Personalize Your Back To School With A Party!
It is almost time! Or maybe your little one's have just started? This year I wanted to focus on the personalizing of Lauren's back to school items since they like everything to have the kid's names on them. I like this idea because children can learn to recognize their names, at least little ones the age of my daughter, and older ones can have fun unique labels for their school items. But first I want to share a cute little after school snack area to celebrate the kids going back to school!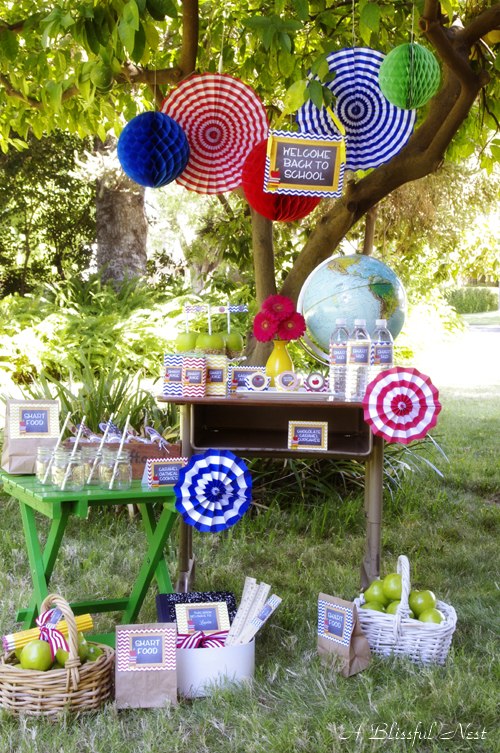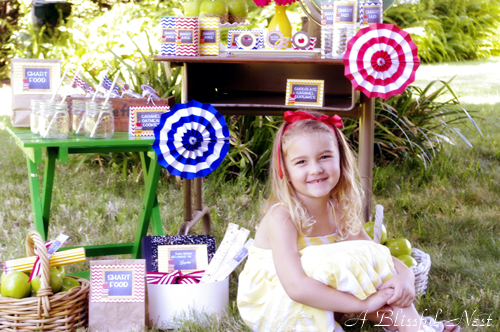 Though kids snacks after school need to be on the healthy side for sure, the first day of school can be about a little celebration.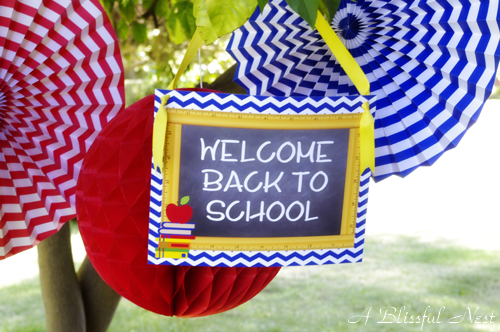 First I baked some yummy sweets. I have been on a caramel kick lately and baked chocolate caramel cupcakes, caramel oatmeal raisin cookies and caramel dipped apples.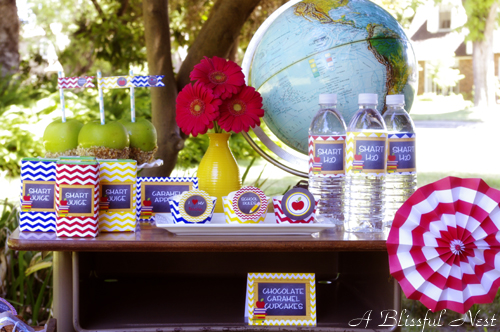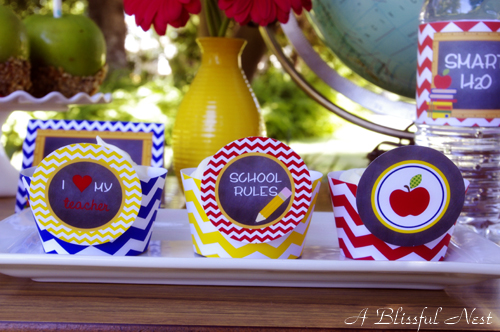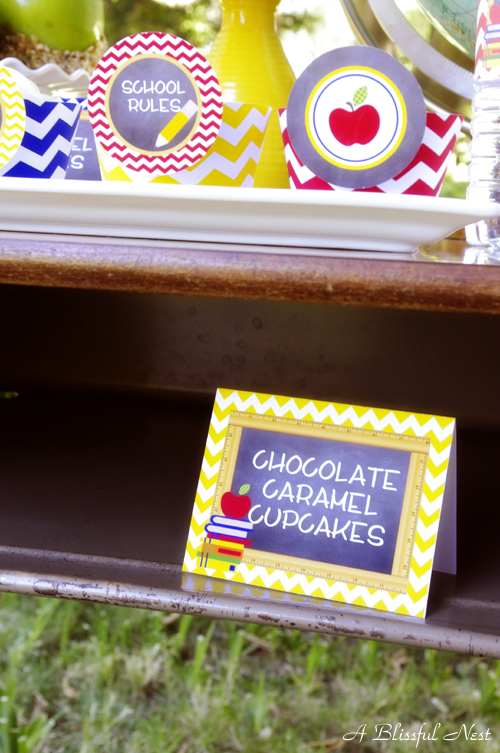 Party Circles are a great printable to not only use for cupcake toppers but to add as embellishment to other things. These were attached using glue dots to the front of my cupcake wrappers and then onto lollipop sticks and tucked into the cookies.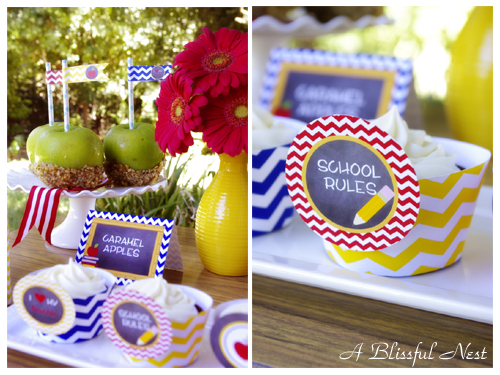 Basic wax paper is cut in strips and wrapped around the cookies using colored twine. Easy for little fingers to hold on to.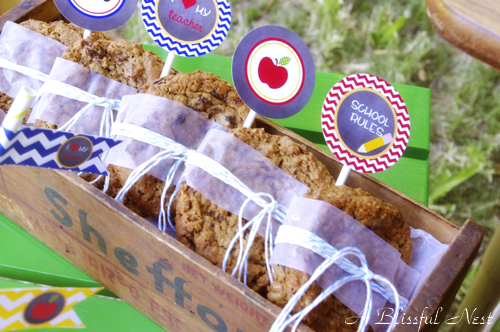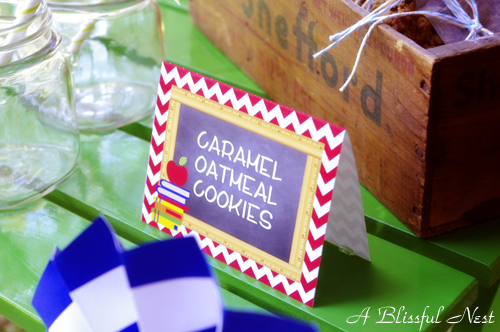 I also offered a selection on drinks. "Smart" water and "Smart juice along with mason jars filled with milk are all personalized to give them that special touch.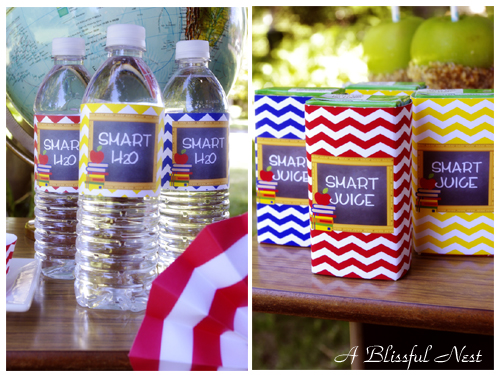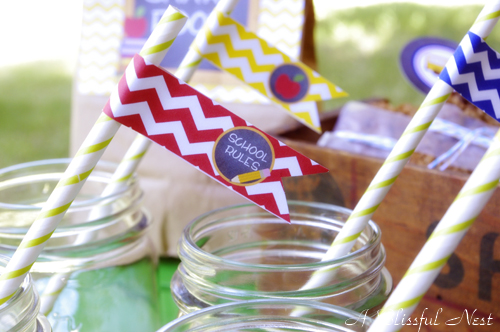 Smart drinks definitely need some Smart food! Packaged inside are sandwiches, apple slices and a snack bag of gold fish. Yum!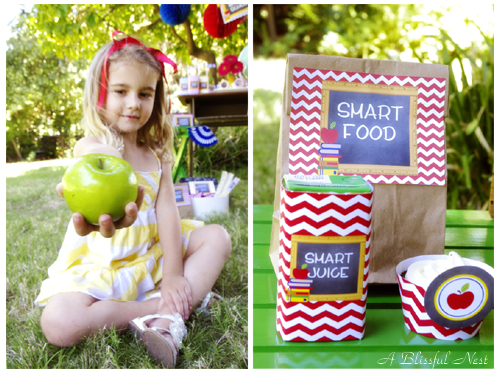 Lauren was excited to have her own lunch bag with a fun sticker on it.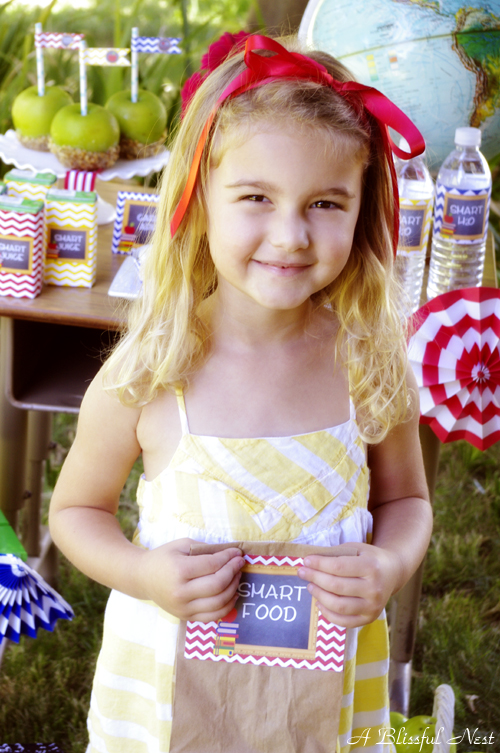 Next I will be sharing some fun ways to personalize your kids things they take to school with them. We love making our kids SMART cookies!