Free Printable Summer Schedule For Kids
This post may contain affiliate links. Please read our disclosure policy.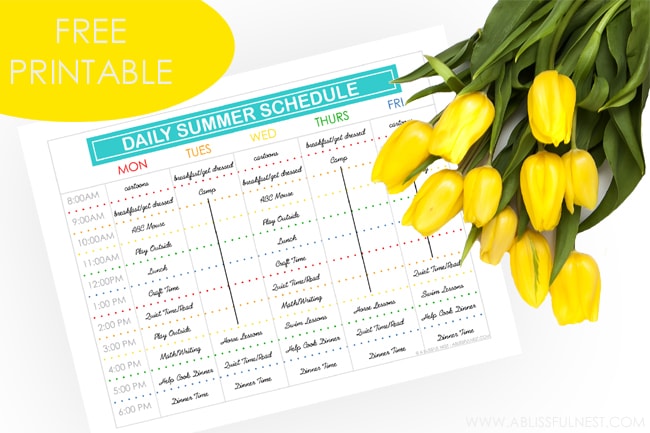 I can not believe the kids are almost done with school and maybe some of yours are already out?! We are officially done at the end of this week and this is the first summer we have not put our daughter in a full time summer camp. . . which has slightly made me panic. But then my OCD self took over and I created this free printable summer schedule that I can print out for each week. We have different things planned for the summer but they do not fill all the hours of the day and I do still need to work. Having a schedule on the refrigerator that she and I can follow will help me manage the time a little better. Some weeks she will have camps, sometimes swim lessons, horse lessons and hopefully a few days here and there she will be going to work with daddy. I do want to make sure all she learned this year is not forgotten either so we will have a few hours scheduled for summer homework.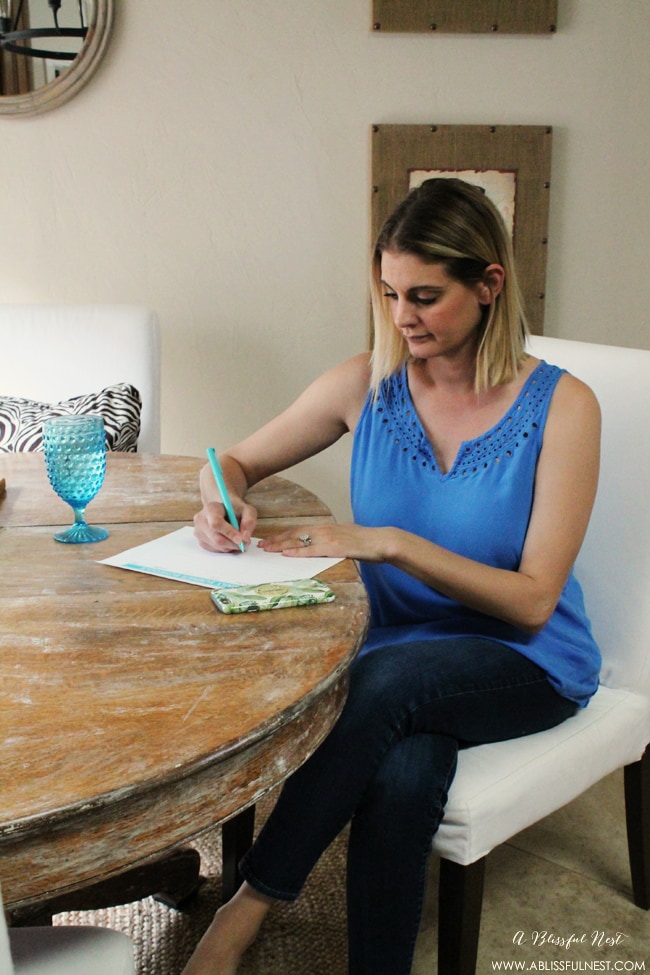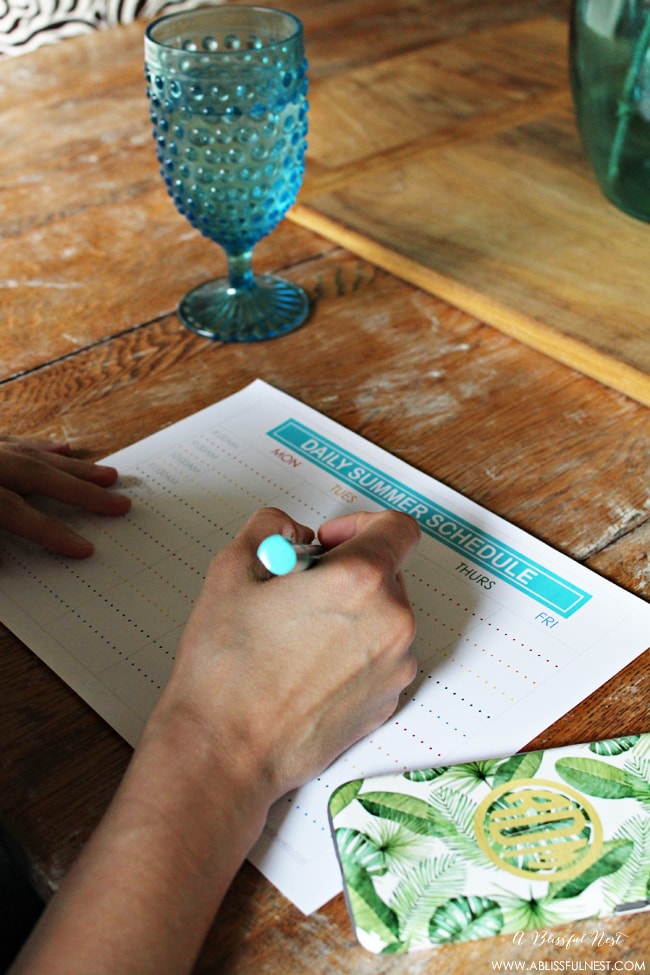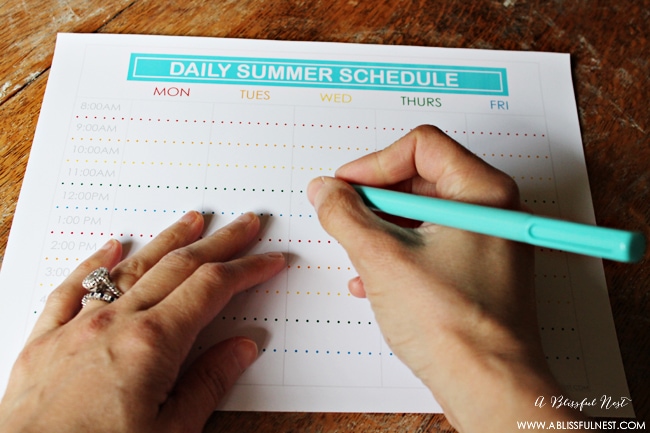 Do you have a summer bucket list? Are the kids going to be home all summer and you need help figuring out what to do? Download my daily summer schedule printable and make plans!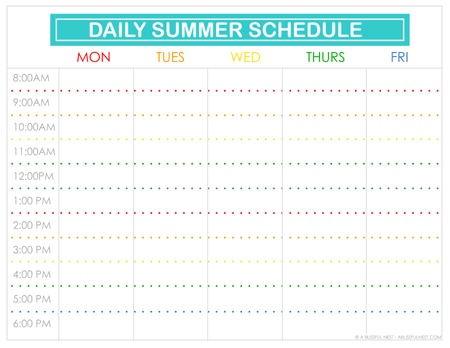 How to download: Click on picture above and save to computer!