Sentimental Mother's Day Gift Ideas with Kohl's

This post is sponsored by Kohl's. I was paid for this post and received the included jewelry as compensation.
It is almost Mother's Day and I have been thinking a lot about what to get my mom this year. As I have gotten older and become a mom myself, the day has taken on a whole new meaning to me. Not only do I want to celebrate the day with her and my little girl, but I want it to be full of sentimental meaning and memories just like what she has created for me over the years. So this year I have partnered with Kohl's to offer some meaningful gift ideas for you and your loved ones.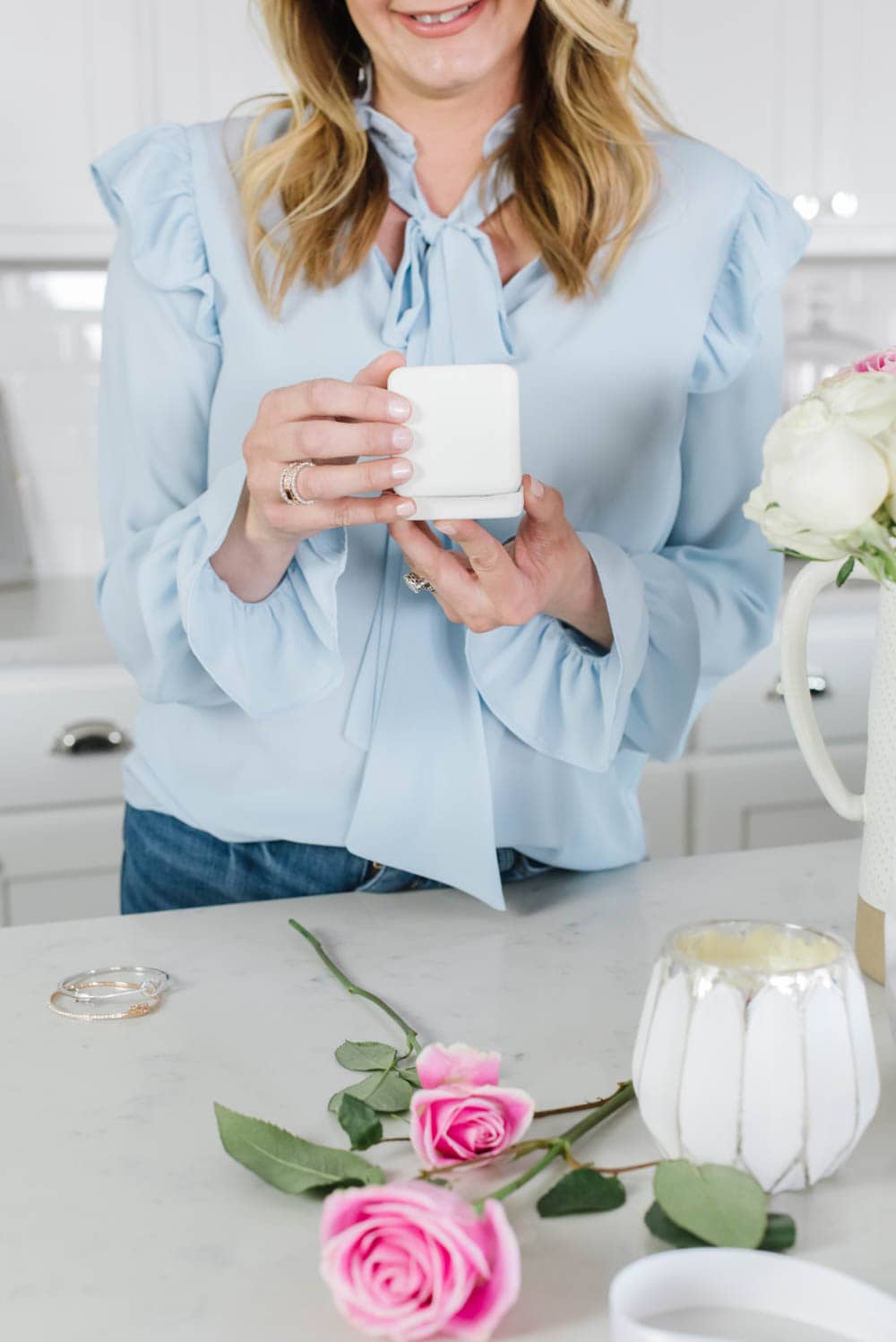 Something I always remember my grandmother giving was jewelry. She gave it to the women in our family for almost every occasion. Even us little kids would get a gorgeous piece at Christmas that we were to hold on to and pass down to our children. I have a small collection of earrings, bracelets, and necklaces all in their velvet boxes in my jewelry cabinet.
This year I want to honor my grandmother and give my mom some pieces that I know she would cherish.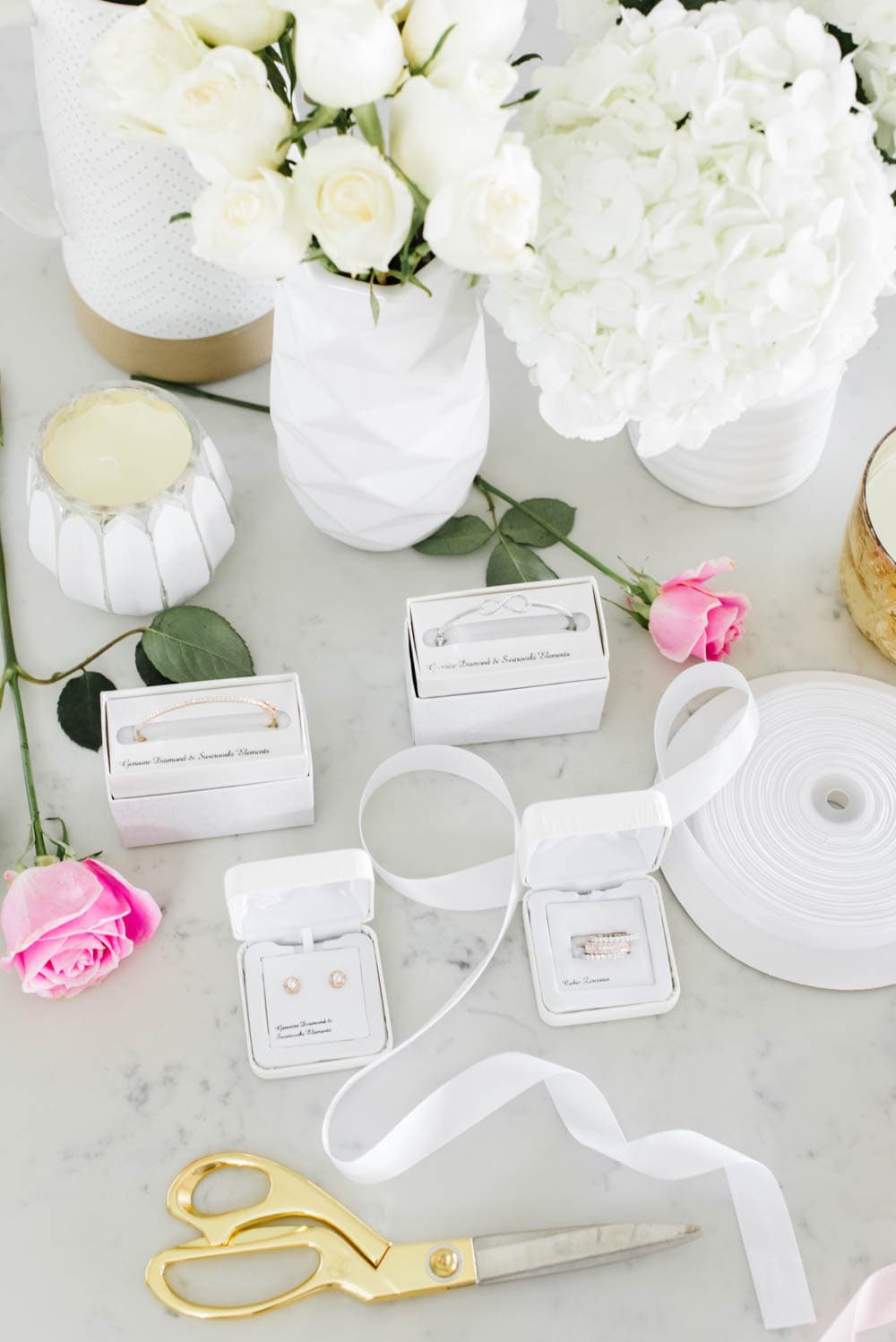 Kohl's has a wide range of fine jewelry pieces to choose from online and in their stores. I was blown away by the selection to choose from.
The price points are so reasonable with their sale pricing that I was able to select multiple pieces to create a small coordinating set.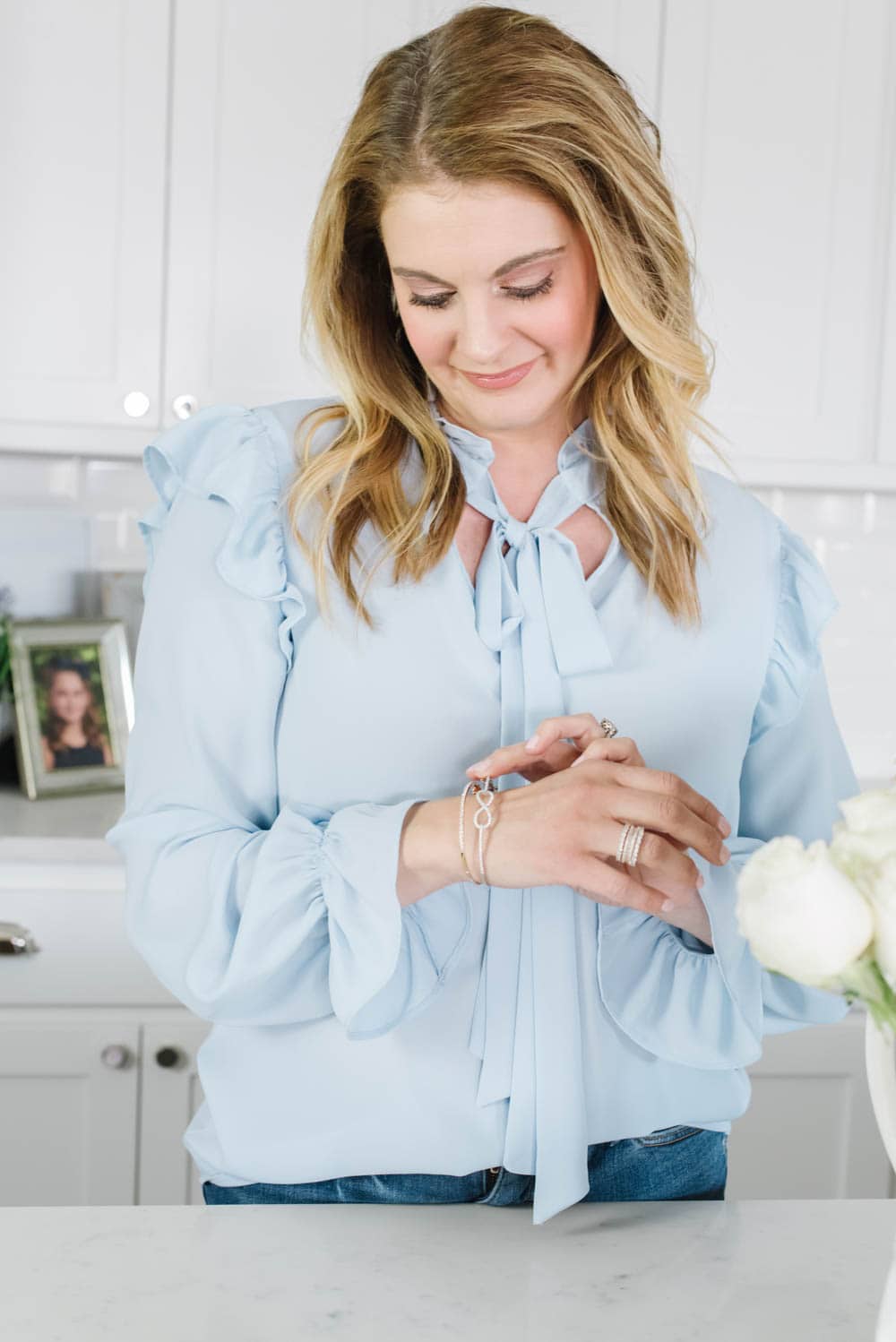 I chose silver and rose gold for finishes and found these beautiful bracelets that I could stack together. I love them individually or paired like above.
Their simple and elegant designs are timeless.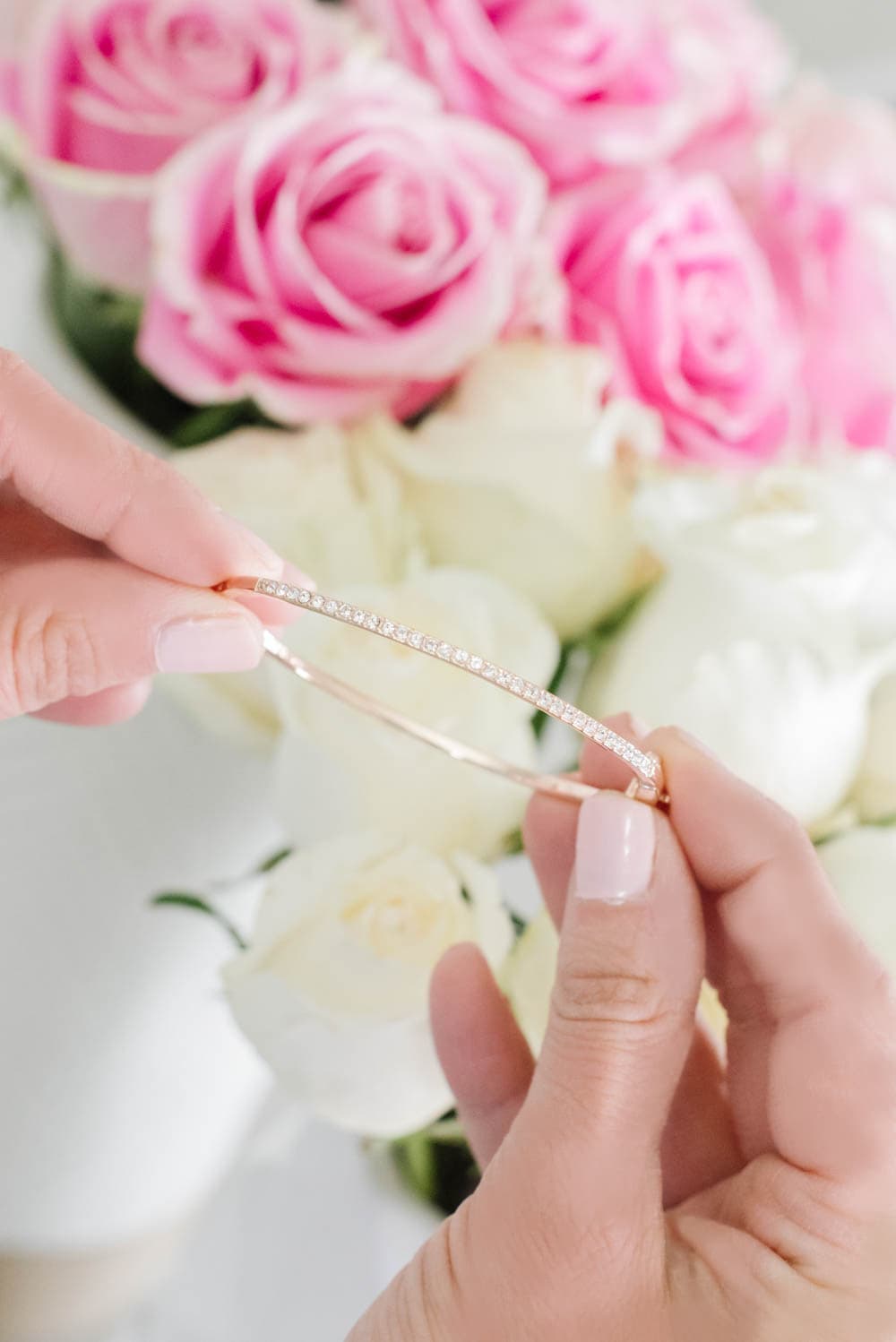 You could even add a second diamond and rose gold bracelet for a more layered look.
I loved the intertwining circles to represent my never-ending love for my mom and my daughter. It truly represents how love is endless.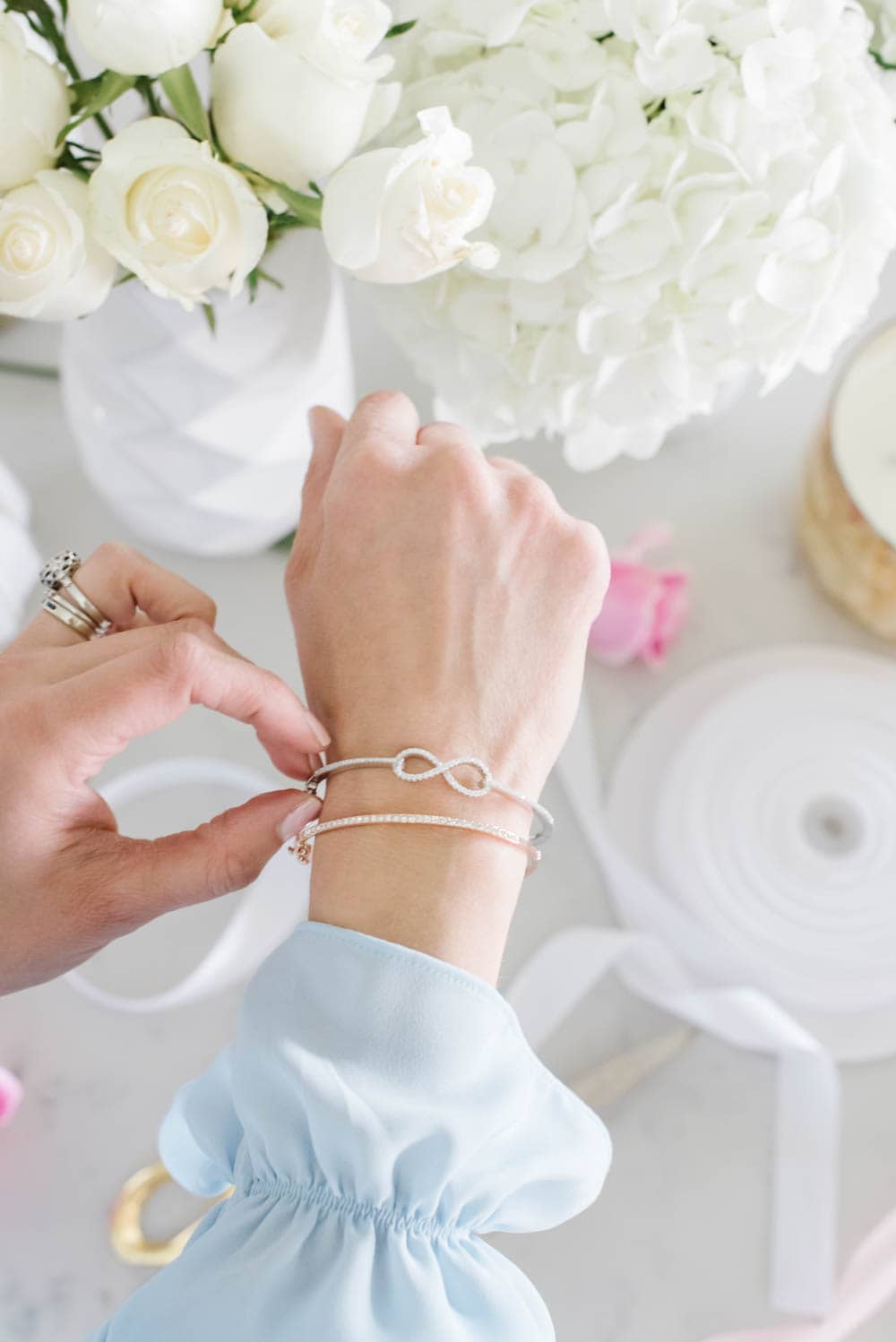 I also found these stackable rings in the same two finishes. I love how easy it is to add pieces to your collection with Kohl's fine jewelry pieces.
I decided to grab this set so it would match the pieces I am giving my mom.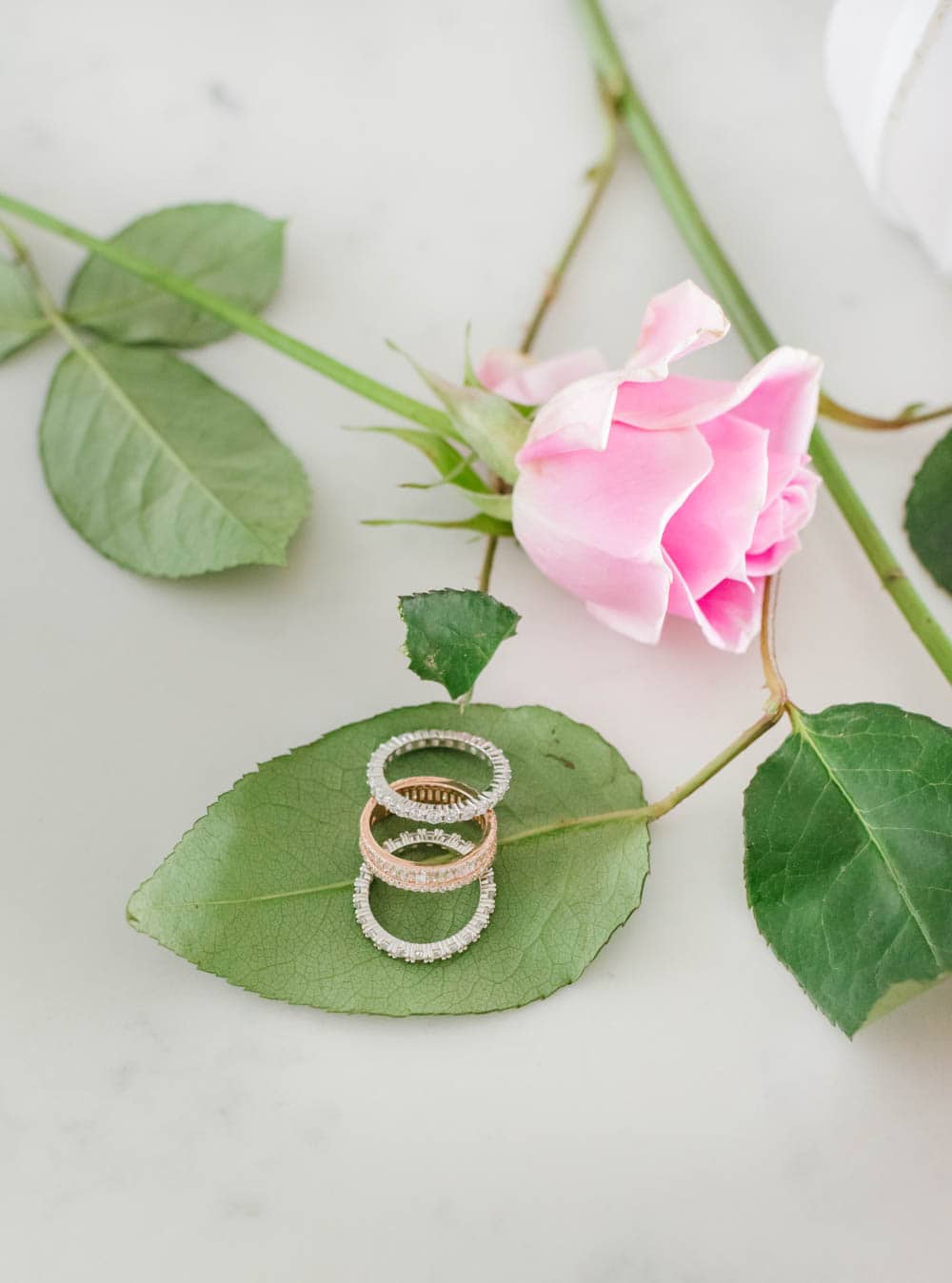 I also found these beautiful rose gold and diamond earrings. I am such a sucker for a classic look like these because they literally go with everything.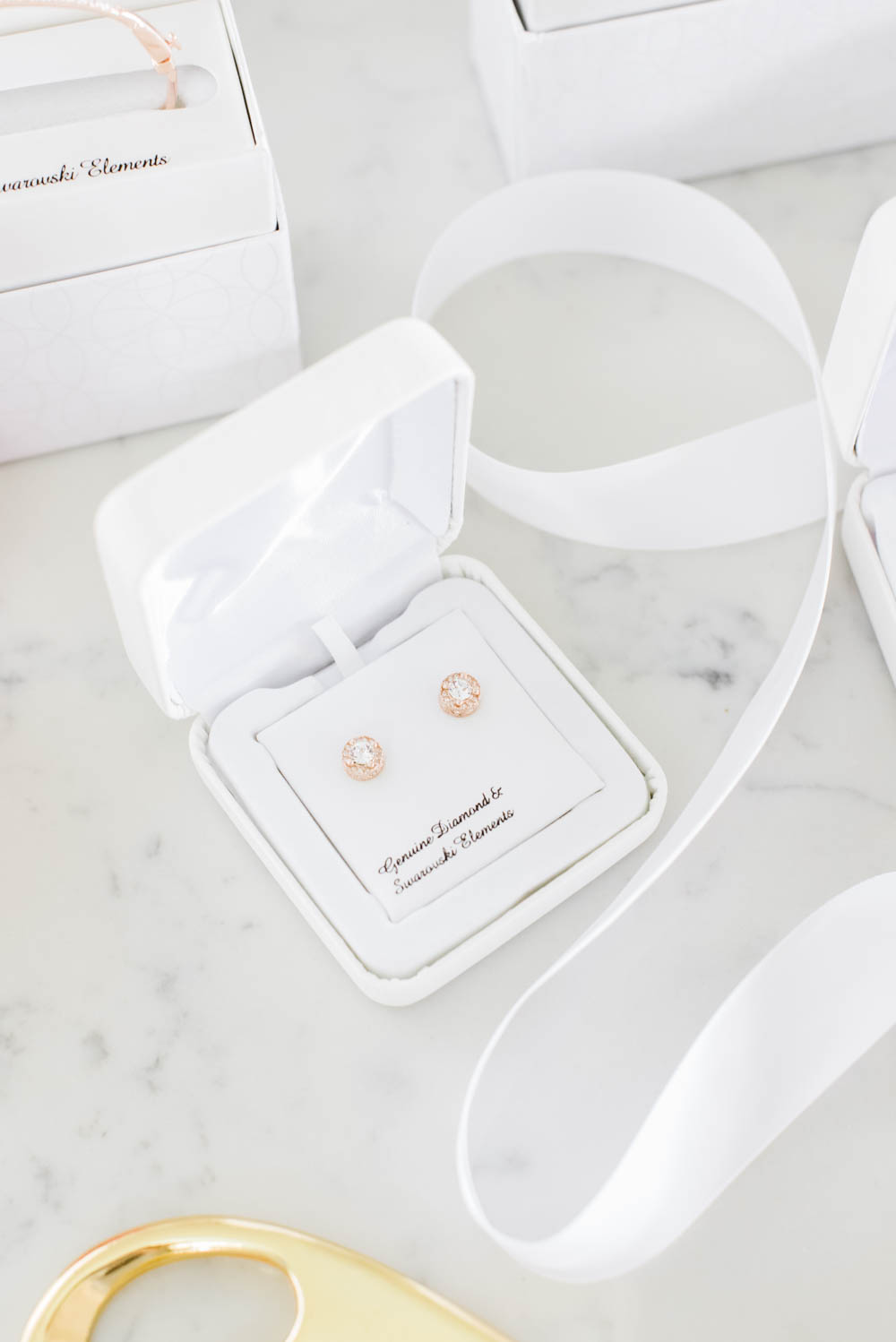 I think it is so important to have pieces in your collection that you can literally wear with anything.
These make the perfect gift because you know they will be worn a lot.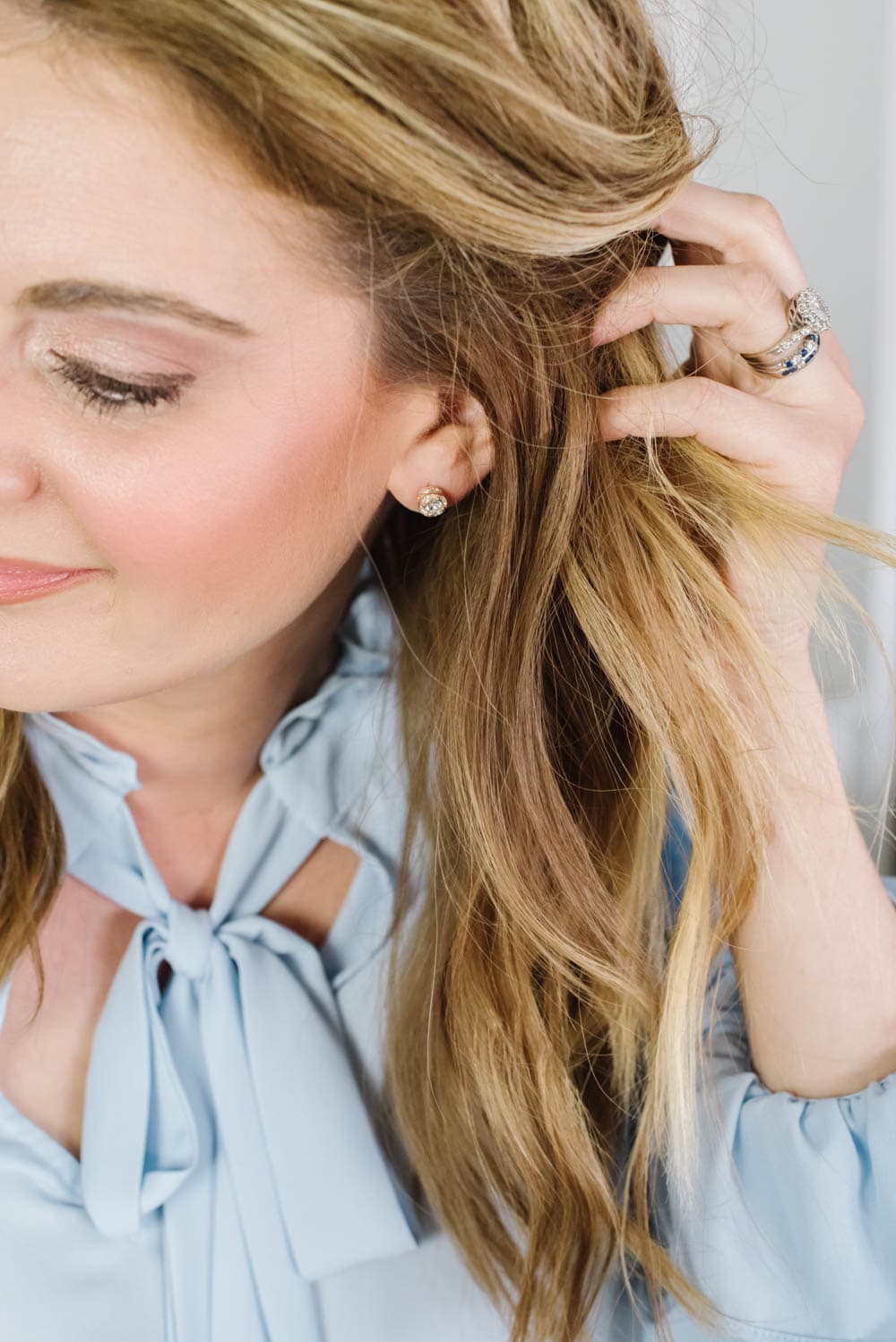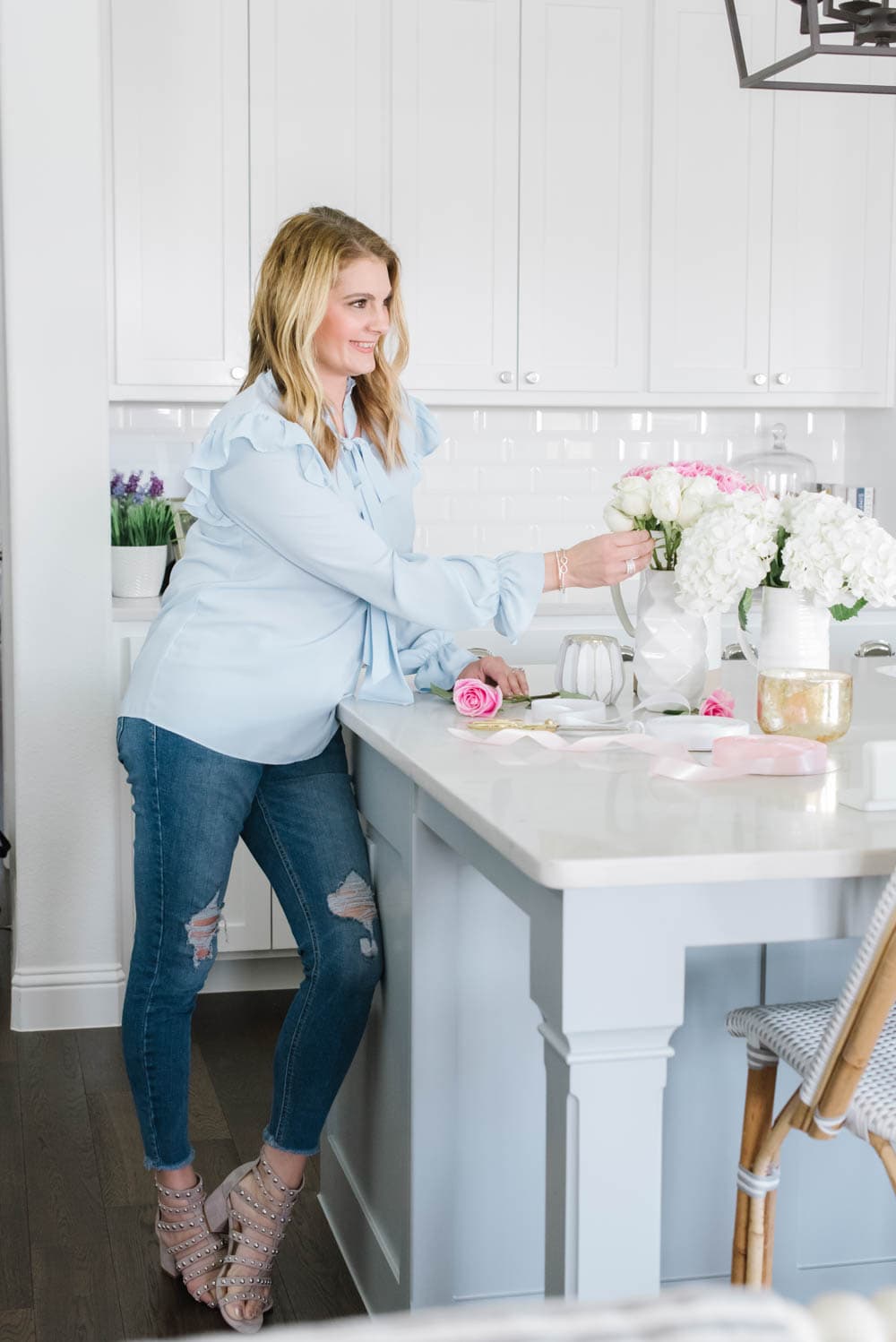 I can't wait to celebrate Mother's Day with my loved ones with these gorgeous sentimental Mother's Day gift ideas from Kohl's. You can grab some memorable fine jewelry gifts with their sale pricing as well as using Kohl's cash.
You can check out their full line of fine jewelry HERE and shop their sale. The sale runs from April 11-20 and is 55-60% off Fine Jewelry only (select styles). Another sale runs from April 24th -28th with 70-75% off of fine jewelry in select styles.
Happy early Mother's Day my friends!
My blog may contain links to other websites. I am not responsible for the privacy policies of those other websites. When you click on a link, your information may be collected by those websites so I encourage you to read their privacy policies.
Any affiliate links are not associated with Kohl's.
**Photography by Audrie Dollins