This post is sponsored by Zappos, but all opinions are my own.
With spring officially here my schedule has seemed to double. I am running here, there, and everywhere for work and mom duties. I absolutely love having this busy schedule and I welcome the hustle and bustle. But this is when I tend to also not have as much time to put myself together for the day. So the biggest time saver for me is to purchase items for my spring wardrobe that can all work together for multiple outfit options. Thank you to Zappos for their wide selection of Clarks footwear for me to select from for stylish comfortable shoes that will go with everything!
Zappos has a strong online presence that has become a one-stop shop for fashionable and comfortable shoes. I love their free and fast shipping, especially when I am headed on vacation and I'm pulling outfits together at the last minute. Their 365-day return policy and excellent customer service, make it THE place to snag the best shoes for the season.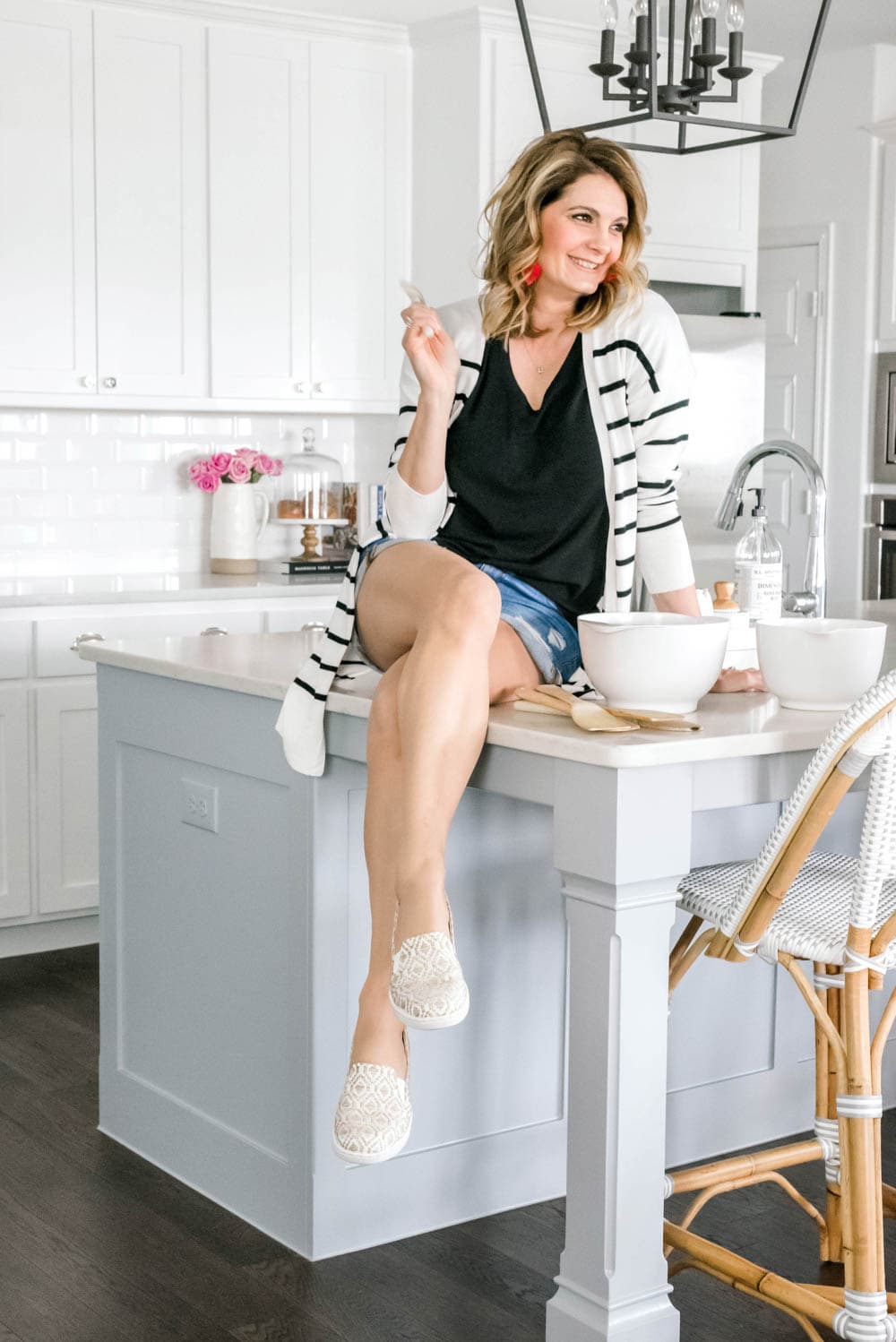 Style
Let's be honest. When shopping for shoes the first thing I look at is the style. I have to love the way a shoe looks before I will even go the next step and try them on or click purchase.
Some of my favorite styles from the Clarks line at Zappos are the wedge sandals and slip-on sneakers. Wedges were really popular last year and they are making a return this year. I am particularly loving the suede in the sandals and the different shades of browns.
Keep your eye out for these trends you will be seeing this spring.
Textures are huge this season. Raffia and wovens are everywhere and even in shoe styles. This is definitely one trend to snag!
Tribal boho patterns that have been popular in interiors over the last two years are a huge print for spring.
Neutrals (brown and creams) will go with everything this season. Especially if you select shoes with texture or a tribal pattern, this will be the easiest way to work them into your daily wardrobe.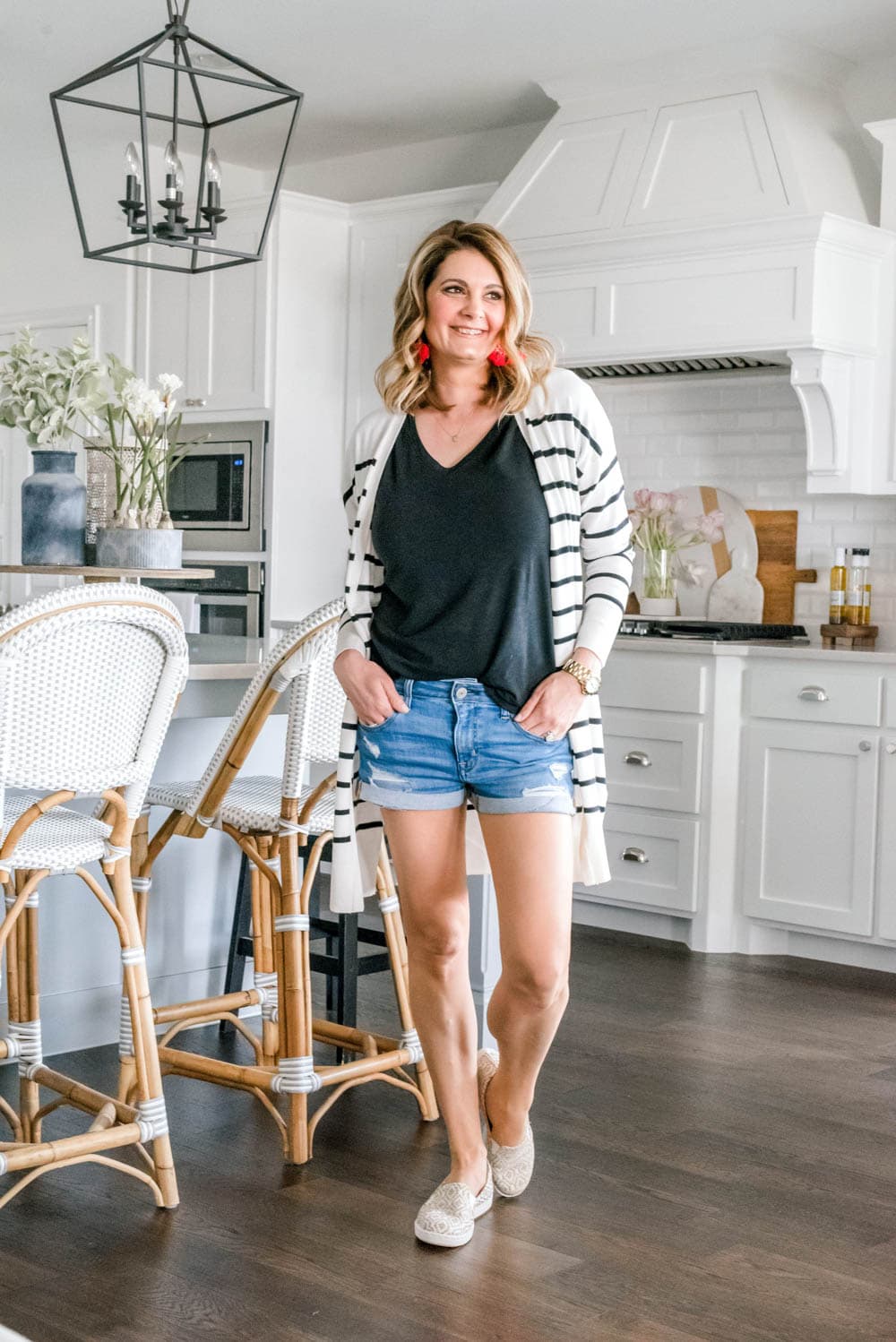 I selected these neutral tribal patterned Clarks step glow slip-on sneaker and paired them with my spring mom uniform – denim shorts, t-shirt, and cardigan. They easily pair with cropped ankle jeans and a sweater for cooler weather days too.
Comfort
Well as a busy mom comfort is everything. I love Zappos' commitment to stylish and comfort for their selection of shoes.
Now I have to tell you I was happily surprised at just HOW comfortable these Clarks slip ons are. They are super cushioned, fit like a glove and don't slip off the back of my heel which tends to happen to me with this style of shoe. But these sneakers make my feet ultra happy!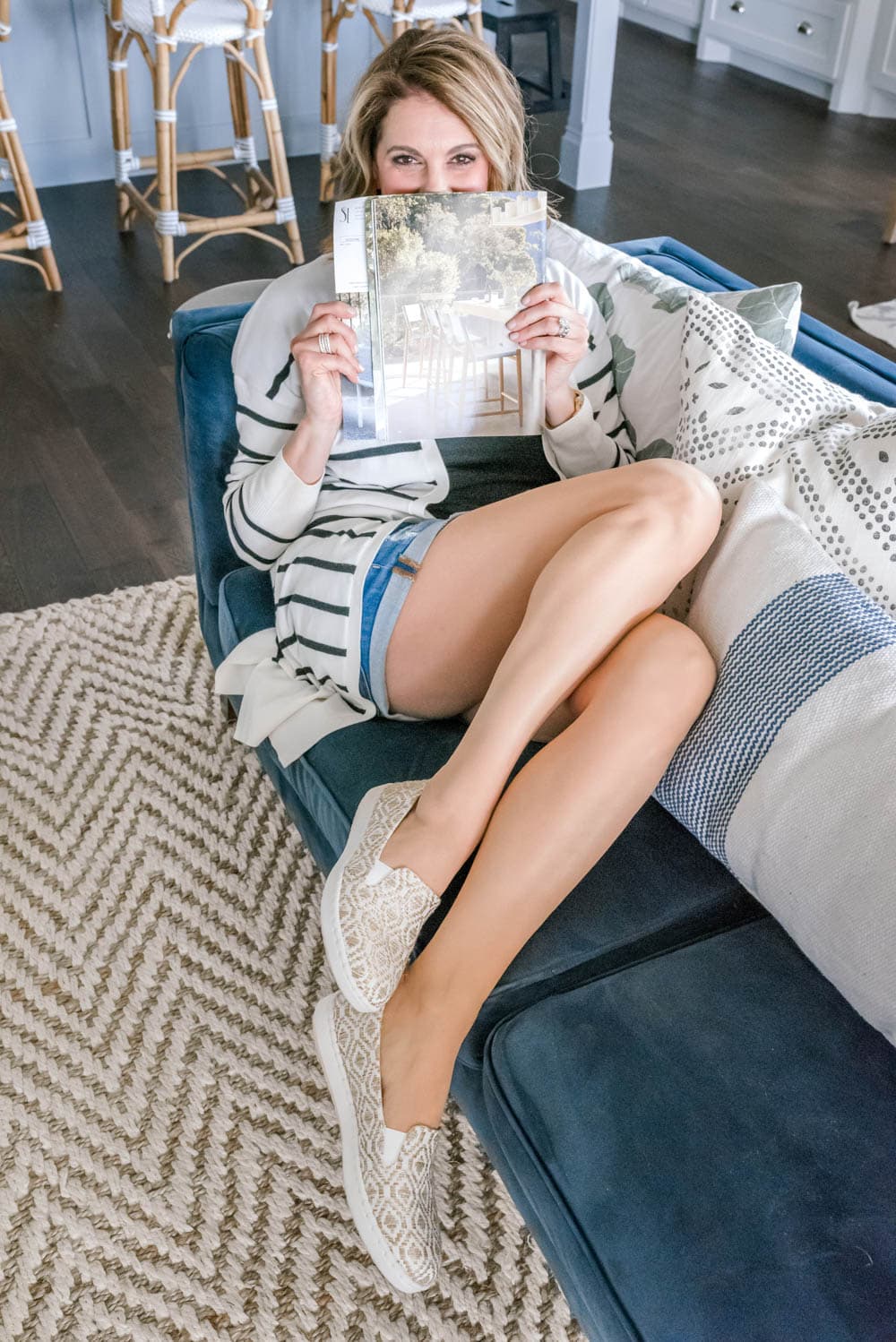 I clearly love them so much, that when I find a few spare moments in my day to kick up my feet, my Clarks are still on them!
You definitely do not need to sacrifice style for comfort here with these guys.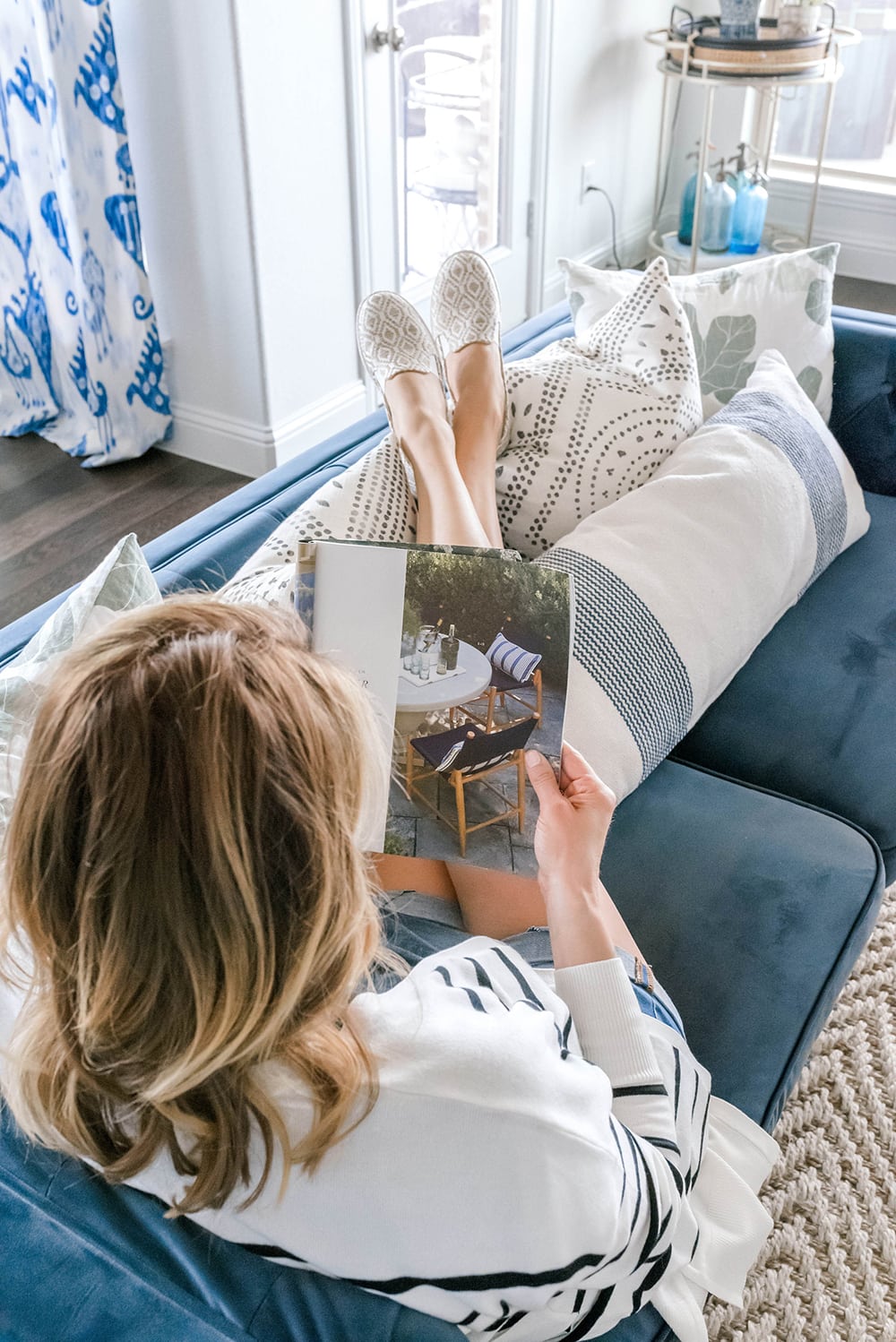 Zappos and Clarks have many styles from dress to casual that can transition throughout your day with you so your feet won't get tired and you can go from day to night.
Quality
Quality for me really ties into comfort. High-quality shoes are built for comfort and Clarks has you covered here.
My Clarks withstand all my busy activities and still look like new. This makes all the world of a difference from racing to get the dishes put away to after school pick up.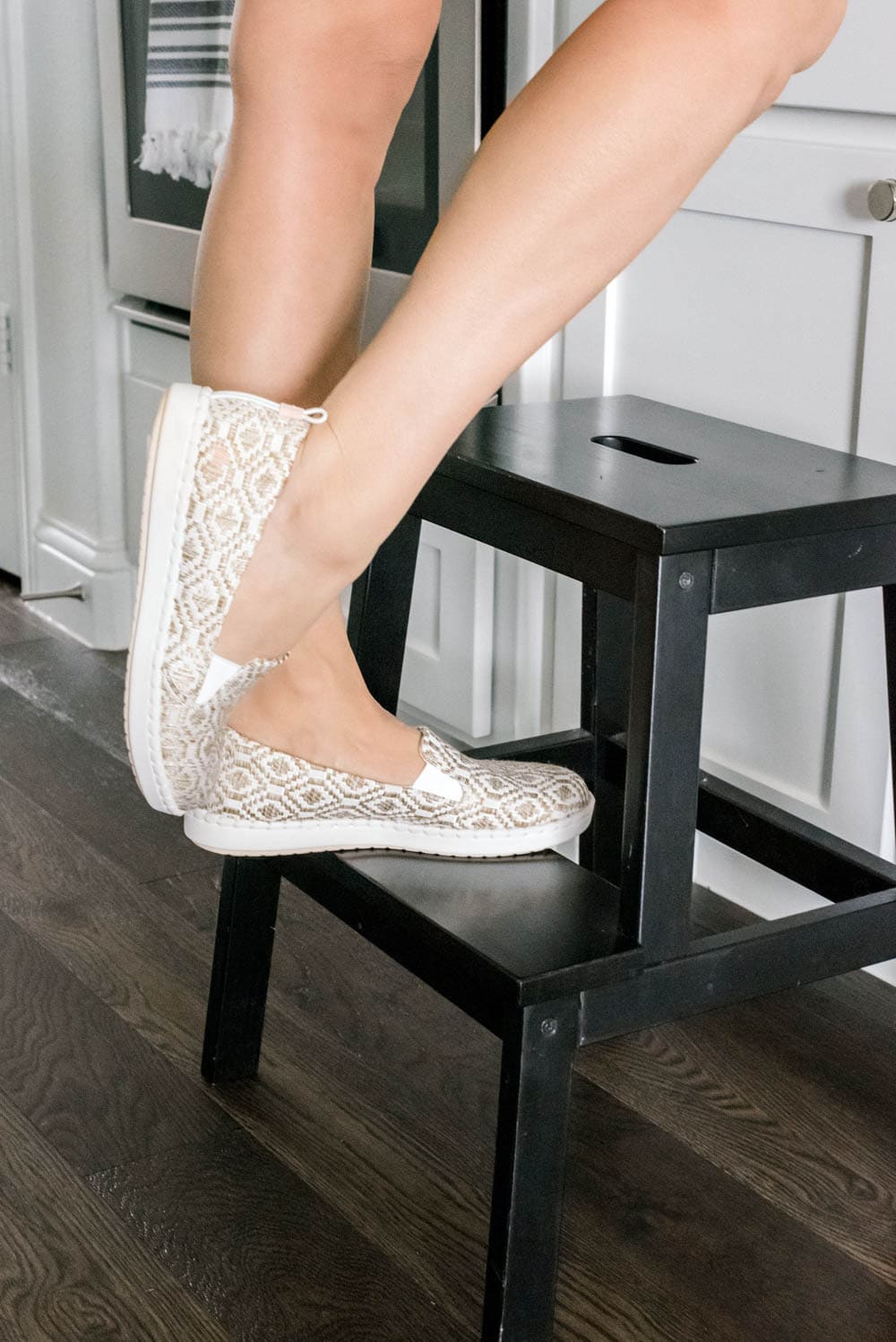 I am just in love with my new spring sneaks from Clarks and they come in seven colors. Get fast and free shipping on your order and I can't wait to hear which ones you pick!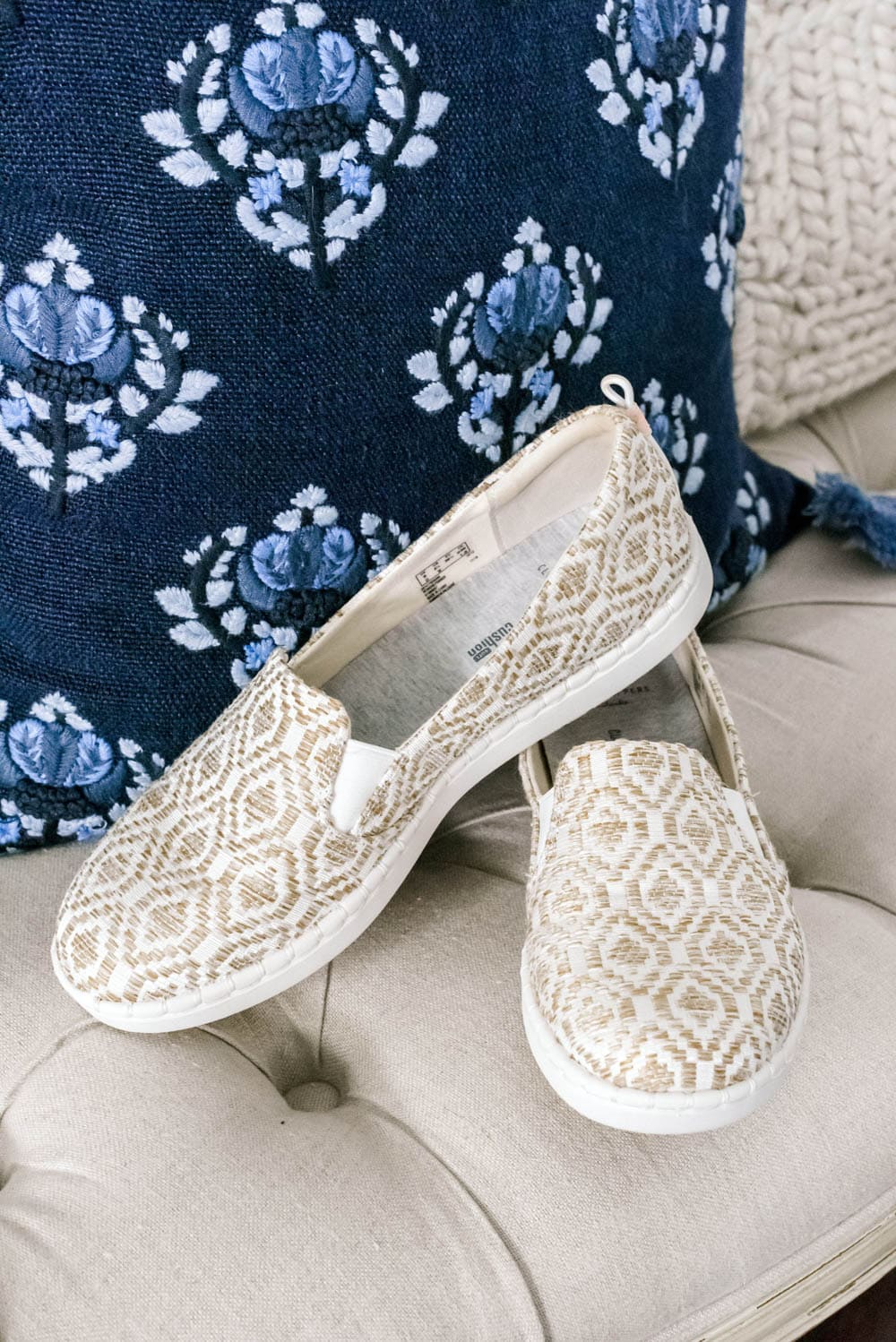 Zappos has such a large selection of spring shoes from Clarks that I know you will find pieces as I have for your spring wardrobe. You can shop them all right HERE.
*Photogrpahy by Audrie Dollins
THIS IS A SPONSORED POST. A BLISSFUL NEST HAS RECEIVED PAYMENT, TRADE, AND/OR PRODUCTS FROM ZAPPOS AND CLARKS IN EXCHANGE FOR PROMOTING. HOWEVER, ALL OPINIONS STATED ARE OUR OWN.