Smart Solutions for Your Home with OxiClean
This post is sponsored by OxiClean, but all opinions are my own.
You know the saying – The home is where your heart is.
It is the heartbeat of your family. If you are like me then you put a lot of love, time and attention into your home.
But once in a while, there will be those little instances where food stains your couch or the dog comes in with muddy feet. These are the times you need to be prepared.
We built our dream home last year and with that came the need to make sure we knew how to take care and maintain it. It's not that accidents won't happen, it's when they will happen.
So being prepared with the tools in my back pocket (or rather my cleaning closet) will help me when they occur and I want you to be ready too.
That's why I am so excited to partner with OxiClean to give you smart solutions for your home so you too can be armed and ready to go when those accidents happen!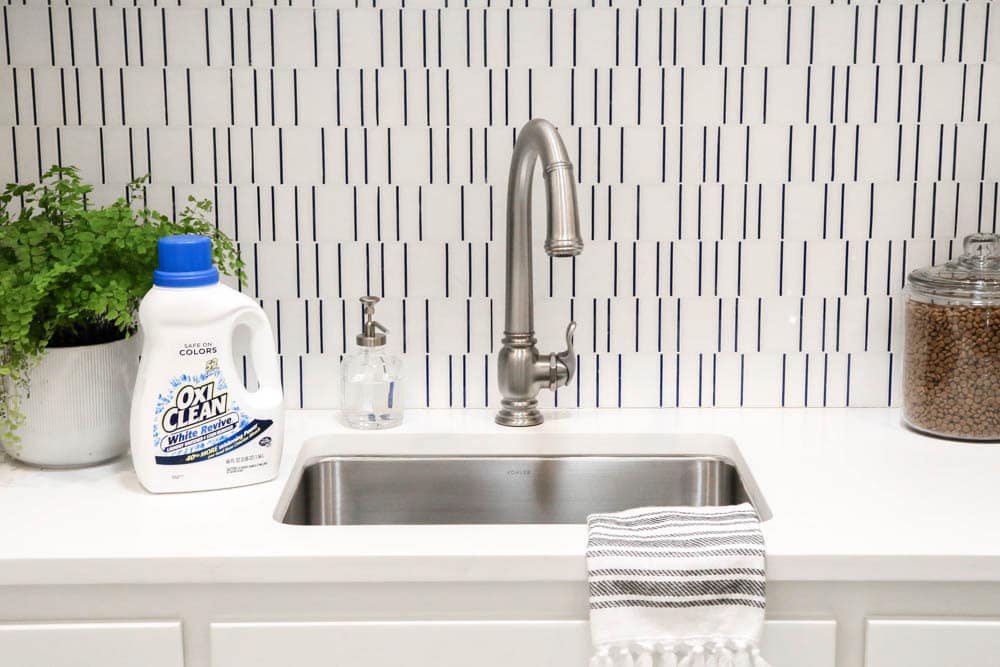 The other week I had the pleasure of joining the OxiClean team to preview the new HGTV Smart Home.
Okay, let me start off with saying it was AMAZING. The home is so well planned out with so many smart solutions and tech features in every room. My husband should have come with me because he would have been a kid in a candy store!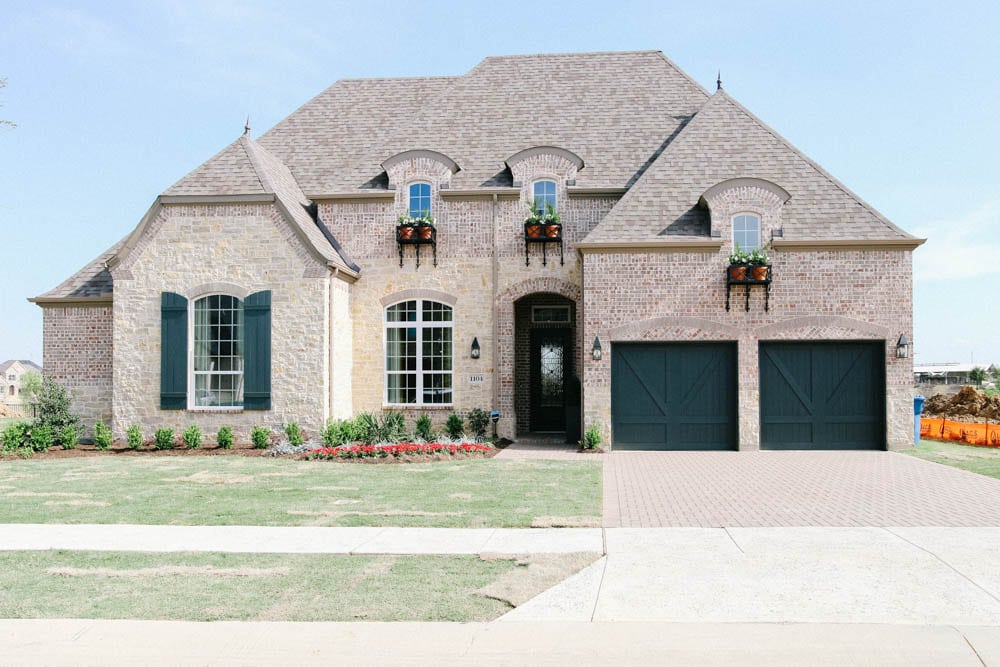 One of my biggest takeaways from the house is how functional it is for a family. The layout is very open and flows from one room to the next.
There are settings to customize for the needs of each family member throughout the home from the living room to the bedrooms via computerized panels in the walls, Alexa enhanced tech gadgets, smart storage solutions in the cabinets, and so so much more.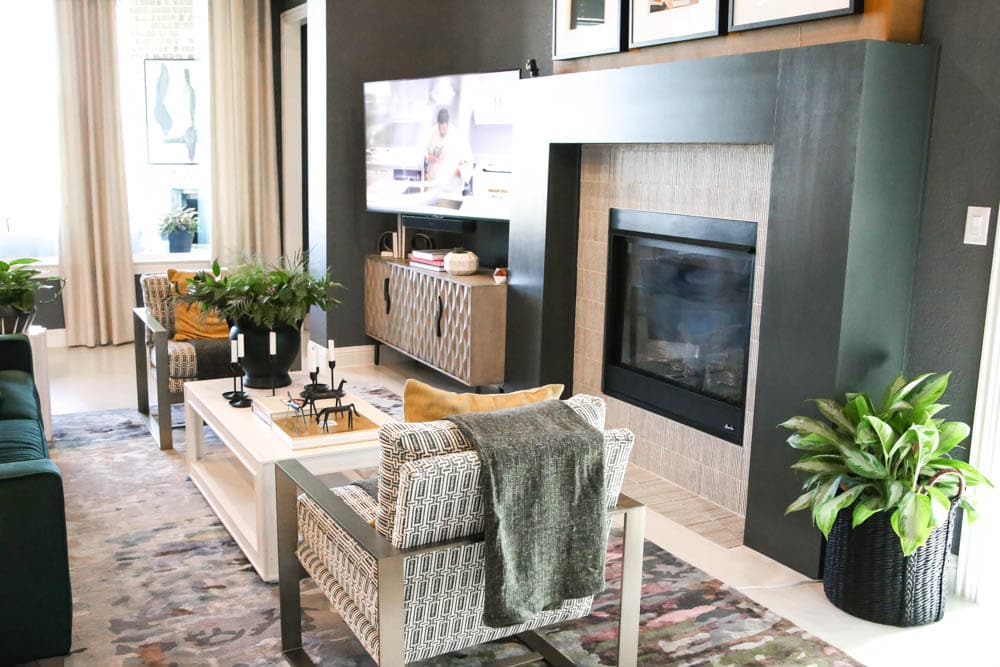 But with all these amazing features in this dreamy home still, stains, accidents, and messes will happen.
Having specific OxiClean products in your arsenal will solve this fast.
One of my favorite spaces was the master bedroom and master bathroom. This to me, is always such an important space and one I typically tackle first when designing a home.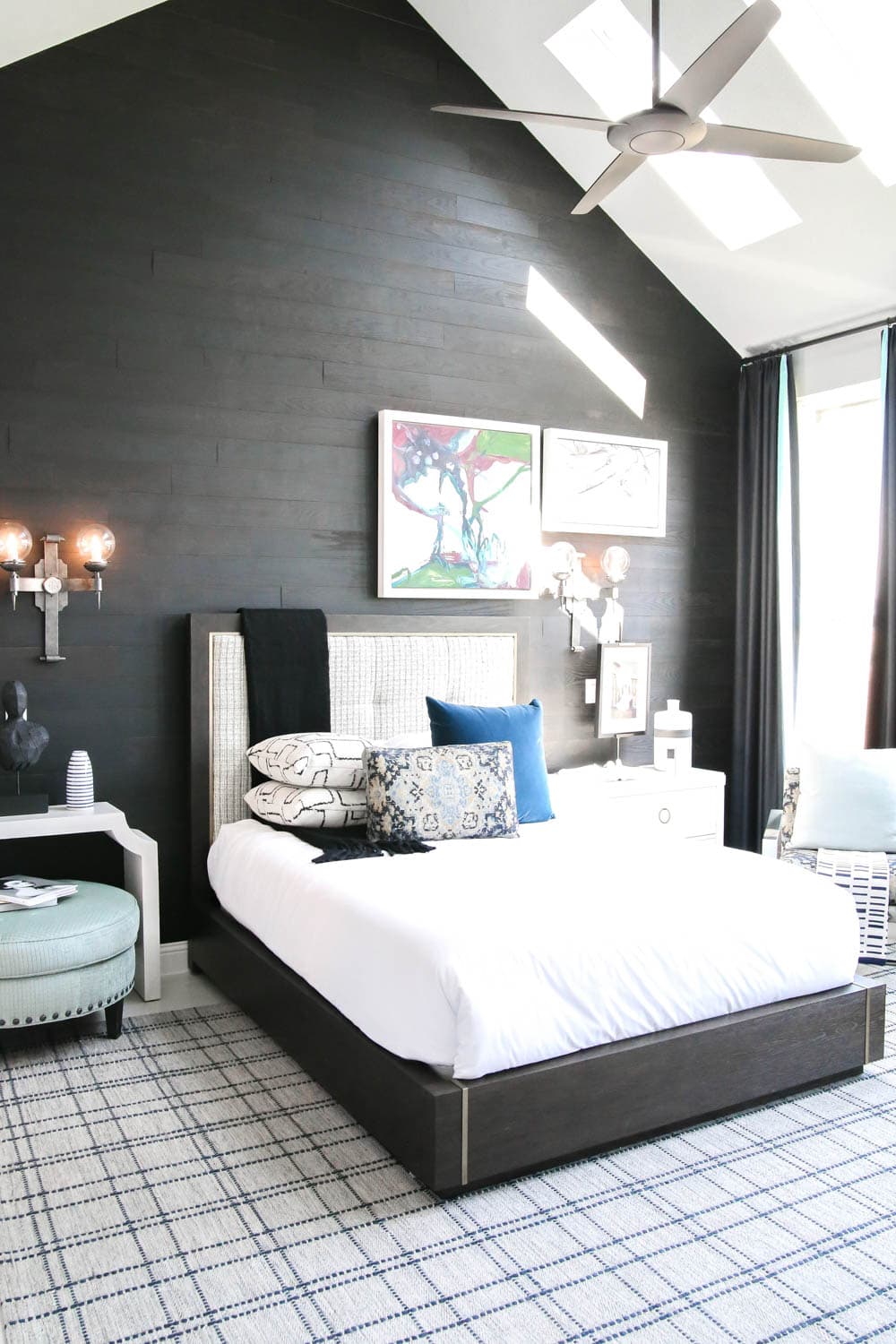 I love clean white sheets and a gorgeous area rug to ground a bed, just like in the new HGTV Smart Home. But my family and my pets are not as careful as I am and stains do happen to these bedroom essentials.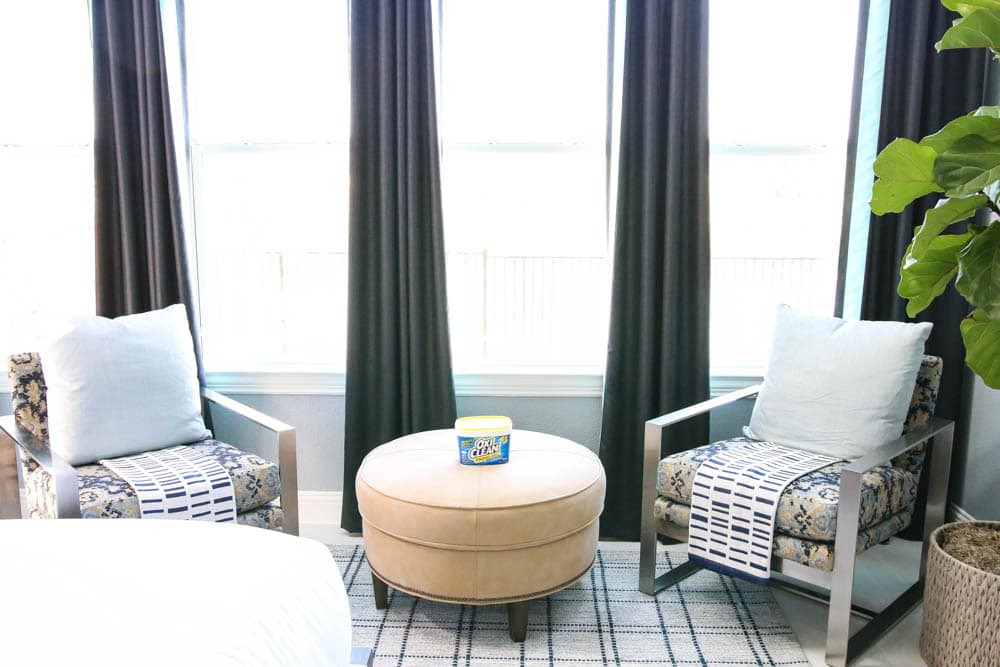 The smart stain fighter to have to tackle these stains in the bedroom is OxiClean Versatile Stain Remover. It is a water-activated formula to get out persistent spots and set-in stains.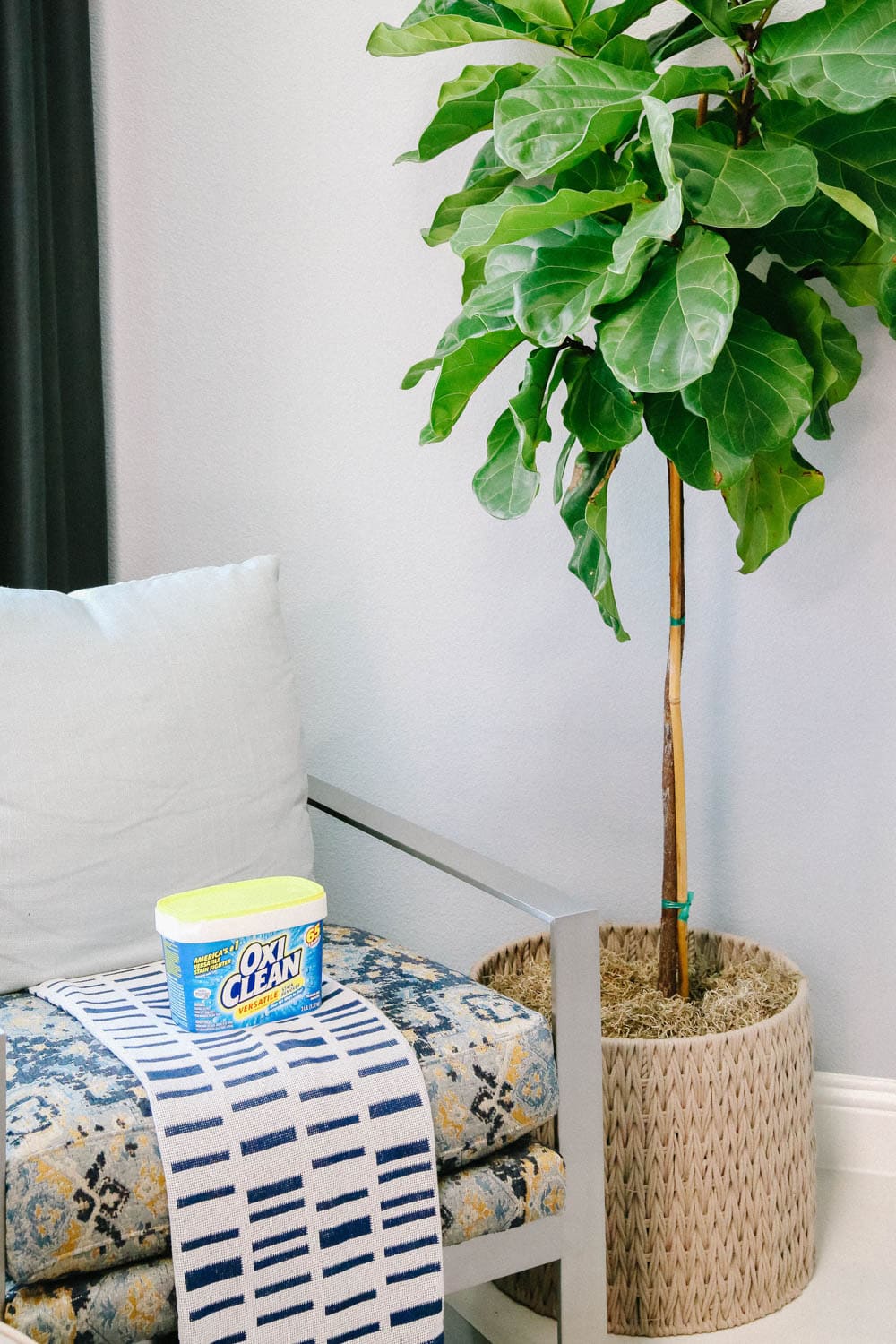 It is also chlorine free and color safe to protect your vibrant colors in your water washable fabrics and materials.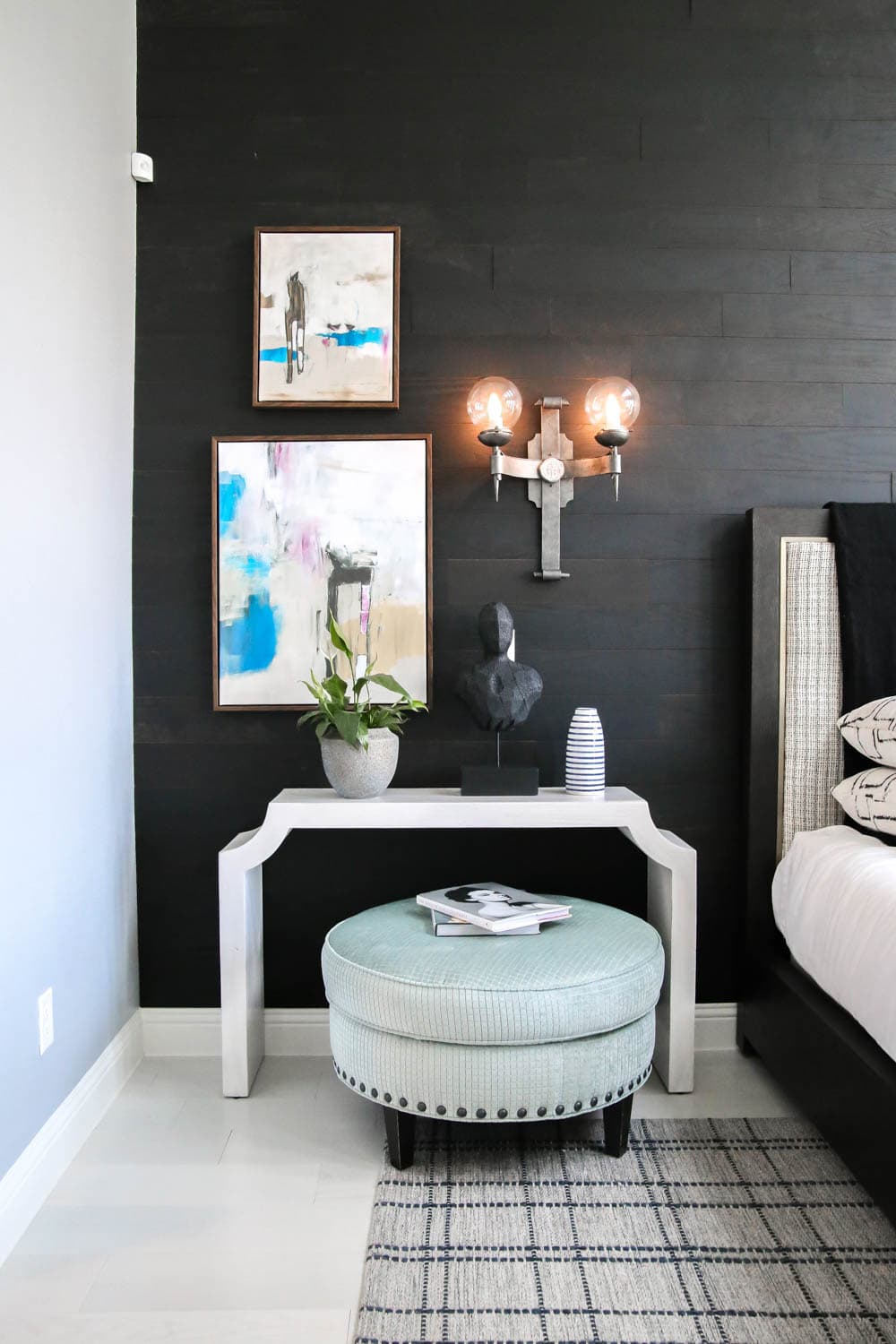 In this home, this would be the highest traffic spot because it transitions right into the bathroom. So you better believe this area would get the most wear and tear.
Using the OxiClean Versatile Stain Remover for a quick and efficient way to remove these deep-set stains is definitely the smart solution here. It works on water washable carpets, upholstery and nearly any surface in your home.
I also love OxiClean White Revive for getting the bedding bright white. You can add it to every load or use it as a presoak.
Next up is the master bathroom.
This bathroom was so well designed in regards to space planning. They packed a lot into this area to make it useful and functional.
With a soaking tub, vanity area featuring a tv lifting out of the counter, and everything being Alexa connected, this is a dream bathroom for sure.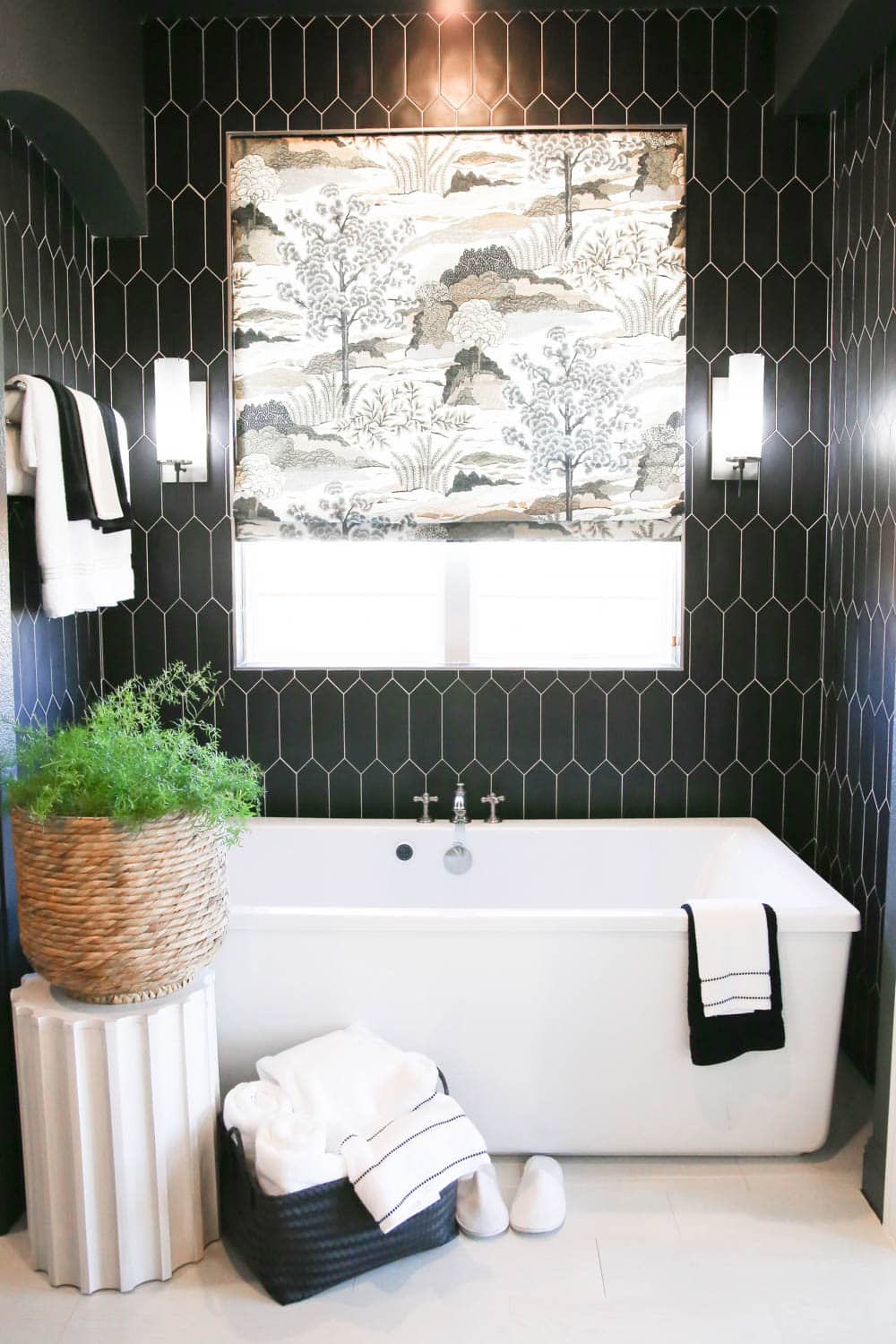 With drapes and upholstery in a bathroom, this is a spot that will need regular cleaning. Besides my go-to OxiClean Versatile Stain Remover, I love to use OxiClean White Revive also on towels to make them bright white. It is chlorine free and will get your towels and bedding whiter than ever!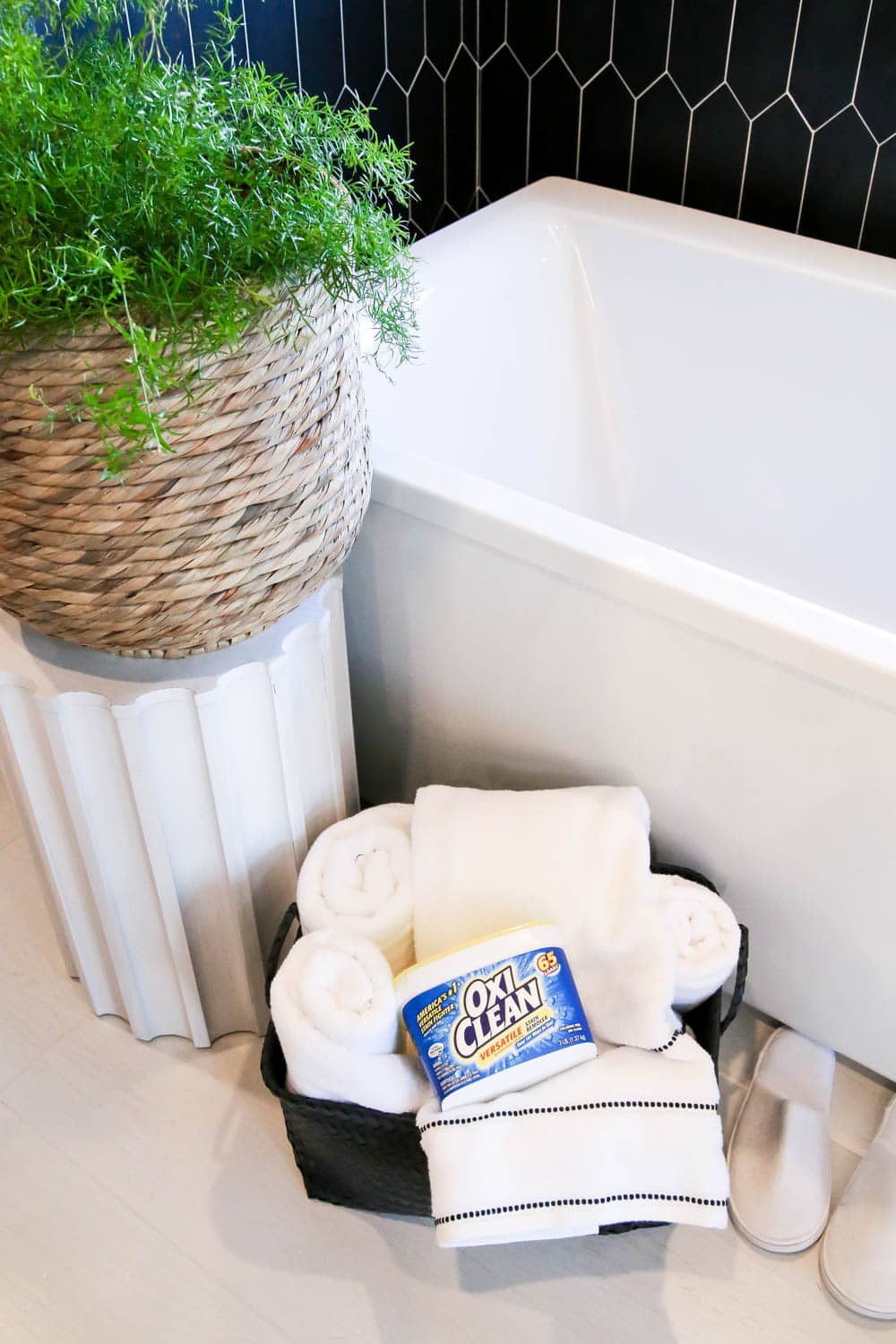 Of course, arming the laundry room with smart cleaning solutions from OxiClean will save you a lot of time when up against many hard to get out stains.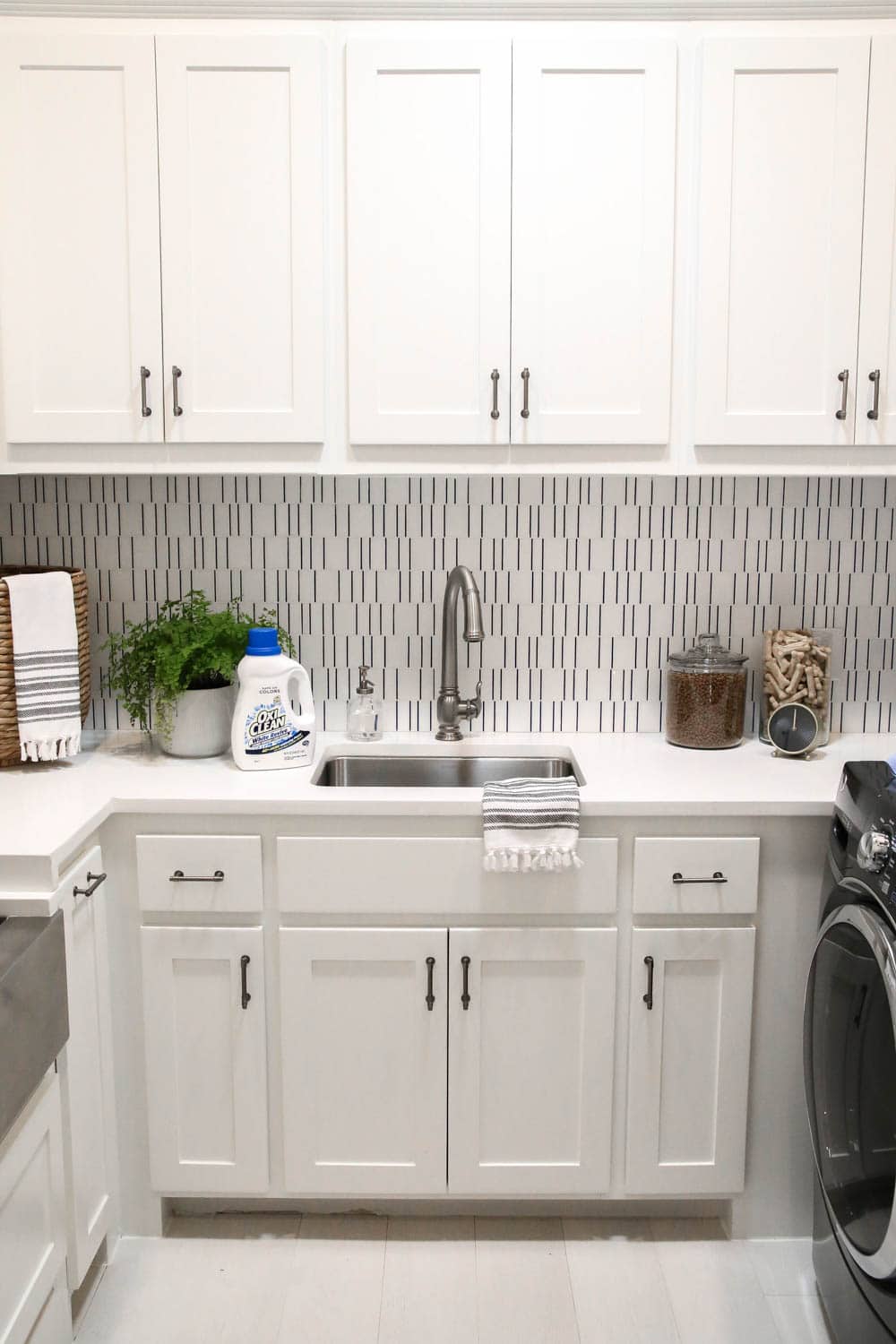 Here is what OxiClean products you should stock up on and have in your laundry room cabinet.
This site contains affiliate links. Please read our disclosure policy. As an Amazon Associate, I earn from qualifying purchases.
Must-Have Smart Solutions for Your Laundry Room Cabinet:
OxiClean White Revive Laundry Whitener + Satin Remover – Gets your fabrics bright white
OxiClean MaxForce Spray – Tackles dried in stains
OxiClean Odar Blasters –

Great for Sweaty Gym Clothes, Musty Towels, and Smelly Household Stains

OxiClean Color Boost Color Brightener + Stain Remover – Removes stains and brightens colors
OxiClean Dark Protect for Dark & Black Fabrics – Anti fade technology, helps prevent pills and keeps fabrics smooth
OxiClean Versatile Stain Remover – Helps get the toughest stains out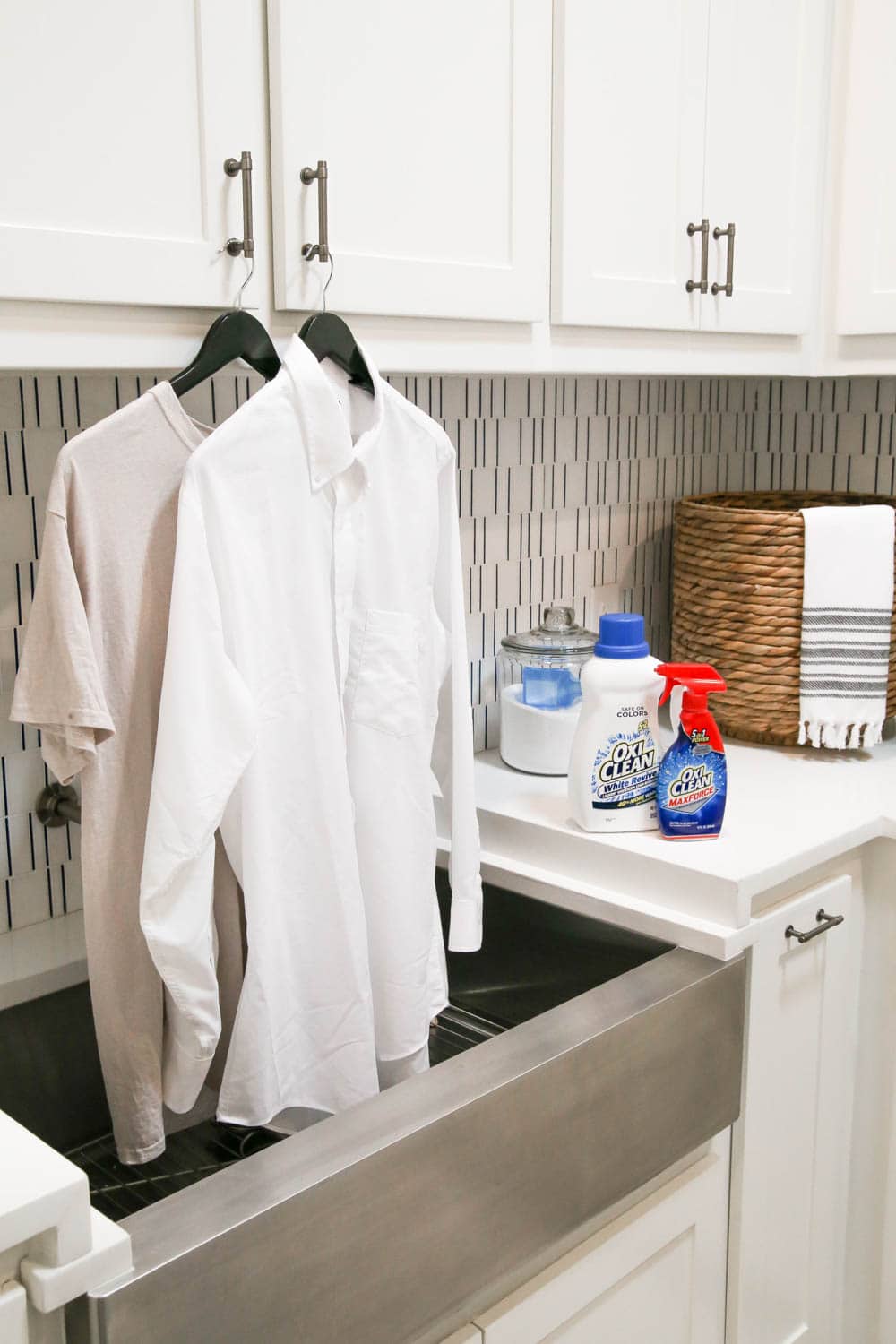 We put these amazing stain fighters to the test! This white shirt had red wine and grass stains on it.
The OxiClean White Revive and OxiClean MaxForce Spray came to the rescue! After pretreating the stain with OxiClean MaxForce Spray and washing in the washing machine with OxiClean White Revive and detergent, those normally hard to get out stains came right out after a 30 minutes wash. Amazing!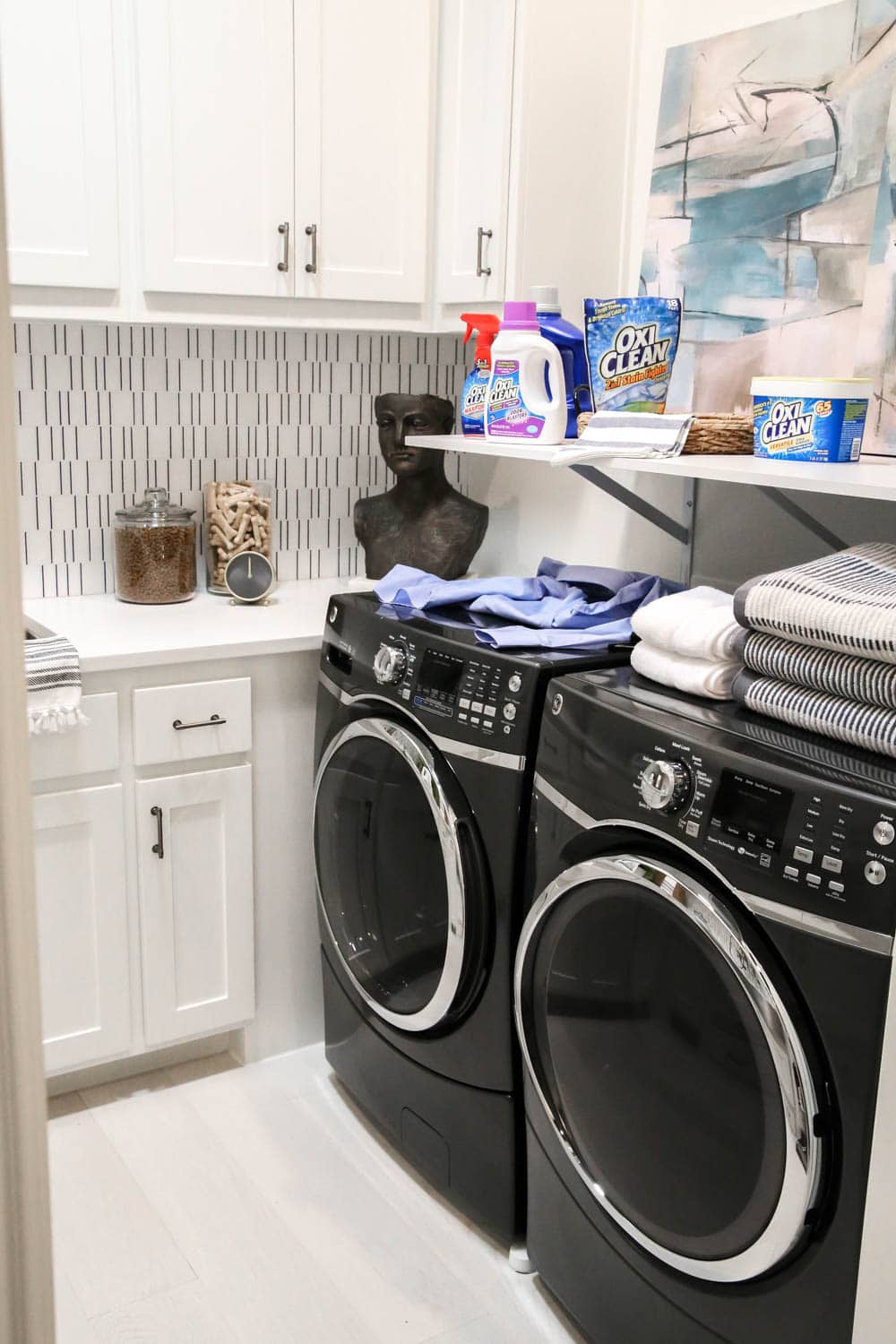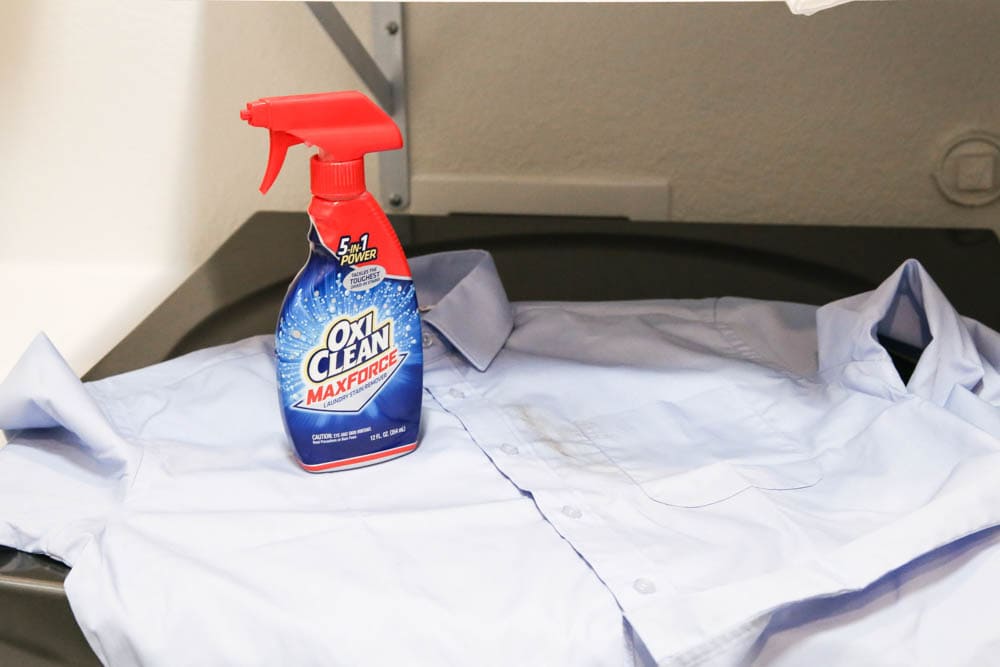 I love that I don't need to be scared of kids running around, pets in the house and having friends over when I have all these hard working OxiClean products in my cabinet to help me fight the stains and mess!
You can check out the full line of products from OxiClean right HERE.
THIS IS A SPONSORED POST. A BLISSFUL NEST HAS RECEIVED PAYMENT, TRADE, AND/OR PRODUCTS FROM OXICLEAN IN EXCHANGE FOR PROMOTING. HOWEVER, ALL OPINIONS STATED ARE OUR OWN.