Spicy Wine Frosé Cocktail Recipe
This post is sponsored by Paramount Pictures.
Friends, it's time to plan your next girls' night in because I've got THE BEST movie for you to grab to watch with them. Have you heard of Book Club with Diane Keaton (one of my all time favorite actresses), Jane Fonda, Candice Bergen and Mary Steenburgen? It is about female friendship and these ladies get together to discuss their latest book their reading but they ending up talking about so much more. They end up reading Fifty Shades of Grey and it inspires their love lives as well as turns the page in their next chapters of life. Oh my heavens I was dying, it was so good! It was so good that I recently had my girlfriends over to watch it and I created a drink recipe inspired by the movie. I thought life always has a little spice in it and why not mix it with a little red wine for a simply delicious cocktail for my girls. They loved it so much so I thought I would share it with you too.
First things first, Book Club is now available on digital and on Blu-ray & DVD. The release includes hilarious bonus content, like the making of the film, deleted scenes, and more. I swear sometimes these are my absolute favorite parts to watch because they are so funny!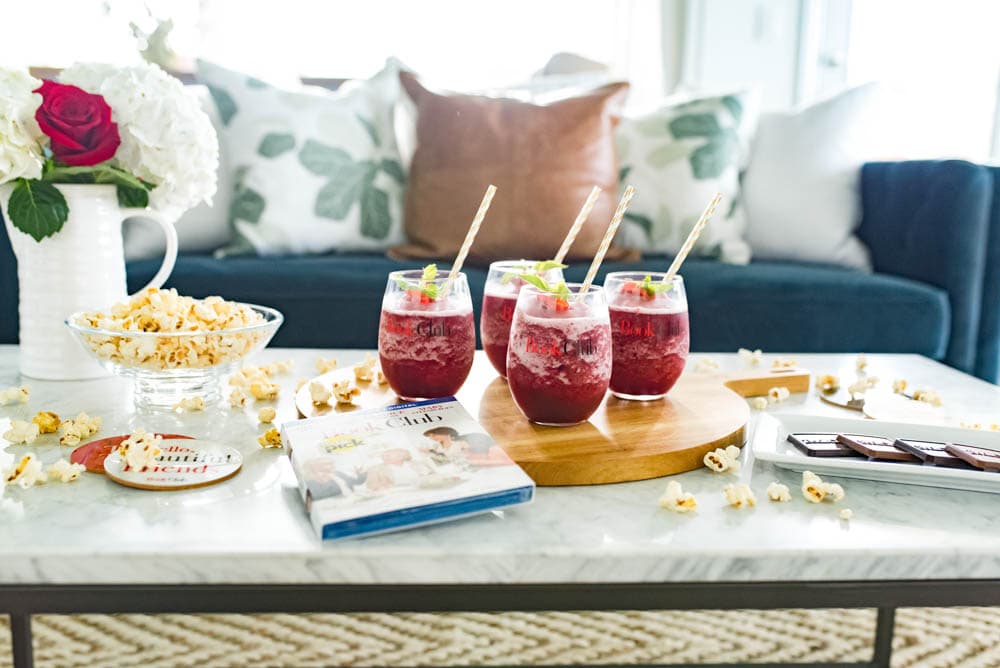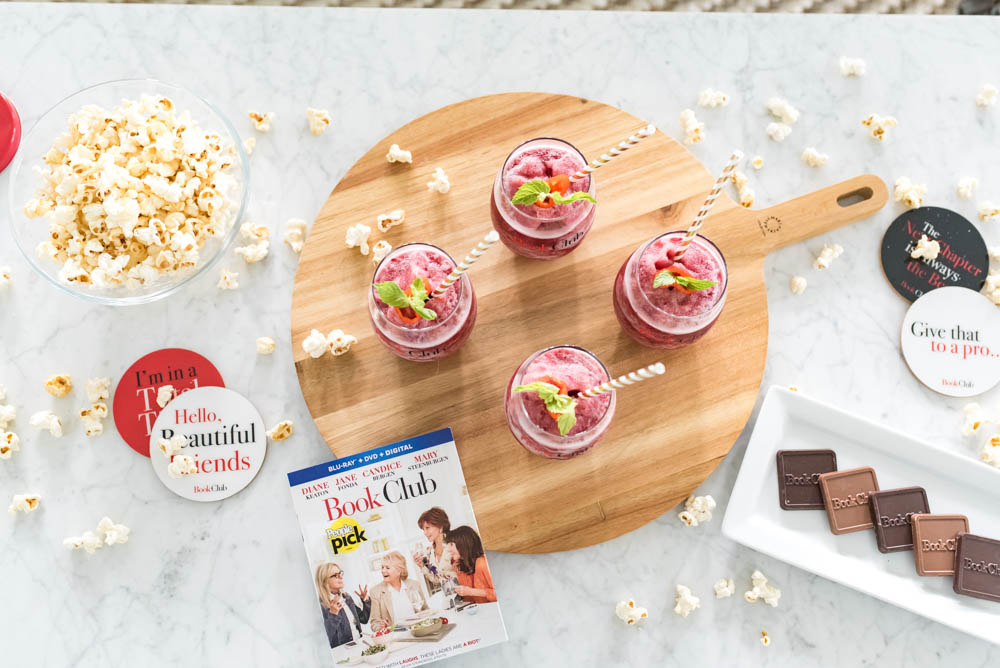 Then once you own the movie, start planning your GNI. I usually select a cocktail to drink, have something sweet and salty to serve and fresh flowers. They always make a space feel warm and cozy. Next, get all the ingredients you need for my signature cocktail below and you are all set.

Spicy Wine Frosé Cocktail Recipe:
Ingredients:
Red Wine
Plums
Frozen Cherries
Red Peppers
Honey/Agave (optional)
Mint for Garnish
Ice
Directions:
Step 1: Fill blender with ice 3/4 quarters of the way full.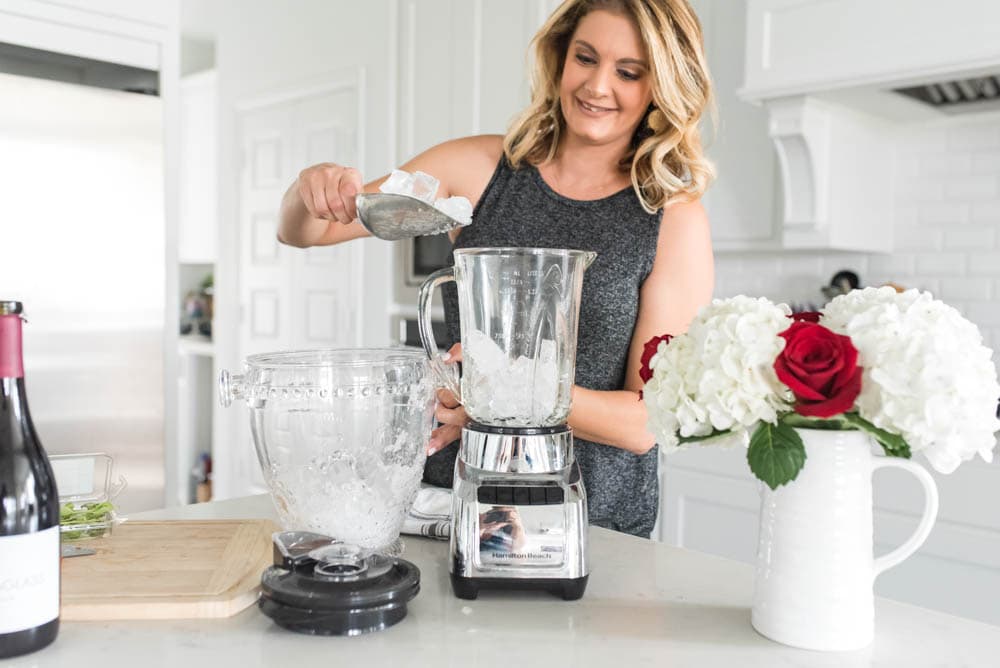 Step 2: Pour red wine into blender 3/4 to the top.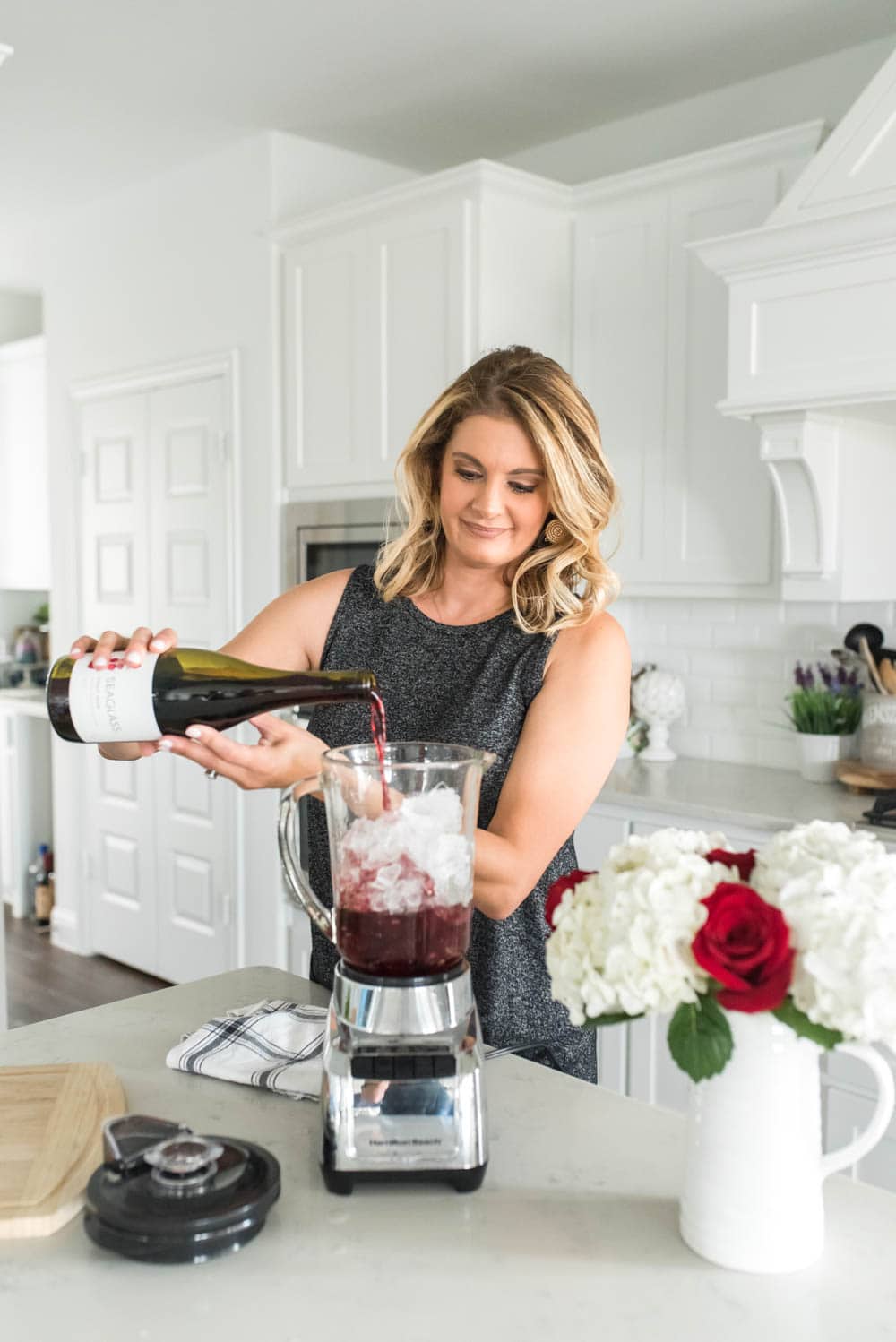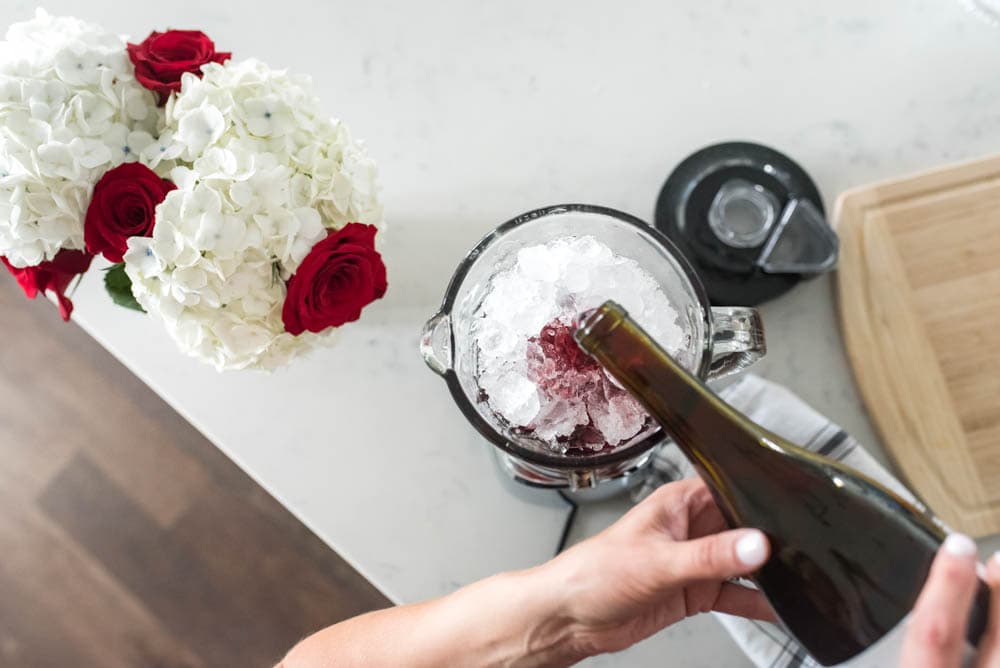 Step 3: Add 1 cup of frozen cherries.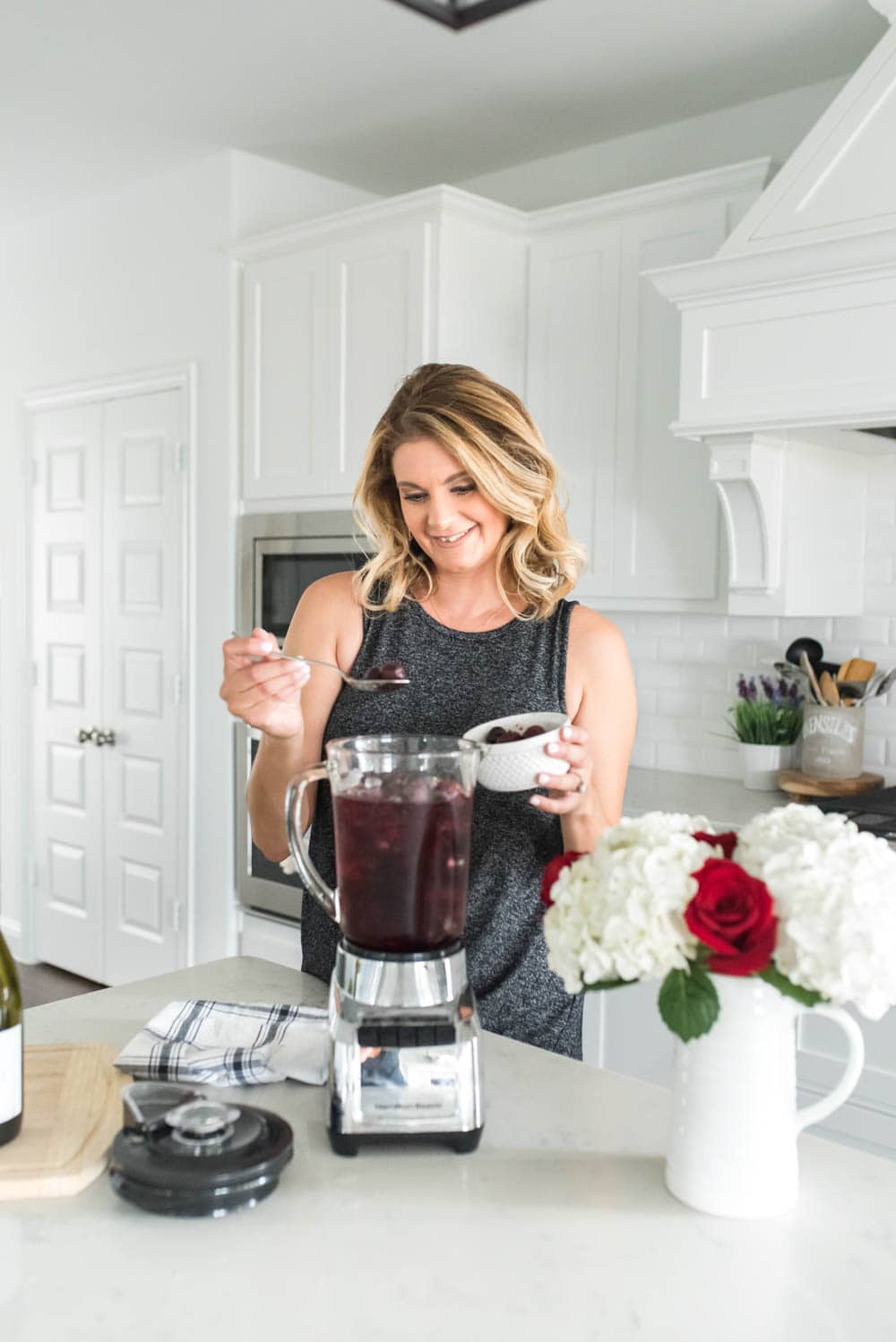 Step 4: Chop 1 plum and add to blender.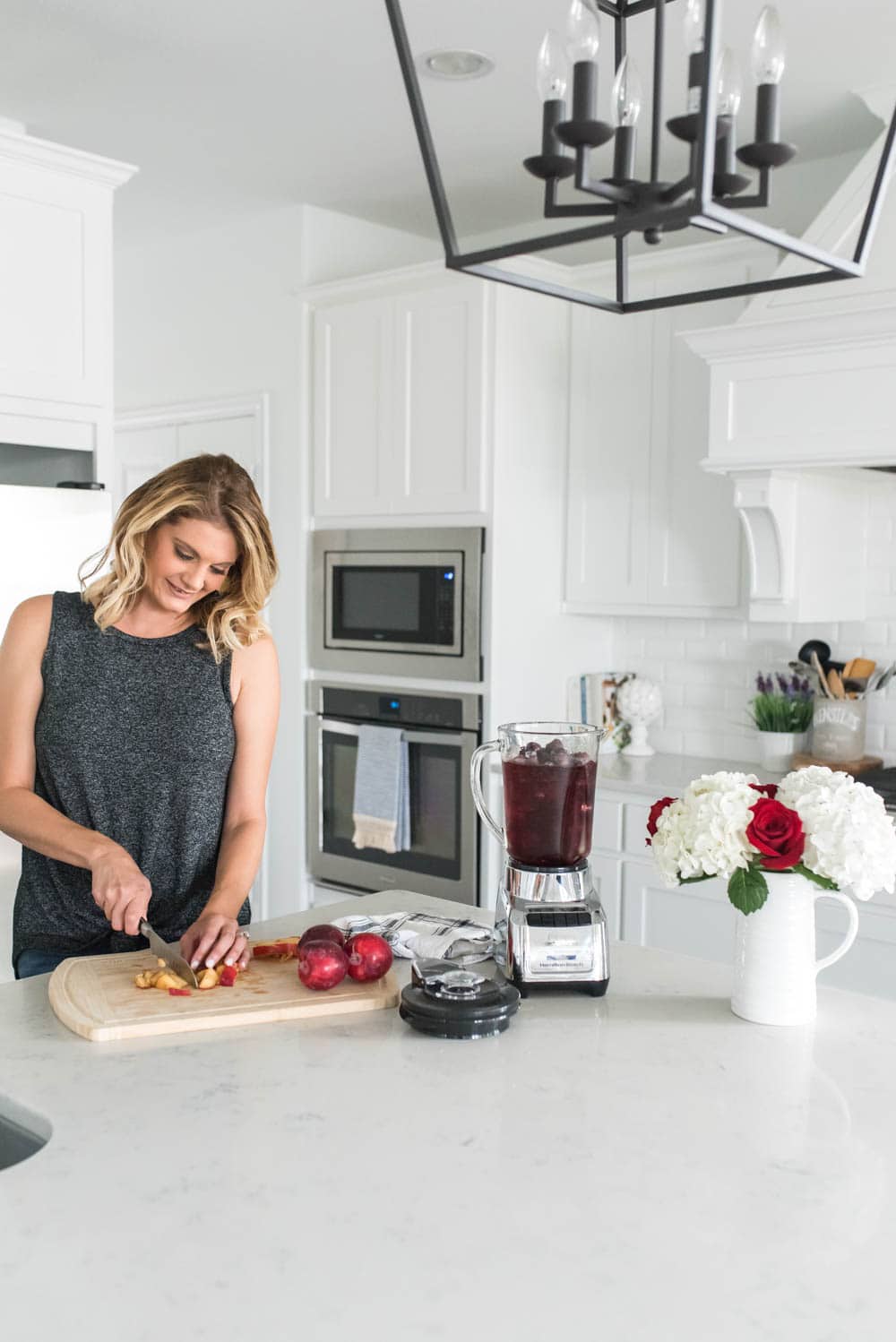 Step 5: Dice 1/2 of 1 red pepper and add to blender.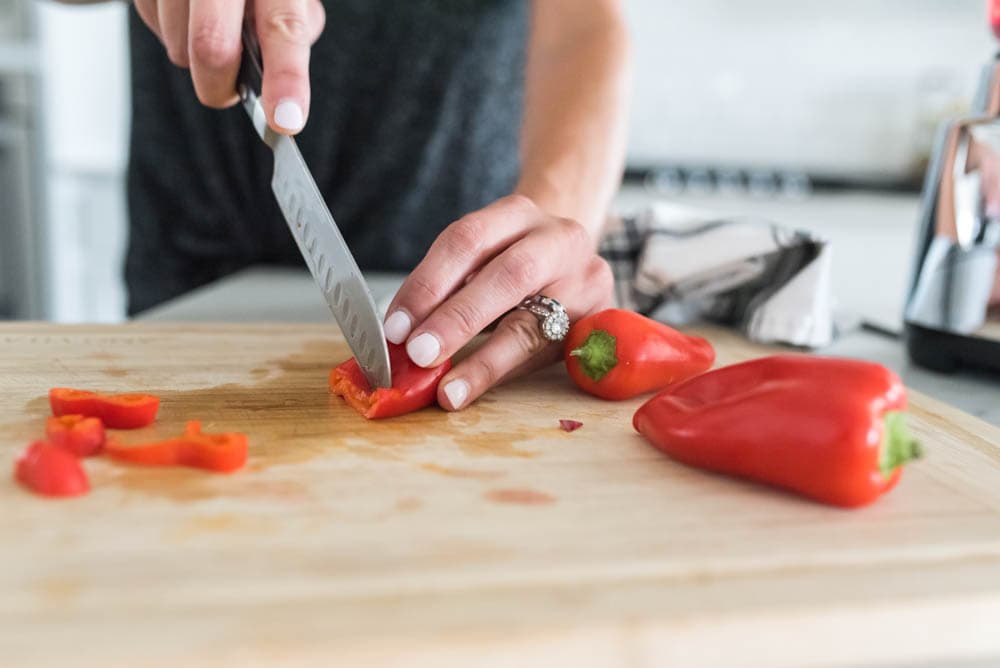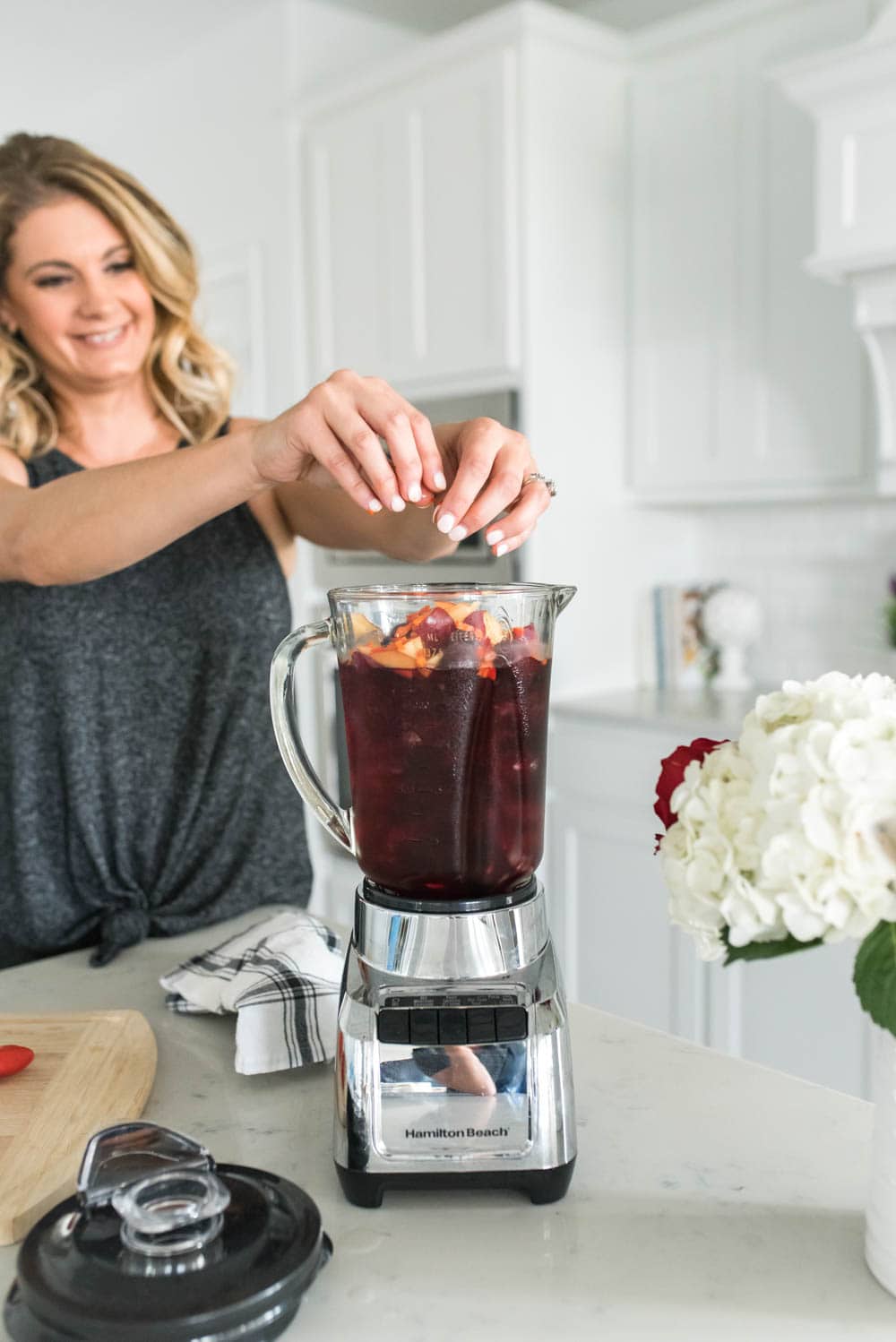 Step 6: Now blend. Make sure it is really mixed and blended so it is a slushy consistency.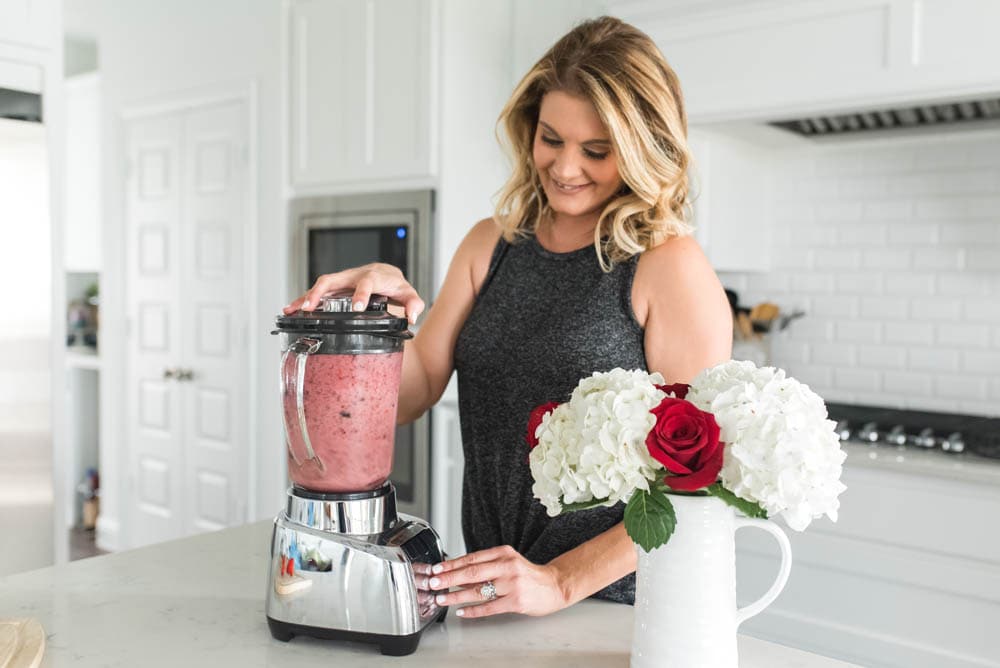 Pour into glasses and garnish with slices of red pepper and mint.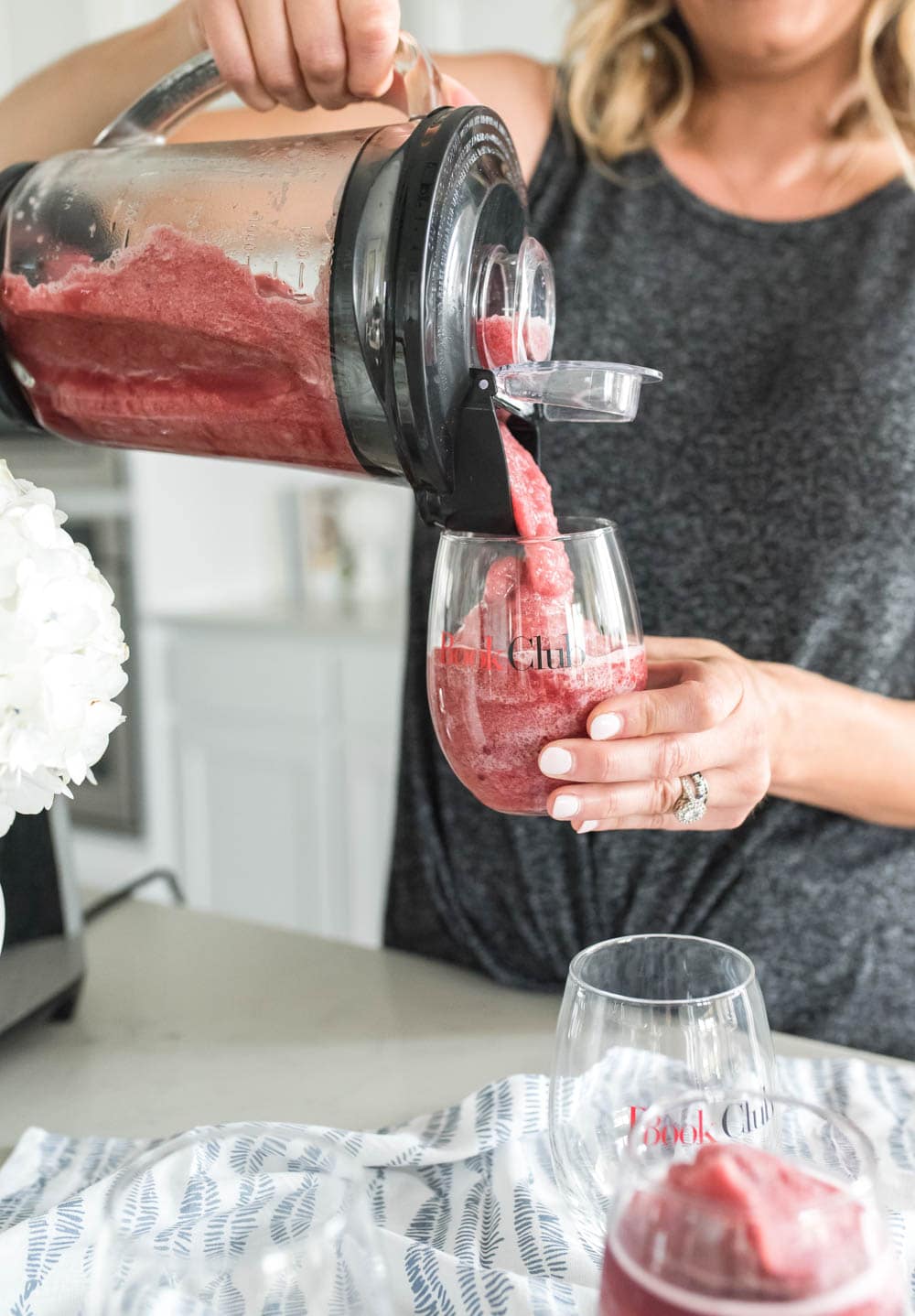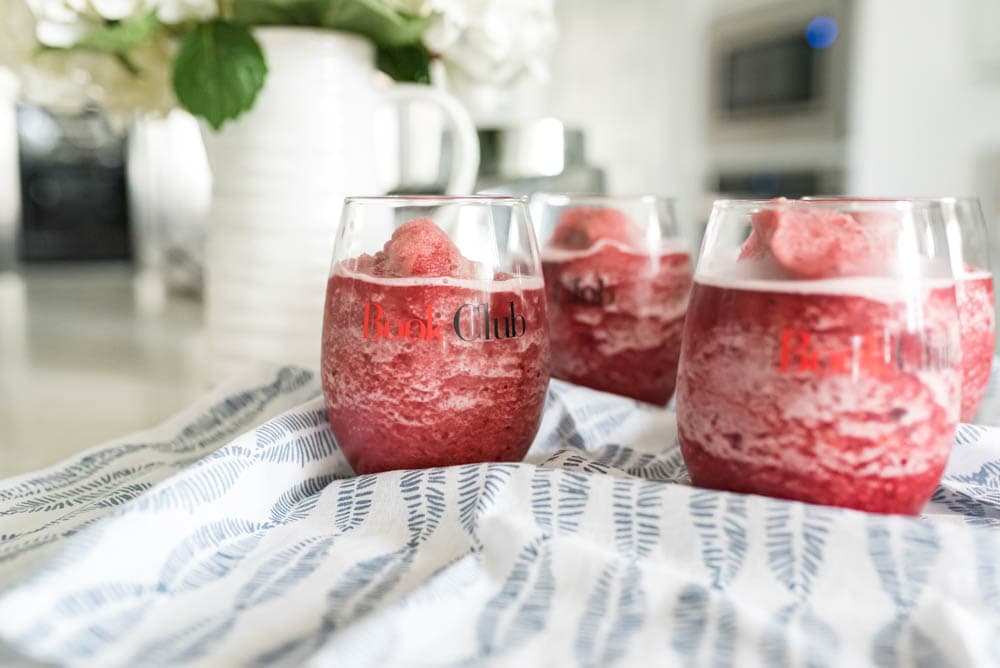 Add cute straws and serve on a cutting board right on your coffee table.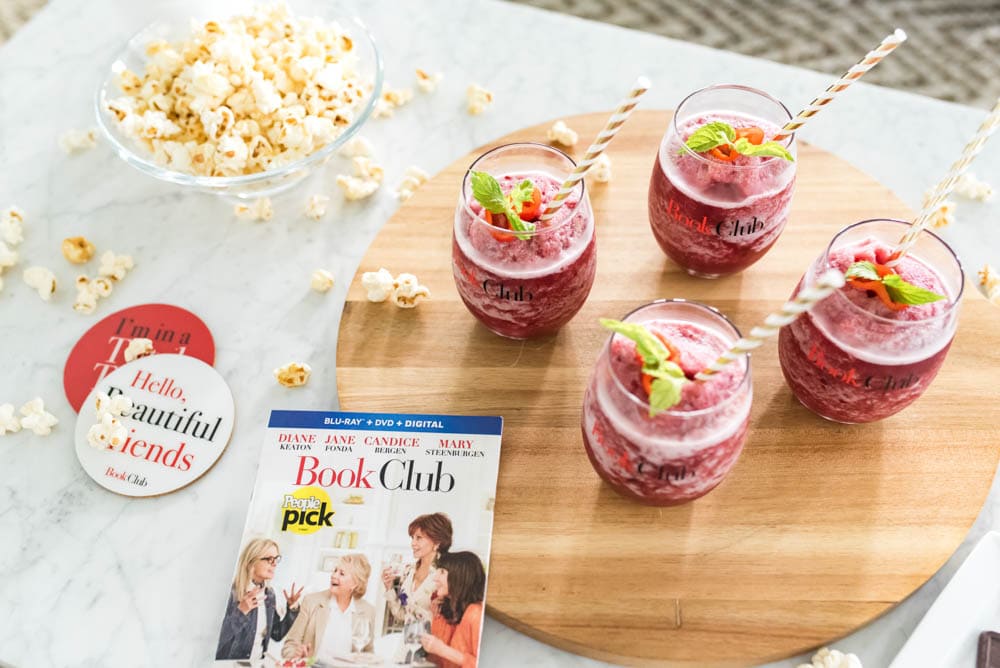 Have a bowl of popcorn and chocolates ready to go for the girls to enjoy with their frosé!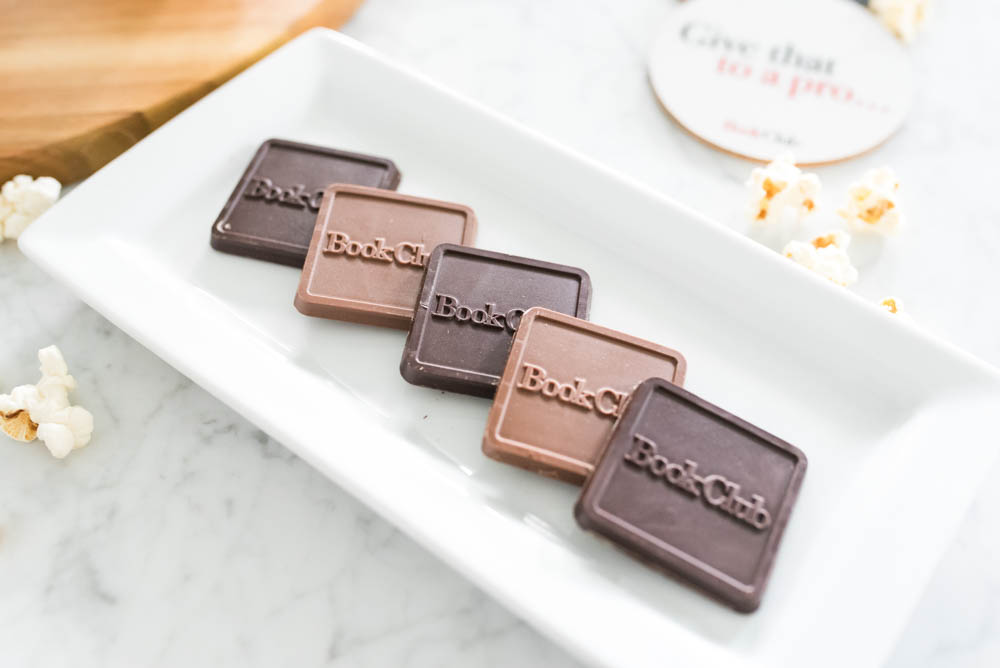 Purchase your copy of Book Club and enjoy the best night out with your special girlfriends and laugh harder than you have in a long time!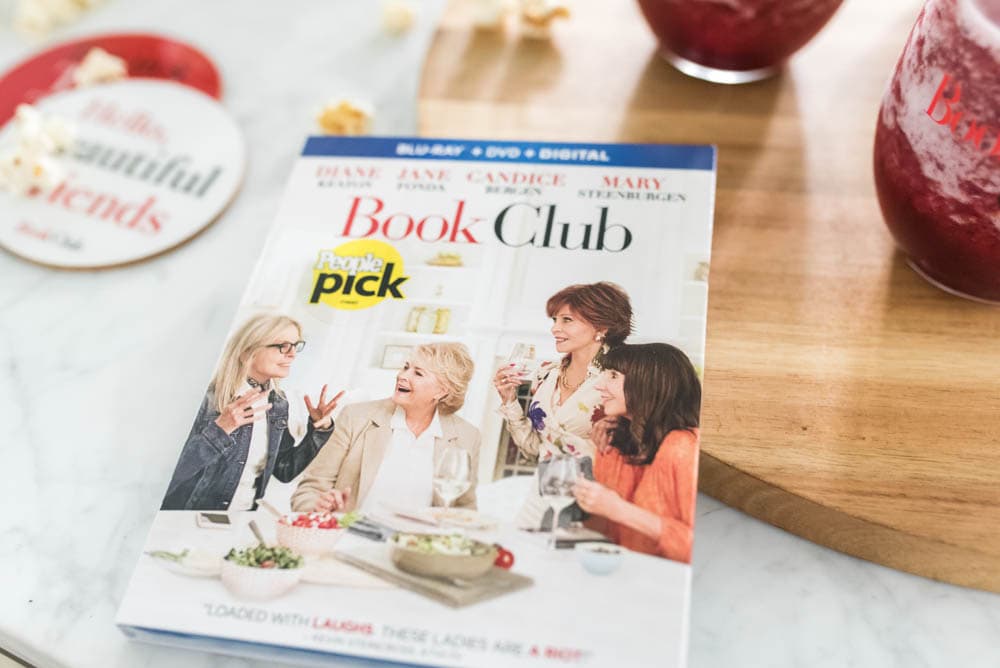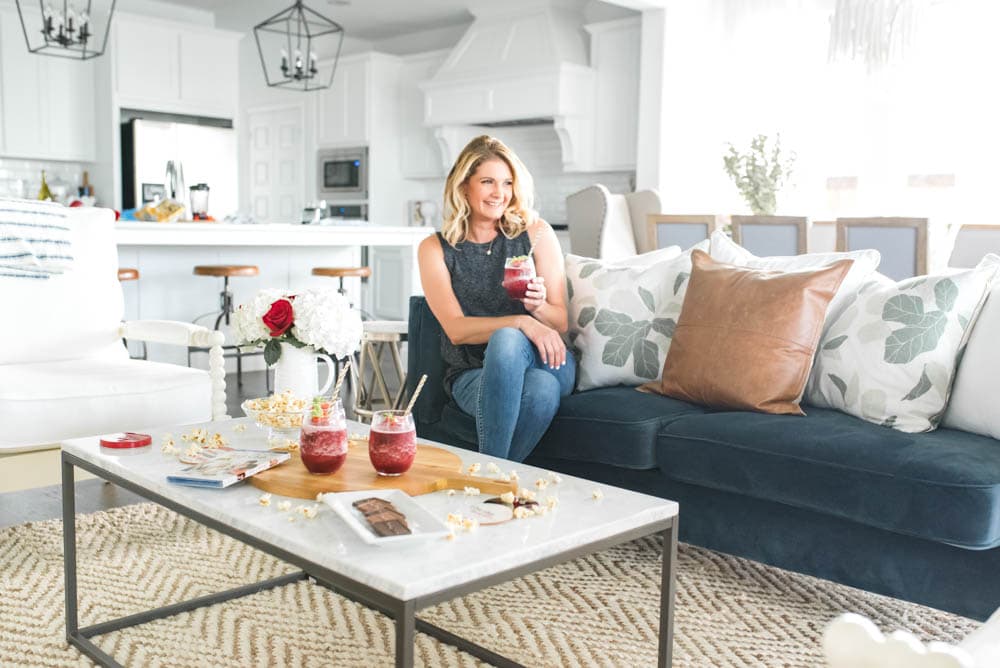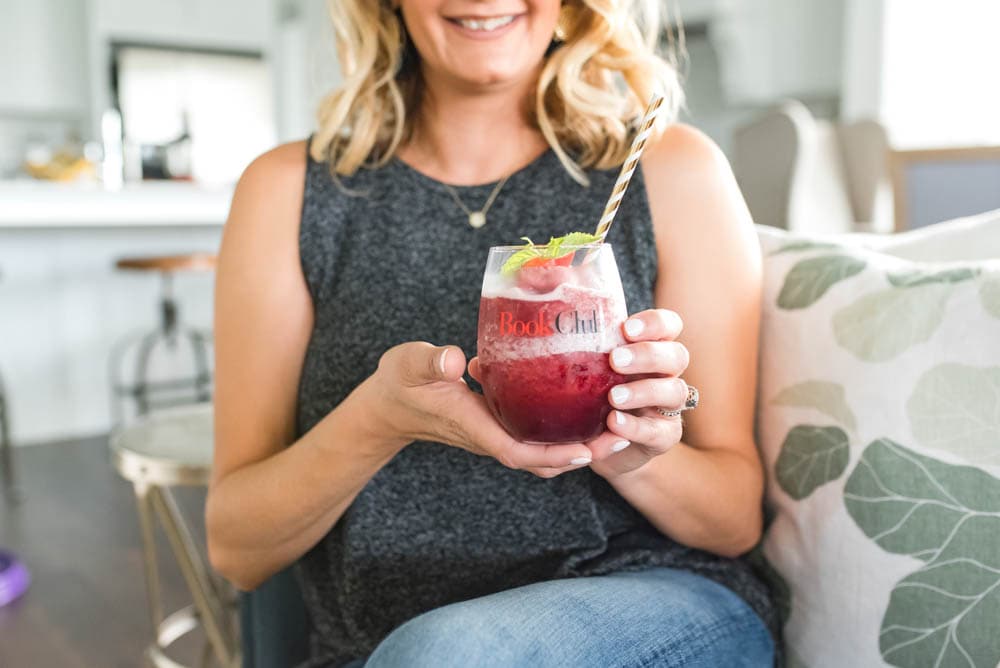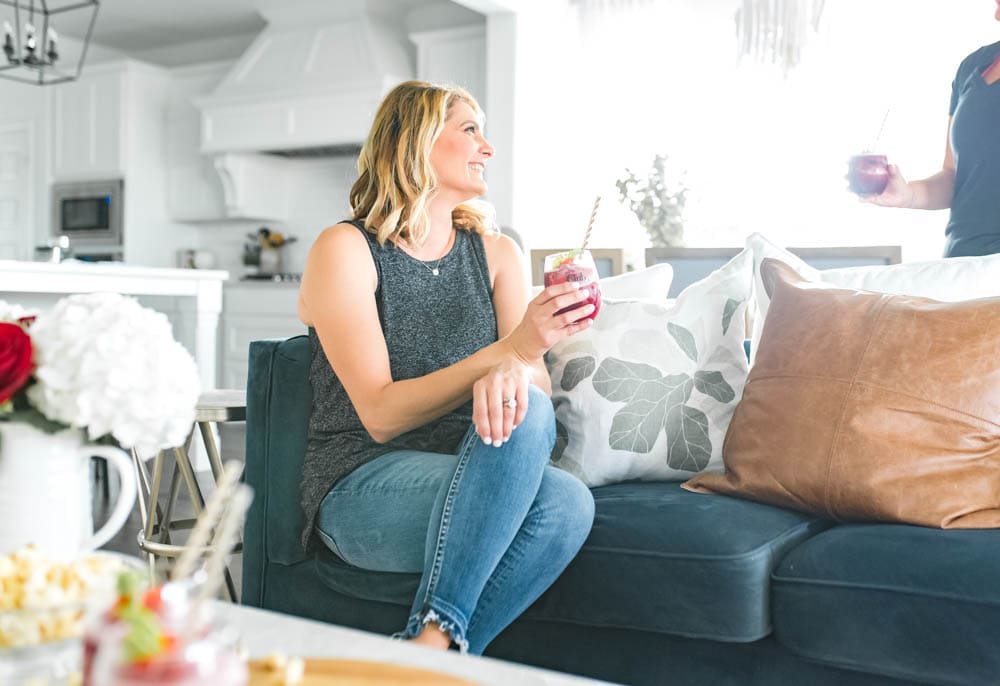 You can grab your copy of the film and plan your Girls Night In right HERE.

Enjoy this short trailer of the movie!
*Photography by Sweet Memory Photography
THIS IS A SPONSORED POST. A BLISSFUL NEST HAS RECEIVED PAYMENT, TRADE, AND/OR PRODUCTS FROM THE PARAMOUNT PICTURES IN EXCHANGE FOR PROMOTING. HOWEVER, ALL OPINIONS STATED ARE OUR OWN.