Bedroom Updates Made with Comfort
This post may contain affiliate links. Please read our disclosure policy.
This post is sponsored by Sears. While this was a sponsored opportunity, all content and opinions are my own.
Last week, I shared our coastal blue and white guest bedroom in our new house (you can see it HERE), and this week I wanted to share the nit and gritty on how I like to provide comfort in here for our guests. When I travel, those can be the roughest nights of sleep for me. I am in an unknown place and usually the bed is just not that comfortable. The bed can make all the difference in your energy level for the rest of your trip if you don't get a good night of rest. So for our guest room, I wanted to have the best mattress so our visitors get a great night of sleep and have lots of energy to keep up with the busy agendas we make while they visit.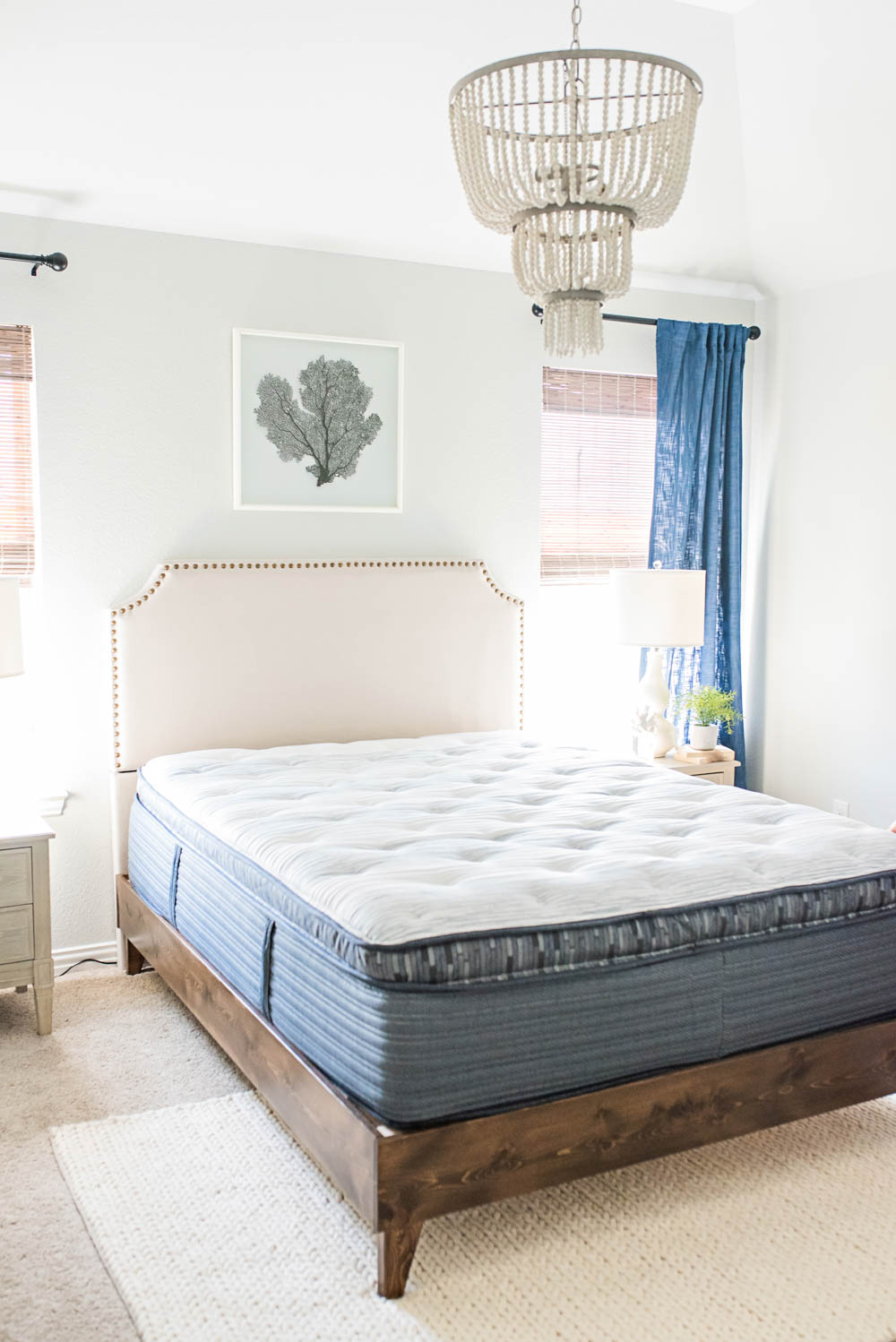 My go-to place for buying a mattress has always been Sears. Since I was a kid, this is where my family would always go when we purchased one. I love continuing that tradition with my family now! They have such a wide selection of the best mattress brands out there. Sears also has a 180-night comfort guarantee – one of the longest in the industry. You are guaranteed a great night of sleep!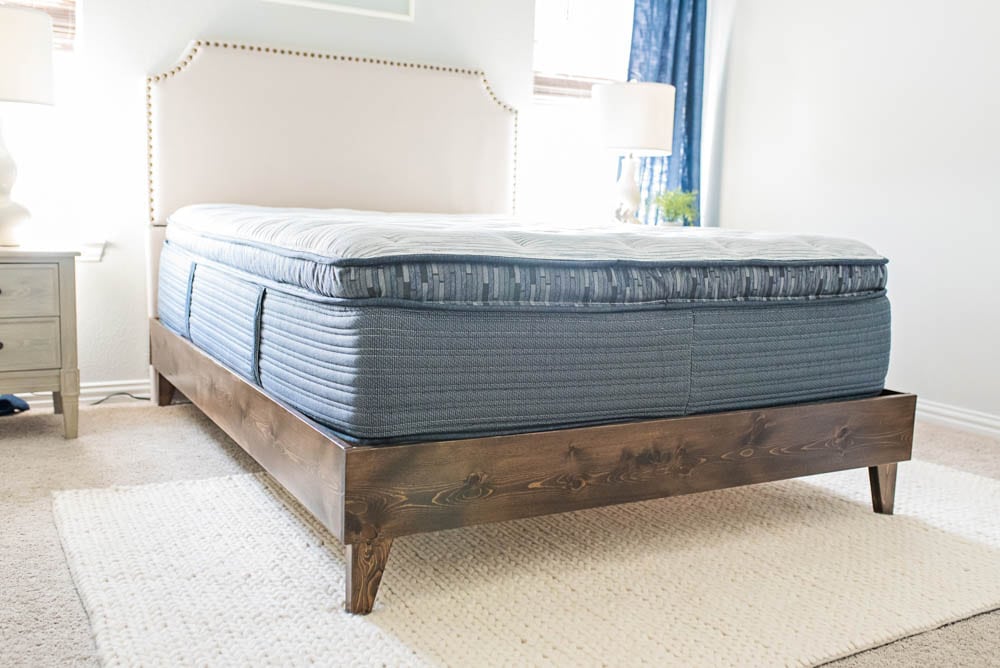 The mattress I chose was the Beautyrest Platinum Westbrook Luxury Firm Pillow Top. I love a mattress that is firm but feels plush, which is not always an easy combination to find (especially online). I love all their in-depth descriptions and options to choose from. It truly helped me pick the perfect mattress for us.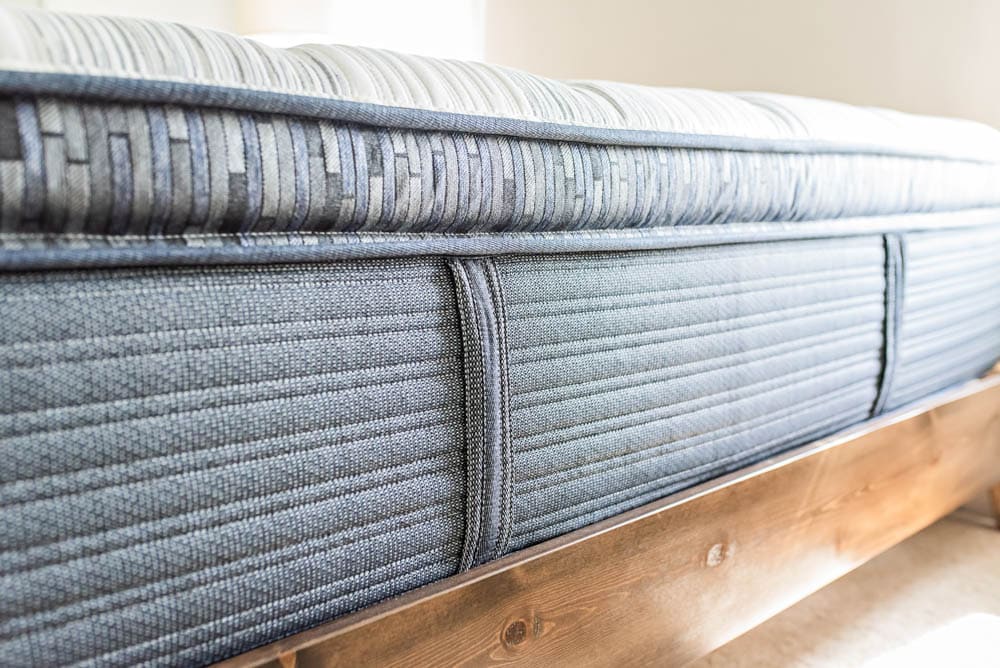 One of my favorite features of the Westbrook mattress is the Geltouch® Foam. It distributes the gel throughout the foam for comfort and support. The Westbrook also has Airefeel™ Foam and Aircool® Foam that delivers and promotes airflow through the mattress. If that wasn't enough, this mattress is engineered with additional pressure-relieving micro coils designed to provide individualized back support for each unique shape called Backcare® 3X. So between the gel foam and these micro coils, my guests will get all the rest and comfort they need.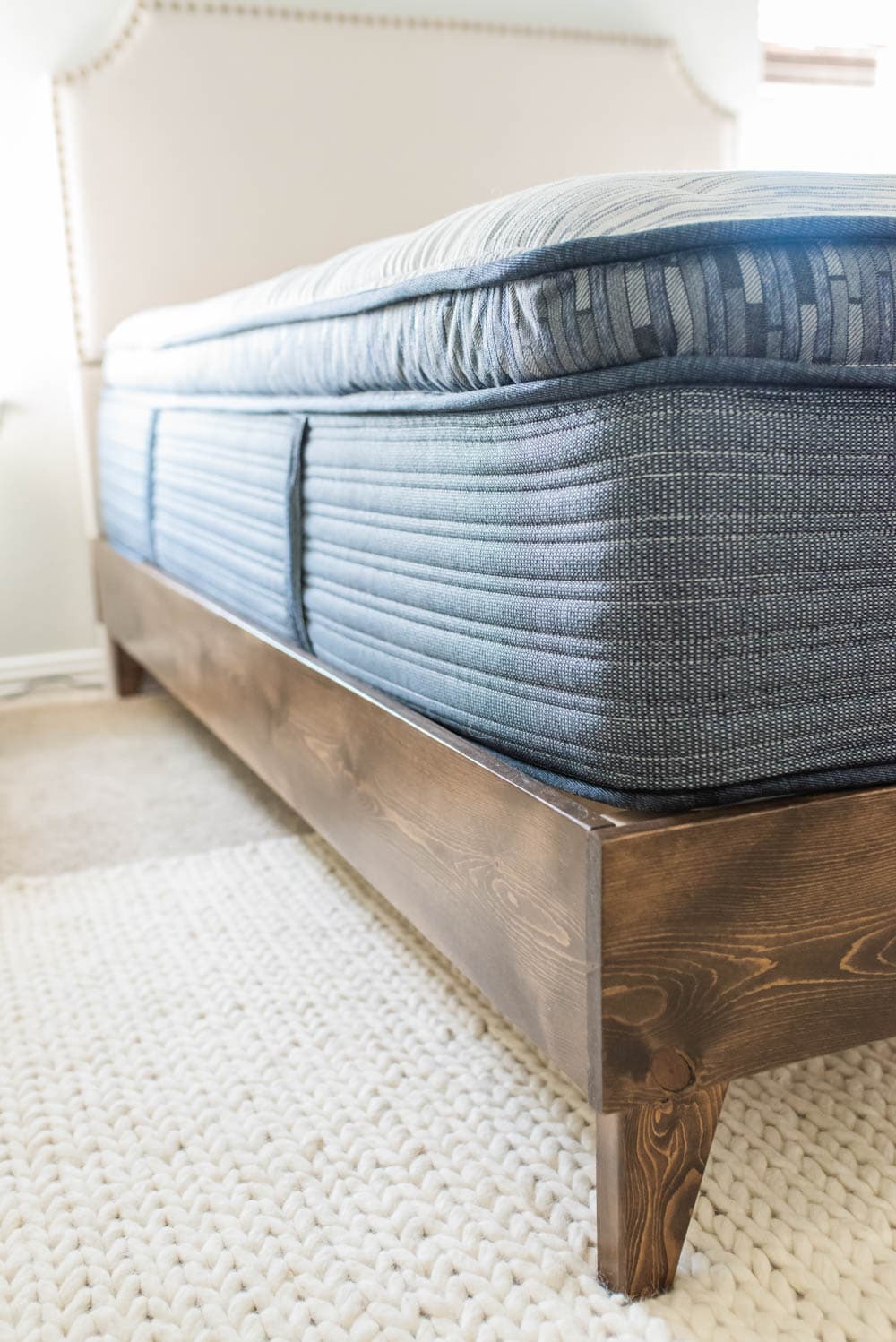 I love that this mattress helps control temperature and support while you are sleeping. It's like the smartest mattress out there so you get the best sleep!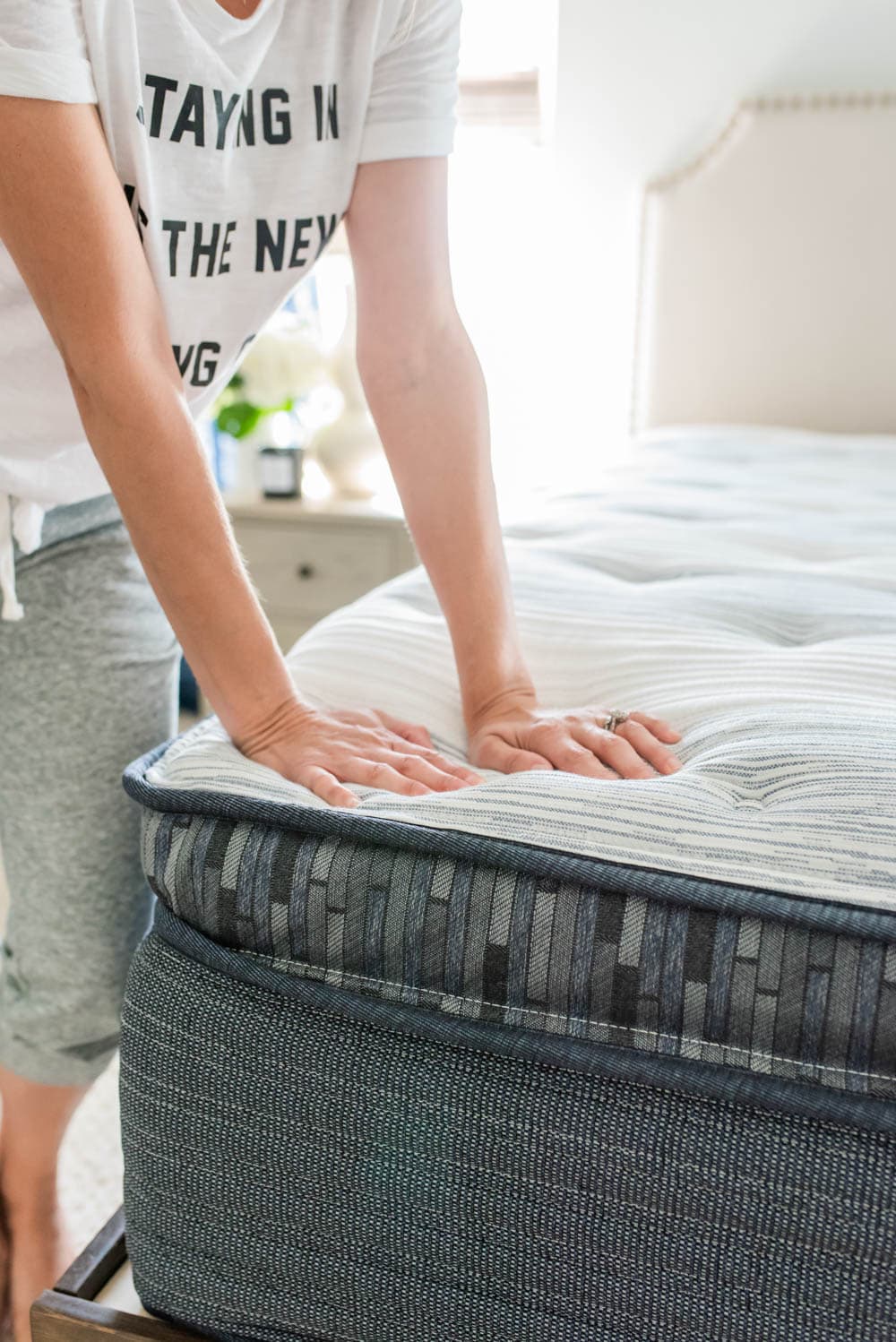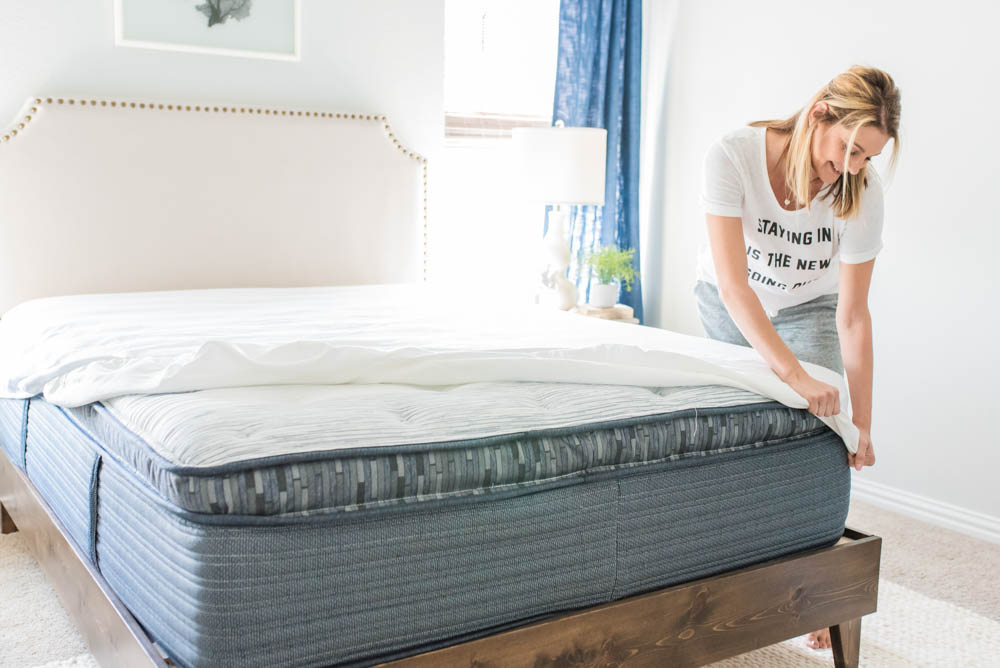 But I needed to put our new mattress to the test and try it out myself. We are in the middle of redoing out master bedroom so I thought there was no time like the present to go have a slumber party in the guest room with Lauren and try it out. After laundering my sheets, Lauren helped me make the bed so we could get our slumber party going.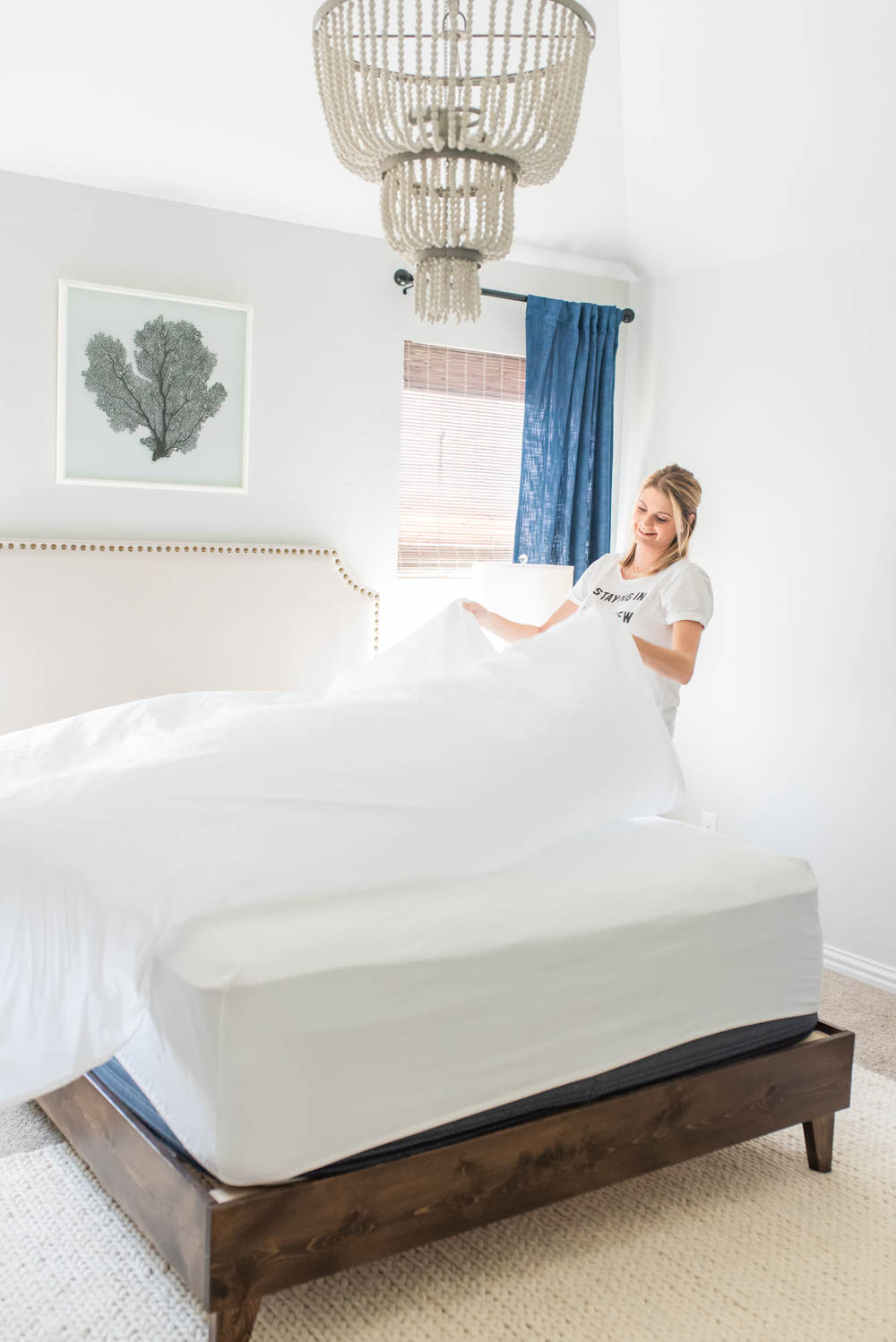 Of course we had a few visitors while we were getting the bed made.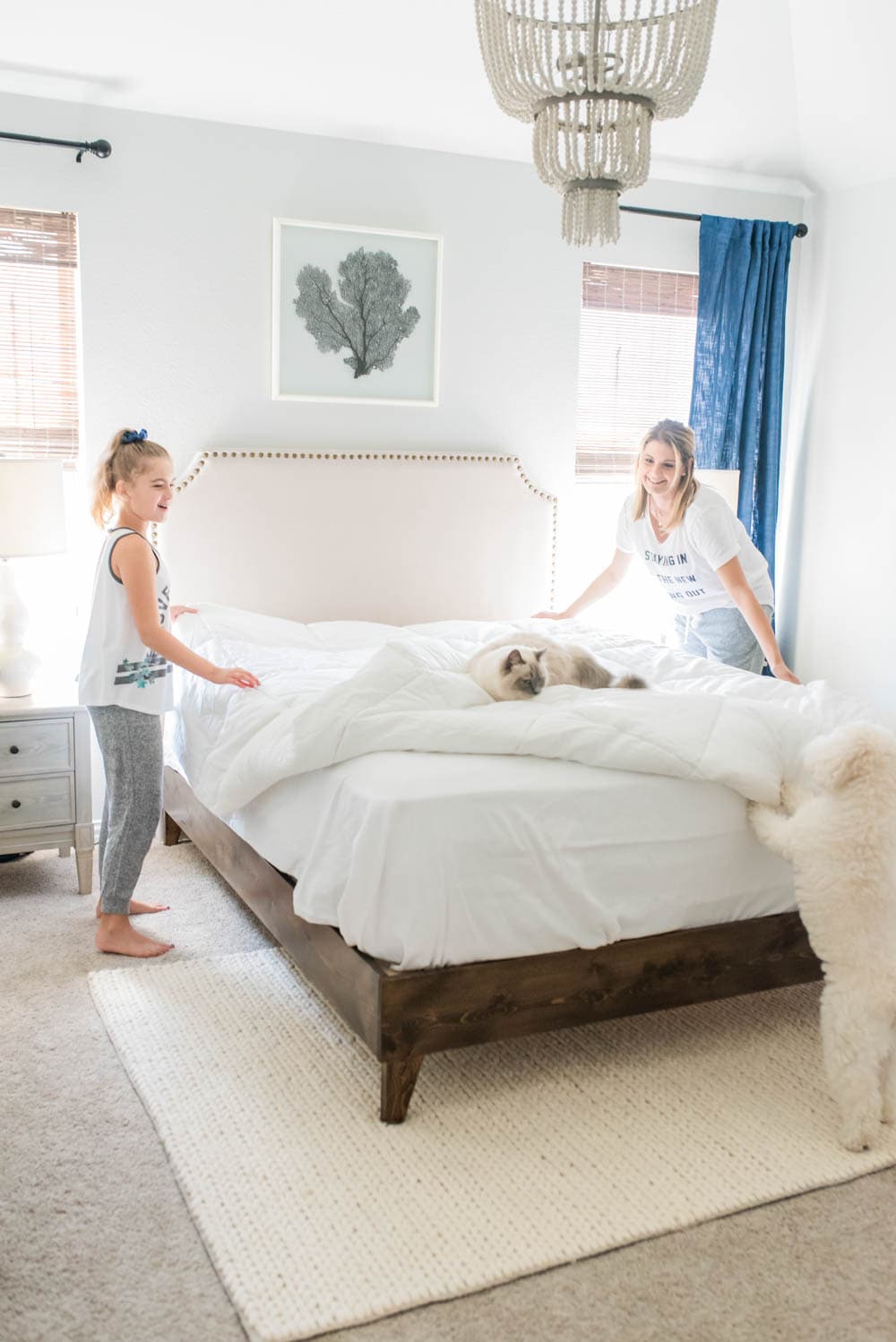 They always have to be in on the action!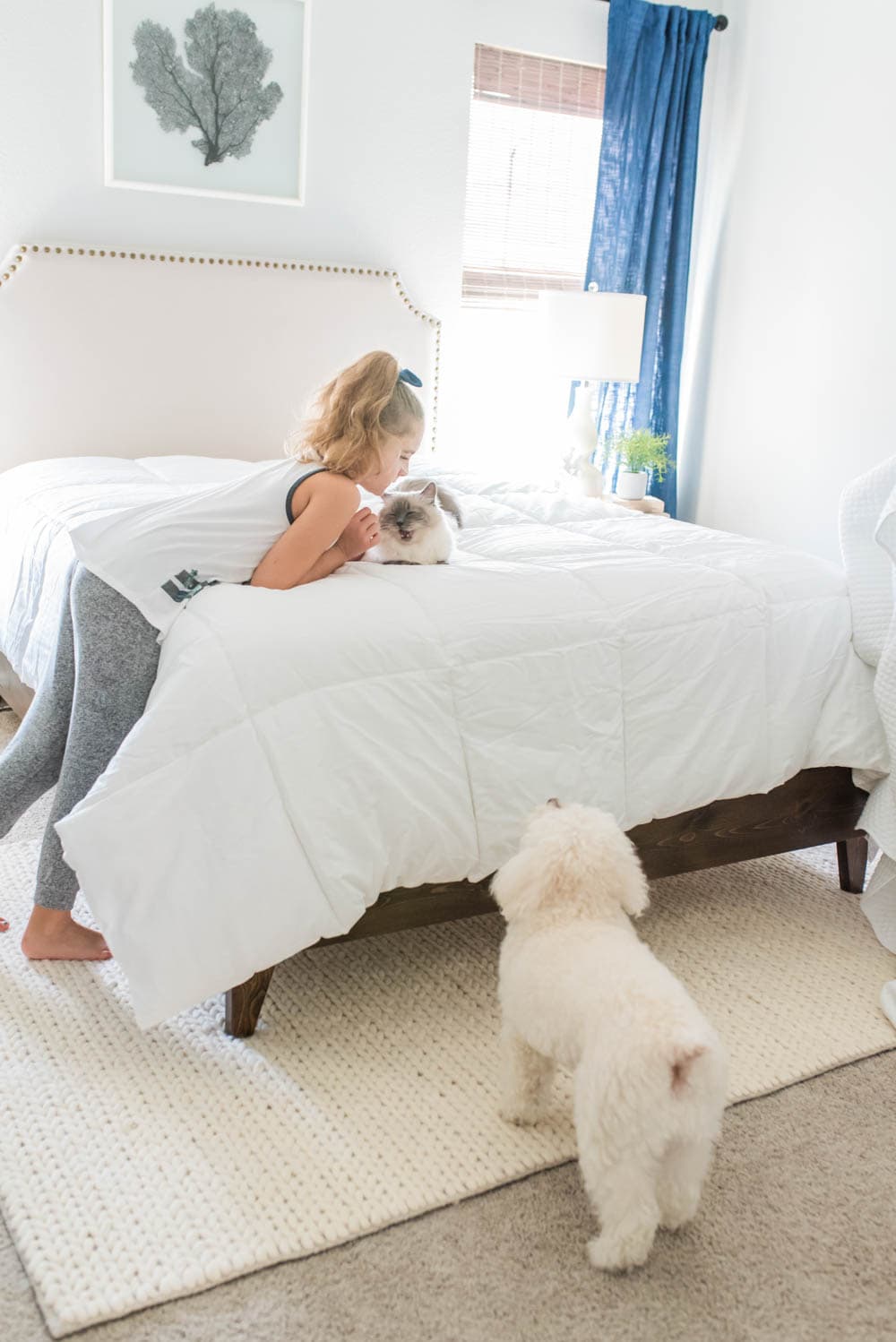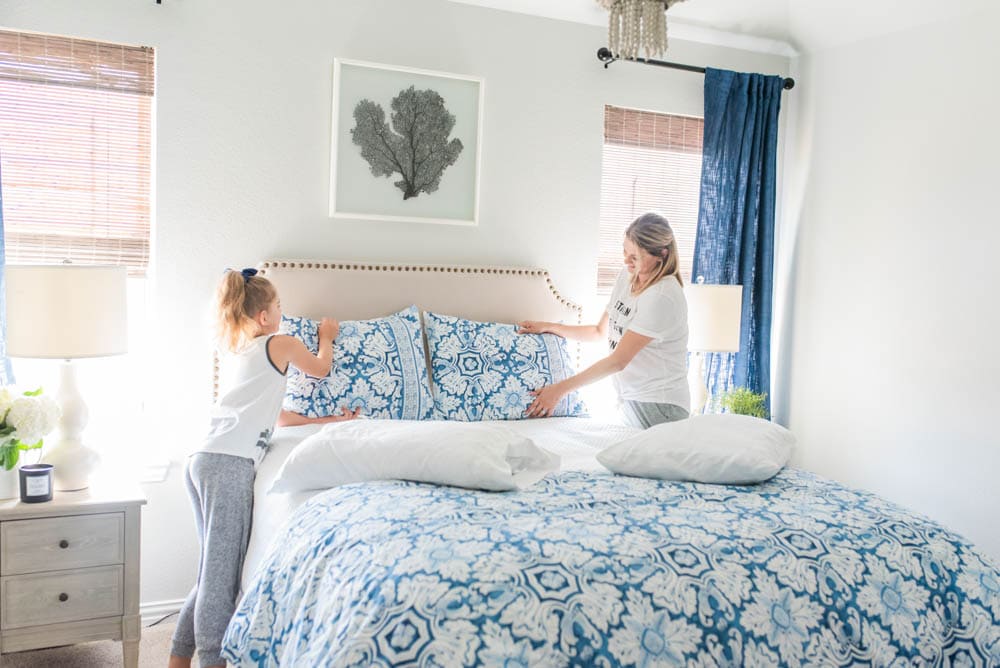 Lauren and I love to read and lay in bed before bedtime. It is something we have done since she was a baby. I think this is such a great time to relax your body and exercise your brain in a comfortable place.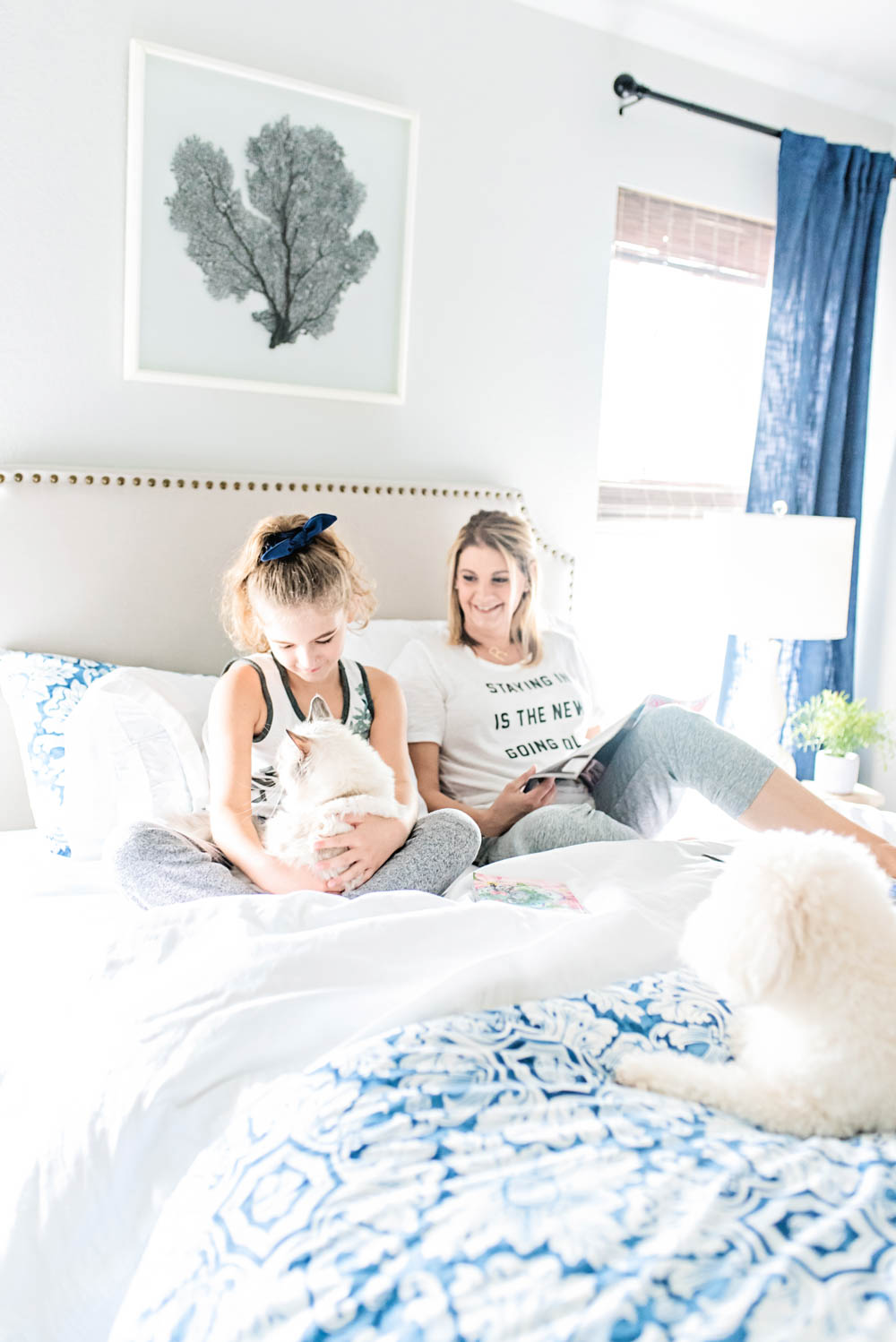 Having down time is so key for your body to be able to shut down for the night. Our new Westbrook mattress was so comfortable yet firm which I need when I read in bed.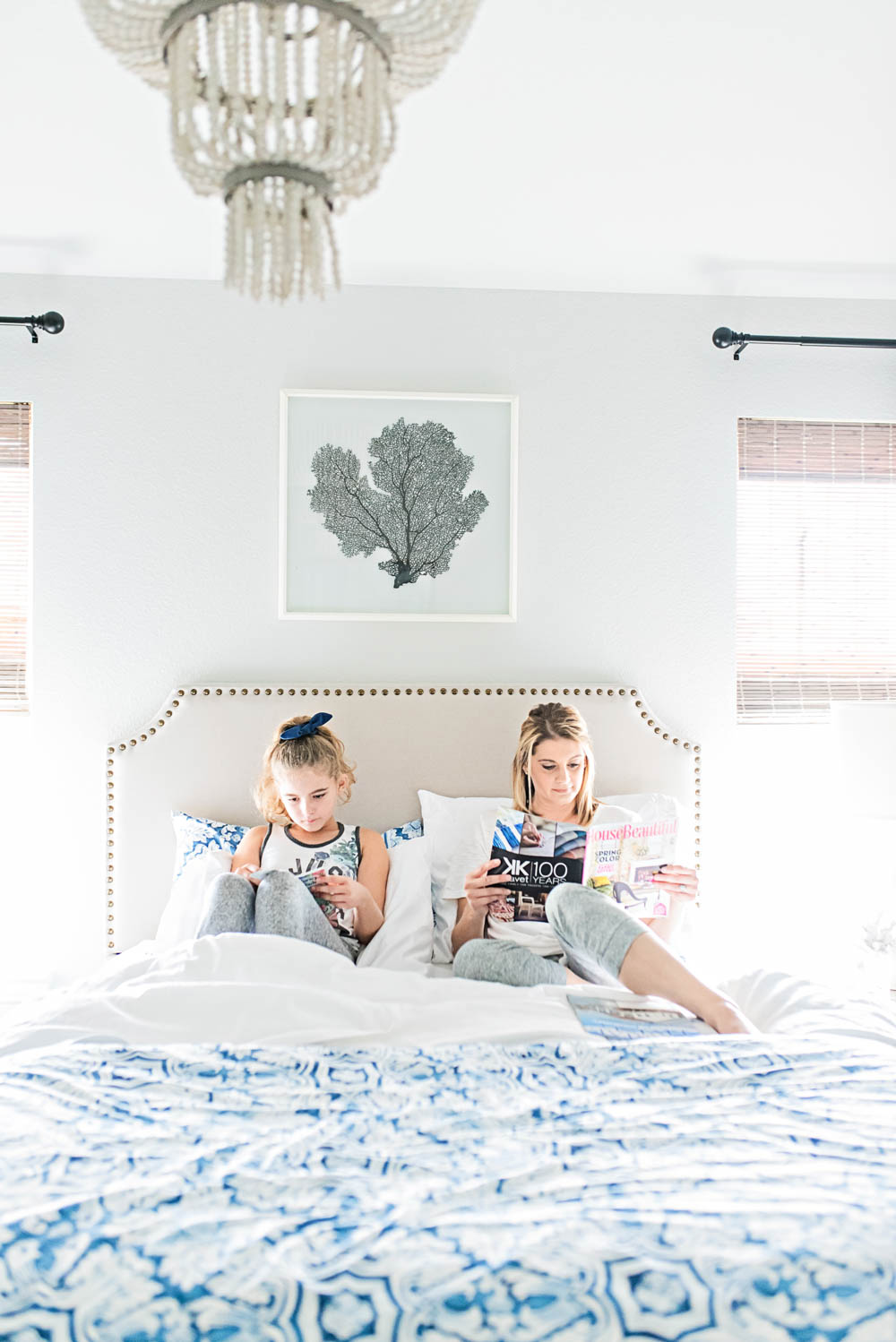 I loved spending this quality time with my little cookie and was so impressed with how well I was able to sleep with my daughter who can be a little ninja in the middle of the night. The Beautyrest® Gel Memory Foam really helped give me that great night of sleep.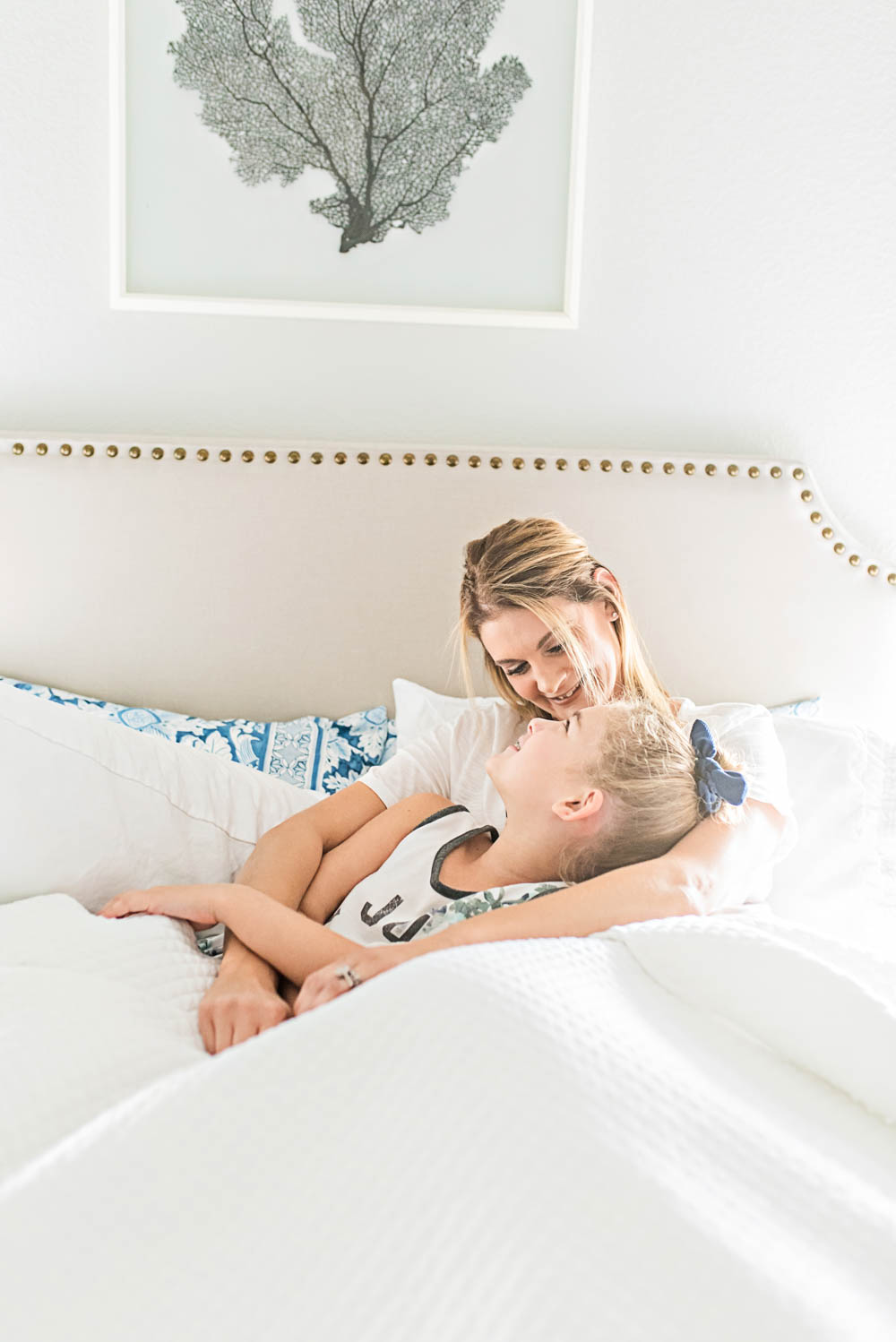 I am so impressed with the quality and how quick our mattress arrived. (Actually perfect timing since we are down a bed with our master bedroom being redone.) The normal home delivery for a Sears mattress is 5-7 days and if you have an old mattress you want to get rid of, they will haul it away. Also, delivery is free for any mattress over $599.
Sears has any amazing promo right now where you can purchase a select Beautyrest Platinum mattress and get the box spring free. It expires on 9/10/2018 so hurry!
You can go find the perfect mattress for you on the Sears site HERE and make sure to follow them on Facebook, Instagram and Twitter!
*Photography by Sweet Memory Photography
THIS IS A SPONSORED POST. A BLISSFUL NEST HAS RECEIVED PAYMENT, TRADE, AND/OR PRODUCTS FROM SEARS IN EXCHANGE FOR PROMOTING. HOWEVER, ALL OPINIONS STATED ARE OUR OWN.