Spring Wreaths to Transform Your Porch
There are so many exciting things about spring – one of which is the decor you get to incorporate into your home as the days get longer and brighter! I absolutely love a good wreath and especially so during the spring months. I've been looking for some beautiful new wreaths this spring and rounded up my favorite ones that I've found so far!
Just scroll down to see the most beautiful spring wreaths that will transform your porch this spring!
This post contains some affiliate links for your convenience. Click here to read my full disclosure policy.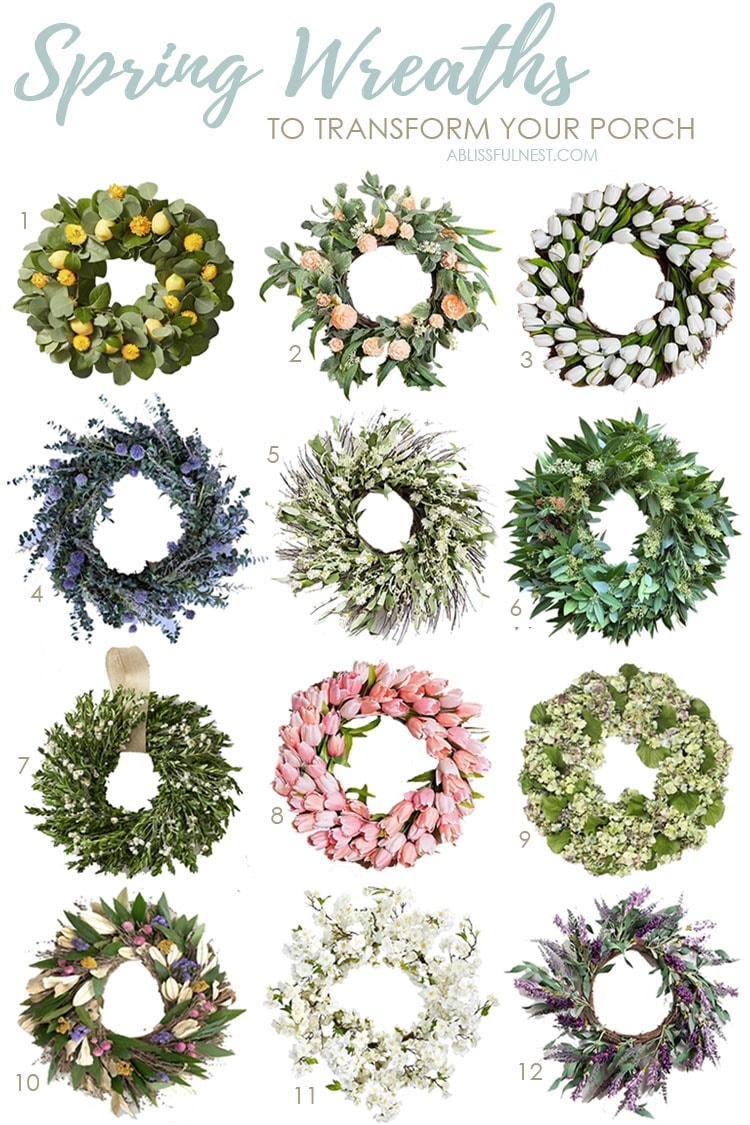 1 | 2 | 3 | 4 | 5 | 6 | 7 | 8 | 9 | 10 | 11 | 12
This site contains affiliate links. Please read our disclosure policy. As an Amazon Associate, I earn from qualifying purchases.
12 Spring Wreaths to Transform Your Porch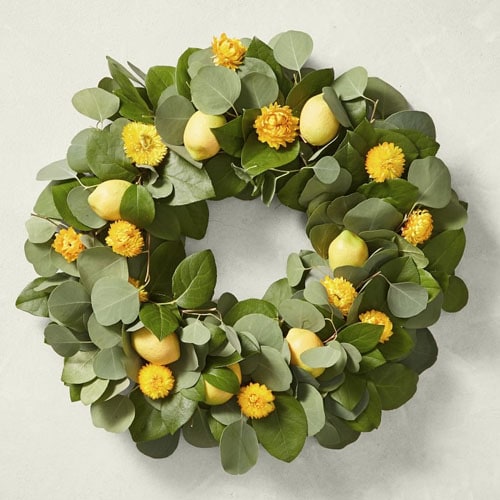 1.Lemon and Eucalyptus Wreath: doesn't this just scream summer to you?! I love it! It's such a gorgeous, bright wreath that'll spruce up your front door!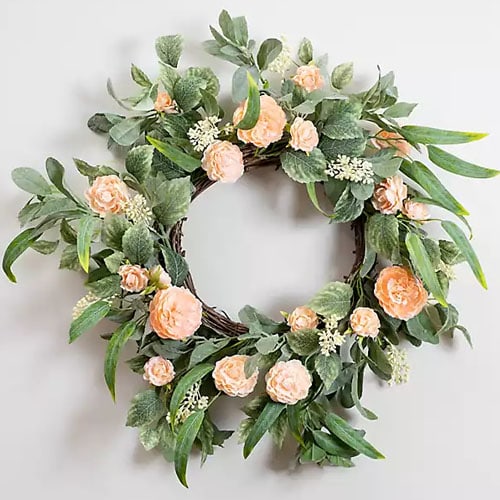 2. Eucalyptus Peony Greenery Wreath: the bright shades of peach in this wreath grabbed my attention instantly! I love how different it is and the color combo is just gorgeous for spring.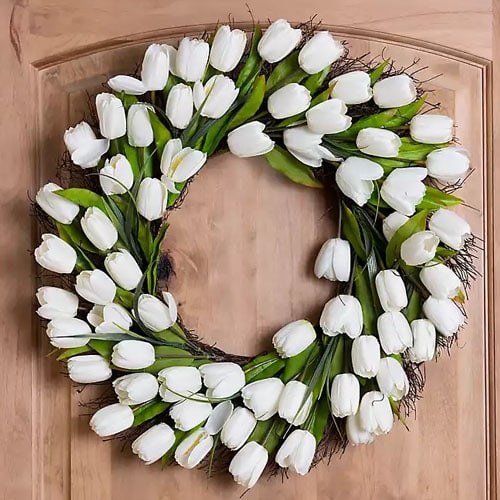 3. White Tulip Wreath: nothing gets more classic than a white tulip wreath! Especially for spring! This one is under $50 so it works for all budgets.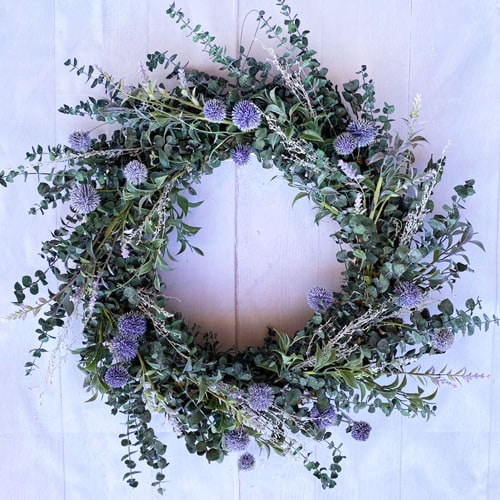 4. Eucalyptus and Globe Thistle Wreath: there's something so beautiful about a pop of purple in the spring isn't there? I love the shape of this wreath and the eucalyptus looks beautiful! This one is under $80.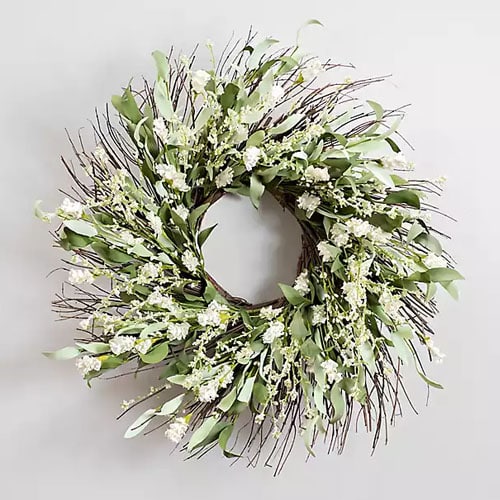 5. White Floral Wildflower Wreath: this stunning wreath is so bright and beautiful and anyone can use it since it's so simple! It's under $50 too – so pretty!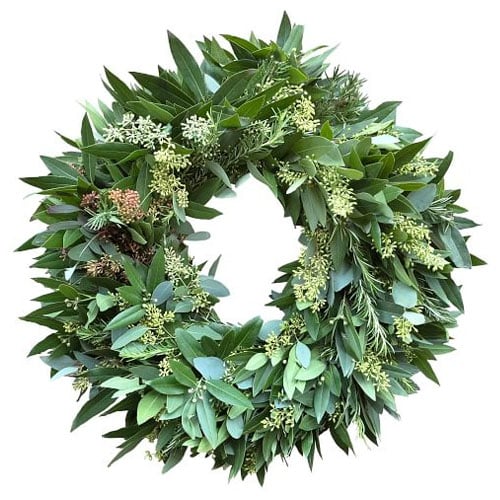 6. Fresh Bay Leaf, Eucalyptus and Rosemary Wreath: this is a more simplistic greenery wreath but it is SO pretty. I just love the mix of shades of green!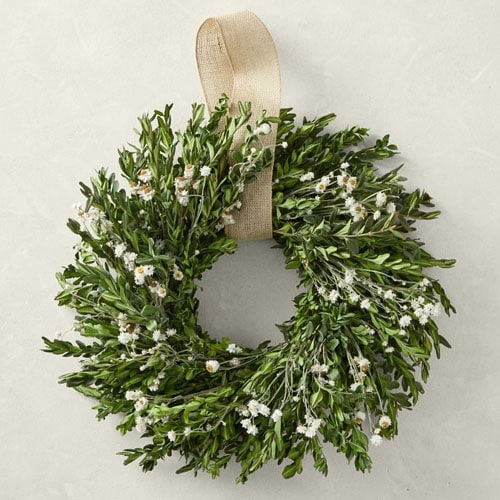 7. Daises Wreath: I LOVE this wreath for spring! It's sooo beautiful – from the subtle white daises to the ribbon and shades of green. Such a beautiful wreath and under $100 too!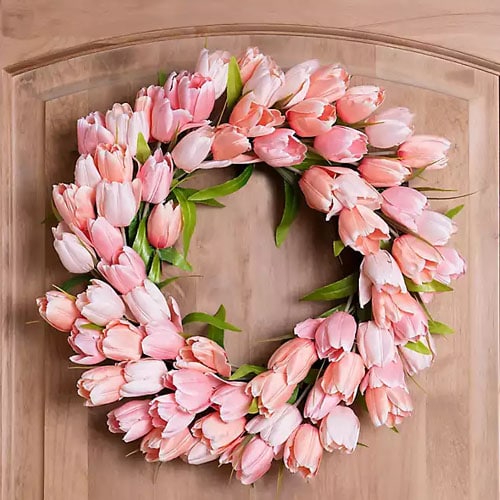 8. Pink Tulip Wreath: does anything scream spring more than pink tulips?! I LOVE this wreath! Absolutely stunning and a pop of pink is always a good thing. 🙂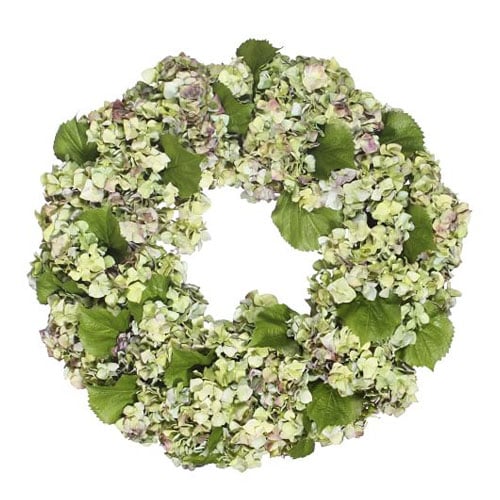 9. Faux Mixed Hydrangea Wreath: this wreath is a more classic spring wreath with the beautiful faux hydrangeas and it's such a good size for a front door.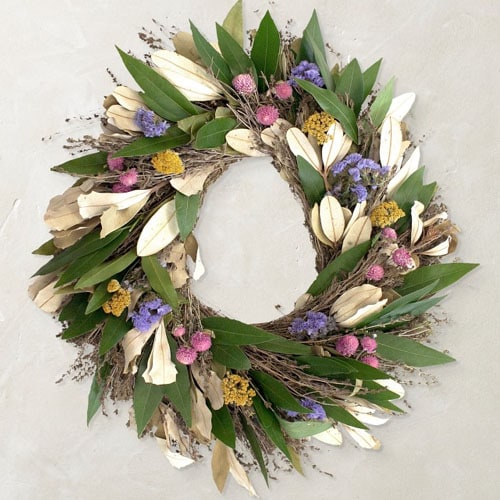 10. Colorful Floral Wreath: this wreath is filled with the most beautiful spring colors – it's such a stunner and something so different than most wreaths you see for spring!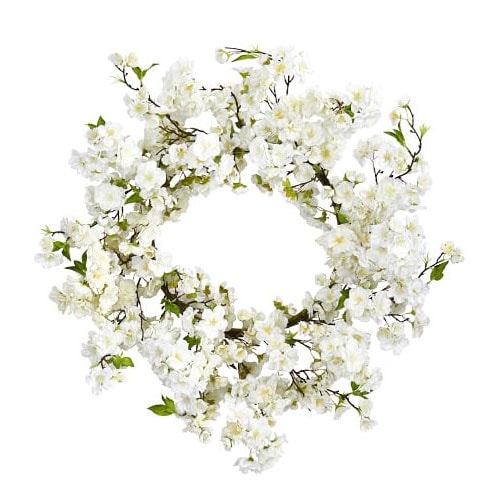 11. Faux Cherry Blossom Wreath: a bright, white floral wreath is always a good idea to invite spring to your home! This one is just under $100 and is such a beautiful find.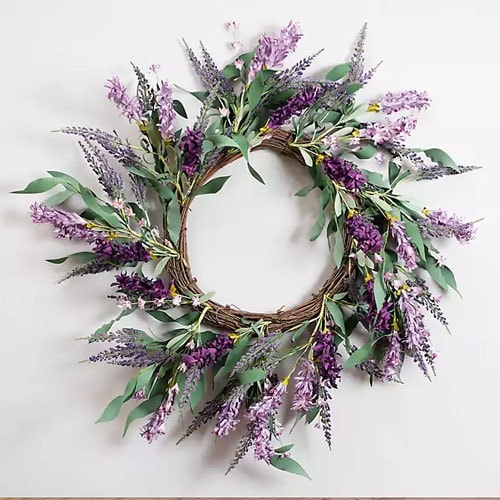 12. Lavender and Berry Wreath: how fun are the colors in this wreath?! It's under $40 and it's so simple and pretty.
We hope these beautiful spring wreaths help you to update your home for spring and give your front door some much needed color!
Follow along to get more of my tips on home decor, DIY, and lifestyle on the following: