This post is sponsored by Walmart, but all opinions are my own.
For summer I love when I find great interchangeable pieces for my wardrobe at affordable prices.
This year I have gotten quite a few pieces from Walmart and I just had to share them with you because I know you will love them too!
They have really stepped up their game recently and I have been finding more and more items there not just for my home but for my closet.
Walmart's on trend fashion pieces make it easy and affordable to get the look of the season without breaking the bank.
So today I am sharing my favorite pieces so you can build your summer wardrobe!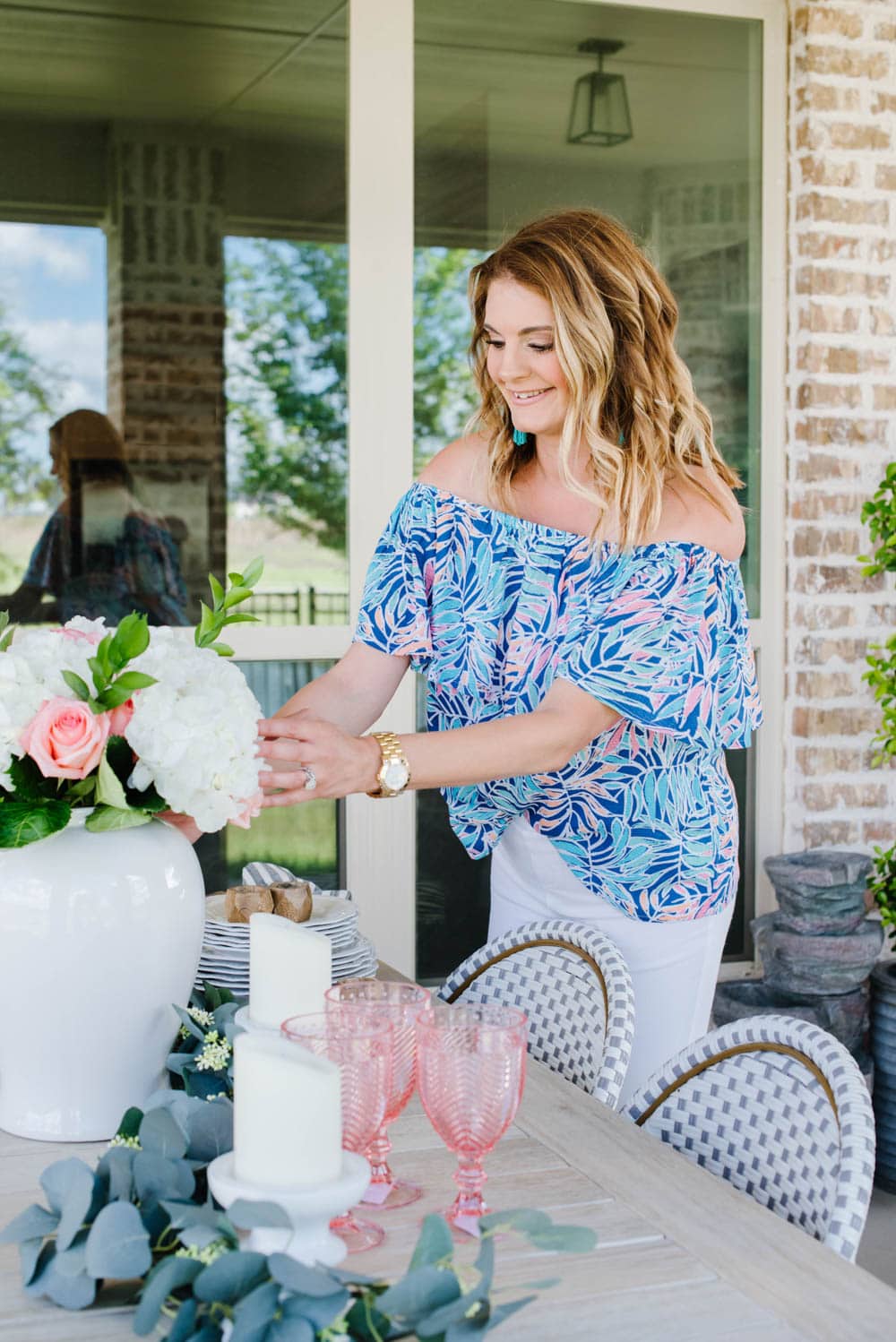 This post contains some affiliate links for your convenience. Click here to read my full disclosure policy.
For summer, I like to choose patterns and colors that are light, bright, fun and playful.
I do tend to like to interchange my pieces too so getting affordable finds that can coordinate is key.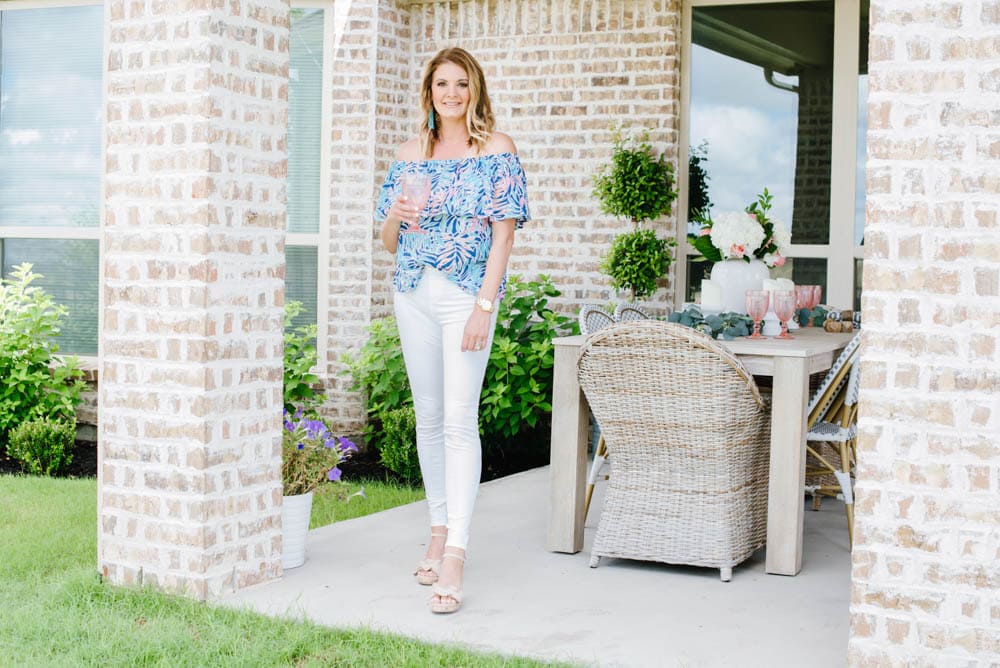 This off the shoulder top is just everything!
It is part of the Sofia Vergara collection and I am loving the pieces she has curated this season.
She has designed pieces for people who are curvy and filled out a little more (just like me!) and the fit is right on.
Oh, and let me point out the length is just long enough to give you some good coverage in the back where you need it. Amen to that!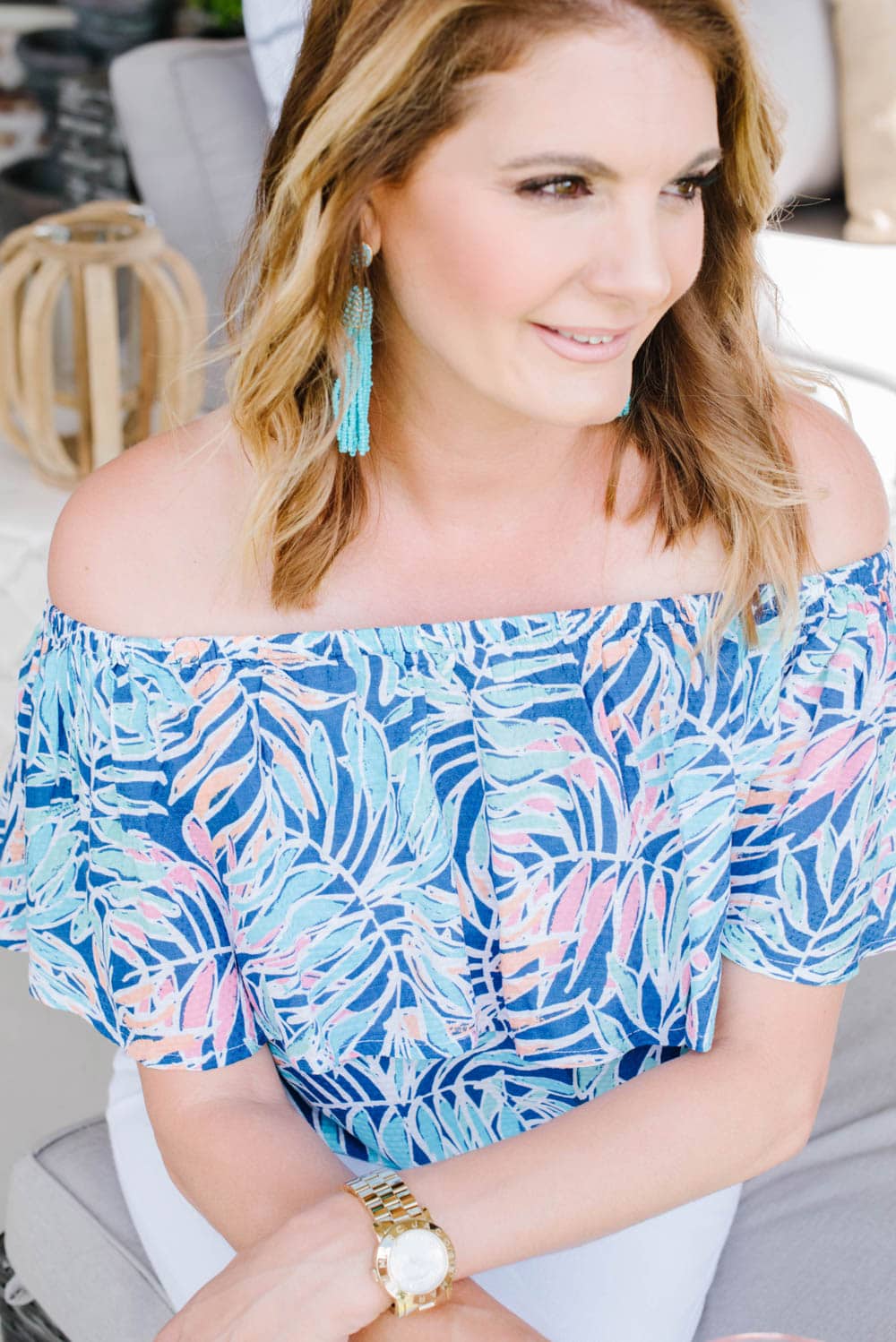 The colors in this top are vibrant and just perfect for summer.
I love the off the shoulder ruffle detail too.
The palm print is fun and flirty and I love it for summer entertaining on your back patio or if you are going on vacation and need a cute top that can transition from day to night.
I could totally see wearing this with jean shorts and sandals too.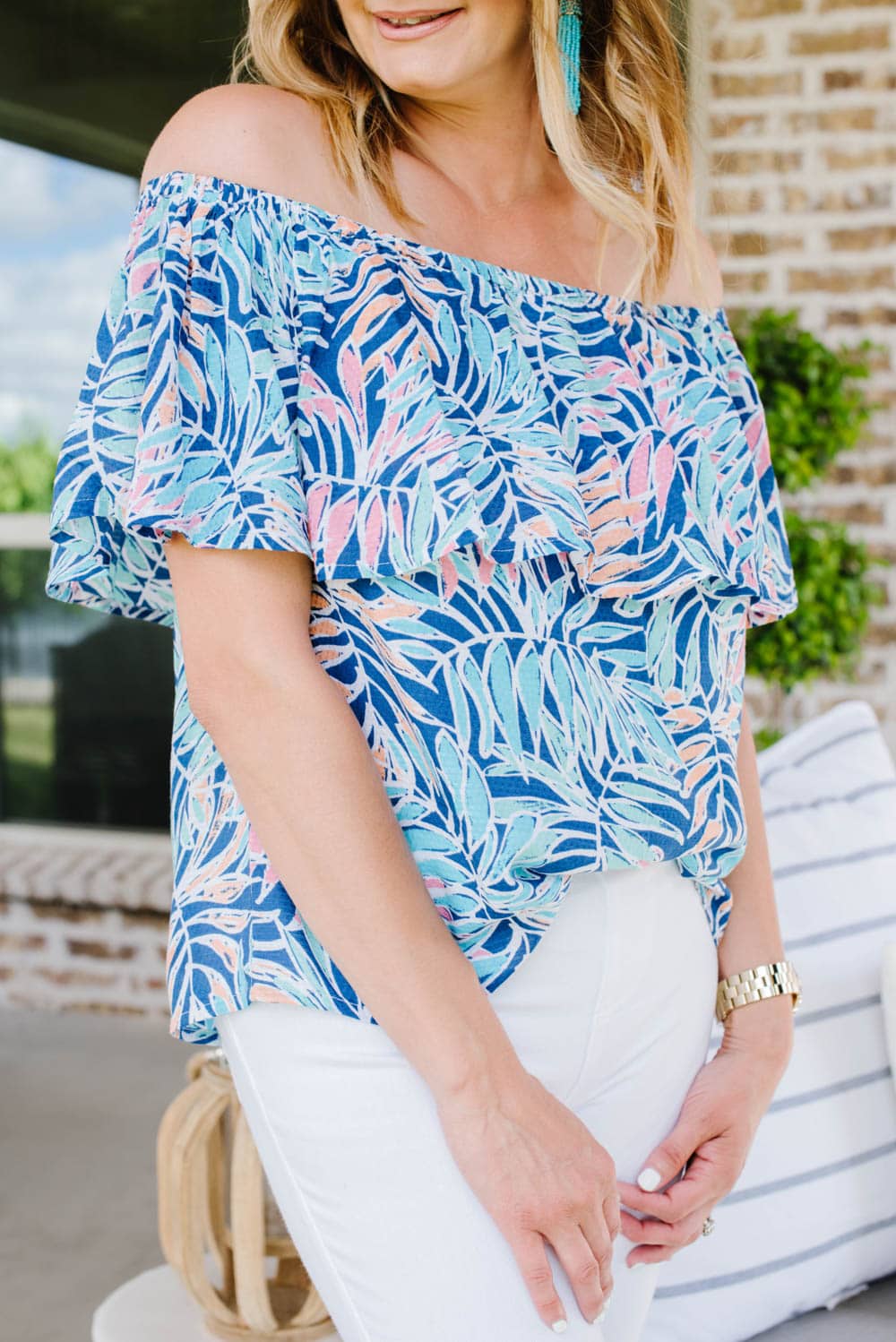 These pants are actually jeggings!
If you have never worn jeggings before then you are missing out my friends!
They seriously are the most comfortable pant ever and fit just like workout leggings.
I love that these have pockets in the front and back just like jeans do so it gives it a more dressed up look than just regular leggings.
They come in 8 colors and are only $13. Such a steal!!
I am going back for other colors too!
You can shop them HERE.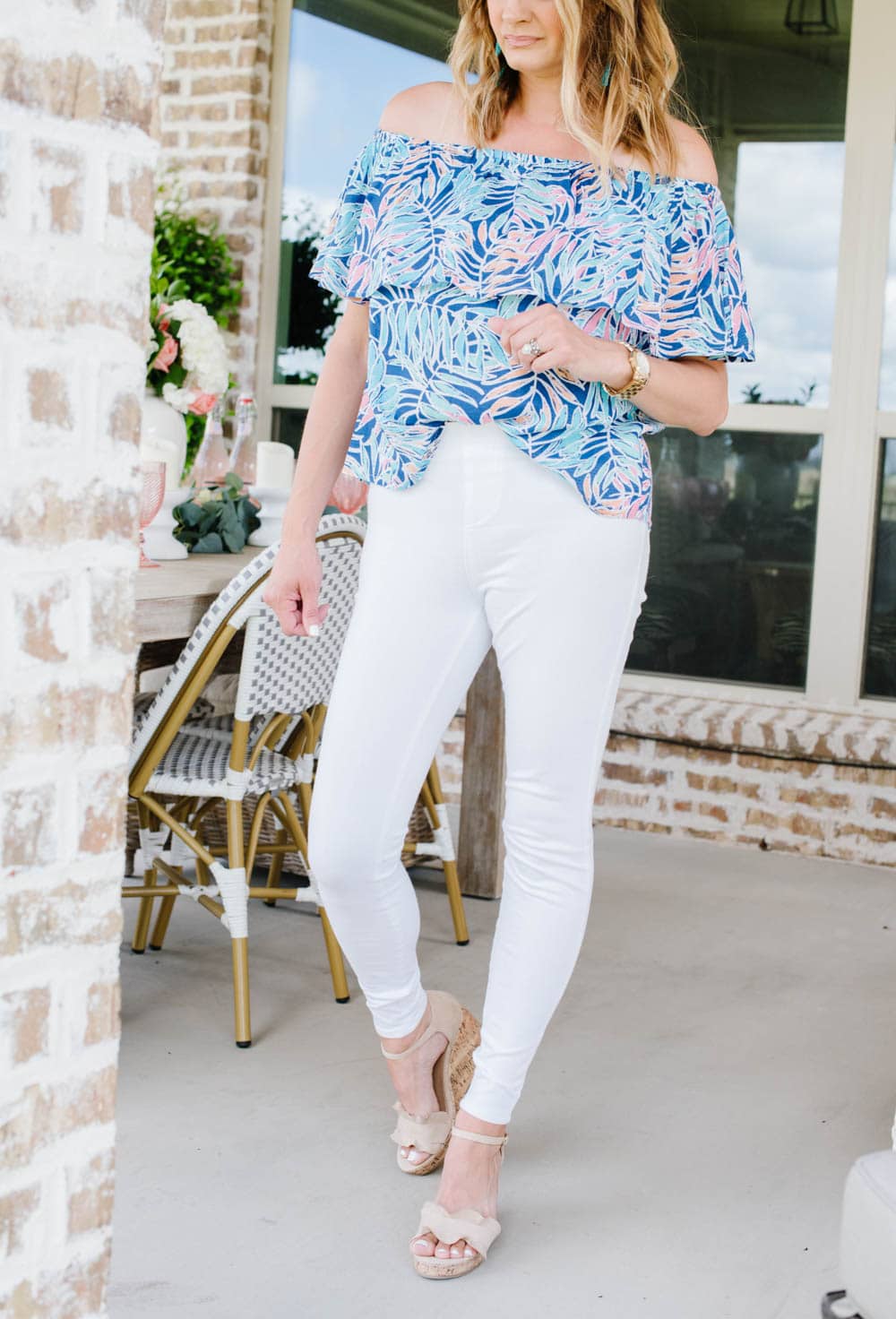 Okay, let's move onto accessories.
I am so impressed with the assortment of not only cute summer handbags (I am sharing my favorites below!) that Walmart has, but just look at these gorgeous tassels earrings I found!
This is one of my favorite styles of earrings right now and they are not too heavy at all.
They are so affordable at just $11.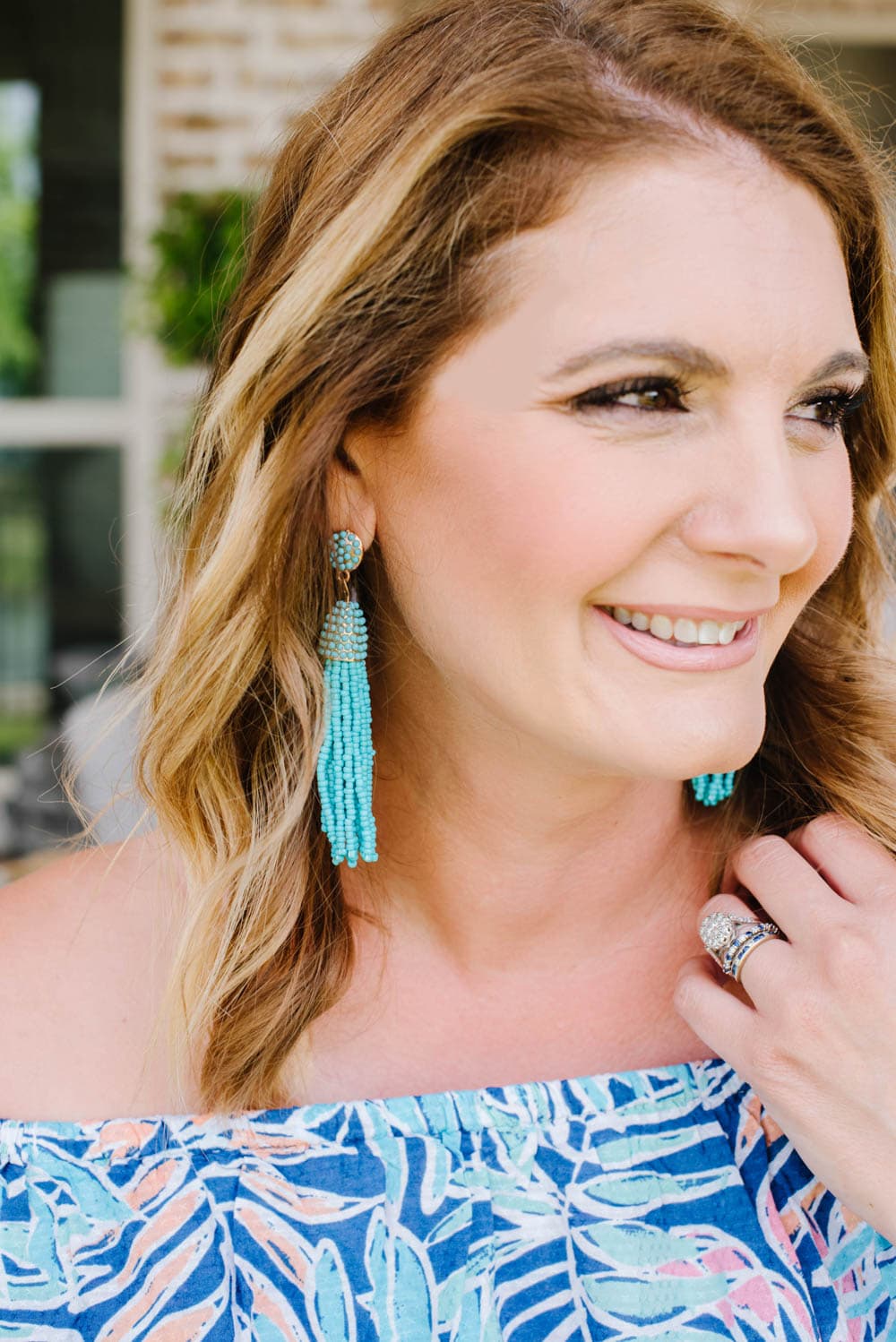 So this next one you need to run now and grab.
These platform wedge sandals for summer are to die for.
They have this super cute ruffle detail on the top and then the wedge is a cork base.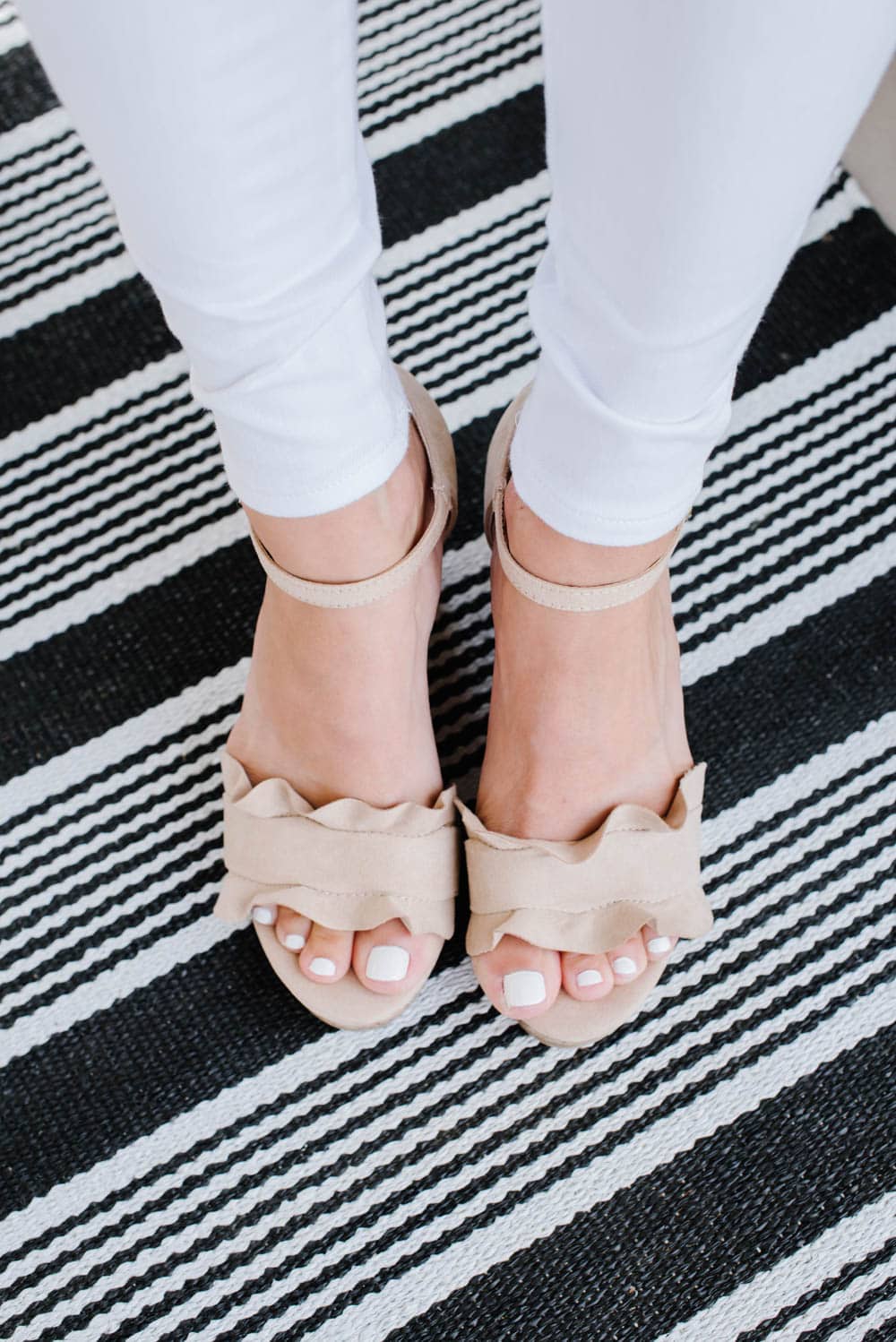 Not only are they so stinkin' cute but they are so incredibly comfortable.
You can shop my wedge sandals HERE.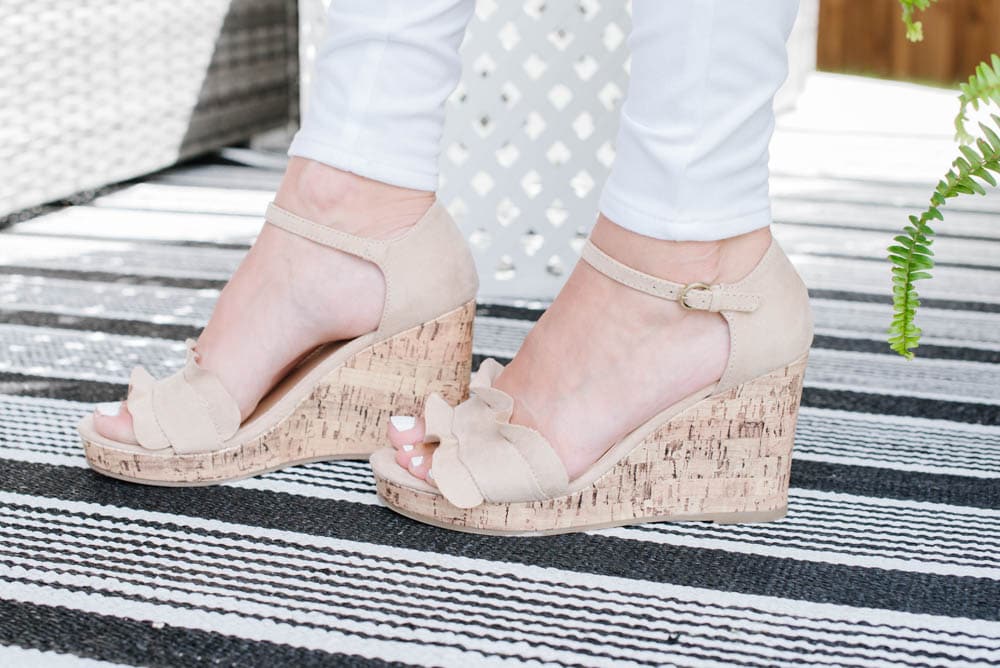 So are you convinced you need to run on over to Walmart and grab some summer fashion essentials ASAP?!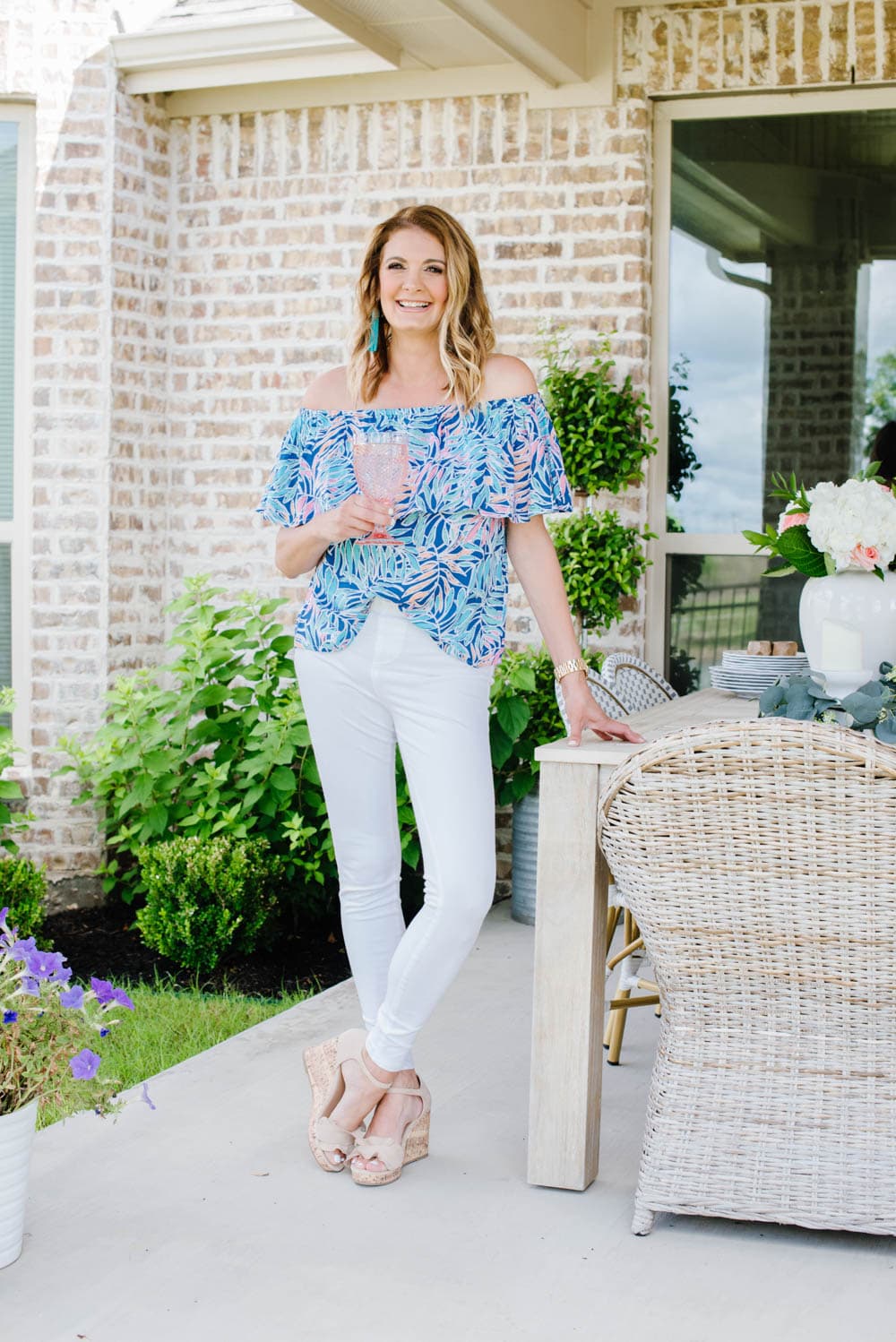 I've compiled more of my favorite items from Walmart to help you round out your summer wardrobe and making shopping a breeze!
Favorite Summer Dresses:

Favorite Summer Tops:

Favorite Summer Bottoms:

Here are a few of my staple summer sandals I snagged at Walmart the other day. Can you believe almost every single one of them is less than $15?!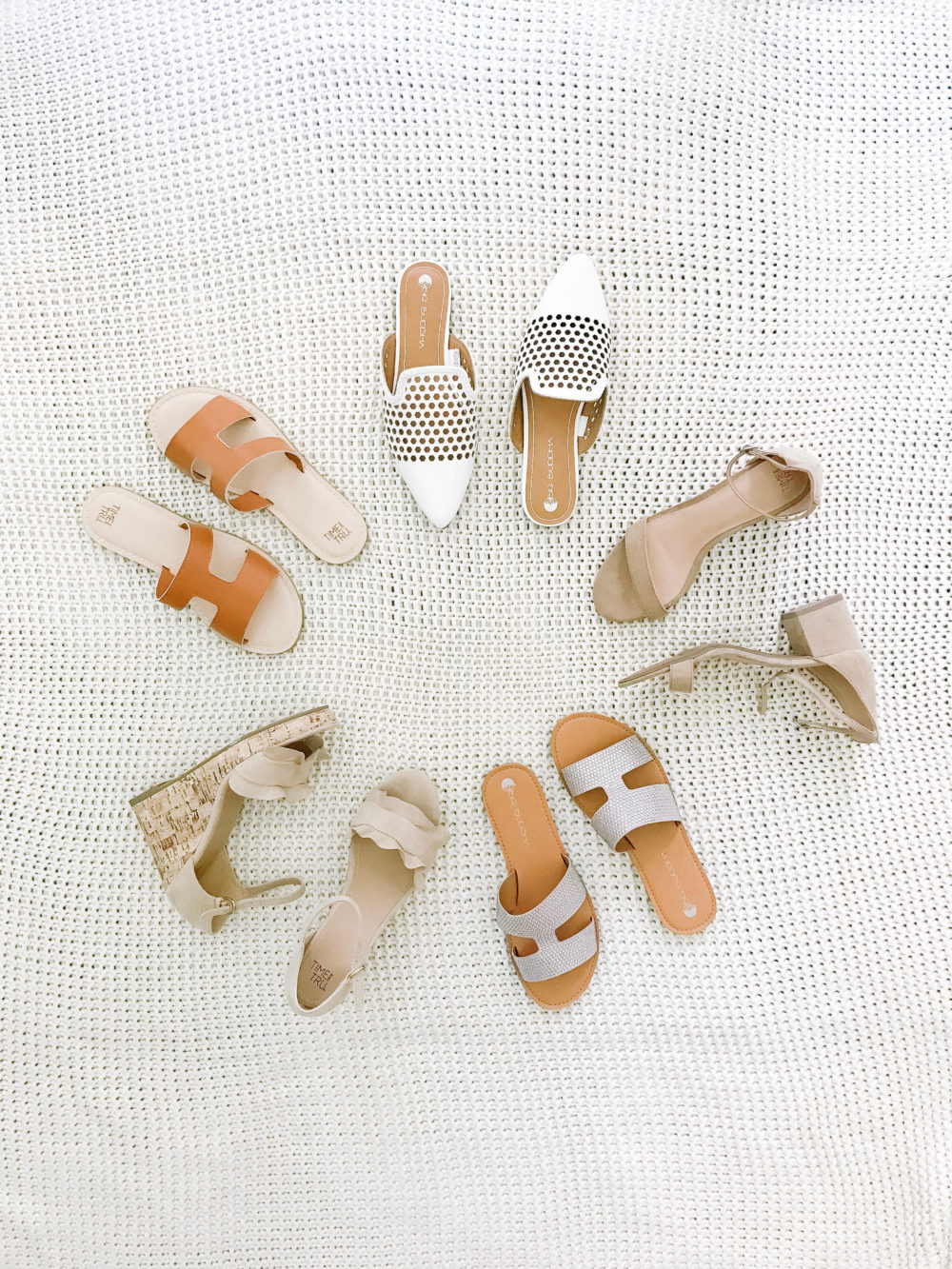 Favorite Summer Shoes & Accessories:

Don't miss out on all this summer goodness over at Walmart! They make it so easy to shop online with them with free shipping on orders over $35 and free returns in store.
You will have to let me know which ones you snag!
*Photography by Audrie Dollins
THIS IS A SPONSORED POST. A BLISSFUL NEST HAS RECEIVED PAYMENT, TRADE, AND/OR PRODUCTS FROM WALMART IN EXCHANGE FOR PROMOTING. HOWEVER, ALL OPINIONS STATED ARE OUR OWN.