Happy Friday friends! I am back with another edition of The Friday Five where I share five things that have caught my eye for the week, are in my shopping cart or I am using in some new designs.
You can check out past The Friday Five's HERE and get even more ideas!
This week I am sharing the most beautiful master bathroom update, a namesake sweater (wait until you see this!), one of the coolest new kitchen utensils under $10 and more.
I hope you love this week's picks!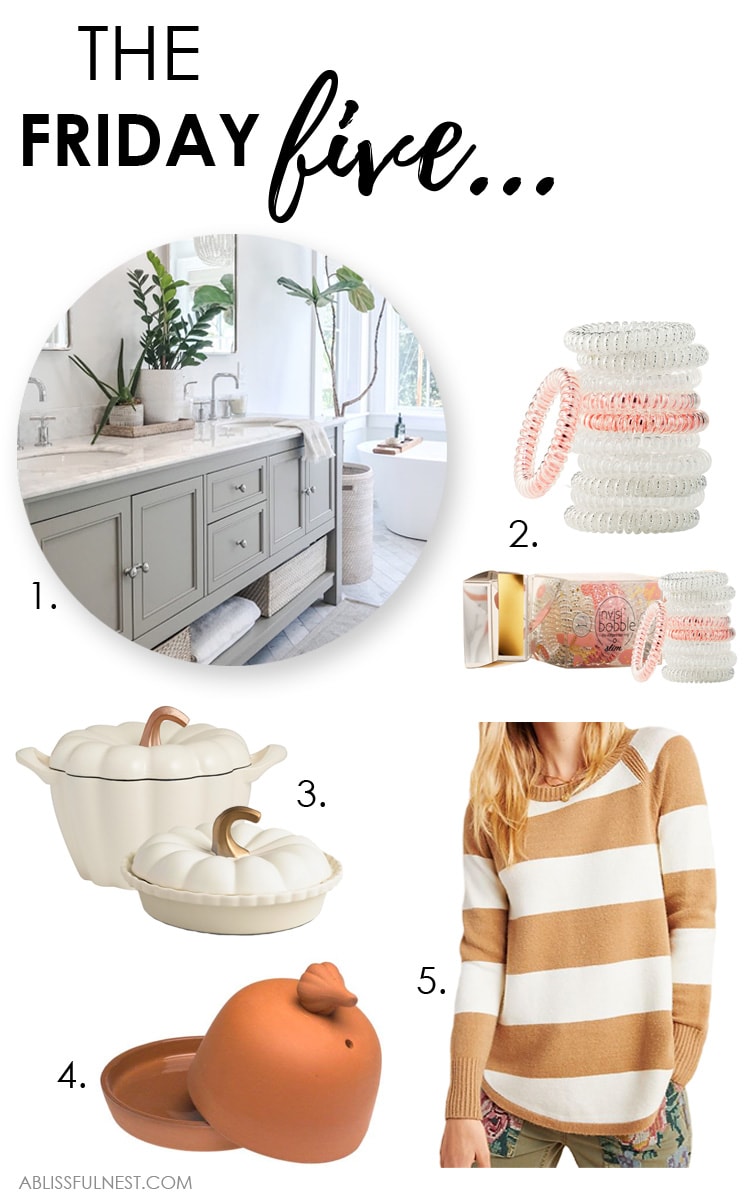 This post contains some affiliate links for your convenience. Click here to read my full disclosure policy.
1. Can you believe how simply stunning this master bathroom update is from Design Sixty Five? I love every single thing about it! I recently stumbled upon Marcie's site and am loving all of her posts and updates to her 1920's home. It is so bright, airy and has subtle patterns that all flow so beautifully. You have to check out her full post and catch the chandelier she used, it is incredible!
I love the stand-alone tub, hints of greenery and the color she used on the cabinetry might be one of my favorites to date. You can see the full master bathroom reveal in her post here.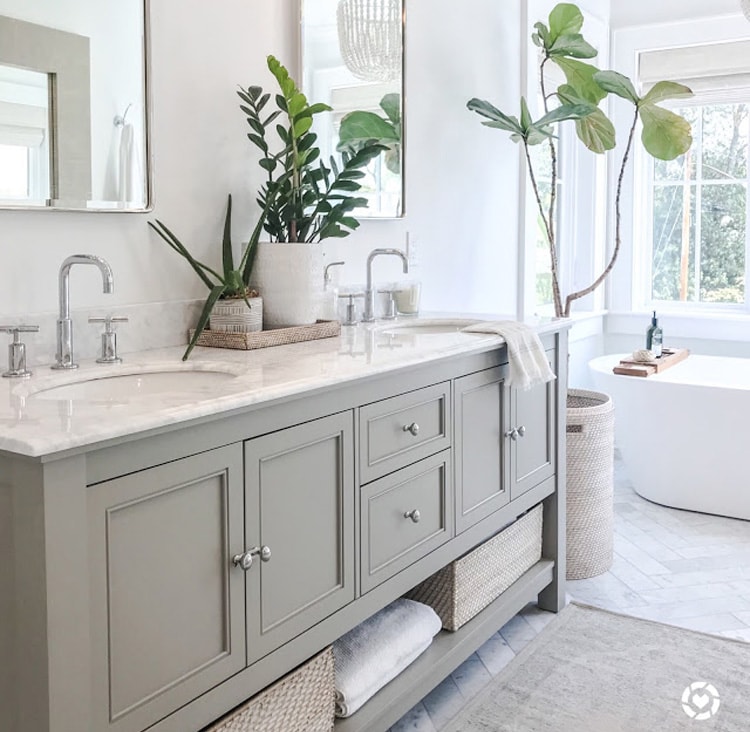 2. If you are on the hunt for the best way to keep your hair out of your face or style it up, these Invisibobble hair ties are THE best. They work wonders, you guys! I have always been skeptical of things like this but I love these. They hold your hair up so well, don't stretch out and aren't an eyesore when you keep one on your wrist. They'd make a really great holiday gift/stocking stuffer and they are great for every hair type. Shop these cute Invisibobbles here.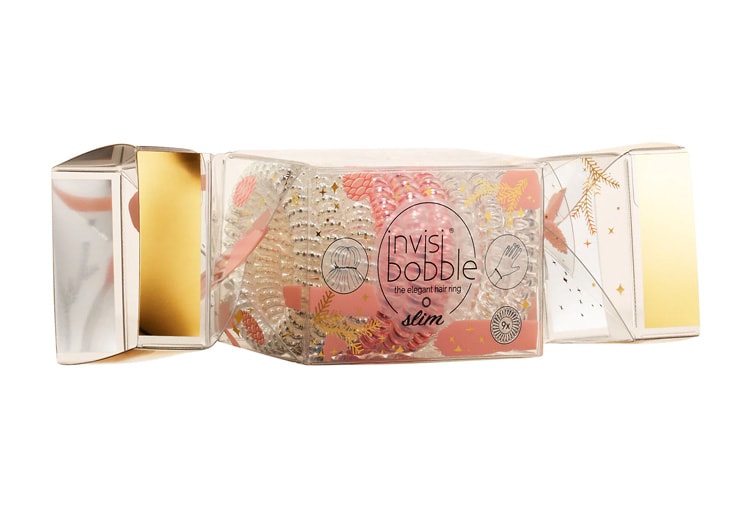 3. Okay, I had to include both this white enameled dutch oven and the matching pie dish because they are just too cute! They'd both make really great hostess gifts for a fall party or Friends/Thanksgiving too. They're both very affordable and I love what a fun touch they bring to your kitchen. Keep these beauties on display if you buy them, they'll make for a great conversation piece in your kitchen this season!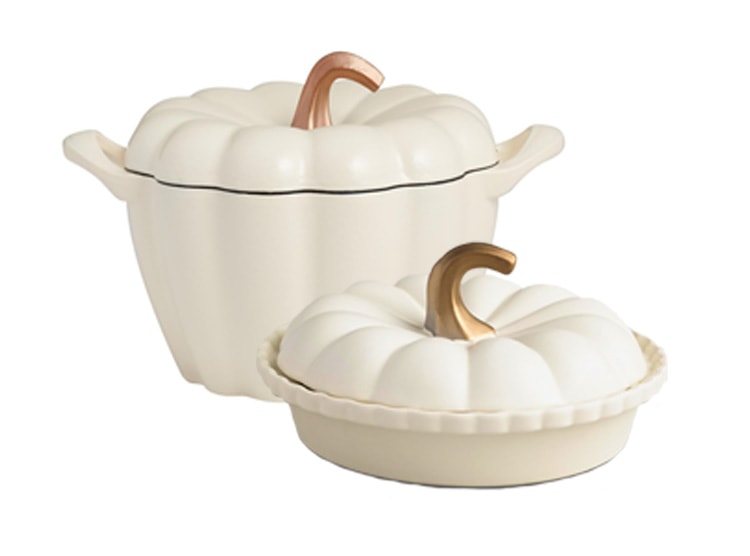 WHITE ENAMELED PUMPKIN DUTCH OVEN & PIE DISH
4. If you follow me on Instagram, you likely saw me talk about this garlic baker in my stories earlier this week. It is $8 and the BEST way to season, bake and serve fresh garlic! It's SO yummy and soooo good for you. We love it! Some of the many health benefits that come along with eating garlic include boosting your immune system, combating colds, reducing blood pressure, improving your cholesterol/lowering risk for heart disease, improving your bone health, detoxing your body and it works as a natural anti-inflammatory. It's a no-brainer! Shop this garlic baker here and start eating more garlic!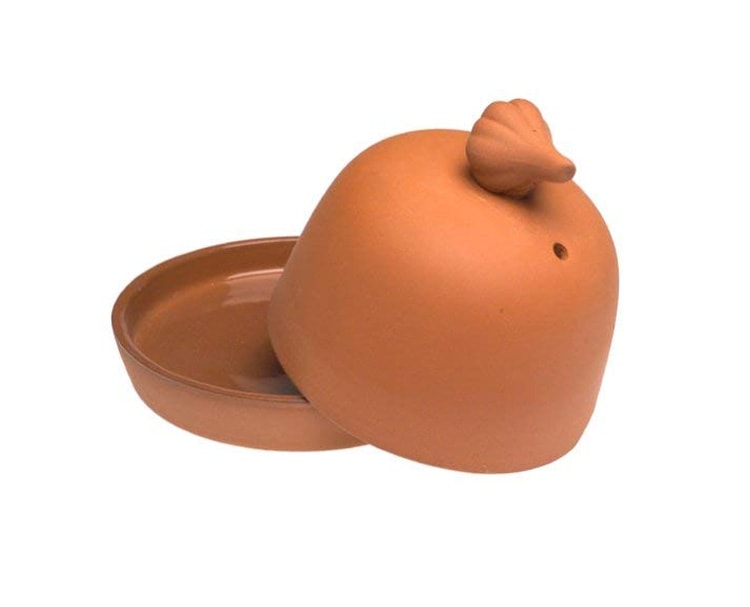 5. I have been sharing a lot of sweaters lately, but I can't stop shopping all of the cute ones out there this season! And this one especially caught my eye, because it is called the Rebekah Sweater. Isn't that so cool?! I feel like I'm a bit obligated to buy it since it shares my name! Haha. I love that it's a tunic length and it comes in five other colors too, some have a really pretty color block detail as well. It looks super soft, flattering and like it'd be perfect to wear with jeans or leggings! You can shop this pretty sweater here.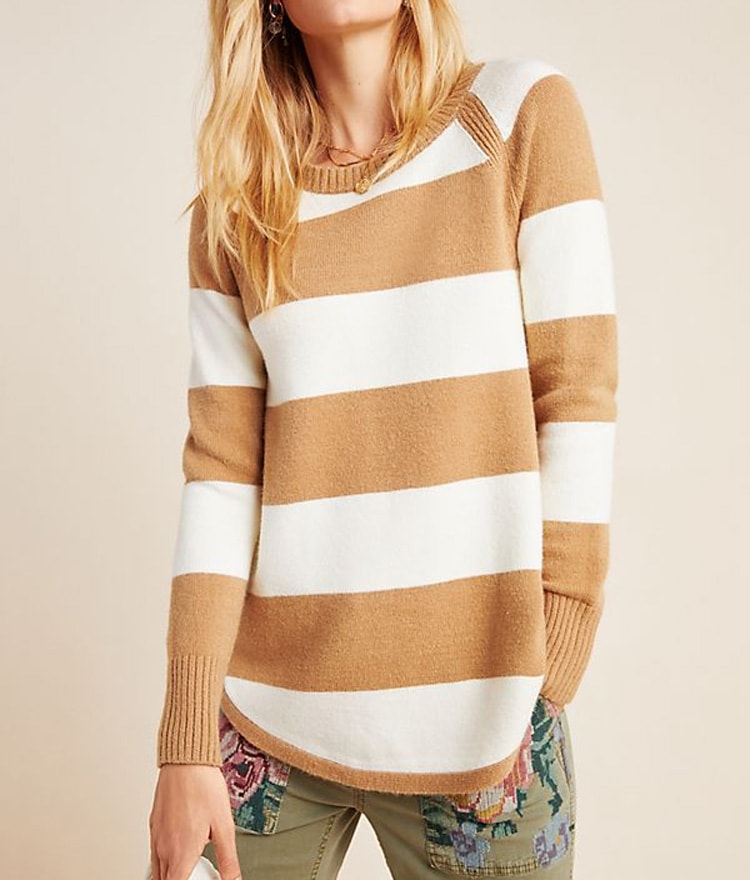 I hope you loved this week's picks and have a great Friday!