The Hottest Interior Color Trends
This post may contain affiliate links. Please read our disclosure policy.
Here are the hottest interior color trends, as well as some fun ideas for how to use these trending paint colors to update your own home.
I don't know about you, but my home generally looks the same day in and day out (minus the clutter that seems to appear and disappear at whim).
Every now and then, it just seems to need an update in order for me to fulfill my creative side.
One of the easiest, quickest, and most affordable ways to update your home is to give it a nice, fresh coat of paint.
No matter what room you are in, adding a new color to your walls or furniture is the perfect commitment-free way to make a noticeable change.
Since paint is completely reversible, it's also one of the best ways to incorporate some of the latest interior design trends into your home every now and then.
If it's time for you to make a much-needed change, look no further than these top paint colors!
Top Interior Color Trends
Overall in 2022, we're going to be seeing a lot of moodier colors: blues, greens, whites, and blacks, with a few pops of brighter, bold hues.
Whether you're looking for something bold, something slightly edgy, or something more subtle and feminine, there's a color out there for you!
Here are the hottest interior color trends, as well as some ideas for how to use these trending paint colors in your own home.
Classic Blue
The color of the year pick by Pantone Color Institute is always a highly anticipated announcement, and I'm usually ready to give a big eye roll when I hear it.
This year, however, their color experts searched for a shade that would bring a sense of calm to our fast-paced, technology-filled world.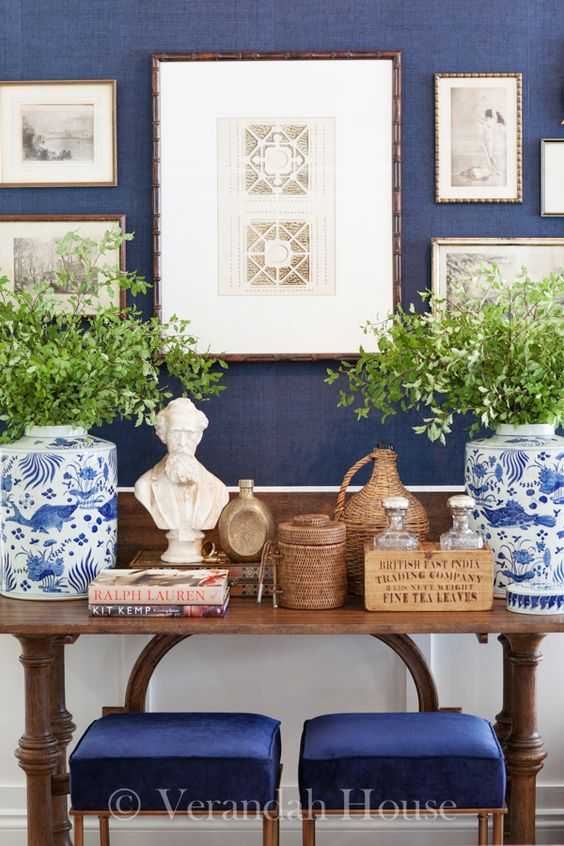 Let's welcome this rich, timeless hue called Classic Blue. The Pantone color of the year is intended to reflect a peaceful feeling that's reminiscent of the sky at dusk.
You'll likely see Classic Blue popping up nearly everywhere. Thankfully, I don't totally hate this one! Eye roll retracted.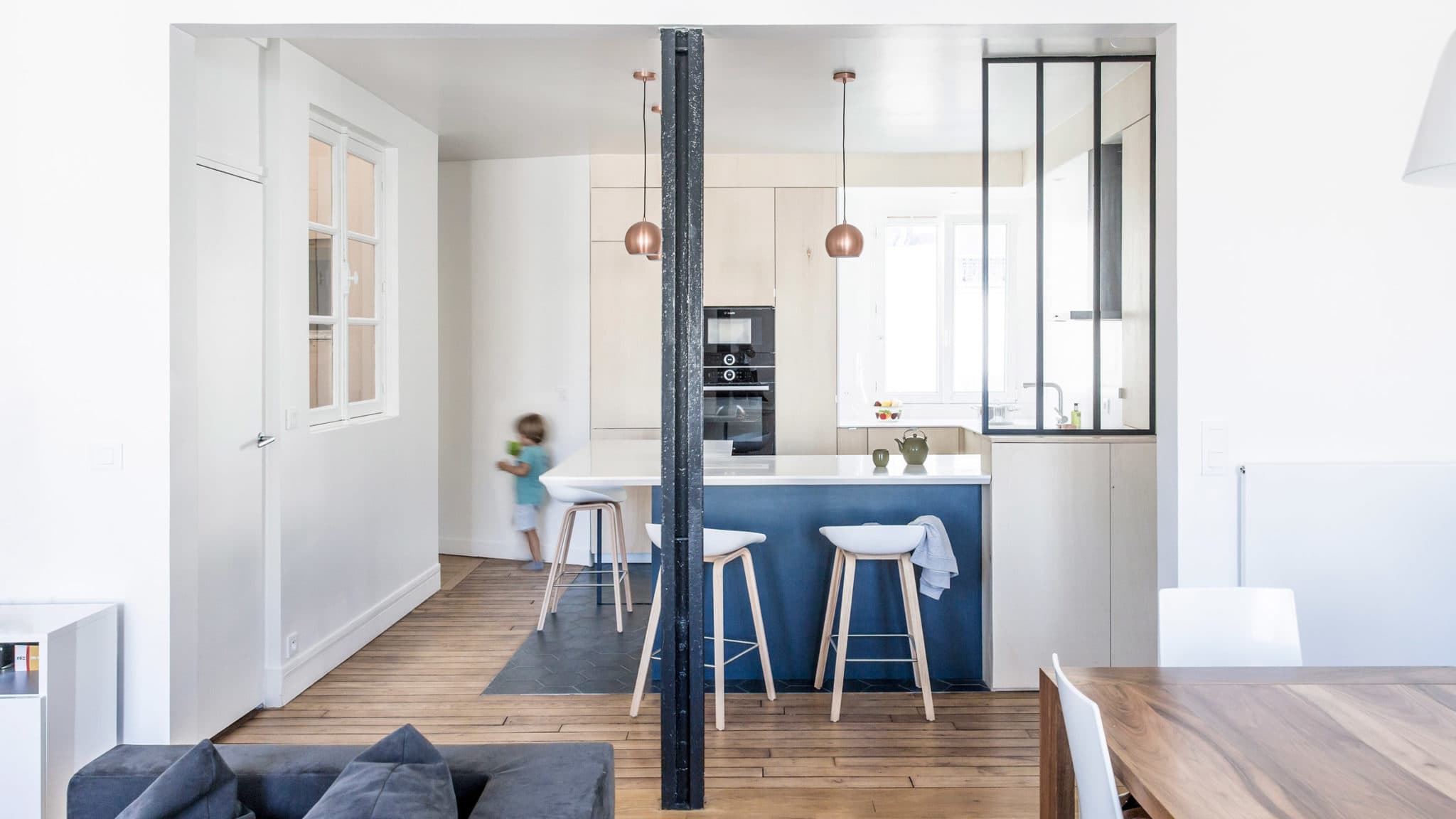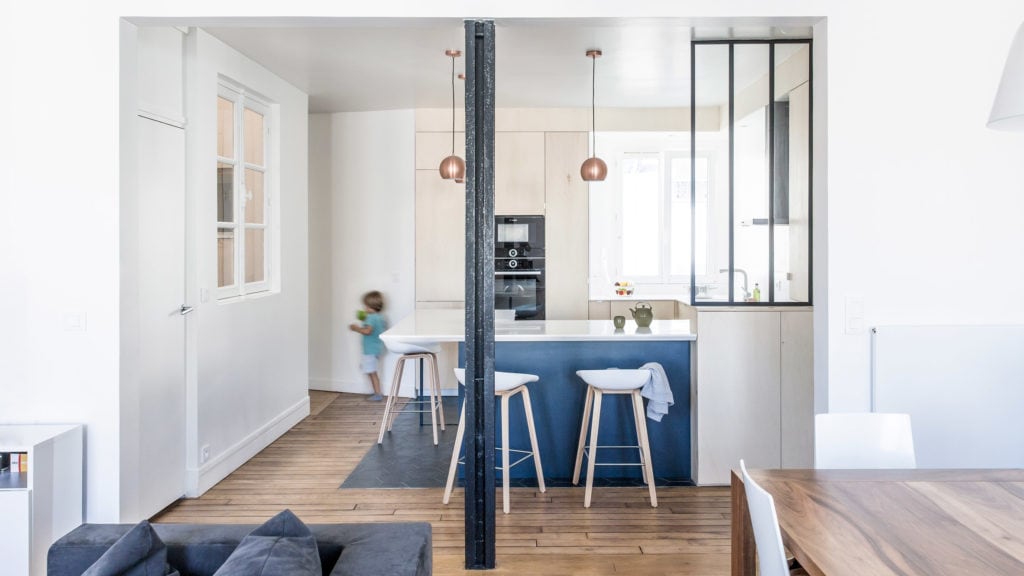 Blacks and Greys
Get ready to see a lot of black and dark greys – not only in paint but also in home decor.
While whites, lighter greys, and beige have long-since considered neutrals, it's time to start thinking of black and dark moody greys, such as charcoal and off-black, as neutral tones as well.
We may find black kitchen cabinets and islands becoming more common in kitchen cabinet color trends.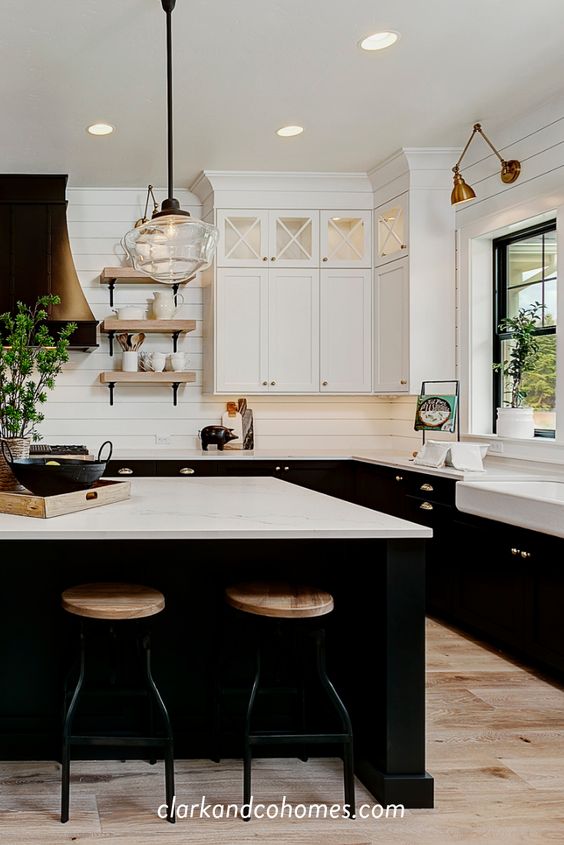 While this trend began last year, we are likely to also see more complex blacks with undertones of green, blue, violet, and even brown make an appearance.
White
Just like black and dark greys are making a splash in 2020, white is showing up in a big, new way. One of the biggest paint color trends is white on white on white.
While that may sound boring, it's not the sterile white look you are thinking of!
We'll see a more subtle and layered look consisting of various shades of white. This look will allow your pops of color to really stand out against the neutral backdrop!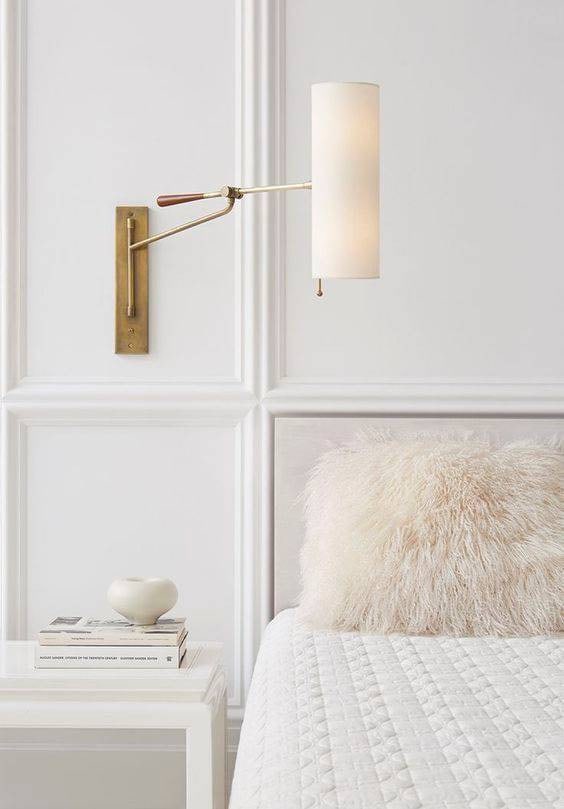 Pastels
Pastels are still very popular, but now, there is a gravitation towards pastels with added warmth and earthy undertones, such as blush and Benjamin Moore's First Light.
These colors feel modern and bring an elegant feel to a room or piece of furniture.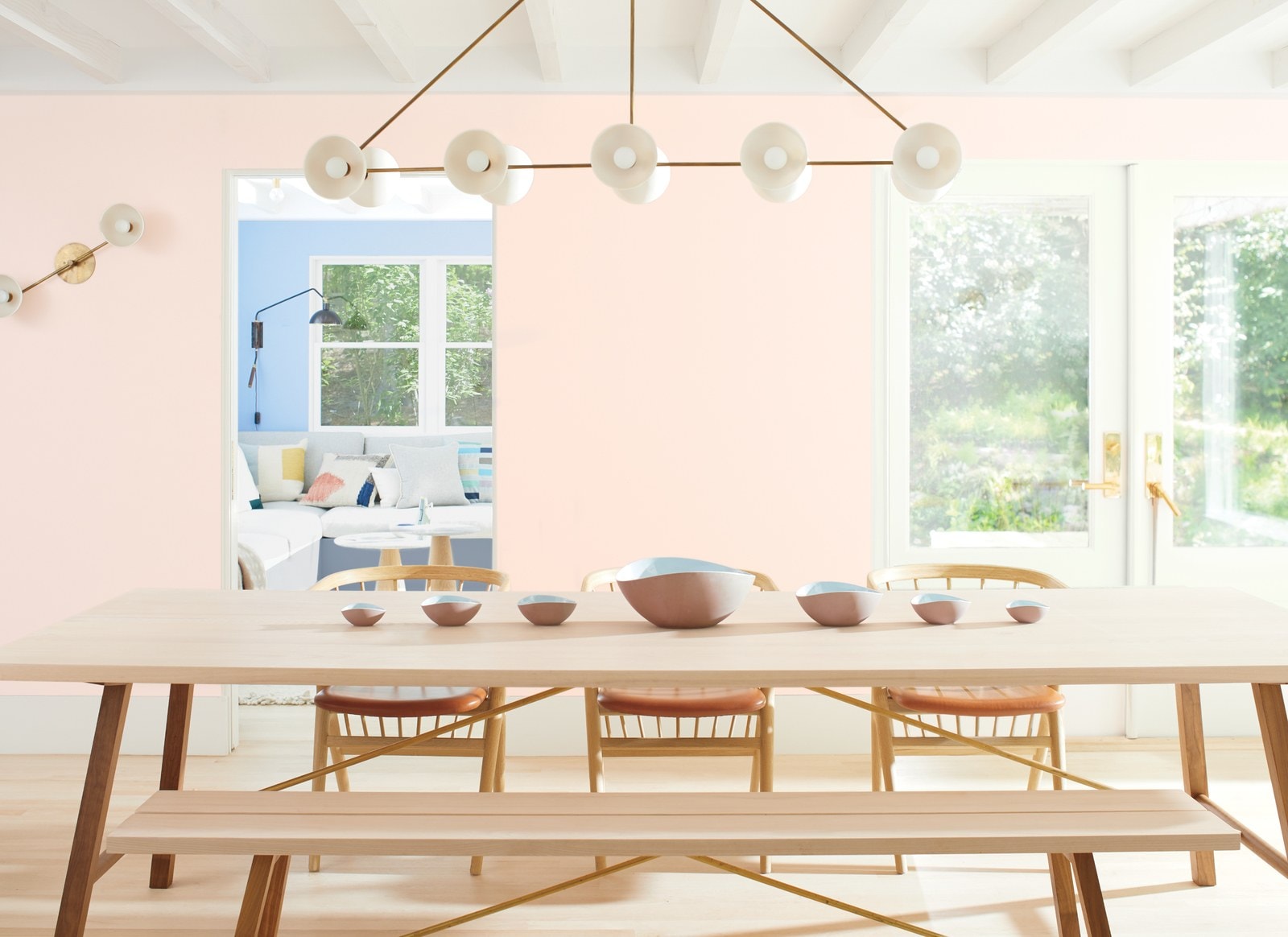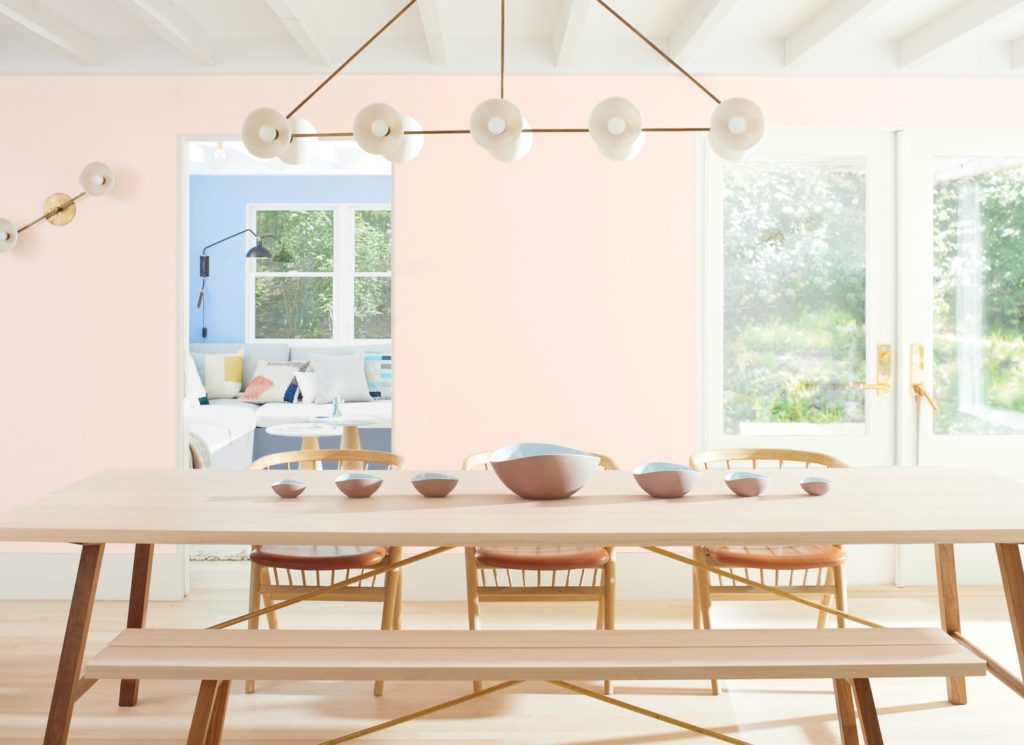 Naval
Sherwin-Williams chose Naval as the company's color of the year due to its relaxing nature.
This bold navy blue color blends into the rich, inspiring color needed to fill our desire for relaxation.
Paint some of your bedroom walls with Naval and pair it with crisp white trim work for a relaxing retreat, or make a splash in a contemporary kitchen with Naval cabinetry.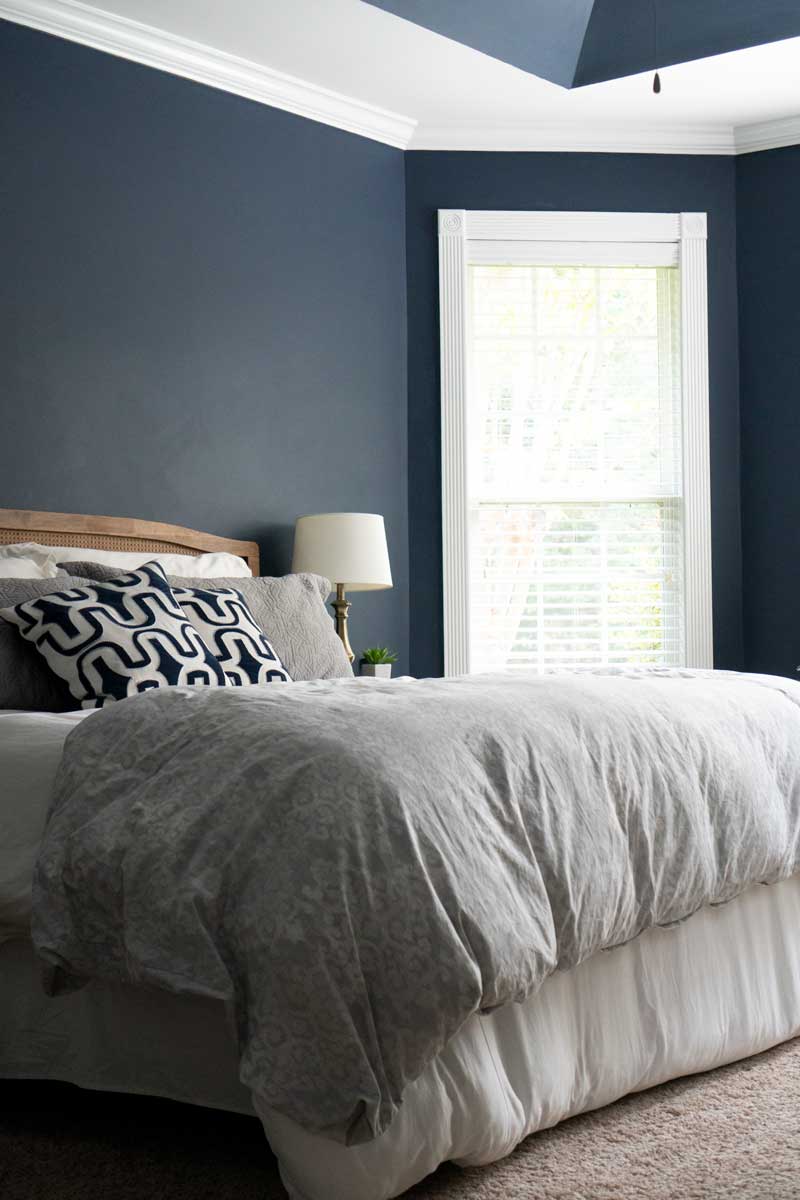 Greens
The trending green this year is Back To Nature by Behr!
"As we look ahead to a new decade, Back To Nature encourages us to reengage with the natural world, which we know can have a real, positive impact on our wellbeing," said Erika Woelfel, vice president of color and creative services at Behr, in a press release.
Pair the muted green with other hues found in nature, like browns, beiges, and blues, for a perfect calming environment.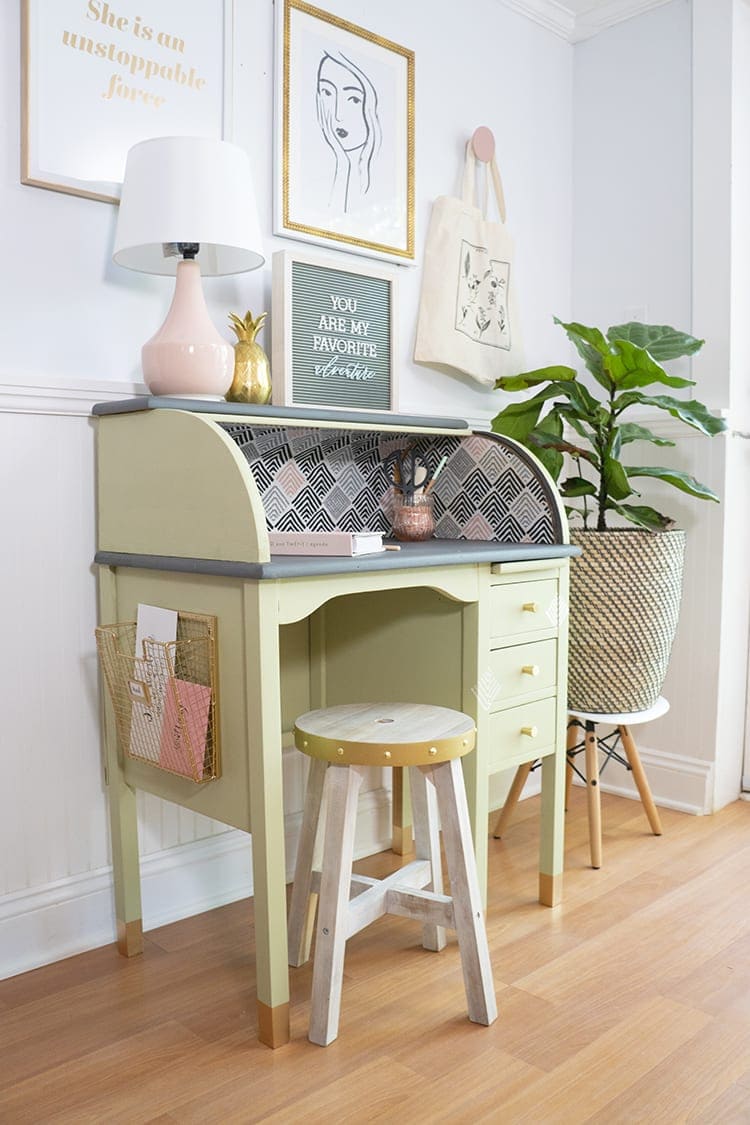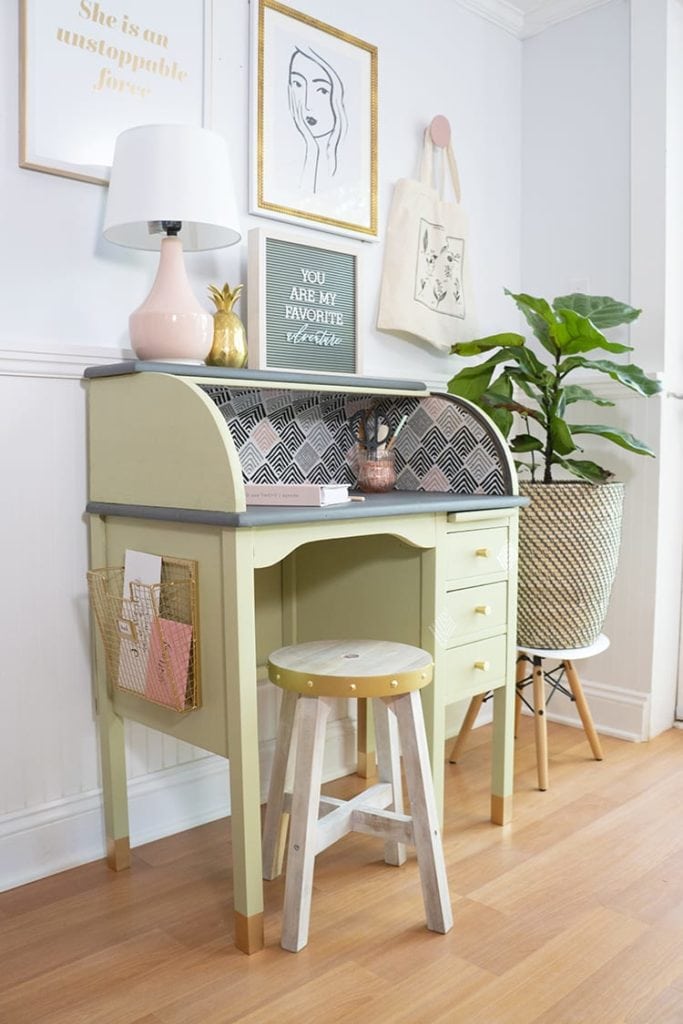 Mint is also making a come back with Dunn-Edwards® 2020 Color of the Year, Minty Fresh.
Minty Fresh, an invigorating, sweet, cool, and aromatic hue, creates both a grounded and optimistic sense of creativity and tranquility.
Perhaps Minty Fresh is one of the new best bathroom colors?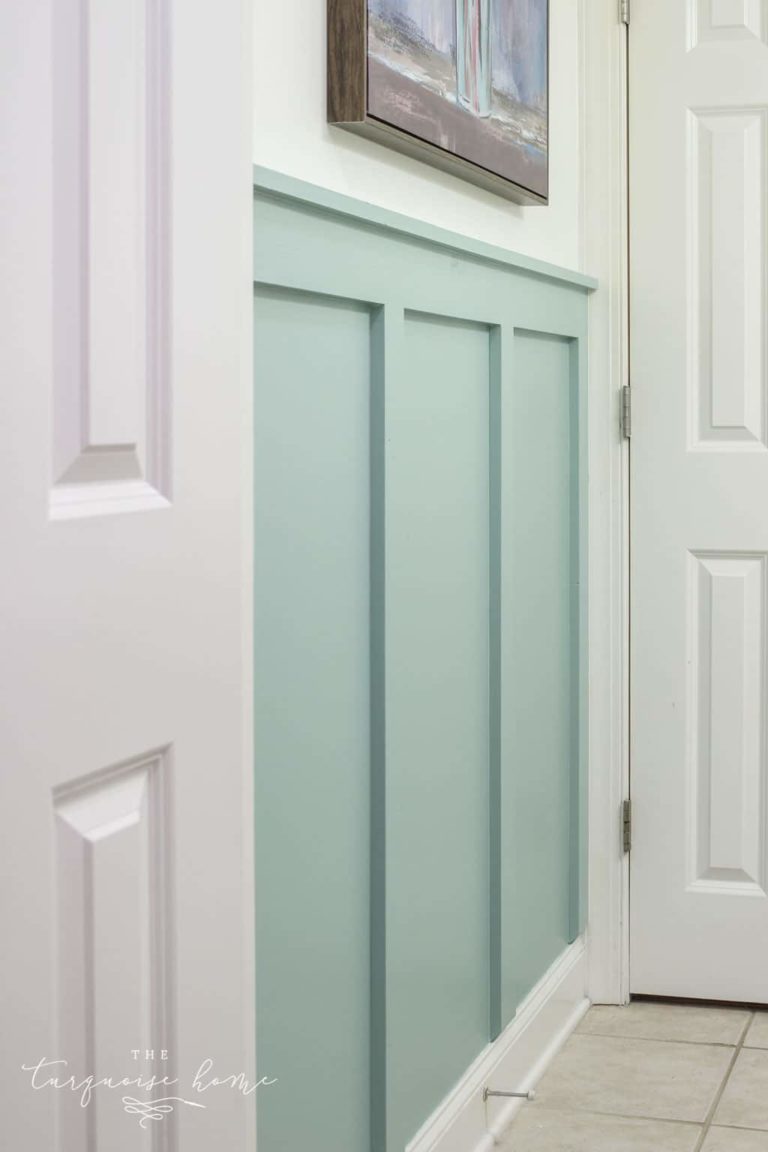 6 Ways to Decorate With These Interior Color Trends
Now that you have a visual idea of what the trending paint colors are, here are several ways to make them stand out in your home.
1. Paint Your Doors
Painting your doors and trim is a great alternative to painting your walls with a color that you may tire of quickly.
Painted doors are a fun way to incorporate color while adding a unique accent in any home that will double to hide everyday stains and wear and tear.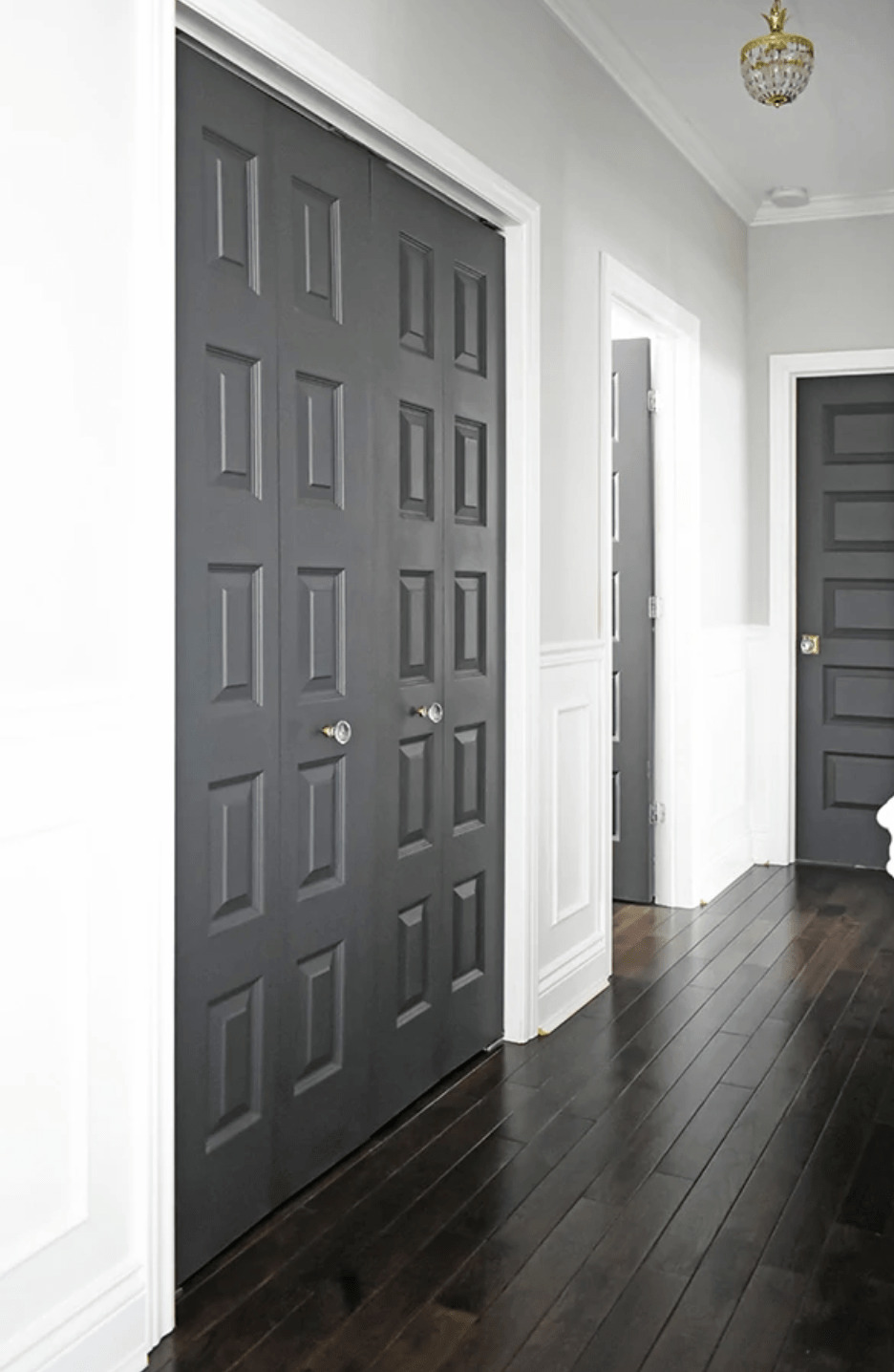 2. Create An Accent Wall
Add depth and a sense of drama with an accent wall that you can easily paint as seasons and trends pass for a quick room refresh.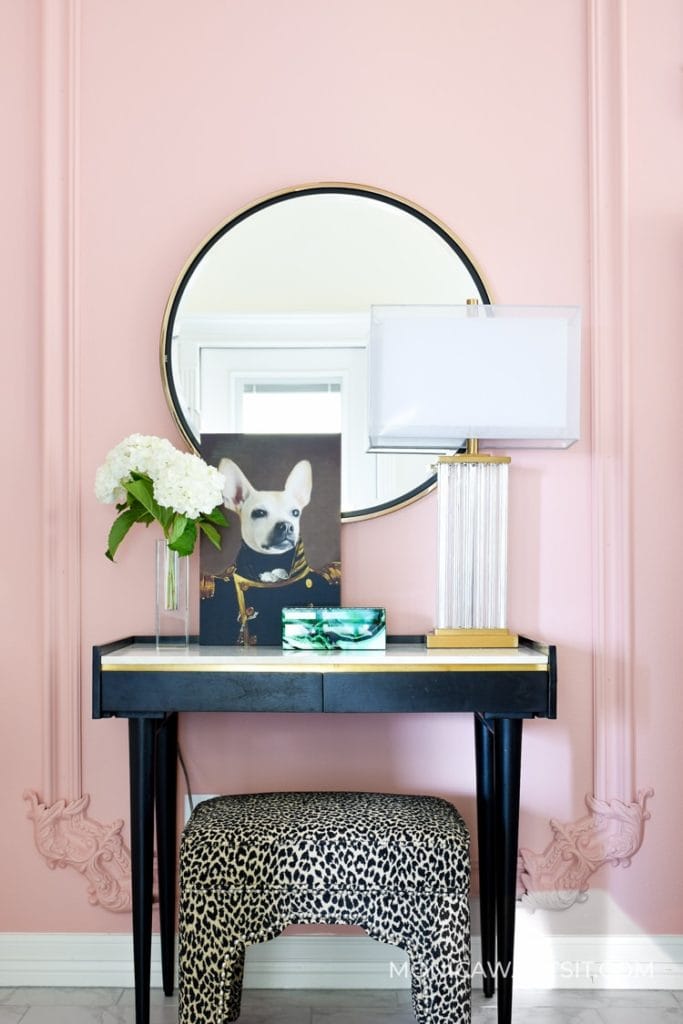 3. Make Paint Color Sections
By creating sectioned-off contrasts on the upper or lower half of your walls, you'll also create an interesting visual effect to your space.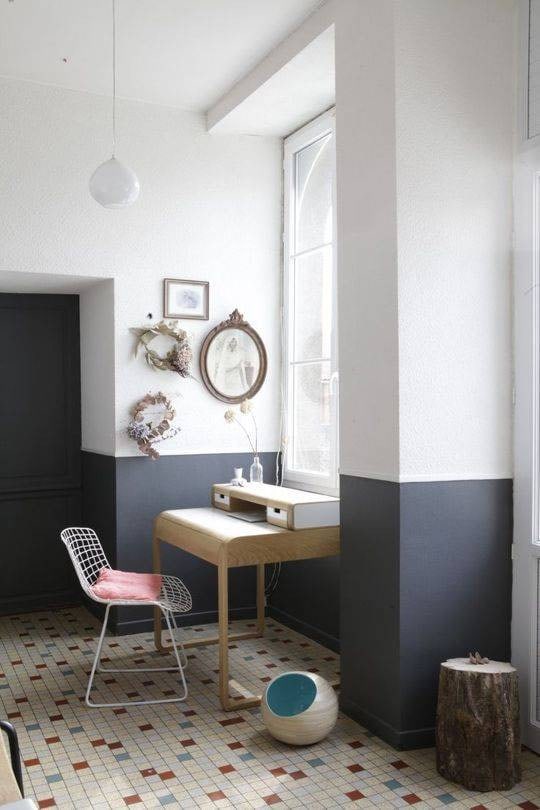 4. Use on a Piece of Furniture
Whether you're using one of these colors on a chair or painting a dresser, mirror, or nightstand so that they pop, the trending interior paint colors will make a (great) visual statement.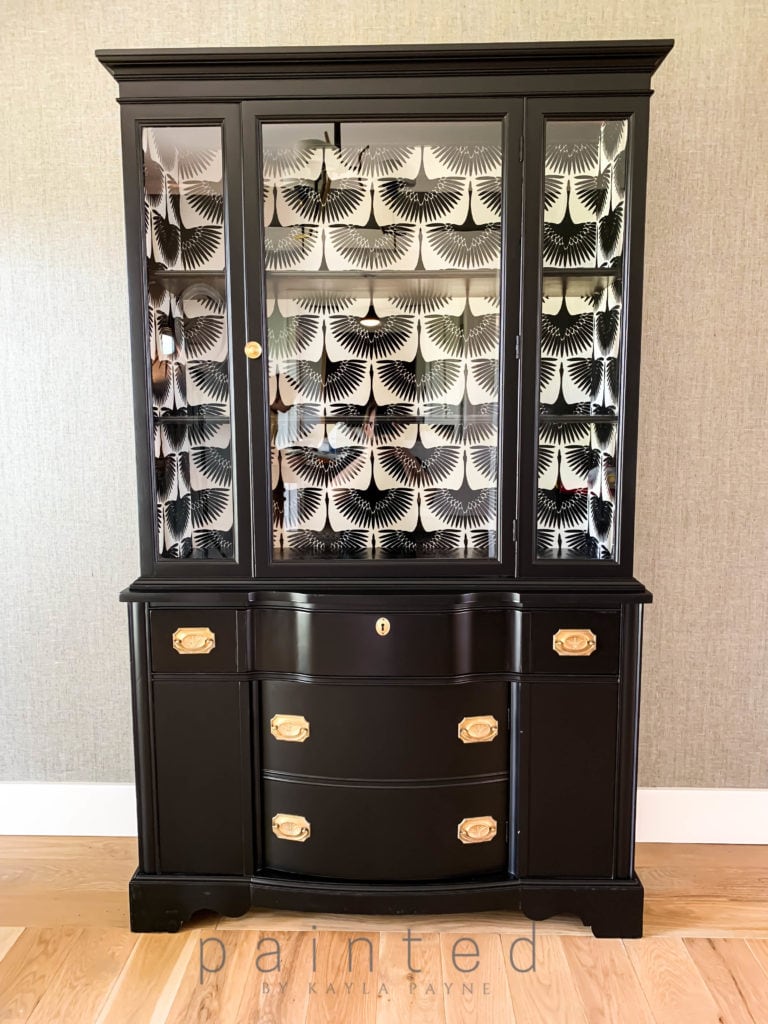 5. Use in Accessories
If you are not ready to commit to any of these colors on a large scale, then I suggest using one or two in some accessories for your home.
It is a little less prominent and very easy to blend in with your already existing decor.
Some simple examples of this would be artwork, candles, baskets, dishware, pillows, and throw blankets.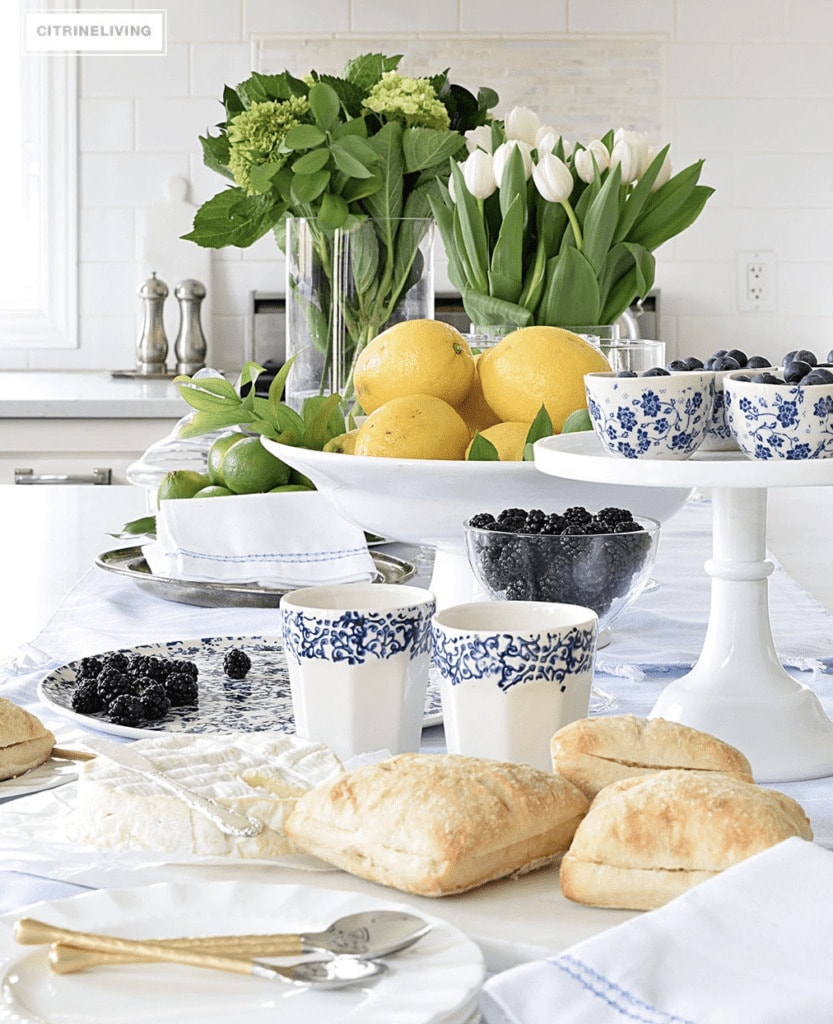 Now that you've seen all the latest interior color trends and ways to incorporate these fun colors in your own home, I hope you have a blast updating your home in ways that make you love it again.
Remember, using these paint trends isn't a forever commitment, so have fun experimenting and give a few ideas a try!
Need to bookmark this for later?
Pin Our Image: