This post is sponsored by Vistaprint. 
Many of you know all about my online business with A Blissful Nest and over the last 6 months I've begun sharing more and more details about the other side of ABN. Long before A Blissful Nest, I was a senior designer in a high end residential design firm in Los Angeles. I craved a more flexible schedule and wanted a personal creative outlet, hence where ABN started. Through the last 9 years, I realized that designing for clients is in my blood. I love people and the creative process. So slowly over the last few years I started taking design clients on again. With that came the need to have imagery for my new clients of my work and what ABN is all about. Marketing material is so important no matter what kind of business you have. I am a super visual person too. I love something you can touch and feel.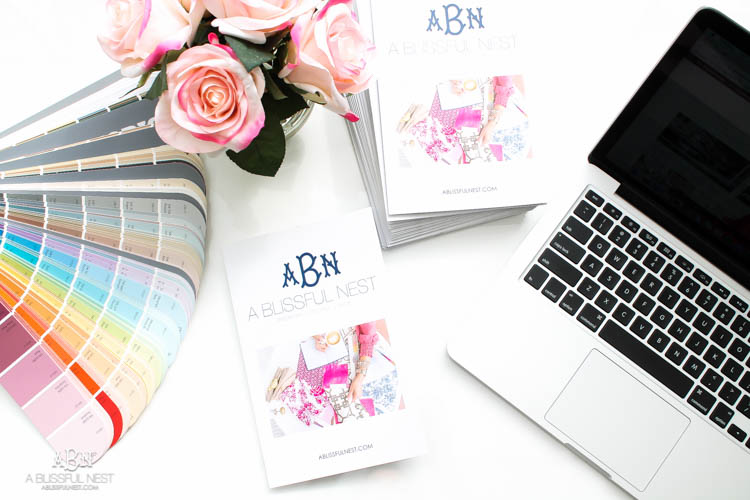 So today I want to share with you my latest marketing material for my business and how I think you could use something similar for yourself.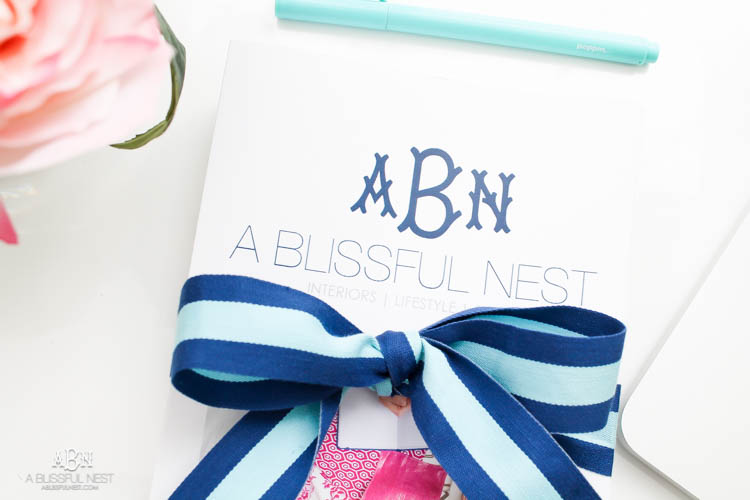 I love a good heavy stock business card but when you have something more substantial to hand someone, I think it is a bit more meaningful. I fell in love with the brochure options Vistaprint has to offer and I think you can see why. They have a lot of paper stock options and I went with the premium matte cover. It is not glossy and has a nice heavy weight to it.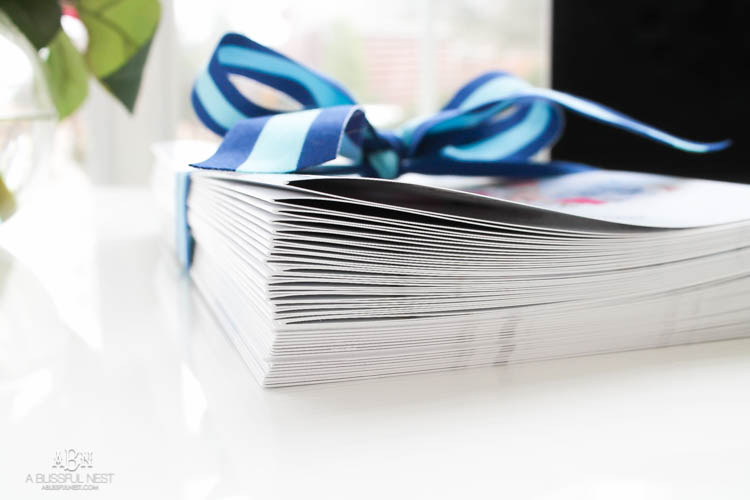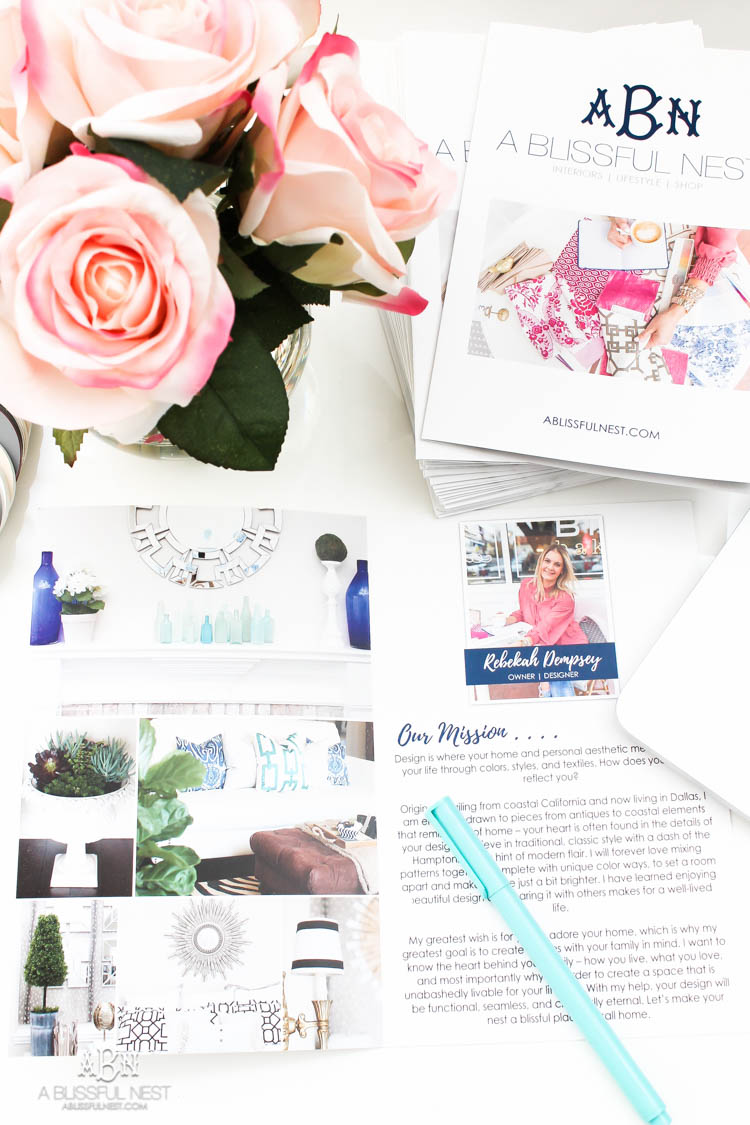 I personalized my own brochures with images from my design business and a thoughtful note on our mission and my design background. I like that I can hand this to potential clients and they can read it later and feel like they know me.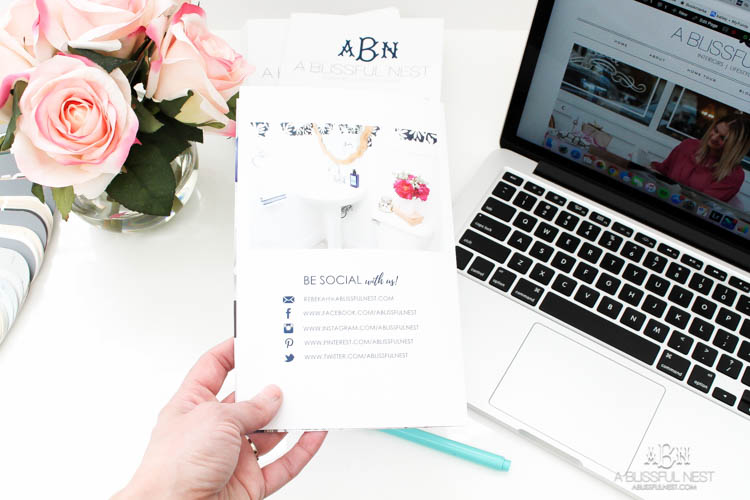 I branded the brochure with our social media handles and shared our latest big renovation on the back.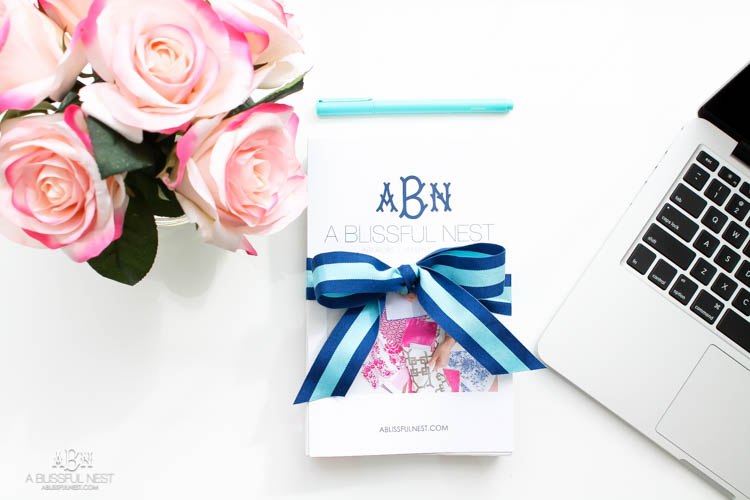 I can't tell you enough about the amazing feedback I get from clients when I hand them one of these gorgeous brochures! They have a happy surprised look and I can tell they don't usually get these kinds of things given to them from small businesses. In all these years I have learned it is the little things that count and go a long way with your clients. You will be amazed at all the options Vistaprint has to offer. There are so many options to choose from paper to sizing and this was so easy for me to design. You know how I love sharing my favorite tips and hints on running a blissful design business with y'all and I know Vistaprint will be a major game changer for you!
You can check out Vistaprint on FACEBOOK | INSTAGRAM | YOUTUBE | PINTEREST
This is a sponsored conversation written by me on behalf of Vistaprint. The opinions and text are all mine.