Free Fall Printables For Fall Decorating
This post may contain affiliate links. Please read our disclosure policy.
Sharing a collection of free Fall printables to easily add some autumn flare to your seasonal decor. Includes printing tips as well as ideas of how to decorate with these Fall printables.
With the temps hopefully getting cooler soon here in Texas, it's time for some Fall decorating. I love to share affordable decorating ideas and using printables is a great way to do this for the change of seasons.
I love being able to hang photos of my favorite fall printables to go along with the decor in the house- and the best part is these are all free!
There is something to fit every style- whether it is chalkboard art, subway art, pumpkins, tags, and even coloring pages! You're bound to see something you love.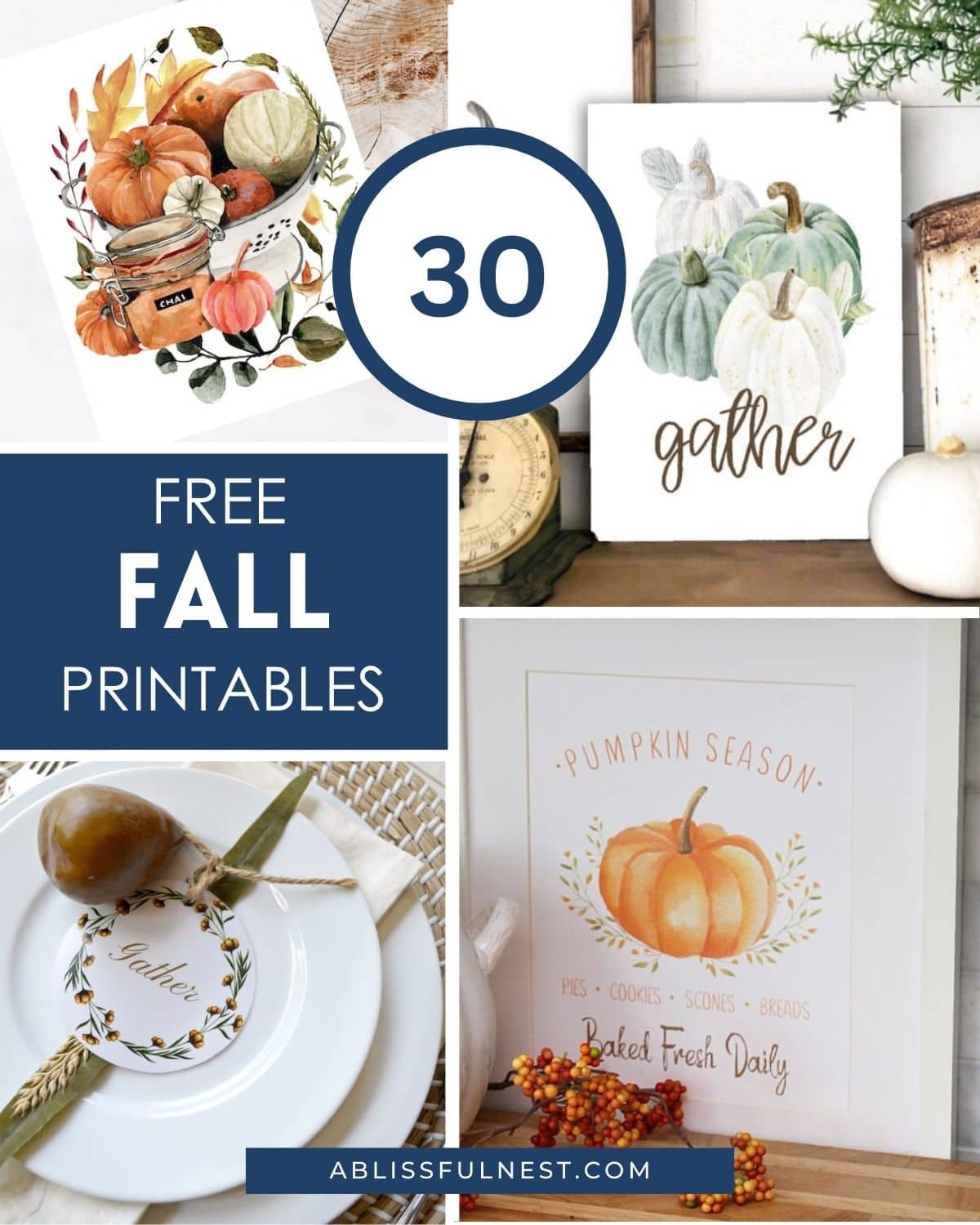 Another great tip is to bookmark this post so you can come back to it every year and print a new one so your decor is different each year.
So let's check out these diverse and fun Fall printables so you can jump start your fall decorating!
Tips For Using Free Printables
Use white cardstock to print your printable on for beautiful vibrant colors
If you don't have a good printer at home, you can upload your files to Staples, Costco, Walgreens, or Office Depot.
You can place your prints in a frame or even tack them up on your family linen bulletin board, a clipboard tucked into a bookcase, or even with a cute wooden hanger hung up.
Free Fall Printables For Fall Decorating
Feel free to mix and match, personalize, and experiment with these designs to suit your unique style and taste.
The fall season is not just a visual spectacle, but a feeling – one that evokes comfort, nostalgia, and togetherness.
I hope these free Fall printables help you embrace this beautiful season!