Best Selling Cookbooks – My Favorites + Where To Buy Them
Sharing a collection of my favorites from the current best selling cookbooks! From keto-friendly, gluten-free, and just down-home good cooking for easy dinner recipes, this collection of cookbooks has it all.
With many of us home more than usual these days, I bet you are like me and cooking meals for your family much more often than ever. I have found myself looking for more meal options for diversity because let's be honest, it gets boring making and eating the same thing every single day and night. I have been keeping a basic supply of ingredients in the house so I am not going to the store as often and looking for some alternate recipes to use them in.
Which led to me looking for new cookbooks and of course some online shopping. As you can see I keep many of my current favorite cookbooks on my counter so they are easy to get too. I also like to flag the pages of my favorite recipes or ones I plan on trying soon so I can find them quickly.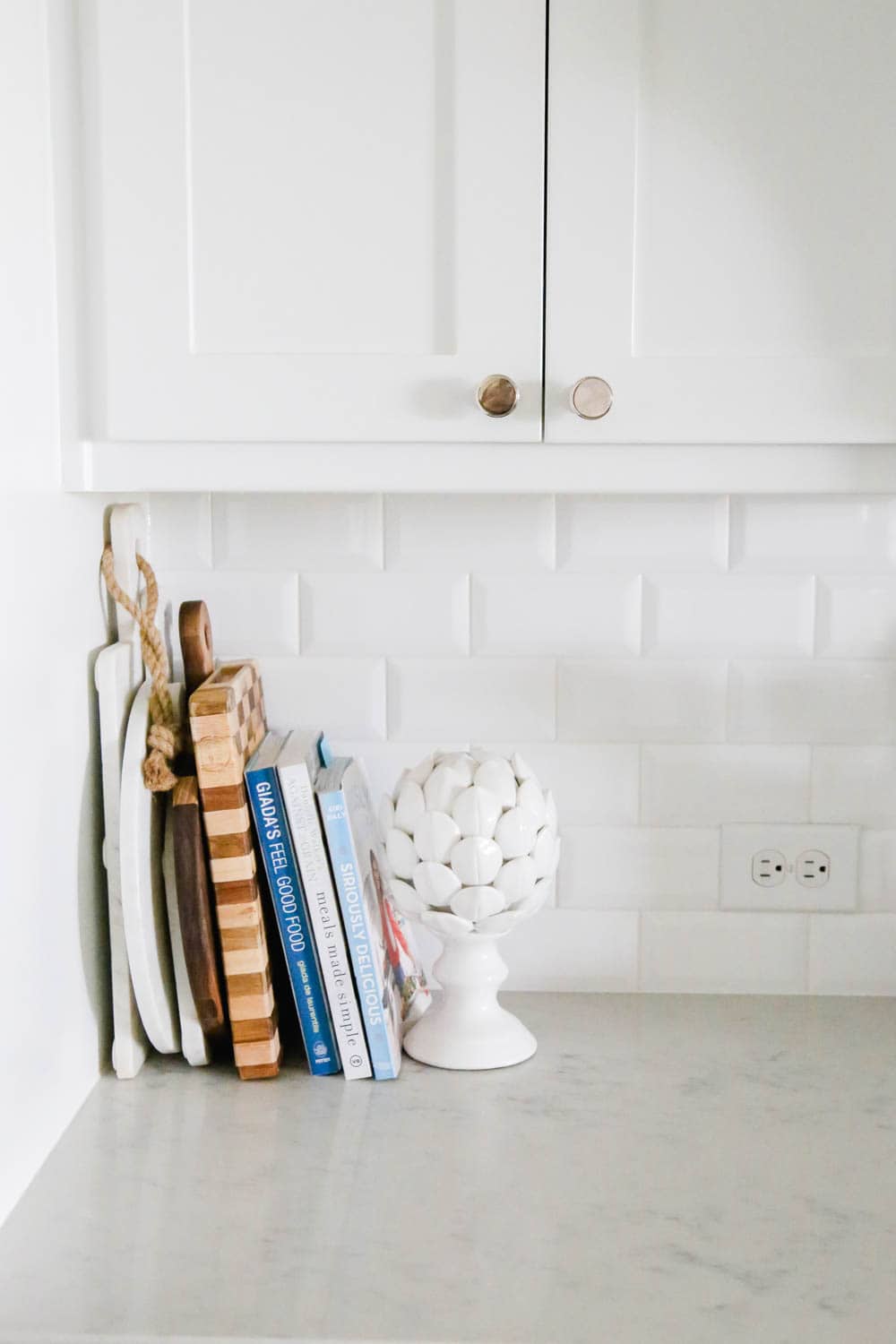 I have also been looking for healthy options for dinner and snacks since those seem to be where I struggle with cooking. We are 100% gluten and dairy free but for the most part try to eliminate those two things. Of course this makes even shopping for ingredients hard especially at this time but with guided recipes from cookbooks, I can use many of the same ingredients over and over. So when I grocery shop I've been buying them in bulk.
Some of the books listed below are for people that are eating gluten-free and even keto-friendly. These are becoming such big trends and I have a few that I love making recipes from that I thought I would share.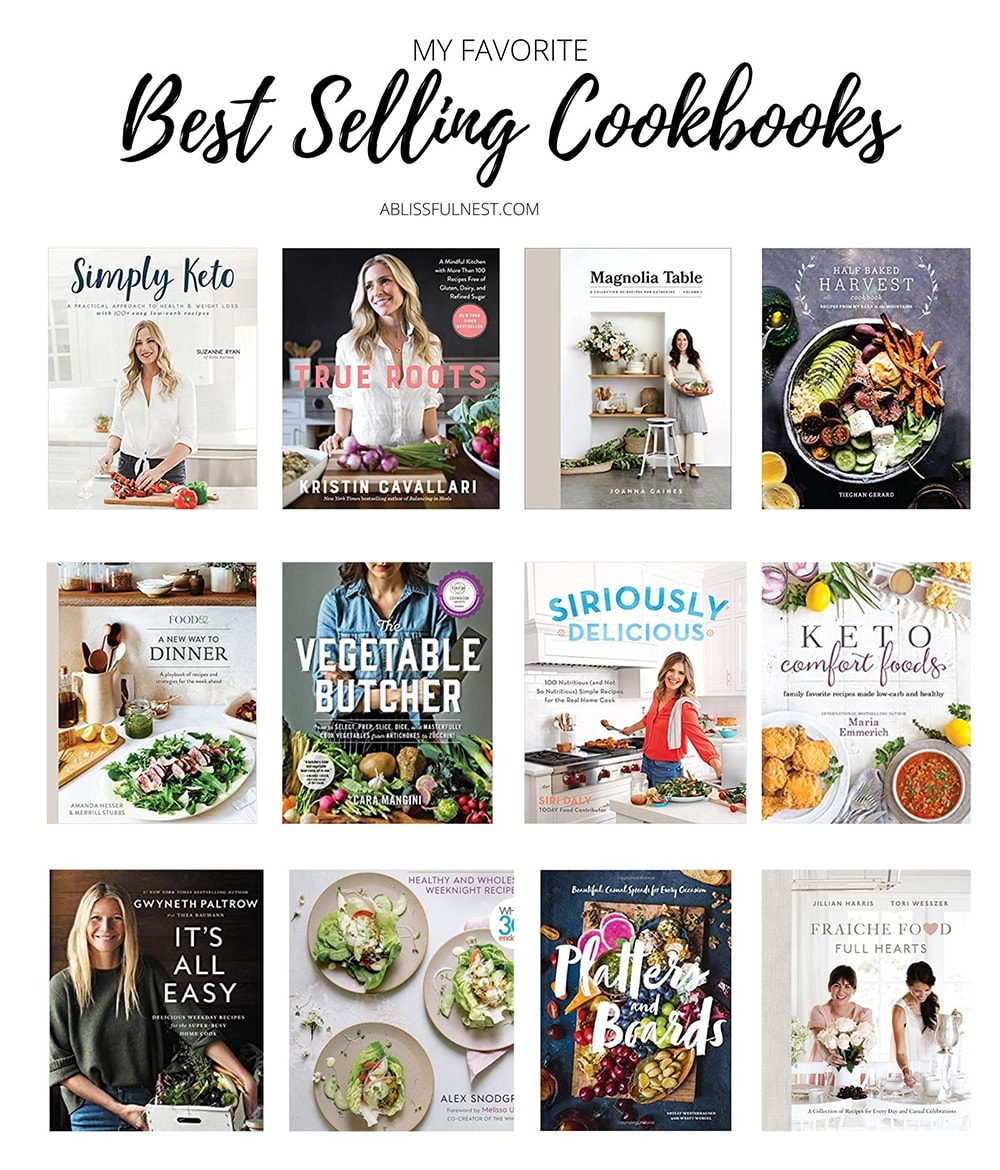 ALL SOURCES FOR THESE COOKBOOKS CAN BE FOUND BELOW
This post contains some affiliate links for your convenience. Click here to read my full disclosure policy.
You can shop all my favorite cookbooks below but I thought I would do a little research for you too and answer some common questions people have when buying cookbooks.
This site contains affiliate links. Please read our disclosure policy. As an Amazon Associate, I earn from qualifying purchases.
What is the best selling cookbook of all time?
Well there are so many best-selling cookbooks of all time so I narrowed it down to the top five. These cookbooks are classics and would be a great addition to any kitchen.

What is the best cookbook for beginners?
If you are a beginner in the kitchen then the best cookbook to start with is How to Cook Everything The Basics: All You Need to Make Great Food. In this book you will get step-by-step instructions on how to rinse vegetables, hold a knife, basic cooking vocabulary and what it means, and so much more with recipes included. This would make such a great gift for someone in college, a birthday gift, or house warming gift.
Another great cookbook for beginners is Joy of Cooking. This book helps a new cook set up their kitchen, how to plan menus, and setting tables. You will also find menus with recipes specifically planned for different events like New Year's Eve, game days, picnics, breakfast and dinner menus and so much more.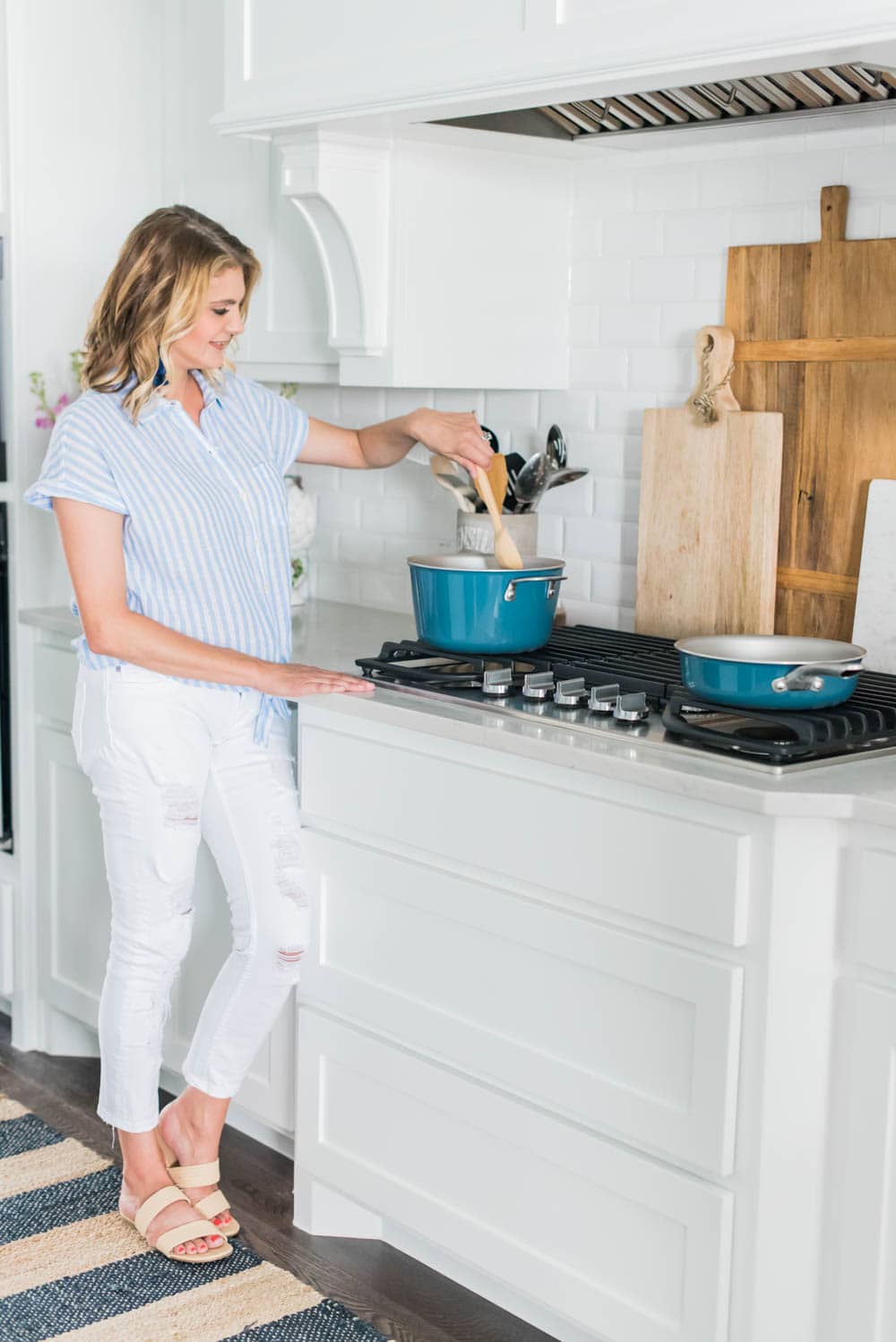 What cookbooks should everyone own?
Here are the ones that I personally recommend to build your cookbook library. Many of these I already own and the rest are in my shopping cart to purchase.
JUST CLICK ANY OF THE PHOTOS TO GO RIGHT TO THE PRODUCTS

More cooking & drink recipe ideas you will love:
Just in case you want a little more cooking ideas and drink recipes, here are some amazing and inspiring ideas to get you started!
So I hope this gets you cooking and you found some new ideas and cookbooks to get you in your kitchen more! You will have to tell me which ones you decide to get!
*Images via Audrie Dollins
Follow along to get more of my tips on home decor, DIY and lifestyle on the following: