My Favorite New Artist + Summer Entryway Details
This post may contain affiliate links. Please read our disclosure policy.
A fresh, colorful, and vibrant summer entryway with details on a modern fine art artist source. Tips and sources to recreate this exact summer decorating look.
My entryway has taken many turns over the last couple of years and I am loving this fresh and colorful look for summer.
When I think of summer decorating I think of fresh colorful pops and bright color palettes. I love to add this especially to the entry since it is the firsts place people see when they walk in and when you open your door.
For spring I was all about the lilac/lavender color scheme and for summer wanted to transition into colors that reflect the beautiful outdoors of the summer months. For me, that is blues, greens, and yellows. I have not always been a huge yellow fan but adding it in soft tones into accessories is manageable for me.
This post contains some affiliate links for your convenience. Click here to read my full disclosure policy.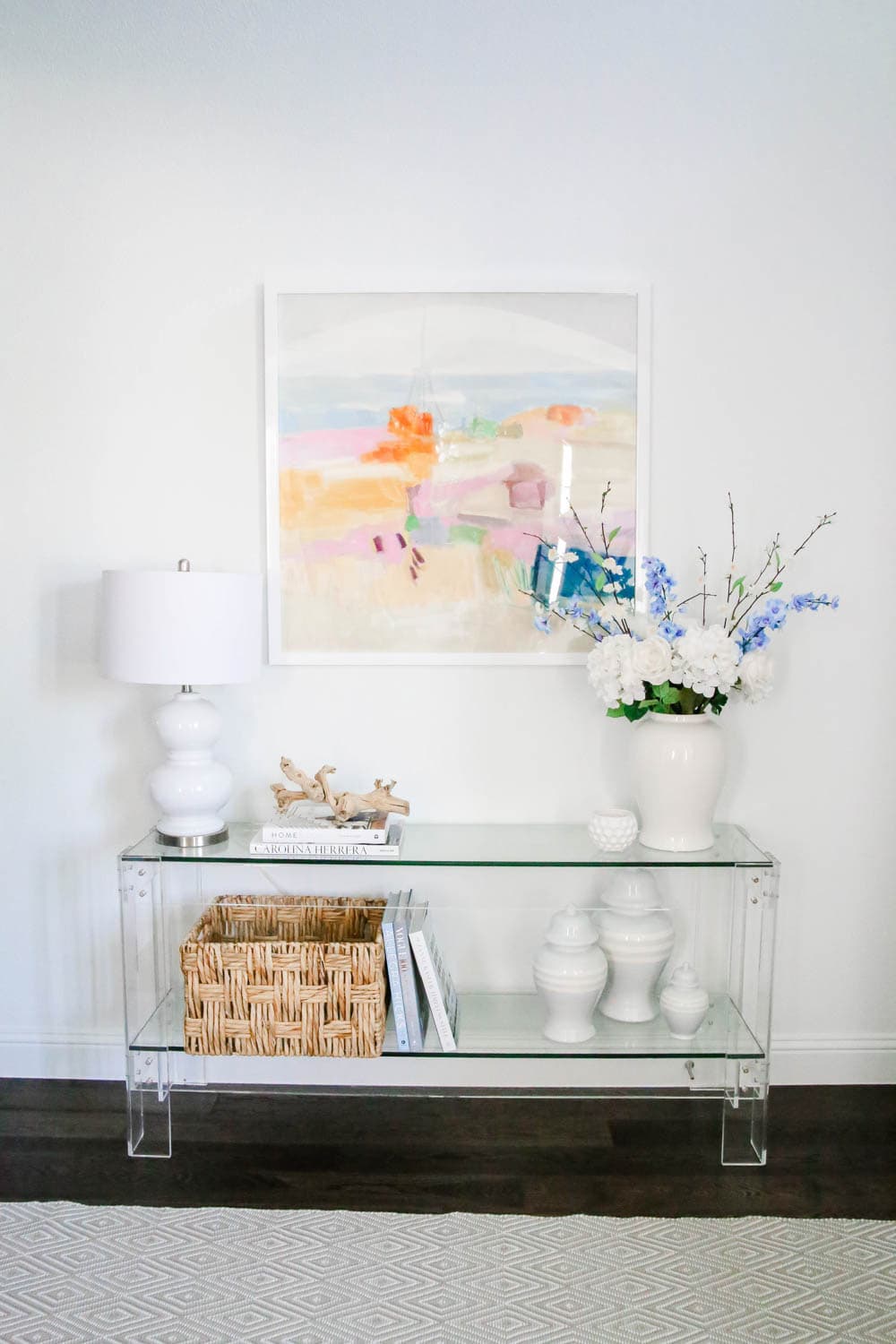 I recently discovered a new artist, Lindsey Meyer that I wanted to share with you that makes the most extraordinary pieces. Lindsey has an incredible eye for color, space, and pattern which is reflected in her artwork. Her pieces evoke happiness, confidence, and a sense of playfulness.
I'll be honest I had such a hard time selecting my first piece (because once you get one you will want more!).
I picked this piece of artwork that I feel reflects my love of the ocean and summer. It has the most gorgeous pop of colors and really makes a statement in this narrow space.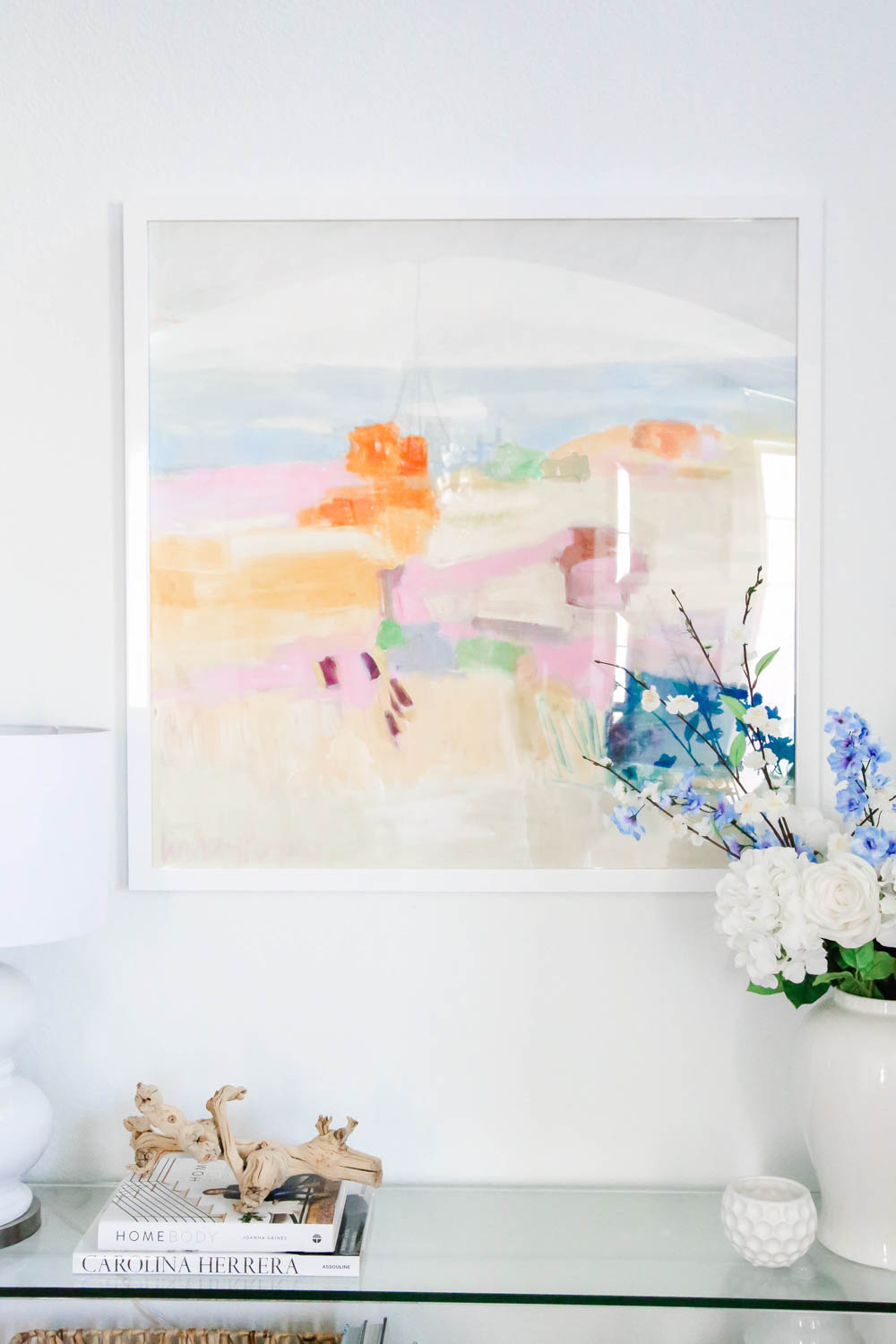 Really with a piece of artwork like this, I tend to under decorate. It helps to make the art be the focus and standout.
I still love this acrylic table and you can read more about why I selected it here.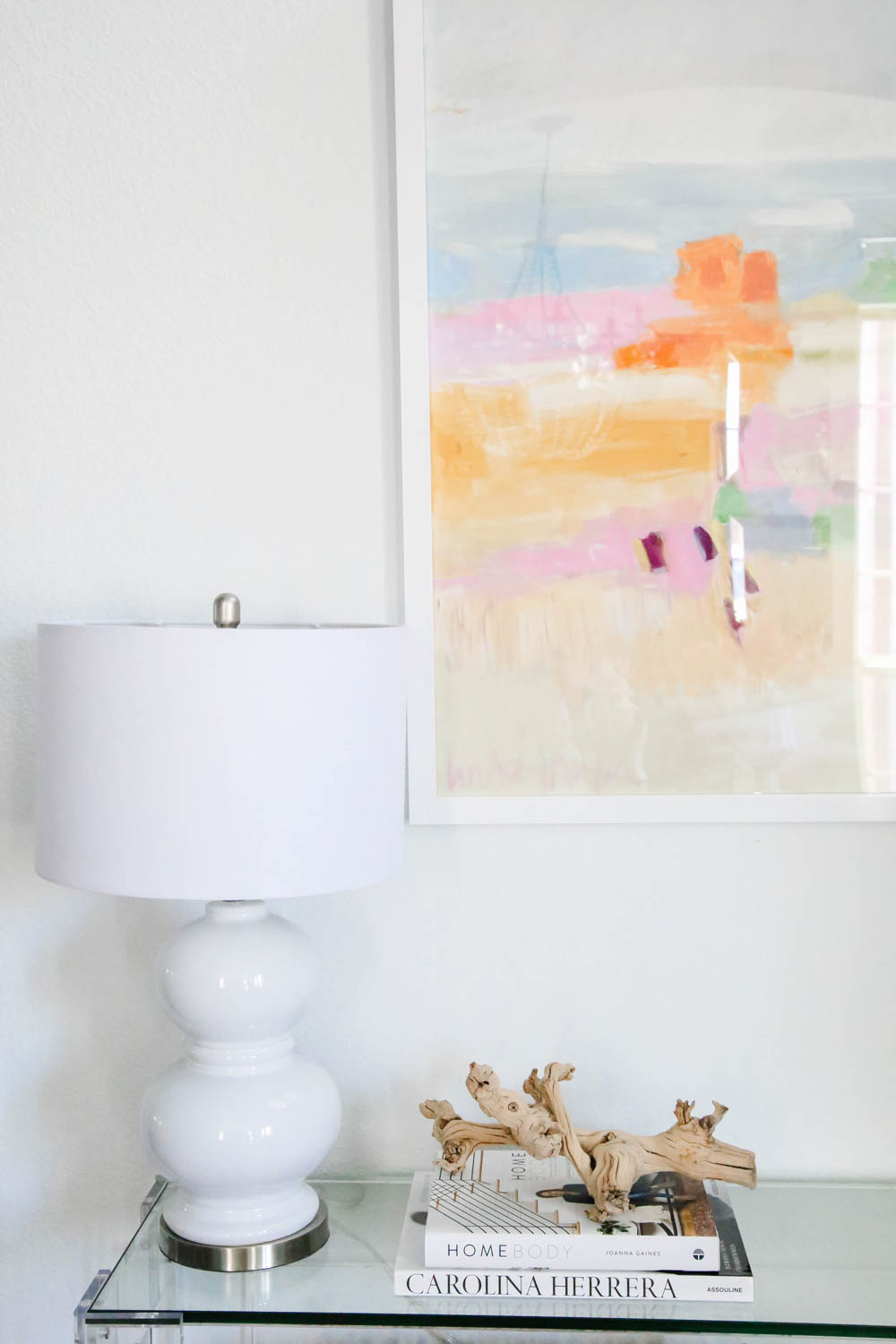 I love to have a table lamp in the entry, especially for night time. It has a plugin timer that I have it on and it automatically goes on at a certain time of the morning and in the evening. I am going to tell you, people, that if you don't have your table lamps on timers then this will be life-changing for you. I LOVE mine.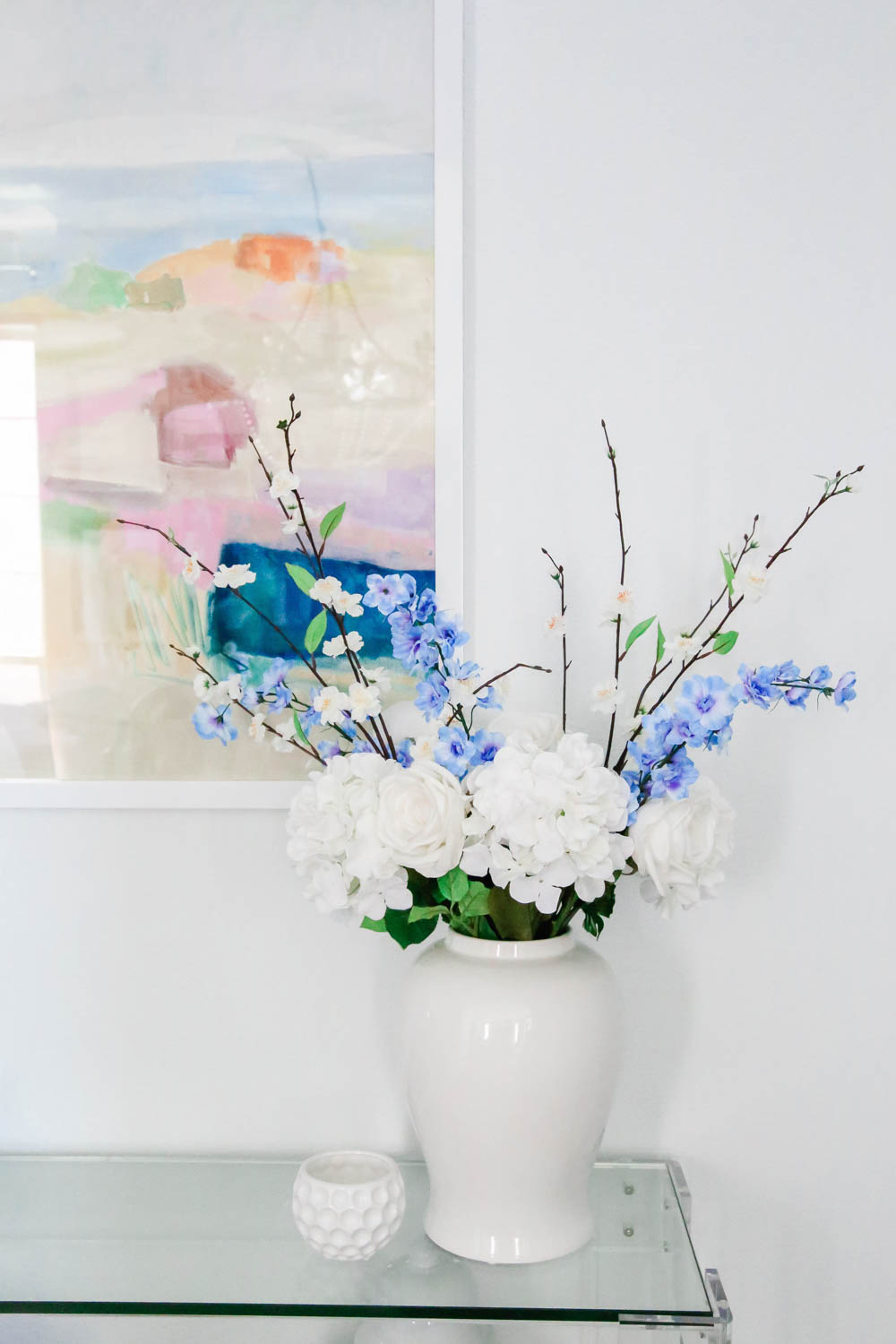 I recently made this faux floral arrangement for the other area in our entryway and decided it would look best right here next to our art piece. That deeper shade of blue in the art is gorgeous and the flowers really make it pop.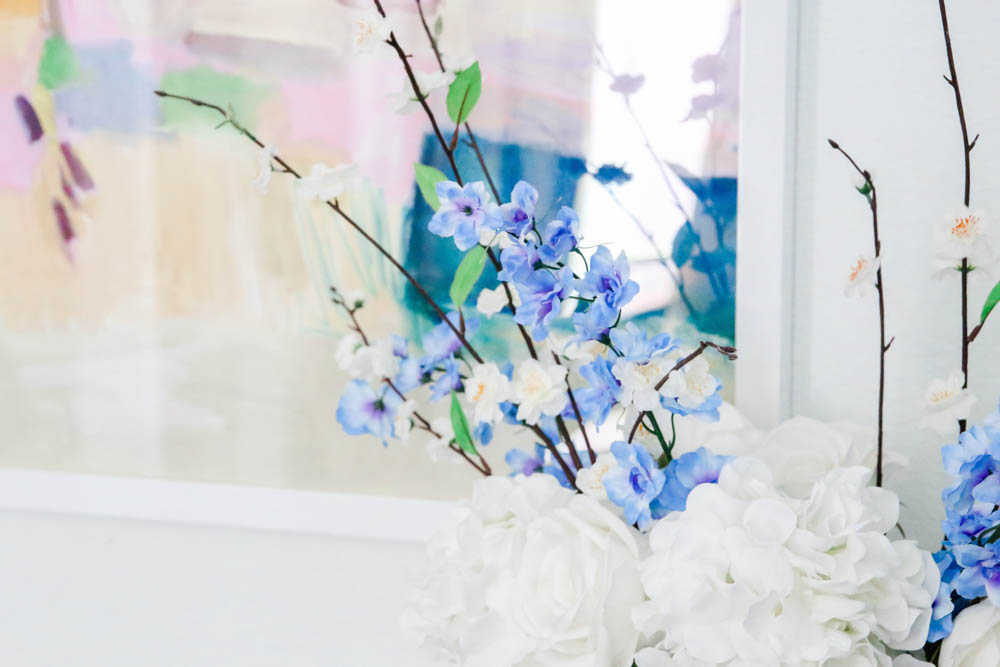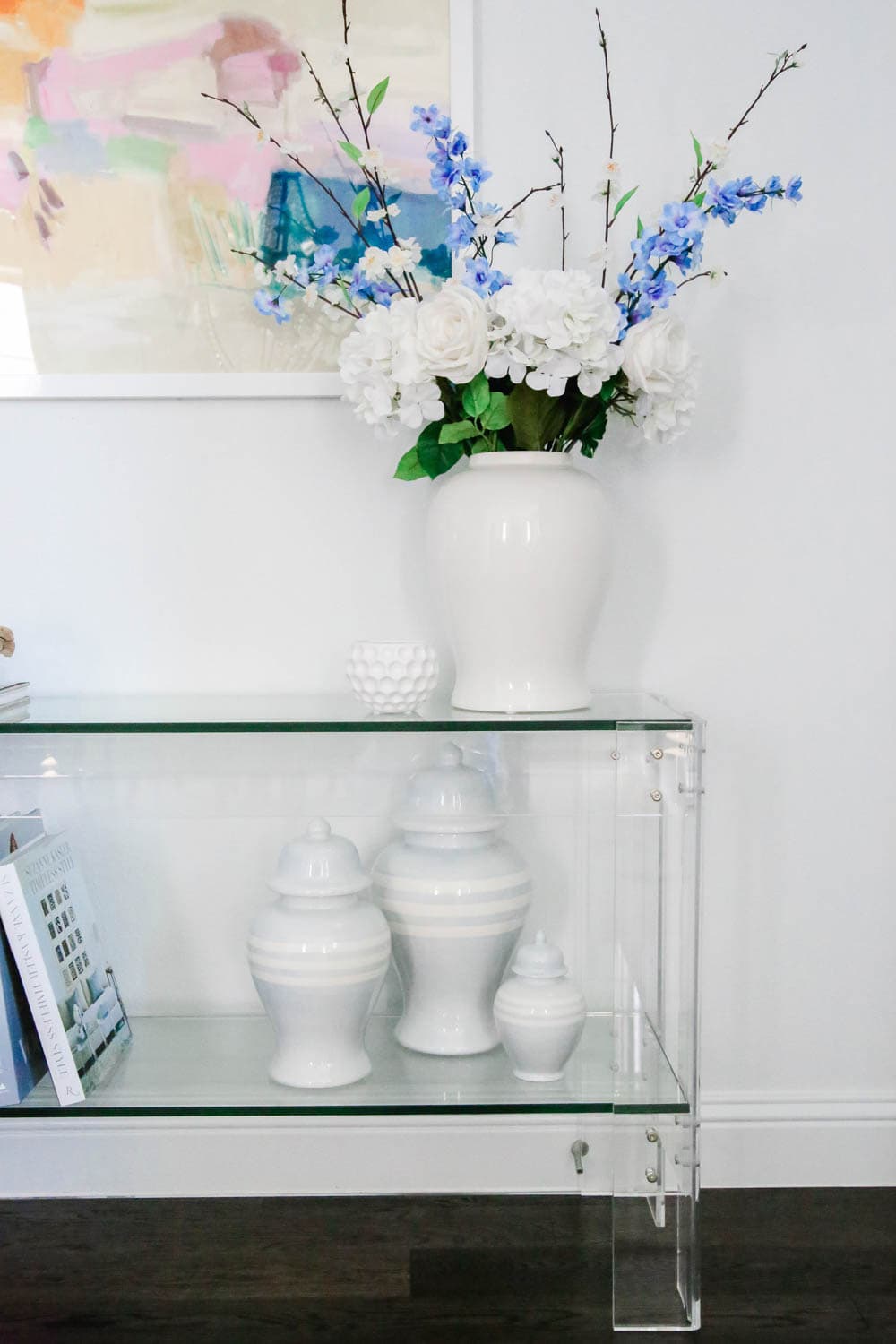 You all know how much I love my ginger jars and my favorites are by Lauren Haskell. I just got this soft blue striped set and they are amazing. I love to cluster my jars for more impact but you could easily have one alone with some other pretty accessories on a fireplace mantle, coffee table, or even next to a bed on a nightstand. You will be seeing how I decorate more with ginger jars very soon!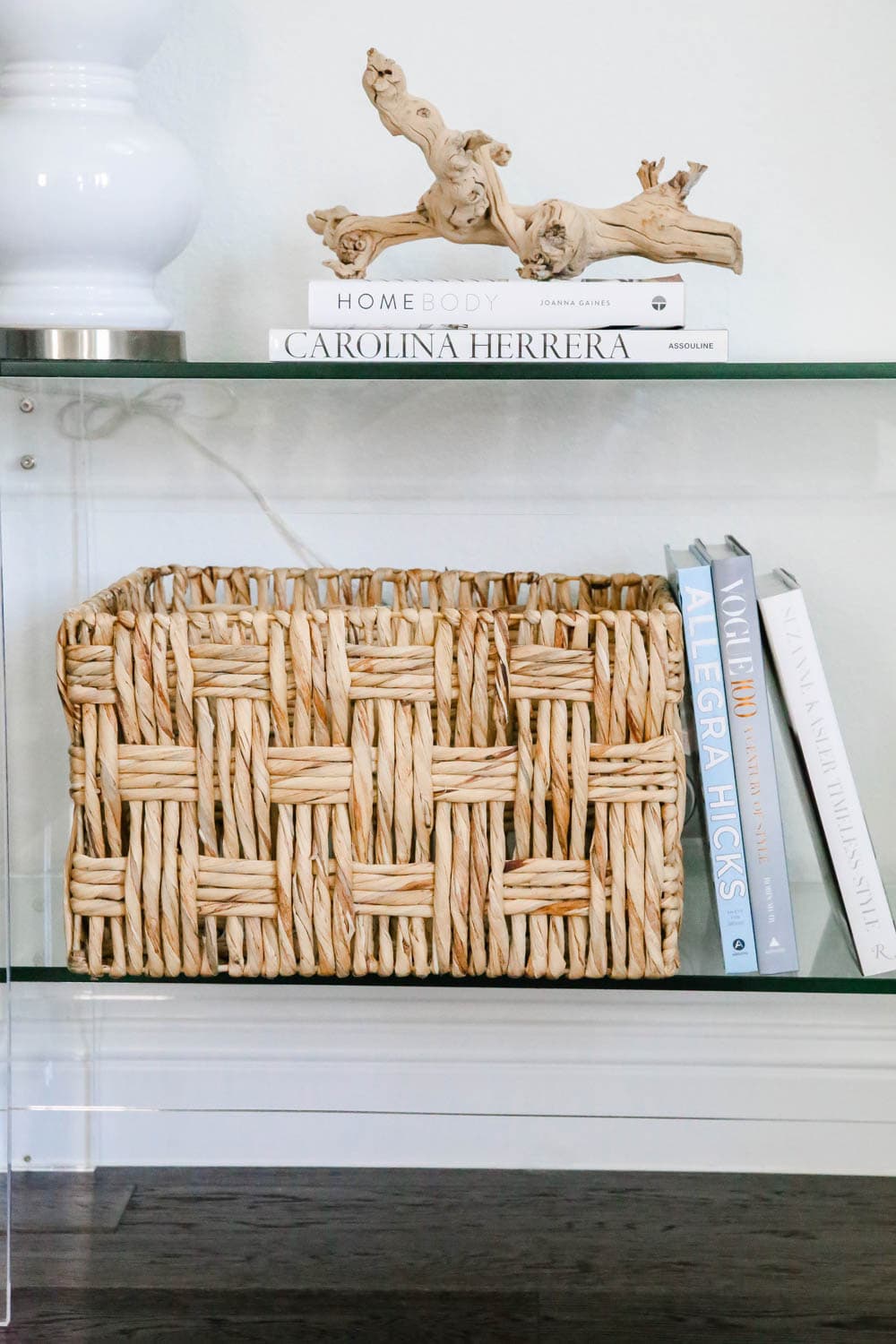 I think you can never go wrong with adding in some coffee table books in a bookcase or on a table like this. You can check out my favorites to collect in this post here.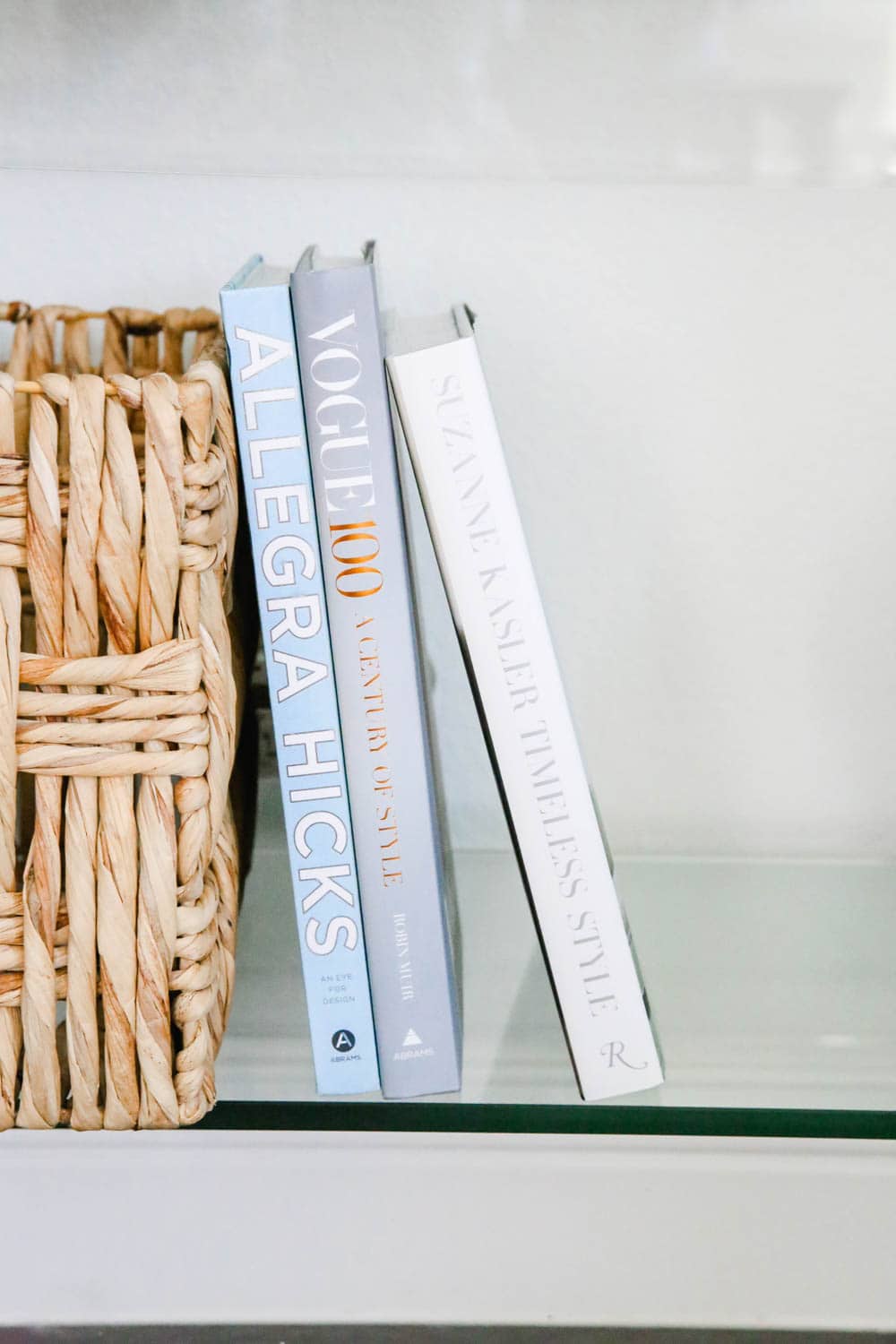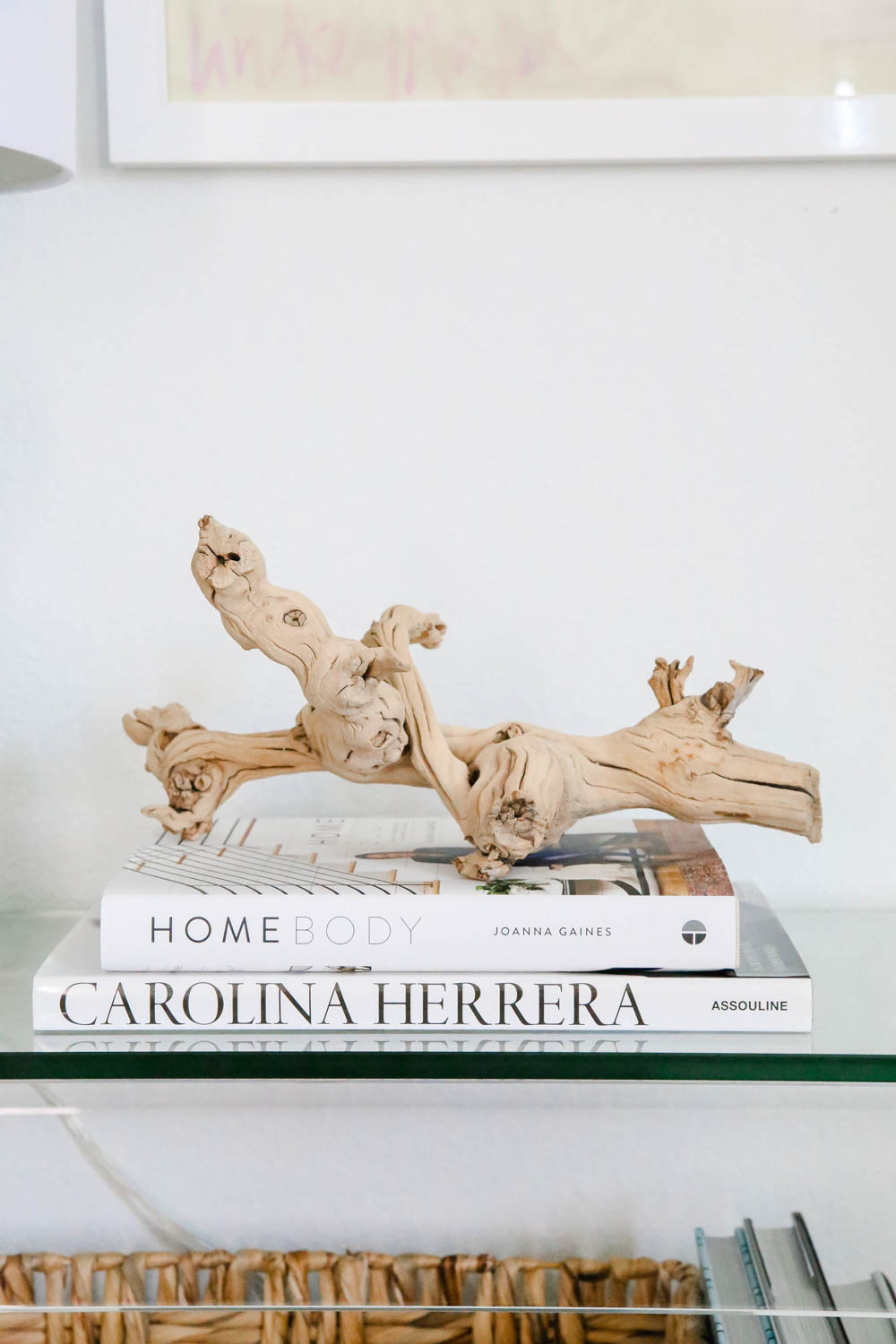 Our painted front door is a soft grey-blue and actually is the same color as our kitchen island and our fireplace. It is so funny how it reads so much brighter and more blue in here. I love the play on color with the door and the lighter blue color in Lindsey's art piece. As you can see it feels very cohesive and playful.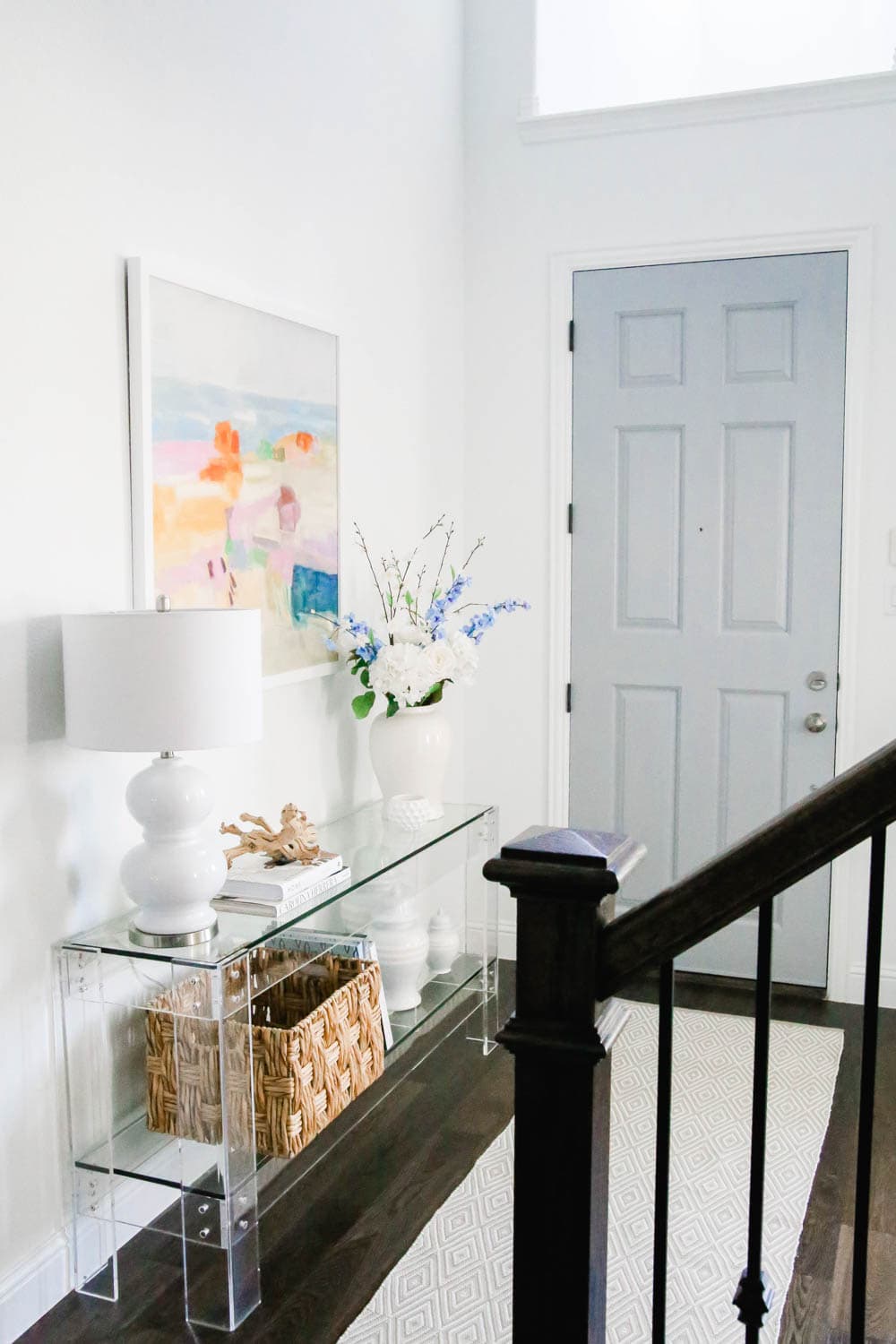 5 things to look at when selecting art:
Pick a piece that reflects your personality
Select colors that inspire you creatively or with your mood
Cluster smaller pieces together for a bigger visual impact
Go minimal on the design of the frame so the art takes center stage
Use white accessories to decorate with for a more modern look
I hope you love my new summer entryway and all of the gorgeous art by Lindsey Meyer. I would love to hear what your favorite pieces are in the comments.


Follow along to get more of my tips on home decor, DIY, and lifestyle on the following: