Decorating With House Plants
This post may contain affiliate links. Please read our disclosure policy.
I totally admit I do not have a green thumb. But I think house plants can make or break a room and I do have to buy new ones as I kill them off. So sad I know. I really do try to make them last as long as I can though. I think house plants are one of those things that just liven up a room.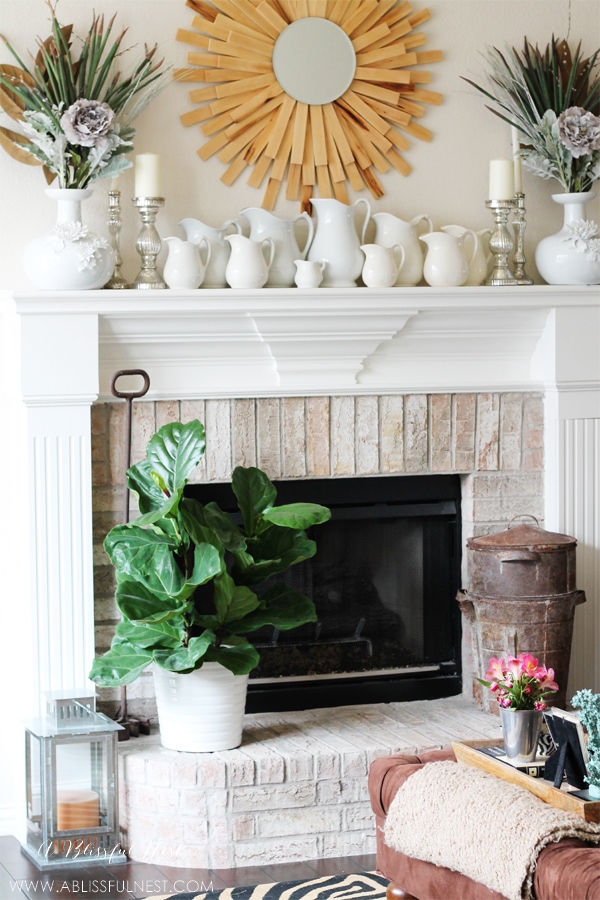 Remember when I told you to go outside and find something to pop in a vase? This is that same idea. Plants just warm it all up. On Instagram I had announced that I had finally found a fiddle fig that was not breaking my bank account. I am happy to say she is still looking good and growing new leaves like crazy. I love fiddle figs because I think they are so architectural looking. Placed in this white pot from Ikea, I think she will grow nice and tall.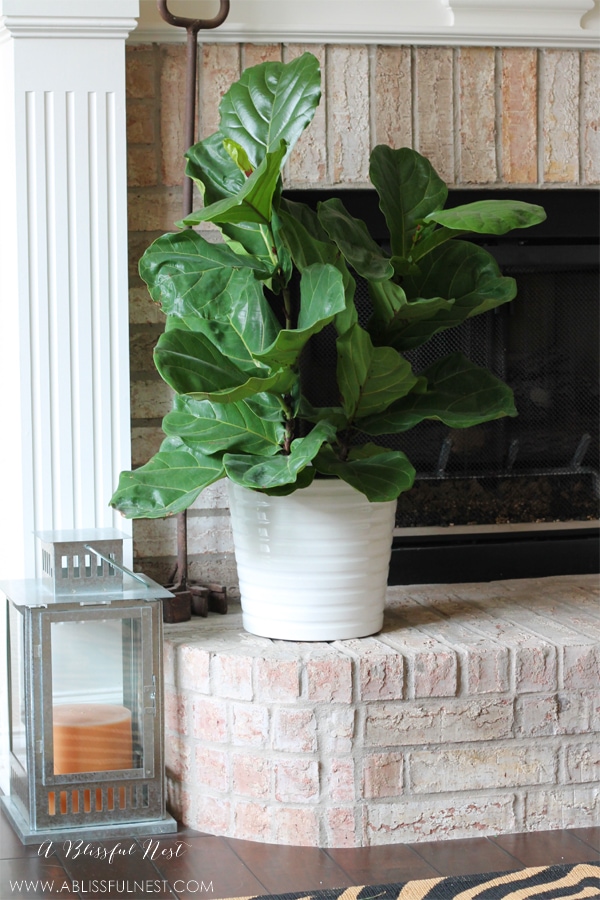 I was just talking to a client this weekend about getting some plants and putting them in some cache pots. I love this gold one I picked up for $5 at a thrift store. Clearing I don't have issues with mixing metals as long as it is not every where. A touch here and there is actually nice and unexpected.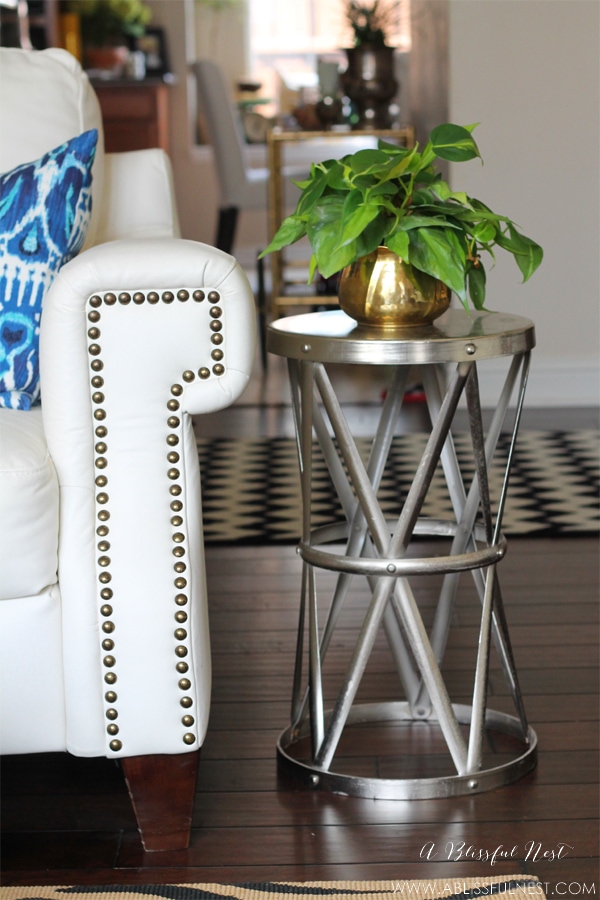 Succulents are one of my go to plants. Probably because it takes A LOT to kill these guys. This one I placed in a bowl surrounded by coral Lauren and I found on a trip to Hawaii a few years back.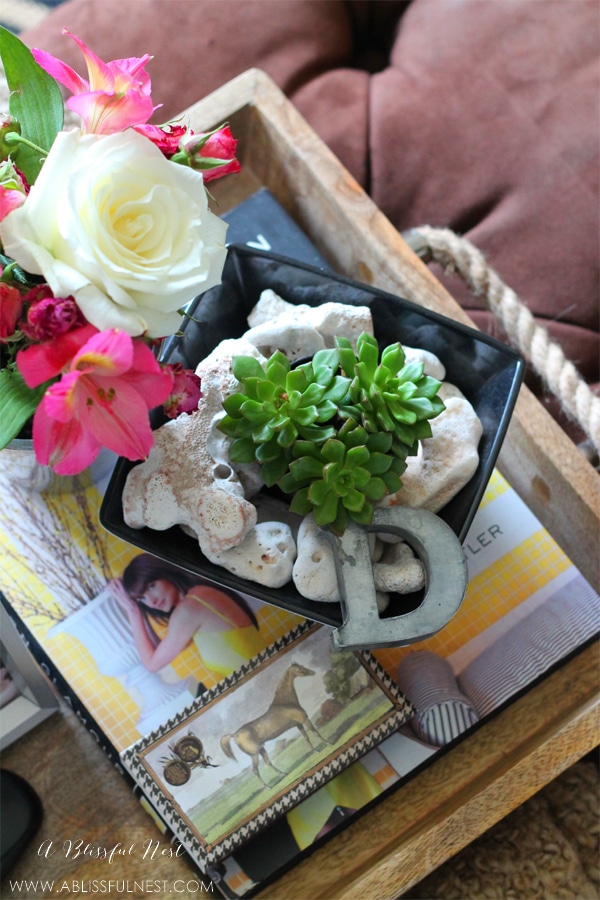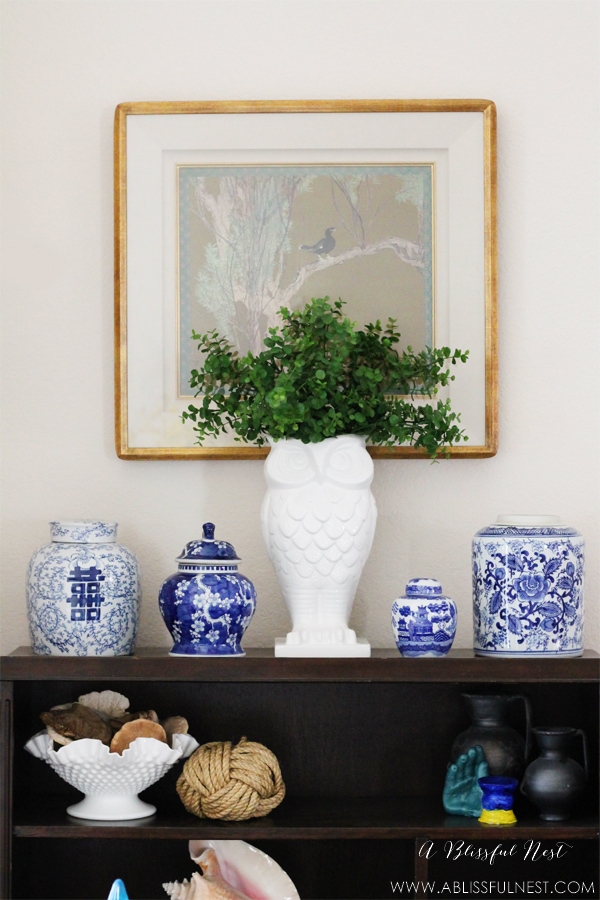 Though this guy is not real, I still love the look he gives our owl vase. And I actually think it looks pretty close to the real deal. Fake plants are obviously so much easier but I really hate the ones that look really fake. I pretty picky about using phony plants and you should be too. Nobody likes a fake!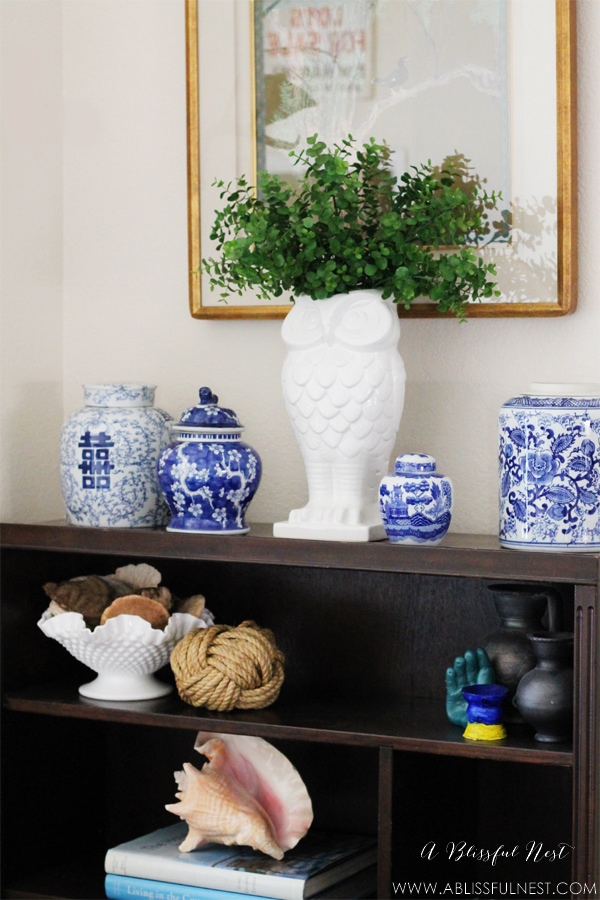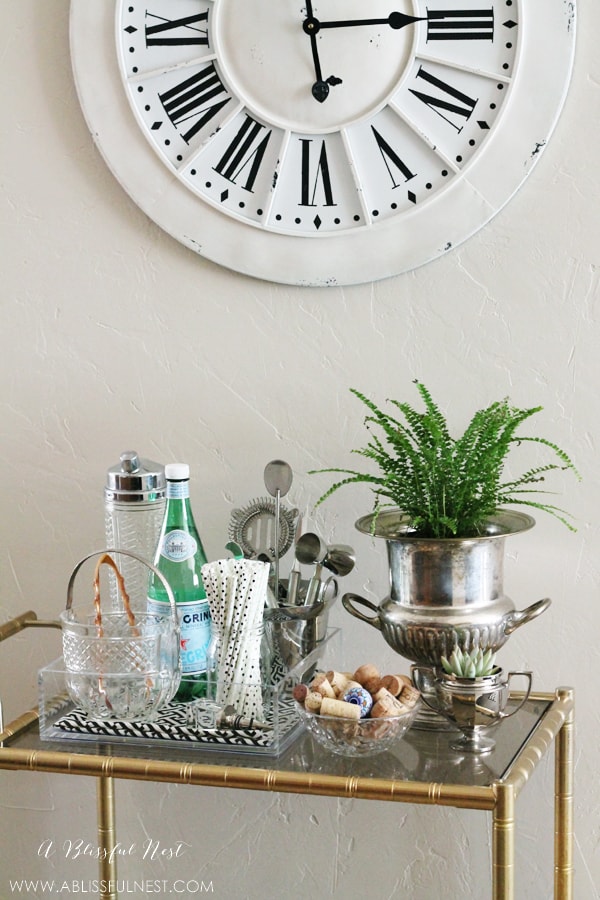 I spruced up our bar cart too with a little fern. He is a little too small right now for this pot but when he grows soon this will fill out nicely. I paired this one with another succulent, because as I said before I think succulents go with everything!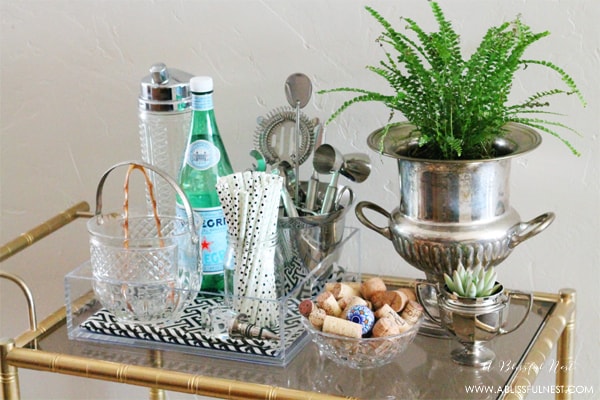 So here are some quick tips on adding house plants into your home:
– select plants that are low maintenance like succulents
– go to thrift stores, antique shops and flea markets for cache pots and unique containers to place plants in.
– don't be afraid to mix your metals to create dimension
– place them everywhere! Don't be limited to your coffee table. Place them on the mantel, book case, side table, counter, etc.
For more of our favorite home styling tips, visit our Pinterest board!
Follow Rebekah Dempsey | A Blissful Nest's board HOME – STYLING on Pinterest.