Pillow Styling Tips
This post may contain affiliate links. Please read our disclosure policy.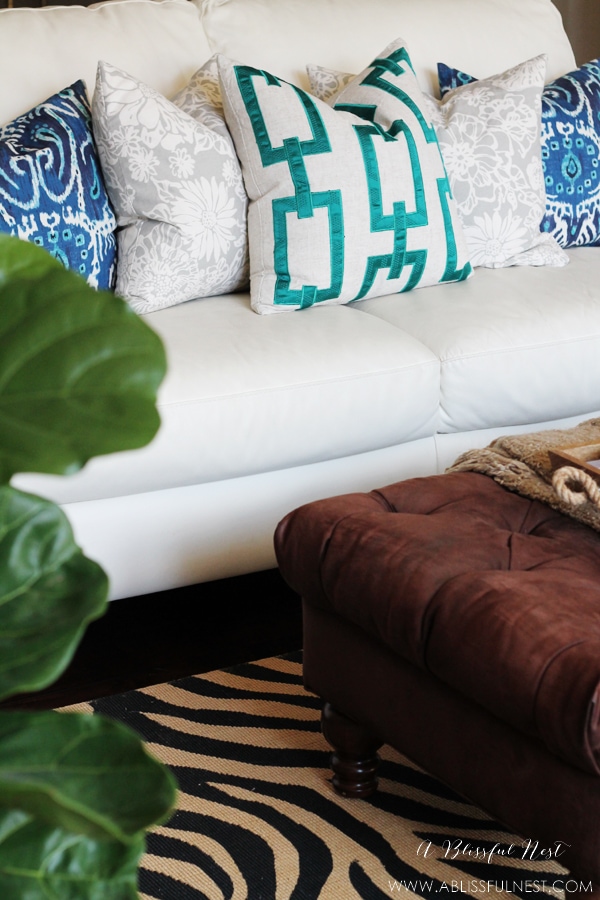 Pillow styling does not have to be hard. As you have seen in the past here and here, I seem to rearrange often. It really is a favorite/obsession of mine. There are some tried and true tips though to pillow styling that I would like to share with you. Think of it as I am in your house and we are talking about what you already own. These tips are helpful for you to know what to weed out and what to keep, and how to arrange them in a designer way.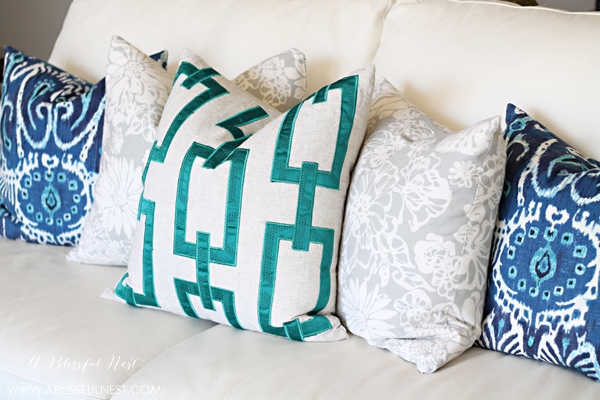 Pillow Styling Tips:
Step 1: Select a main fabric
The first thing I always do is choose my main fabric. This usually has all the colors I want pulled into the room. What I like to call a grounding fabric. For me, I choose this ikat pillow with my tones of blues and teal.
Step 2:
Next, I choose a neutral fabric/pillow. This is that one style and color that will go with everything and soften the multi colored pillow.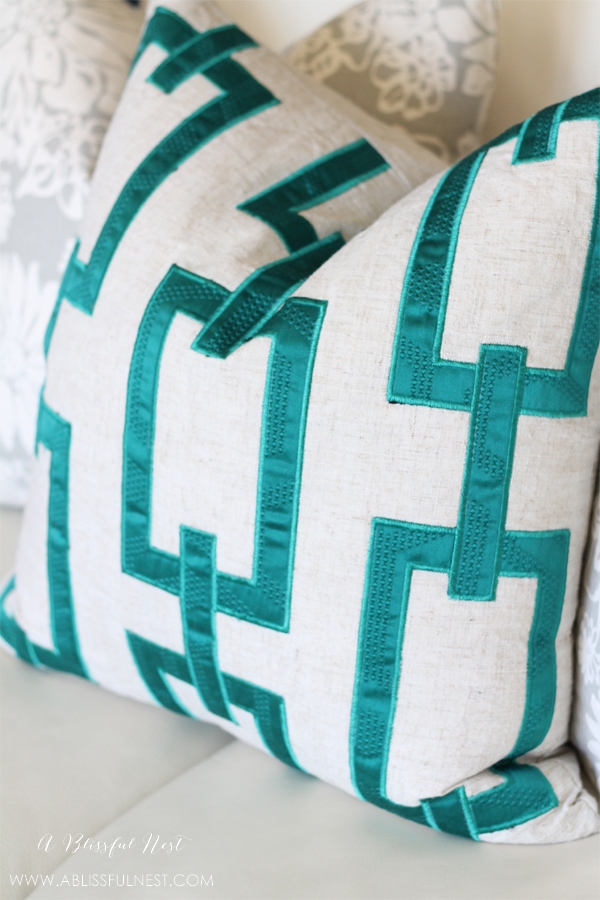 Lastly, I choose my pop! For me it was pulling out the teal. I chose that over the blue since my multi colored pillow was mostly blue. This now gives some depth to those pillows.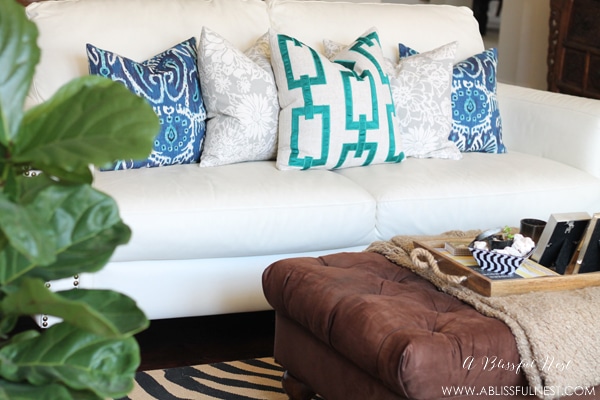 Some other must remember tips on choosing pillows:
– Always use feather/down inserts
– Linen pillows look rich and high end
– Use trim sparingly. I mean this loosely as I really love a pillow with some great trim. But be careful as it can tend to look goddy.
– Some great places I love to shop for pillows: Homegoods, Tuesday Morning, Joss & Main and Target
I also have to share with you some of my favorite posts on styling for some great guidelines and ideas on working with your space to make it warmer.
– Bre is one of my fav ladies and such a talent. Agree whole heartily with all her tips HERE.
– I love how Kate breaks down what style to go with when selecting pillows HERE. She has such a great eye for design.
– I love this post! I totally do tip one and Aly and I think a lot alike!
I've lined up some of my favorite pillow styles for you to shop. Hope you enjoy!