Holiday Gift Guide 2021: Gifts for Her
This post may contain affiliate links. Please read our disclosure policy.
It's that time of year – gift guide time! If you haven't yet started your holiday shopping, I'd recommend getting started ASAP so that you don't experience any shipping delays on your gifts!
With that in mind, I put together some of the BEST holiday gift ideas for women that I've seen this year.
Whether the woman you are shopping for is into cooking/baking, decor, being warm and cozy, or loves a good gift she can enjoy, you'll find the perfect holiday gift here!
I always like to share gift ideas that everyone can enjoy and at all price points – you'll find all of that here! Just scroll down to see the very best holiday gift ideas for women this year!
This post contains some affiliate links for your convenience. Click here to read my full disclosure policy.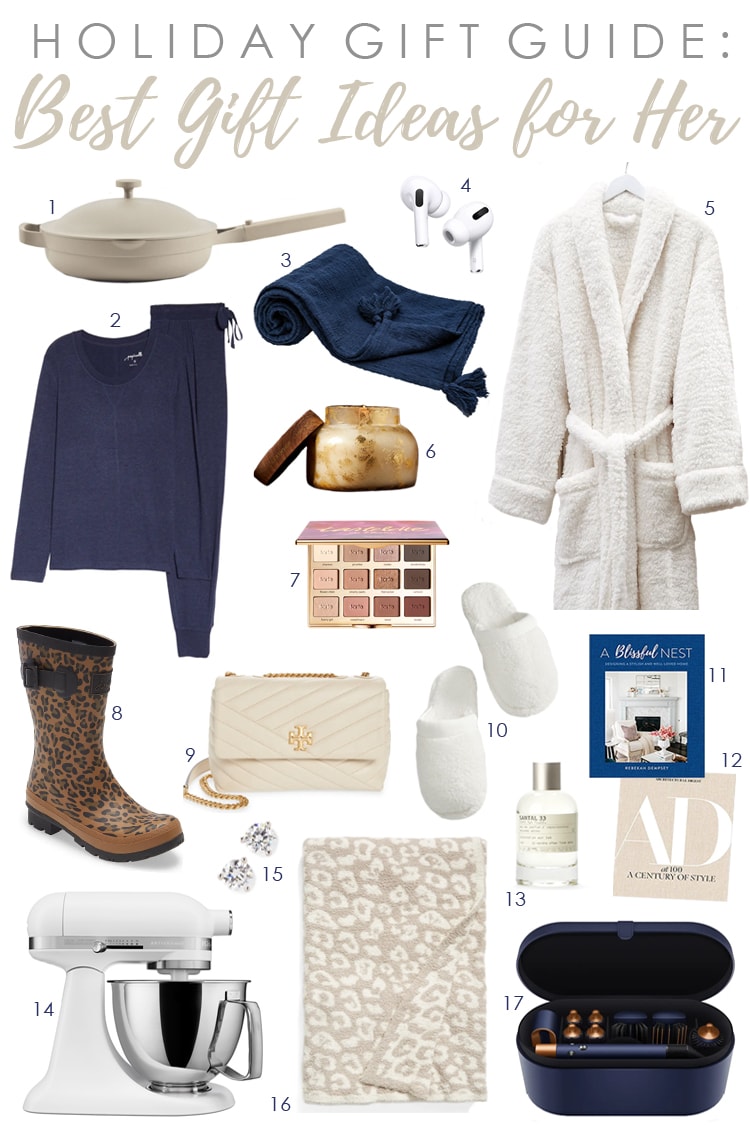 1 | 2 | 3 | 4 | 5 | 6 | 7 | 8 | 9 | 10 | 11 | 12 | 13 | 14 | 15 | 16 | 17
Holiday Gift Guide 2021: Gifts for Her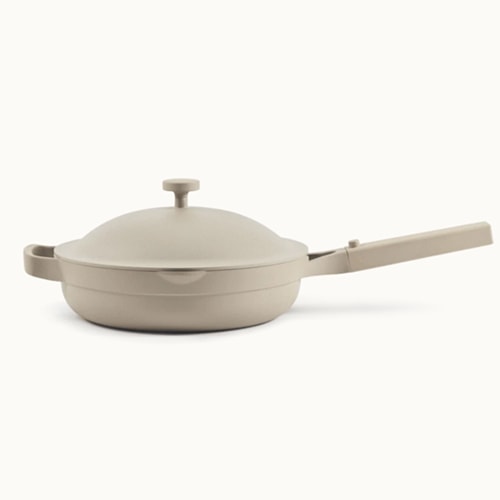 1. Always Pan: I'm sure by now you've heard of this pan… It's SUCH a good gift idea! It comes in so many colors and it's a perfect gift for the cook on your gift-giving list this holiday season. It's known for being able to replace 8 traditional pieces of cookware and aside from saving so much space in the kitchen, it looks really pretty too!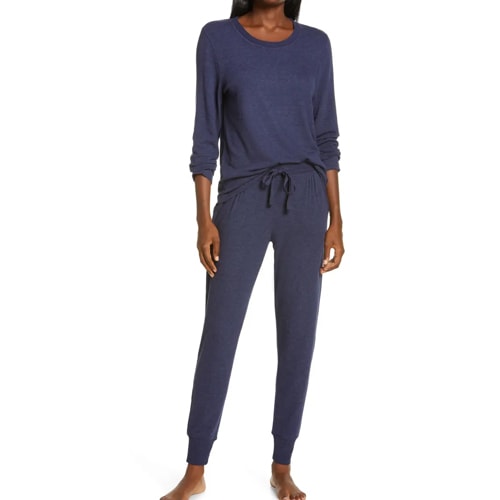 2. Navy Pajama Set: how cozy does this matching pajama set look?! I love the color and fit – every woman appreciates new comfy clothes so she will love these pajamas as a gift this holiday season!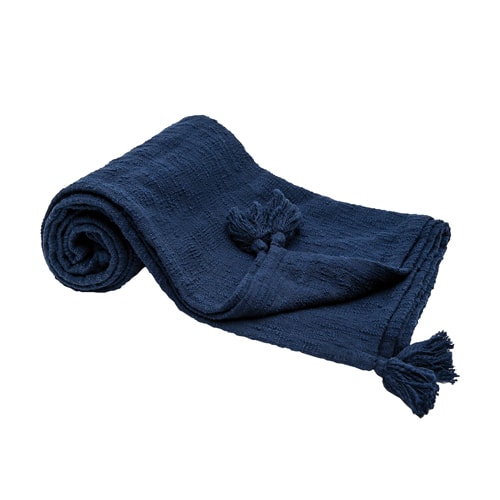 3. Indigo Throw Blanket: this cozy and beautiful throw blanket is a great gift for every woman this holiday season and it is in such a gorgeous rich navy color!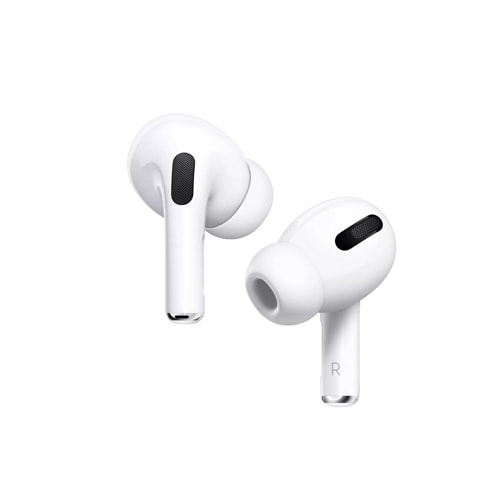 4. AirPods: if she doesn't already own a pair, these are a must-have! They make everything so much easier and whether she loves to workout, works a lot or just would love something cool like these wireless headphones, AirPods are a great gift idea.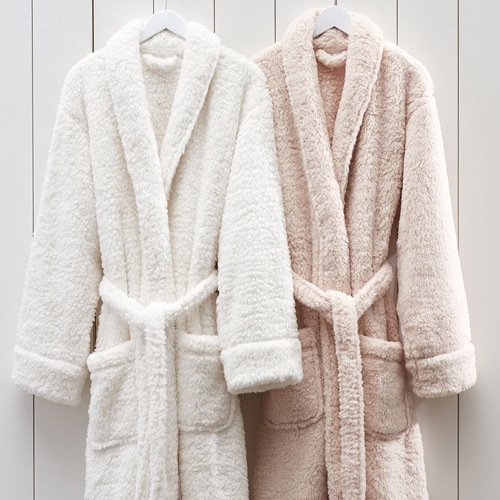 5. Teddy Bear Robe: this super cozy robe comes in a few colors and it's such a great gift idea! So warm and soft and something every woman will love to open up this holiday season.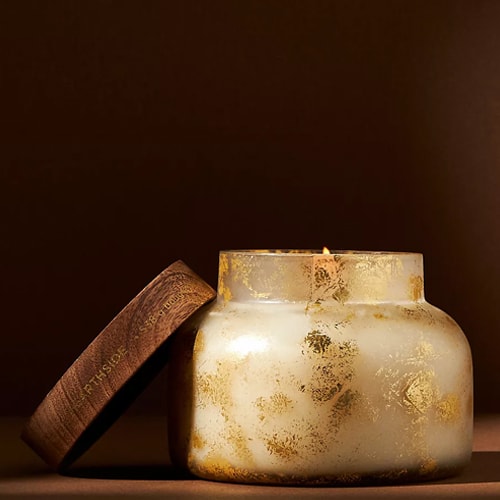 6. Capri Blue Volcano Candle: this candle is a classic and one that you know everyone will love! It's become such a classic scent and I love how beautiful the jar is too. It's a great, affordable gift idea for every woman and it's always a go-to gift idea!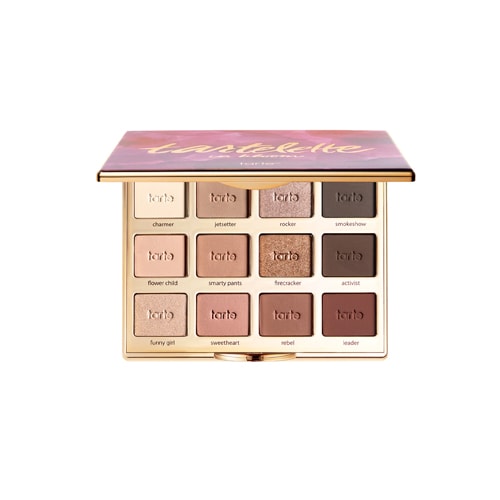 7. Tarte Eye Shadow Palette: out of all the eye shadow palettes, this is by far one of the prettiest and most versatile! It's perfect for the beauty lover on your holiday shopping list too. It has every shade she needs to create so many different looks!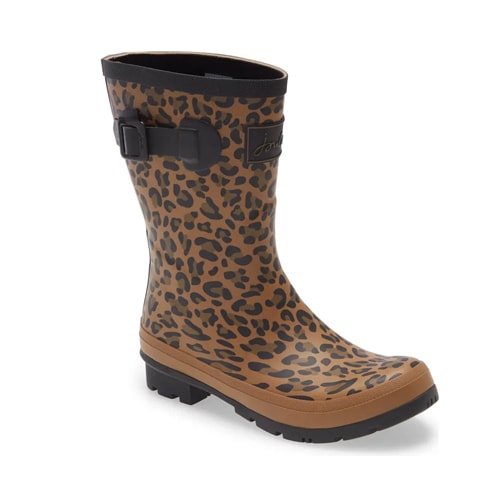 8. Leopard Printed Rain Boots: aren't these rain boots so cute?! I love the leopard print and the best part is they are under $90!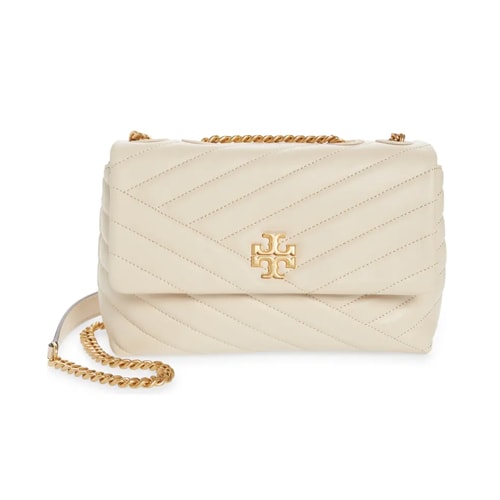 9. Tory Burch Crossbody Bag: my favorite thing about this crossbody bag is that it resembles a Chanel bag but for a fraction of the price! The leather is so soft and is such great quality – every woman will love this handbag!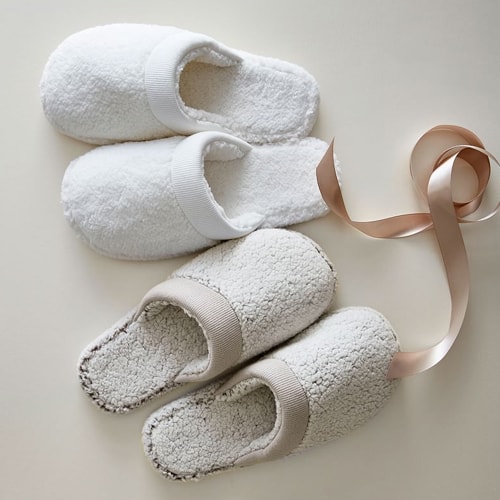 10. Sherpa Slippers: how cute are these cozy slippers?! They're under $30 and a great gift idea – especially for the woman who has everything!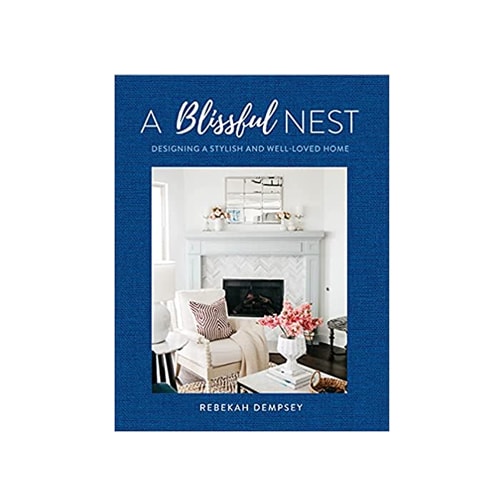 11. A Blissful Nest Book: I love that I can suggest gifting my new book this holiday season! It's filled with ideas on how to create a beautiful home that you love and my favorite part is that it looks beautiful displayed in your living room, on a shelf, etc. It's great for anyone this holiday season!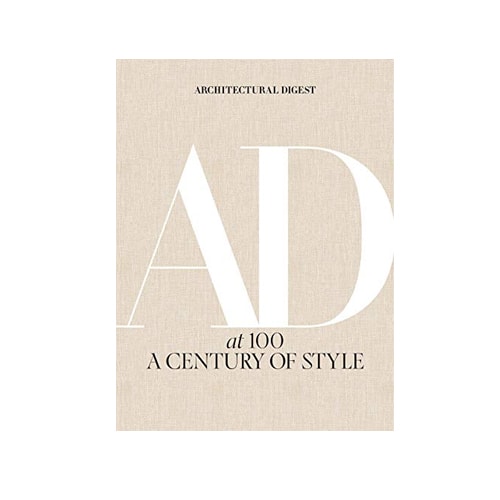 12. Architectural Digest Coffee Table Book: this is another great coffee table book to gift this holiday season! You could pair A Blissful Nest with this or any other beautiful book for a really fun gift idea.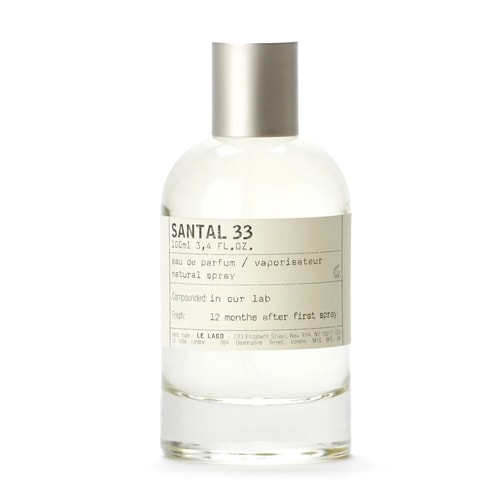 13. Santal 33 Perfume: this is a perfume that's quickly becoming very popular and for good reason – it's a classic scent and one she will love! A little bit goes a long way, so this bottle will last her a while too.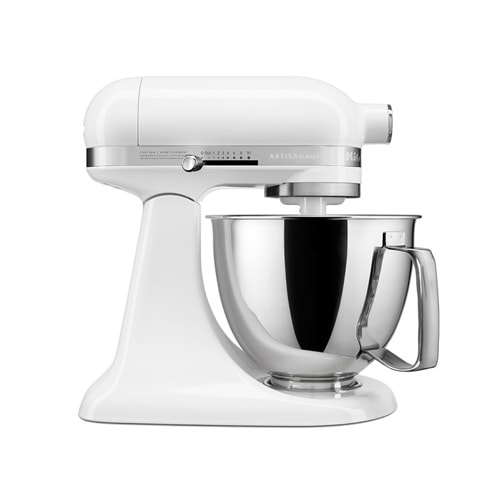 14. KitchenAid: this is a classic gift idea and such a good one for anyone who loves to bake!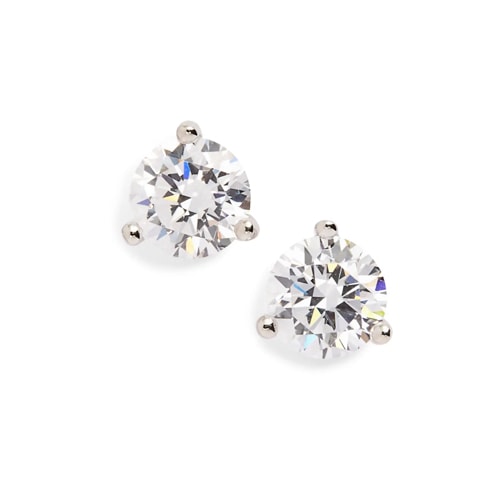 15. Stud Earrings: These beautiful, under $50 stud earrings are gorgeous and look like the real thing!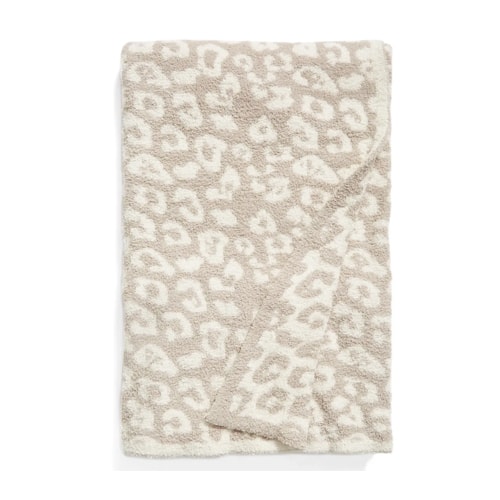 16. Barefoot Dreams Throw Blanket: Here's another gift idea I love to recommend AND I own this! It's worth the money because it's SO soft and warm and you just can't beat a Barefoot Dreams blanket. Every woman needs one!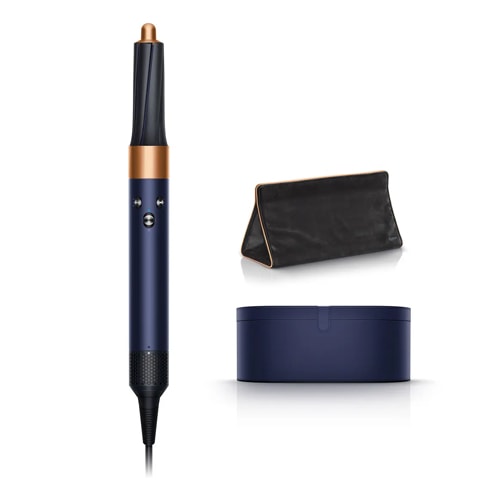 17. Dyson Air Wrap: This is a splurge gift, but it is worth every penny! It's a miracle worker for hairstyling – you can do just about anything and very quickly with the Dyson Air Wrap! I love that this one comes in a carrying case and has all of the essential attachments too. It's a gift she won't forget!
We hope you love these holiday gift ideas for her in 2021 and can finish up your shopping for all of the women on your list with these gift ideas!
Gift Guides to Help You Shop this Holiday Season:

Follow along to get more of my tips on home decor, DIY and lifestyle on the following: