Holiday Gift Guide 2021: Gifts for the Hostess
I am so excited to officially kick off this year's holiday gift guides with some of my favorite ideas out there… gifts for the hostess! I love putting this guide together for you guys because there are SO many fun ideas out there of what you can buy a host/hostess during the holidays. There is so much work that goes into hosting, so whether it's a family member or a friend, it's always fun to bring them something as both a thank-you and holiday gift.
These gift ideas for the hostess are all well under $100 and are things you can gift just about anyone – from home decor, to house warming items, cozy blankets and so much more, here are all of the very best hostess gift ideas in 2021!
This post contains some affiliate links for your convenience. Click here to read my full disclosure policy.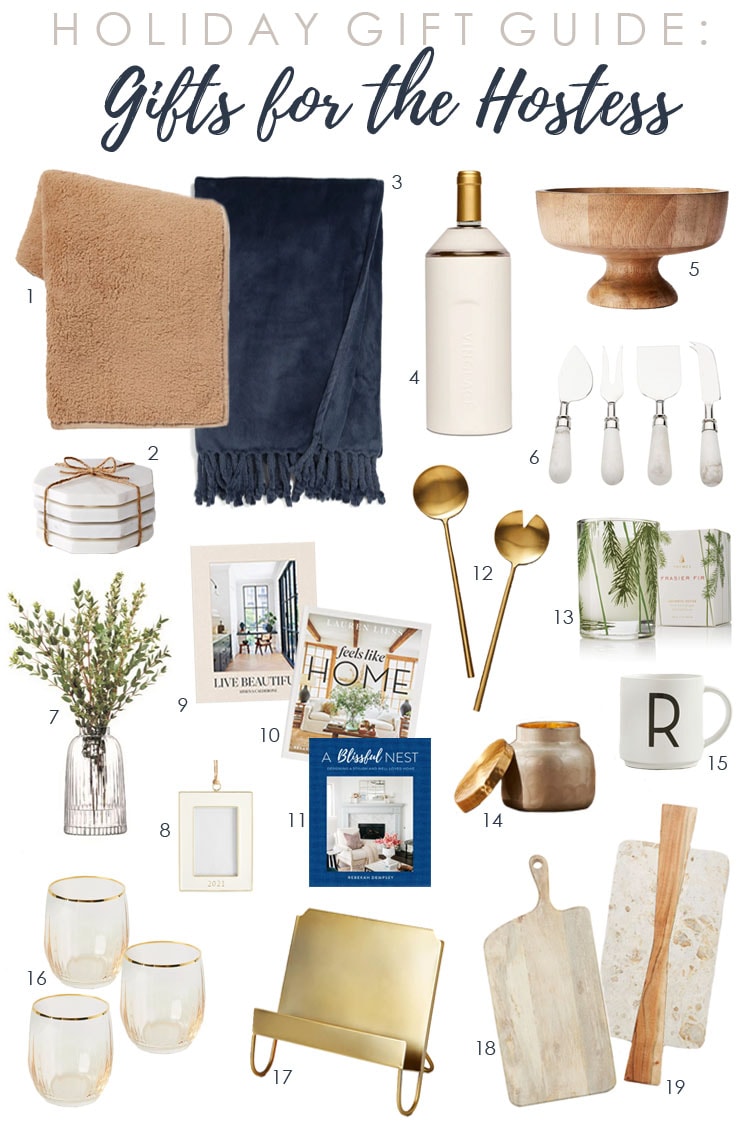 1 | 2 | 3 | 4 | 5 | 6 | 7 | 8 | 9 | 10 | 11 | 12 | 13 | 14 | 15 | 16 | 17 | 18 | 19
Gift Ideas for the Hostess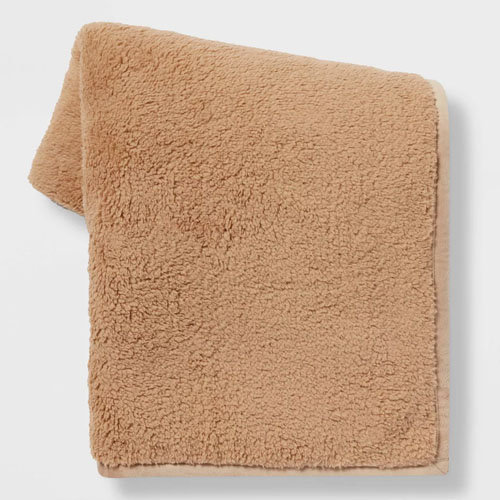 1. Sherpa Throw Blanket: you won't believe it but this sherpa throw blanket is under $20! It looks SO cozy and comes in a few colors and you know that you can't go wrong gifting a cozy throw blanket like this one.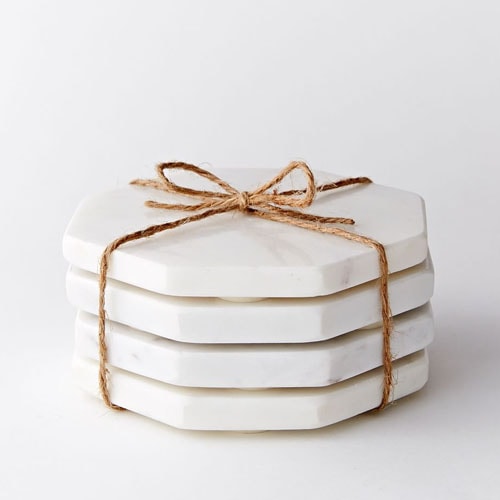 2. White Marble Coaster Set: I love the shape of these coasters and you cannot beat the price! Coasters are very practical and a great gift idea for any hostess.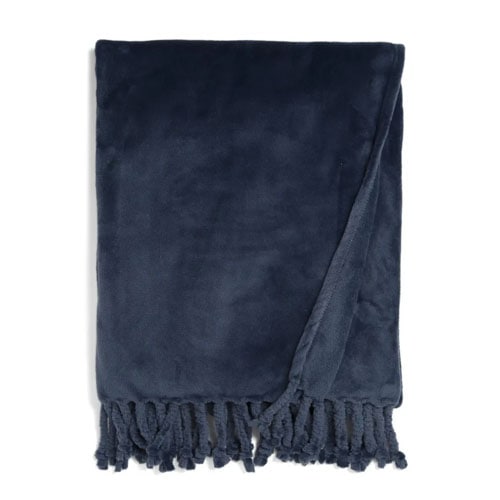 3. Navy Plush Throw Blanket: this throw blanket comes in a TON of colors and is just under $40. It's one of my go-to gift ideas and something I own myself! These blankets are so cozy, super high quality and a great gift idea for the hostess this holiday season but also for just about anyone else on your list too.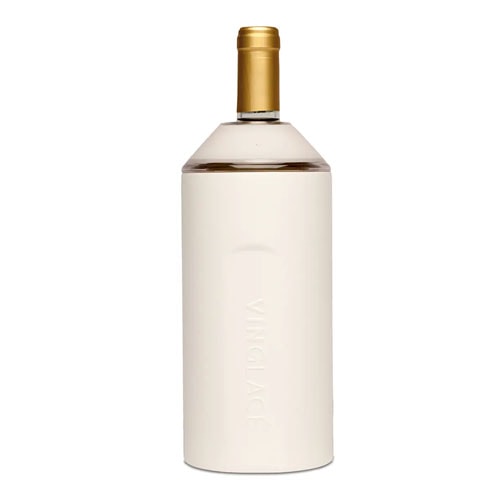 4. Wine Chiller: something else that I always recommend when asked for hostess gift ideas (or house warming gift ideas!) is a wine chiller like this one. It's such a great idea, under $100, comes in a bunch of colors and is something practical that can always be used.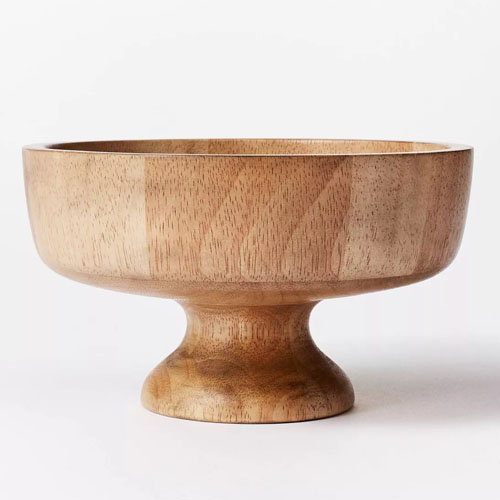 5. Wooden Pedestal Serving Bowl: I LOVE the shape of this serving bowl! Serving bowls, stands, etc are always good ideas if you aren't sure what to get a hostess during the holidays.
6. White Marble Cheese Knives: a classic hostess gift idea that can always be used! These are so pretty and the set is under $40.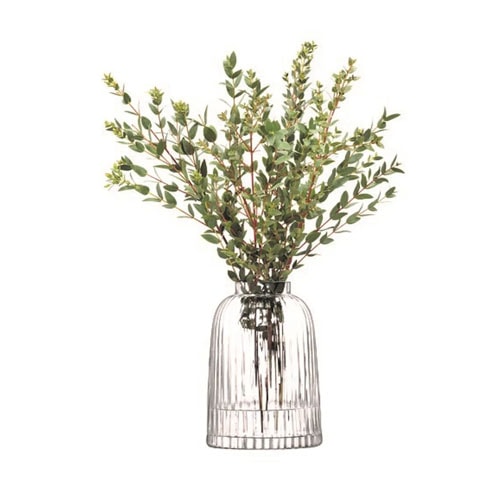 7. Pleated Vase: this gorgeous vase is $50 and a perfect gift idea! I love the idea of gifting a vase because it's something that can always be used and looks so pretty in every home too.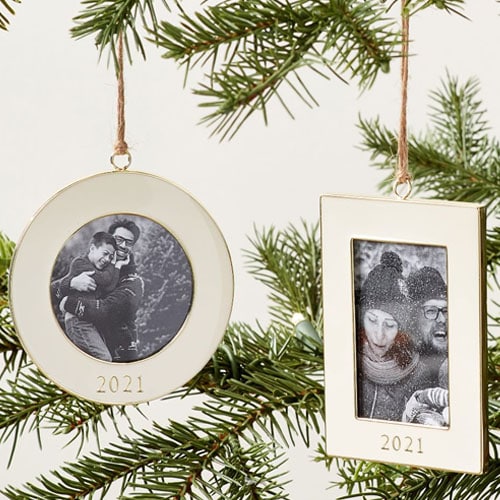 8. 2021 Ornament: this beautiful white enamel ornament comes in both a circle and rectangle and is such a fun gift idea for a hostess. Whether they moved into a new home, had a baby, got married, or you just have a fun picture idea, this ornament is something they'll treasure when they put up their tree each year!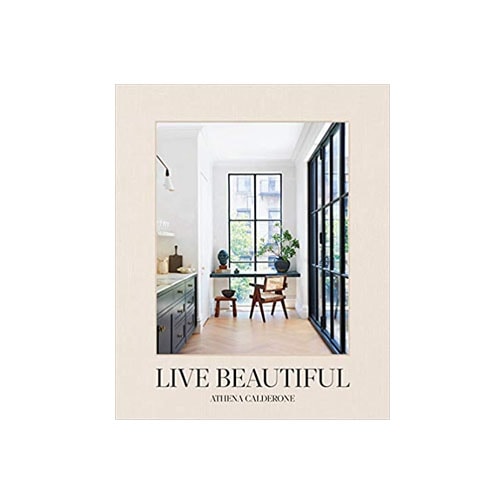 9. Live Beautiful Coffee Table Book: I love suggesting coffee table books like this one to give as gifts – they are practical but also beautiful decor!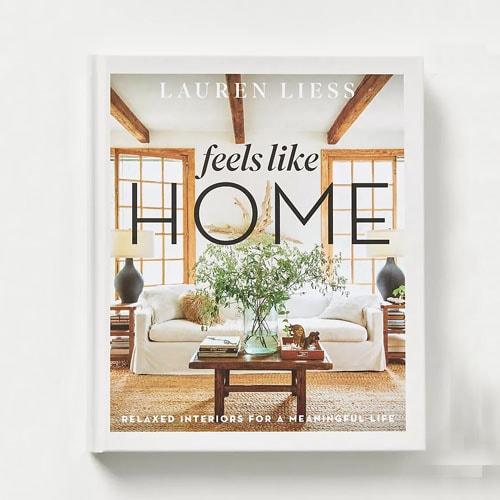 10. Feels Like Home Coffee Table Book: here is another beautiful book that you can display anywhere in your home!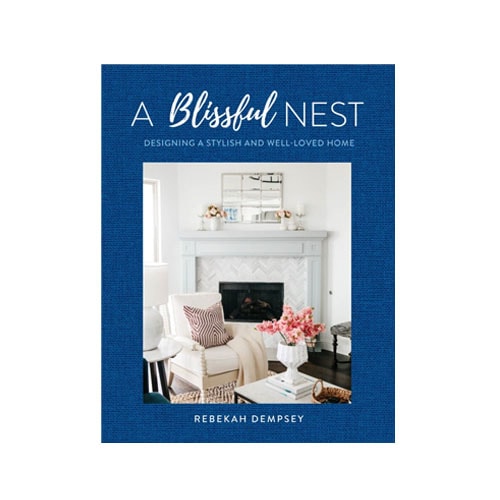 11. A Blissful Nest Book: have you heard? I wrote a book! It would be a great holiday gift idea for a hostess – it's filled with tips and tricks to put together your ideal living space and it'll give any space a pop of color as decor, too.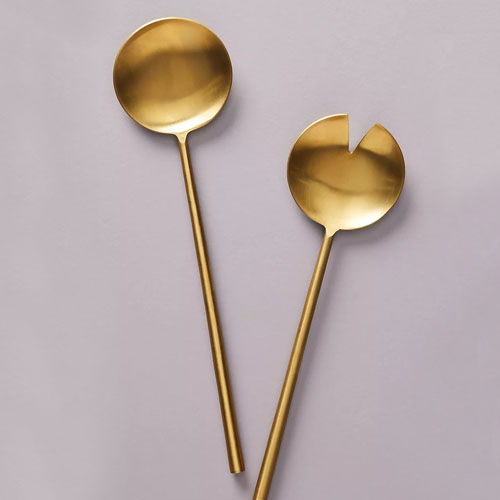 12. Gold Serving Set: this under $30 serving set is stunning and a practical gift that you know every host/hostess will get lots of use out of!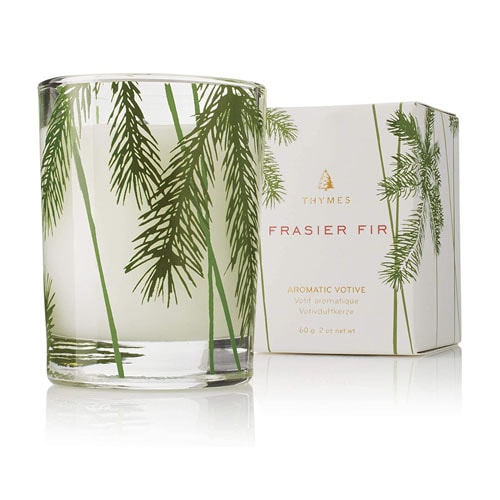 13. Frasier Fir Candle: this is on SO many gift guides that I put together and something I recommend to everyone who asks for a gift idea. It is THE best holiday scented candle ever and it's under $20! I have tons of these around my home and also gift them all the time – they're a classic!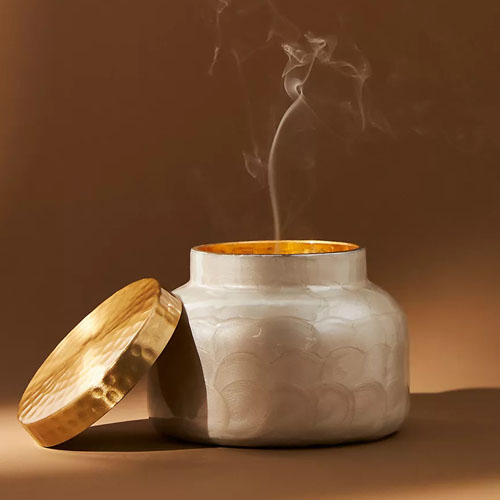 14. Capri Blue Volcano Candle: this candle is a classic and there's no doubt that you've already heard of it, smelled it or own it! LOL. It's one of those classic, go-to gift ideas and this holiday season is no different.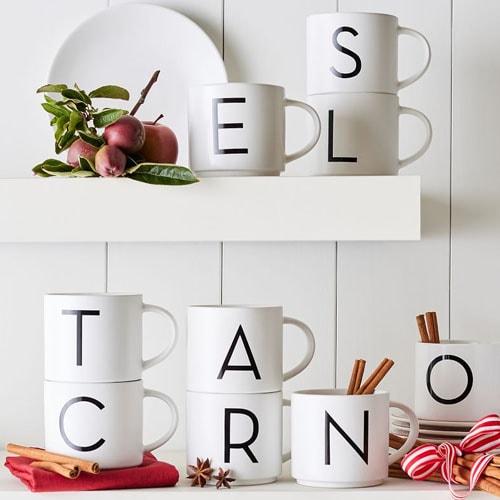 15. Initial Mug: this initial mug is $10 and just a fun gift idea for anyone.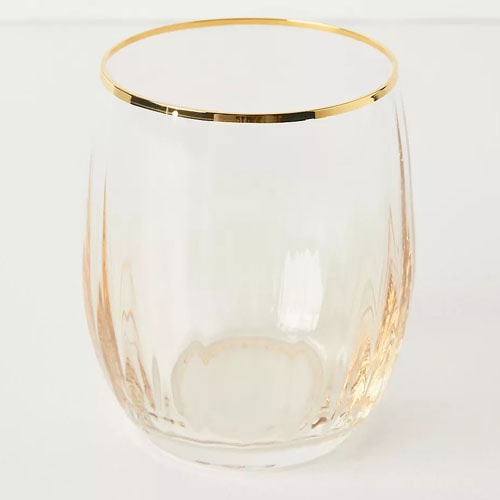 16. Gold Rimmed Stemless Wine Glasses: aren't these stemless wine glasses so beautiful? They come in a set of four and are under $60. They're something so different than your basic wine glass and they are such a great gift to give! They'll look beautiful displayed in a cabinet and also when in use.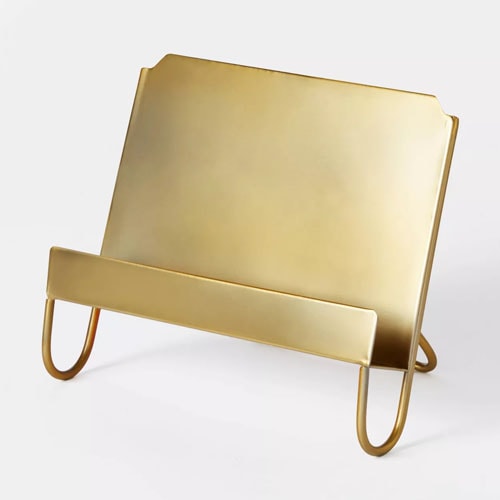 17. Gold Cookbook Stand: cookbook stands are perfect gift ideas for the hostess, but also for anyone who loves to cook/bake. They also serve as a pretty piece of decor to display your favorite cookbook on when not in use! You could even use it to hold a tablet if you get your recipes via the internet. It's under $20 and something any host is sure to not already have!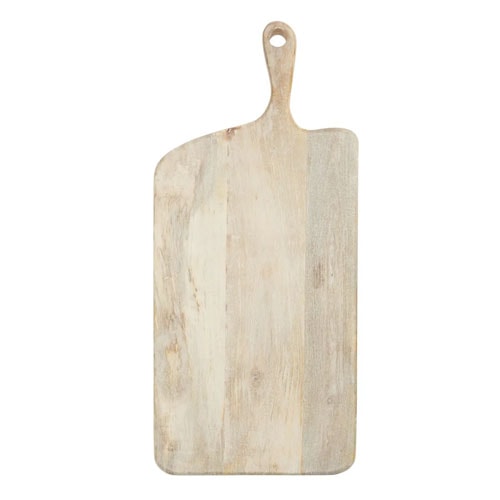 18. Mango Wood Cheese Board: this cheese board is a great shape and a different colored wood than you usually see! It's under $40 and a perfect host gift for the holidays.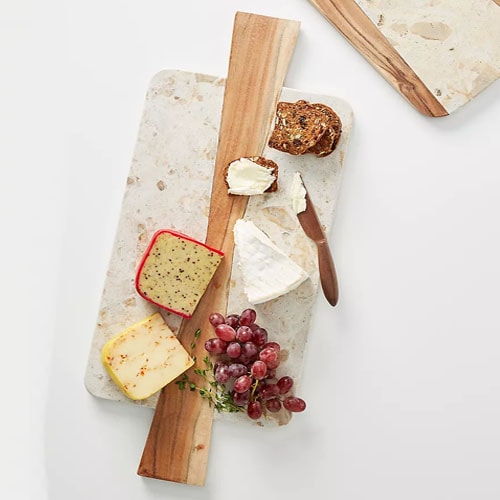 19. Marbled Acacia Cheese Board: I LOVE the mixed marble and acacia wood here – it's such a gorgeous combination and the design of it is something so unique. Under $60 and a perfect hostess gift idea for the holiday season!
Hope you love all these gift ideas and stay tuned for more favorite gift ideas as we share more over the next few weeks.
Gift Guides to Help You Shop this Holiday Season:
Follow along to get more of my tips on home decor, DIY, and lifestyle on the following: