This post is sponsored by Close5.
Guys, Have I got a great new shopping source for you today! Have you heard of the Close5 App yet? It is totally FREE and is kind of like a estate/garage sale app on your phone. I mean talk about convenient. I love that it is so user friendly too. Warning it is slightly addictive. Once I got started I had a really hard time putting my phone down which my husband just loves (insert sarcastic voice!). I found so many things I wanted and everything was so close to me. I know you will love this as much as me so here are my tips on how to shop on the Close5 App.
How To Shop On The Close5 App:
Step 1:
First go to your app store and download the Close5 App.
Step 2:
Open your app and set up your profile. This will make sellers feel more comfortable to negotiate with you when they can see who you are. Add a profile picture and a user name to identify yourself.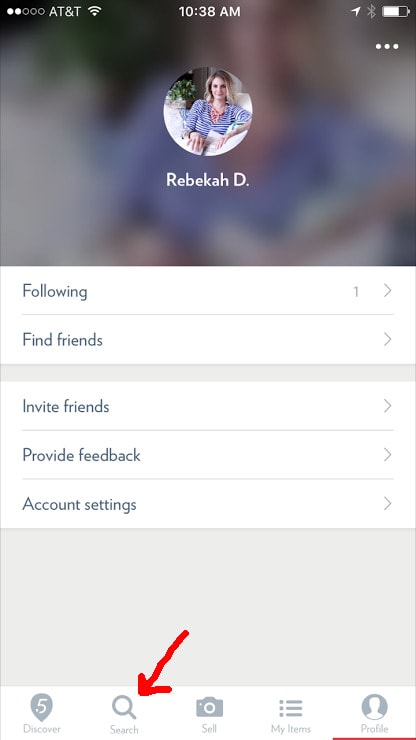 Step 3:
Click on the search tab at the bottom of your toolbar. At the top, type in what you want to search for our choose from preset categories. Some of my favorite terms to search for are antique, vintage, Pottery Barn, rattan, bamboo, distressed, etc . . . The more specific you are the better. It will help to narrow your search down.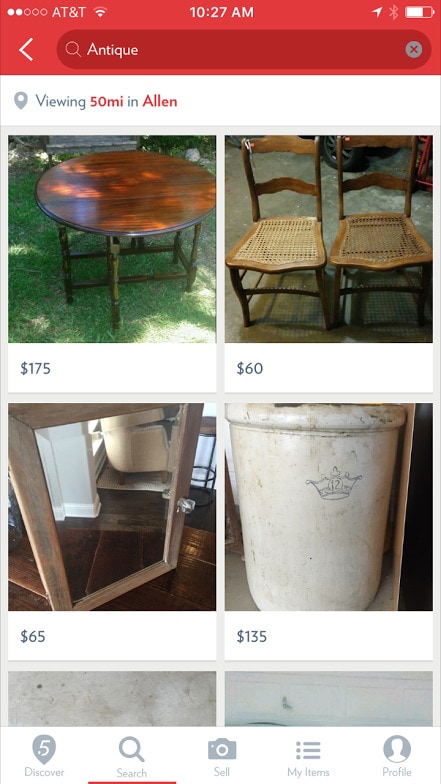 Step 4:
Find a piece you love and make an offer! Click on the turquoise "Make A Offer" tab and send a note to the seller. When the seller responds, the conversation will come up under "My Items" on the toolbar at the bottom.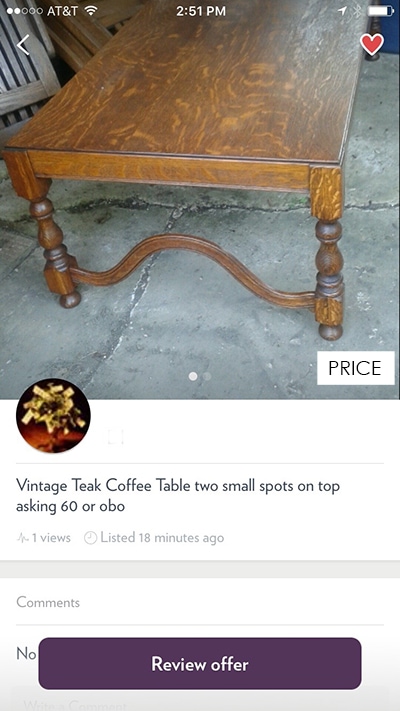 Step 5:
When you and the seller agree on the price, you will see "Review Offer". Set up a time and place with the seller and you are done and a new proud owner!
So on to the real good stuff! Take a look at the score of a deal I got.
I found this table that reminded me of this one that I have had my eye on for a year. I just have not been able to suck it up and spend the $$$ on that one. But now I have something I love and is got me the same look that I was after! Take a look: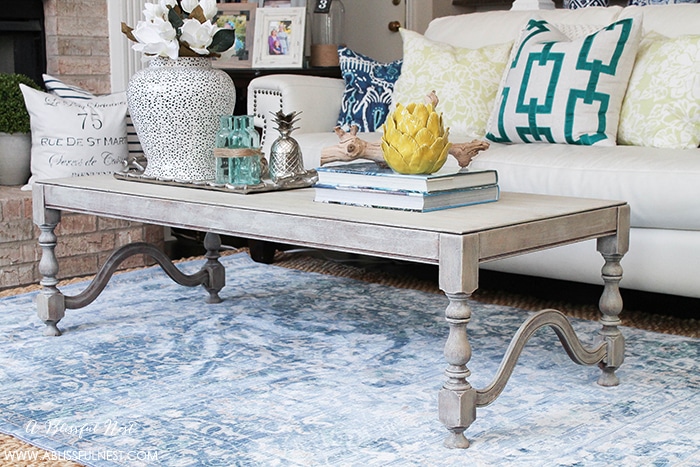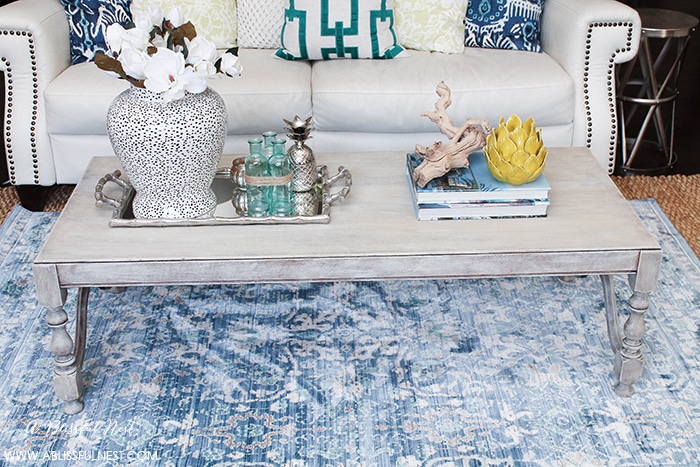 First I sanded the table with this sander.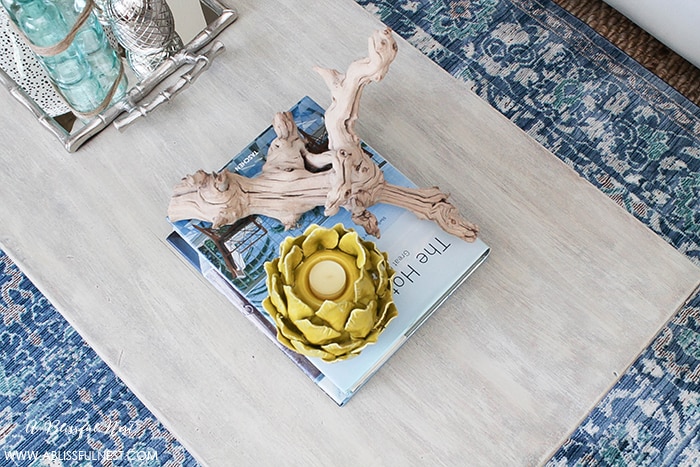 I then used a simple dry brush technique with 3 colors to achieve the look. I took a white, grey and a tan color in that order and using a dry brush went back and forth over the wood. I really love the weathered look it gave the finish.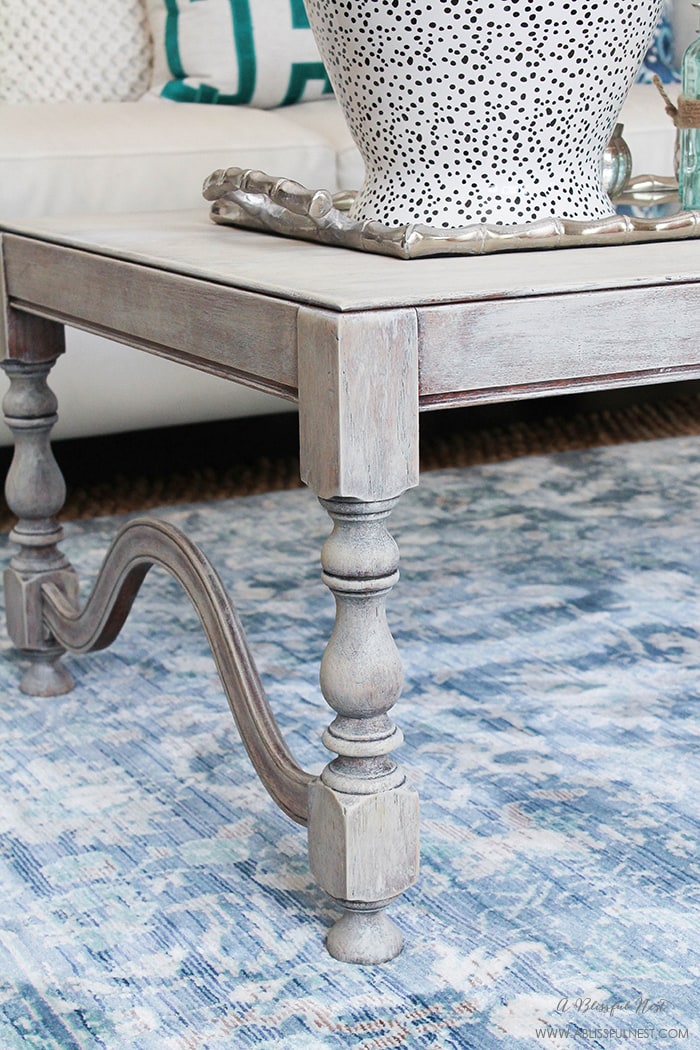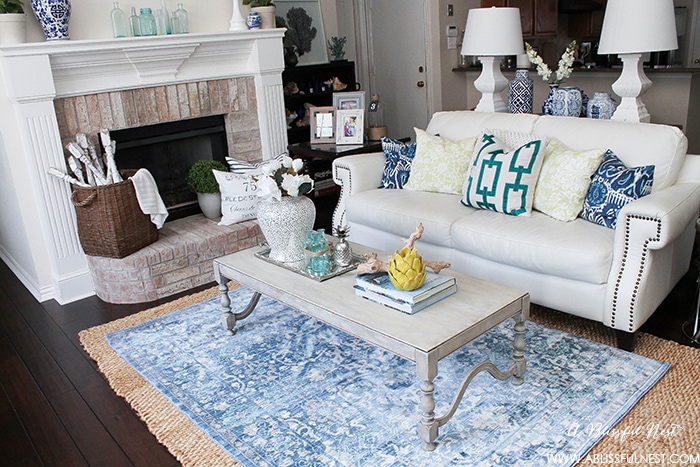 So what do you think? I can't believe how easy the Close5 App made this and I am so excited to have a transformed space with this new piece in my house. I have so many things sitting in my garage that I plan on listing on Close5. My husband will be thrilled for me to get it cleaned out! Hopefully I won't find more goodies along the way!
THIS IS A SPONSORED POST. A BLISSFUL NEST HAS RECEIVED PAYMENT, TRADE, AND/OR PRODUCTS FROM CLOSE5 IN EXCHANGE FOR PROMOTING. HOWEVER, ALL OPINIONS STATED ARE OUR OWN.