Inexpensive Ways to Create Instant Curb Appeal
This post may contain affiliate links. Please read our disclosure policy.
Are you looking to enhance the front of your home? So, trust me when I say it is easier than you think.
When we bought our home we were boxed into builder grade options and over the last year, I have drastically changed the appearance by using inexpensive ways to create instant curb appeal.
It's amazing how the little things can have a big impact and they may be things you've never put a lot of thought into.
I hope to inspire you to get creative and switch things up to update the front exterior of your home.
Curb appeal can be anything to giving attention to your front porch or investing in the landscaping.
But there are some tips and as I like to call them "cheats" that can help you achieve the look you are after!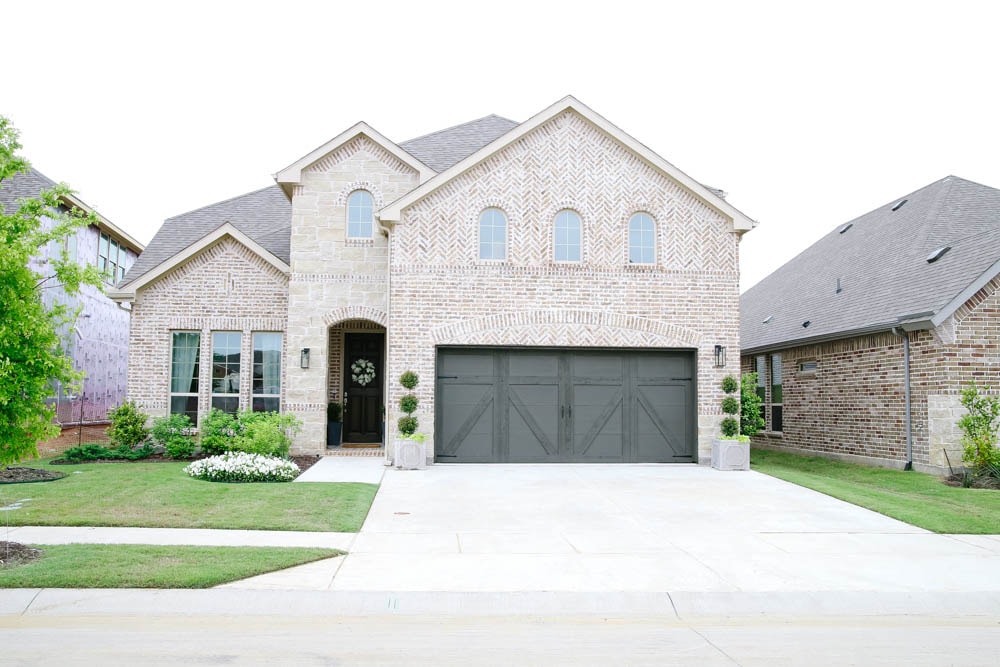 Inexpensive Ways to Create Instant Curb Appeal:
1. Lawn care maintenance
Having a lush green lawn is key to gorgeous instant curb appeal.
There are a few things you can do to make your lawn standout.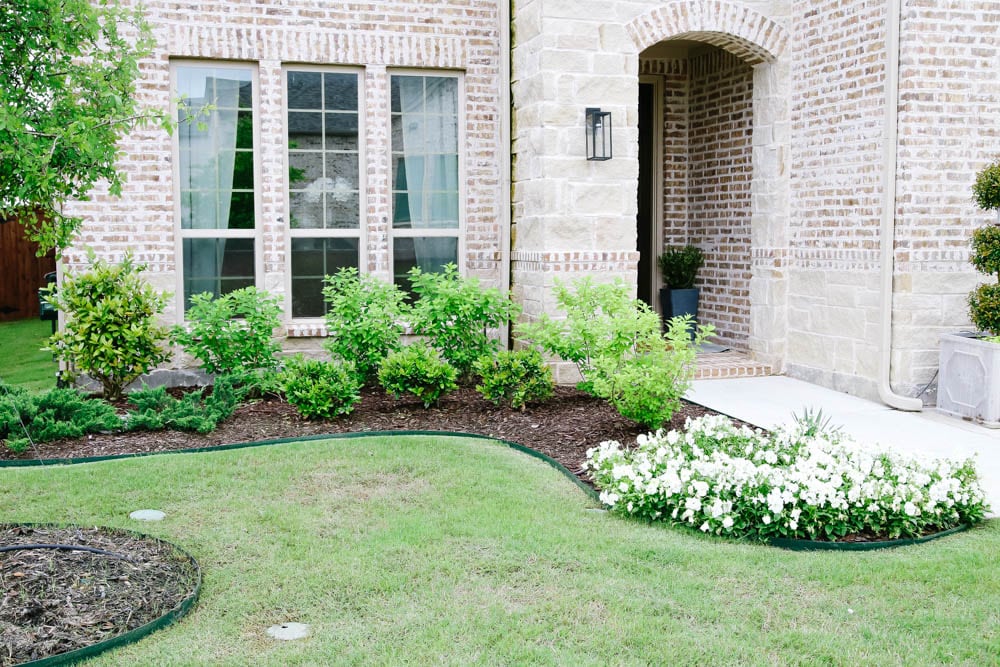 Aerate your lawn at least once a year.
This will help with water drainage and nutrient absorption.
There are a couple of tools you can get to do this like this aerater with a foot bar or this one that fits onto your shoes.
Use lawn fertilizers
Lawn fertilizers will help your grass grow quicker, fuller and more green.
They also help protect your grass from disease and makes your grass more resilient. There are many to choose from but this one is my favorite.
Water longer but infrequently
The best rule of thumb is to cut your grass long and then it will grow thicker roots.
The longer the grass is the less frequent you need to water it. Experts recommend watering an inch per week but check with your local nursery for your soil and climate.
2. Fresh paint on the front door
One of the easiest ways to update your curb appeal is to select fresh paint for your front door.
Either choose a rich finish or go bold and use a color.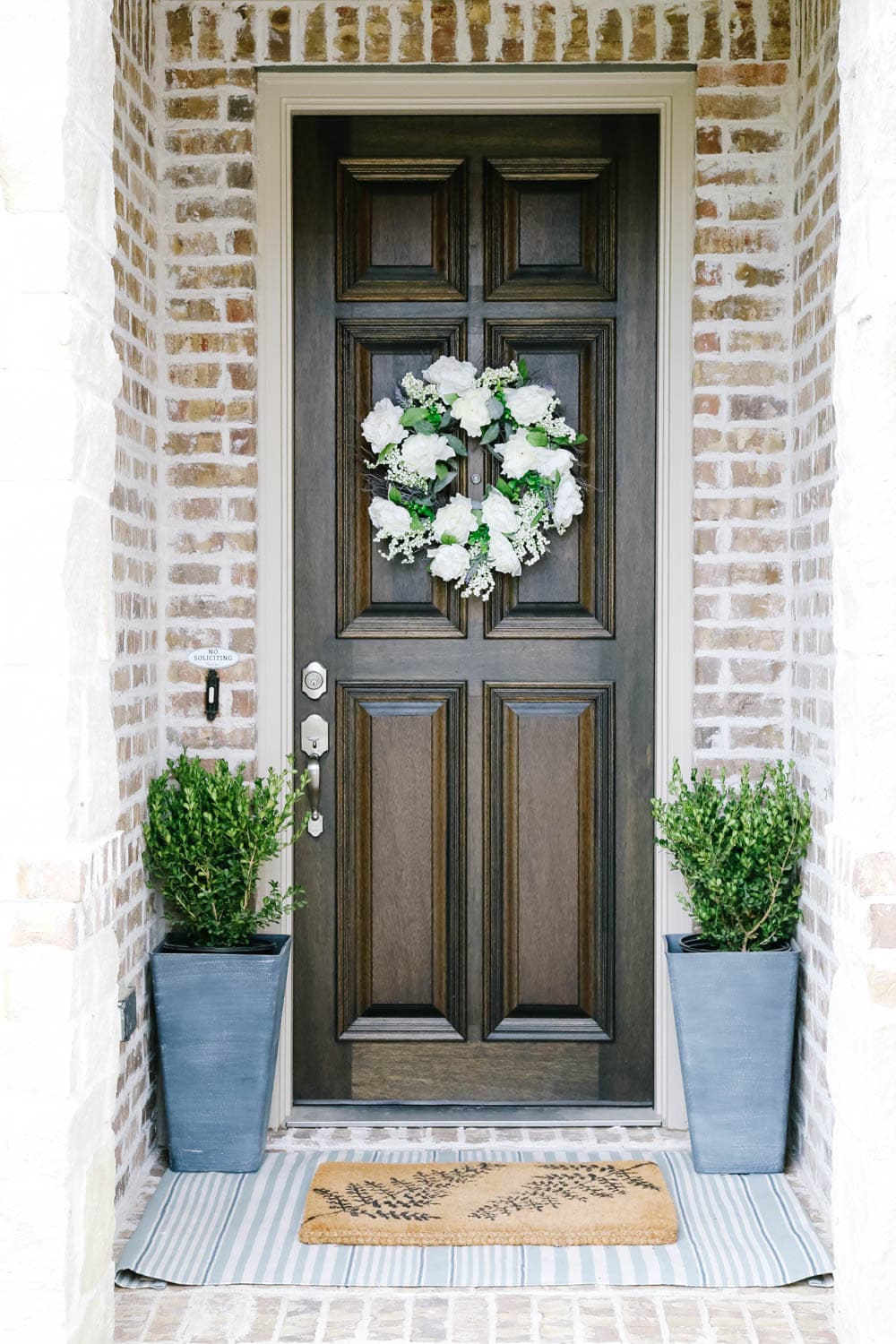 It creates a fresh and inviting feel especially when it is an unexpected pop of color!
I have a front door paint color guide for you HERE to help you select the perfect shade for you!
3. Update outdoor lights
Switch out your decorative lighting
Updating your sconces and other decorative outdoor lighting can change the whole look of your front exterior.
You can add a modern look by selecting more rectangular sconces or choose lanterns for that farmhouse style look.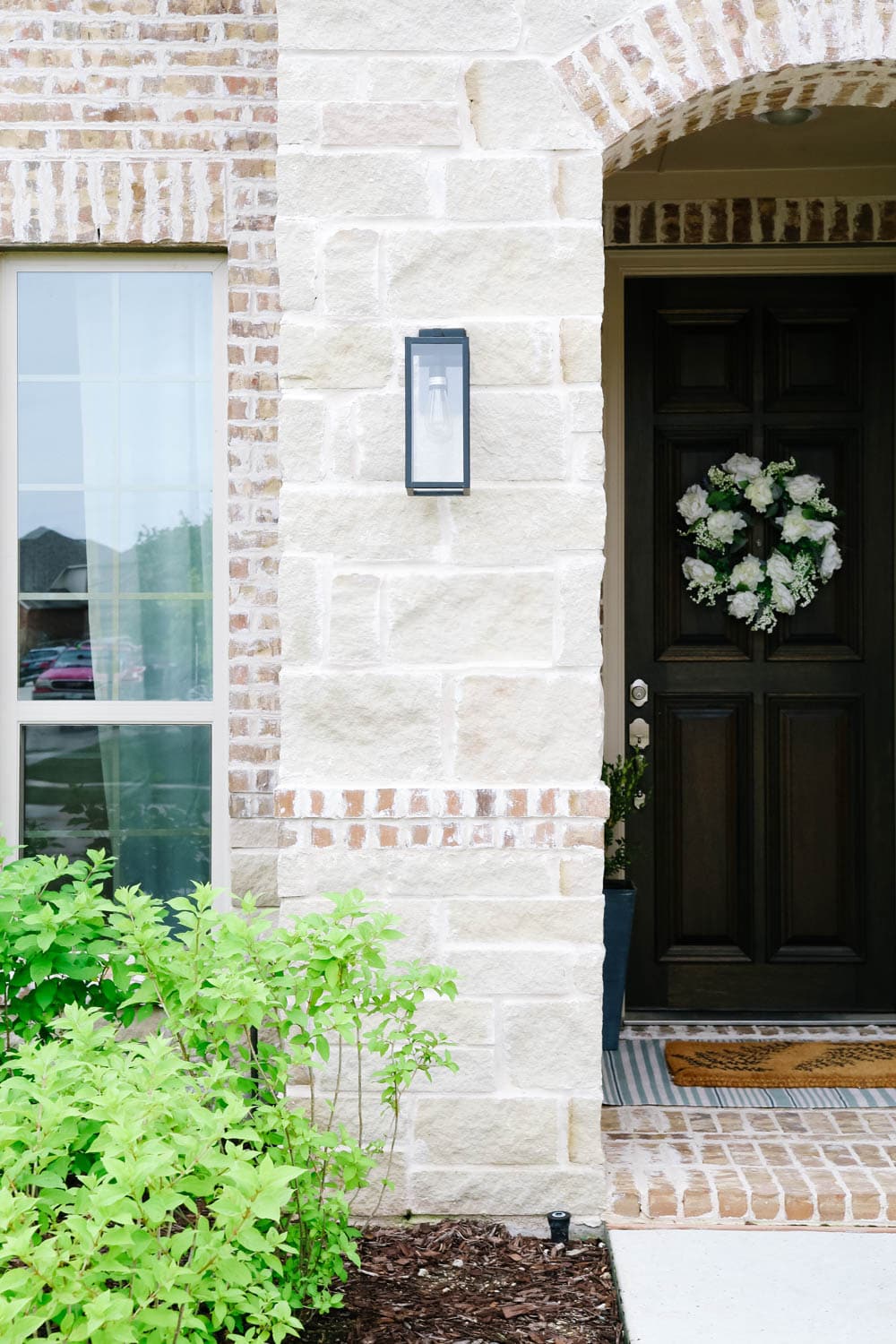 Add uplighting
Another great way to up your curb appeal game is to add uplights in front of your windows in the flower beds.
These flood your front windows with light at night and actually make the pitch of your roof look taller in the evening.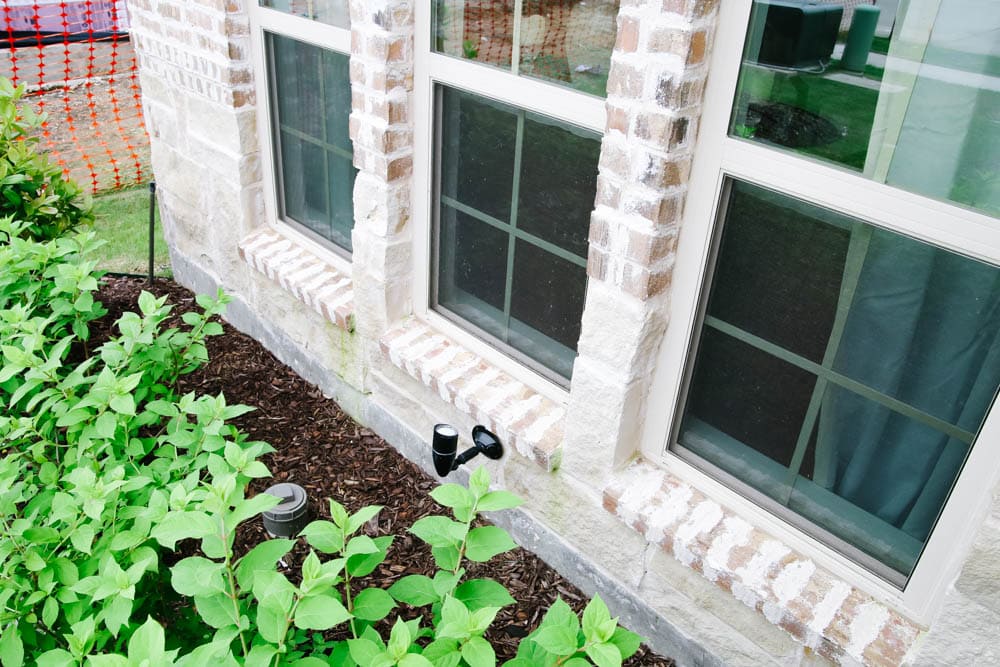 Consider landscape lighting
Lastly, consider adding landscaping lighting.
They can light a pathway on the edge of your garden and outline your flower beds.
If you don't want to invest in electrical for them, there are solar powered options that are just beautiful!


4. Plant seasonal blooms
Planting blooms that are in season can be an instant pop of color and freshen up your curb appeal.
Either line the gardens edge with seasonal flowers or add them to planters on your front porch.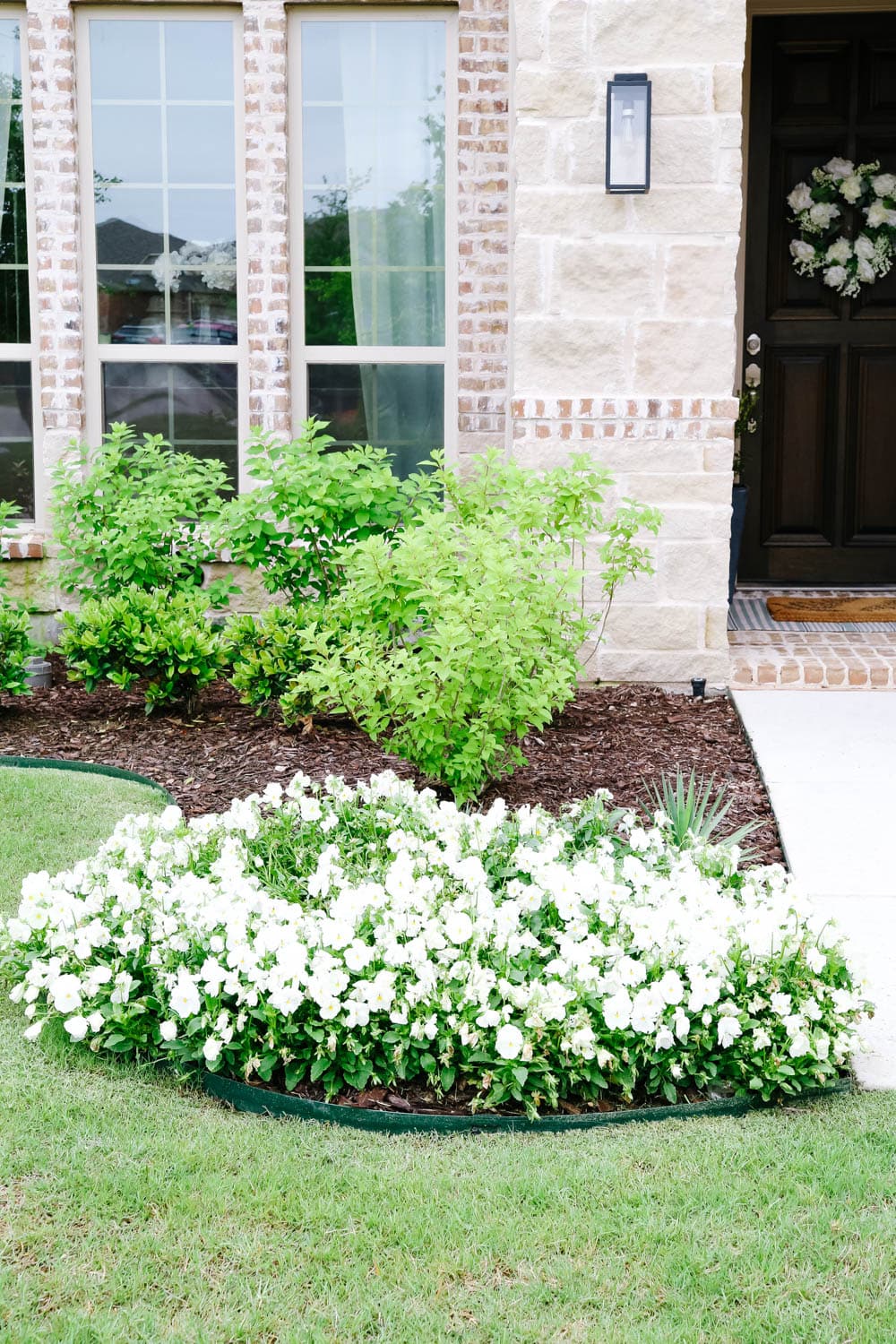 Check with your local nursery for the heartiest to plant depending on the season you are heading into – can they withstand the cold or if it is summer, will the heat burn them.
If you don't have a large enough space for planting flowers in the ground then consider a cluster of pots for your front porch to plant them in.
5. Fresh wreath for the front door
Nothing welcomes your guests like a beautiful front door wreath!
I have so many wreaths and I can not get rid of them after the season.
We have nails in one of my walls in the attic and I hang them all there but I generally get a couple of new ones every year too.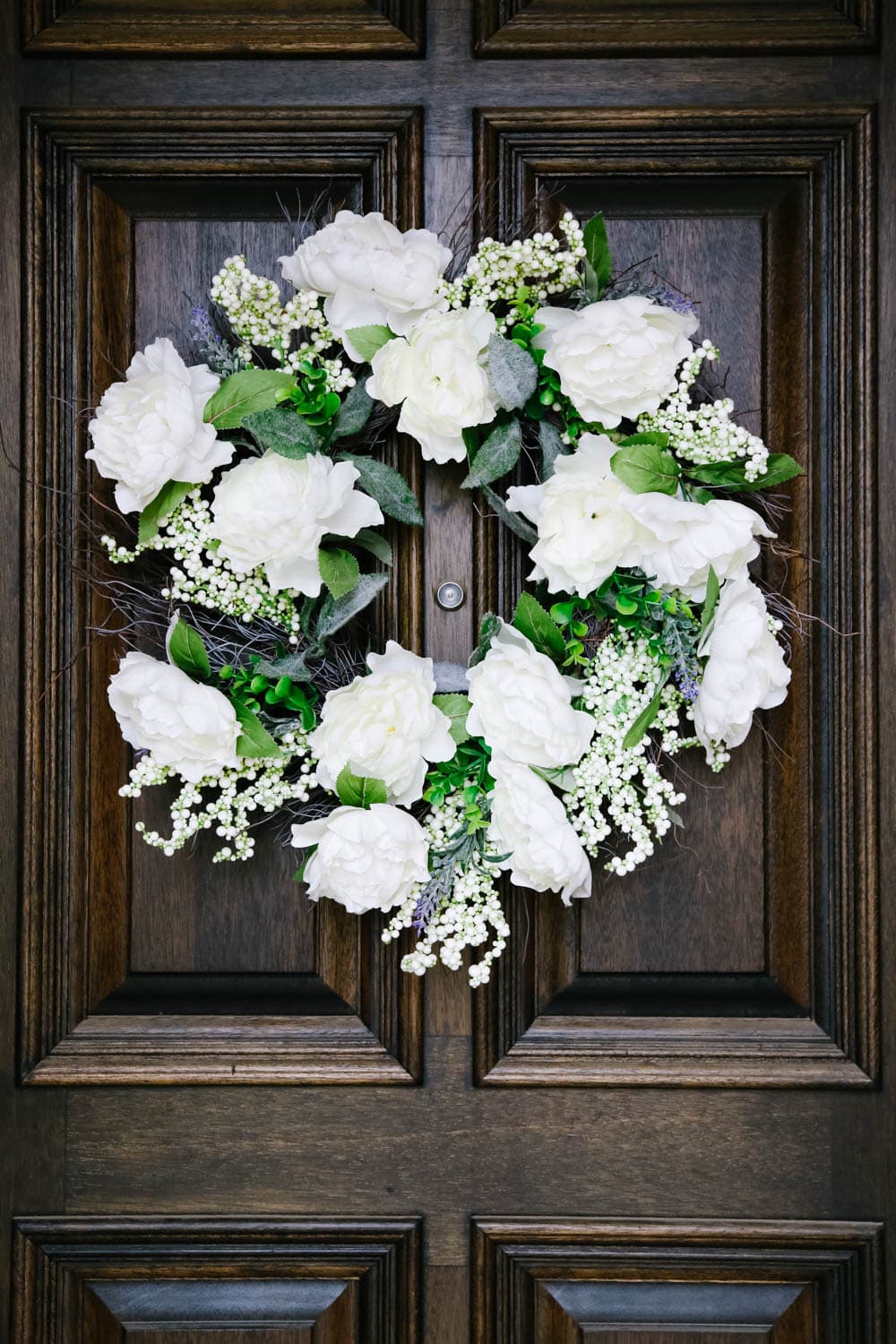 I love to add ribbon to mine and you can see how I did that HERE for my DIY peony wreath I made last year.
Sometimes if I get one that is not full enough, I will get some extra flowers from Michaels or Hobby Lobby and jush it up more.
Recently I shared some of my current favorites so you can shop those below.


So what kind of look are you after for your own curb appeal?
Do you want to go more traditional, farmhouse, coastal, modern?
I have collected a few exterior design examples of these different styles to inspire you and help guide your choices for changes for your own front yard.
Home Styles + Ideas to Update Your Curb Appeal:
Traditional Home Style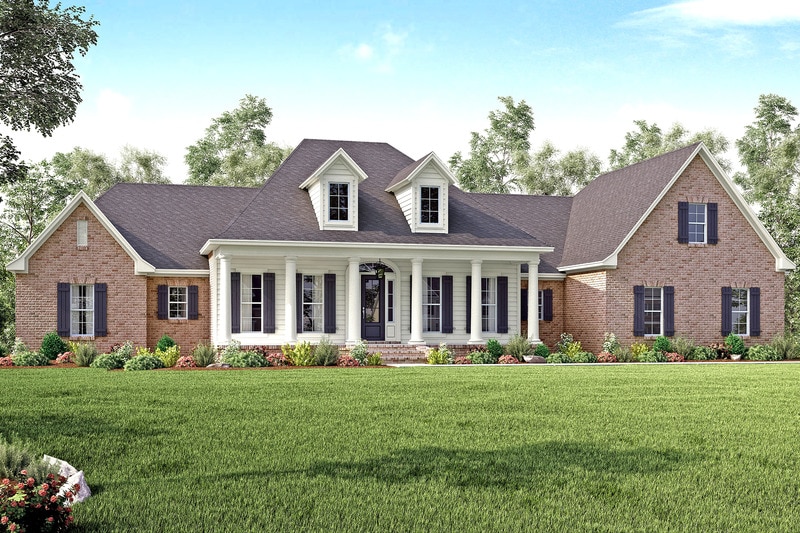 Farmhouse Home Style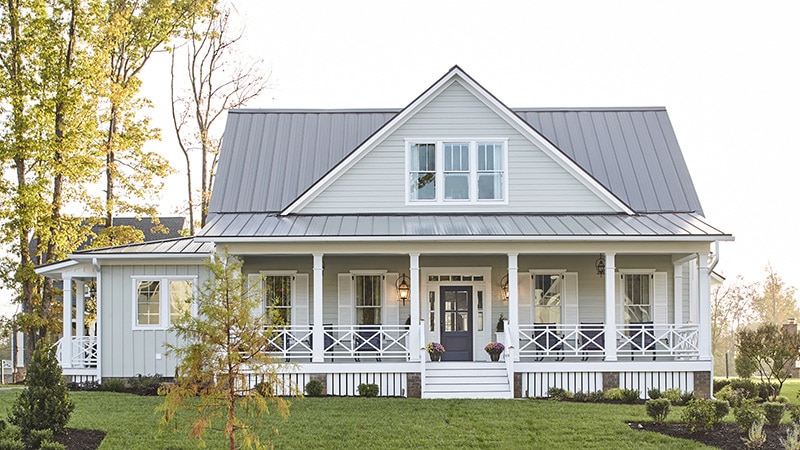 Coastal Home Style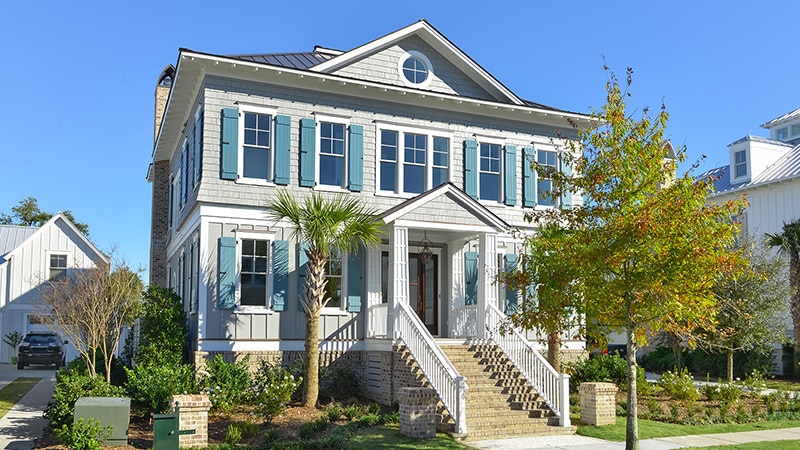 Cottage Home Style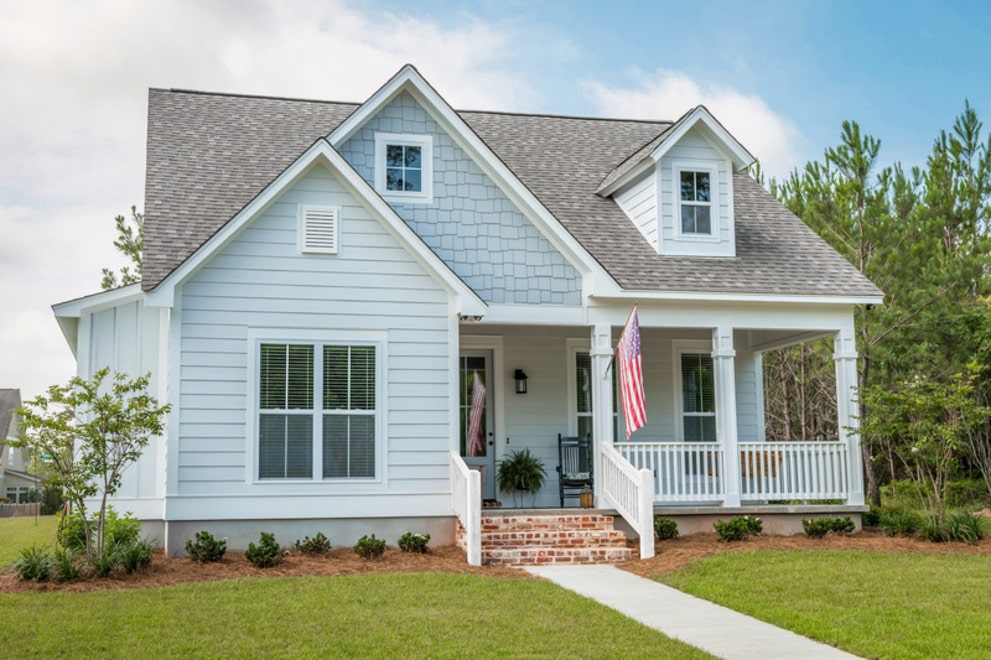 French Country Home Style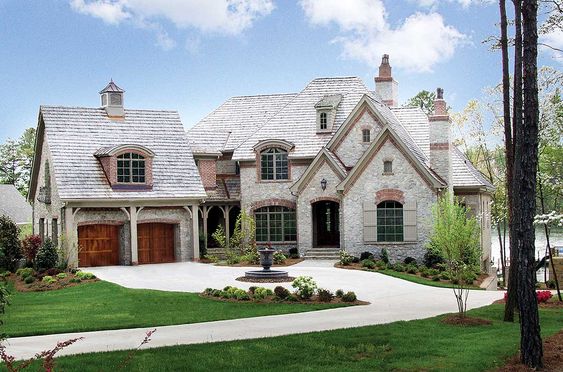 Mediterranean Home Style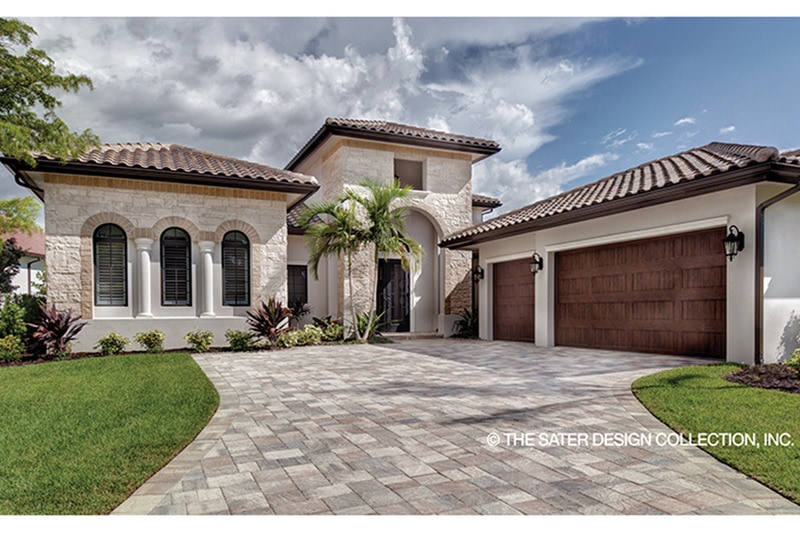 Craftsman Home Style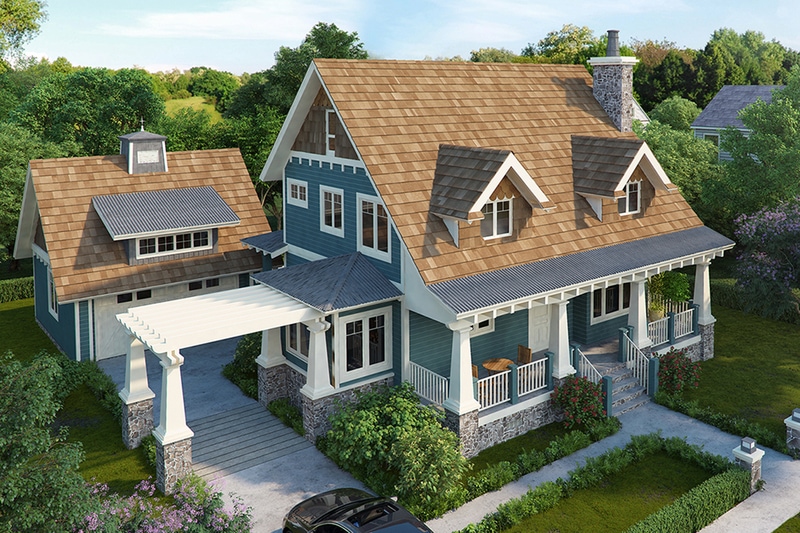 Ranch Home Style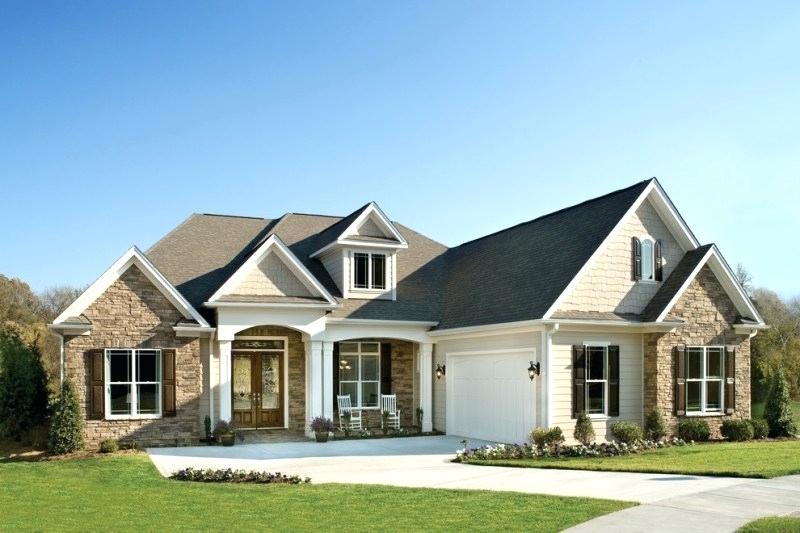 Need to bookmark this for later?
Pin Our Image: