Beautiful and Affordable Garden Planters
Have you started thinking about how you'll decorate your porch/patio space(s) for the spring and summer yet? It's all that's on my mind because I'm just so excited for this time of year! LOL. No matter how you're going to decorate this year, and whether you already have your outdoor setup or are looking to revamp it, one way to add lots of texture, color, and life to your space is with plants and of course beautiful garden planters too.
Whether you add in faux plants to your outdoor living space or real plants, or a mix of both, these beautiful and affordable garden planters are must-adds to your decor! I rounded up all of my favorite garden planters I've been seeing lately and have found tons of styles so there's something here for everyone. Just scroll down to see all of the most beautiful, affordable garden planters!
This post contains some affiliate links for your convenience. Click here to read my full disclosure policy.
1 | 2 | 3 | 4 | 5 | 6 | 7 | 8 | 9 | 10 | 11 | 12 | 13 | 14 | 15 | 16 | 17 | 18 | 19
Beautiful and Affordable Garden Planters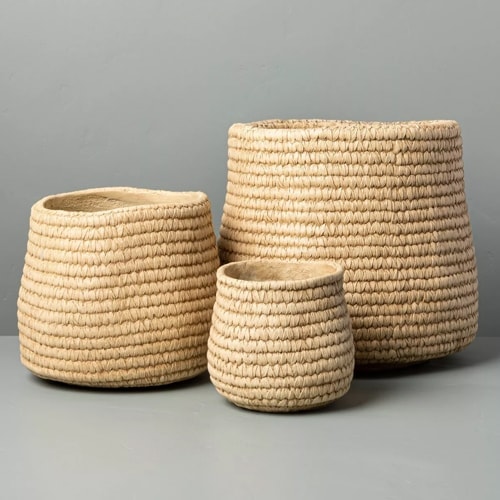 1. Concrete Basket Planter: I love, love, love this planter! It comes in a few sizes and it's great for indoors and outdoors. It has drainage holes, comes in three sizes and I love that it has a rattan look to it even though it's concrete!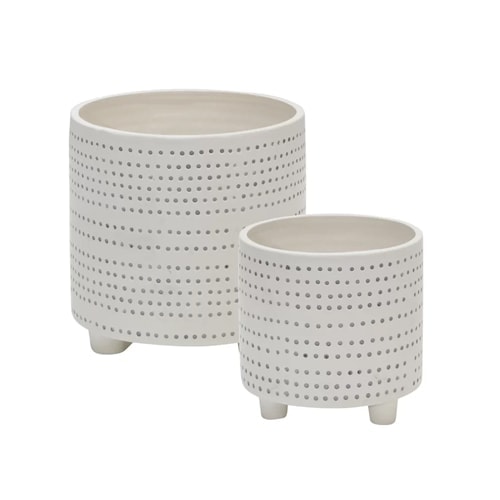 2. Dotted Ceramic Planter: this planter comes in two sizes and the best part is they come together! They are so fun and the perfect modern designed planters for your flowers and greenery.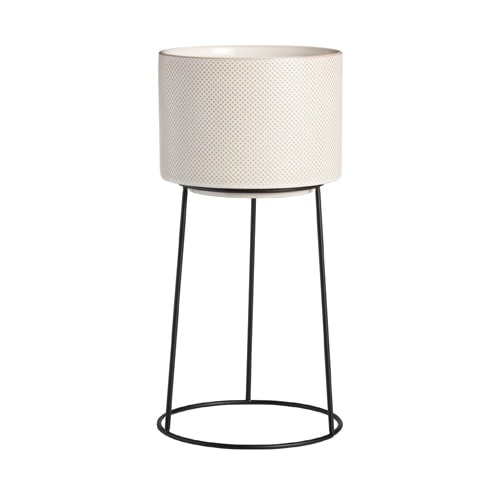 3. Ivory Ceramic and Metal Stand Planter: this mixed ceramic and metal planter is neutral, would look beautiful with some colorful flowers in it and it's under $40!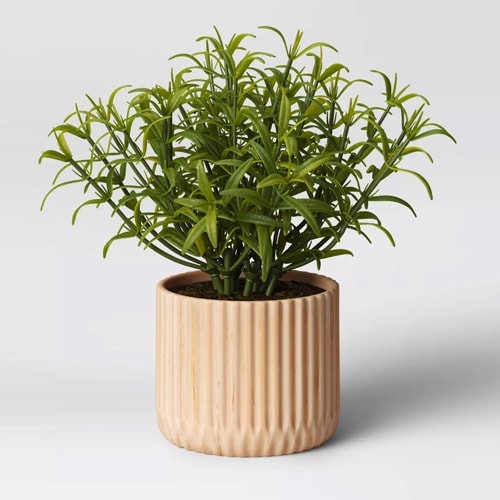 4. Faux Wood Planter: this beige faux wood planter is so pretty and a great smaller plant planter! Super affordable and comes in two sizes – a must!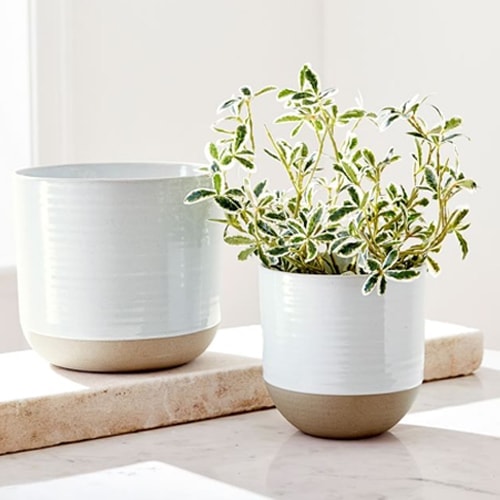 5. Beige Stoneware Planter: this stoneware planter is such a fun piece to add to your indoor or outdoor decor this year! It comes in two sizes and it's super neutral so it matches just about every color palette.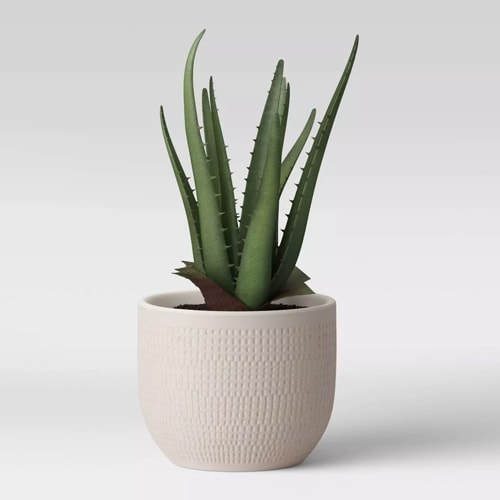 6. Textured Ceramic Planter: how fun is this planter?! It's perfect for smaller table plants and would look so pretty mixed with other colored and textured planters too.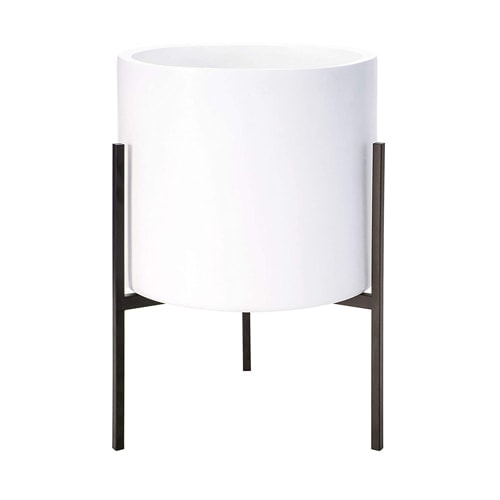 7. Modern White Cylinder Planter: this might be my favorite planter of the bunch! It is so simple but so pretty to display your favorite plants in.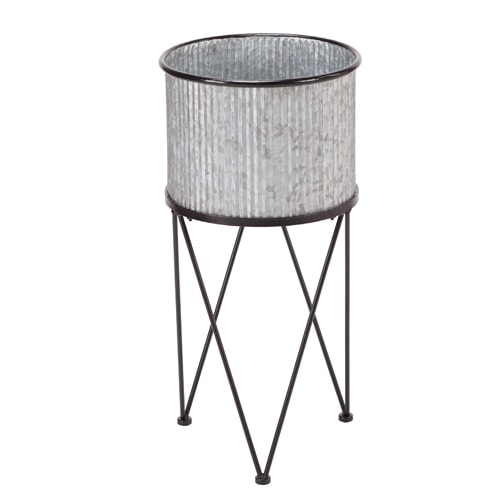 8. Galvanized Metal Column Planter: how different is this galvanized metal planter?! I love it! Such a fun statement piece for your porch or patio.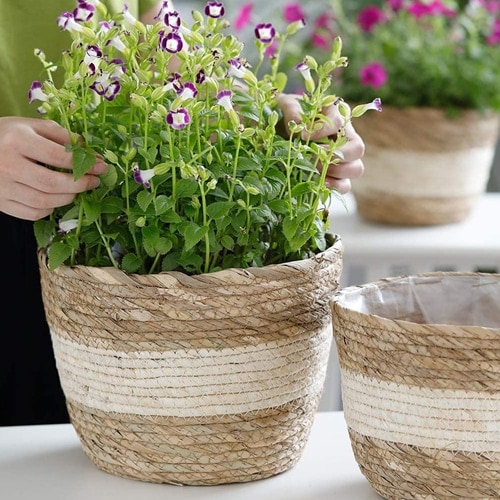 9. Seagrass Woven Planter: these come in a few sizes and are under $30 – they're perfect for indoors or outdoors and they double as a basket too! So fun and perfect for all sorts of plants this year.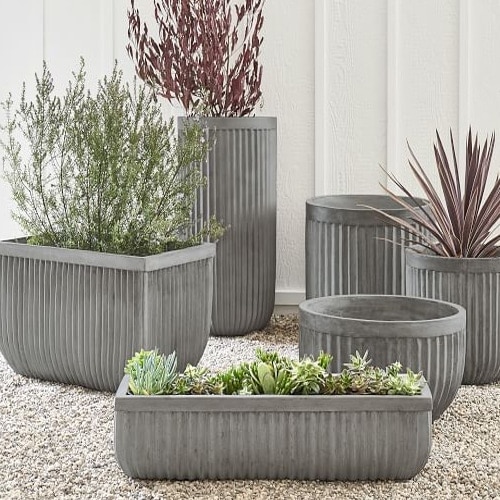 10. Concrete Fluted Planter: these planters come in SO many sizes and are perfect for bigger plants or flowers. I think they'd be so pretty in a garden or your front/back yard!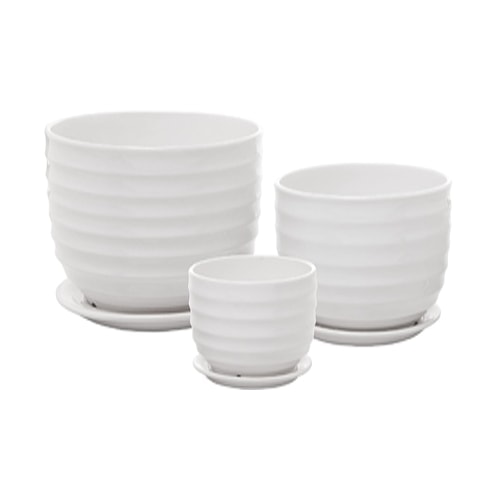 11. Modern White Ceramic Planter: I love how these look together but they'd also look really pretty split up around your home/patio! They're so simple but perfect if you're looking for a new planter or two.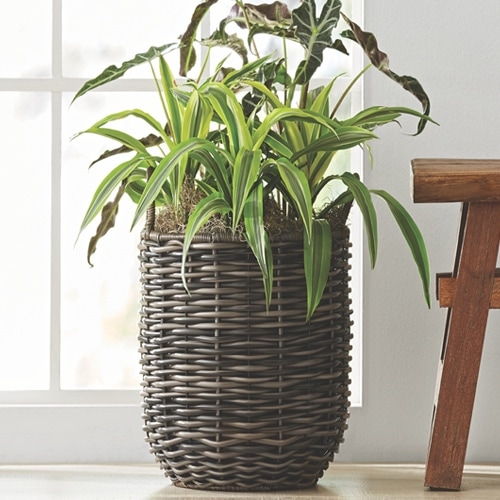 12. Rattan Planter: I love that this rattan planter is a different color than you'd expect when you hear "rattan". It's so pretty and would look gorgeous with some bright colored flowers in it!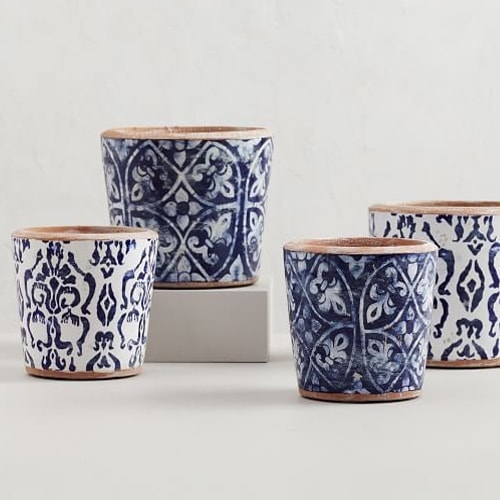 13. Patterned Ceramic Planter: these navy and white hand-painted printed planters are SO fun! They would look so, so good with some big white flowers planted.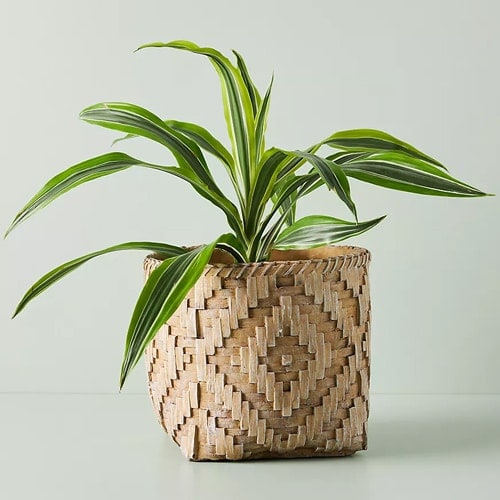 14. Woven Planter: this fun planter is such a cool statement piece! It would look so pretty with any style of decor too.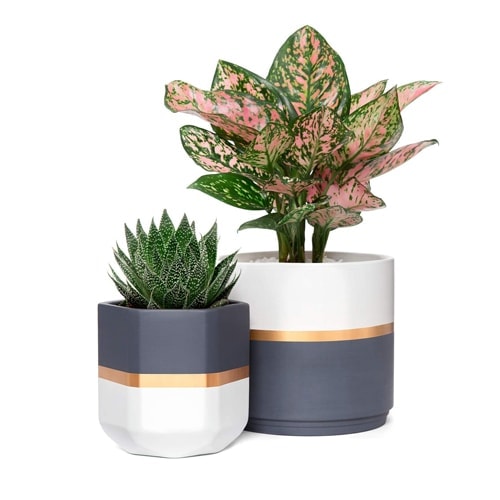 15. Geometric Ceramic Planter: these come in a few sizes and I thought the colors were just so fun! They're super modern and make such a statement.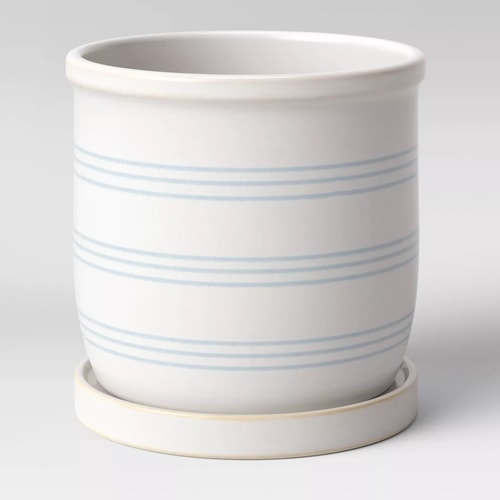 16. Pinstripe Ceramic Planter: this pretty, under $15 planter is perfect for your favorite plant!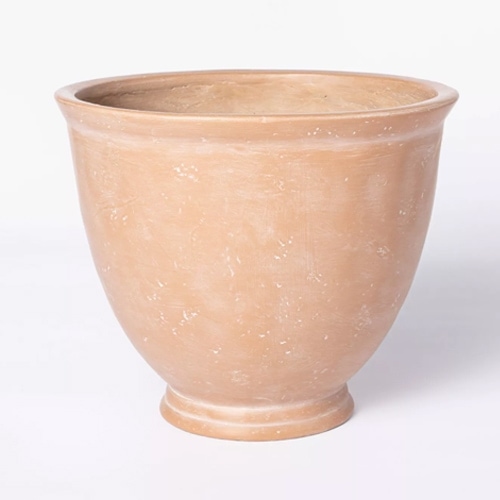 17. Hickory Composite Planter: this is SUCH a gorgeous planter! I love the color and love that it comes in two sizes. I think it'd look so pretty displayed in both sizes with your favorite flowers in it!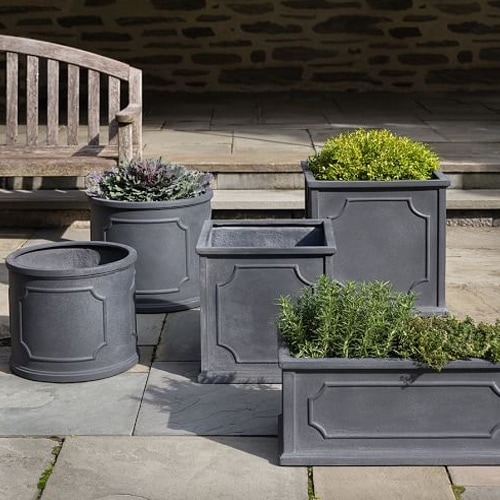 18. Handcrafted Planter: these also come in a bunch of sizes and would look so pretty on your porch or a patio area! The different shapes mixed together will display your flowers and plants so beautifully.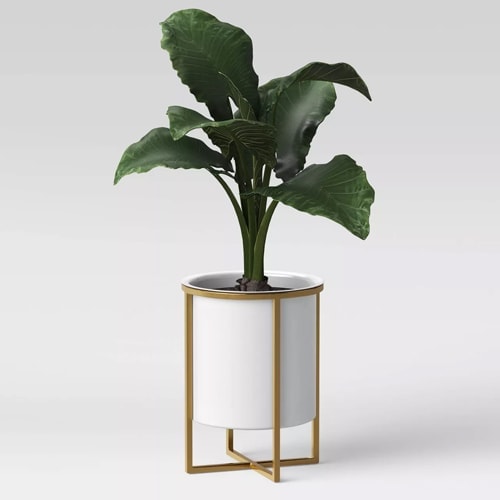 19. White Iron and Gold Brass Planter: how beautiful is this planter?! I love the style and the hint of gold – it's such a fun piece and it's under $50!
We hope these beautiful and affordable garden planters help you to add to your outdoor living space this spring and summer!
Follow along to get more of my tips on home decor, DIY, and lifestyle on the following:
Pinterest | Instagram | Facebook | Twitter