Lauren's Horse Party – Activities
This post may contain affiliate links. Please read our disclosure policy.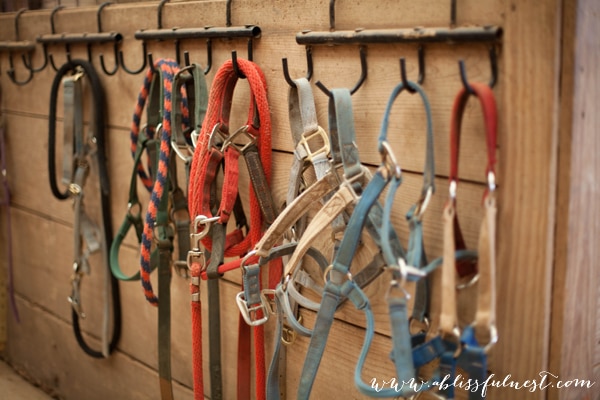 We had so much fun with this party and there were so many fun horse party activities! The kids were very hands on with the horses and Woodhaven Stable is an amazing place.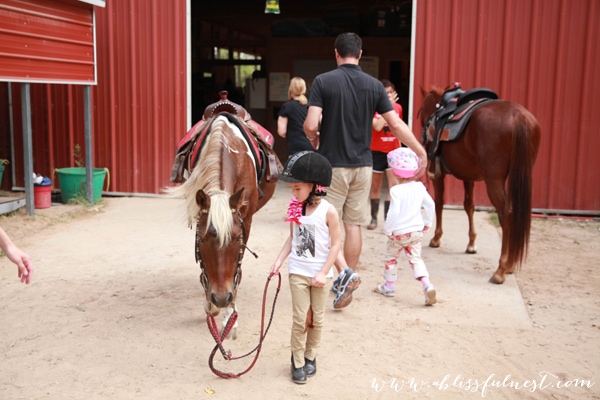 The ladies there let each of Lauren's guests have their own horse for an hour and actually got to walk them into the arena from the barn by themselves. This was HUGE for these little 5 year olds. Of course moms and dads were right by their sides to help out. For the hour they got to learn basic riding skills and got to do some tricks like riding on their horse backwards. Lauren LOVED this!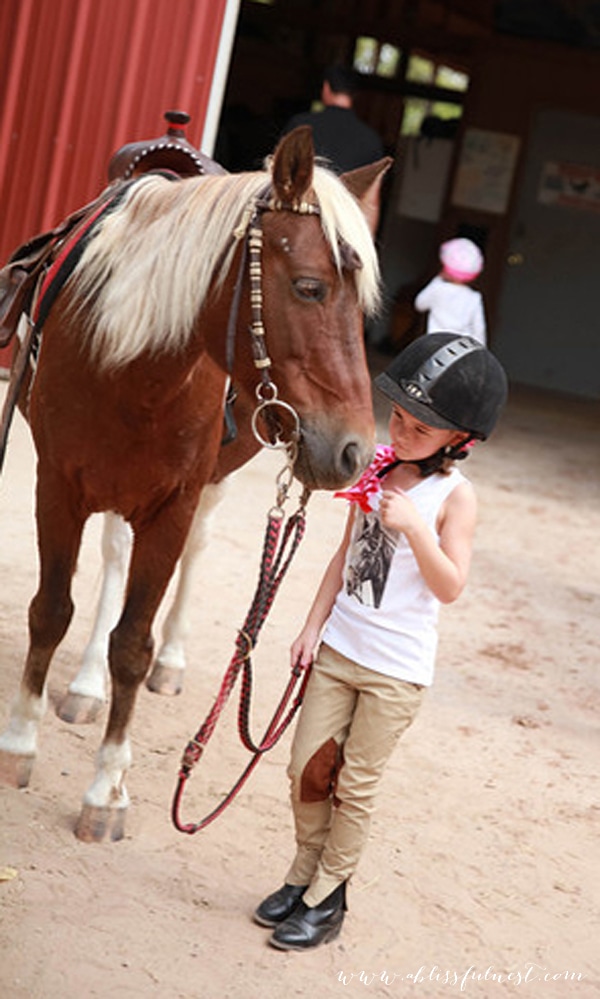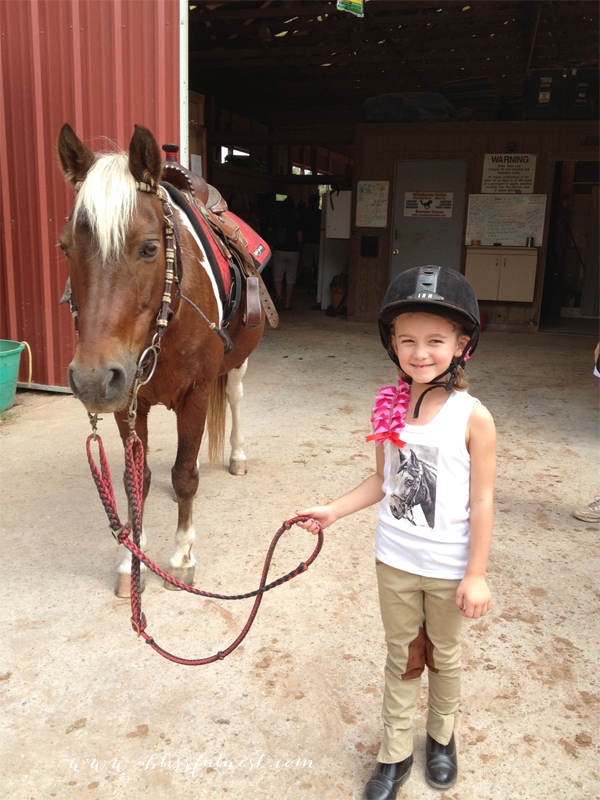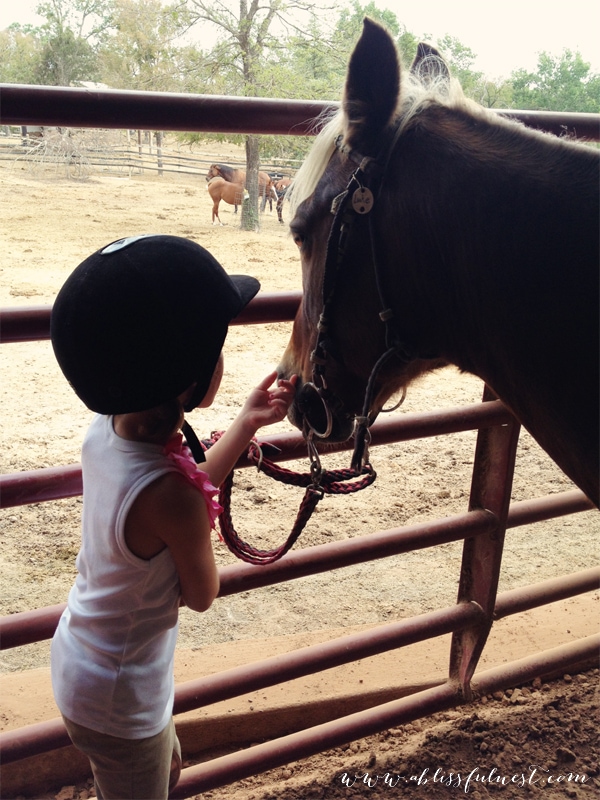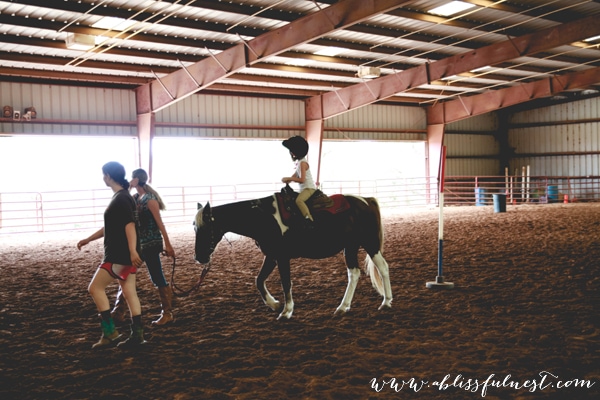 After their riding lesson we had the kids come sit down for a quick snack. Yummy trail mix and berries were put in these darling berry baskets from Bloom Designs and we set individual place settings for each child with their own coordinating placemats. I think it is so important to create a little "space" for them thats all their own.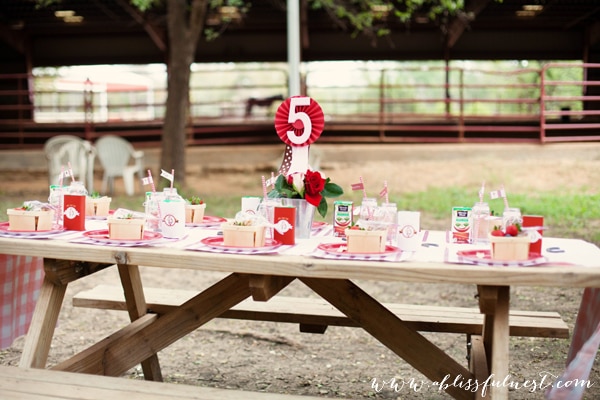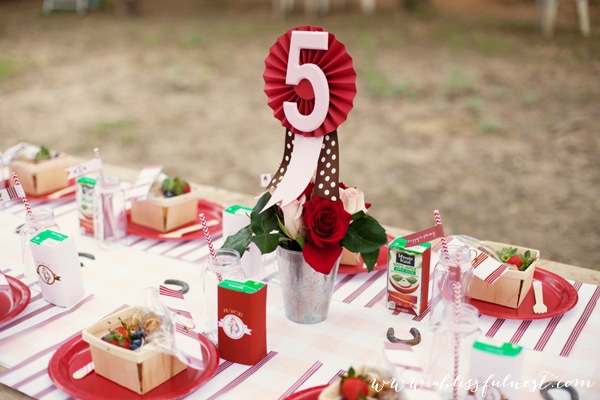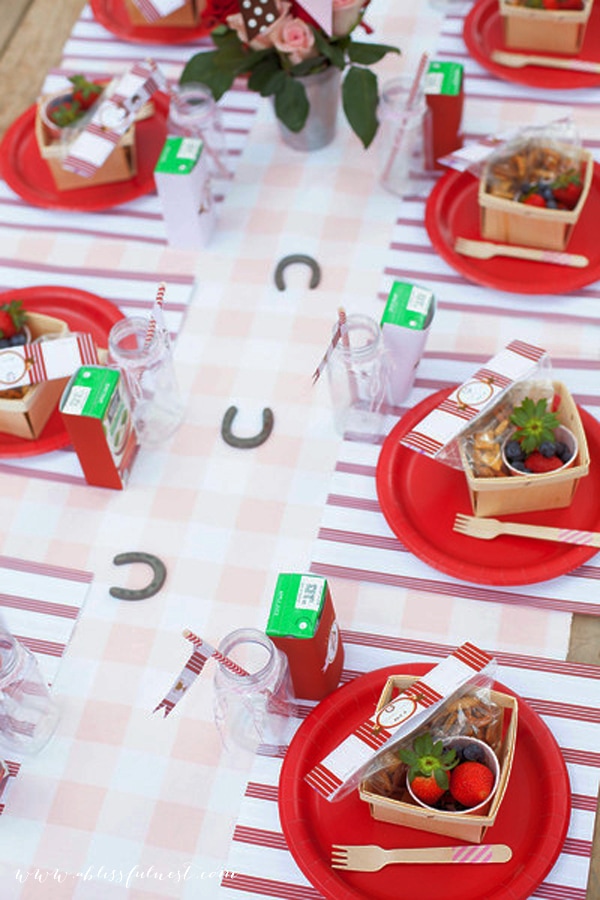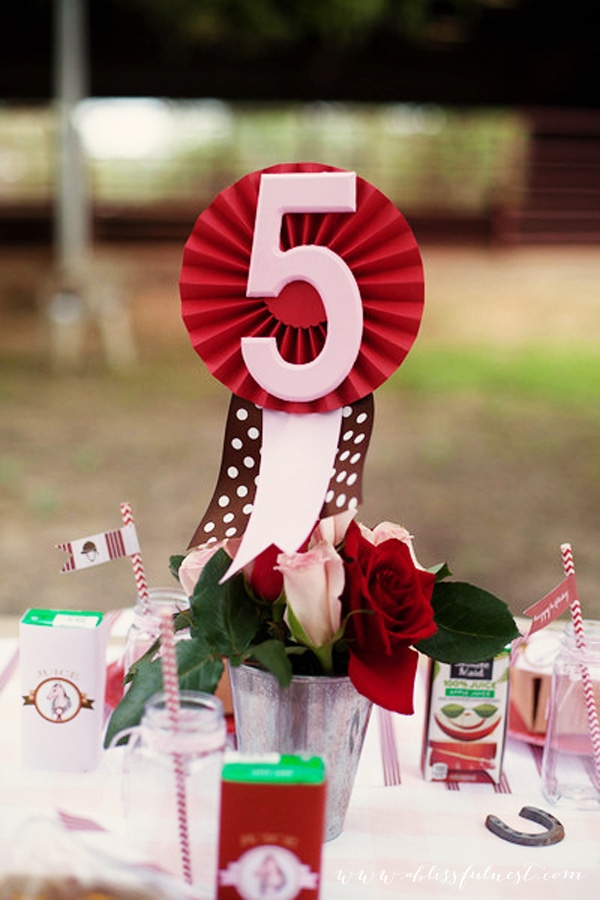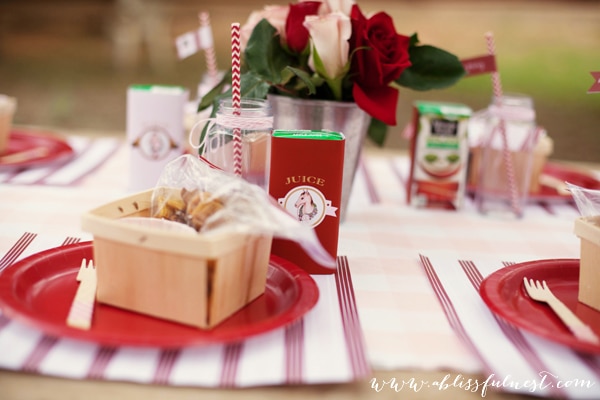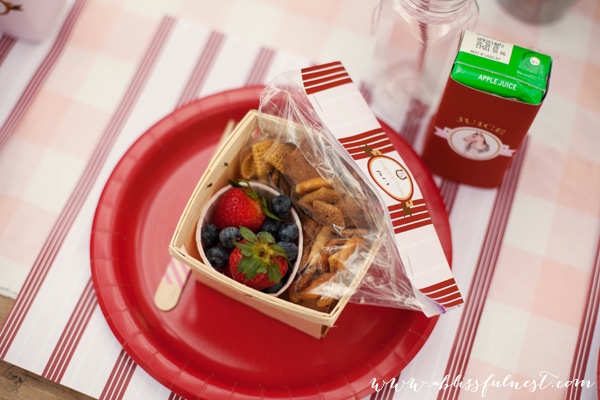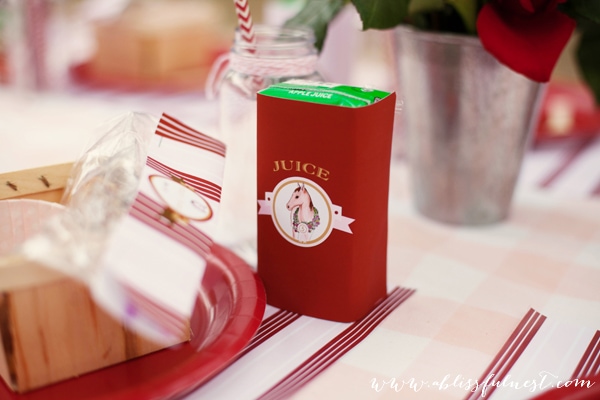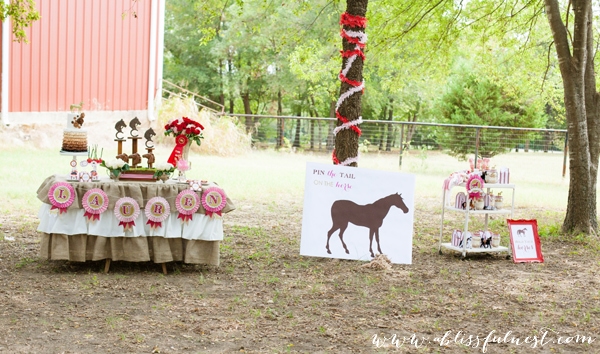 We then went and played "Pin The Tail On The Horse". I designed this oversized horse image and had it mounted to a large sheet of foam core.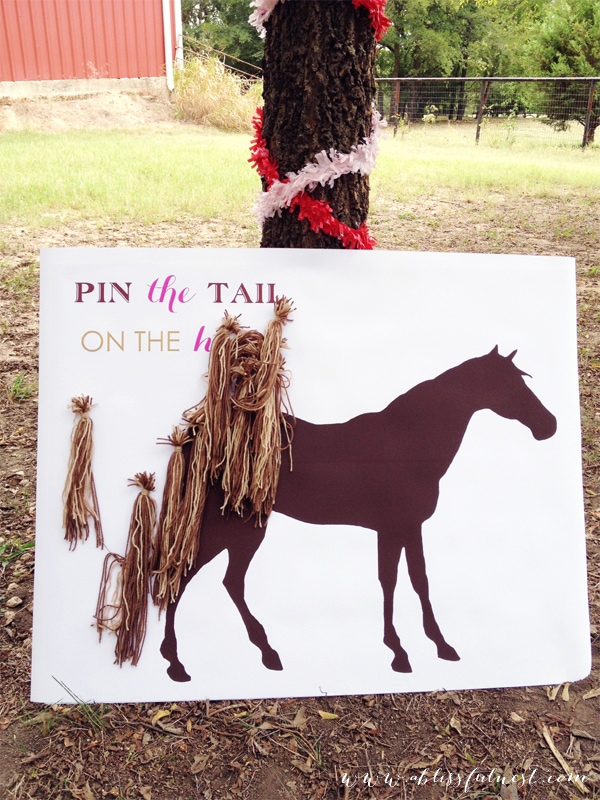 I then made these yarn tails and just wrapped the ends with extra yarn to keep them together. We put some double stick tape to the back and twirled the kids and let them go!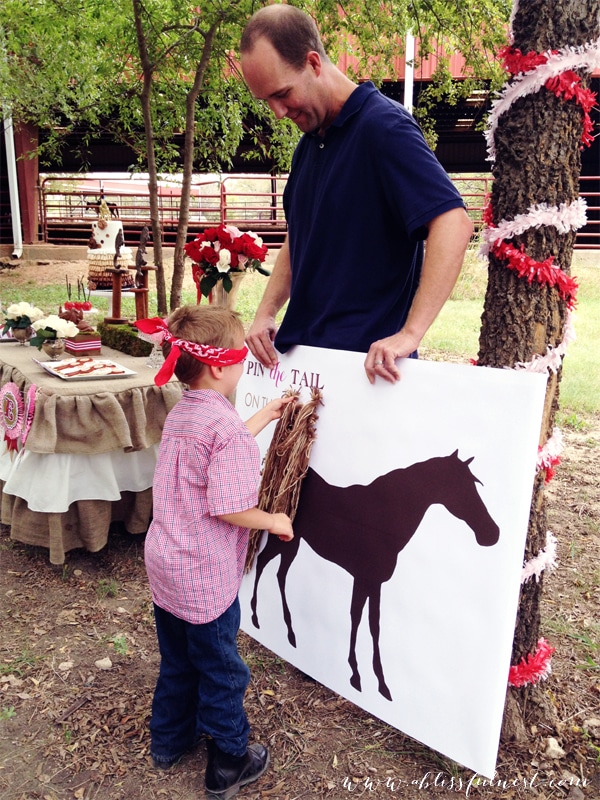 I wanted a craft that the kids could take home with them. So I found these wood horse cutouts online and set up all kinds of goodies for them to design their own horse. We then put magnets on the backs so they could hang them proudly up on the kitchen refrigerator when they got home.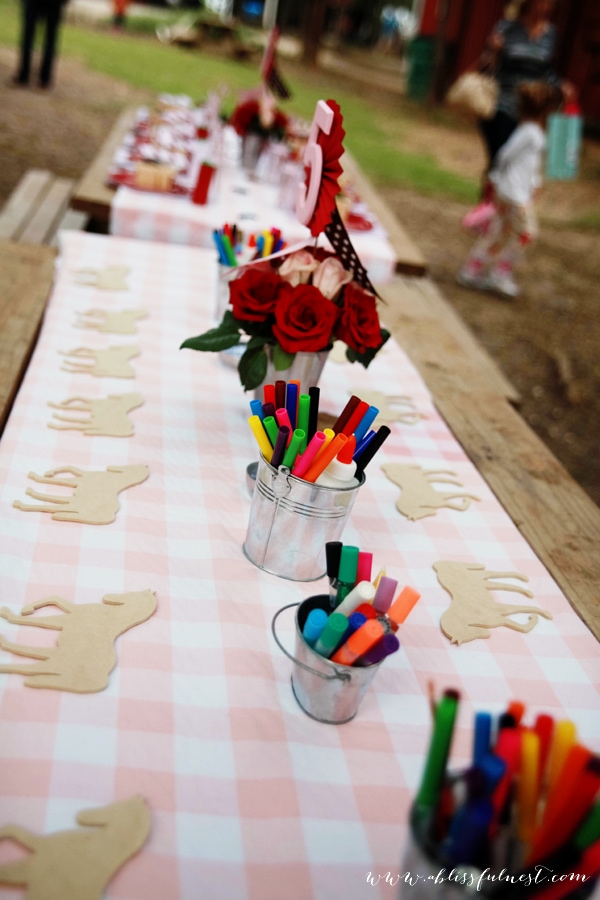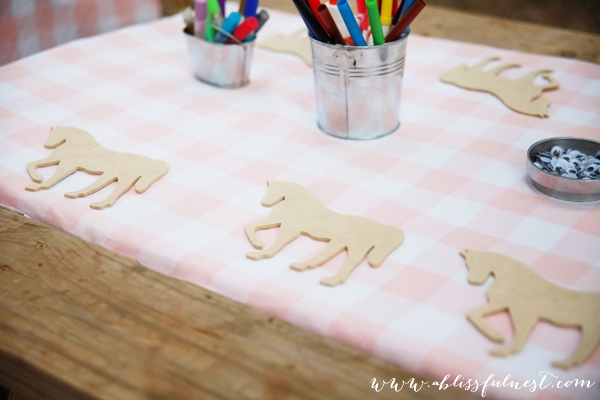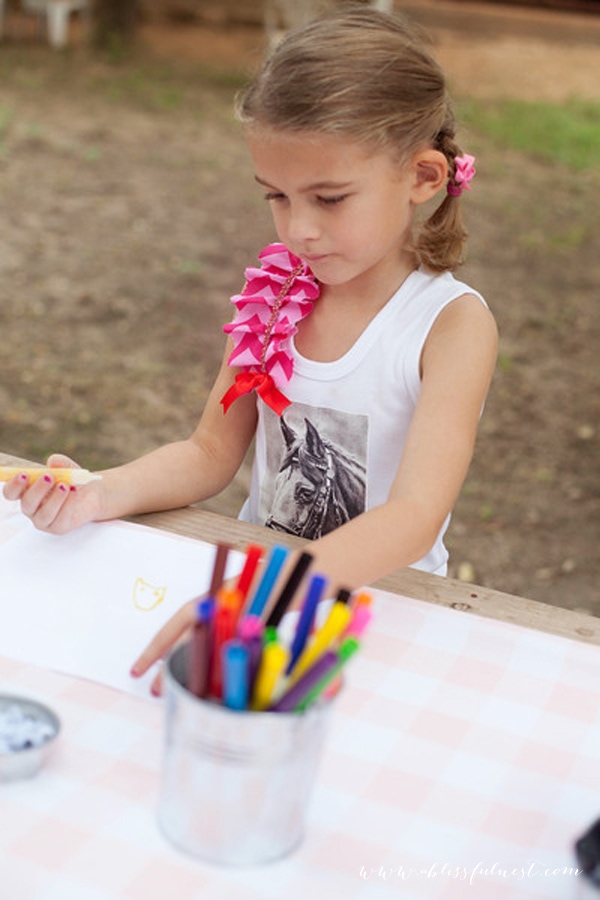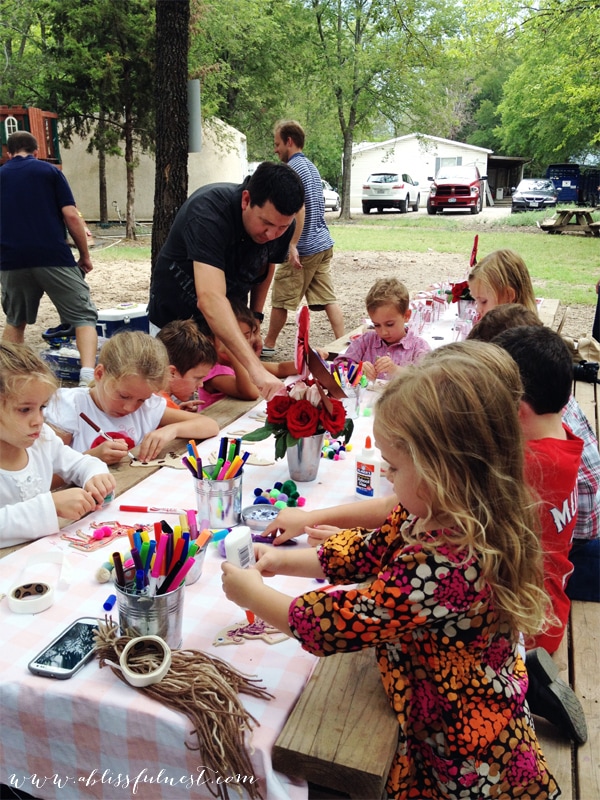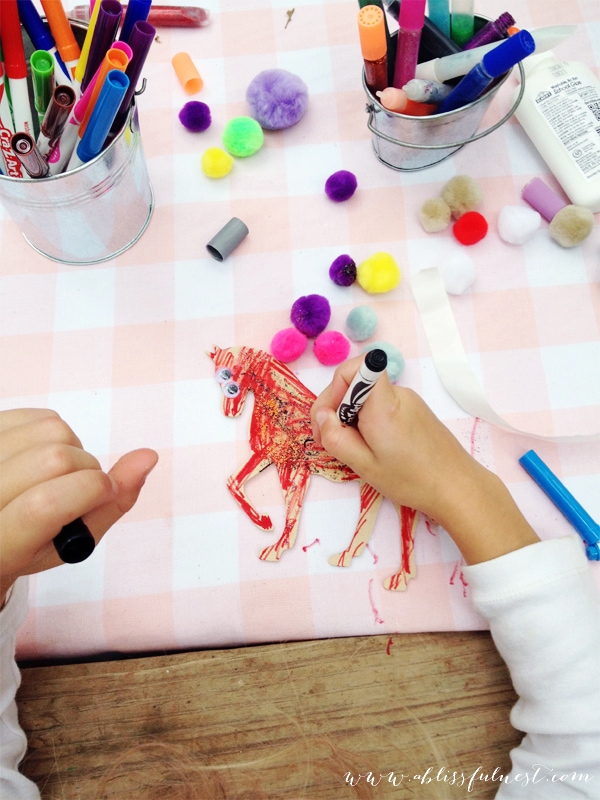 This was about when we started getting nervous about the rain. It was coming and it was going to be a huge downpour. We had been getting calls from some of the parents spouses that it had started at their house and we had about 15 minutes to go. Stay tuned for Monday so you can see what the little ones got to grab and go with and more amazing sources for recreating this party on your own!
Did you miss our other posts on this party?!
Amazing Vendors from this party:
Styling/Printable Party Decorations: A Blissful Nest
Photography: Alyssa Maisano Photography
Party Picks in Flowers: Peckled
Wood Horse Cut Outs: Build A Cross
Party Supplies: Party On Designs
Location: Woodhaven Stable
Want to get started with Essential Oils?
Now is the time because I've got free gifts for you! You can sign up for a Premium Starter Pack here that comes with 11 oils and more fabulous products to get you started! (It's a $300 kit for only $150 with a wholesale account.) Be sure to check wholesale and keep the sponsor/enroller numbers as 2593157, for the half price discount and free gifts from me! Want more information? Check out all you need to know to get started today HERE and more of see more of our tutorials on how to use essential oils in your home HERE!