Welcome to my simple fall decor touches in our entry! Well if you haven't seen in the online world, Fall has officially taken over even if it is not feeling like fall temperatures in your neck of the woods. It is still over 90 degrees here but I am ignoring that for now and have started decorating with fall touches all around my home.
I think it is easy to incorporate simple fall decor touches and I hope that I inspire you with these easy updates in my entryway to do the same for your home!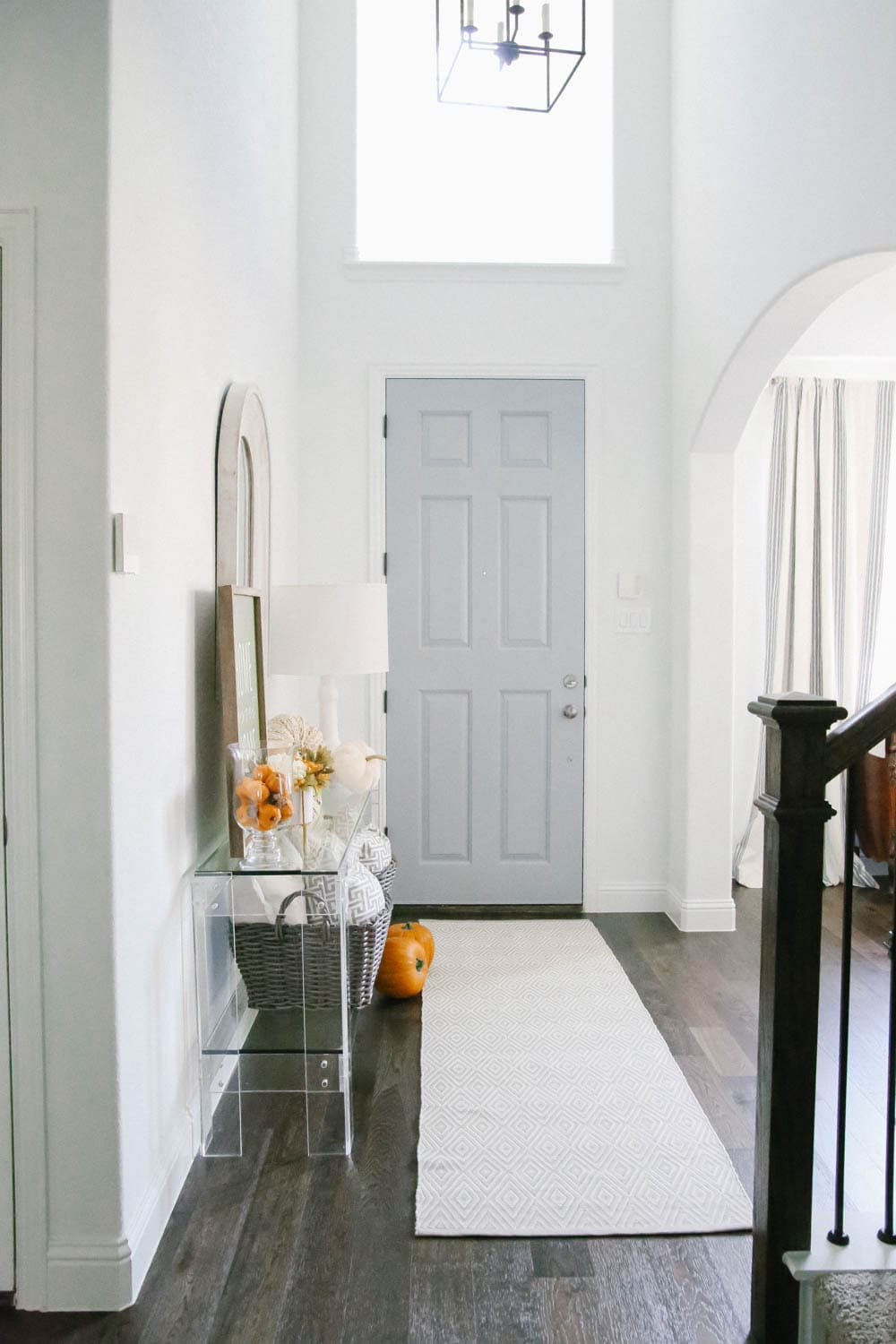 Last spring I painted the inside of our front door this gorgeous blue-gray color. You can read more about that HERE. It really transformed our narrow entry and made it feel light and bright. Best decision ever. I love the pop of color it lends to my ever-changing decor in this space. It's crazy to think this is the same color that is on our kitchen island and fireplace because it looks like a completely different color. The power of paint my friends is fierce!
This post contains some affiliate links for your convenience. Click here to read my full disclosure policy.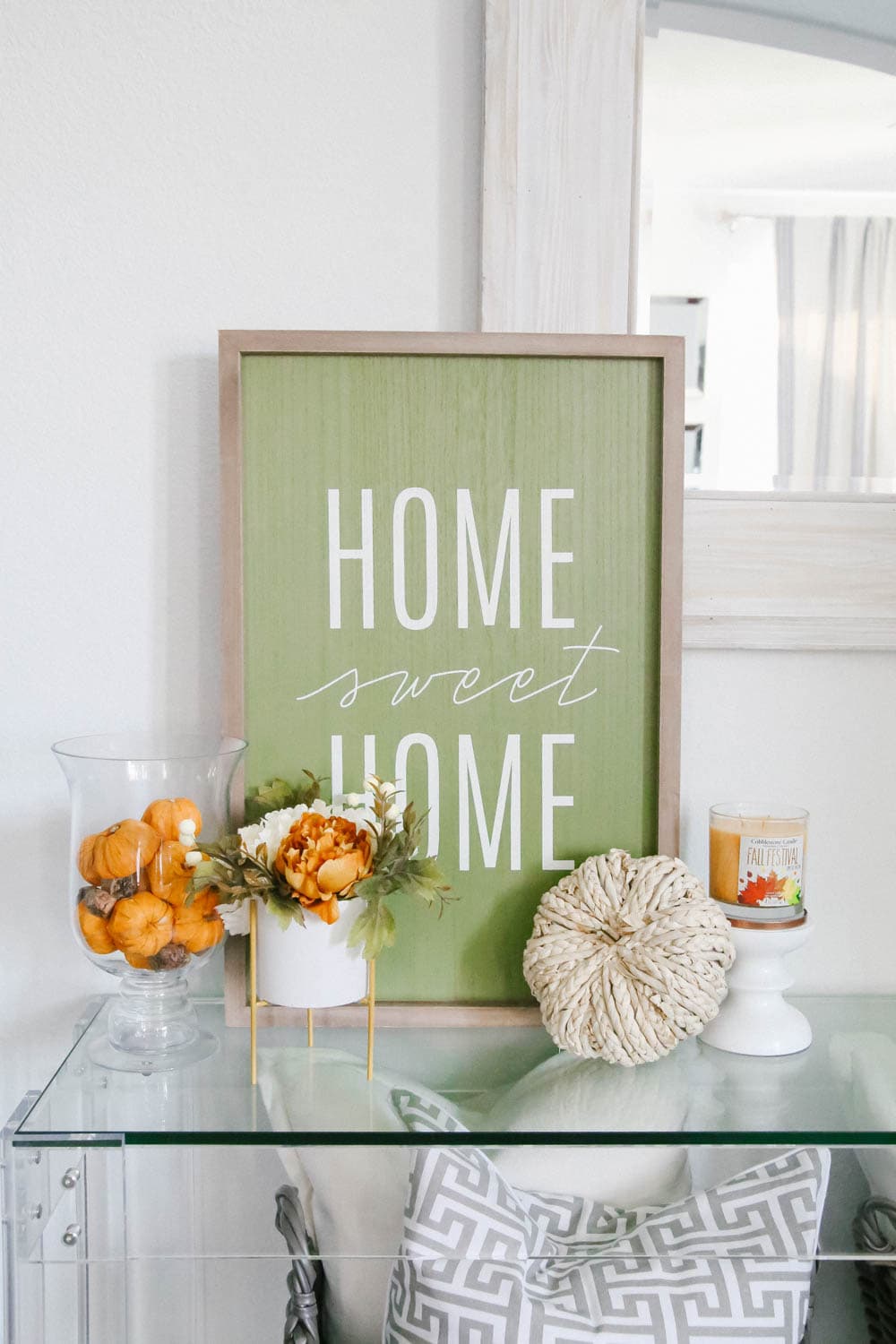 I recently got this cute Home Sweet Home sign and love the bright fresh green color. I am not one to buy a lot of typographical art but this has a more modern touch to it and I love the unfinished wood frame. I just leaned it back against the mirror I already have here. So it's easy to switch out when the season is over.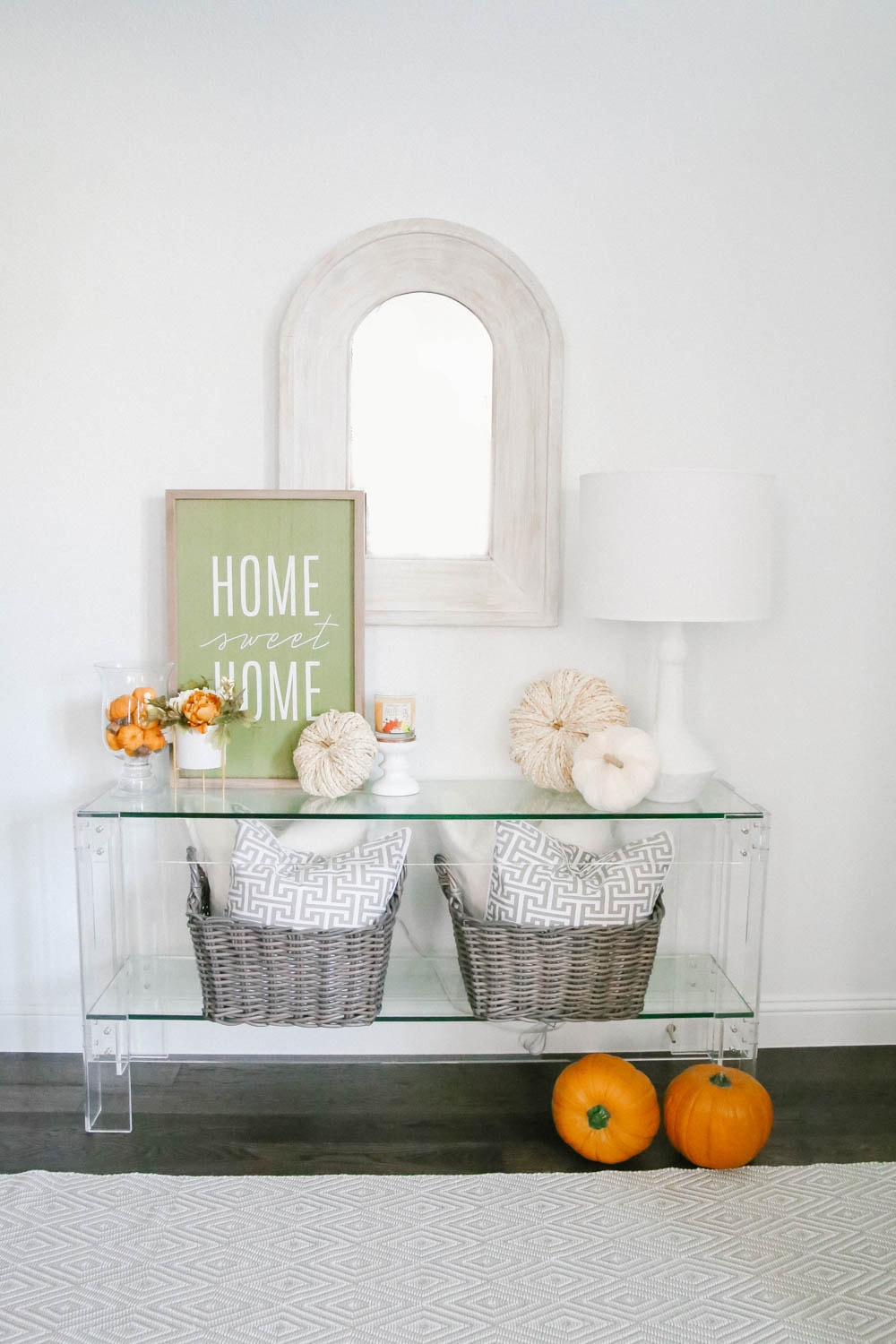 As you can see it really creates big visual impact with my neutral space.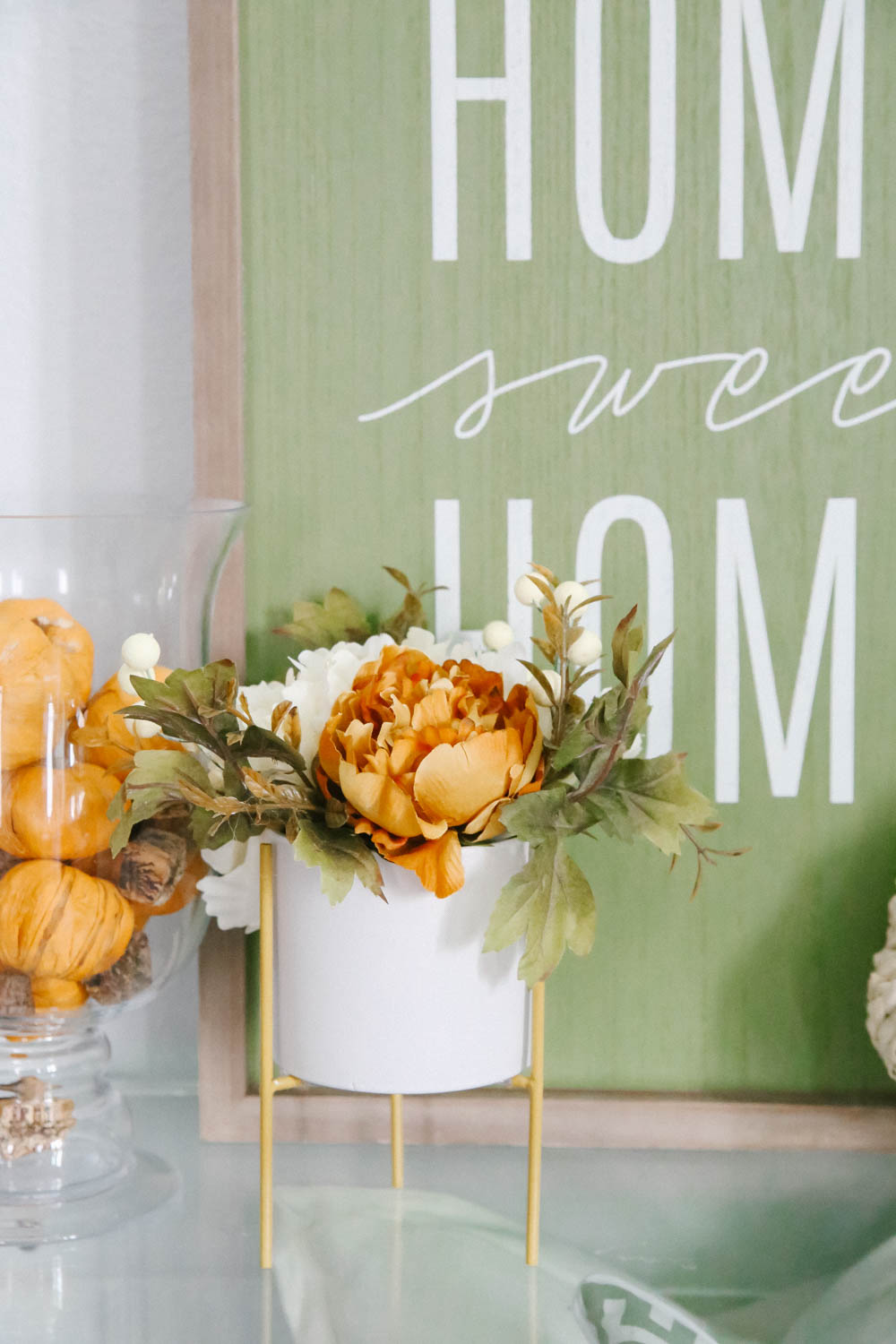 I fell in love with these little fall floral arrangements and they are currently on sale. I don't usually decorate with a lot of oranges but they are so pretty against the green and I love the modern white container they are in.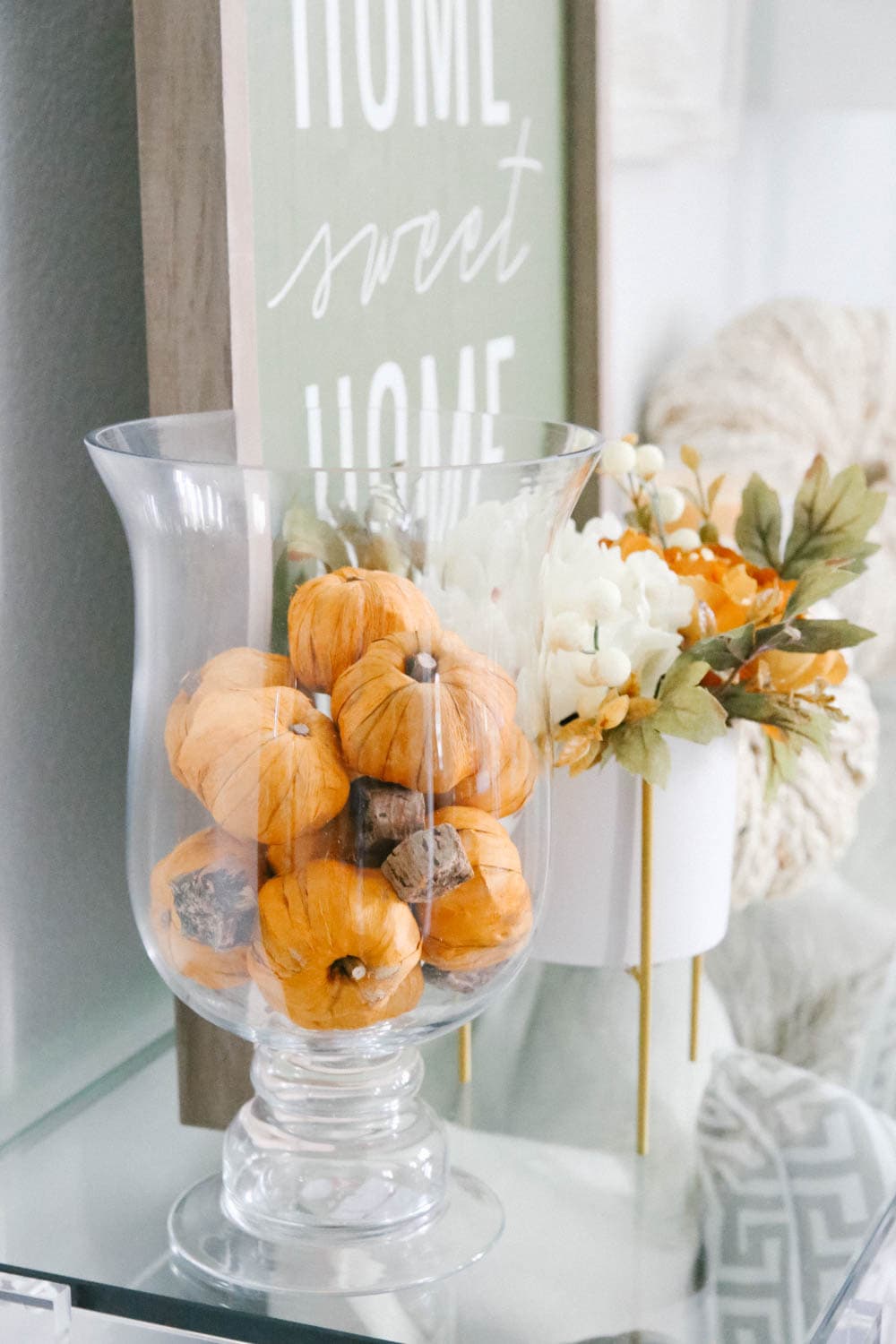 My daughter Lauren picked out this harvest spice jar filler and it smells so good too. They have a cinnamon scent to them. I placed them in a clear glass vase and they look beautiful with the orange pop with the flowers. Again, they are not overpowering and give that simple fall decor look I was looking for.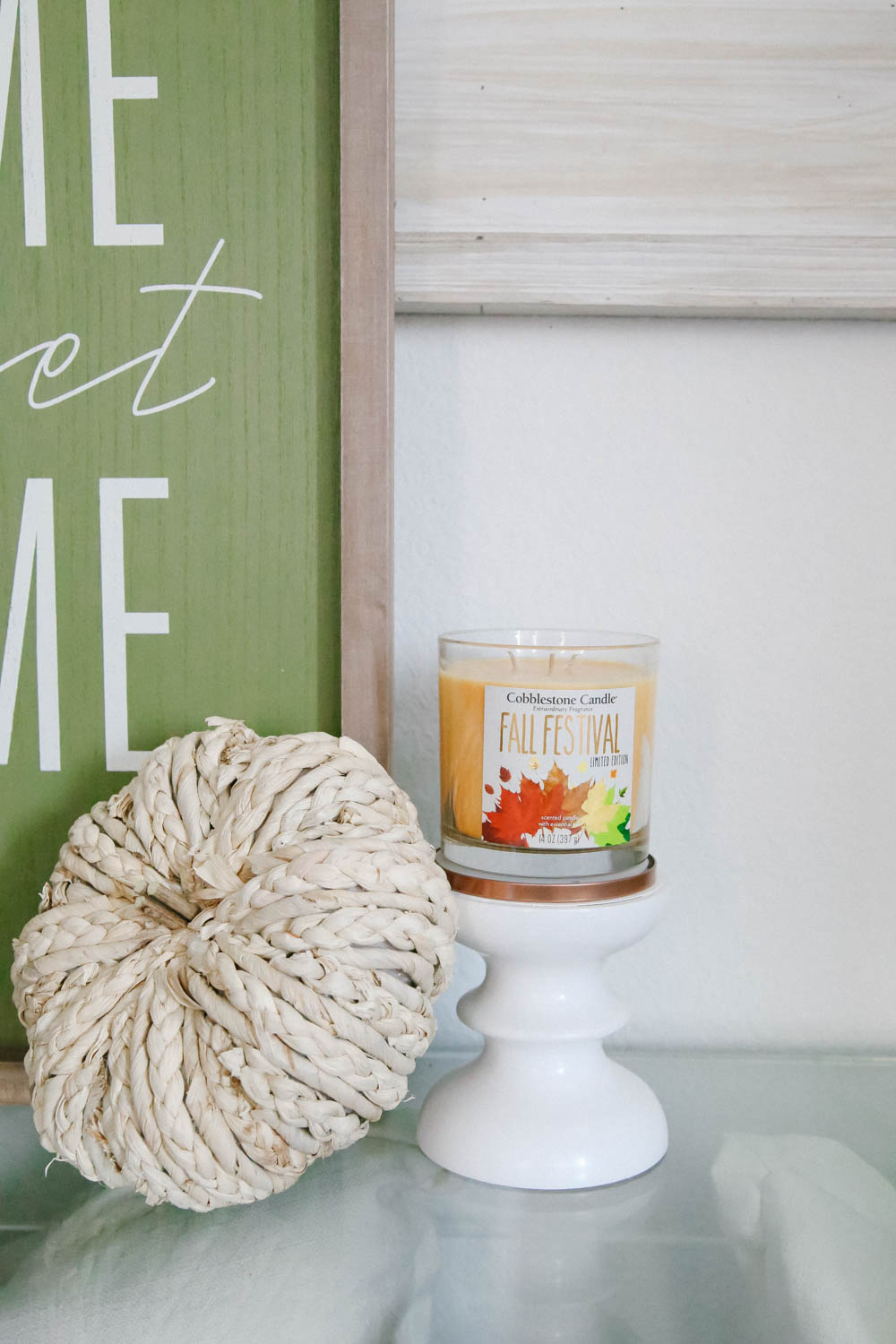 I am obsessed with fall candles! I have them in almost every room. This year, we picked out this Fall Festival candle and it smells like a burst of cinnamon, clove, and pumpkins. I love lighting it when we have guests over so it greats them when they walk in.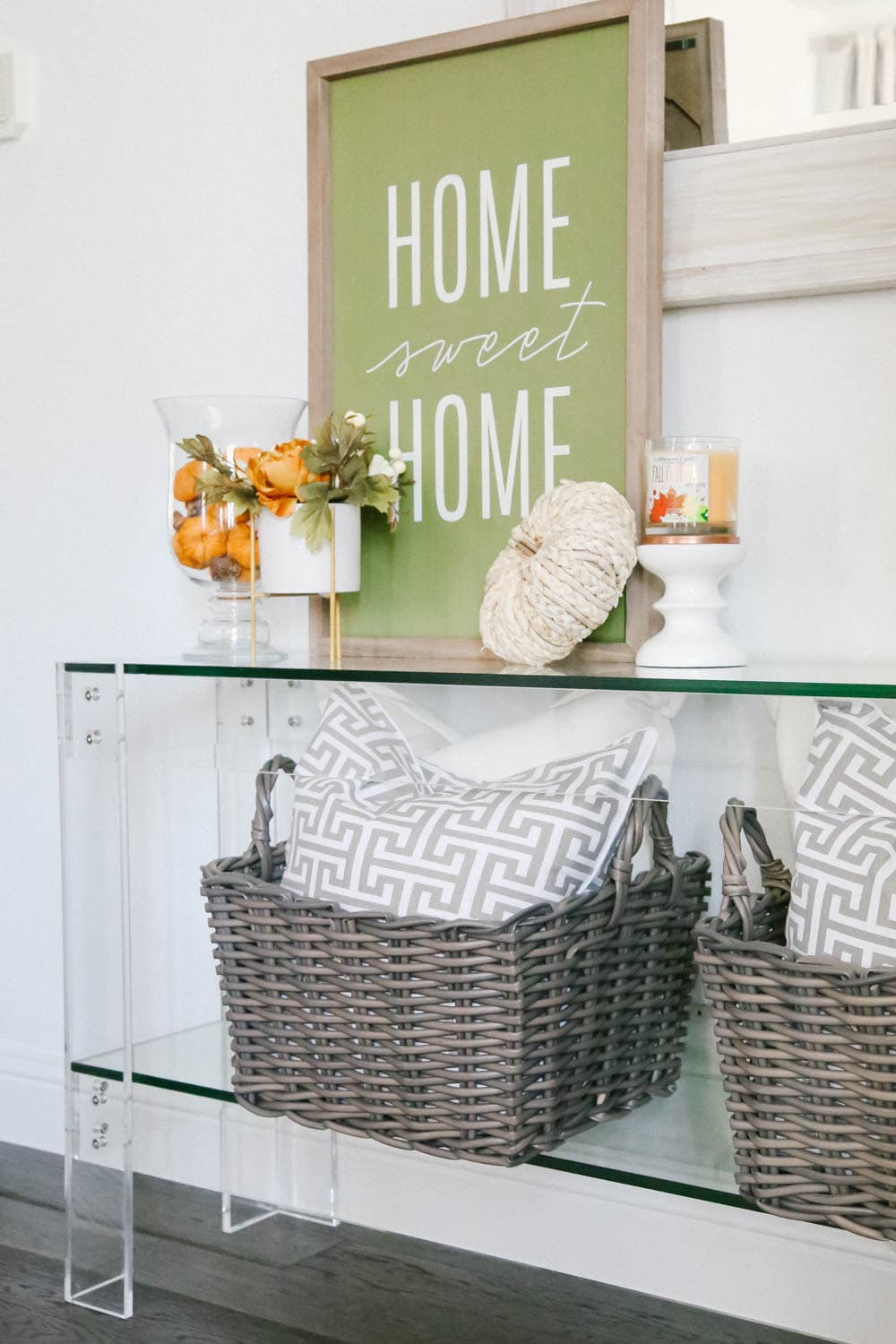 I had these baskets (similar) here for when I decorated my entryway for summer. They add a dimension of texture to the otherwise neutral-colored space. This time I switched out the front pillows and added in these geometric ones I had in my pillow closet. I felt like this space needed a pop of pattern and this really added that in.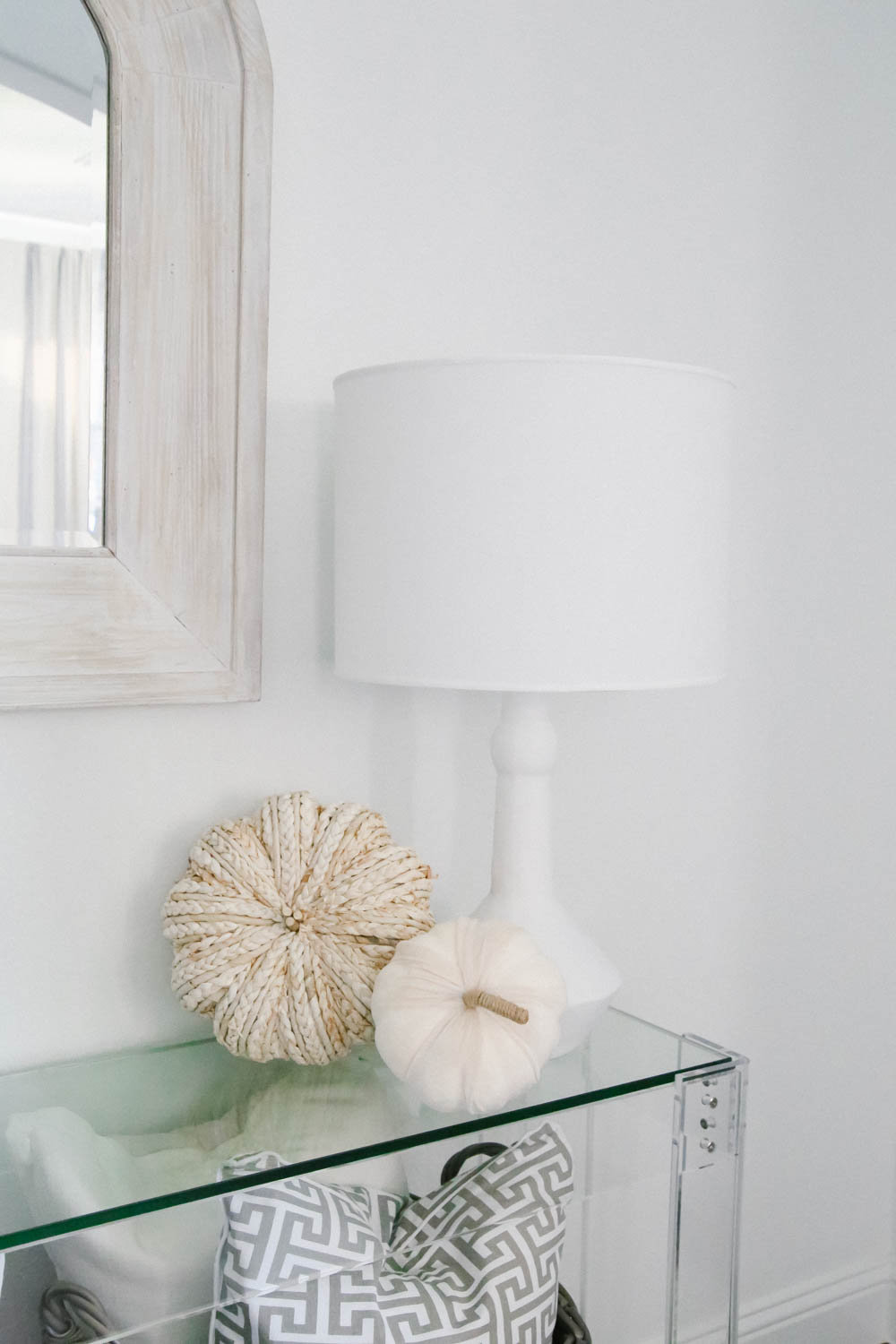 I used a couple of neutral pumpkins that I recently found. I love the sisal/jute look of them. They add lots of texture and can transition into Halloween decorating later.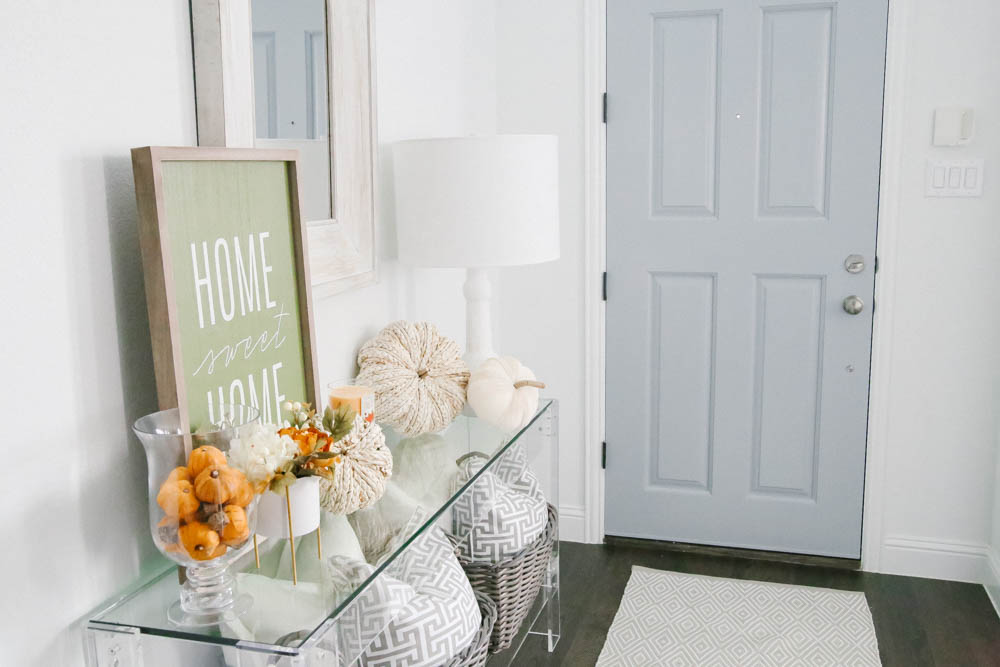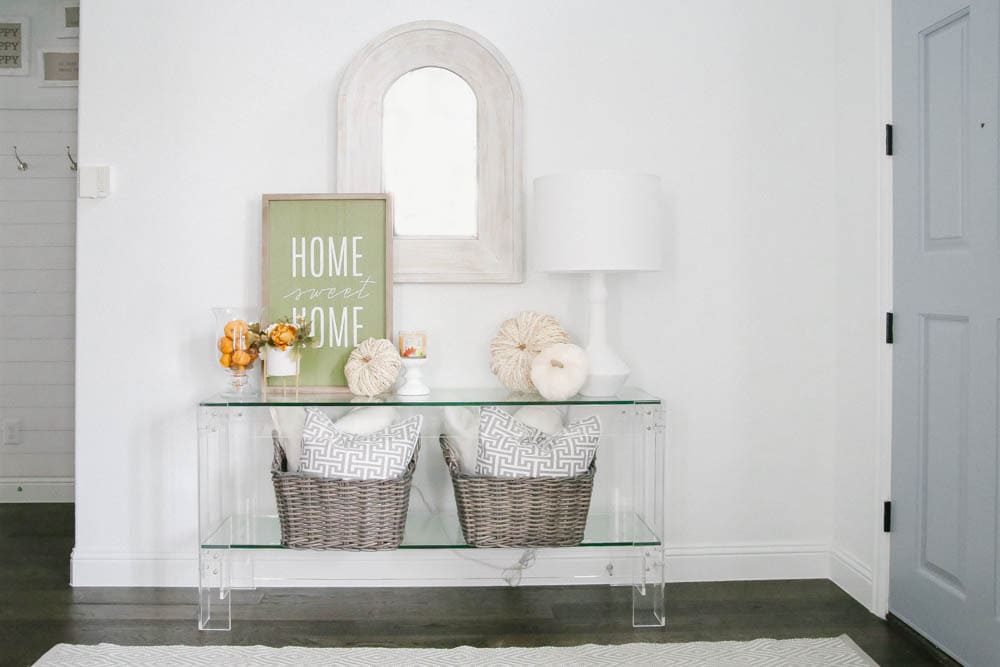 Lately, I have been craving simple fall decorating touches rather than heavy over styled fall looks. I am still not ready to totally jump into the holiday decorating so I think this is about as much as my eyes can handle with these scorching hot days!
I would love to hear how you are adding some fall decor touches to your home!