How to Make a Simple Fall Tablescape
This post may contain affiliate links. Please read our disclosure policy.
Hi there! I'm Sarah with Dreaming Of Homemaking, and I am so happy that I can be part of A Blissful Nest's Holiday Dream Team! I have been asked by so many how I put together my simple fall tablescape and if they can just buy one. Today I wanted to show you how easy it is, and that you can do this with just a few materials in a short time. Just remember when getting your supplies, do what fits in your budget and what matches your style. I hope that you can take this tutorial and not only use it for fall, but to apply it to other seasons! So now let's get started, and help give you some inspiration for your tablescape.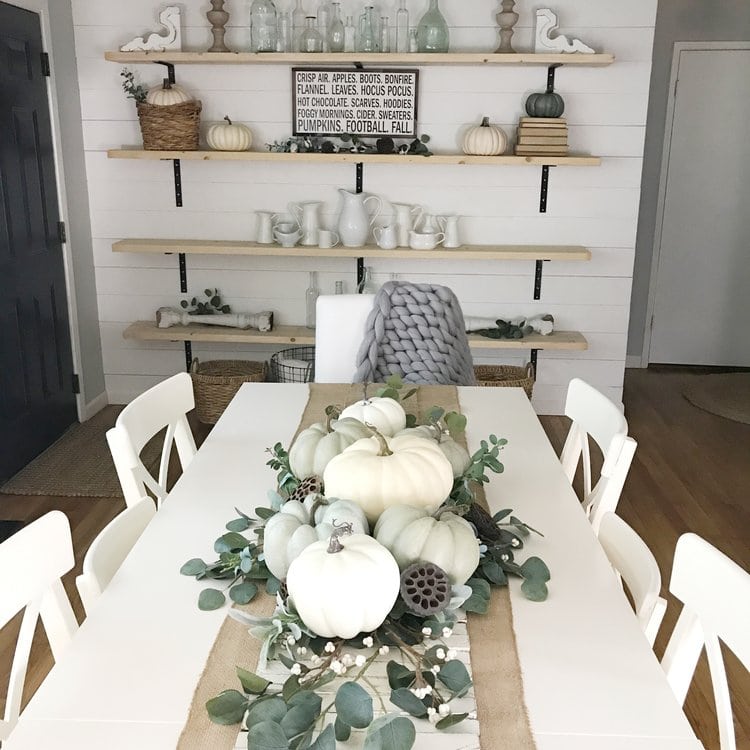 How to Make a Simple Fall Tablescape:
Materials Needed:
There are so many types of greenery that will compliment your simple tablescape for whatever season you choose. In this Photo I chose eucalyptus, lambs ear, and a mix of lambs ear and eucalyptus all from Hobby Lobby.
In this tablescape I used cream tallow berry branches from Purple Rose Home and dried lotus pods from Hobby Lobby.
I chose faux pumpkins from Michaels for my main focus for this tablescape, it really depends on how big your table is to decide how many works for you.
For this display I wanted to have different dimensions so I used two types of burlap table runner and cut it to size. I also used a wooden runner from The Simply Inspired Shop to give some added depth with the white wood tones. You can always do your display right on your table, but for mine I didn't want it to blend in.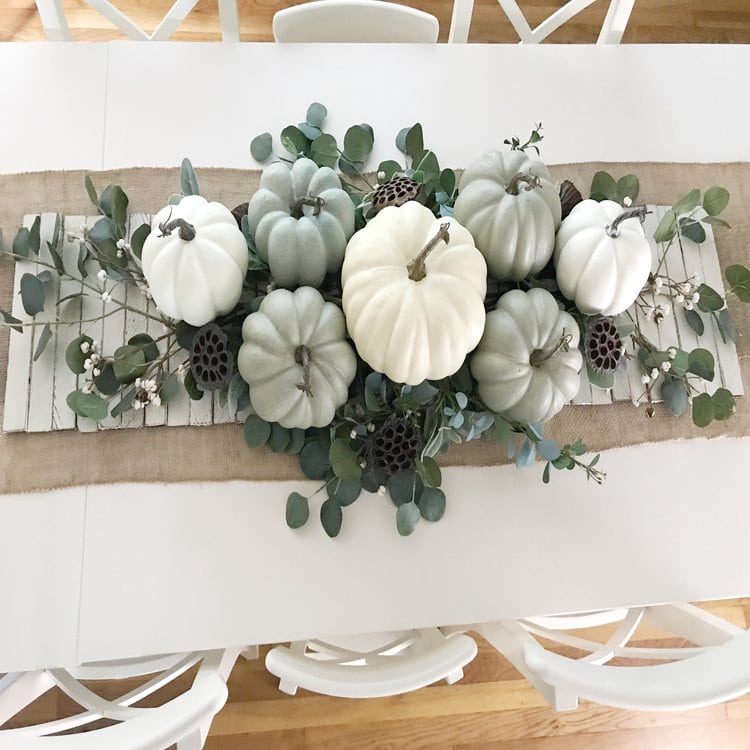 Now let's begin putting your tablescape together!
Directions:
Step 1: Make sure to have a clean blank slate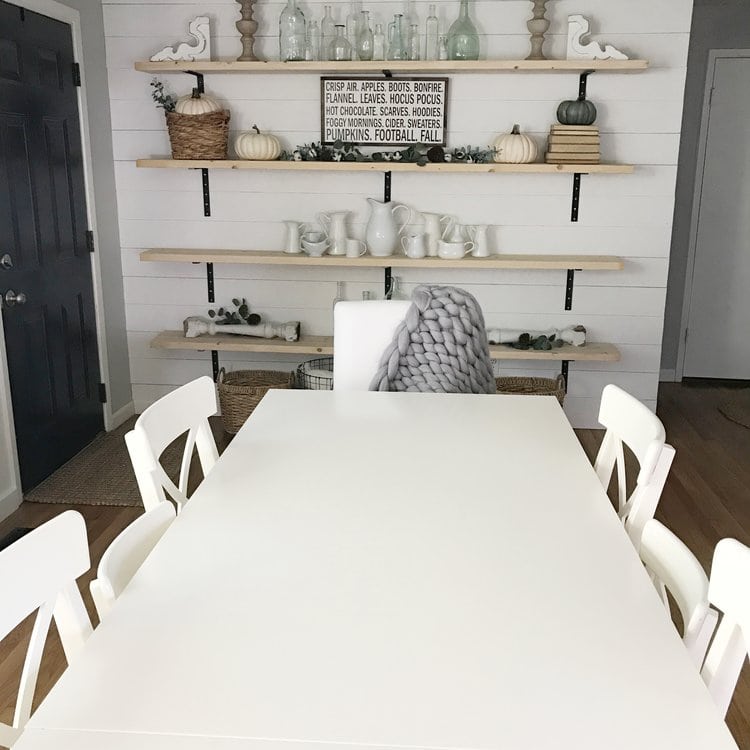 Step 2: Lay your table runner down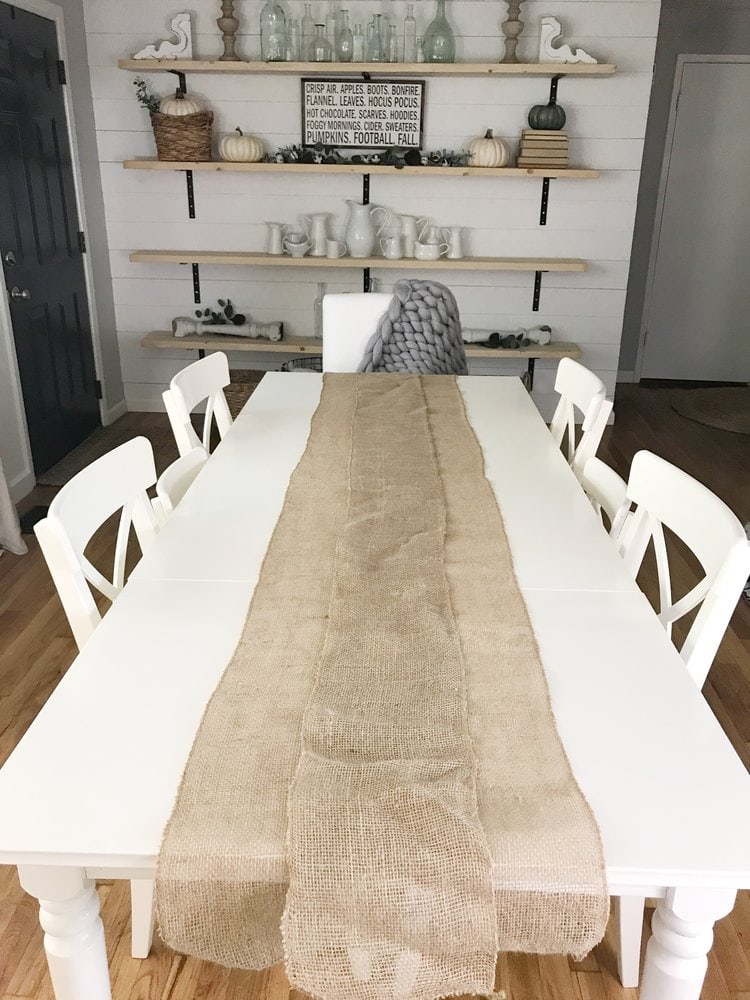 Step 3: Start with your first layer of greenery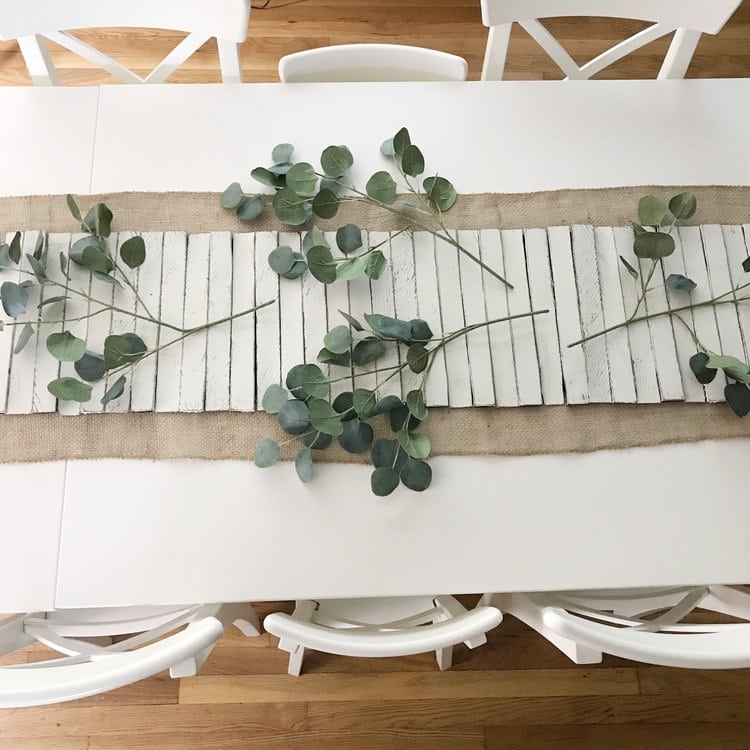 Step 4: Continue Layering your greenery then add in your florals and stems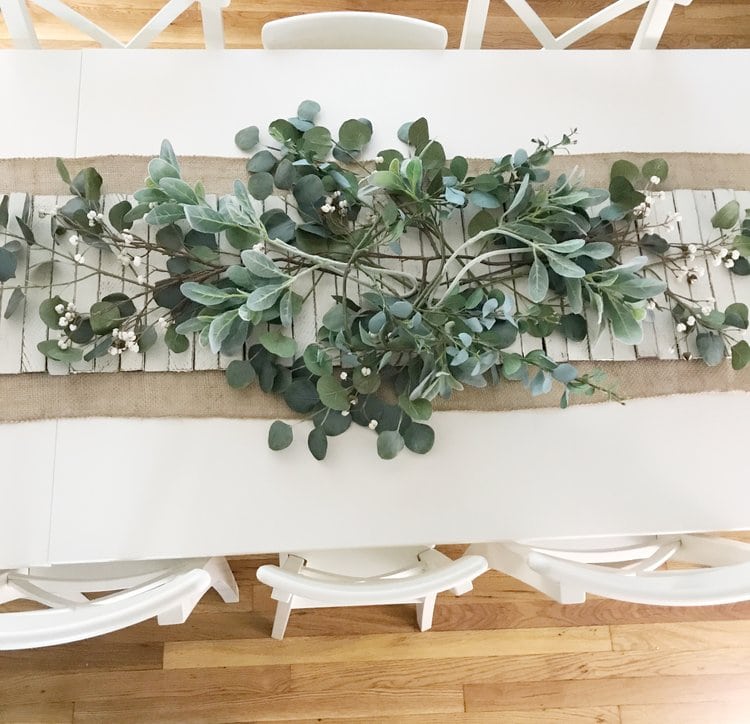 Step 5: Now it's time to put in your final pieces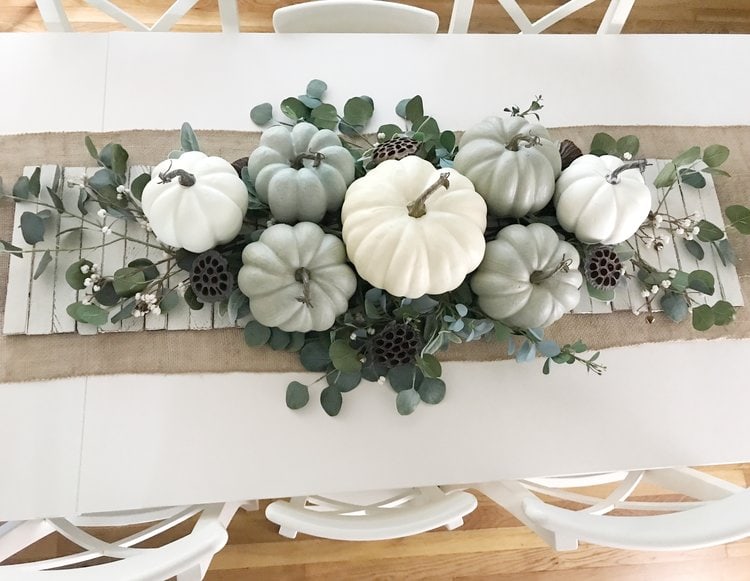 Step 6: Your tablescape is now complete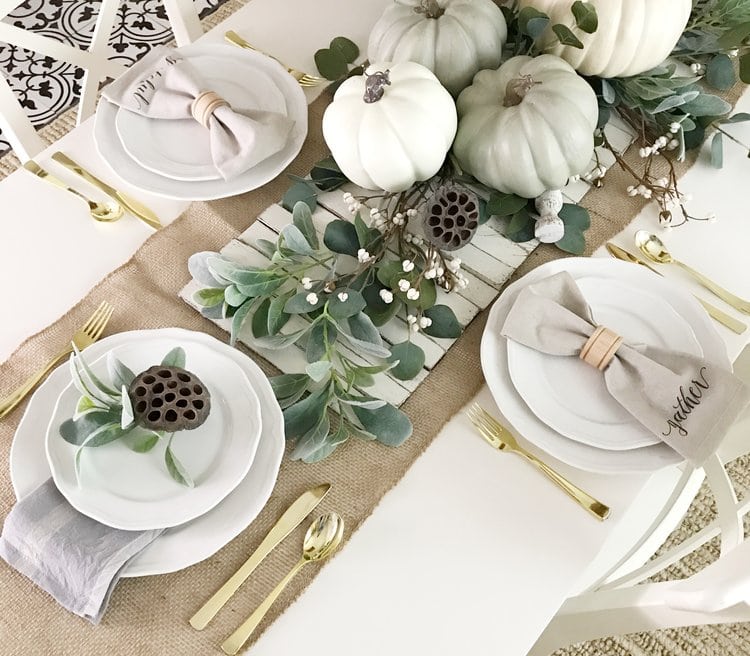 Now that you finished your tablescape, you can add your place settings to complete the look! I know for my family we use our table nightly for dinner, so this has been the perfect setting that's not overwhelming and easy to move if needed. I hope that this tutorial will show you how something so simple can look beautiful completed. For another tutorial similar to this you may want to check out this post HERE on A Blissful Nest . Thank you so much for checking out this post, it's been great to be able to share how to DIY a simple tablescape! Let me know how you plan to use these tips below, and for what season! Make sure to come visit me on my blog Dreaming Of Homemaking!