Sharing the BEST lantern pendant lights for every design style that are affordable and stylish! Whether for your entryway, kitchen or breakfast room, these lantern style lights are perfect for farmhouse style, coastal chic, boho eclectic, and so many more design styles!
There are SO many different styles of lighting out there and it can be hard to choose – even if you have a specific style in mind, you have to choose a color/finish, shape, where it'll go, etc.
Lantern pendant lights are a classic silhouette that can transition from different home decor styles fairly easily.
The sides of a lantern are open for optimal light in a space and typically have multiple bulbs in one fixture.
Generally, you will find lantern style lights in entryways, breakfast rooms, hallways and above an island in a kitchen.
Clustered together, they can make quite the statement.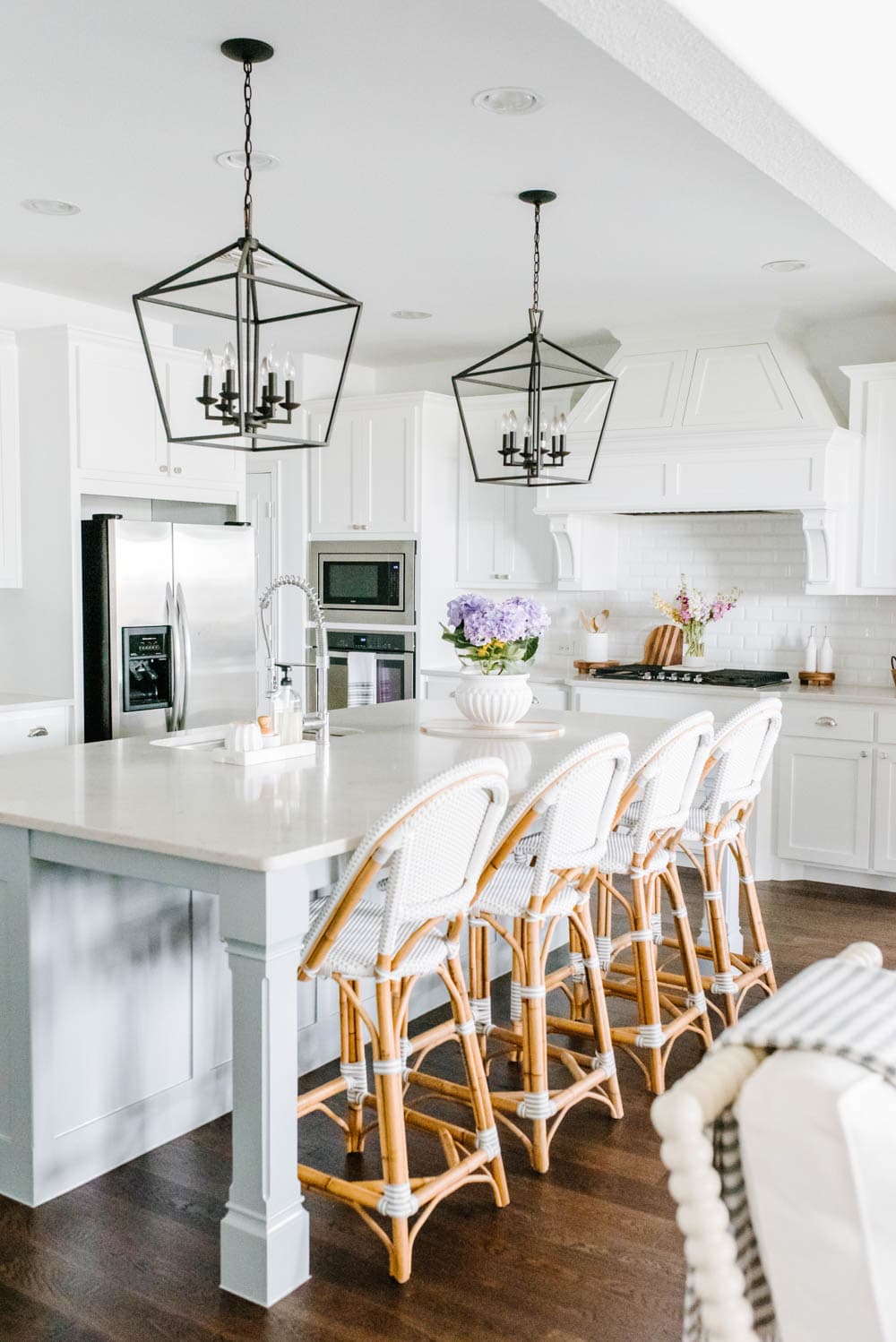 See more of my home tour HERE!
There are endless options and I wanted to round up some of the most stylish and chic lantern pendant lights out there at a variety of prices and show you how to use them in your home
No matter where in your home you're looking for new lighting, you're bound to find a perfect fixture here!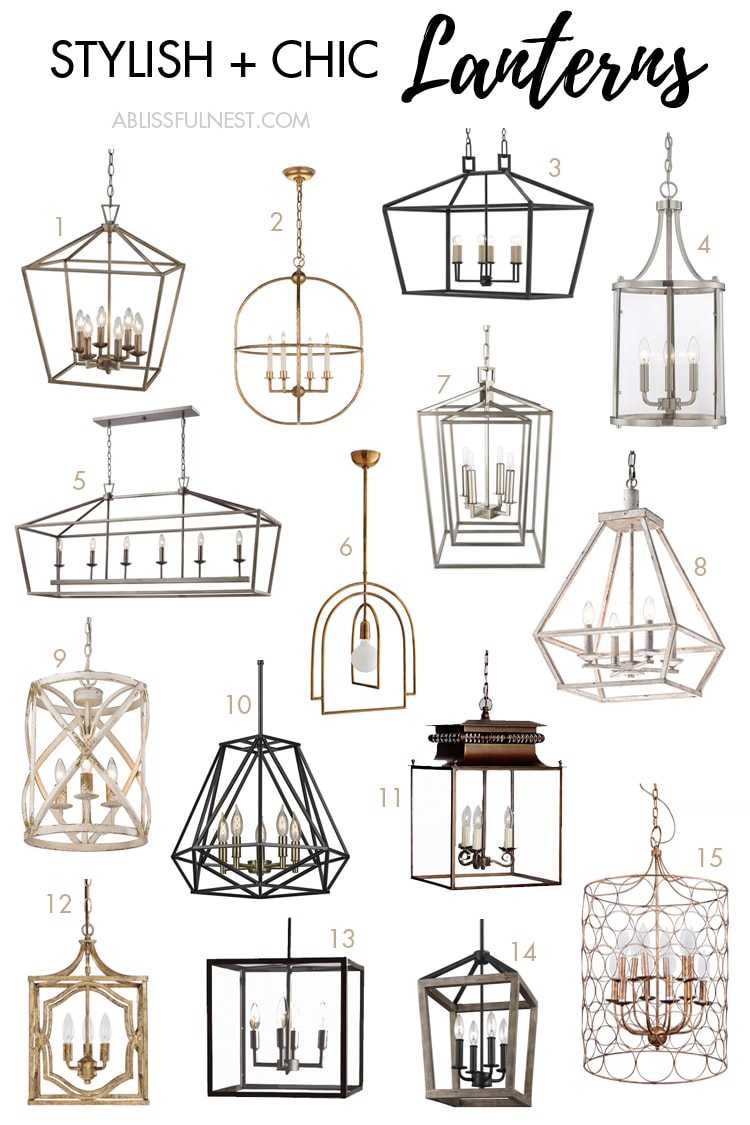 1 | 2 | 3 | 4 | 5 | 6 | 7 | 8 | 9 | 10 | 11 | 12 | 13 | 14 | 15
This post contains some affiliate links for your convenience. Click here to read my full disclosure policy.
Stylish + Chic Lantern Pendant Lights:
1. 6-Light Geometric Chandelier: this is a classic yet modern chandelier – there are tons of similar styles like this one and it's something simple but still makes a statement which is perfect for over a kitchen island! It's super affordable and comes in a variety of color options.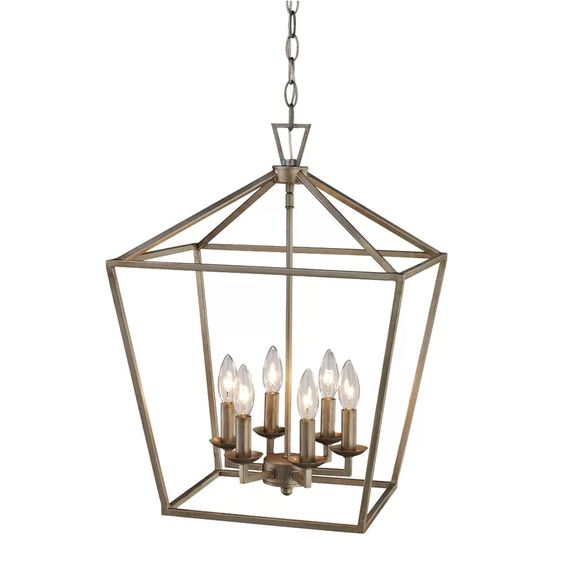 2. Gold Open Oval Lantern: this pendant light makes a true statement and the coolest part is, it looks different from every way you look at it. I picture it being beautiful in a dining room or even in your master bathroom. It also comes in a black iron which is another really cool look!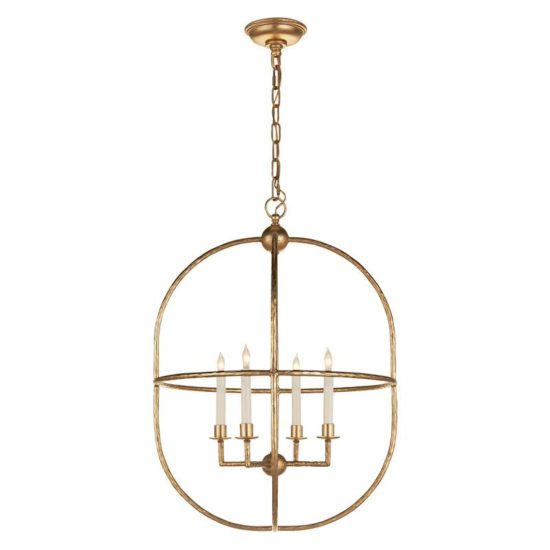 3. Rectangular Pendant Light: the hammered iron of this light will look incredible in contrast with the lights when turned on! Perfect for over a dining table or even over a kitchen island.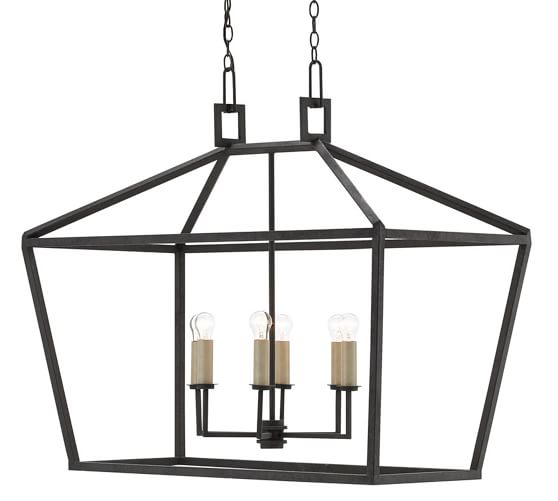 4. 3-Light Geometric Pendant Light: I love how different the shape of this light is. It comes in three finishes and is great for a mudroom, over a dining table or in a breakfast nook.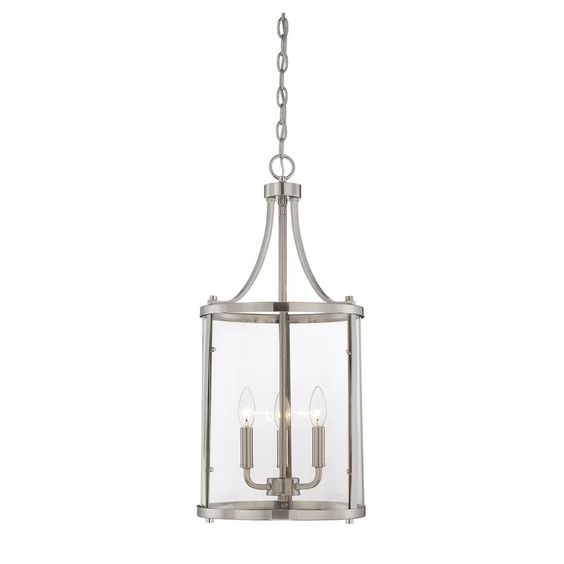 5. 6-Light Modern Farmhouse Linear Pendant Light: here's another light that comes in multiple finishes and is made for over a dining table or over an island! It's a perfect size and is just so chic.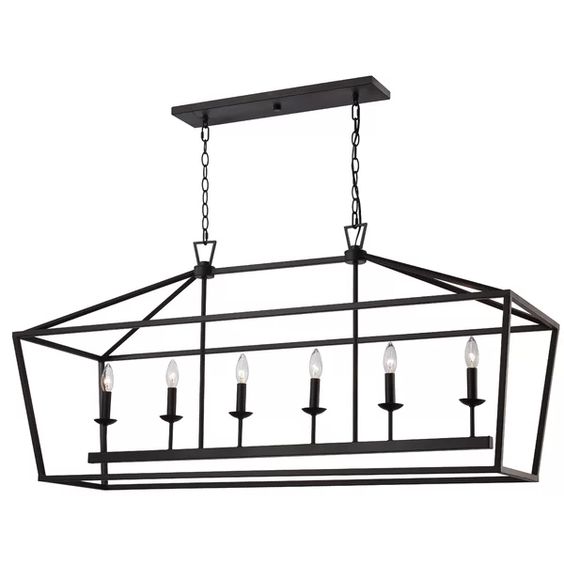 6. Gold Brass Geometric Pendant Light: this light is super different because of the shape and I LOVE it. It's so unique and your guests will undoubtedly be asking where it's from, it's a great conversation piece!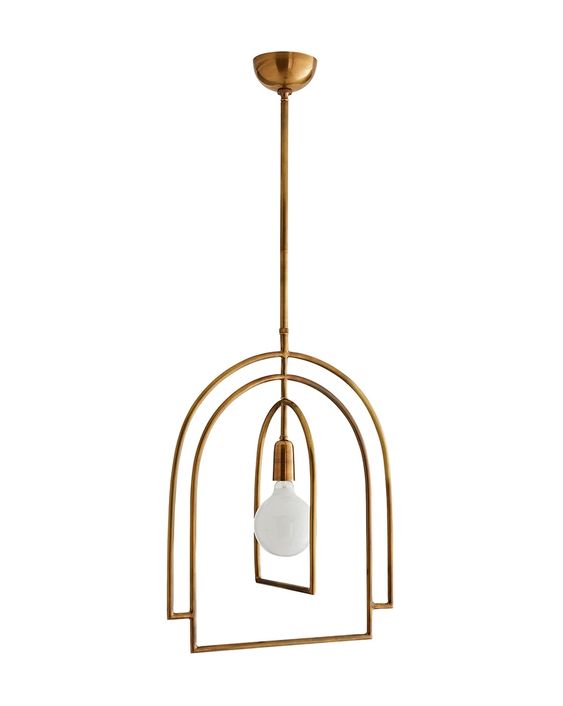 7. Traditional Silver Hanging Lantern: when I first saw this, I automatically thought of it as being the perfect pendant light for a foyer. It's simple but still bold and creates a beautiful look and feel.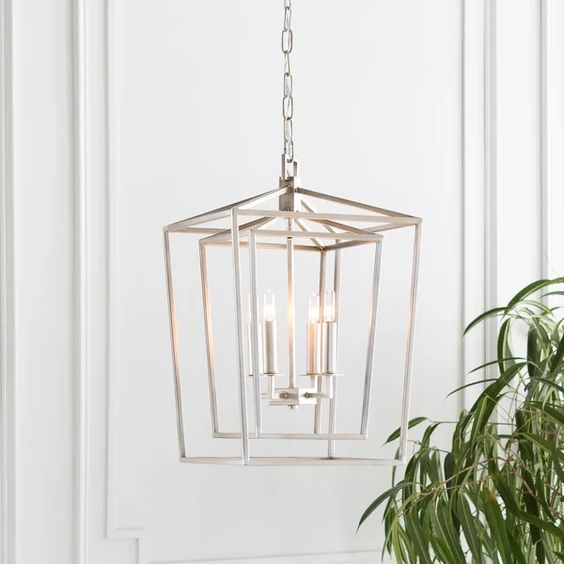 8. 4-Light Antique White Geometric Pendant Light: if you are looking for a farmhouse styled lantern, this is a perfect option to consider! It's SO beautiful and you could put this just about anywhere – in your kitchen, dining room, a mudroom or even above a table.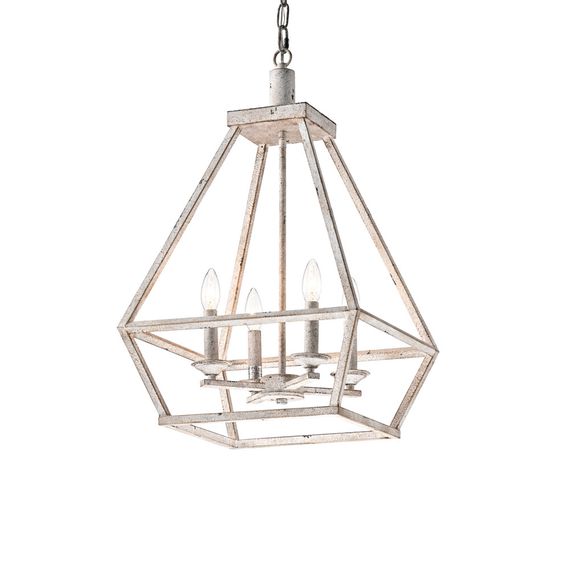 9. 3-Light Cylinder Pendant Light: I love this antique white color this light is in but it also comes in a gorgeous antique black if that's more your thing. I think it'd look especially beautiful hanging in an entryway or even over a bar area.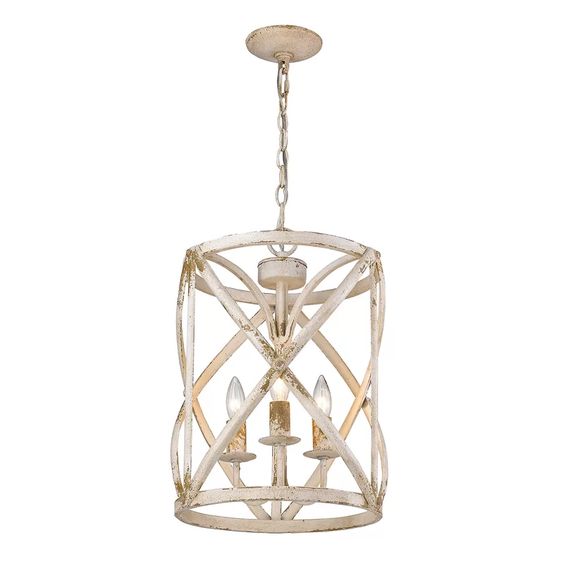 10. 5-Light Geometric Chandelier: this chandelier is so unique and would look gorgeous over a stairway or paired with another over an island. So many possibilities with this super stylish fixture!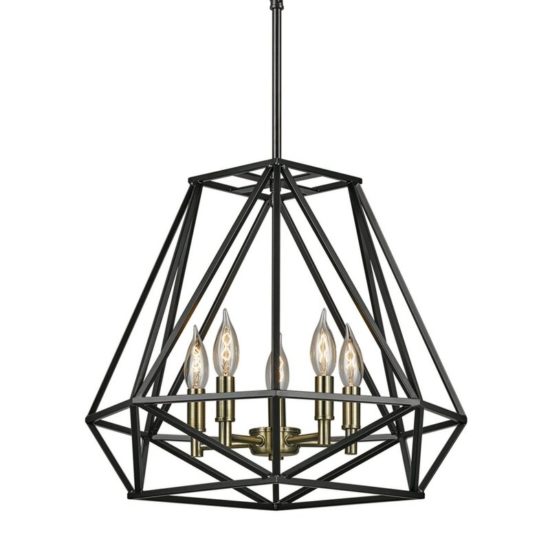 11. Bronzed Steel Lantern: the coolest part about this light is that you can install it indoors or outdoors. Over your dining table, above your outdoor living space – this simple but stunning, antique-looking lantern is a great choice!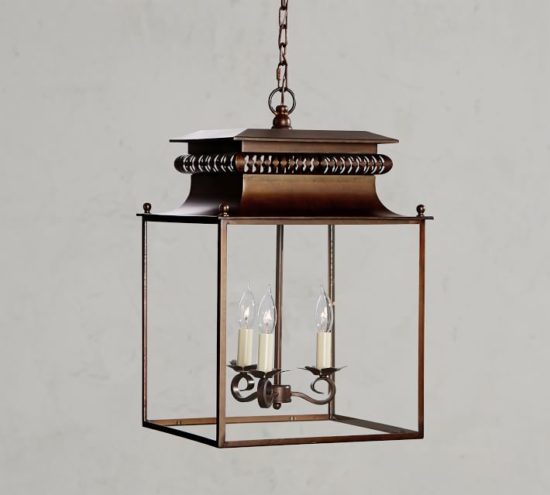 12. 3-Light Gold Geometric Pendant Light: this also comes in an antique silver shade and both are so unique and so stylish. I love them! It's modern yet classic and could be placed in any spot of your home.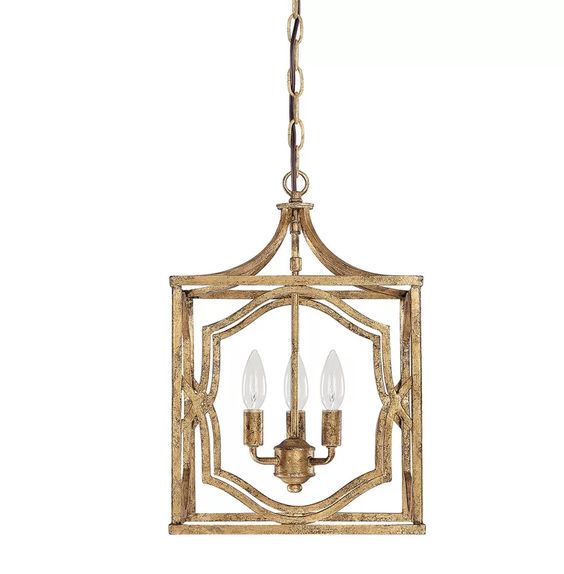 13. Manor Glass Pendant: you can choose between two sizes with this pendant, and it's stunning for over an island or even in a living room. So different yet beautiful!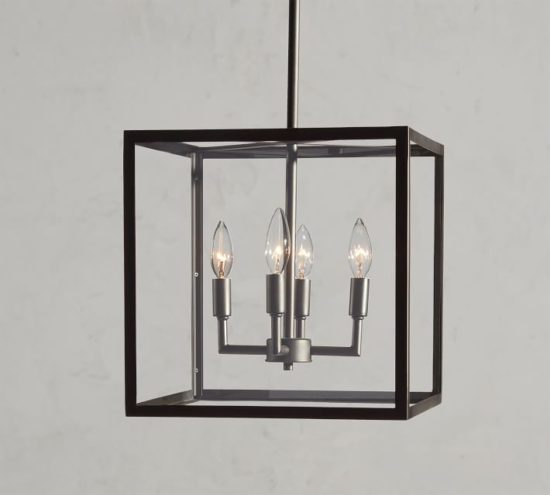 14. 4-Light Weathered Oak Wood Pendant Light: this is a gorgeous light and the wood is so different than your typical metal/brass fixture. I especially love the shade of wood.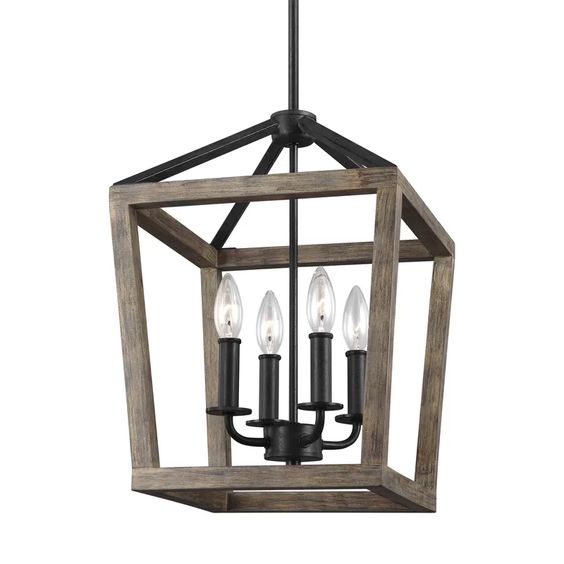 15. 12-Light Candle Style Drum Chandelier: I've never seen such a unique chandelier like this! It's chic yet so different so it'll make a statement in your home – it would look beautiful hanging over a dining space.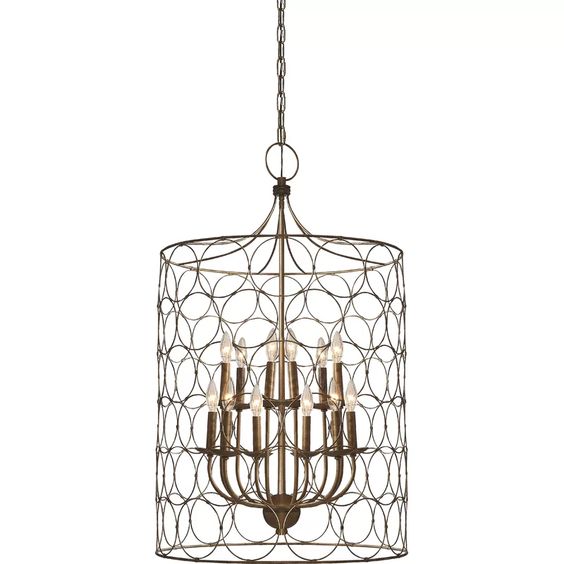 If you're looking for new lantern lighting for your home, I hope these stylish picks help you finish up your project!