Stylish + Chic Lantern Pendant Lights for Every Design Style
This post may contain affiliate links. Please read our disclosure policy.
Sharing the BEST lantern pendant lights for every design style that are affordable and stylish! Whether for your entryway, kitchen or breakfast room, these lantern style lights are perfect for farmhouse style, coastal chic, boho eclectic, and so many more design styles!
There are SO many different styles of lighting out there and it can be hard to choose – even if you have a specific style in mind, you have to choose a color/finish, shape, where it'll go, etc.
Lantern pendant lights are a classic silhouette that can transition from different home decor styles fairly easily.
The sides of a lantern are open for optimal light in a space and typically have multiple bulbs in one fixture.
Generally, you will find lantern style lights in entryways, breakfast rooms, hallways and above an island in a kitchen.
Clustered together, they can make quite the statement.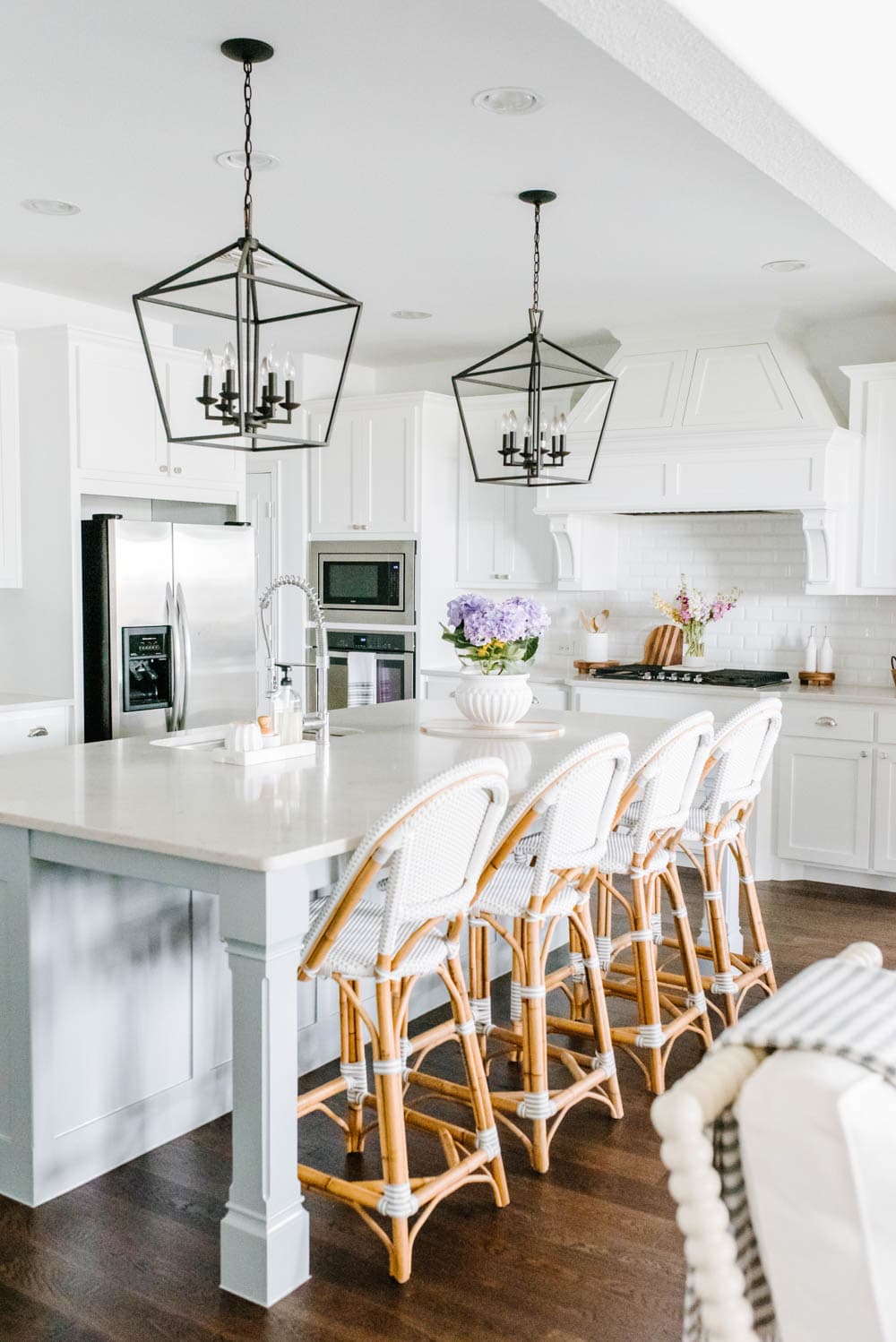 See more of my home tour HERE!
There are endless options and I wanted to round up some of the most stylish and chic lantern pendant lights out there at a variety of prices and show you how to use them in your home
No matter where in your home you're looking for new lighting, you're bound to find a perfect fixture here!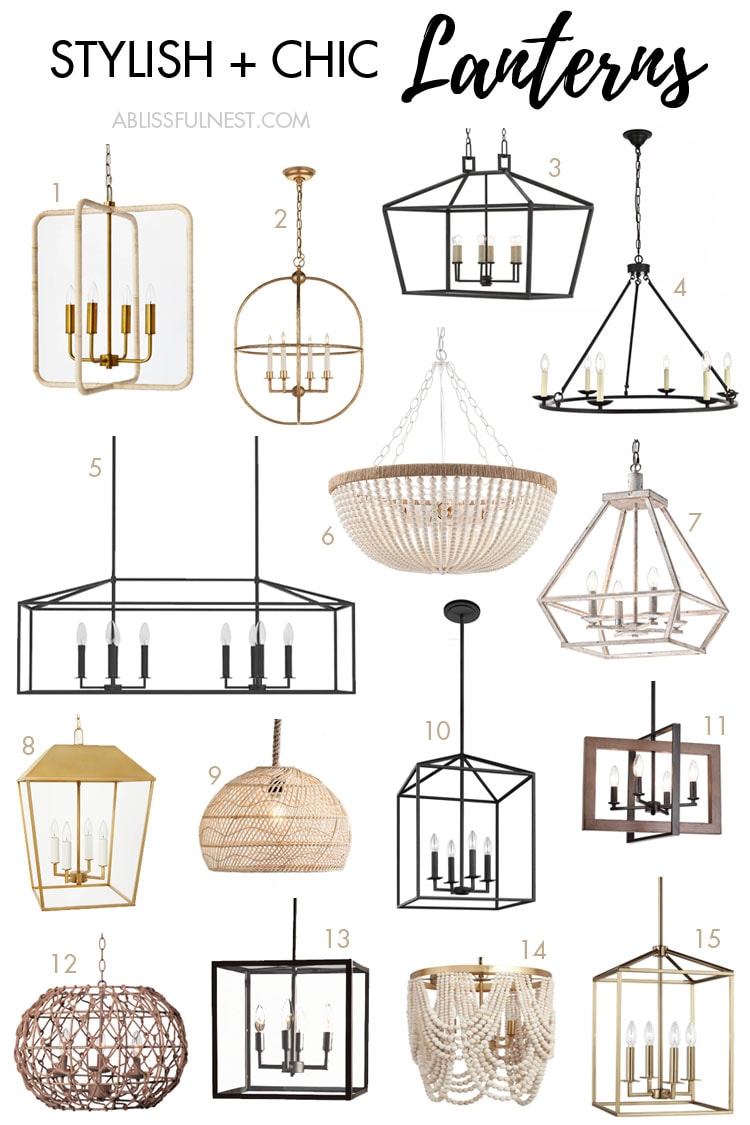 1 | 2 | 3 | 4 | 5 | 6 | 7 | 8 | 9 | 10 | 11 | 12 | 13 | 14 | 15
This post contains some affiliate links for your convenience. Click here to read my full disclosure policy.
Stylish + Chic Lantern Pendant Lights:
1. Rattan and Brass Geometric Lantern: out of every stunning light fixture here, this one might be my newest favorite! It is SO fun and different and I love the geometric look to it. The rattan is a fun touch too! It's perfect for over your dining table, paired with a second one over your kitchen island or just about anywhere else in your home. It's a stunner and total statement making, conversation piece!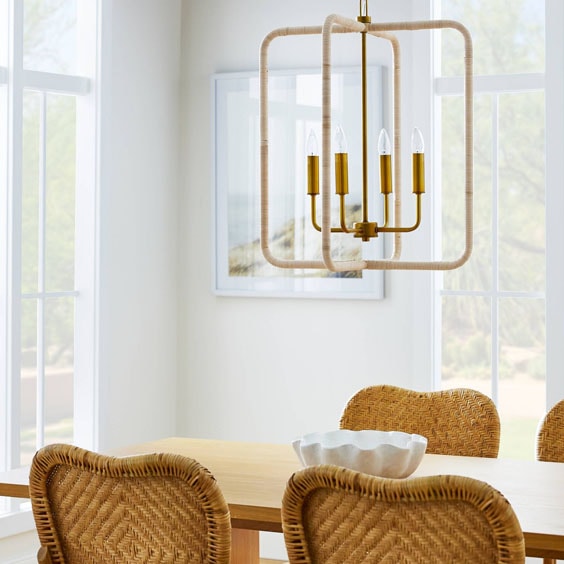 2. Gold Open Oval Lantern: this pendant light makes a true statement and the coolest part is, it looks different from every way you look at it. I picture it being beautiful in a dining room or even in your master bathroom. It also comes in a black iron which is another really cool look!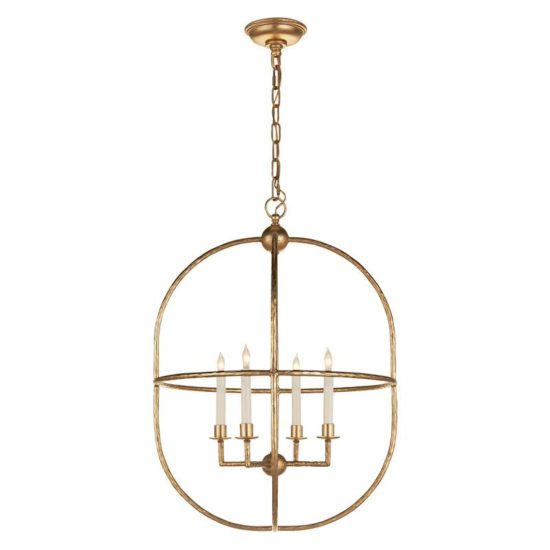 3. Rectangular Pendant Light: the hammered iron of this light will look incredible in contrast with the lights when turned on! Perfect for over a dining table or even over a kitchen island.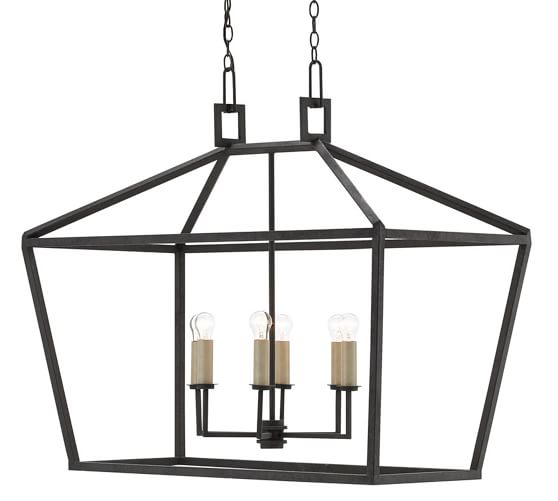 4. 6-Light Wagon Wheel Chandelier: you can get this wagon wheel light fixture in black, brushed nickel or gold and I think it's SO fun for a dining room or breakfast nook! It has a modern farmhouse feel to it and when lit up it's a perfect statement piece.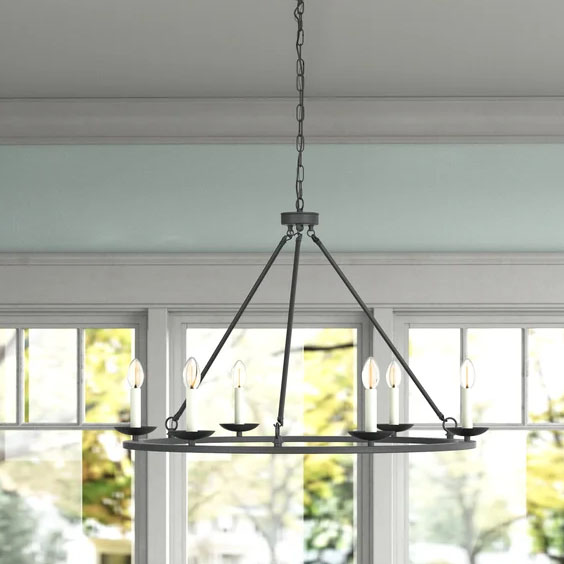 5. Minimal Farmhouse Pendant Light: here's a rectangular light fixture that comes in multiple finishes and is made for over a dining table or over an island! It's a perfect size and is just so chic.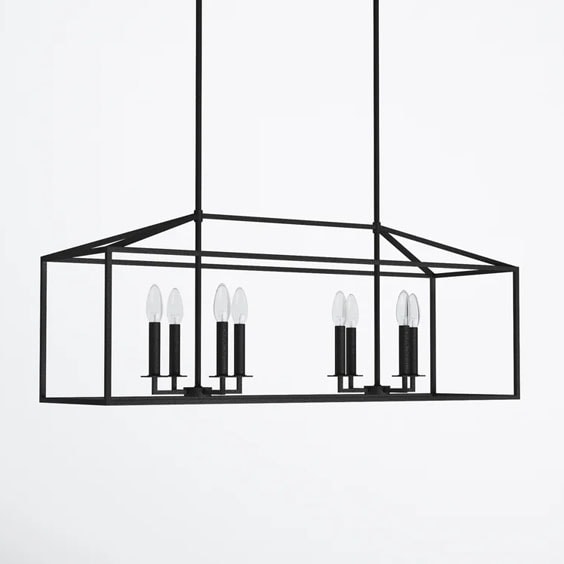 6. White and Wooden Beaded Chandelier: the coastal feel this wooden beaded chandelier gives is my favorite! It's so different and such a beautiful statement piece to add to any room in your home. It's so chic and has somewhat of a farmhouse feel to it – stunning!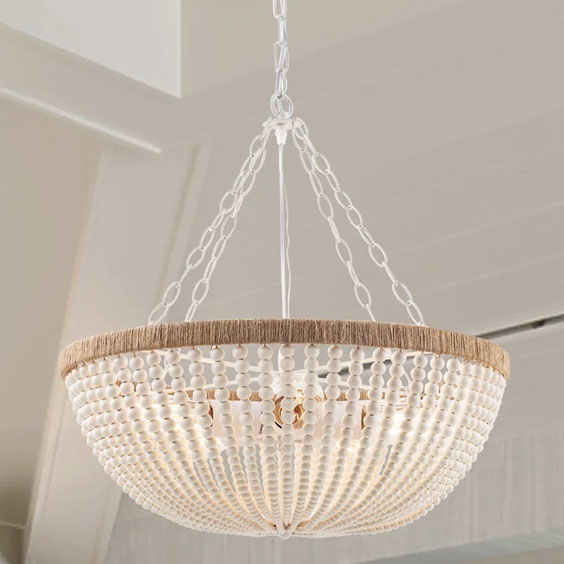 7. 4-Light Antique White Geometric Pendant Light: if you are looking for a farmhouse styled lantern, this is a perfect option to consider! It's SO beautiful and you could put this just about anywhere – in your kitchen, dining room, a mudroom or even above a table.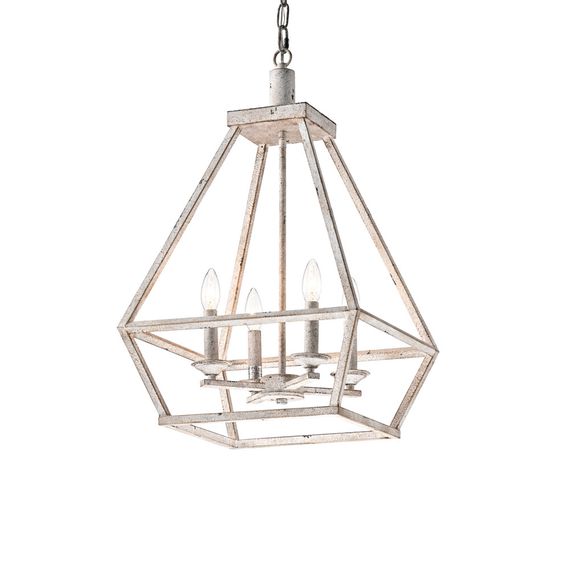 8. Gold Pendant Lantern: a super classic yet chic pendant light – perfect for a foyer, hallway, bathroom or just about anywhere else in your home. It also comes in black and it's the most perfect size!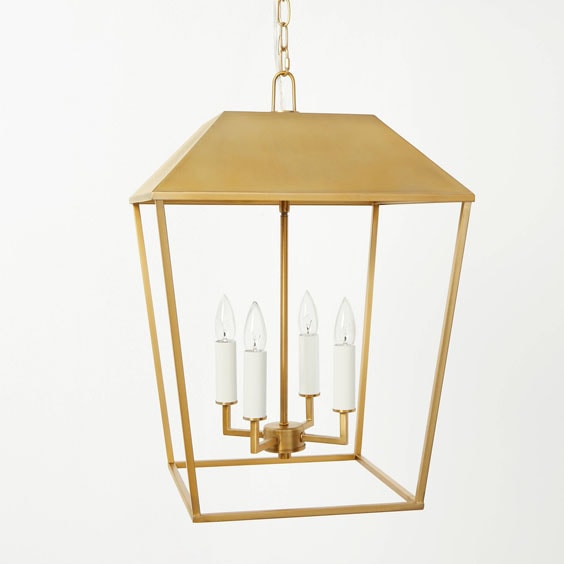 9. Rattan Pendant Light: this stunning pendant light is made with the most beautiful rattan and it comes in two sizes! It's a great fixture to add above your kitchen island or even in a bedroom. It comes in two sizes as well!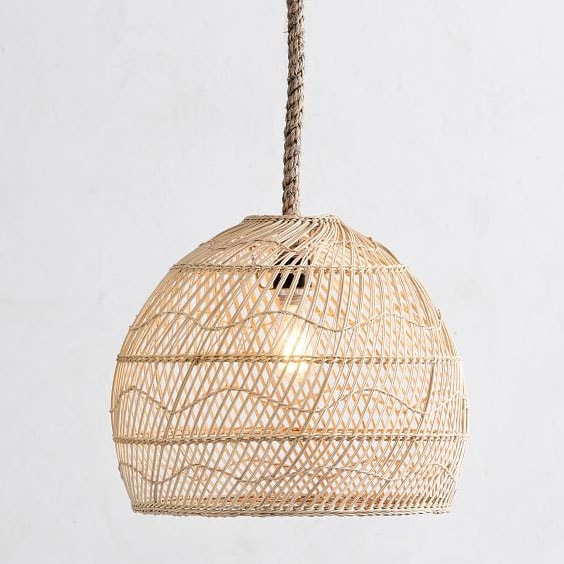 10. 4-Light Matte Black Rectangular Chandelier: for something a bit more classic, this black rectangular pendant chandelier is perfect. It comes in a few different finishes and it's a perfect piece to add to your home for a hallway, entryway, over a kitchen island or just about anywhere else in your home.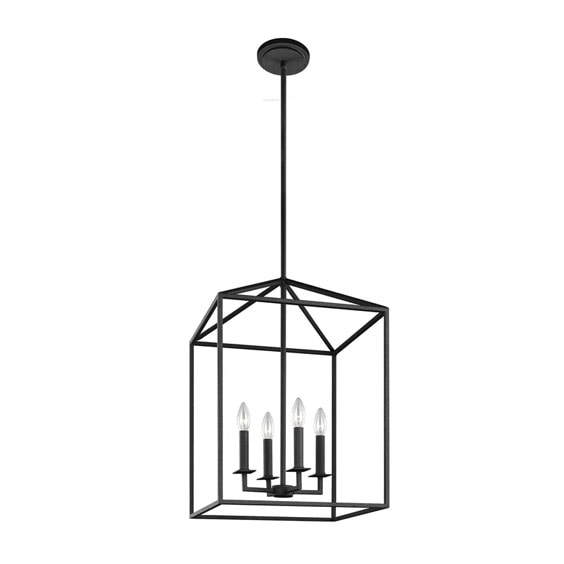 11. Metal and Wood Square Chandelier Light: this is so modern, so chic and so fun! It's very different than most light fixtures and will add so much to whatever space in your home you add it to.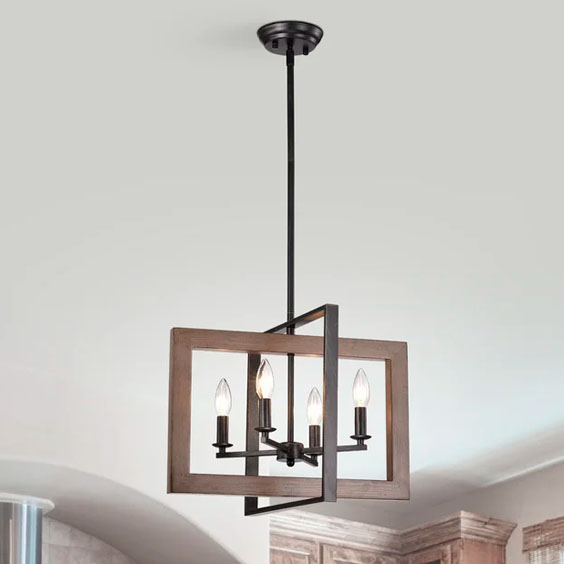 12. Rope Accented Globe Chandelier: if you are looking for something super different and fun for a new light fixture in your home, this rope accented globe chandelier is a perfect choice! It has a coastal feel to it and would be so pretty in a foyer, bedroom or dining room. I love the way it looks lit up too!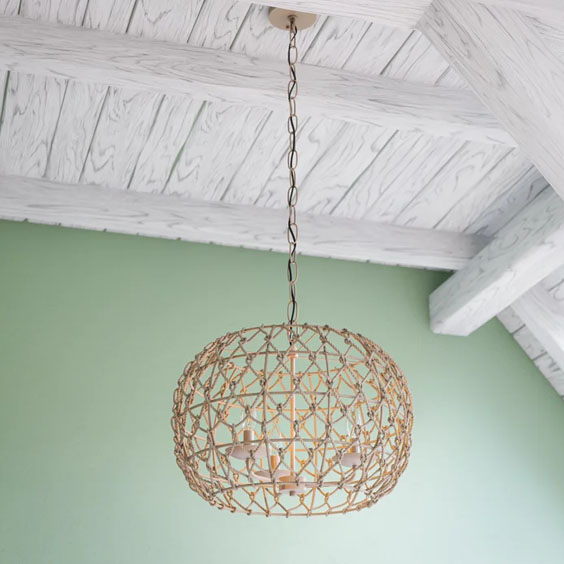 13. Manor Glass Pendant: you can choose between two sizes with this pendant, and it's stunning for over an island or even in a living room. So different yet beautiful!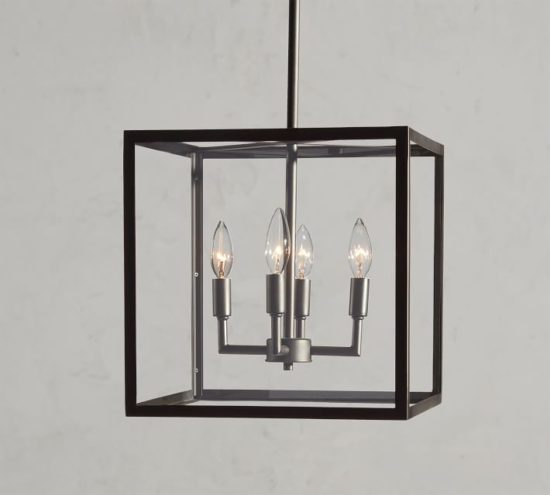 14. Whitewashed Wood Draped Beaded Chandelier: if you're looking for a light fixture that'll make a huge statement in your home, this one is it! It's so stunning – I love the way the wood beads are hung and how it's paired with the gold hardware. It comes in two sizes and is perfect for any room in your home!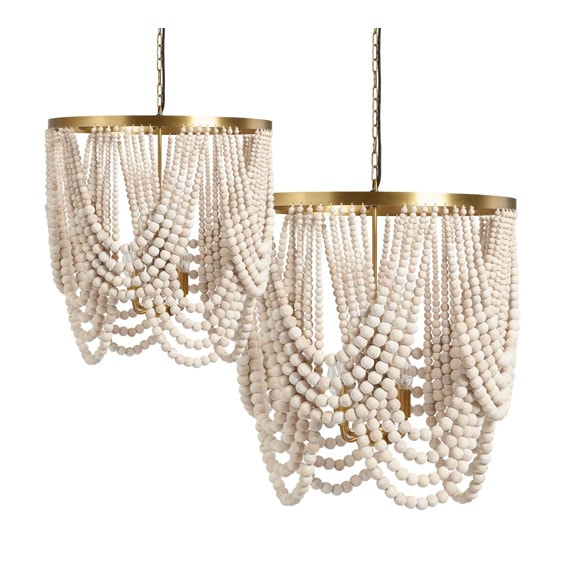 15. Gold Rectangular Pendant Light: this gold pendant light is chic and understated but still adds so much to any space you hang it in. I love the color and boxed shape it has and it looks like it'll be even more beautiful when its lit!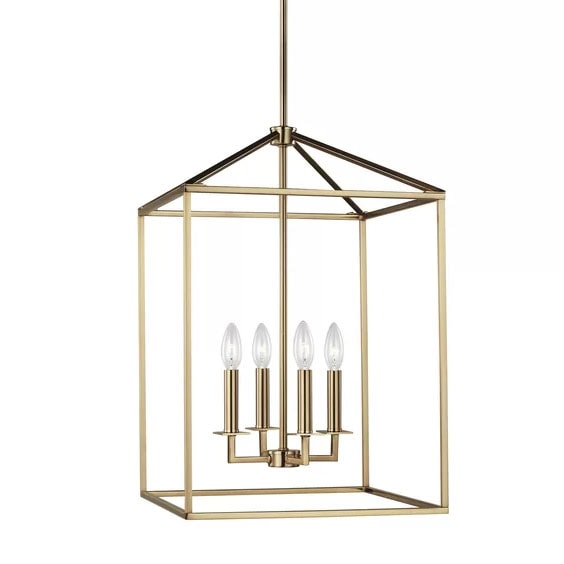 If you're looking for new lantern lighting for your home, I hope these stylish picks help you finish up your project!