Favorite Kitchen Finds With Walmart
This post may contain affiliate links. Please read our disclosure policy.
Sharing all of my favorite kitchen finds from Walmart this summer season from baking and cooking pieces in fun shades of blue and citrus accents.
This post is sponsored by Walmart, but all opinions are my own. This post contains some affiliate links for your convenience. Click here to read my full disclosure policy.
Now that it is officially in the 100 ° here in Texas, we are indoors most of the day and we have started baking around here more. Most of my bakeware is ancient and we were in desperate need of new pieces so of course, I looked to one of my favorite affordable stores, Walmart to see what I could find.
You have heard me talk before about why I love shopping at Walmart but probably my most favorite reason is how easy it is to find what I am looking for at such reasonable prices. Walmart also has really dialed in on the designer looks for their home decor and I am obsessed with the citrus trend pieces this summer they have.
I recently tried out Walmart + and am obsessed. My favorite feature is scanning my items while in the store and checking out through my app. I mean this is genius. You don't have to stand in line and it could not be easier to pay and checkout. If you haven't checked out all about Walmart + yet, you can do that right HERE.
Favorite Kitchen Finds:
Baking is one of my favorite things to do with Lauren while she is home for the summer and we've been trying some of these recipes lately. They are so good and it is fun to try something new once in a while. But like I said, we desperately needed new baking and cooking gadgets.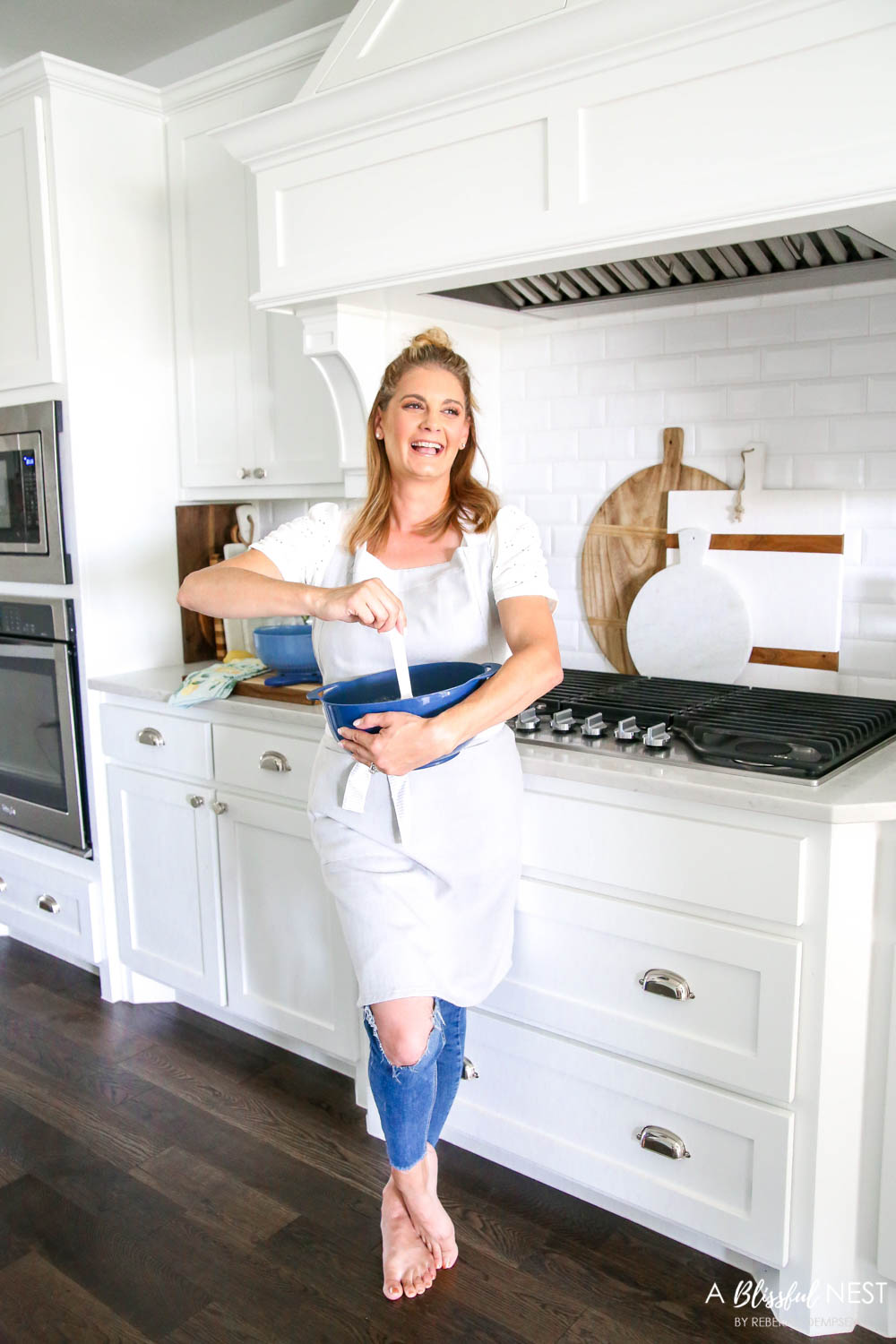 My mixing bowls might have been the worst in my kitchen cabinets so I tossed all those ones and got this new 8 piece stacking bowl set. There are 2 different sizes of bowls, 2 strainers, and a measuring cup set. First of the colors are so so good and easy to spot the different pieces you are looking for because of the varying shades.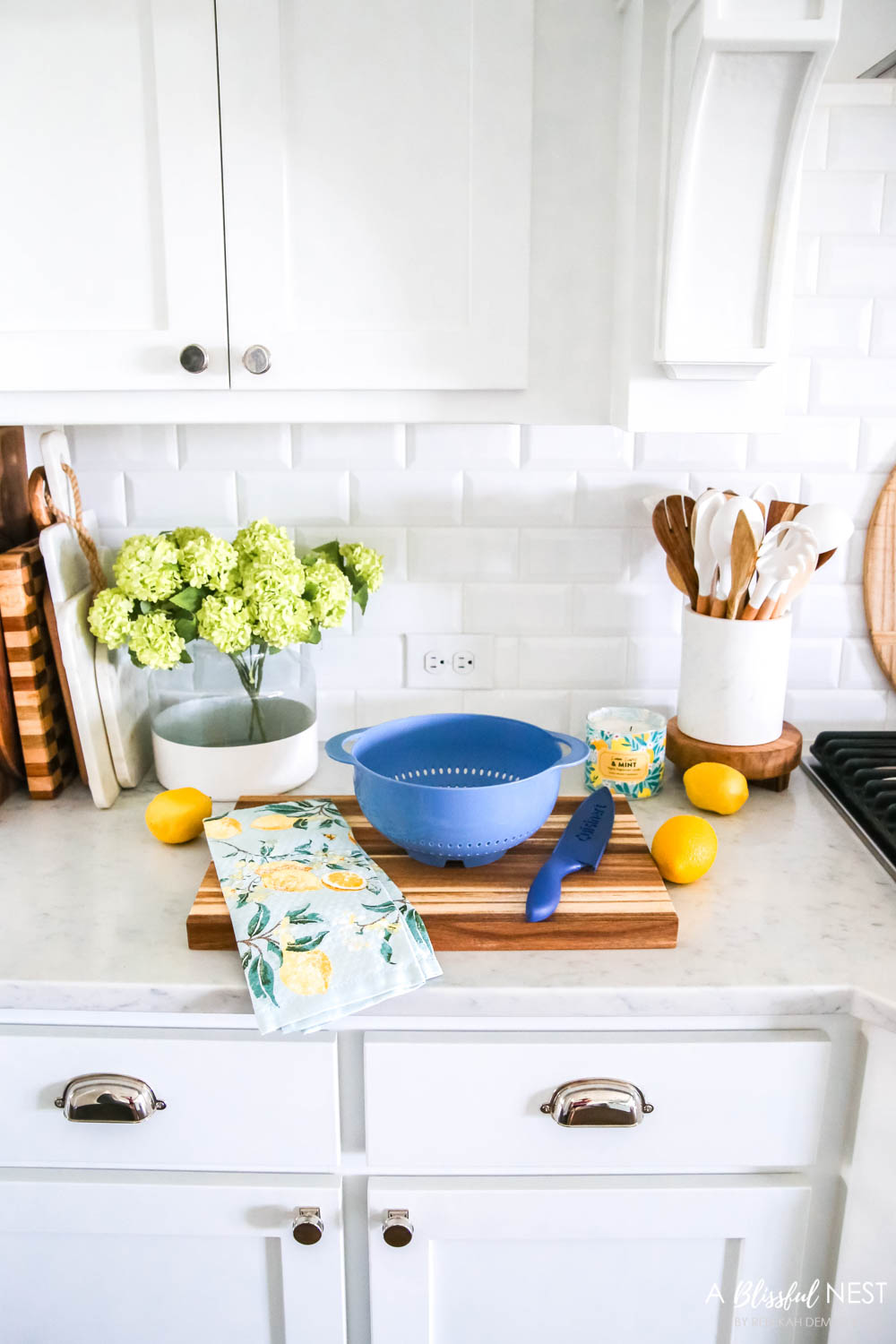 They easily stack together to make it more space-saving for your cabinets. I have really paired down over the last year in my kitchen cabinets and I love that this really keeps them organized.
I also love that the large bowl has a nonslip base because when you're mixing it is a pain if your bowl is all over the place!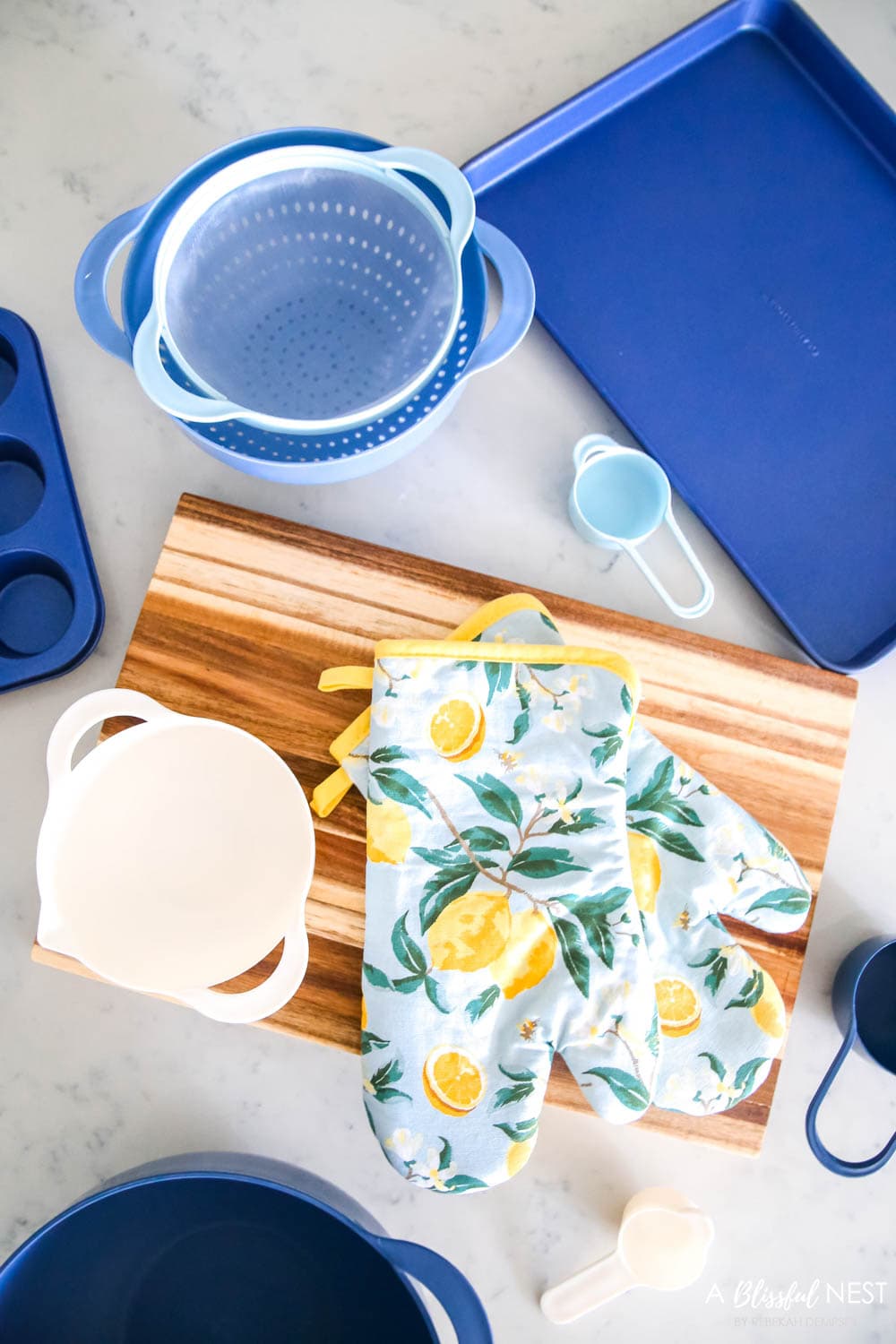 At the beginning of the summer I mentioned, I was adding citrus decor touches to my kitchen with the lemon and mint candle and I found these lemon oven mitts and kitchen towels to match.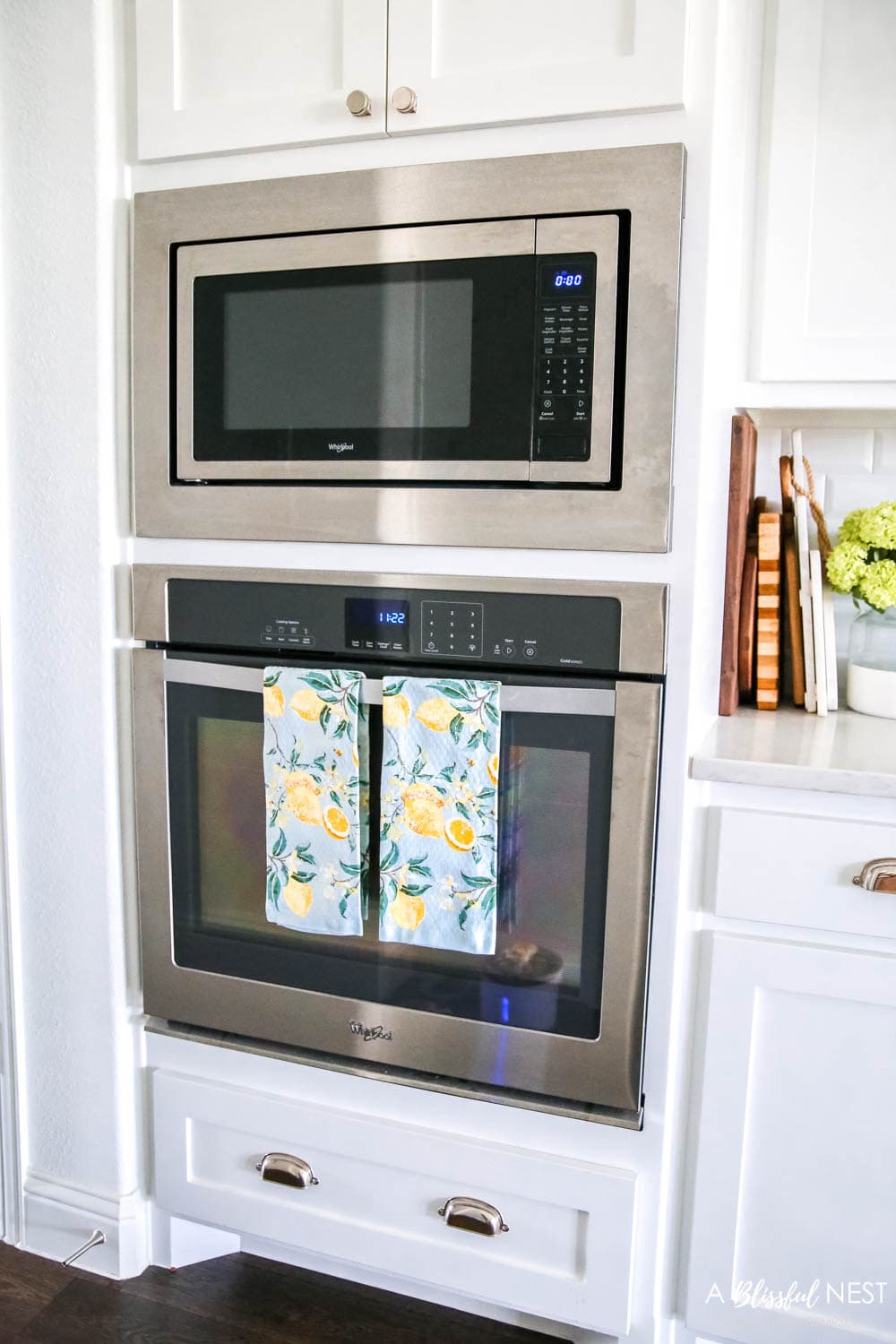 Aren't they so cute?!! I light my lemon and mint candle every night and it smells so good when I am cooking! You need to grab it if you haven't yet.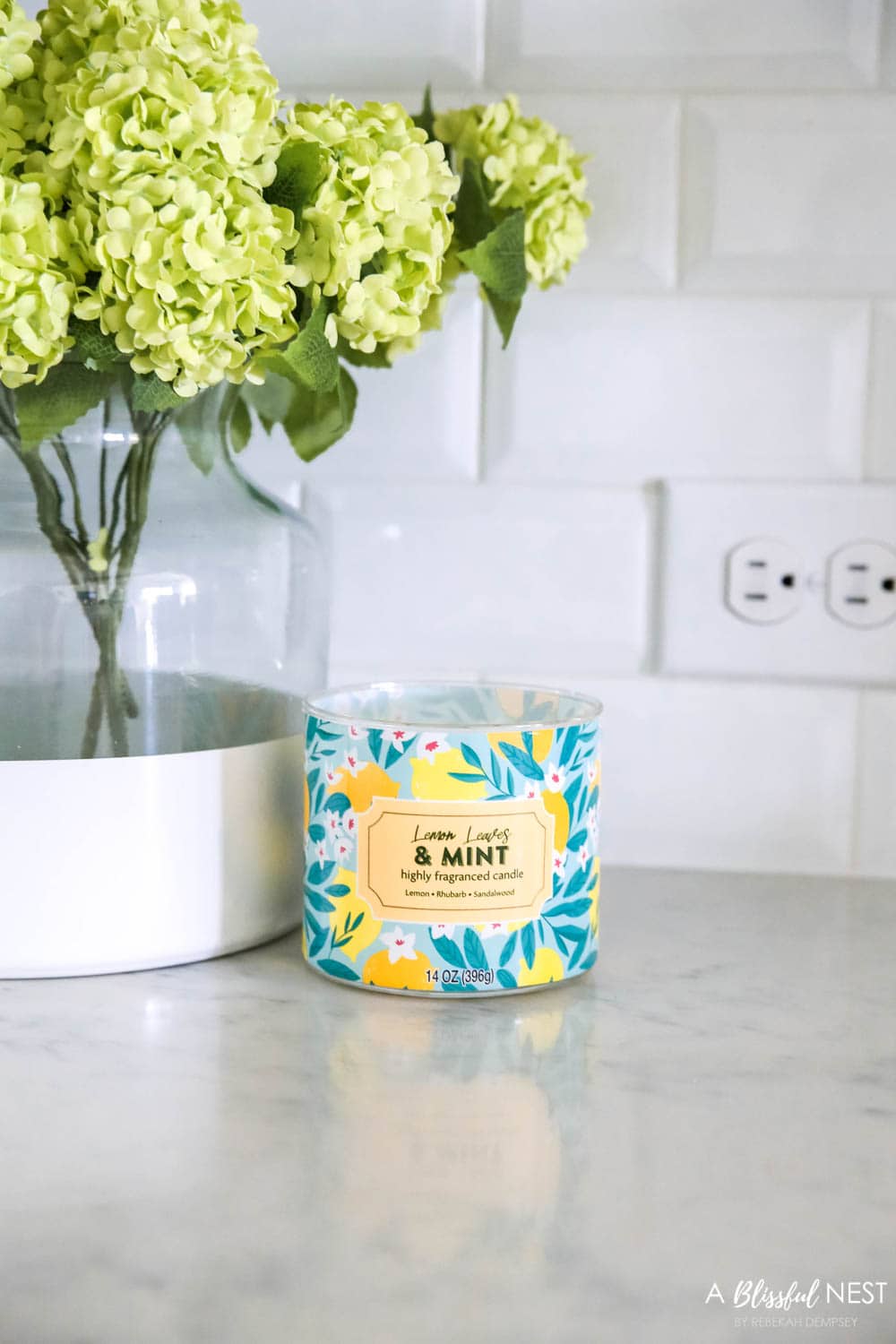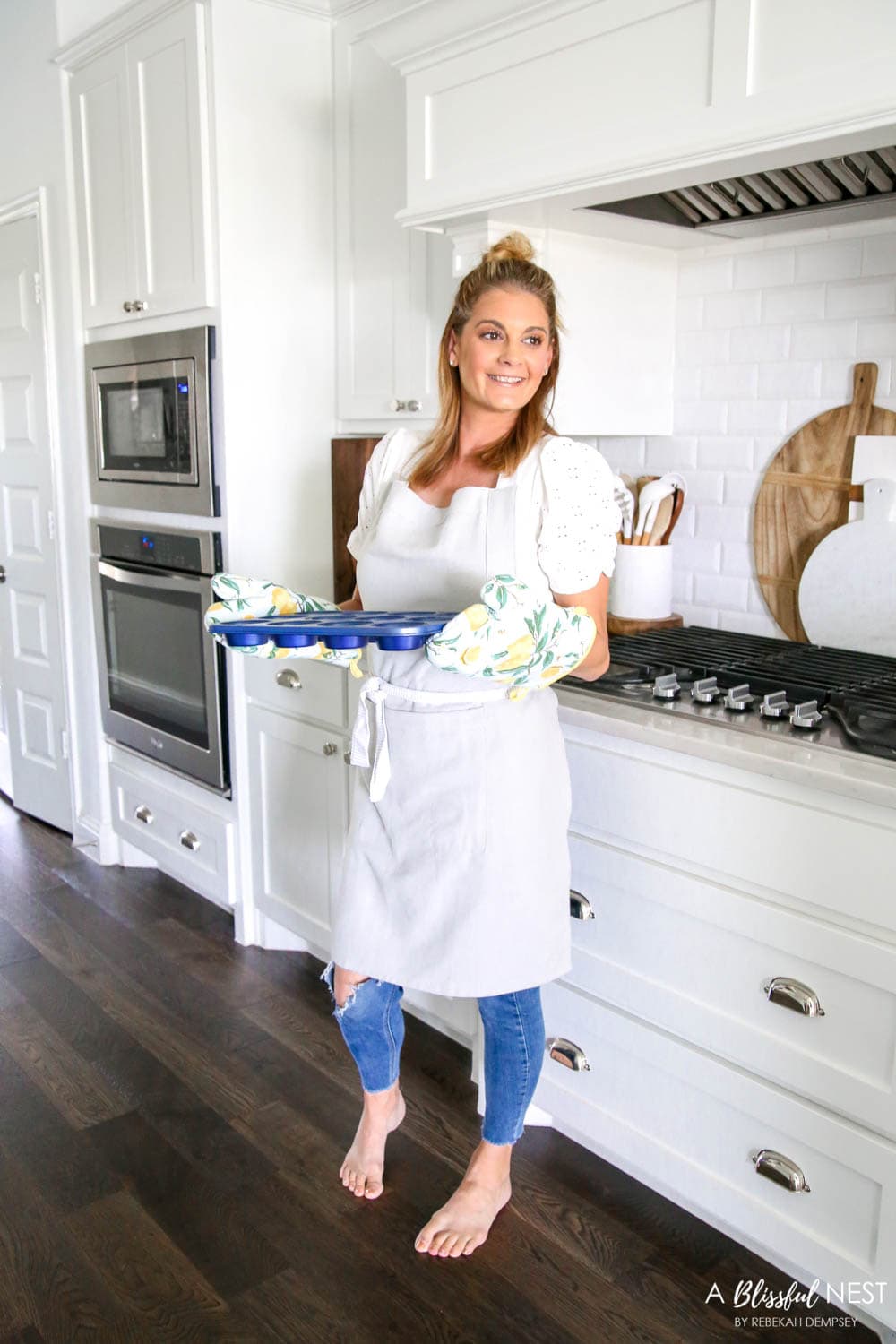 I also ordered this 5 piece baking set. This nonstick baking set comes with a cookie tray, loaf pan, muffin pan, cake pan, and a rectangle baking pan. Literally every pan you would need. The navy blue color is on point too!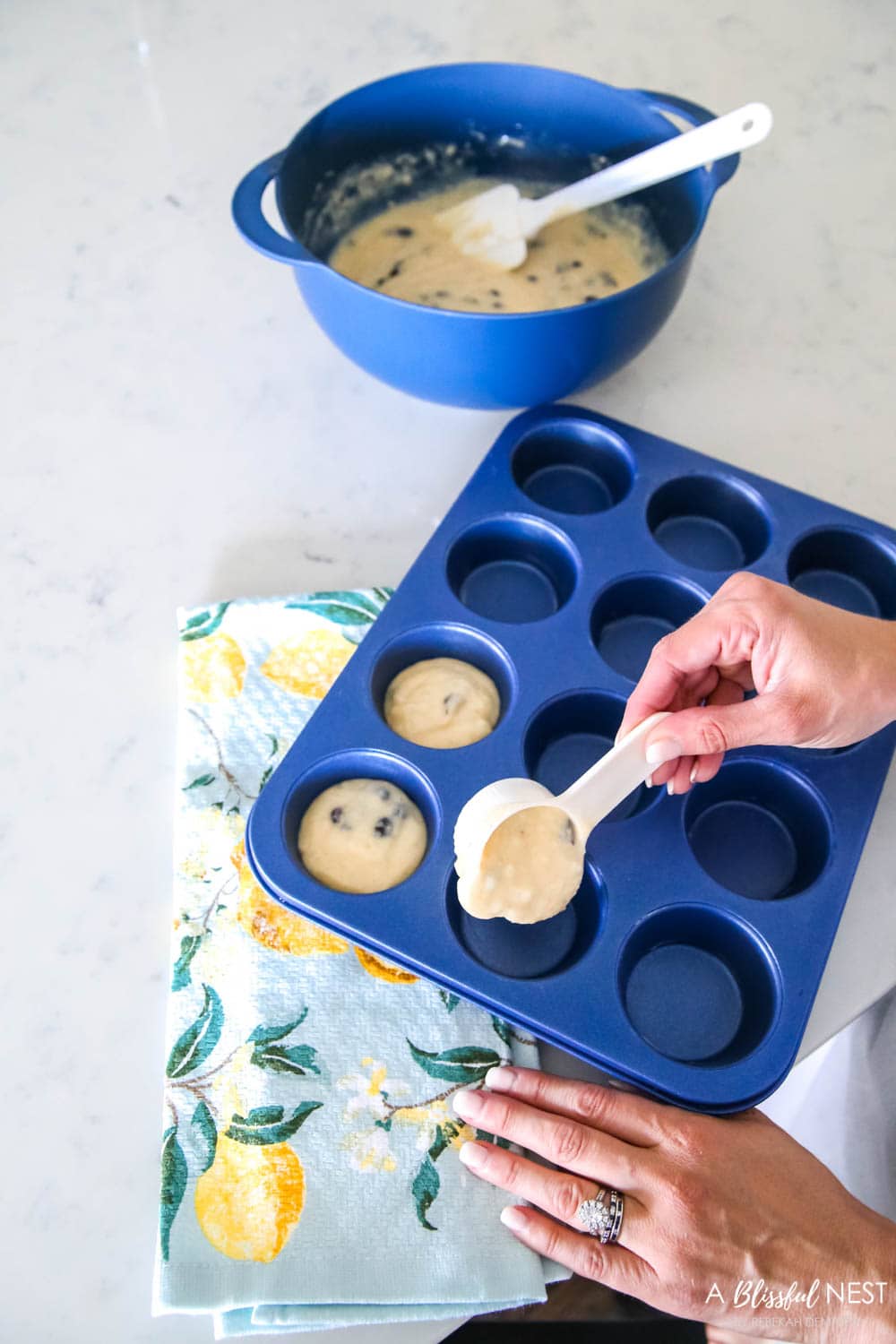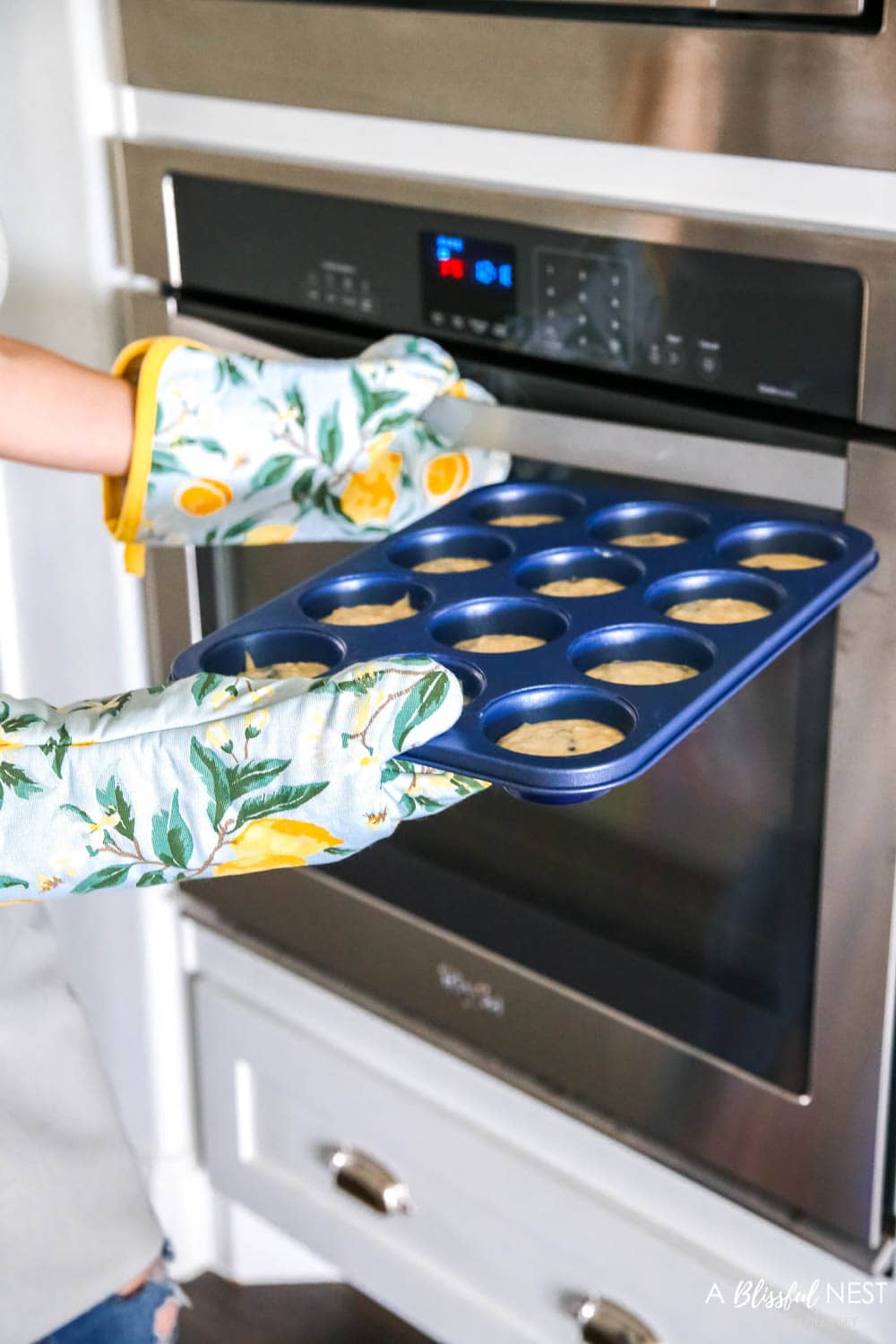 These pans are also heavy-duty and professional grade. They are easy to clean and dishwasher safe. You know I love simple and easy clean-up!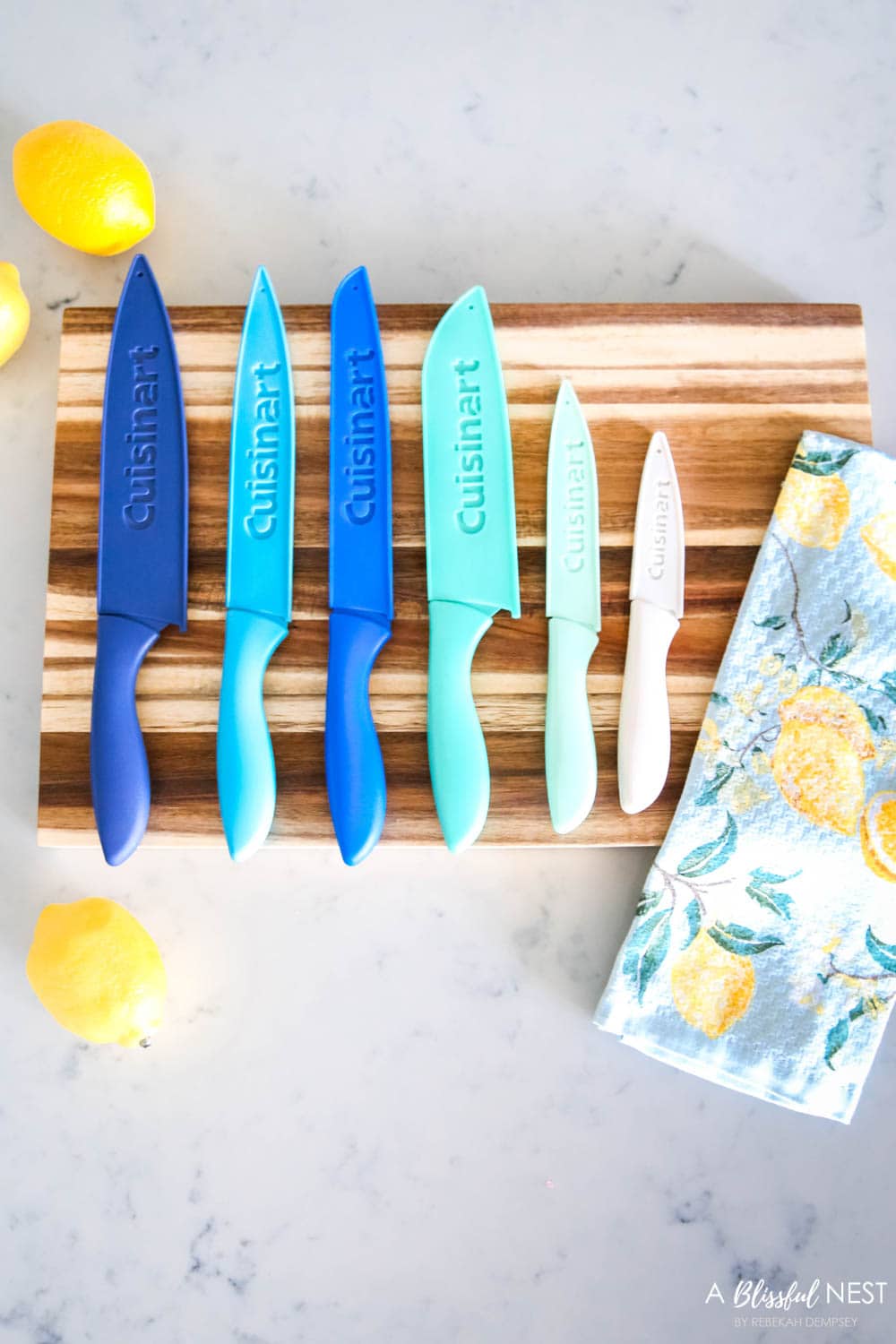 The last of my favorite kitchen finds is this set of colorful Cuisinart knife set. Talk about adding color to your kitchen. I LOVE the shades of blue and green plus they are from one of my favorite kitchen brands. They have a nonstick coating which makes them also easy to clean.
Here are a few more of the best kitchen gadgets I found at Walmart that I know you will love too.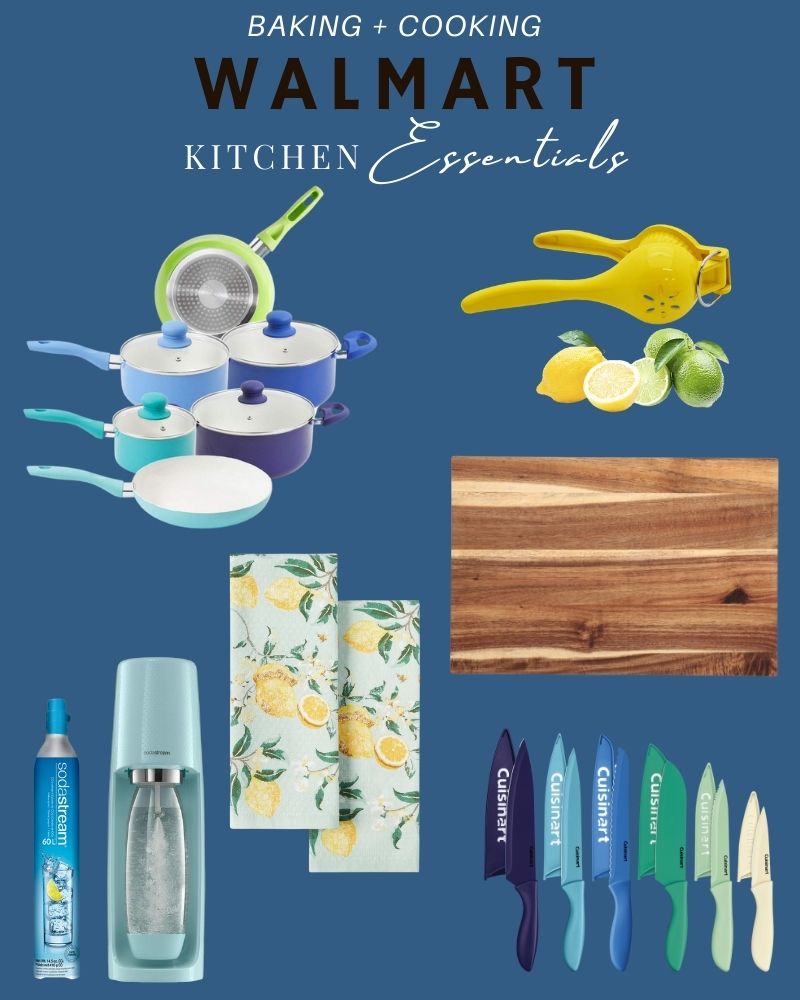 So what new kitchen tools are you needing for your kitchen??

THIS IS A SPONSORED POST. A BLISSFUL NEST HAS RECEIVED PAYMENT, TRADE, AND/OR PRODUCTS FROM WALMART IN EXCHANGE FOR PROMOTING. HOWEVER, ALL OPINIONS STATED ARE OUR OWN.
Follow along to get more of my tips on home decor, DIY, and lifestyle on the following: