Valentine's Day Gift Ideas
This post may contain affiliate links. Please read our disclosure policy.
Can you believe we are already talking about Valentine's Day?! It's coming up so quickly!
Whether you're looking for some fun and festive Valentine's Day finds, shopping for a Galentine's gift for your girlfriends or are looking for a gift your significant other will love, I rounded up some of the best Valentine's Day gift ideas I've seen for everyone you're shopping for!
Just scroll down to see the best Valentine's Day gift ideas this year. Enjoy!
This post contains some affiliate links for your convenience. Click here to read my full disclosure policy.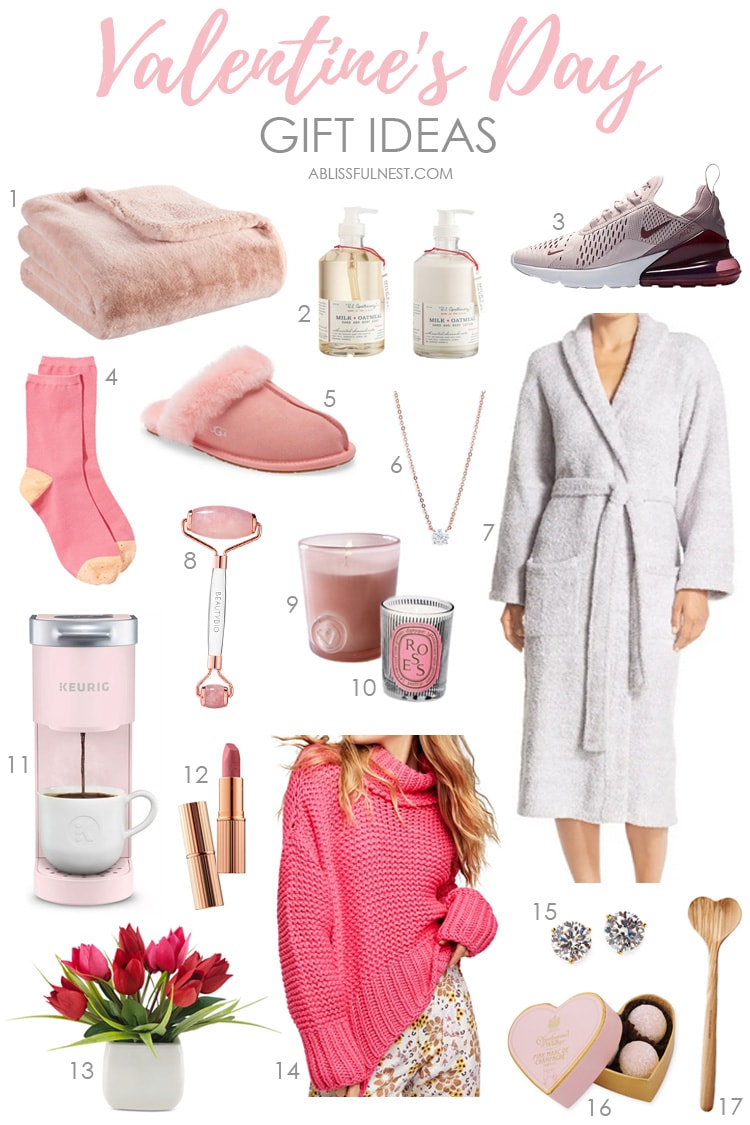 1 | 2 | 3 | 4 | 5 | 6 | 7 | 8 | 9 | 10 | 11 | 12 | 13 | 14 | 15 | 16 | 17
Valentine's Day Gift Ideas: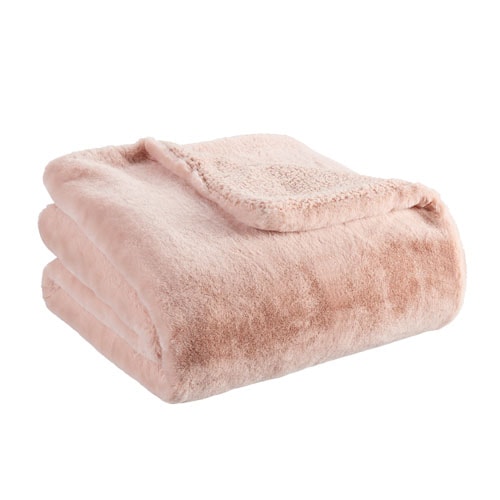 1. Pink Faux Fur Throw Blanket: this faux fur throw blanket also comes in white and it looks soo cozy! It's super affordable and an awesome gift that everyone will love and could use.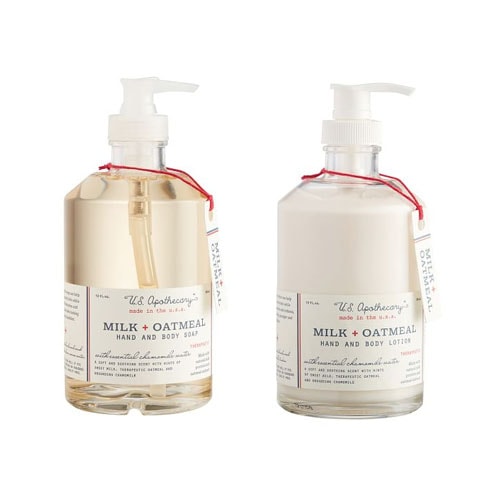 2. Apothecary Milk and Oatmeal Soap & Lotion Set: this soap and lotion set smells incredible and is so luxurious! It's perfect for a guest bathroom or kitchen.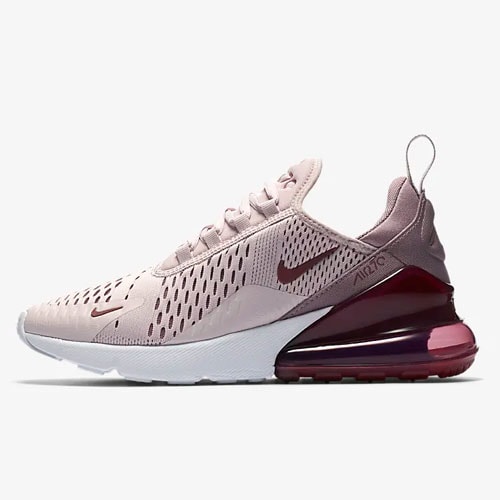 3. Nike Air Max Sneakers: isn't this color combo so awesome?! I love these sneakers! This style has been super popular lately too – it's one of those styled sneakers that you can wear with everything.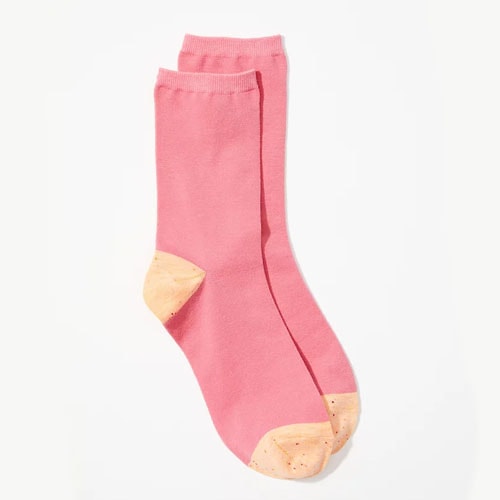 4. Pink Colorblock Socks: a cute, cozy pair of socks that are under $10 and on sale!
5. UGG Slippers: the prettiest shade of pink and you can never go wrong with UGG. These slippers come in soo many colors and would be a great Valentine's Day gift idea.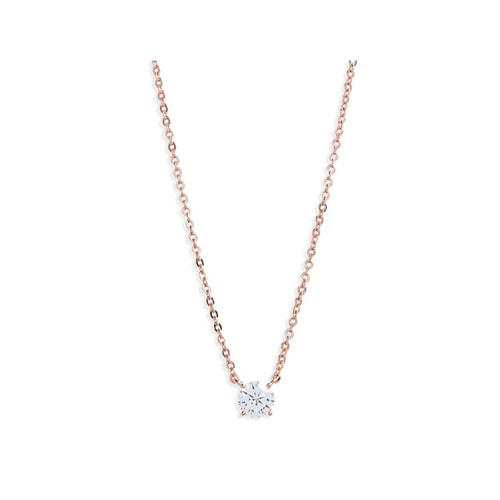 6. Pendant Necklace: I always recommend this necklace as a gift idea – it looks like a real diamond and it is under $50! It comes in rose gold, gold, and silver and it's a perfect piece to wear daily.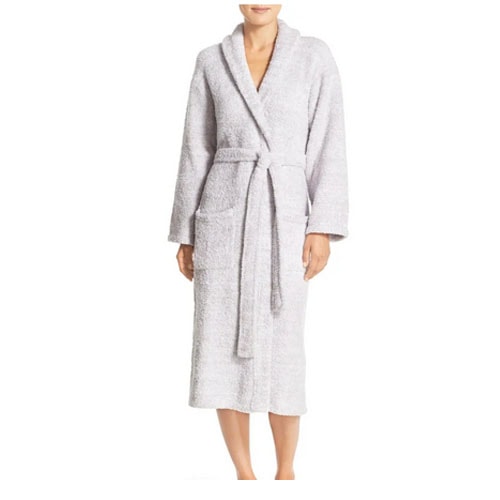 7. Barefoot Dreams Robe: these Barefoot Dreams robes are pricier but they are worth every penny. They're as soft as butter and are so warm and such a great gift for everyone!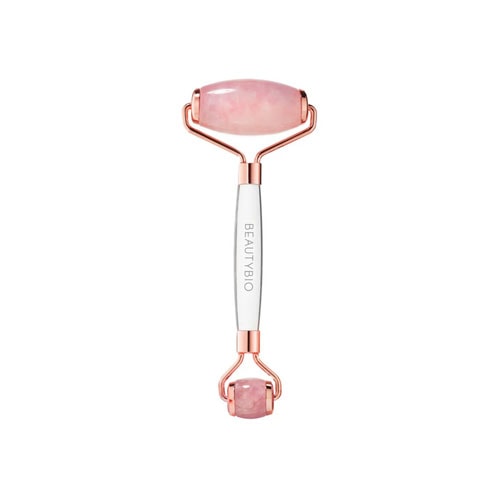 8. Rose Quartz Facial Roller: everyone needs one of these – perfect self-care tool that you can use at all times of the day. I love the idea of gifting this with a skincare set!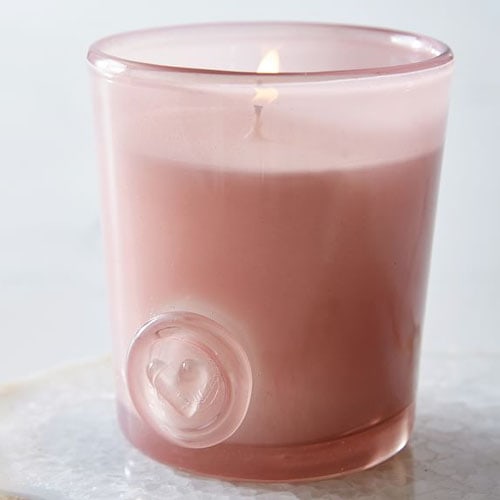 9. Rose & Ivy Candle: this candle looks so pretty but I'm betting it smells delicious too!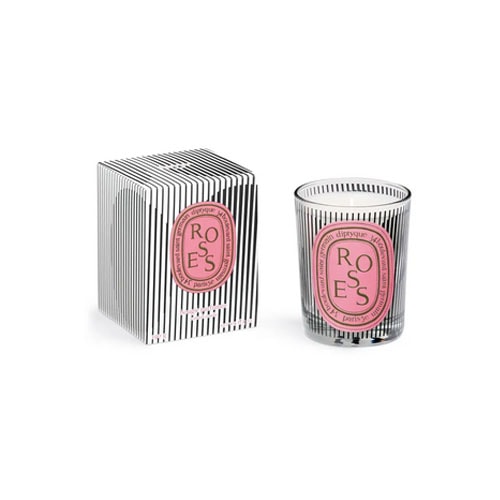 10. Roses Diptyque Candle: these Diptyque candles are always popular and this special edition of the 'Roses' candle is too pretty to pass up.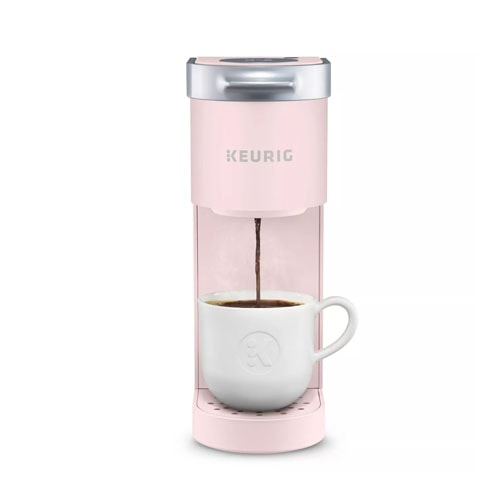 11. Keurig Single Serve Coffee Maker: how fun is this shade of pink?! And for a coffee maker! LOL. Best Valentine's Day gift for the coffee lover!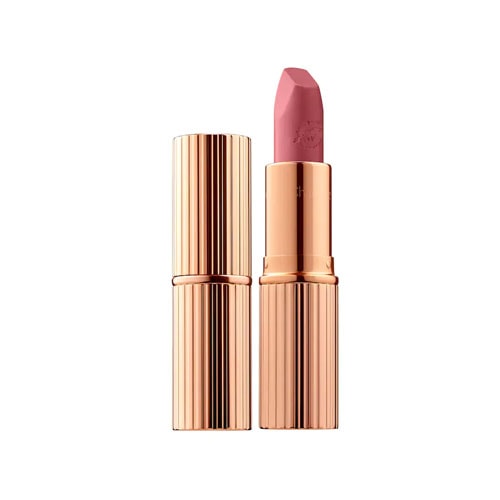 12. Charlotte Tilbury Lipstick: one of the prettiest lip shades ever – such a gorgeous pink and you can never go wrong with this formula.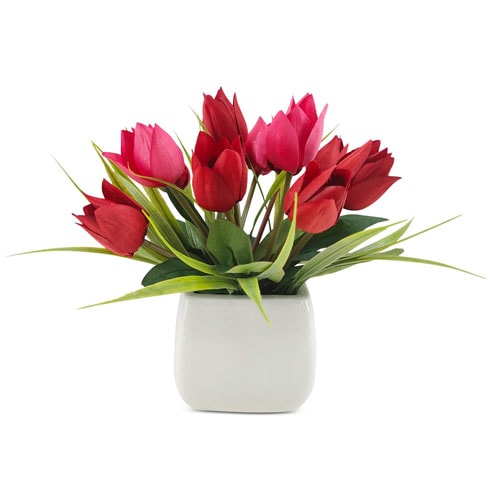 13. Artificial Floral Arrangement: a fun faux floral arrangement will last MUCH longer than real flowers – and this one will look pretty year-round!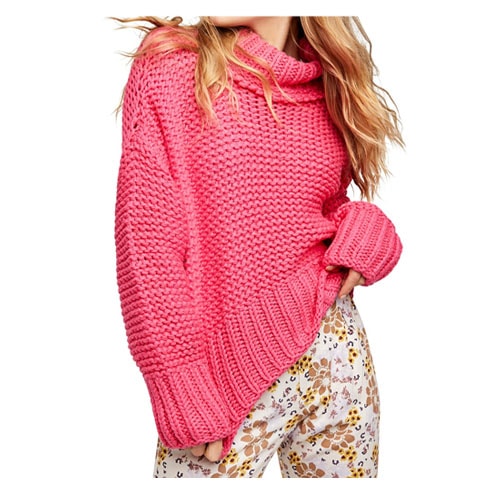 14. Hot Pink Knit Sweater: this Free People sweater is one of the most popular and I am loving this new color it comes in! Perfect timing for Valentine's Day too. It's gorgeous and would look so good with denim, black, or even winter white!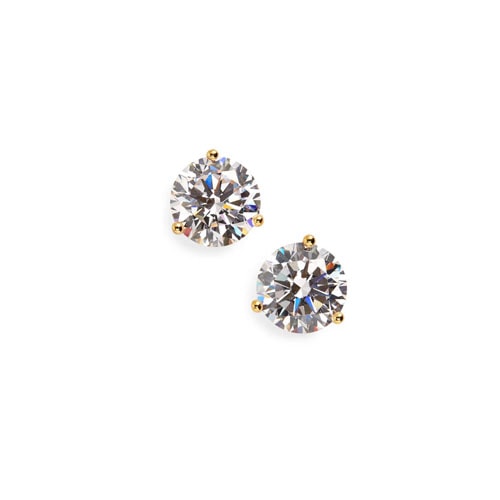 15. Stud Earrings: another gift I always recommend because of the price and quality. These are so stunning and such a great piece to add to your collection – and to gift!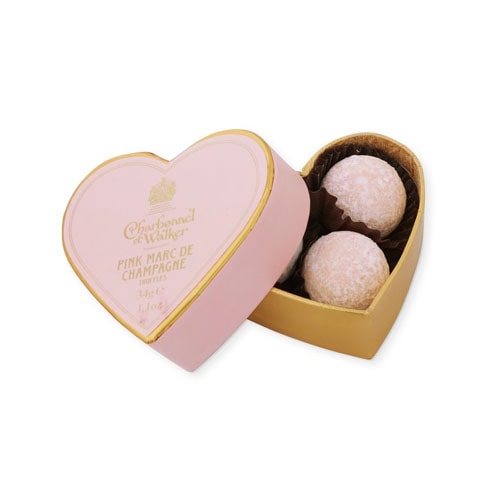 16. Mini Pink Truffles: so yummy and festive – love the idea of gifting this pretty pink truffles for Valentine's Day!
17. Heart Shaped Wooden Spoon: the perfect Valentine's Day gift idea for the baker on your list! What a cute little wooden spoon to add to the collection.
We hope these ideas help you to shop for your girlfriends, significant other, and whoever else is on your Valentine's Day shopping list!
Follow along to get more of my tips on home decor, DIY, and lifestyle on the following: