Fresh Easter Table Decorations with Seersucker Accents
This post may contain affiliate links. Please read our disclosure policy.
Easter is just around the corner and this year we have family flying in to spend it with us. Of course I love the excuse to get the dining room all ready and this year I changed things up quite a bit from in the past. I found this great seersucker tablecloth (like this one) at Homegoods and it really set the stage for the rest of the decor.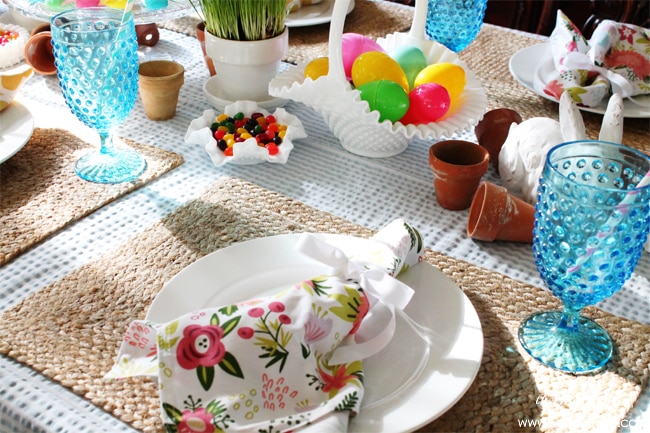 Most of the decor is from years past or things I had laying around the house already. I really love to re-purpose as much as I can because who are we kidding, I don't have expendable income to decorate to the nines all new each and every holiday. I grabbed our white plates from the kitchen, our mini terra cotta pots you will remember from the fall and pulled out my milk glass from the hutch.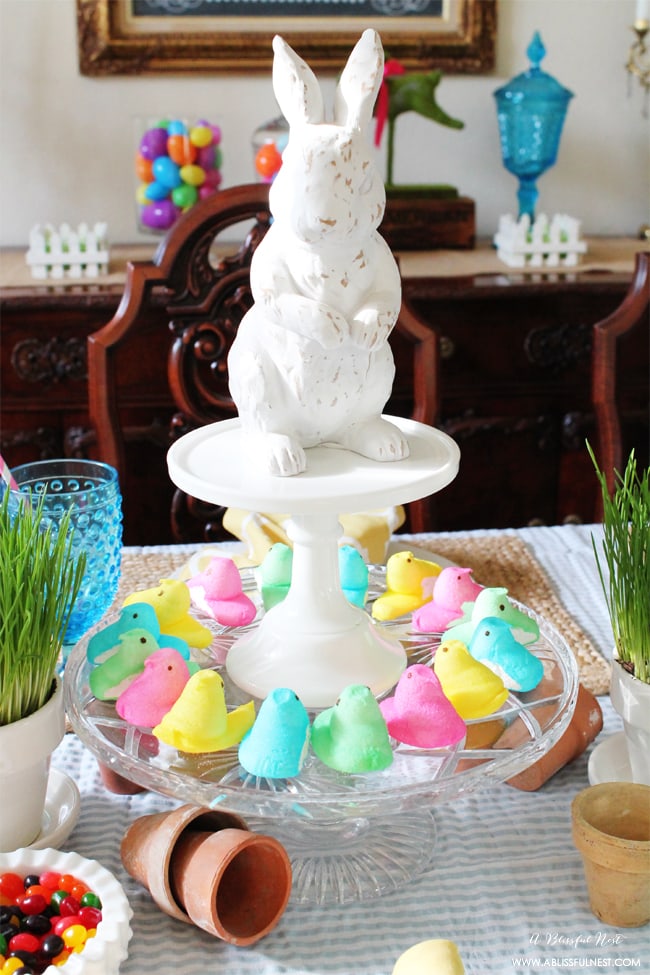 Stacking cake plates is one of my favorite ways to get height and dimension on a table or a sideboard. One of my bunnies from years past got center stage this year surrounded by marshmallow peeps.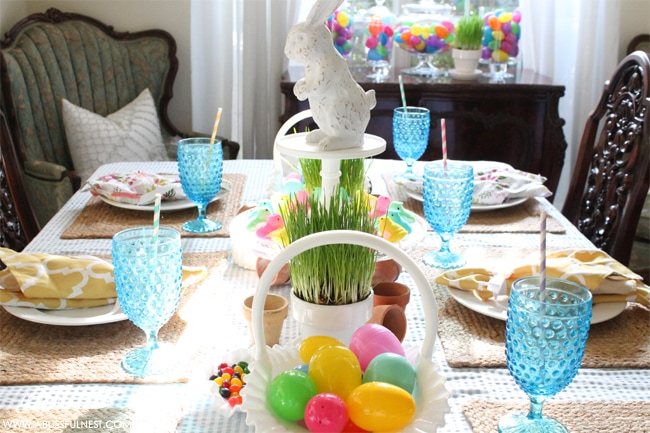 My milk glass baskets lined the middle of the table and Lauren stacked plastic eggs in them. I loved having her help out with this table and she decided she also wanted jars full of the eggs on our side cabinet.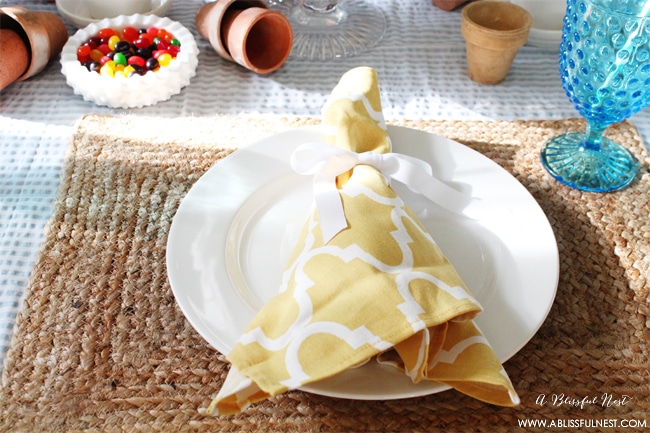 I don't always like to use the same napkin at each place setting and this time we used 2 different ones. All tied with a white gross grain ribbon really pulled it together and doesn't make it look too mismatched.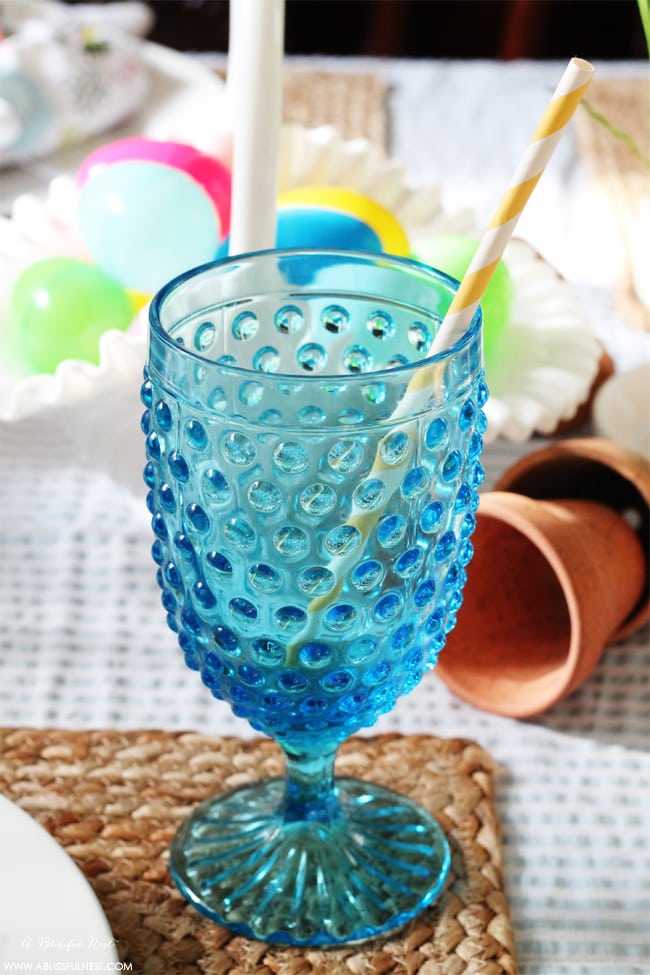 You know how I adore hobnail and these blue ones knocked my socks off when I found them awhile back. Of course pastel striped straws had to dress them up.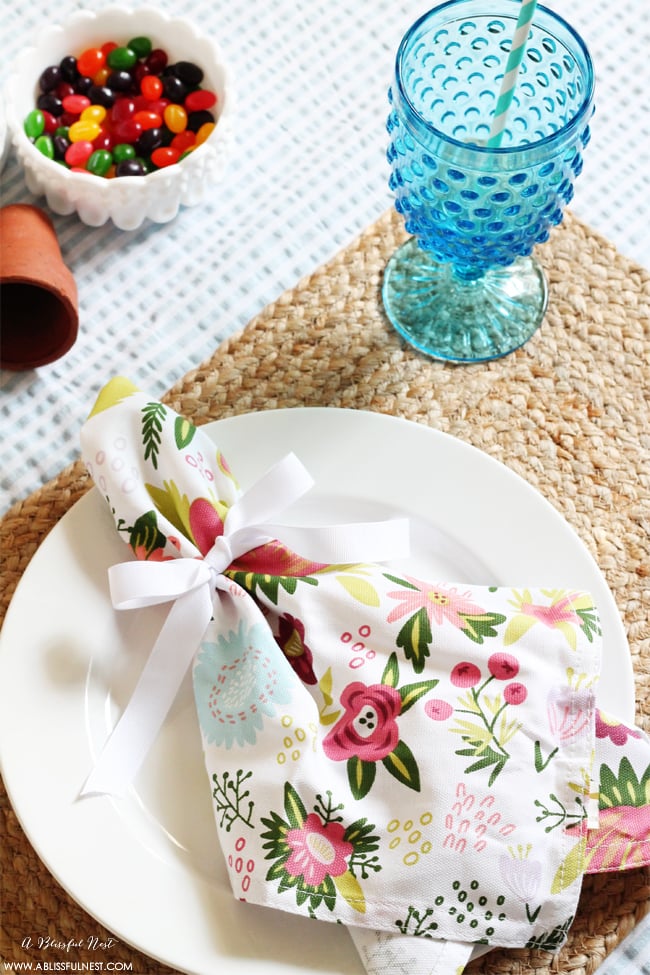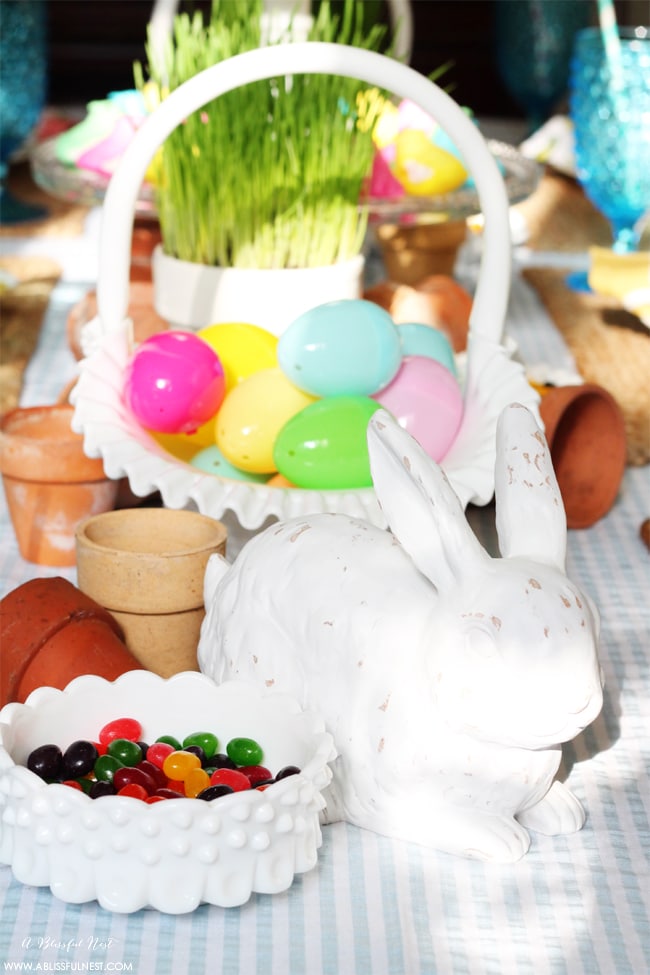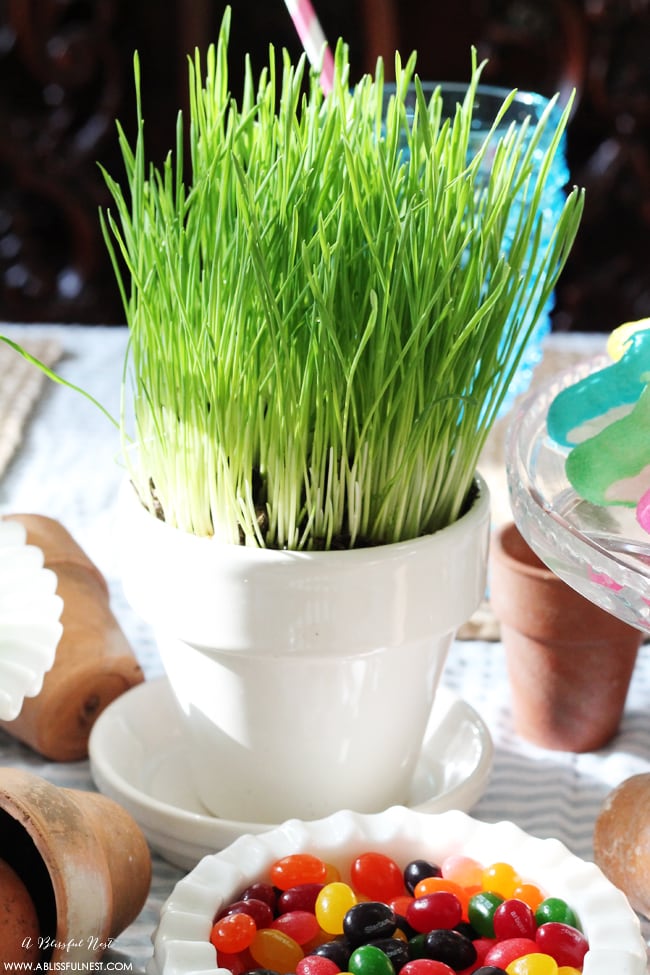 Lauren and I had a great time last week planting our wheat berry seeds and we used Pam's tutorial. I am doing this every year with my girl now. It has been so fun "tending" to them and it's the first thing Lauren does when she comes home from school.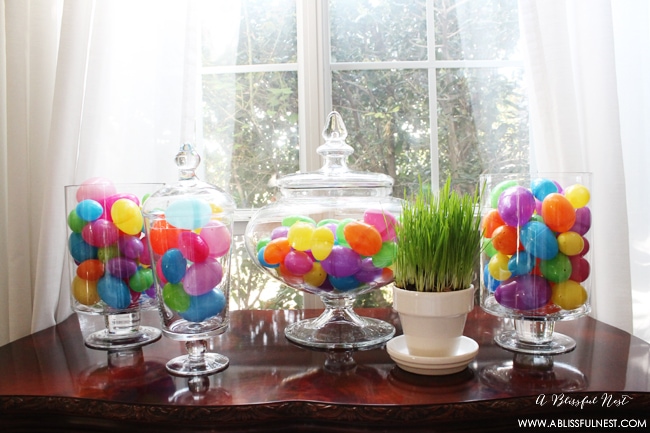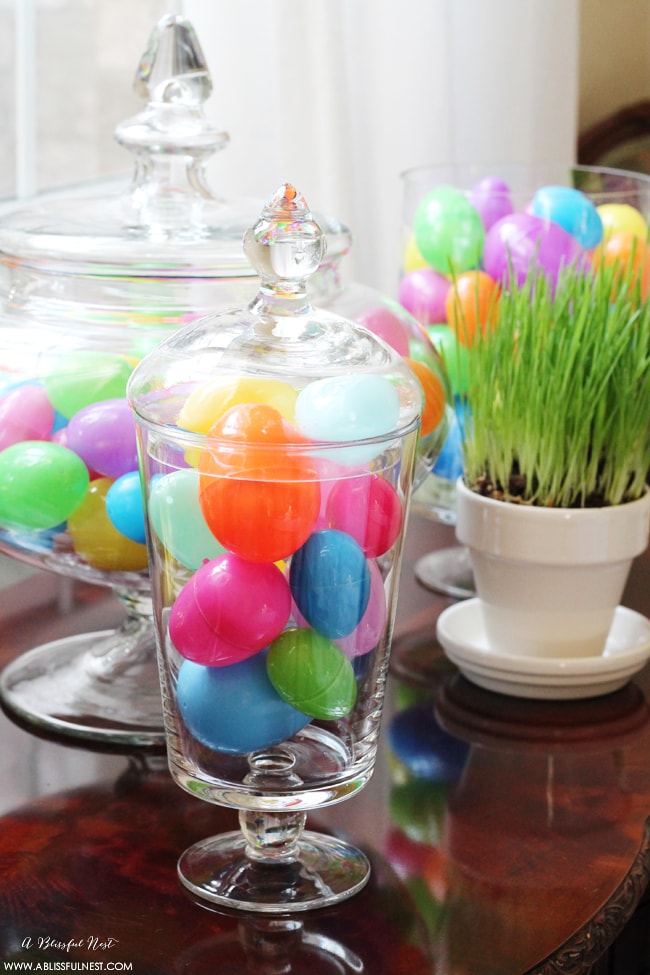 Shop my favorite items to recreate this table here:


Are you all set for Easter this year? What will you be serving? I've been pinning ideas for my menu and you can check them out here:
Follow A BLISSFUL NEST | ABLISSFULNEST.COM's board EASTER IDEAS on Pinterest.