How to Decorate with Burgundy
This post may contain affiliate links. Please read our disclosure policy.
Learn how to decorate with burgundy and what are the best turquoise paint colors to use.
Our paint color guides are a great resource to find the right shades for your home and today we are going to dive into the color burgundy so you can feel confident using this dramatic color.
With its deep, rich undertones, burgundy has the power to transform any room into a sanctuary of elegance and warmth.
Burgundy fits well in many different design styles and is a very unique color to use.
However, choosing the right shade of burgundy and pairing it with the perfect accent colors and décor can be overwhelming.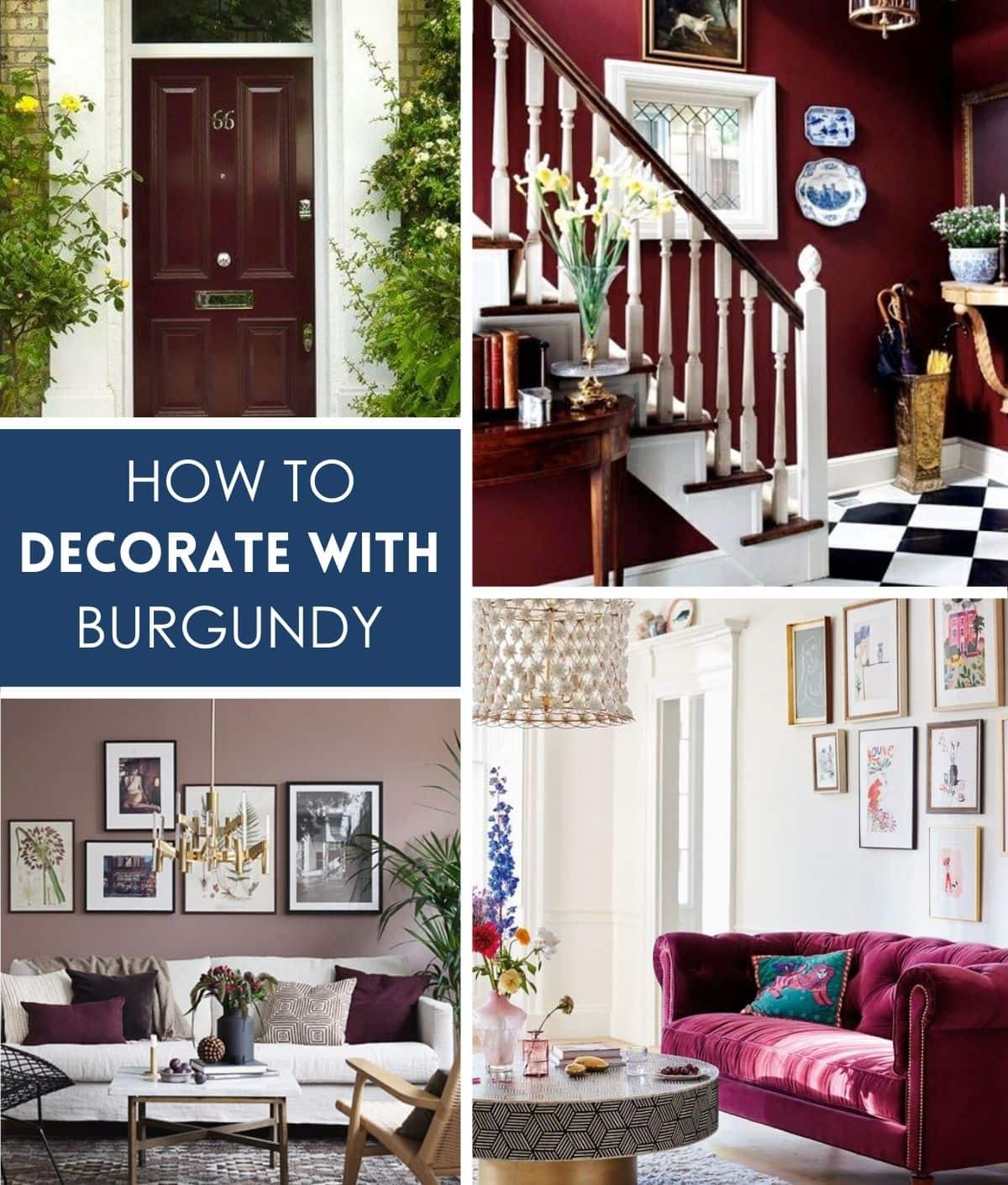 Whether you're a seasoned designer or an aspiring homeowner seeking to infuse your living space with a touch of timeless style, this guide will provide you with practical tips and inspiring ideas to make the most of this captivating color.
From selecting the perfect complementary shades to incorporating burgundy into various design elements, I'll help you unlock the potential of this majestic hue and create a space that exudes both comfort and sophistication.
What Color Go With Burgundy
When it comes to decorating with burgundy, choosing the right color combinations is key to achieving that sophisticated and classic look.
There are a lot of beautiful colors that match burgundy so here are some pairings as well as suggestions on how to use them.
Neutrals

: Pairing burgundy with neutral shades such as beige, ivory, or taupe creates an elegant and sophisticated look. These neutrals provide a subtle backdrop that allows the rich burgundy to take center stage.

Creamy Whites

: Soft, creamy whites like off-white or antique white can provide a gentle contrast to burgundy while maintaining an overall elegant aesthetic. These colors work particularly well in traditional or vintage-inspired spaces.

Navy Blue

: Burgundy and navy blue create a striking and bold color scheme. The deep hues of both colors complement each other, resulting in a sophisticated and slightly moody atmosphere.

Forest Green

: For a more earthy and natural feel, consider pairing burgundy with deep forest green. The combination of these rich, jewel-toned colors creates a sense of depth and warmth, especially in rustic or traditional decor styles.

Pale Pink

: Contrasting burgundy with soft, pale pink creates a delicate and romantic look. This color combination works well in feminine and vintage-inspired spaces, adding a touch of elegance and charm.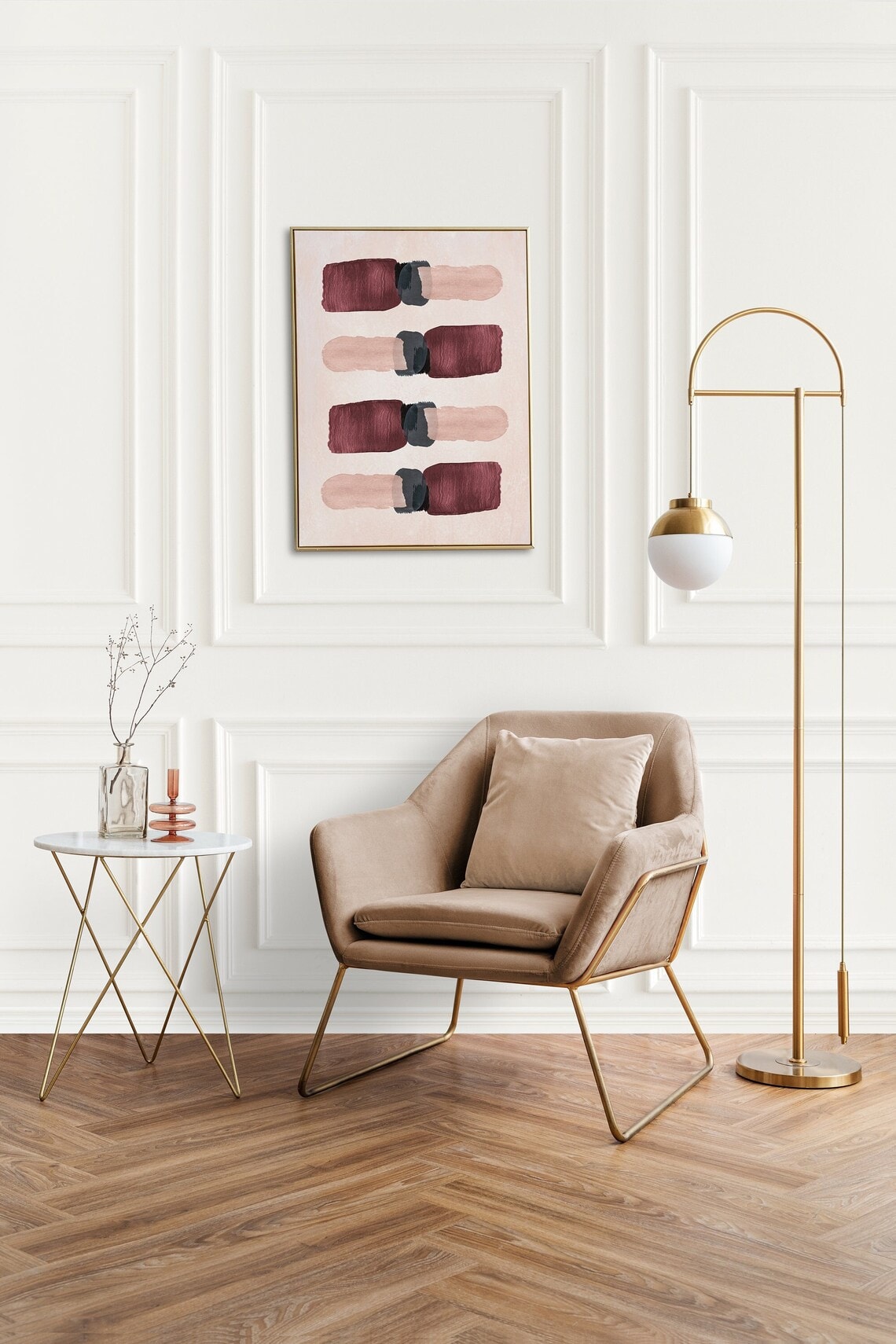 How Do You Use Burgundy As An Accent Color
Using burgundy as an accent color can add a bold and vibrant touch to your space without overwhelming the overall design. Here are some creative ways to incorporate burgundy as an accent color:
Statement Furniture

: Introduce a burgundy accent by incorporating a standout furniture piece, such as a plush burgundy sofa, armchair, or ottoman. This focal point will instantly draw attention and infuse the space with a sense of sophistication and richness.

Throw Pillows and Blankets

: Add pops of burgundy through strategically placed throw pillows or cozy blankets. These accents can be placed on sofas, chairs, or beds to create visual interest and provide a warm and inviting atmosphere.

Curtains and Drapes

: Use burgundy curtains or drapes to frame windows and create a dramatic effect. The deep color will add depth and elegance to the room while allowing you to control the amount of burgundy in the space.

Artwork and Decorative Accessories

: Incorporate burgundy through artwork, such as paintings or prints, that feature the color prominently. Additionally, consider adding burgundy vases, decorative bowls, or table lamps to infuse the room with subtle pops of color.

Accent Walls

: If you're feeling adventurous, consider painting one wall in your space with a rich burgundy hue. This accent wall can serve as a focal point and create a sense of depth and coziness, especially in living rooms or bedrooms.

Rugs and Carpets

: Opt for a burgundy area rug or carpet to anchor the room and add warmth to the floor. The rug can tie together the color scheme and provide a luxurious touch to the space.
When using burgundy as an accent color is about finding the right balance. It's best to incorporate it in moderation to create visual interest and prevent the space from feeling overwhelming.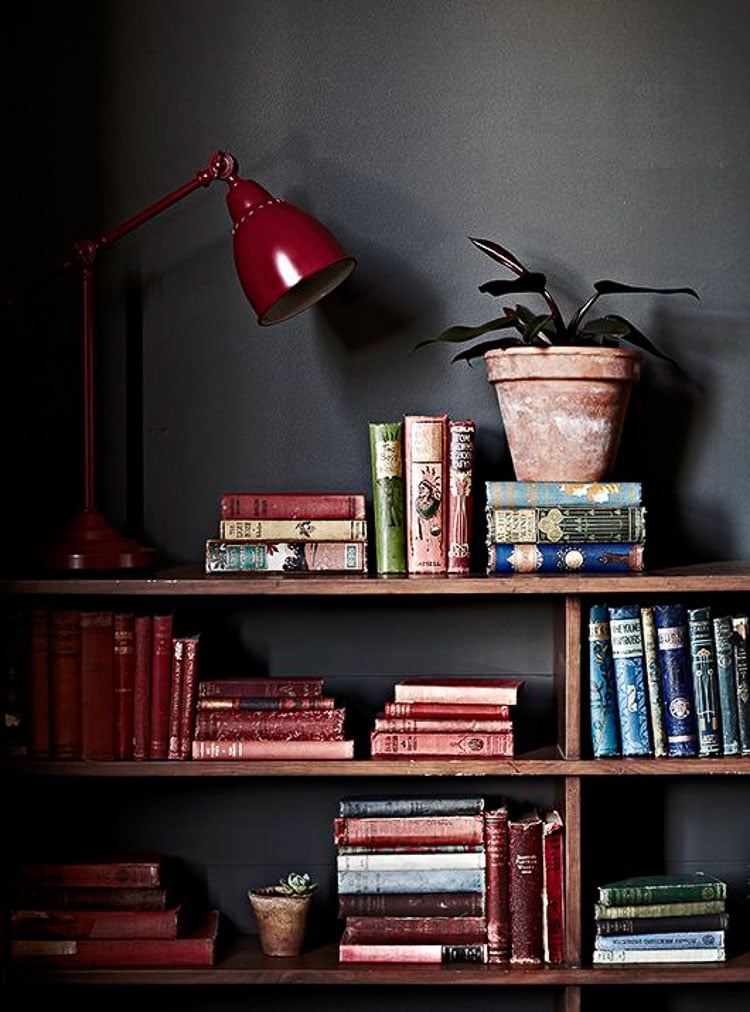 Burgundy Home Decor
Here are a few burgundy home decor ideas that you can easily add to your home for that dramatic punch of color.

How To Select The Perfect Burgundy Paint Color
A shade will look different from one room to the next due to the lighting
Always paint a 4×4 swatch on the wall to see if it will work
Always paint 2-3 coats at least for a realistic swatch on the wall
Pop the trim in white for a dramatic effect
Use accessories in the same shade to give your wall color some depth
Don't Forget To Order Paint Samples!
No matter what a photo looks like or description, every paint color will look different in your own space. It is so important to test a paint color before you commit to it.

That's why I love buying these peel & stick samples.
It makes it so easy & affordable to test colors!

Save this burgundy paint color guide for when you are ready for your next project! Burgundy color paint is such a fun way to infuse personality into a space.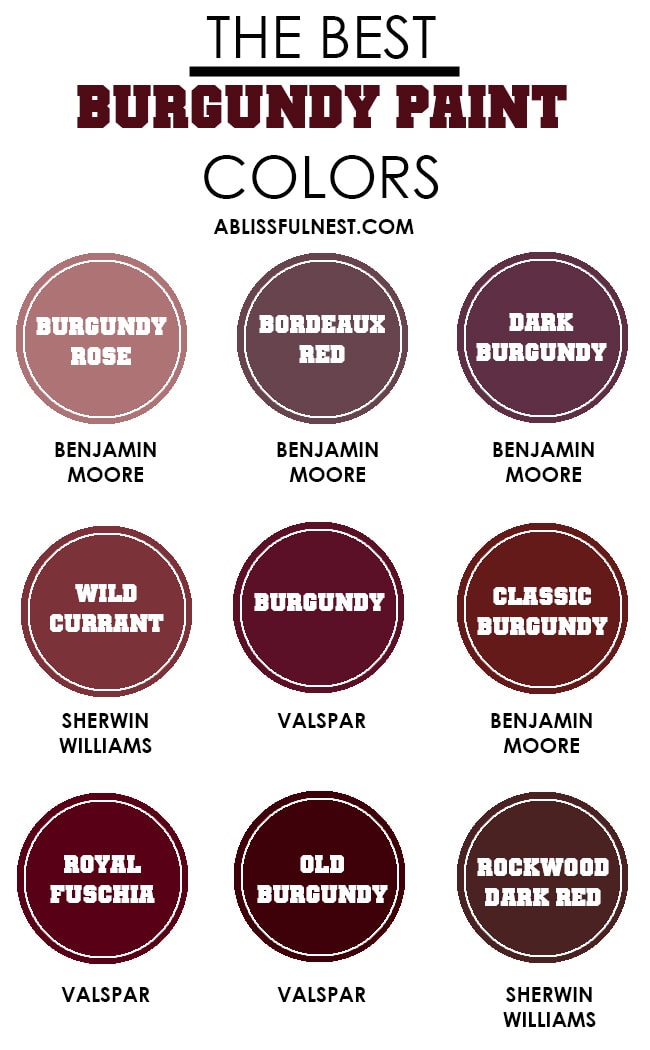 More Paint Color Ideas + Inspiration
How To Decorate With Burgundy
Decorating with burgundy can add color, personality, and style to your home decor.
It's a bold color that can create a dramatic effect, as well as a touch of glamour and sophistication.
So here are my top ways how to decorate with burgundy in your home and embrace this gorgeous color!