Hi all, it's me again, Keki from Home with Keki, and today is all about a color we thought we would not see again for a long time, burgundy. Last week Rebekah talked about this color HERE in home decor and fashion pieces to incorporate into your home. So this week I wanted to talk about how to decorate with burgundy so you know how to use those great pieces!
I recently attended High Point Market and saw pops of burgundy surface in numerous showrooms, a color I knew would come back for its unrefined elegance . Many are hesitant to decorate with burgundy, bringing flashbacks to the 1990's, with accent walls and a matching leather burgundy sectional (and maybe even window valances in a floral burgundy print, maybe). However, like many trends in fashion and home they come back, maybe not as strong as they once were, but they always return. For instance, who knew overalls would make a comeback for adult women! I swear I wore them in the 90's to a NKOTB concert. Or, brass in the home, now granted, the brass today is oh so much more yummier than brass of the past, but it is back, and is getting stronger in its return. You probably saw that Benjamin Moore's color of the year is Caliente, fire-red, so we thought we ease into caliente and start with another color that is making a comeback, burgundy.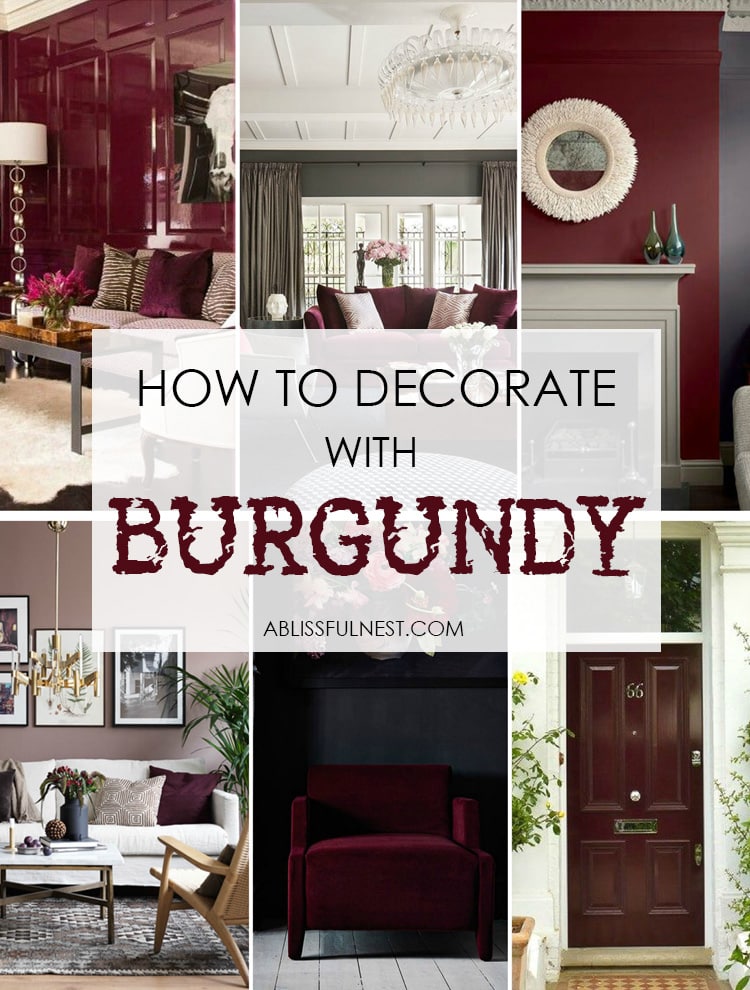 How to Decorate with Burgundy:
As always, there are easy ways to bring the color into the home in a not-so permanent basis, in case you are a little hesitant. But, if burgundy calls your name, don't shy away from it because you think it isn't trendy. A great way to make it work is incorporating complementary modern colors, from grays to whites and I just love seeing the perfect balance of burgundy and blush rose in the same room. YES PLEASE!
1. Art
Art is a confident and easy way to decorate with burgundy. it can be the one pop of burgundy in the room or you can pull the color from the piece and add pops throughout the space. I have become obsessed with art work lately. I want my clients to have pieces they love but, that will stand the test of time. Bringing in an art piece with burgundy is a sure-fire way to decorate with burgundy. The color is already in the artwork and you can add more later with accent pillows or an accent wall behind the piece.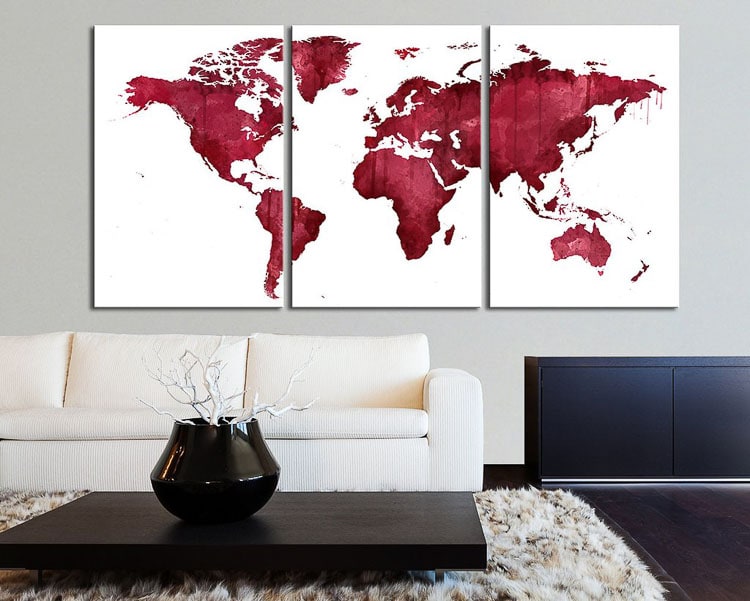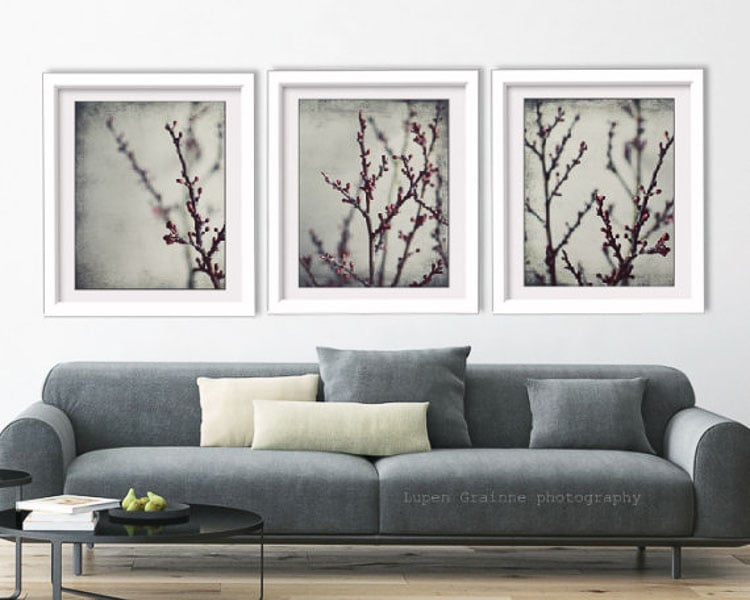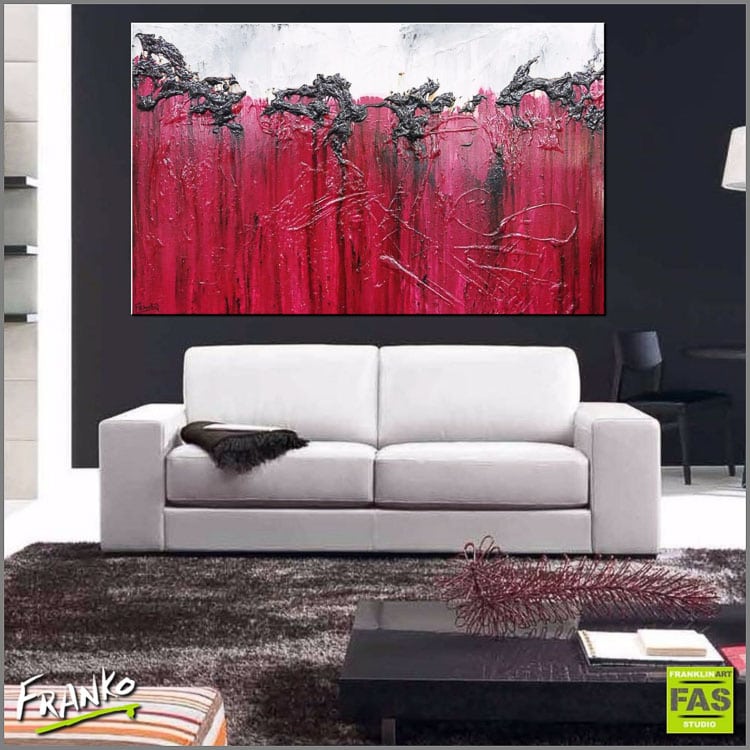 2. Accessories – Pillows  / Books / Light Fixtures
The best way to bring this warm color into a space is with your accessories. You can easily mix in a couple of pillows (or just one) to a combination of non-burgundy pillows. It will easily warm up any seating area. In my own home, white, blue and brass are very prevalent BUT you can definitely find pops of burgundy in my pillows and even in my books on the coffee table or bookshelf. I love vintage books and those work great to decorate with burgundy too. You can see below that the color works fabulously with gray and blush rose. Love it!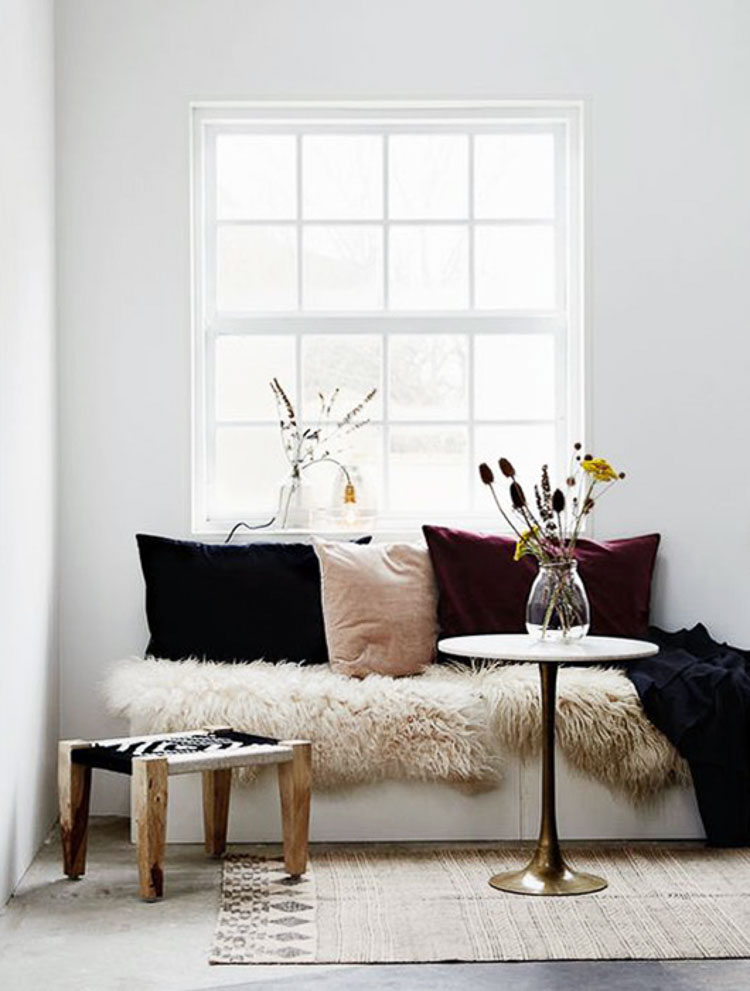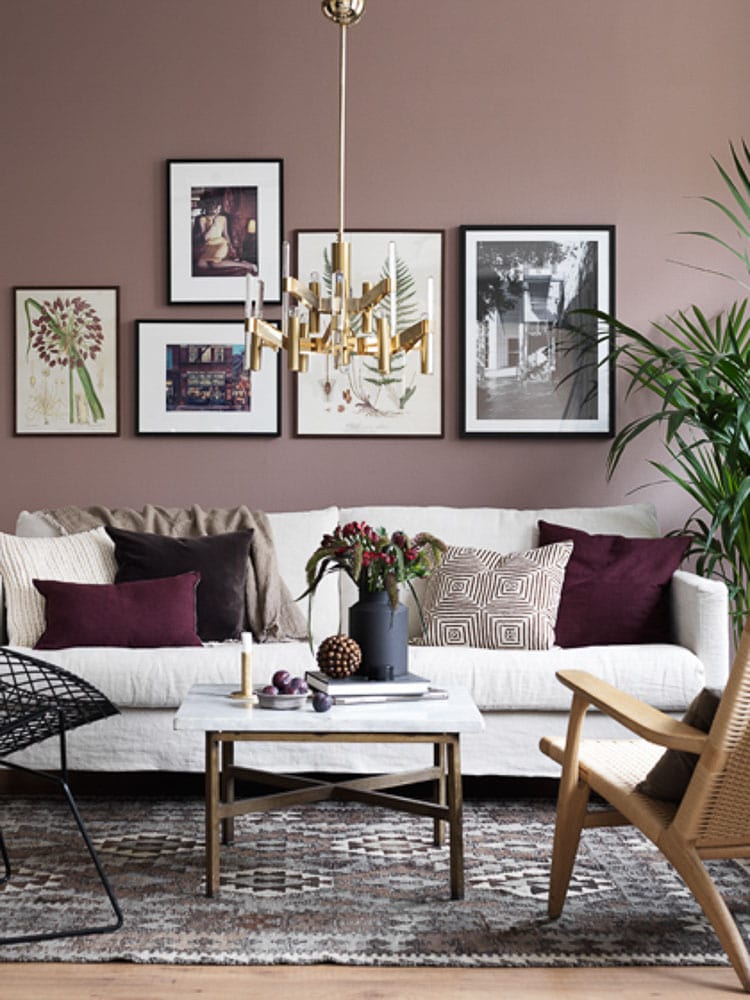 3. Accent Walls
Maybe you are ready to make a statement. Go for it! A safe space to start is in the powder room but I have seen some amazing living space in burgundy. Maybe go all out and give it a high gloss finish. WOWZA!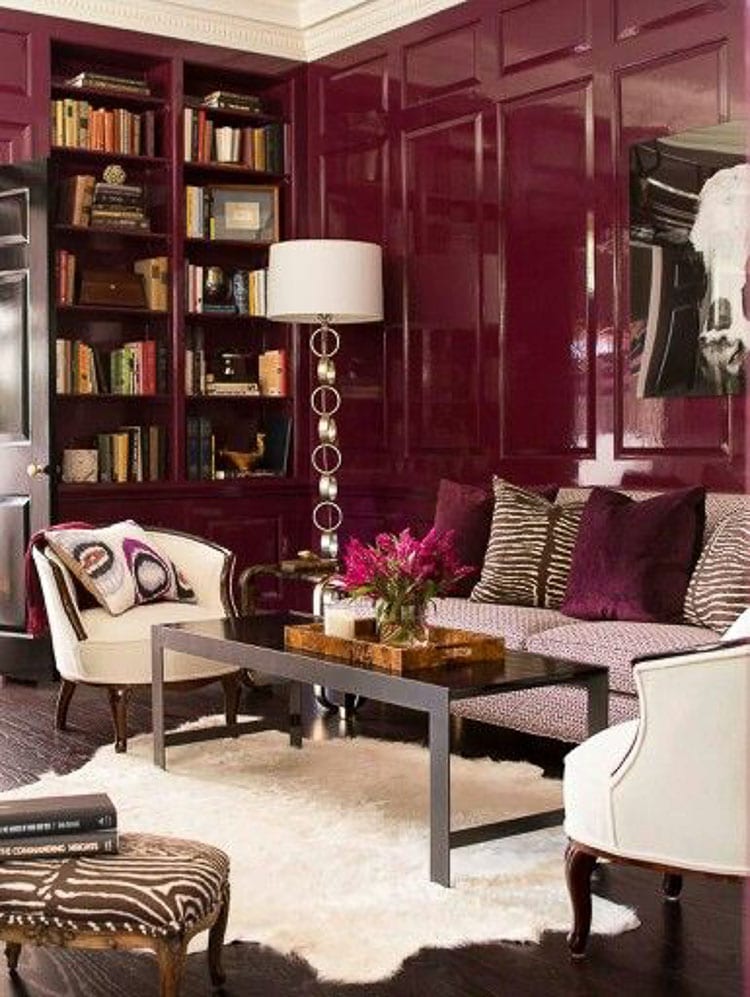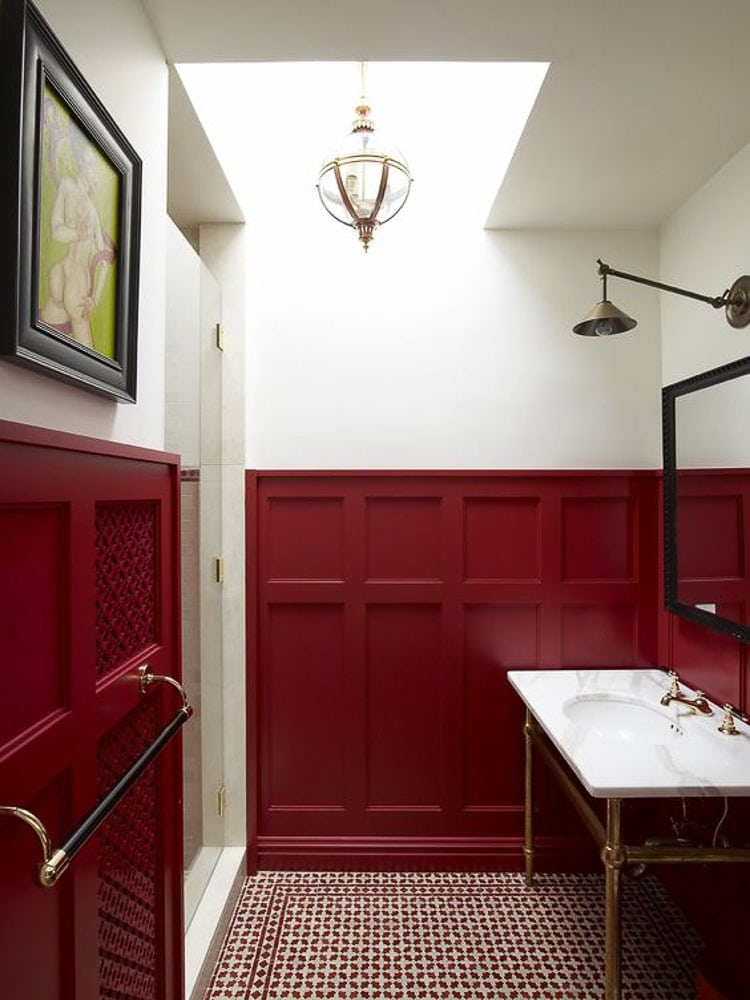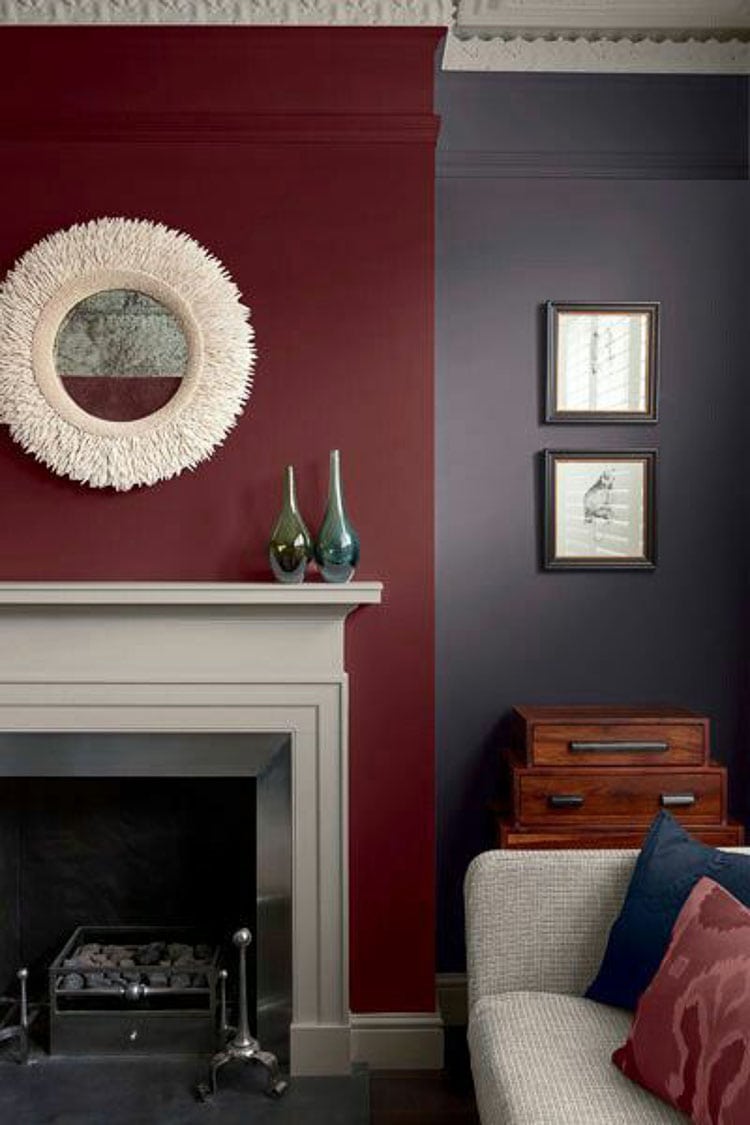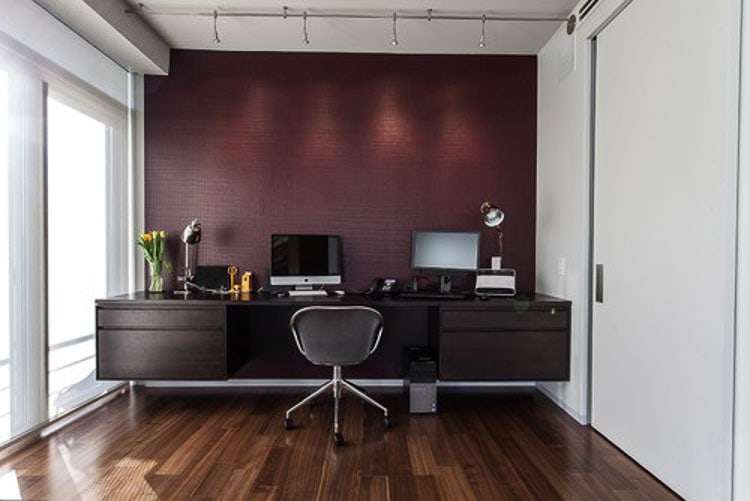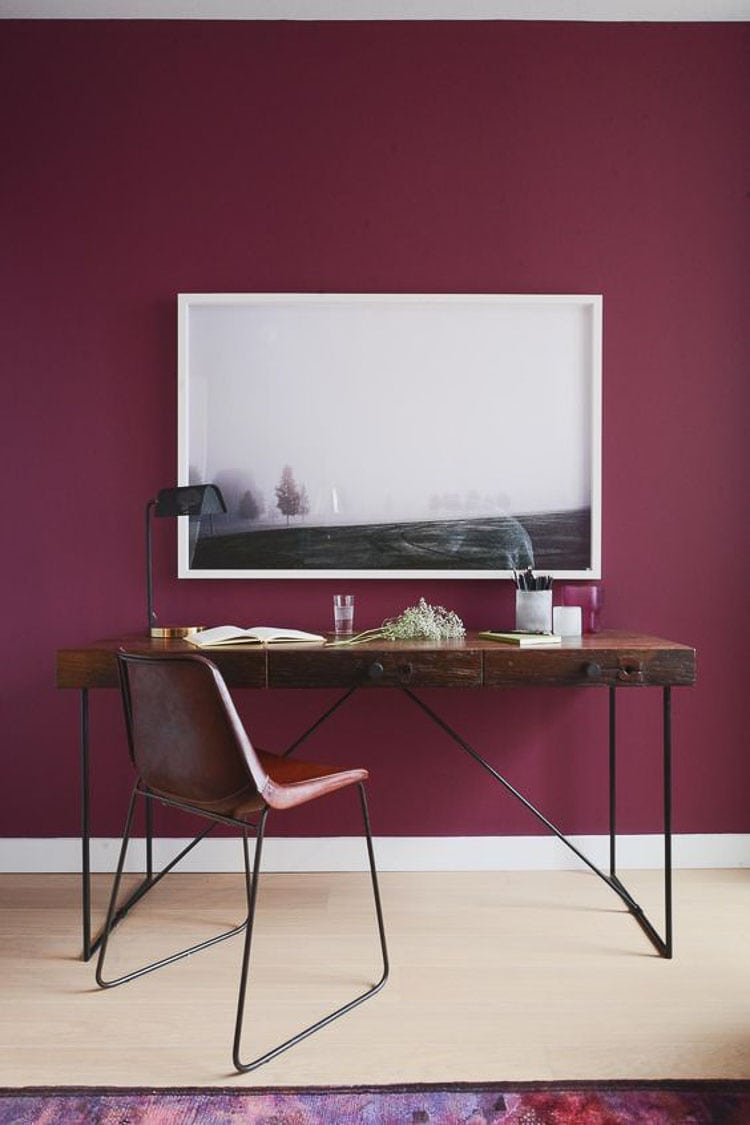 4. Accent Furniture
Now, I am positive you have seen a rise in burgundy velvet pieces, which is what I saw at High Point Market. An accent chair in a lush burgundy velvet, or even a loveseat, it truly warms up an all white / gray space and give it a sense of rustic charm and again, check how great it looks with pink and shades or rose.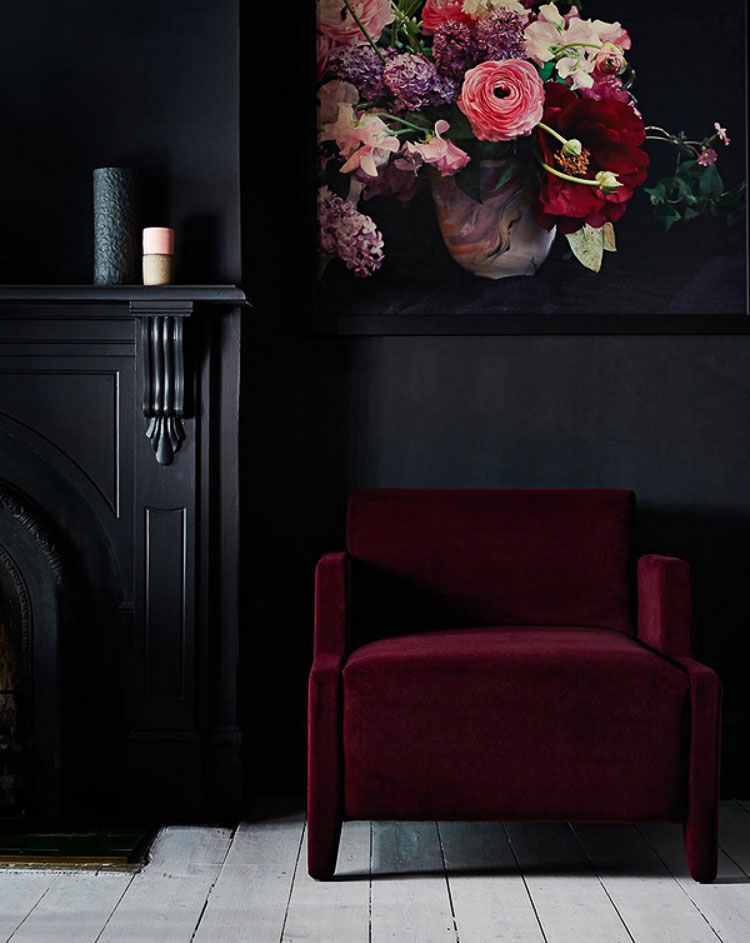 Heather Nett King via We Are Scout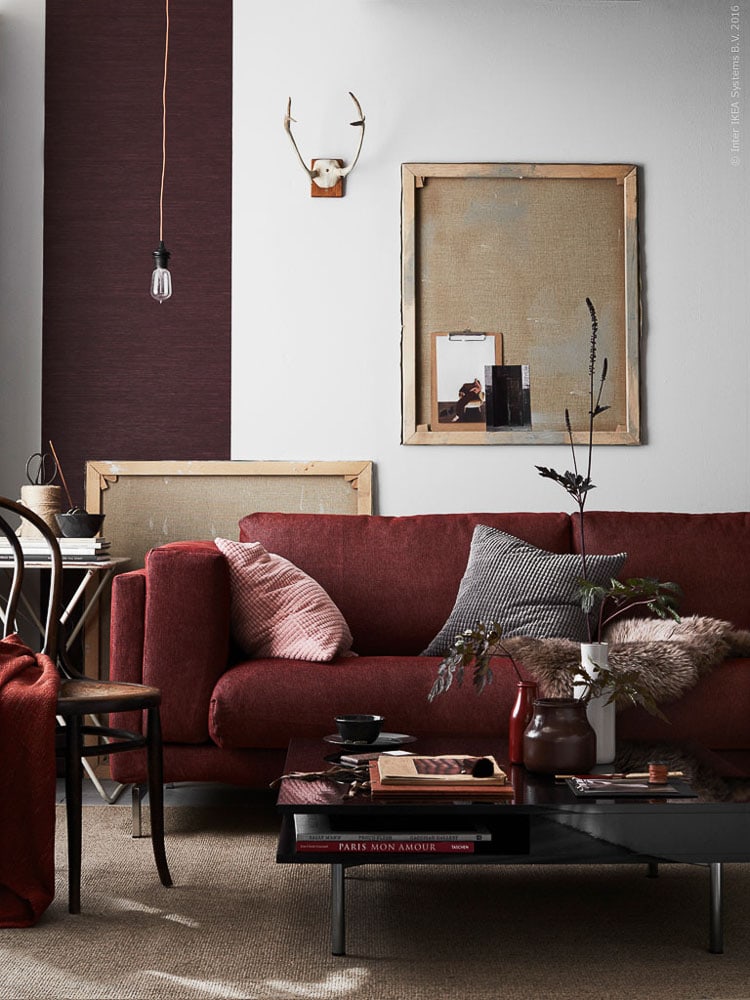 5. Front Door
Maybe you just aren't ready to incorporate it into the home, then go ahead and try your front door. It will add a statement of modern elegance with a splash of rustic charm.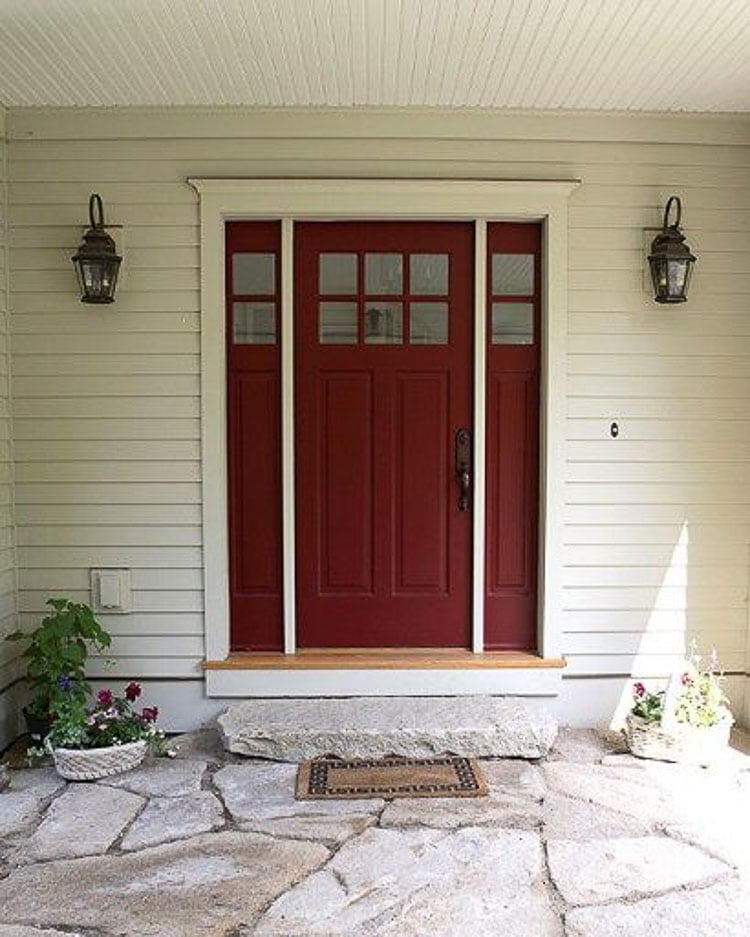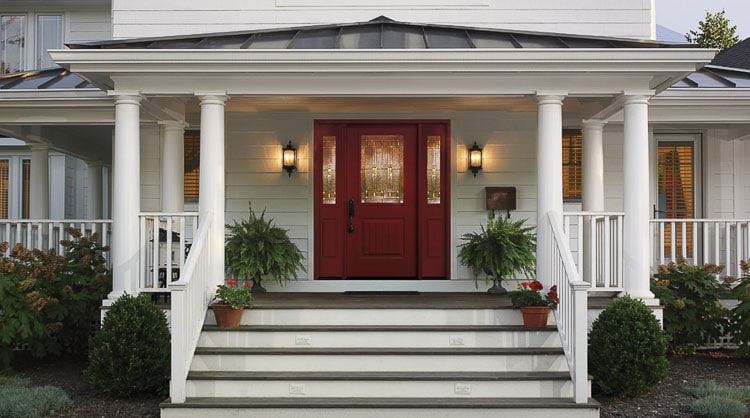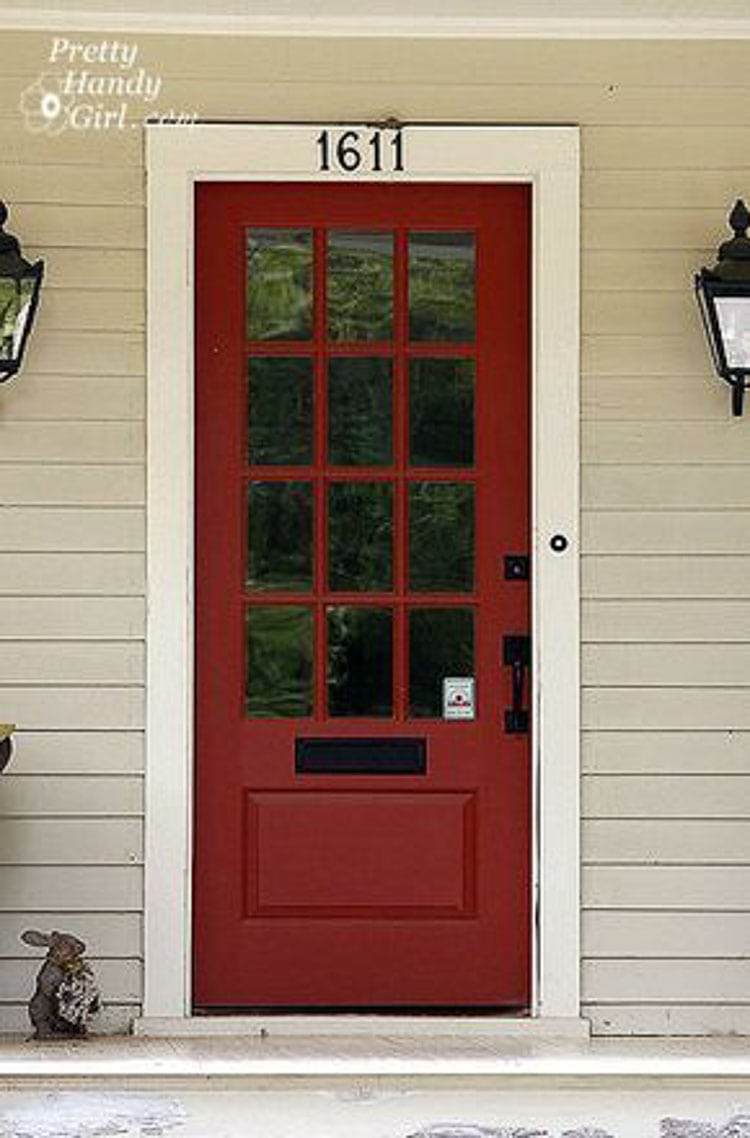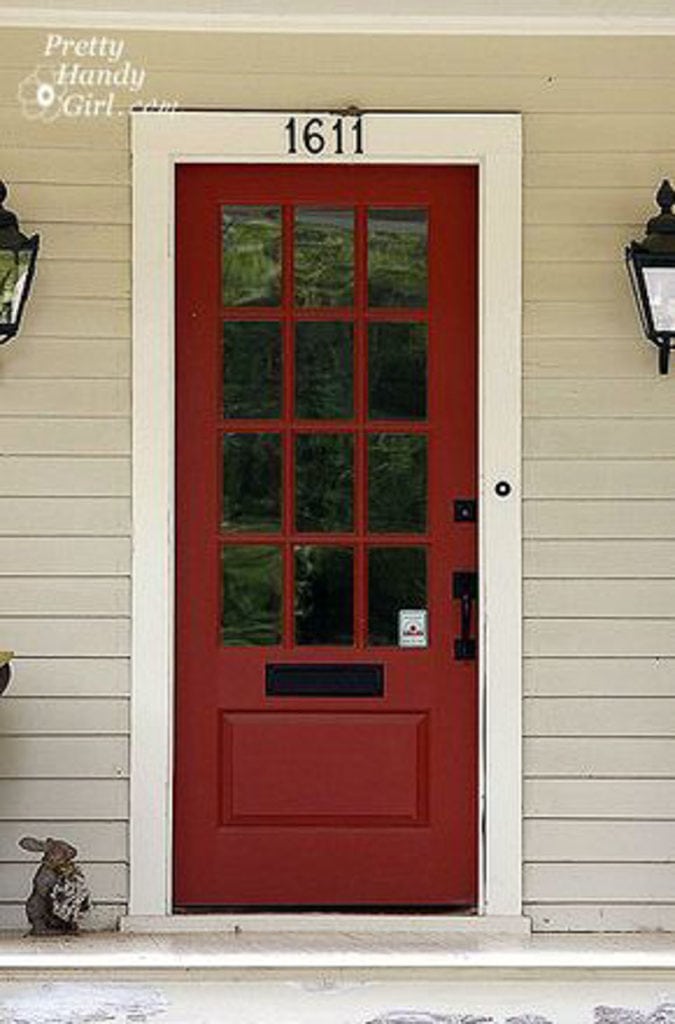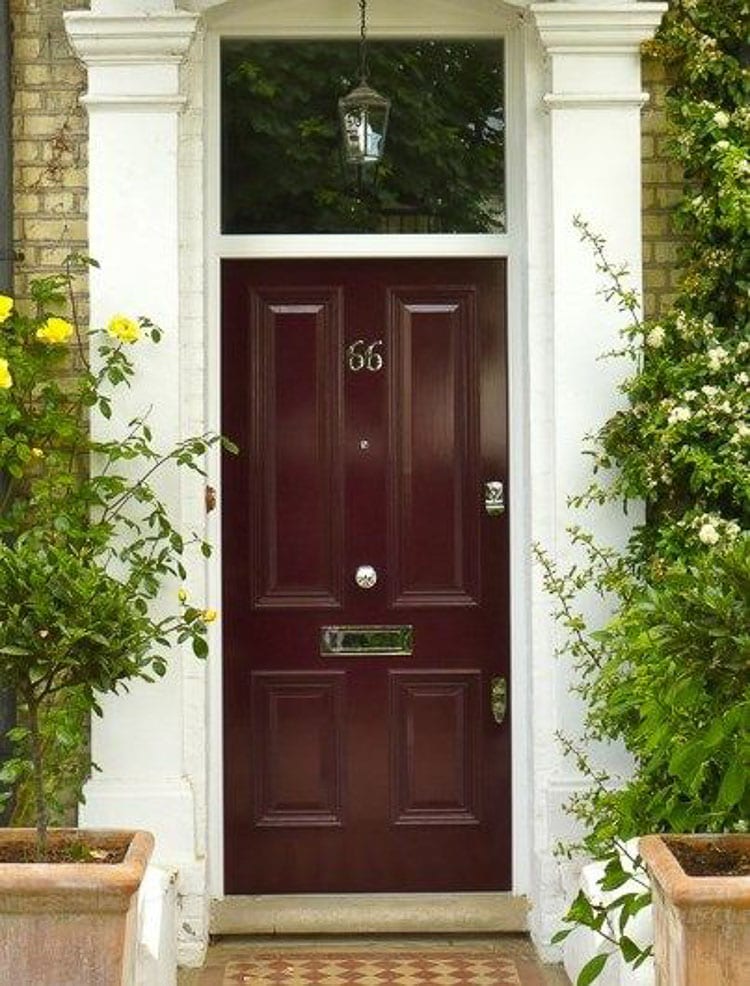 So, don't be shy of burgundy anymore. I know we pushed it to the side for the last decade but just like brass, it is coming back. For the last decade there has been an over abundance or white on white on white and gray. But, warmth is making its way back into the home and burgundy is a the perfect balance of unrefined elegance.
HOW TO SELECT THE PERFECT BURGUNDY PAINT COLOR:
A shade will look different from one room to the next due to lighting
Always paint a 4×4 swatch on the wall to see if it will work
Always paint 2-3 coats at least for a realistic swatch on the wall
Pop the trim in a white for a dramatic effect
Use accessories in the same shade to give your wall color some depth
PIN OUR IMAGE BELOW WITH OUR FAVORITE BURGUNDY PAINT COLORS TO SAVE IT FOR LATER!