How To Make A Thanksgiving Charcuterie Board
This post may contain affiliate links. Please read our disclosure policy.
Sharing a delicious Thanksgiving charcuterie board idea including what food to use, steps to build a charcuterie board, and tips to make it simple and easy. Wow, your friends and family with this easy and yummy display!
My family is really big on Thanksgiving and we love to gather with our closest family and friends! A charcuterie board for Thanksgiving is the perfect opportunity to share some of your favorite fall treats with them.
As I started to plan this Thanksgiving cheese board, I wanted to make sure I had treats that everyone would enjoy! Both savory and sweet items for all the taste buds. I included meats, cheeses, and then plenty of other fall-inspired tasty options to fill this grazing board up!

Tips To Create A Thanksgiving Charcuterie Board
Creating charcuterie boards for different holidays and events throughout the seasons is one of my favorite things to do. It really lets my creative side show through. And anything fun to bring my family and friends together is a win in my book!
But here are a few tips and hints that make creating a Thanksgiving board easy.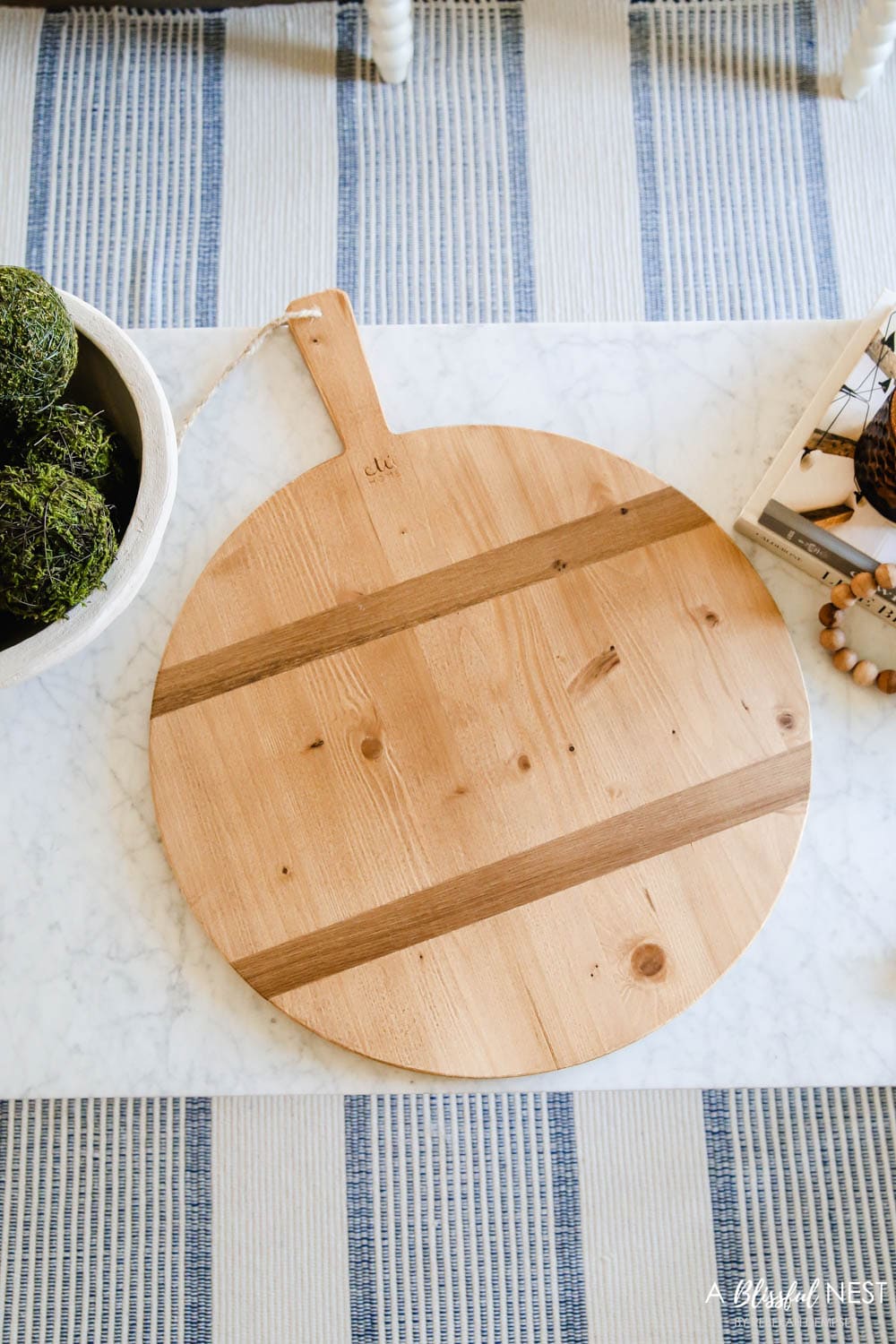 What To Build Your Thanksgiving Charcuterie Board On
Picking out the perfect tray or cutting board for your Thanksgiving Charcuterie Board is very important!
Always consider how many you will have at your event and how big or small you will make your charcuterie board!
Once you have decided on the size, choose the platter or board that best suits what you are making! You will want to make sure you have a tray that is big enough to fit all of the items you are using, creatively and artfully!
A few of my favorite cutting boards!!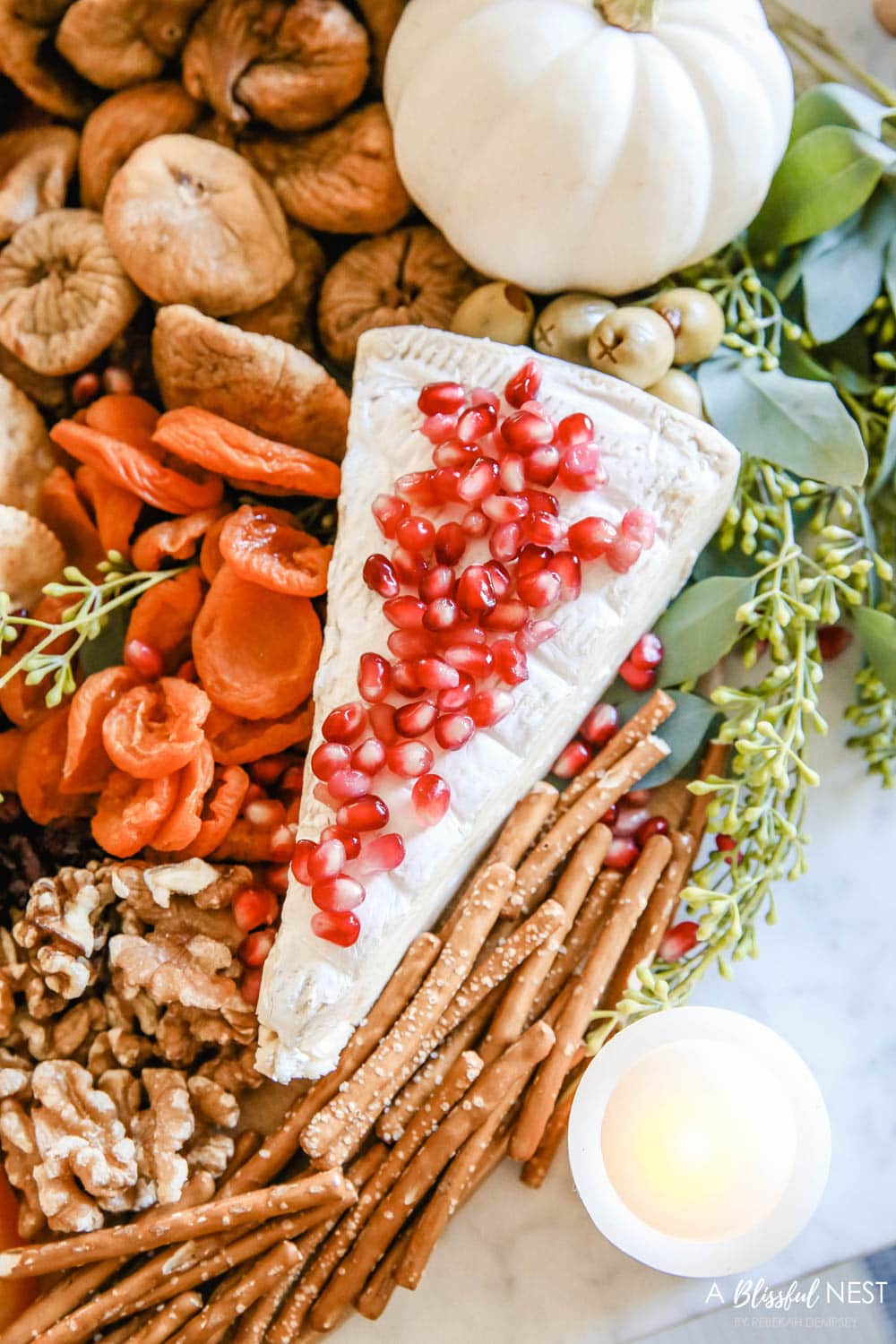 What Cheeses To Include On Your Board
As with any board, you create you need cheese to be easy to grab and snack on. Something a little more sturdy to grab with a slice of meat, and have some options to spread on bread or a cracker.
Cheeses To Include:
Other cheeses you can use are mozzarella balls, Havarti, and provolone or Swiss.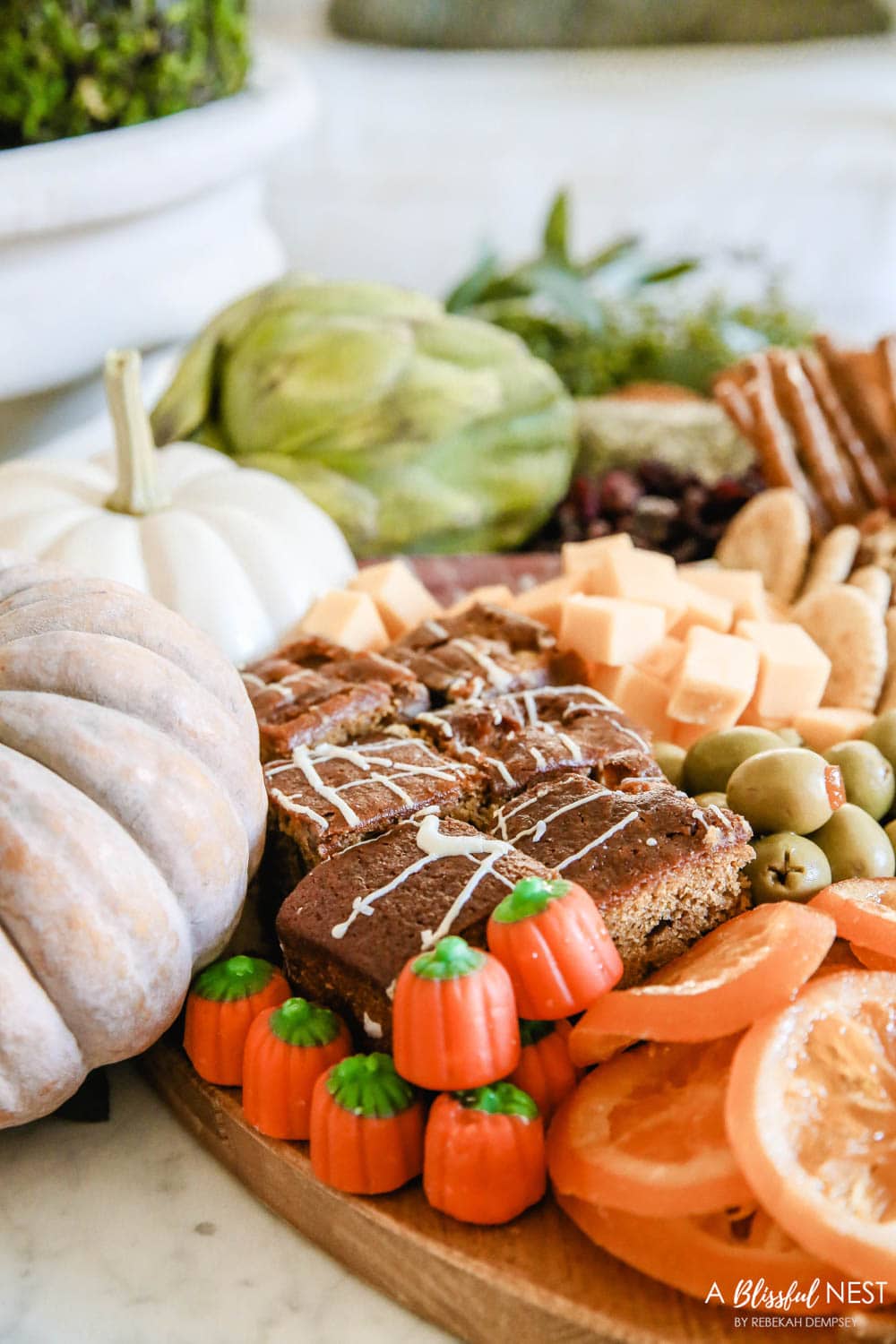 What Candy To Include On Your Charcuterie Board
Candy is always a great addition to any charcuterie board. You always want to have something sweet on your board!
For this board, I went pretty minimal with the candy and added some candy pumpkins I found. I also used candied orange slices and dried figs- not really candy but could satisfy a sweet tooth!
You can use any candy that you know your friends and family will love and here is a quick list of my favorites.
Candy To Include: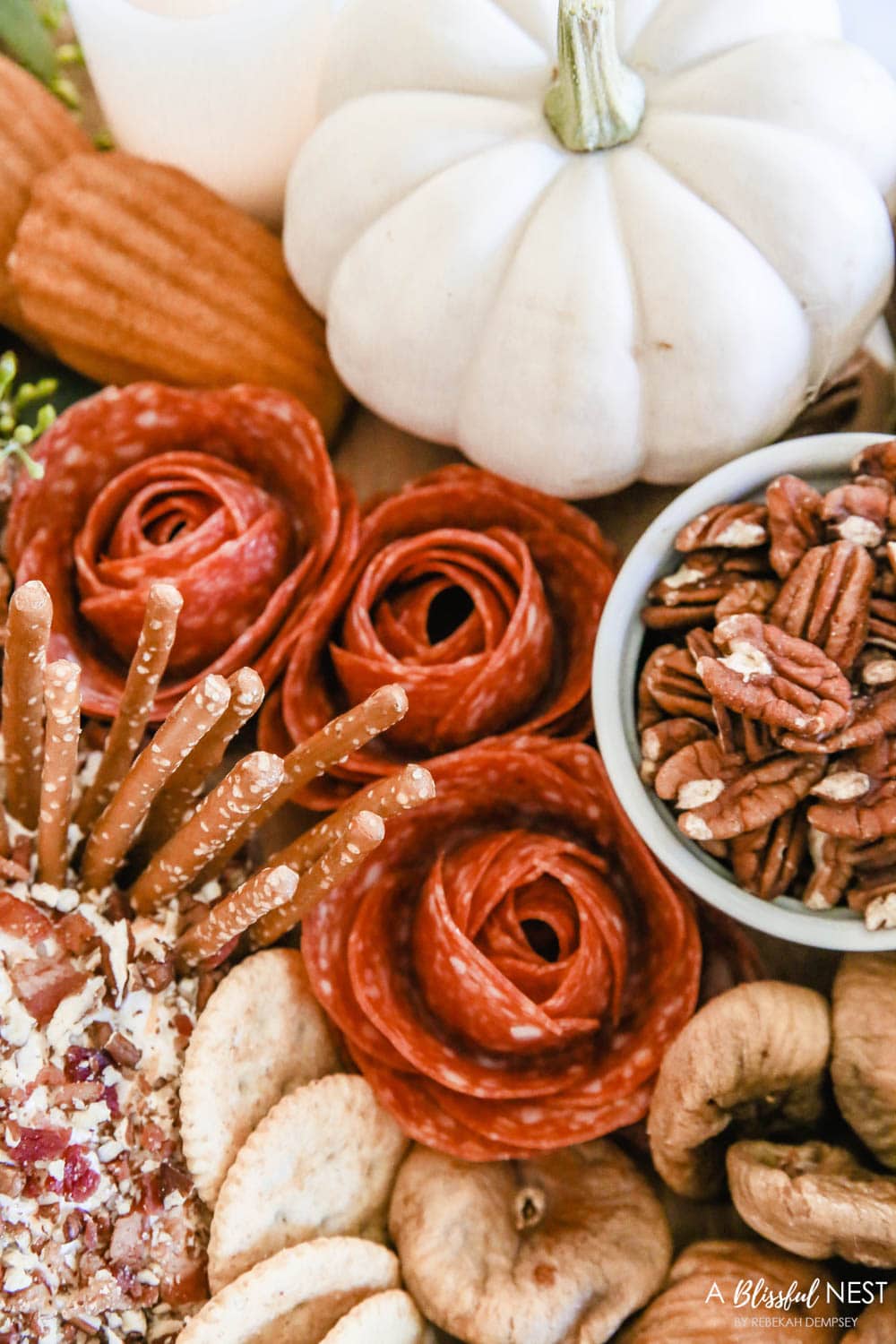 Best Meats, Crackers, And Fruits To Use On A Charcuterie Board
Selecting meats, cheeses and fruits are crucial to any charcuterie board. You want all of these flavors to pair well together!
Cured Meats To Include:
Crackers To Include:
Fruit To Include: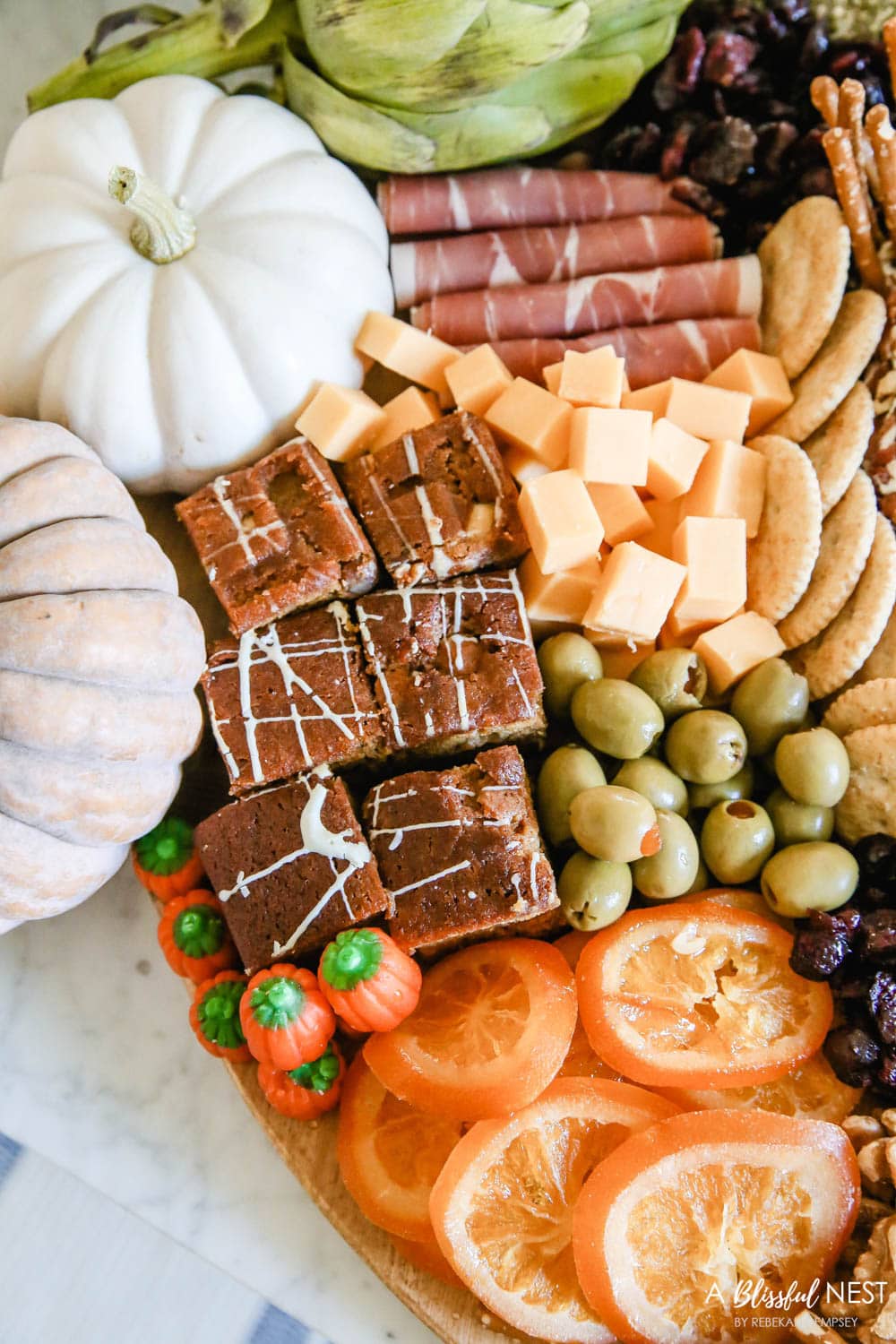 How To Build A Thanksgiving Charcuterie Board Step-By-Step
When you have your plan set for all your ingredients, you are ready to get started!
So let's pull this board together!!
Instructions
Step 1 – Decide which board you are going to use. For this one, I went with this round and large one. I needed something to accommodate all of the Fall Items I had planned for my board so this was a great shape and size.
Once you have the board you are ready to go!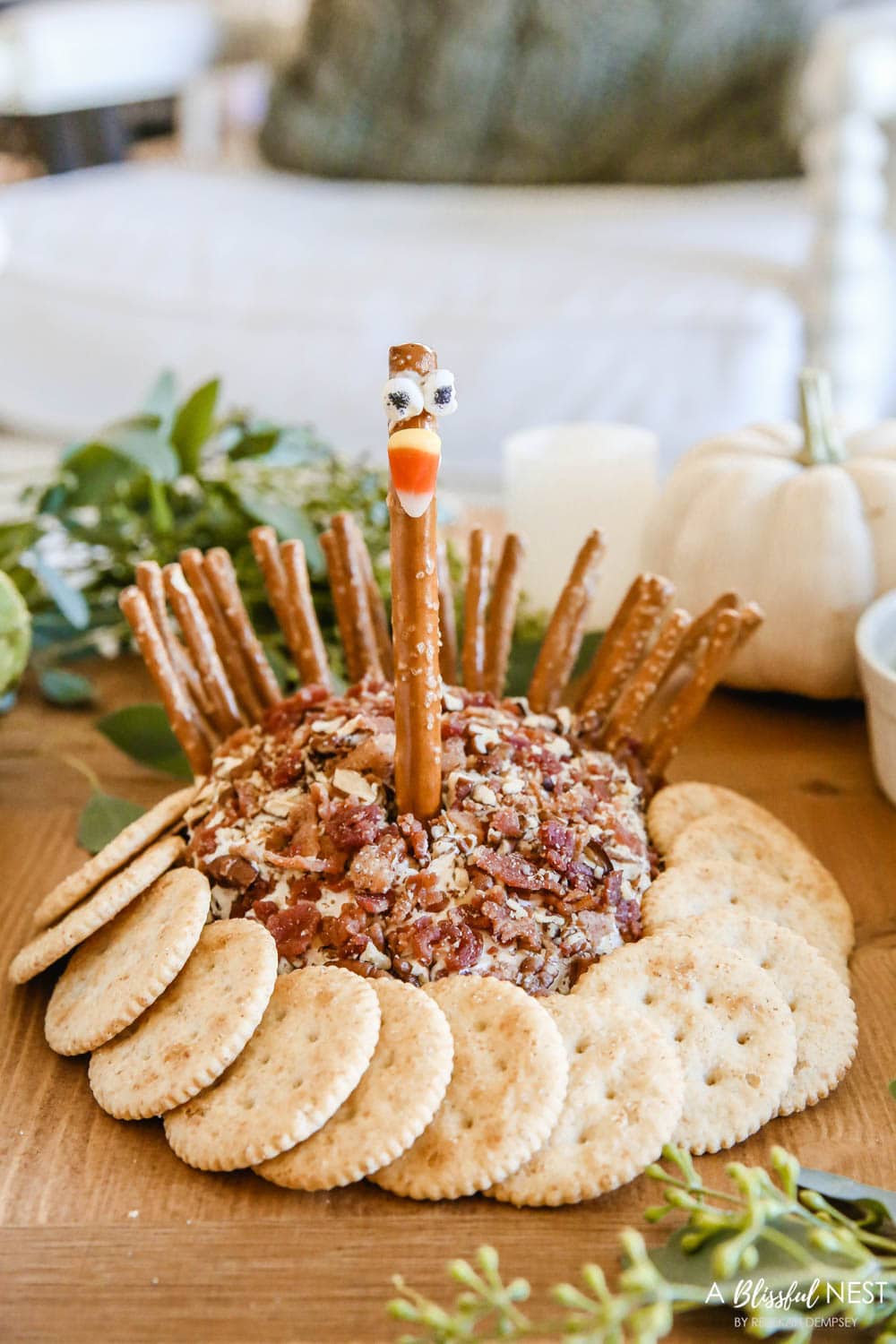 Step 2 – For our little Tom the Turkey that was the center of this board, here is this simple and quick recipe I made. This does need to be set up ahead of time to form the round shape, so plan accordingly.
Once your cheese ball has taken shape add in the stick pretzels for the feathers and add the neck and head to create the 'turkey'. He will be the star of your board!
Step 3 – Place the "turkey" cheese ball in the center of the cutting board. You will shape the rest of the board around the cheese ball creation.
Step 4 – Next place the ritz crackers around your cheese ball/turkey, helping to define the center of the board. The crackers will also help to set the cheese ball in place on your board.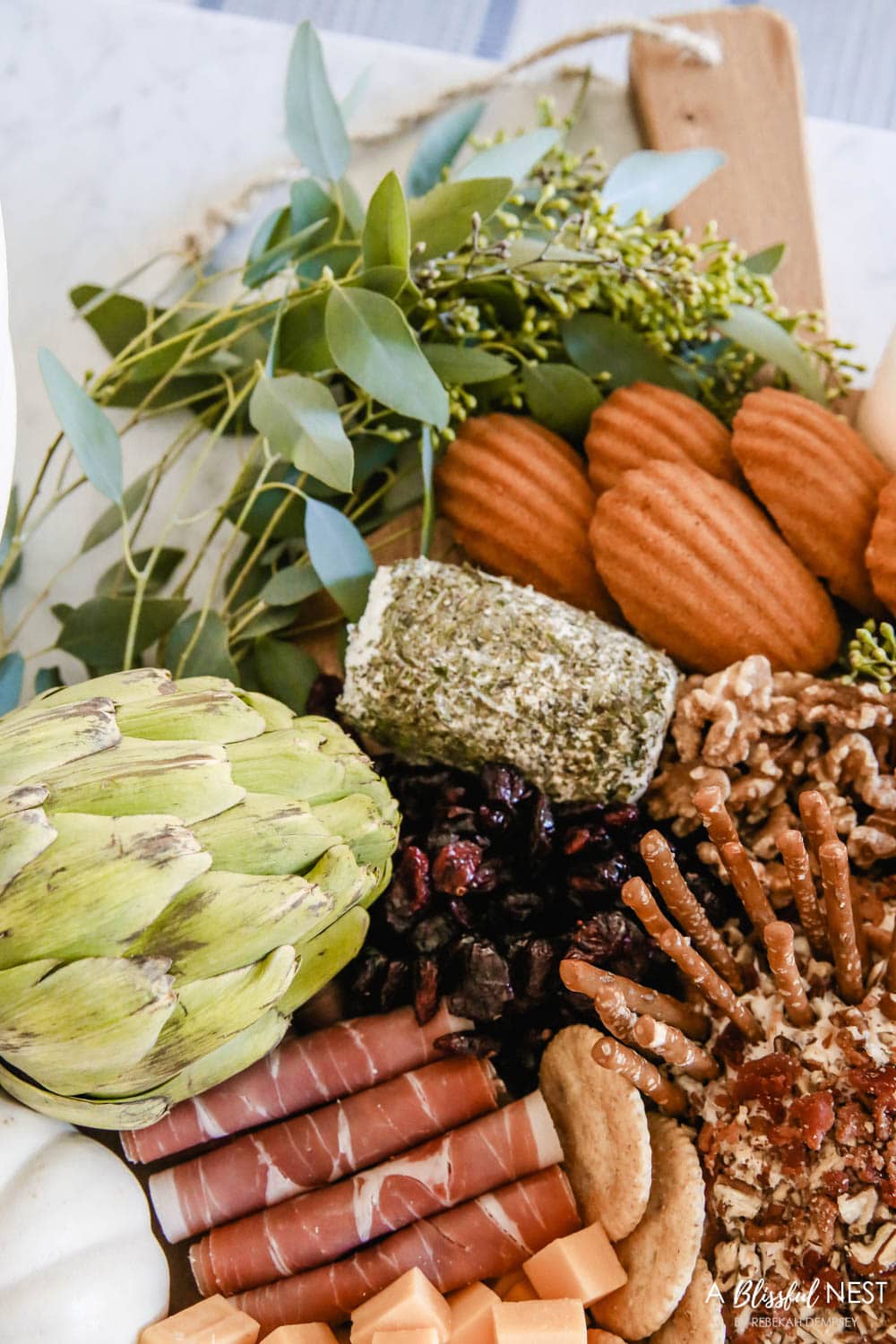 Step 5 – Since this board is round, place the border items next. These include decorative items like eucalyptus branches and small heirloom pumpkins. I varied where I put them but spread it out so it is not only at the top but around the bottom portion as well.
Step 6 – Start filling up the top of the board between the cheese ball and the top border. I started adding a layer of pumpkin lady fingers and worked my way down and around with the other ingredients..
Step 7 – Keep adding more to the top section. I placed my salami roses next and a dish full of pecans. Make sure to not put all cheeses or all meats in one section and really spread things out.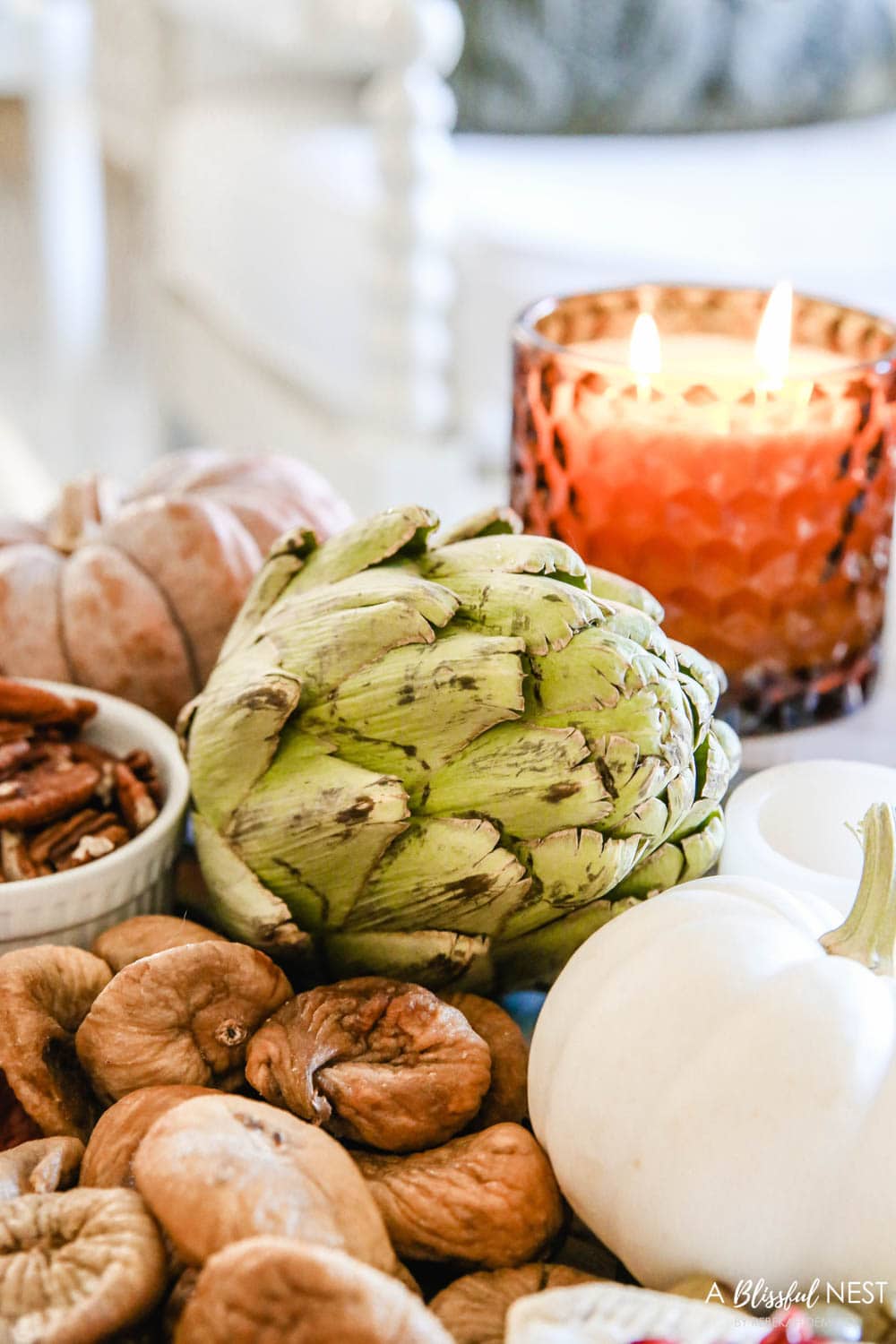 Step 8 – Next add dried figs and apricots. Undeniably they are a great addition to your board as well as add some bright colors to it all.
Step 9 – Start filling in the sides with Boursin Cheese and Prosciutto rollups.
Step 10 – Below the crackers, place the cubed cheese. These will pair great next to the Salami roll-ups!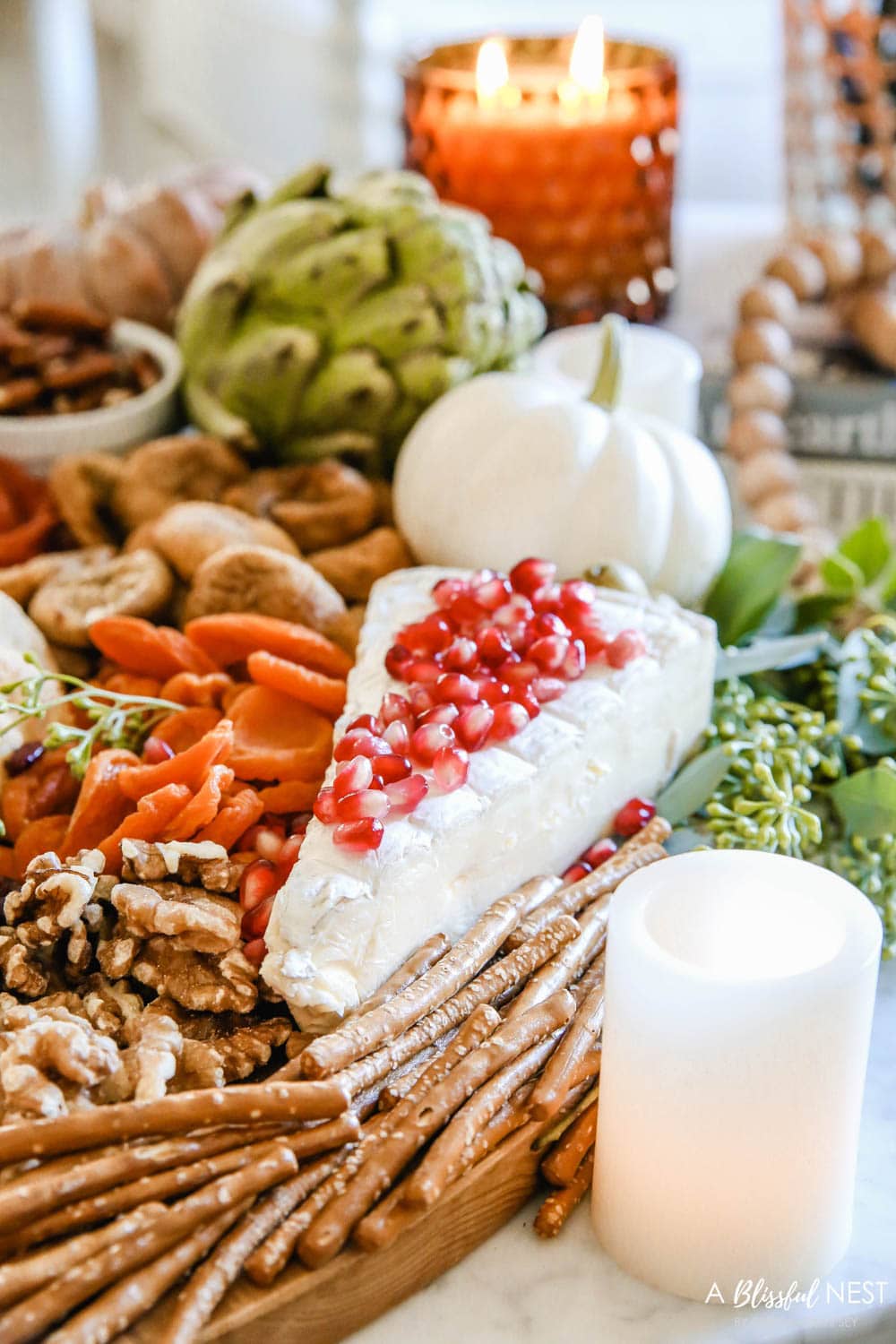 Step 11 – Towards the bottom left I added some Brie with some pomegranate seeds sprinkled on top. You can drizzle with some honey for an extra flare!
I layered in some more pretzel sticks to accompany the cheeses.
Step 12 – Lastly on the bottom, sprinkle some dried cranberries in and add in some sliced dried candied oranges. Don't forget to add a few bits of yummy fall candy!
And voila, you have created an elegant Thanksgiving Charcuterie Board for your family and friends to enjoy together!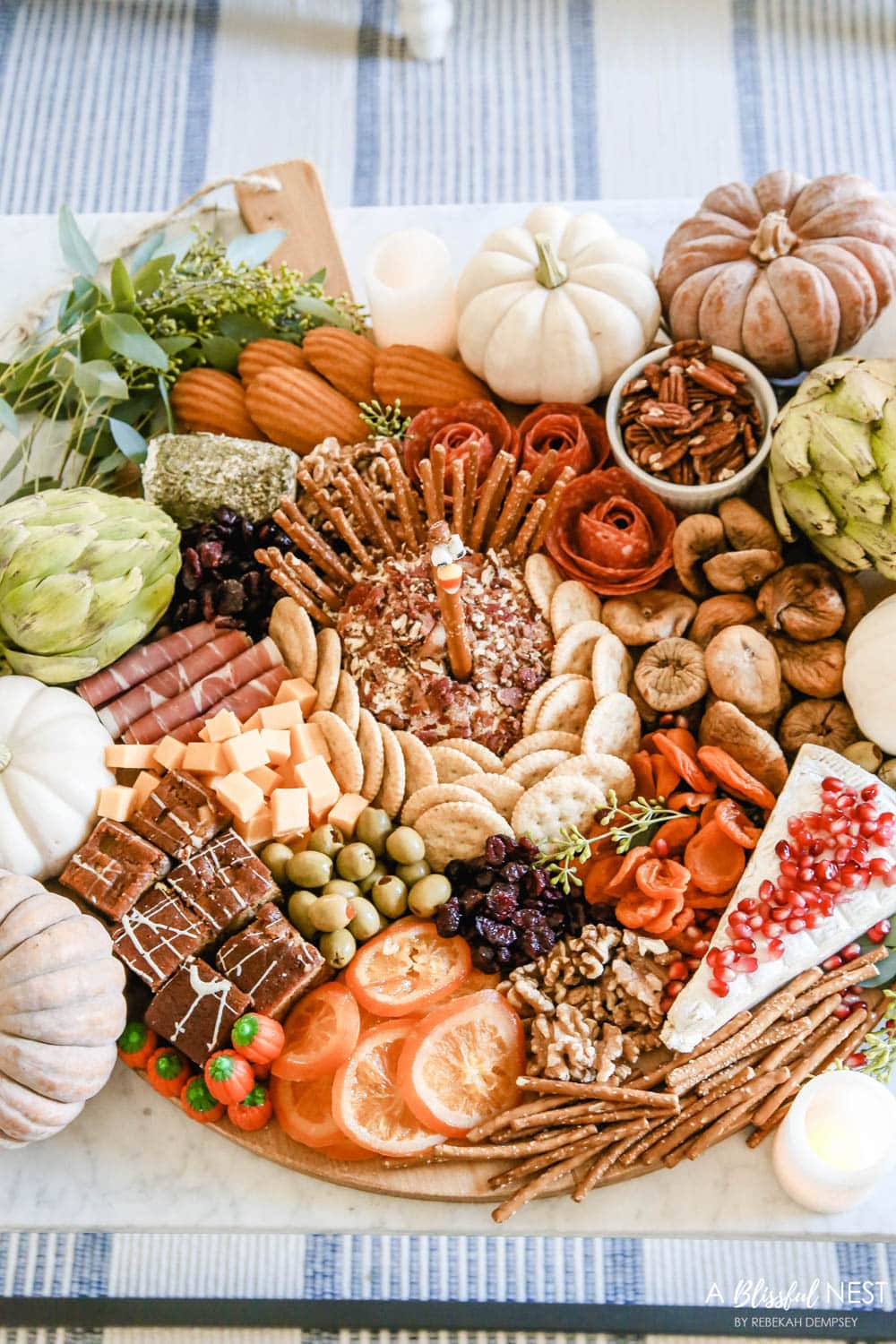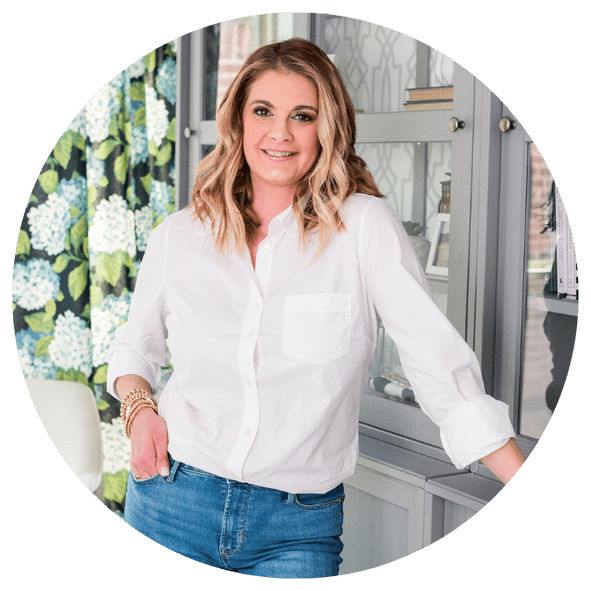 Tips + Hints
• Create the turkey cheese ball ahead of time.
• Pre-cut any cheeses and meats the night before to save time.
• Use fall decor you already have to decorate around your board.
• Have small plates and utensils handy.
• Create a fun fall cocktail to go with your board!
Also, in case you want a little more inspiration for the Thanksgiving season, here are some amazing and inspiring ideas to get you started!
More Thanksgiving Ideas + Inspiration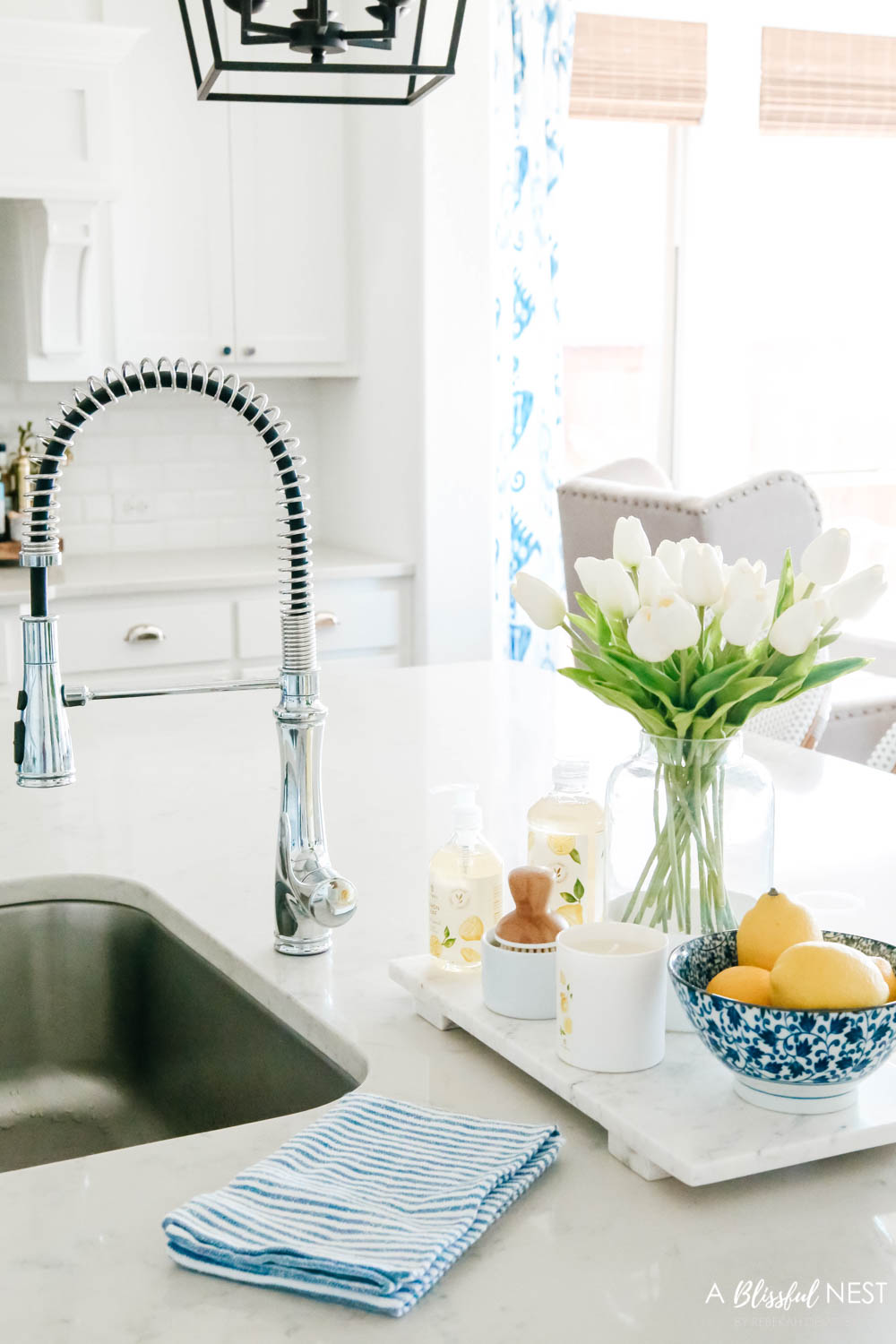 Shop My Amazon Finds
Shop my favorite products, finds for your home, and more only on Amazon.
Follow along to get more of my tips on home decor, DIY, and lifestyle on the following: