My Design Plans for Our Home in 2020
At the first of the year, I like to come up with a list of projects around the house I would like to tackle for the year. I do this so we actually accomplish them. It's like goal setting. If you don't write it down it will never happen.
Last year when I set our design plans for 2019, for the most part, they were not too lofty. We had pretty much barely been in the house for a year and we really were still settling in. It will be two years in March that we will have lived here and now I think my project list is getting more extensive. My poor husband!
Looking back at those goals there really are only a few we did not get to like the crown for the breakfast room ceiling and the laundry room makeover. I feel like the powder room took precedence and we focused there rather than the laundry room and to be honest, I have no idea why we didn't end up doing the breakfast room ceiling trim work.
My list this year is a bit longer and the projects are more cumbersome but I think we can do it! So here is the list of my design plans for our home for 2020.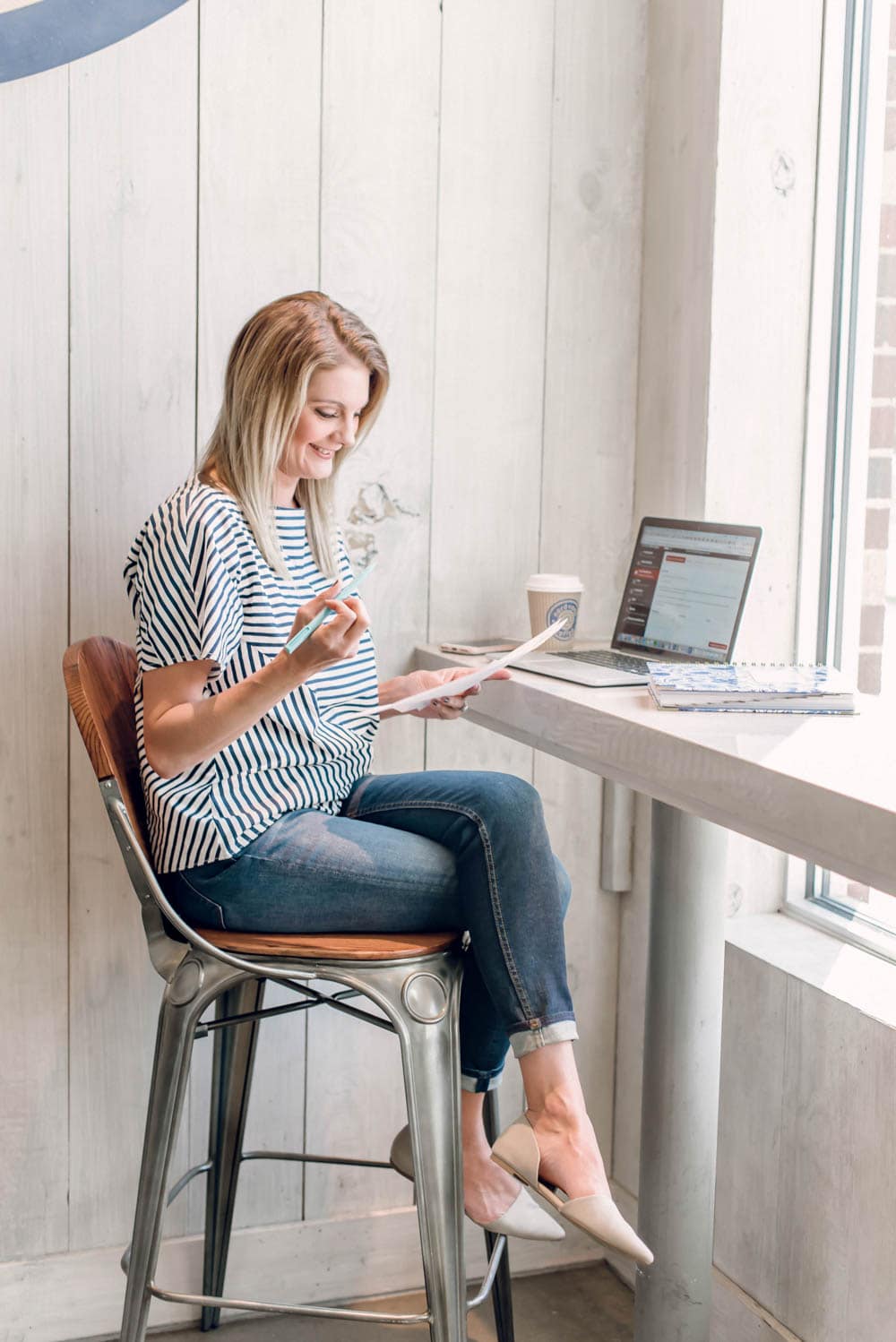 This site contains affiliate links. Please read our disclosure policy. As an Amazon Associate, I earn from qualifying purchases.
Design Plans for Our Home for 2020:
1. Exterior:
Paint house – I, like everyone else, have fallen in love with the white exterior and my neighbor down the street painted hers a couple of months ago and I love it! I am currently getting bids and will share soon what we end up doing, but I am drawing a lot of inspiration from these ones.
Develope side yards – Now that there are houses on both sides of our home, I think it is time to create a little more privacy. We need to look into planting some taller bushes/trees on the side outside of our breakfast room since our new neighbors can see right into our home from their living room there.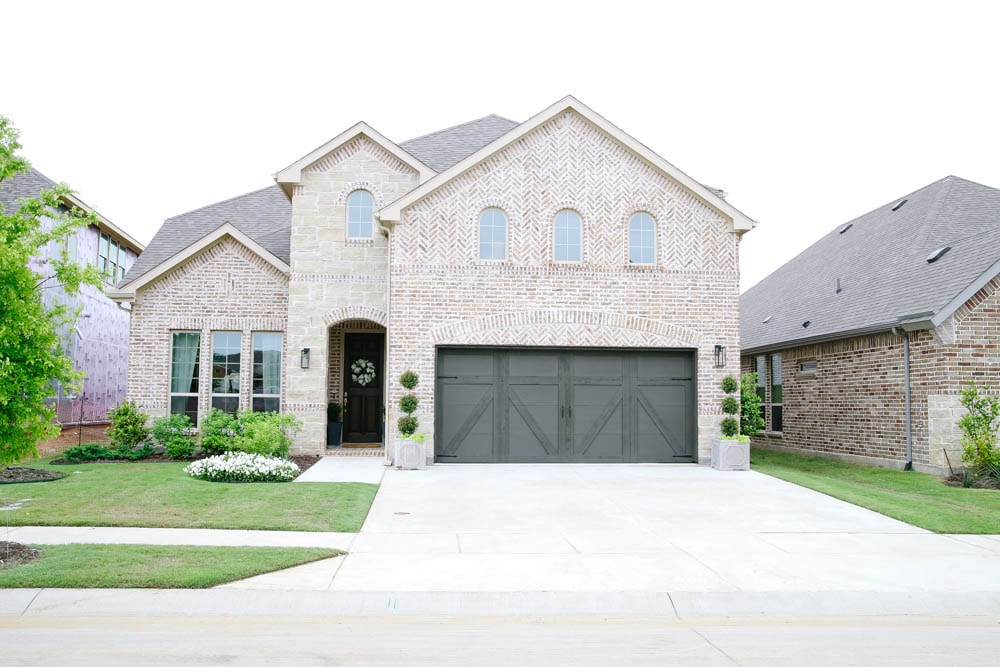 2. Office Makeover:
I desperately need a more functional office space. I feel like it has become a dumping ground and when you don't have places for things, then it all just goes on any free surface or the floor. I have already space planned the room and figured out most of the furniture I will need. I will be sharing the design plans in the next couple of weeks.
I would like to rip out the carpeting and do brick flooring and shiplap on the walls but that is costly and I need to budget for some other projects so that part might have to wait until next year.
I also have planned a new light fixture and have been thinking of this one. I would like it to be beaded and oversized to fill the space more. I love a statement light fixture!
3. Laundry Room
I am adding this back on our list since we did not end up tackling it last year. You can check out my laundry room design plans but the gist is we need to paint, add cabinet hardware, reconfigure the upper cabinet space, and build a counter (so we will need new appliances that are not top loaders).
4. Master Bedroom:
Our master bedroom needs lots of help and I have not done anything in this room since we did this. But at the top of my list is to create a feature wall on our headboard wall to add in some contrast and texture to the space. I am thinking of painting it a color too but I am not sure if I am brave enough to do it. Eek! We shall see!
There are so many other things that need to be done to this room but there are other rooms I need to do first or need to finish so this might be the only part I get done this year.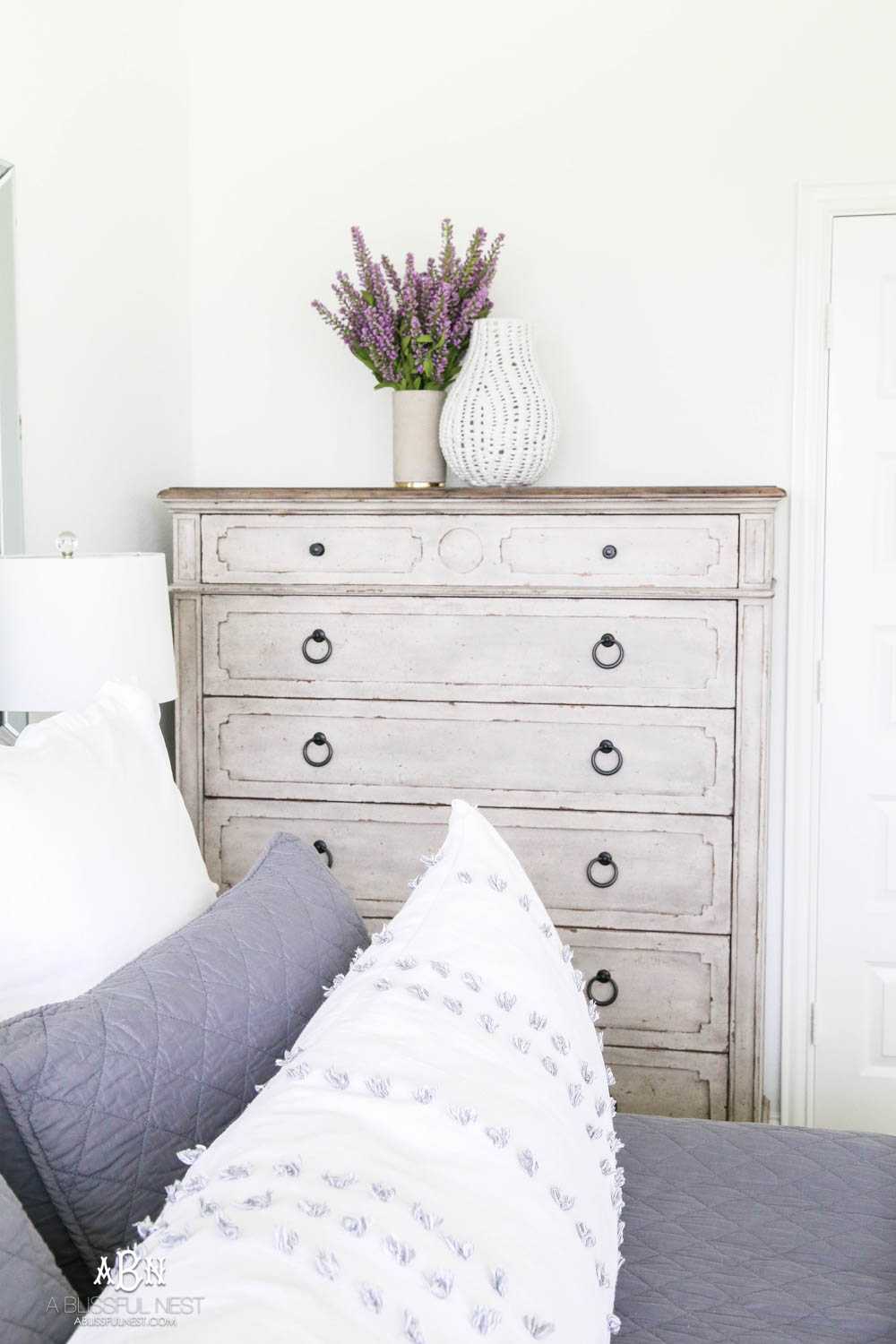 5. Media Room
Well, you saw me design this project and start it at the end of last year. We added a feature stone wall, painted it a rich navy blue and swapped out the light fixtures.
Next is to add furniture and AV equipment. I am still undecided if I want to add two sofas or do a sectional so I have really been taking my time on the furniture pieces. This will be one of the first projects to wrap up from last year so you will be seeing the completed space very soon.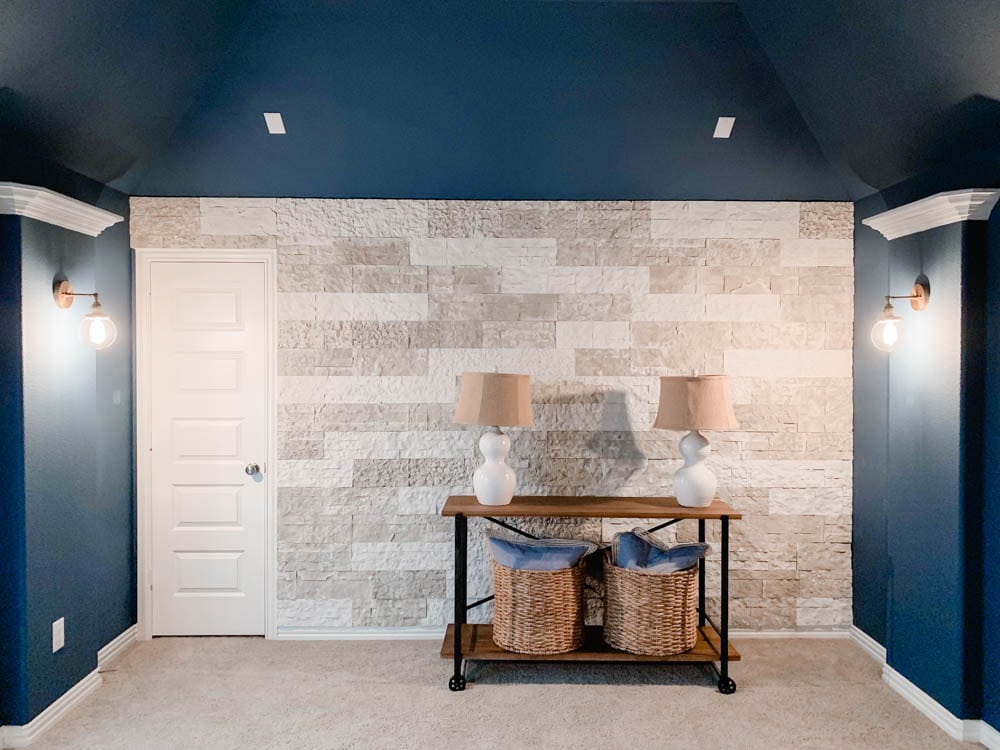 6. Lauren's Bedroom
My daughter Lauren has been very content with her room but it looks like a permanent train wreck. She has so many little things and nowhere to put them. We watched Get Out Of My Room (it's a kids decorating show) over winter break and Lauren got really excited to do her room. So after months of talking to her about it, I think she has finally decided to let us work on it.
We need to decide on a paint color but she would like a feature wall above her bed and wants clouds. Wish me luck on that one!
She will need a new light fixture since we have the builder grade one there right now, a couple of new pieces of furniture that will better house all her things (storage is key), and we will need to replace her bedding. She loves horses, unicorns, rainbows, clouds, and the ocean. It's a lot to get in one room so this project will not be an easy one. It was so much easier when she was little but now that she has such a strong opinion of what she wants it will be a struggle. This one project alone may take us all year! LOL!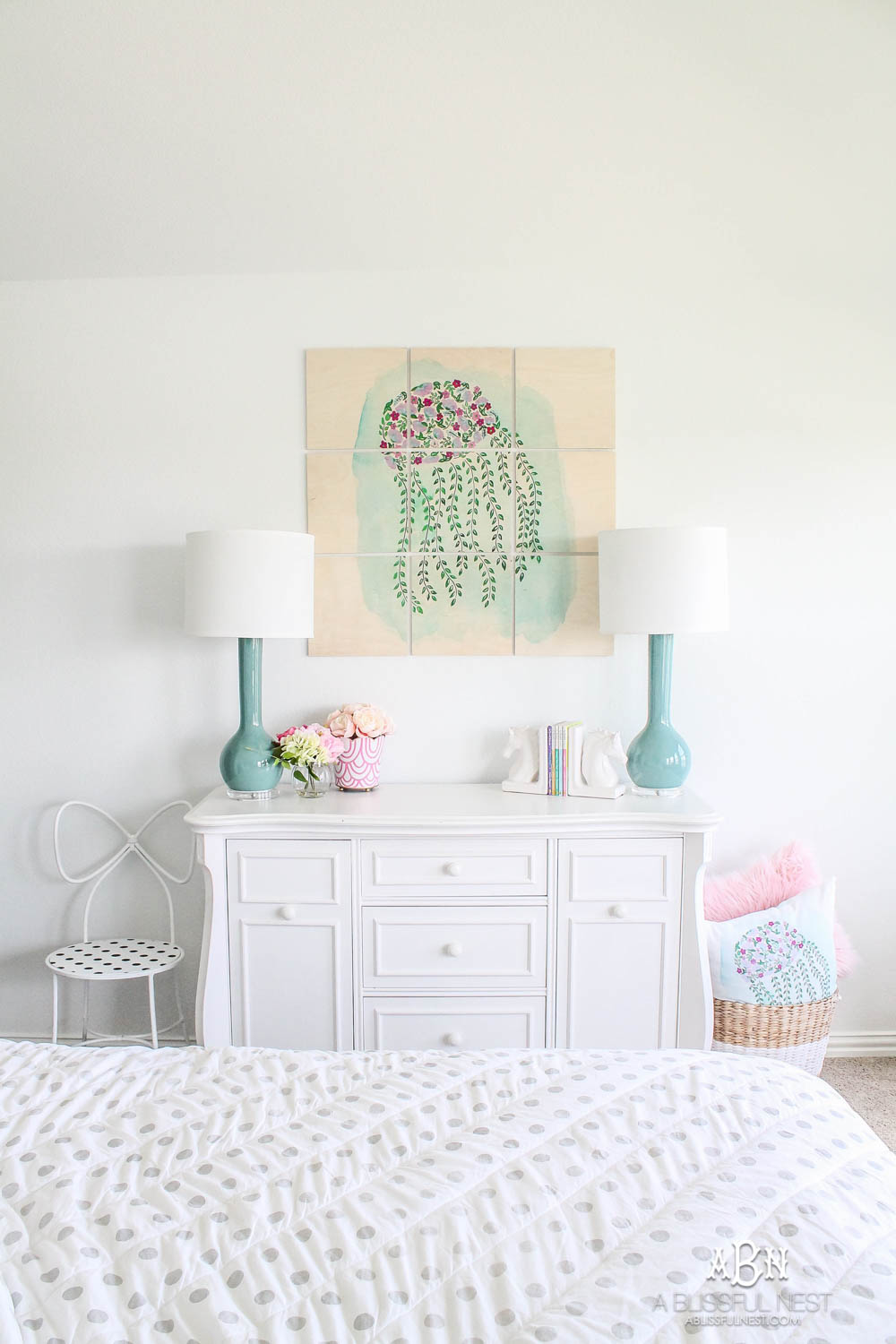 So there you have it! I am sure more will be added to this list but for now these are the main things we will be tackling this year.
So how about you? What are some home "to-do's" you want to get done in 2020??