I'm on a roll this week with all the fall decor! I wanted to share with you today my simple and neutral fall kitchen home tour to help inspire you to add some fall touches to your kitchen.
We recently had our kitchen island painted which was not the best experience. You can read more about it HERE in my fall living room post.
I have not loved the color but it is starting to grow on me. It is so weird how it keeps changing in the light. One minute it looks powder blue and the next minty blue. So frustrating.
This post contains some affiliate links for your convenience. Click here to read my full disclosure policy.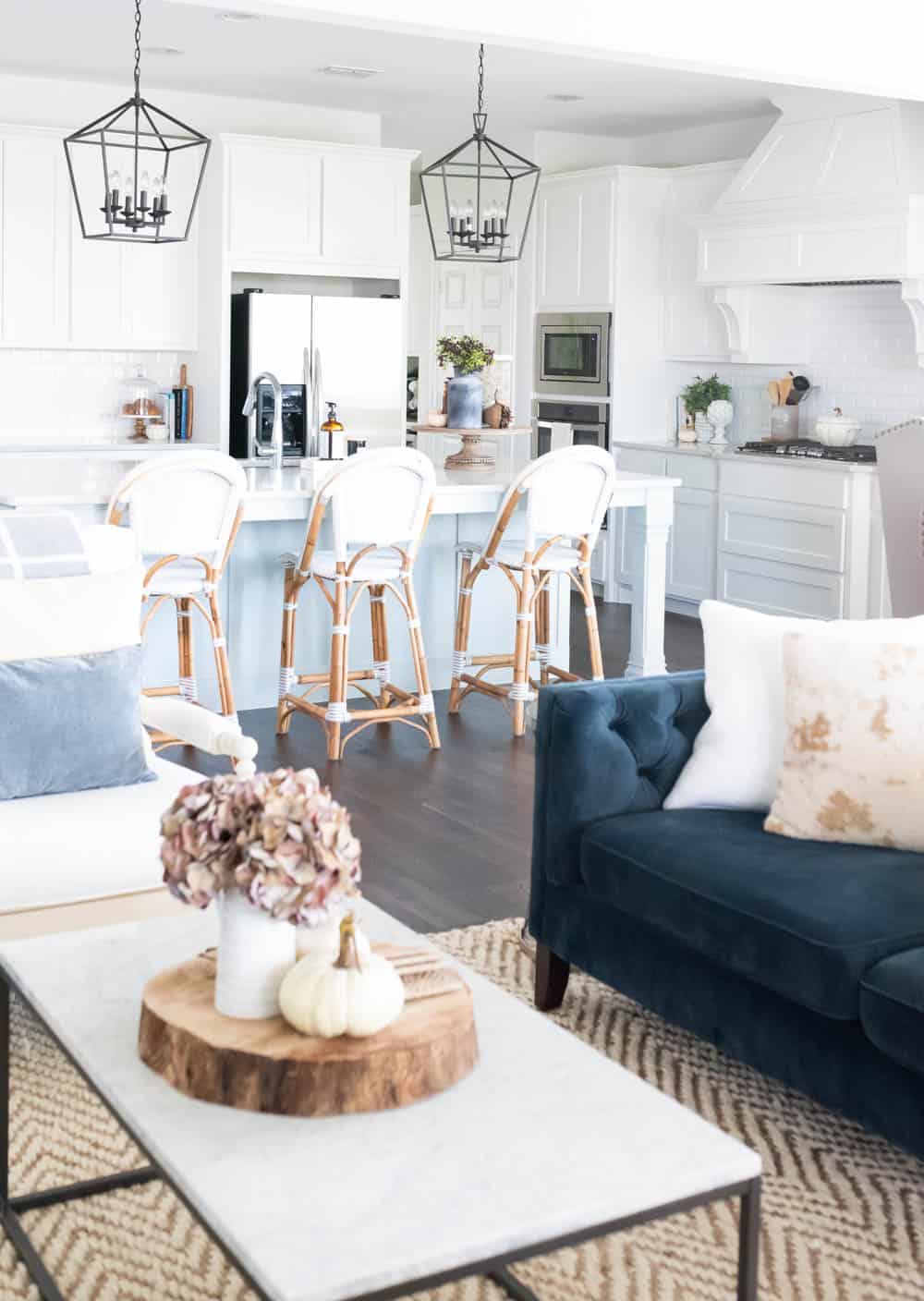 But for now we are living with it and it is one of the reasons I chose very simple fall decor items in more neutral colors. This has added a lot of texture to the space and has made it feel warm and cozy.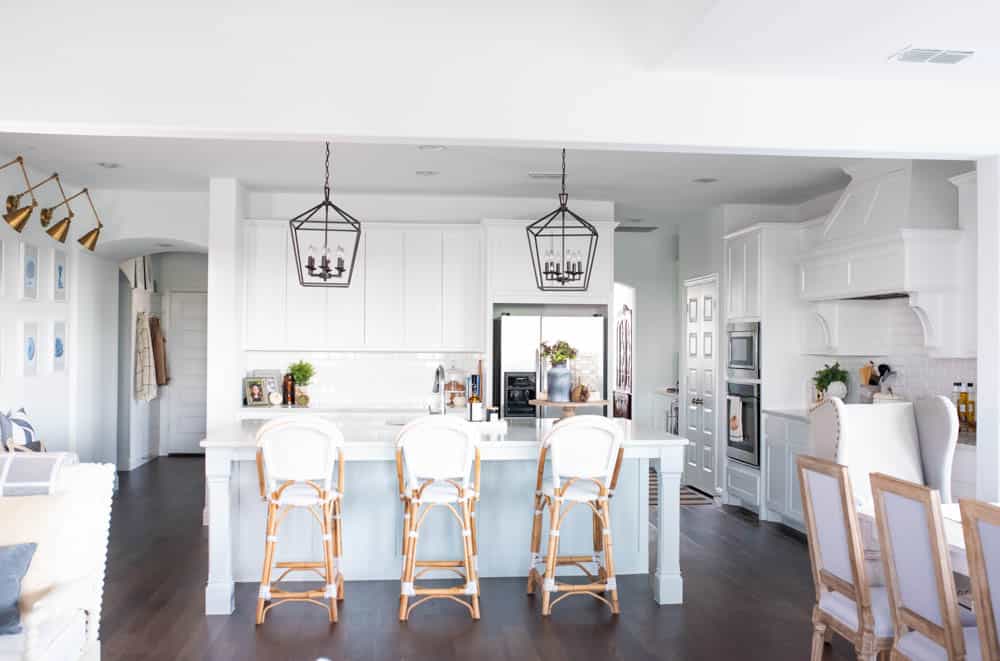 We also recently got new barstools and I could not be more in love! They feel more casual and beachy which was the direction I wanted this house to go in. I loved the other ones but I think these are way more me.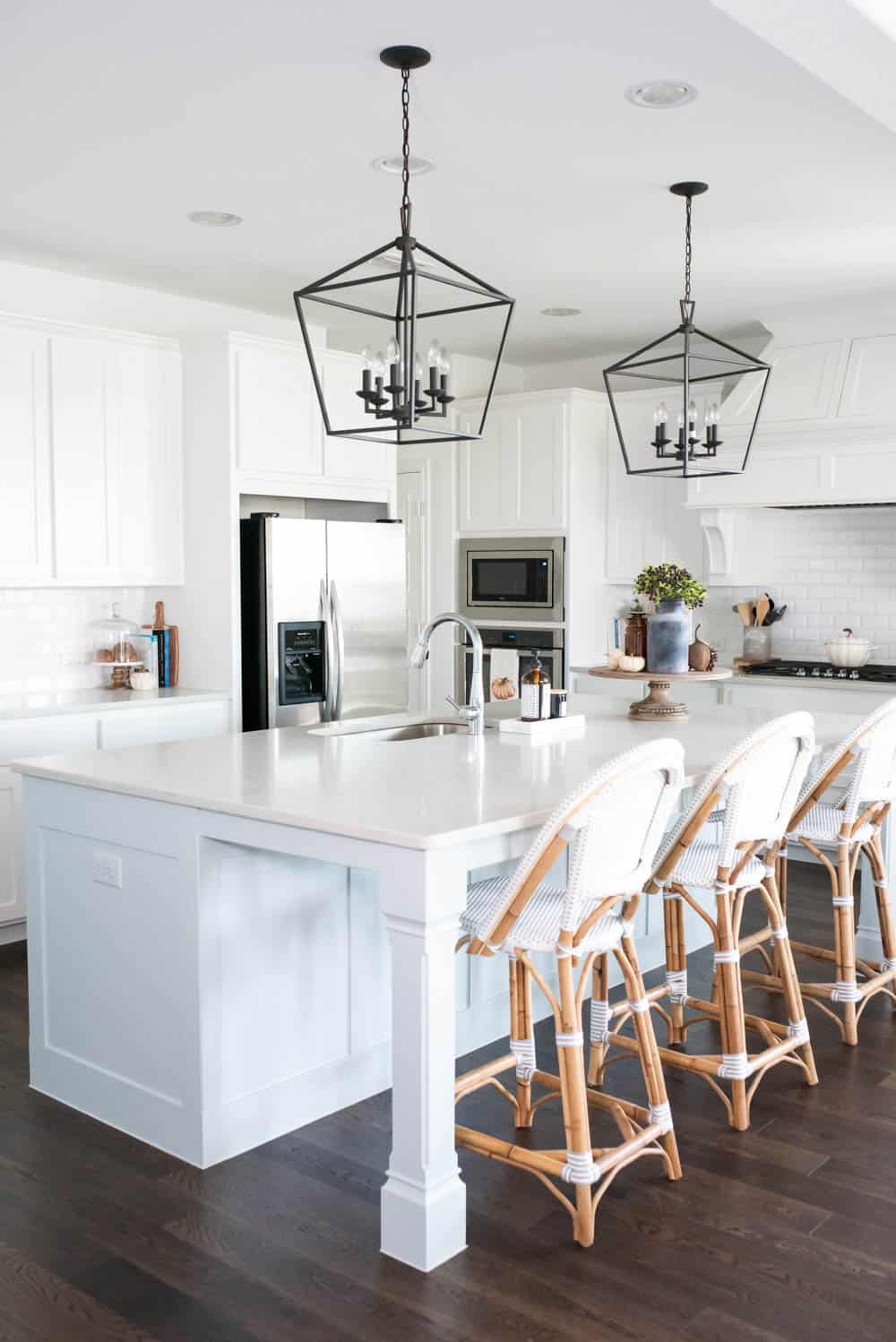 They are these ones and in the grey and white. I love the rattan legs and it definitely helps make things more defined since the surroundings are really light.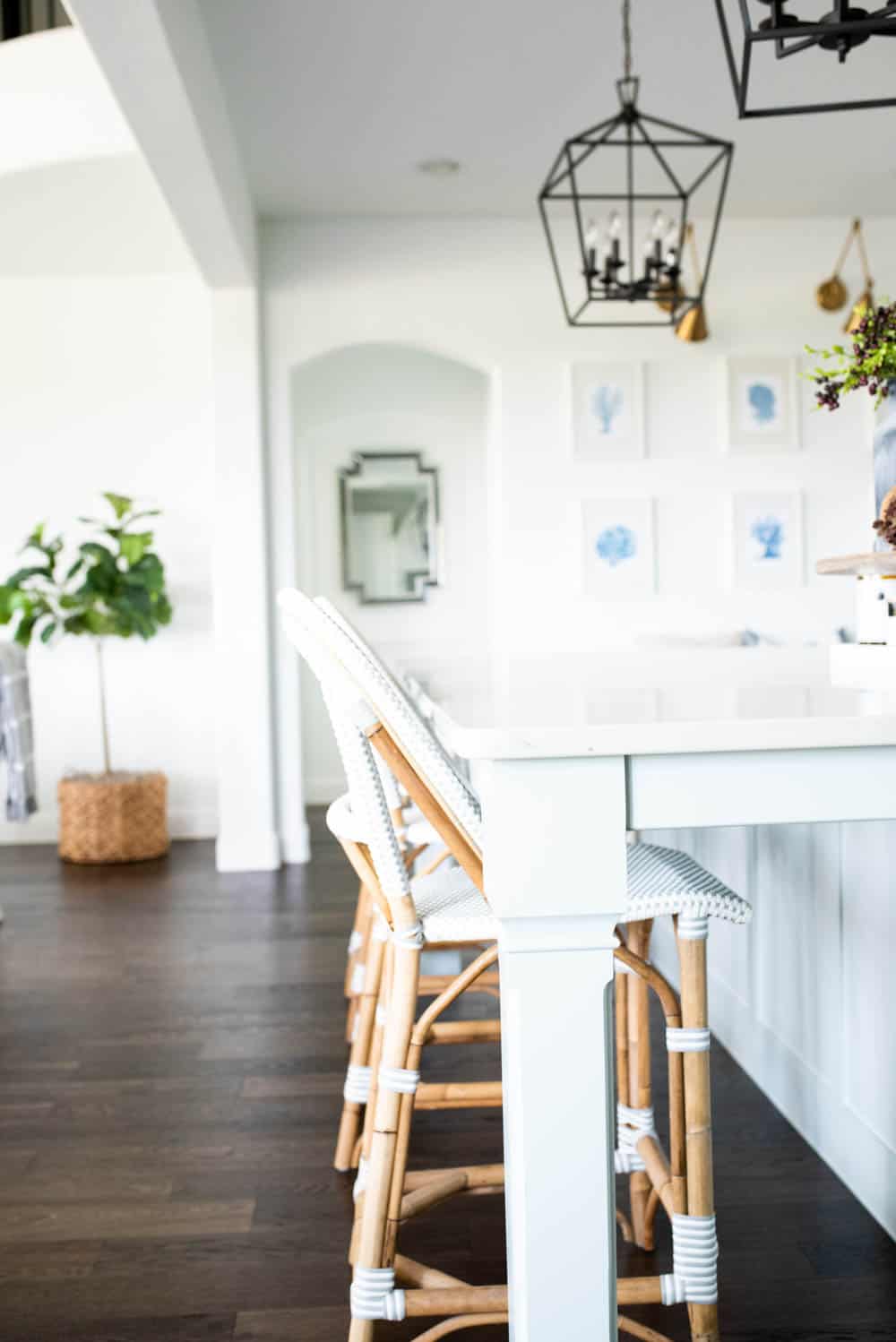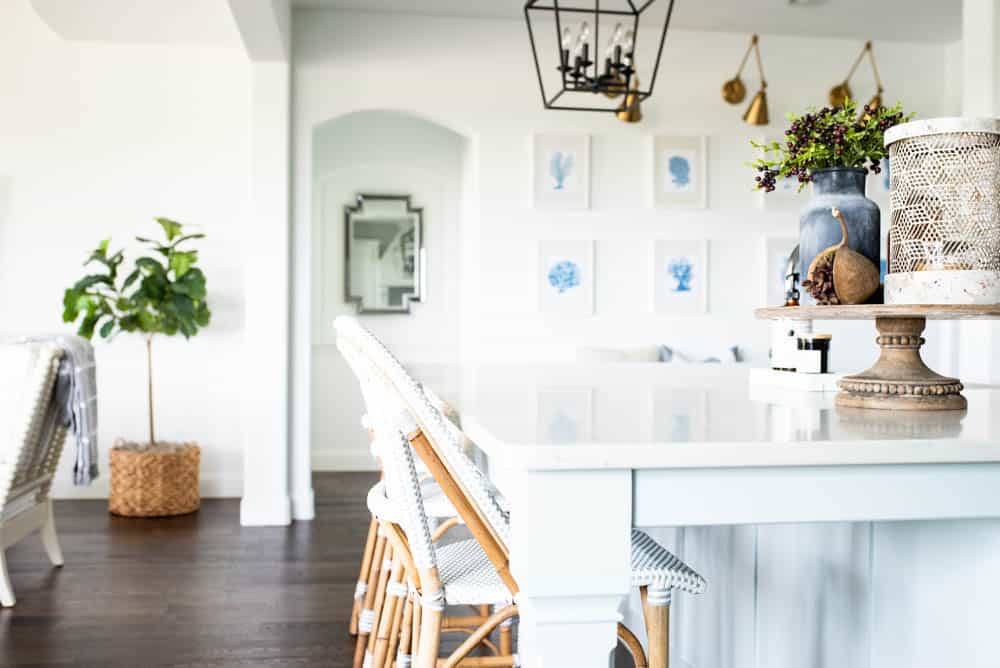 I added a couple of pillows I found at a local antique shop and paired it with my favorite wide striped pillow. I have this pillow in 2 colors and you can see it in grey and white styled HERE in my guest bedroom.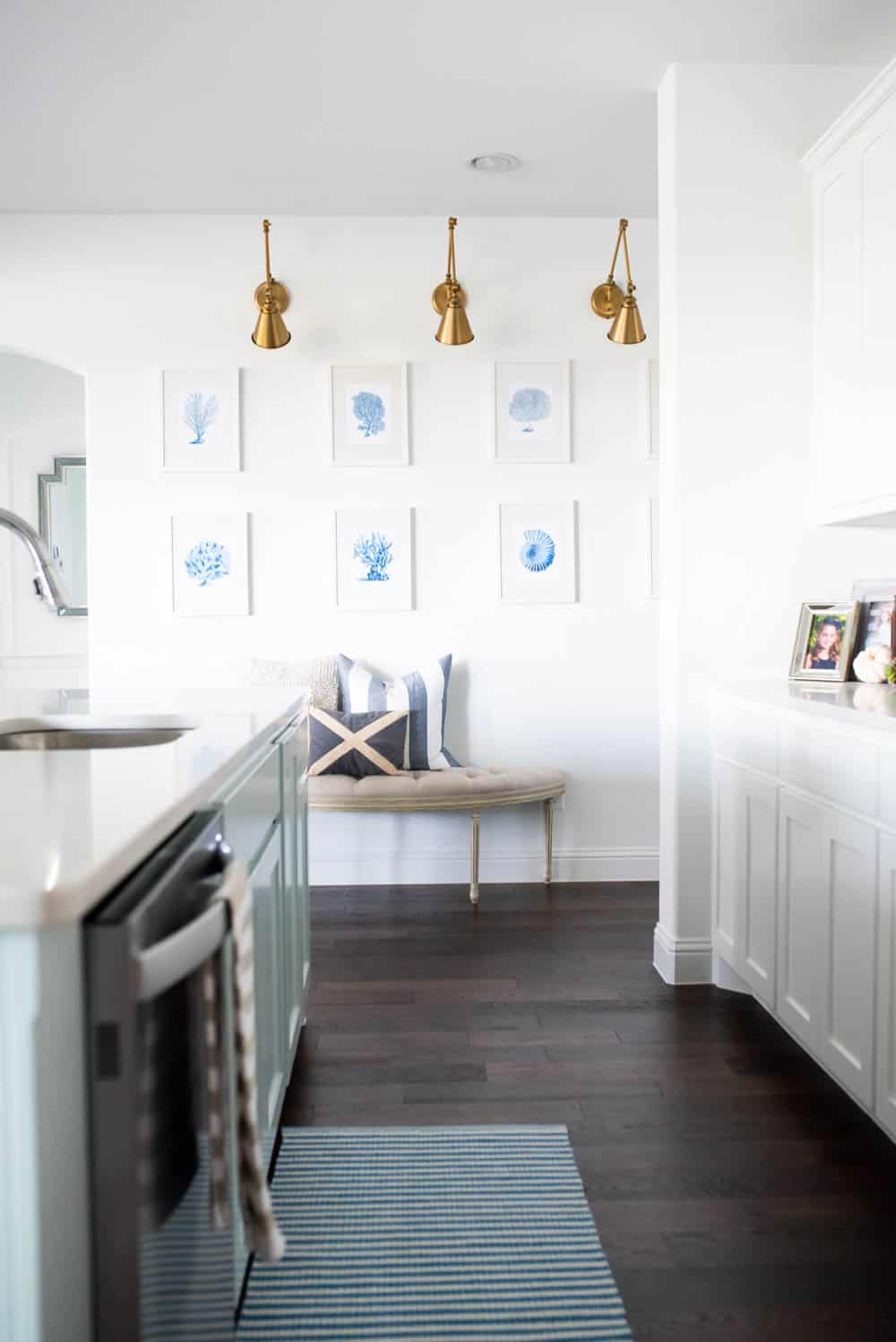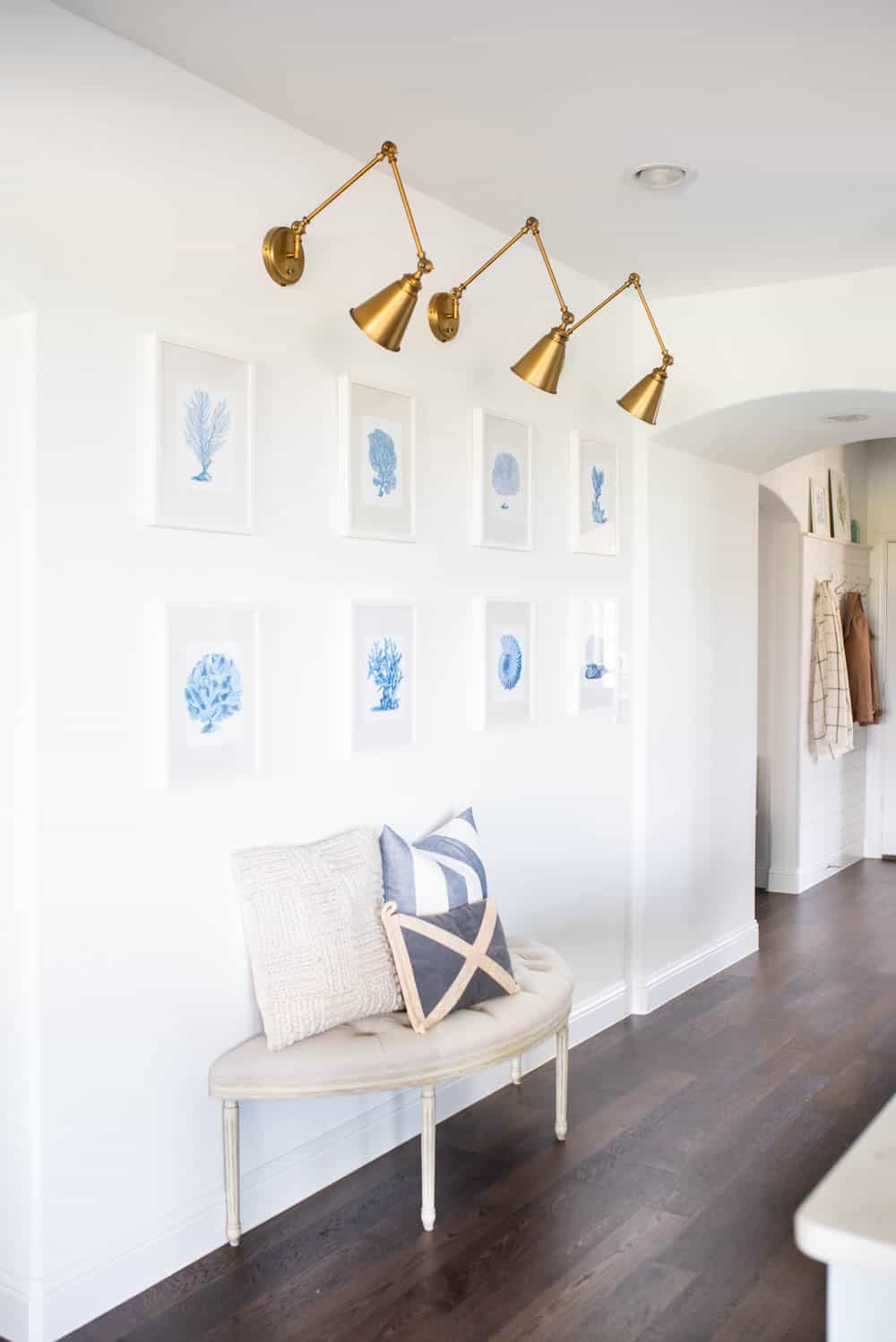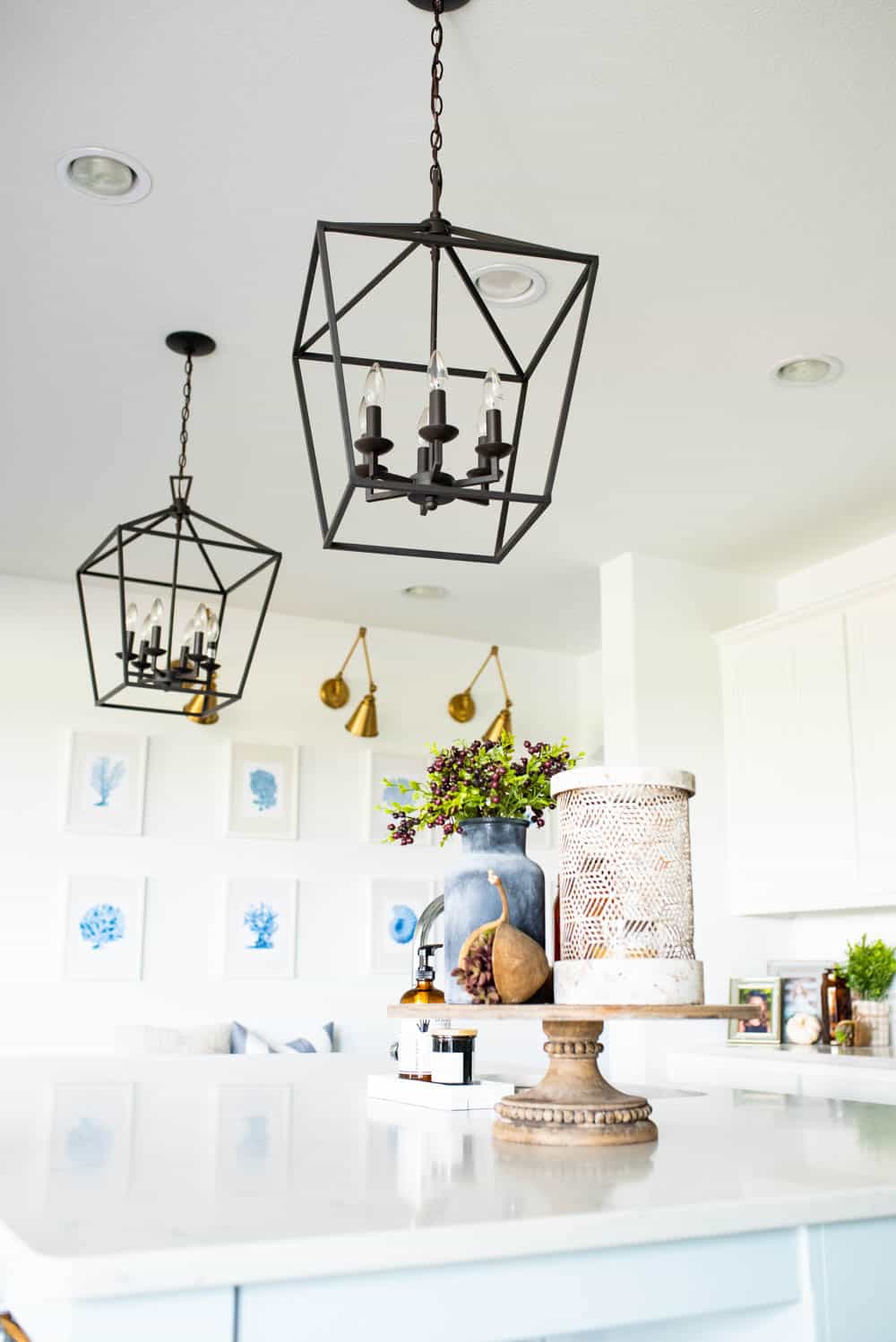 At the same antique store, I found this wood cake stand and large mesh lantern. I have searched high and low and cannot find the sources online but I found a few cake stands that you can get the same look with. I sourced them at the bottom of this post for you.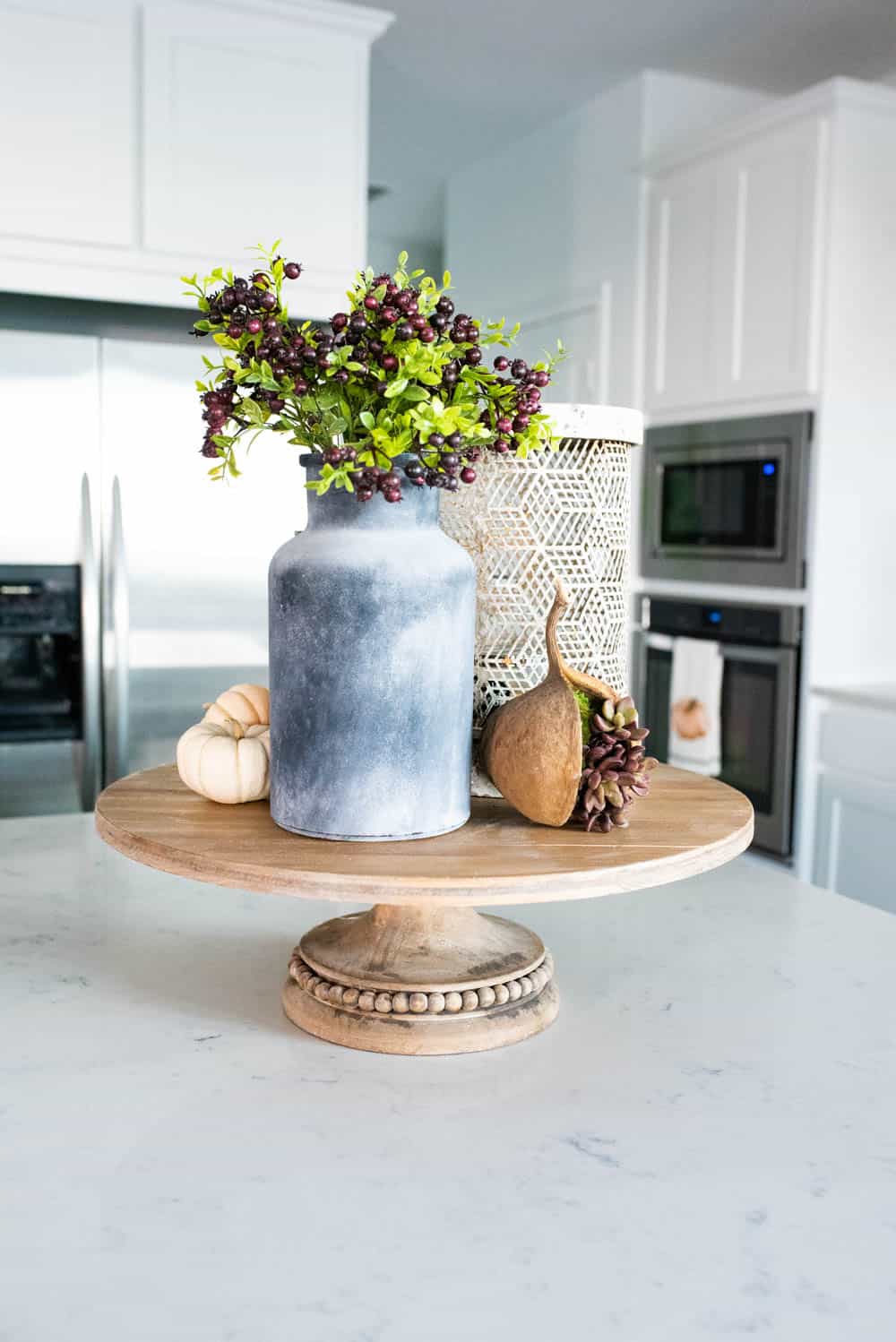 I love this mesh lantern because it hides my candles that don't look that pretty on the outside but smell amazing. I am a HUGE candle hoarder collector and burn them every night. I love the glow of candle light!
I paired my lantern with a vase of faux berry branches and this amber jar and some mini white boo pumpkins.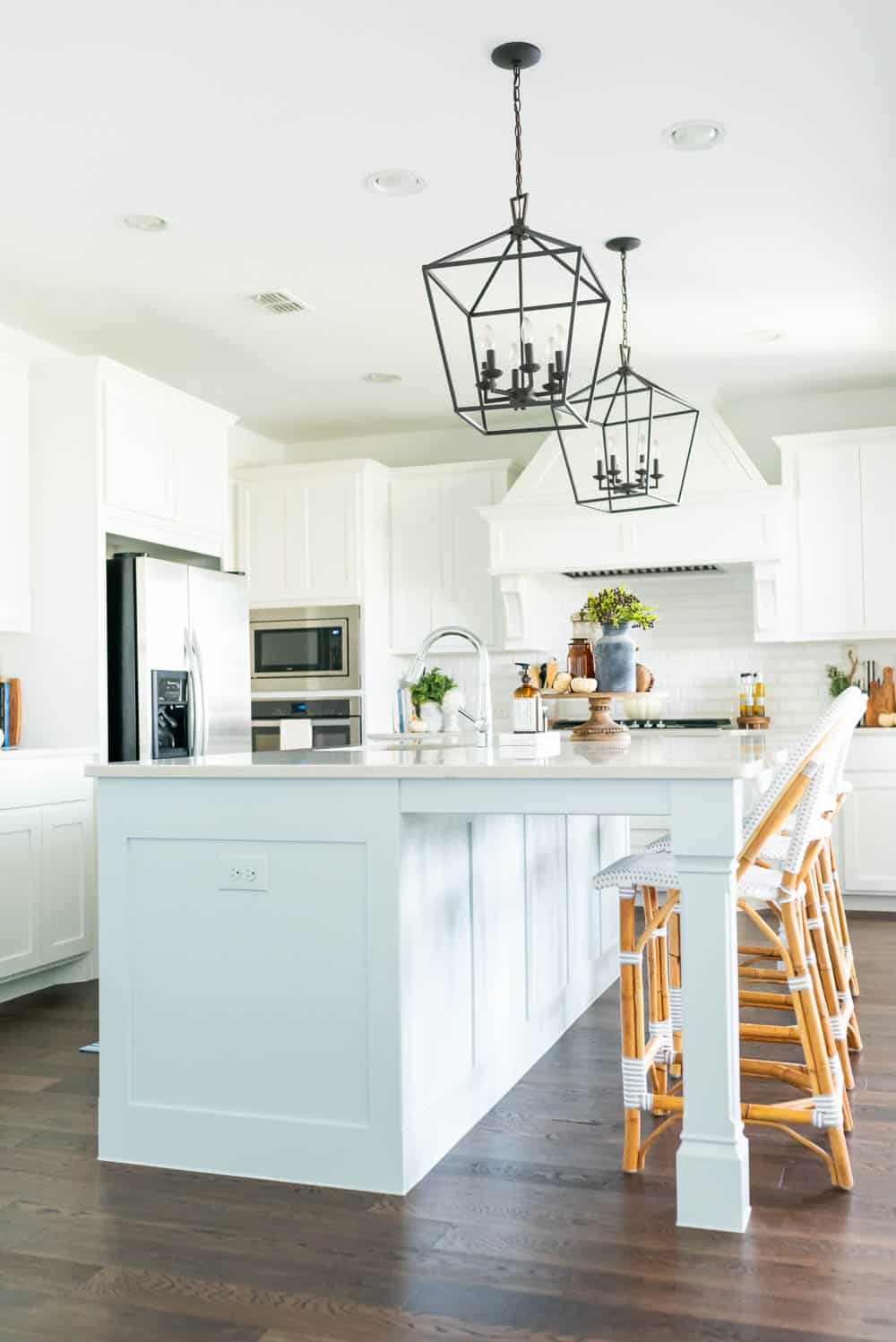 Really the rest of my decor in the kitchen are more amber jars, faux plants and mini white pumpkins. I really went for a minimalist look but love the soft subtle touches.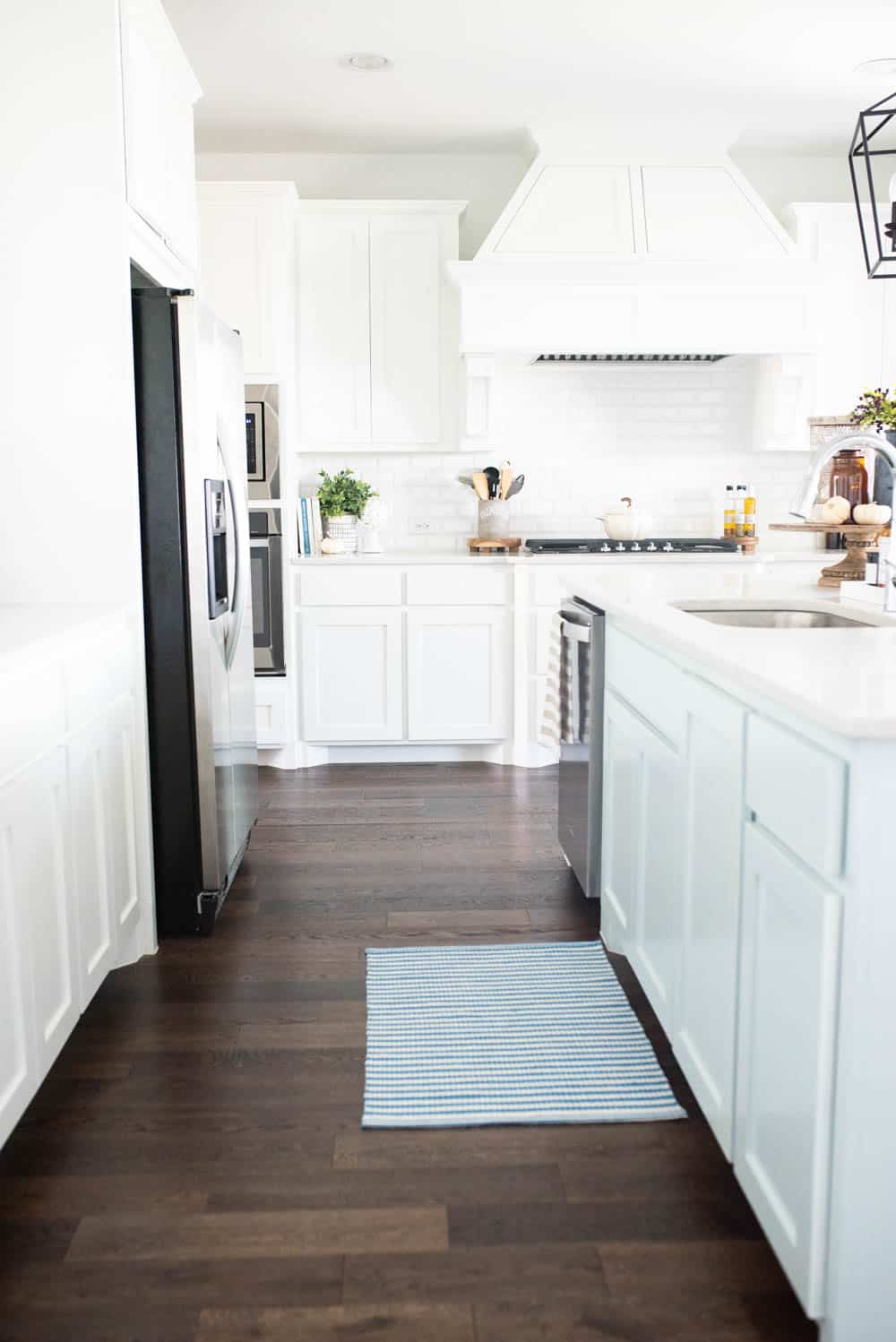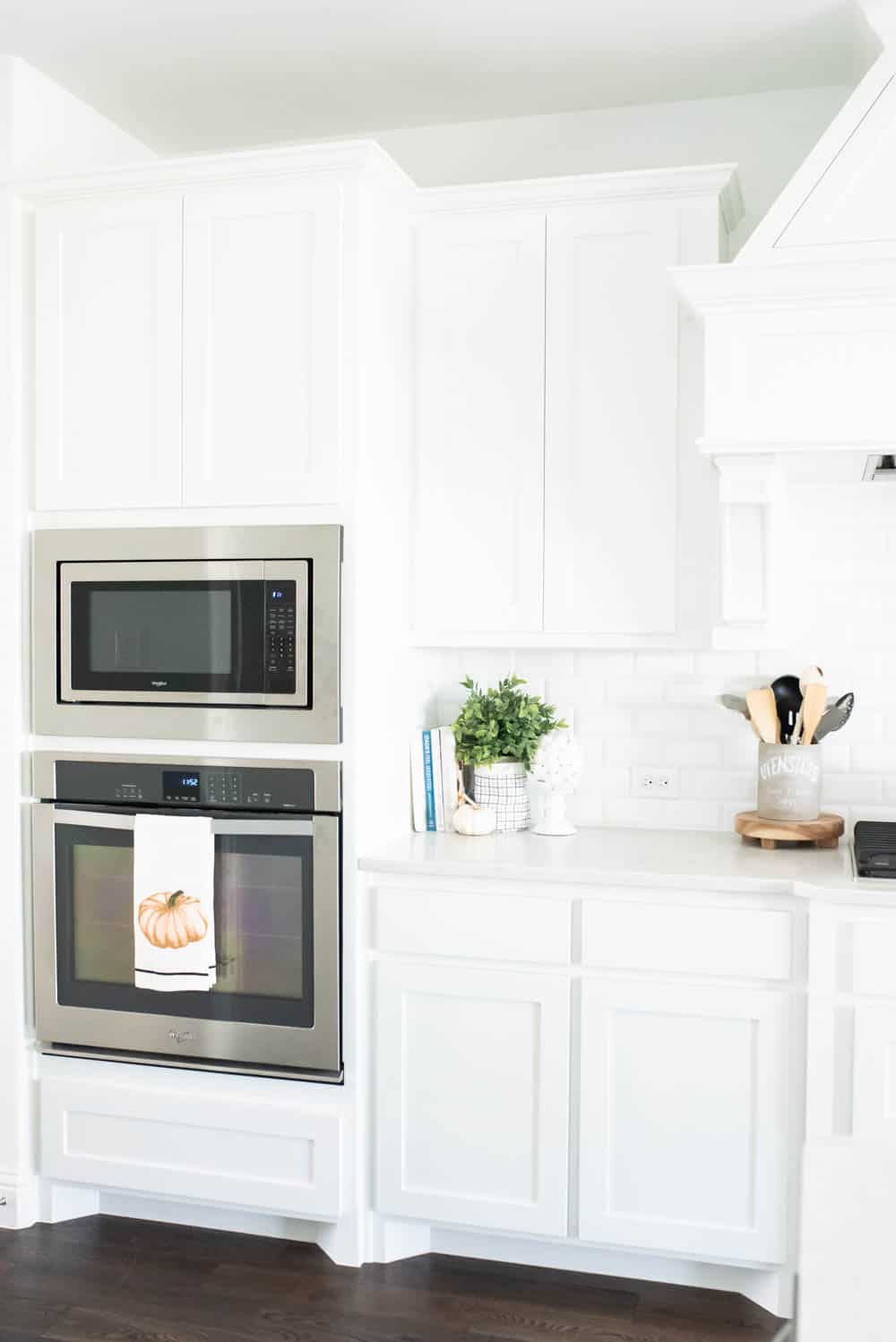 This may just be one of my favorite purchases for my kitchen this fall! How cute is this little pumpkin tea towel?!!
Friends, you all need it. It is only $6 and from one of your favorite stores. And I know this because if we are friends then I now you are obsessed with this store just like me!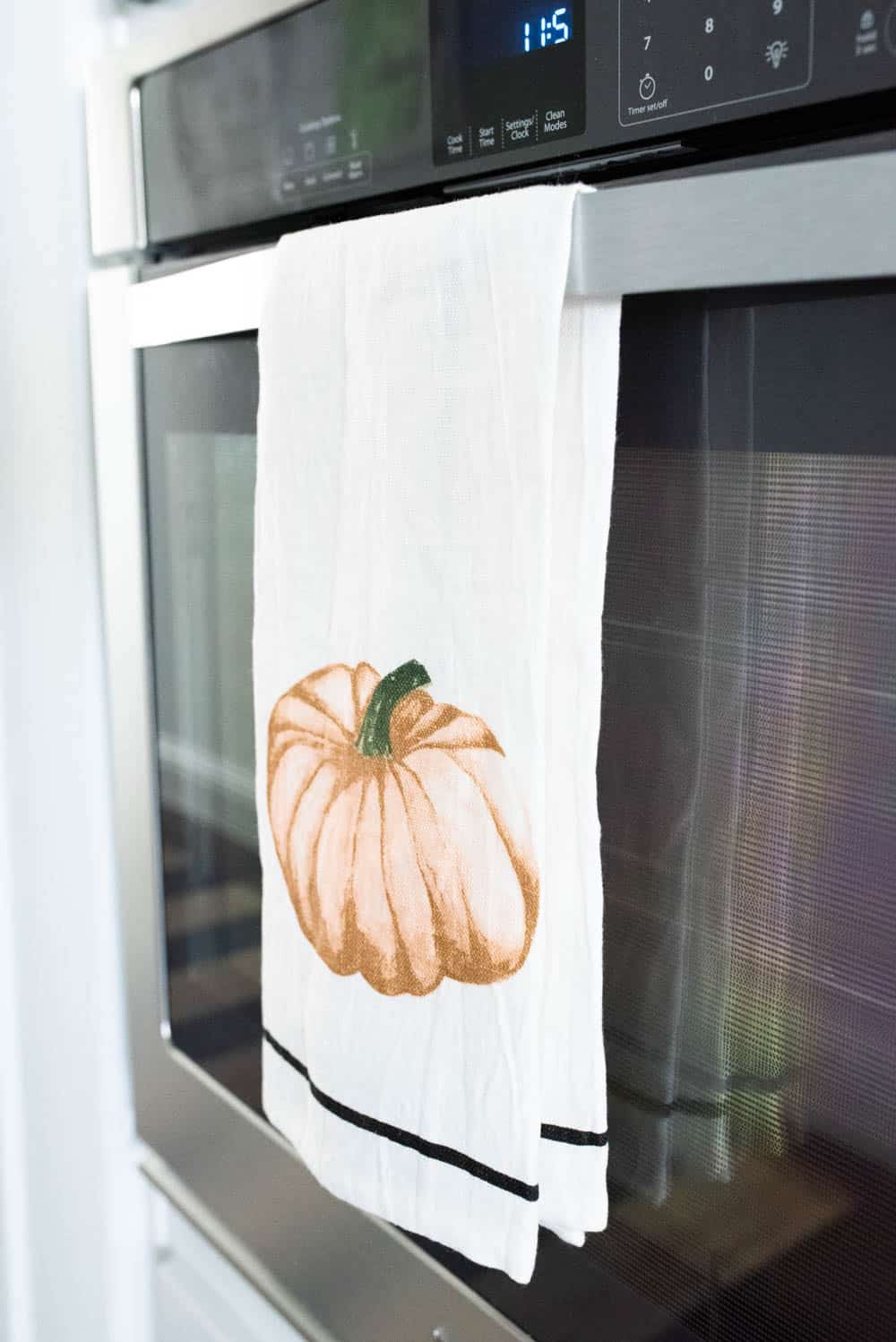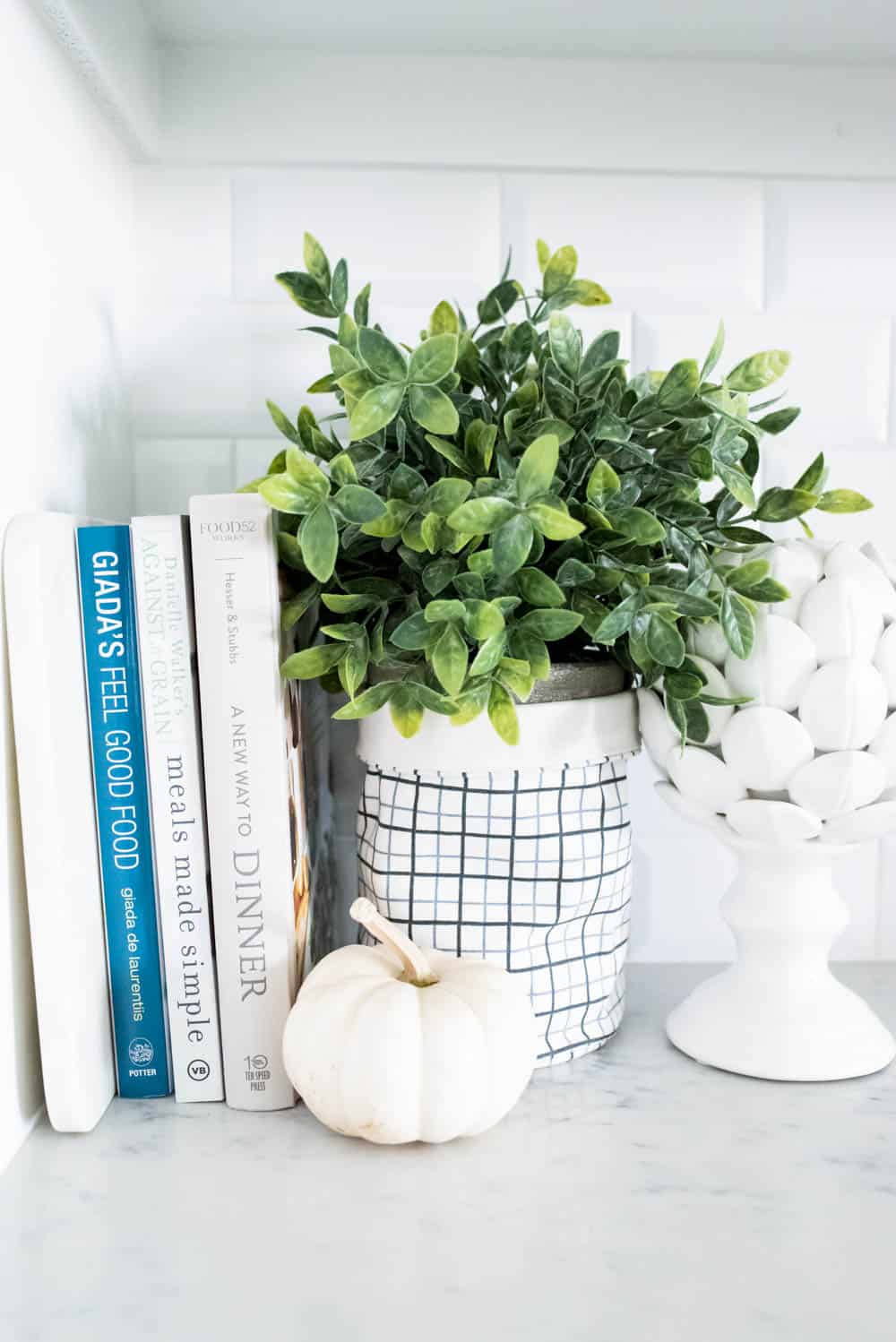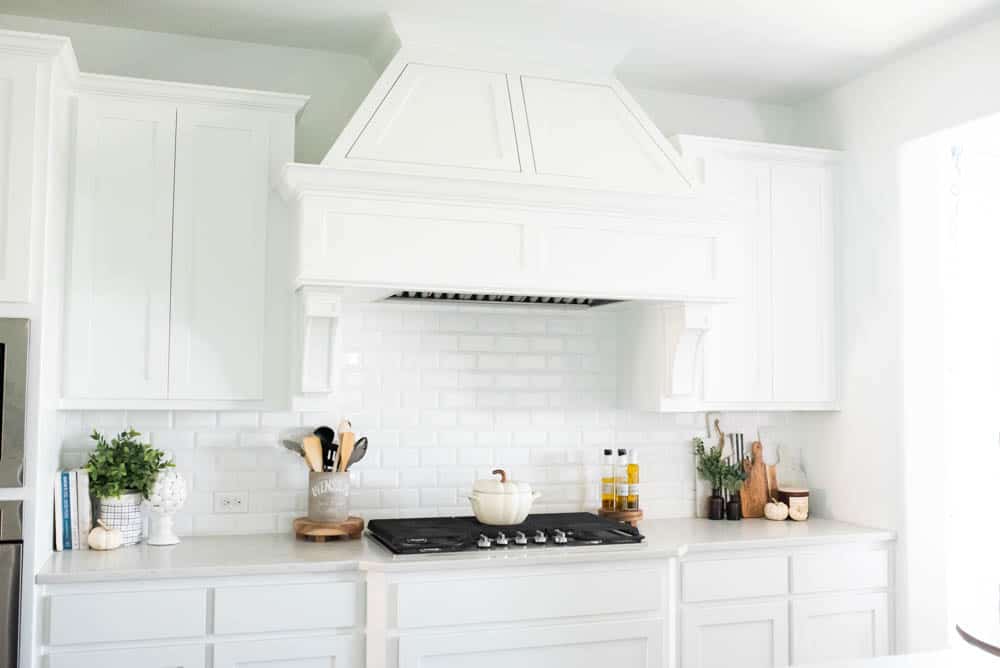 My little pumpkin casserole dish is another favorite. I got it last year and they brought it back!
It is so affordable and I love to have it sitting out on my stove. I like to make fall soups in it and love that it is not only pretty but functional.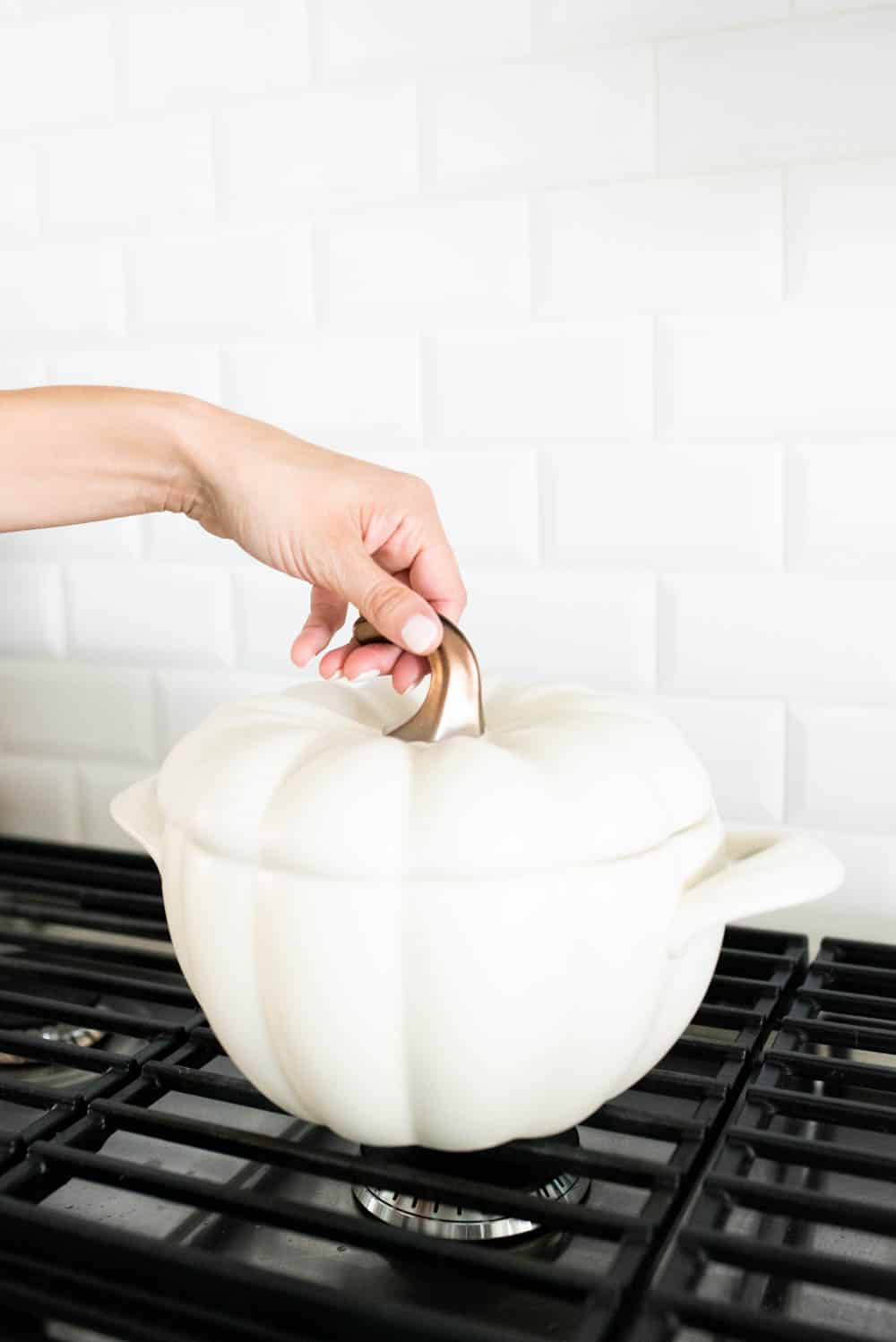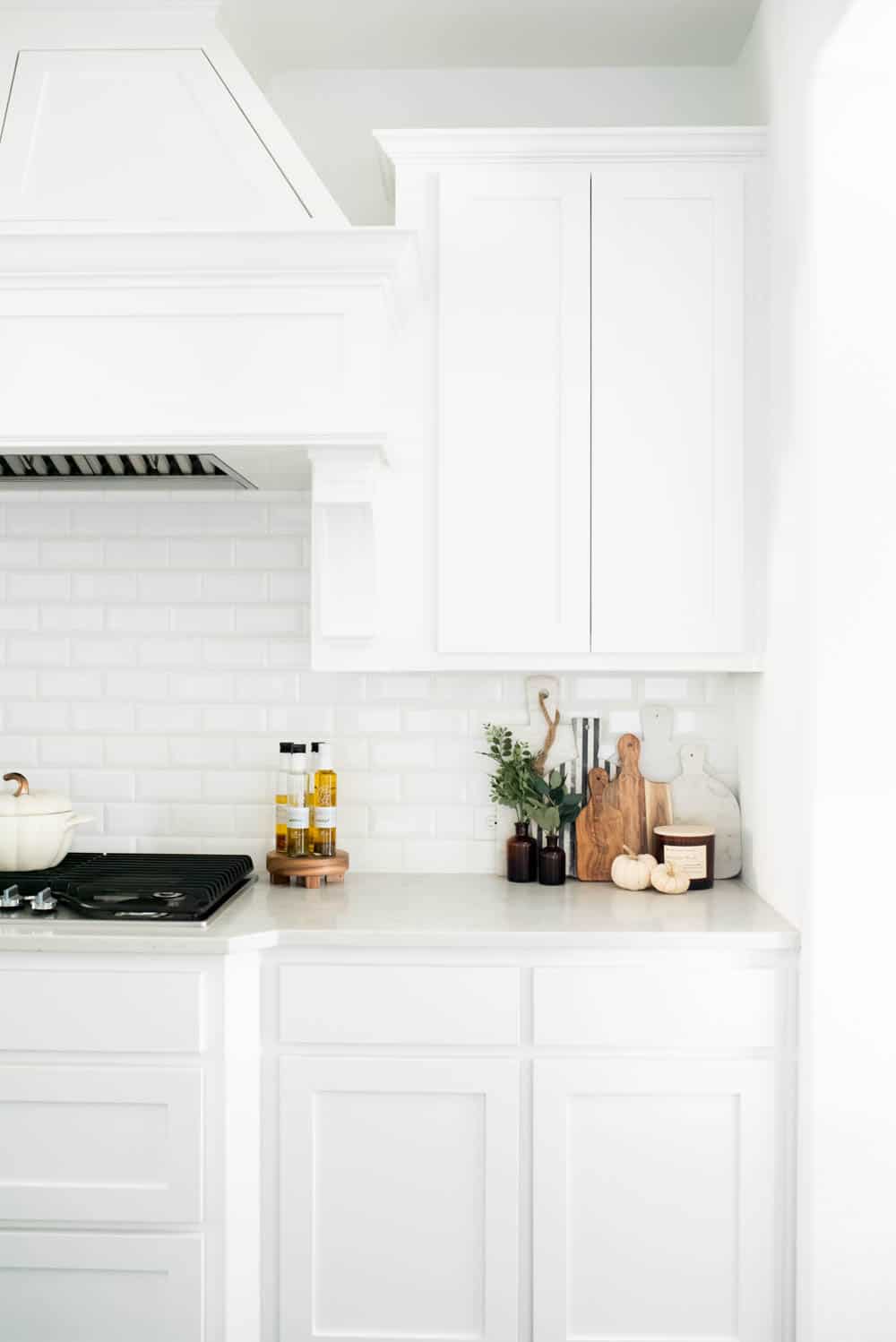 I dressed up my little collection of cutting boards that I always have right here with a favorite candles from Homegoods and some mini amber jars with faux greenery. You can snag them HERE and HERE.
These little jars come with the faux greenery and I love them nestled next to cook books or even in a bookcase.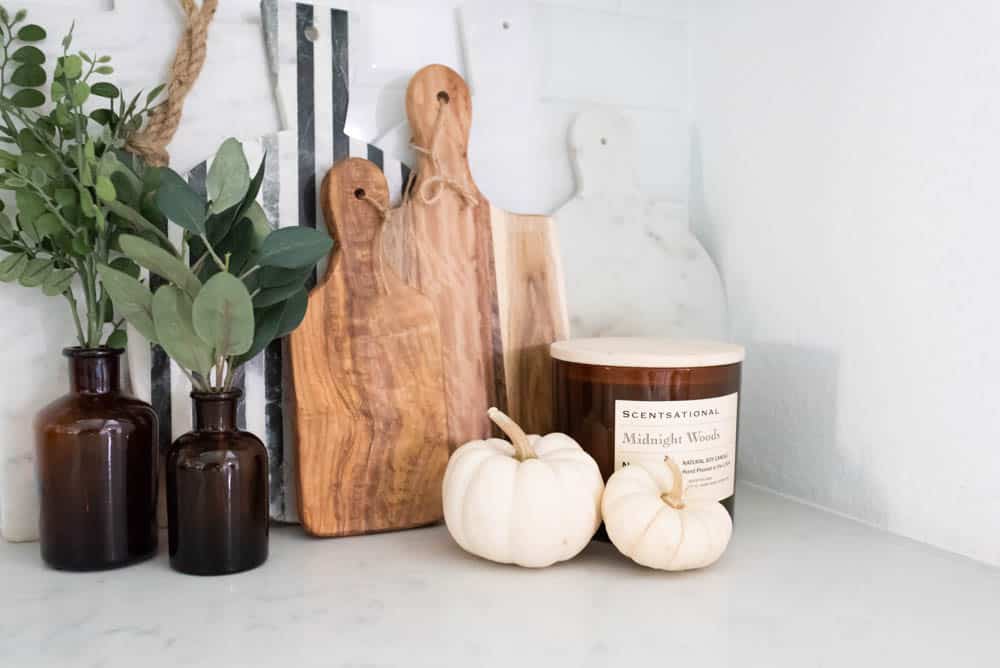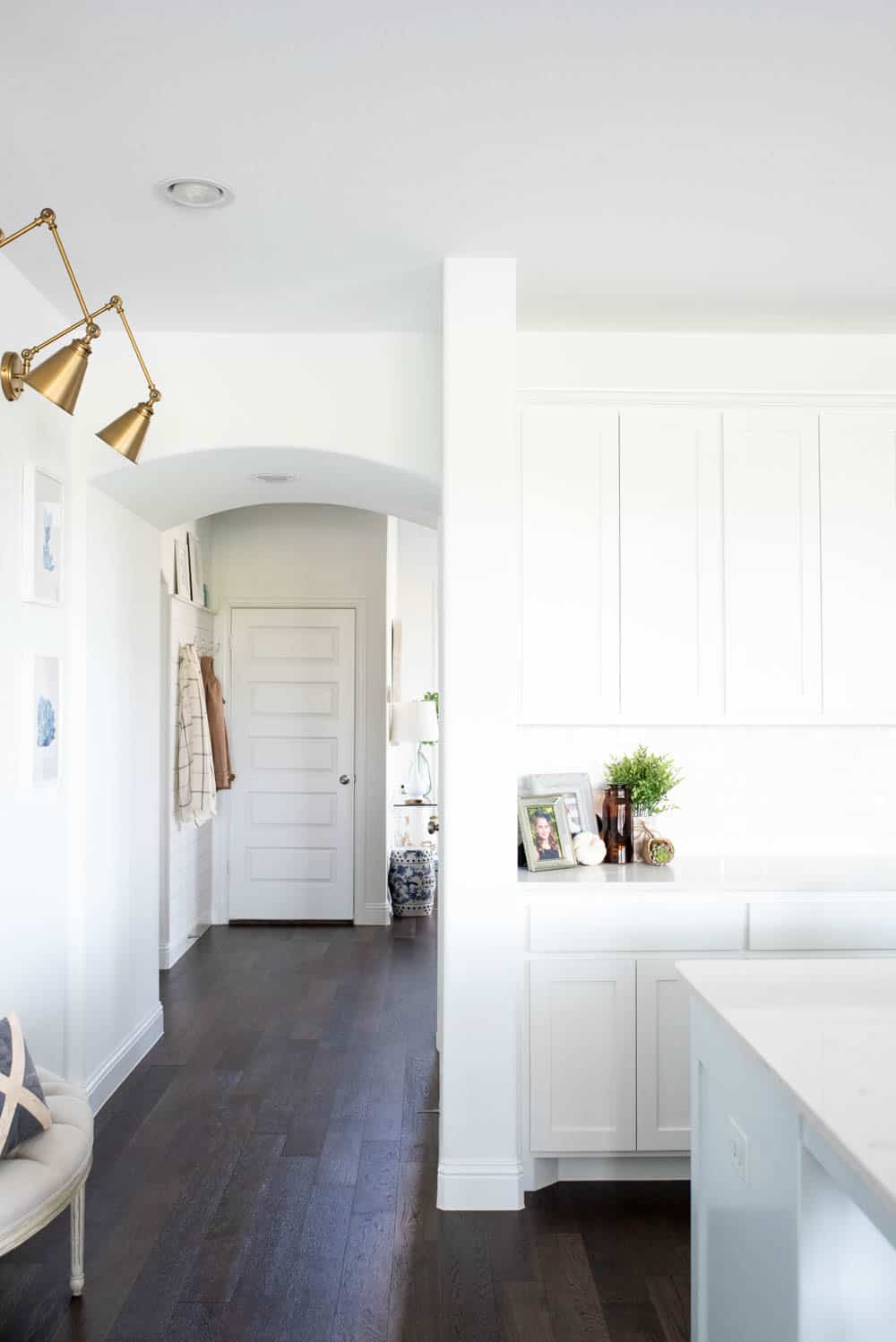 Lastly, here is a peek around the corner going into the entryway. I haven't shared our new shiplap wall there but it is all ready for fall weather!
Hope you loved this little tour of my fall kitchen and in case you missed it you can tour my Fall Living Room and Fall Entryway & Porch!
AND you can shop all the sources from my fall kitchen below!




*Photography by Audrie Dollins