The Best Christmas Organizing Tips
This post may contain affiliate links. Please read our disclosure policy.
Hello friends! It's Jessica from The Organized Mama, and I have some Christmas organizing tips for you!
Can you believe Christmas is on Sunday?!?! Still can't get over that!
But with Christmas approaching super quick, it is time to start thinking about taking down all the decorations. Wait, what?!?! Most of my clients actually take down the their trees, and decor right after the new year. So I want to help you prepare for the end of this holiday season!
The Best Christmas Organizing Tips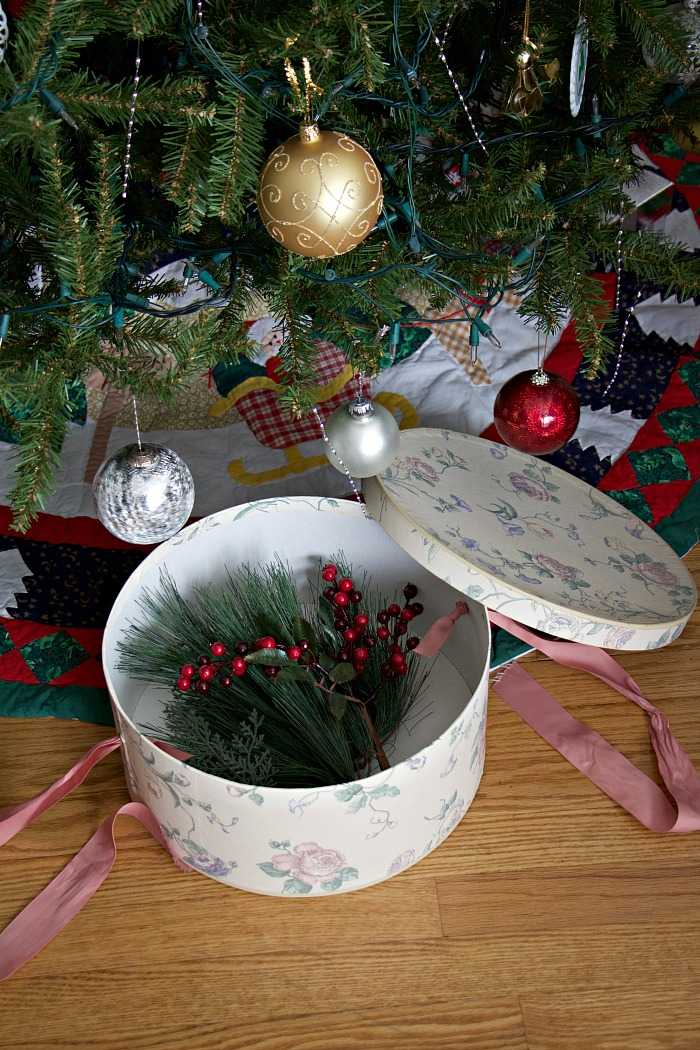 Hat Box
Hat Boxes are one of my favorite ways to hold lots of Christmas decor. Use large hat boxes to store your Christmas Swag, or hold your wreath!
The hat boxes are sturdy to hold wreaths and swag, plus they can look really cute if they are all dolled up!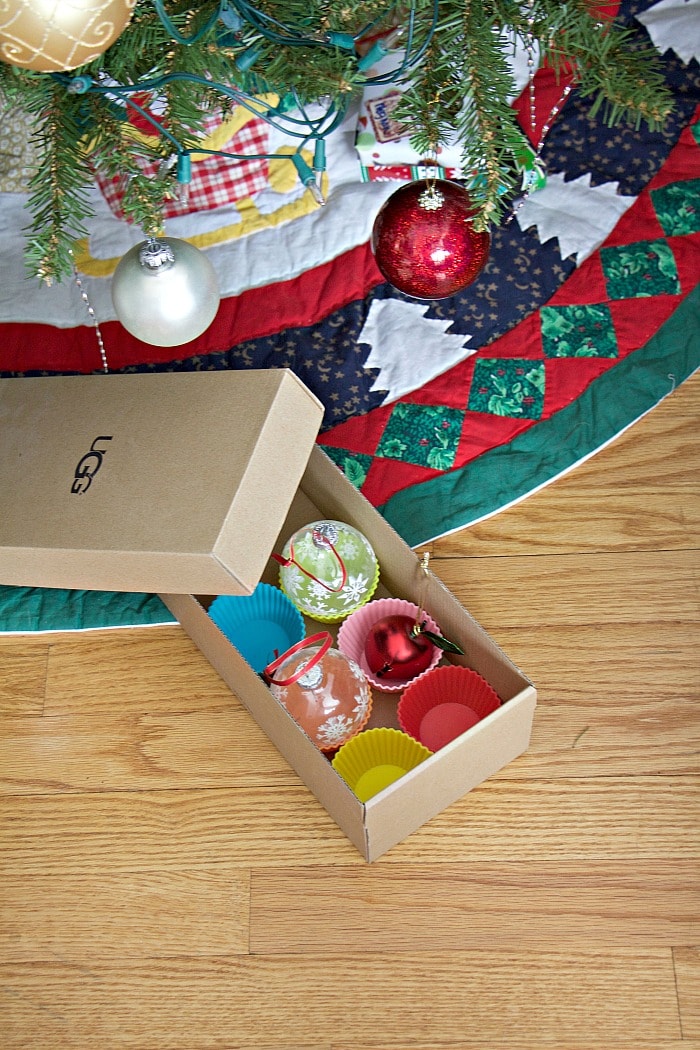 Cupcake Wrappers
Line shoe boxes with cupcake wrappers. Then, put your smaller ornaments in each individual cupcake wrapper. I love the silicone kind as they hold the ornaments better. Put the lid on, label the box, and store stacked up in a large bin. Keep all your ornaments together in one-two large bins to make it easy to decorate next year!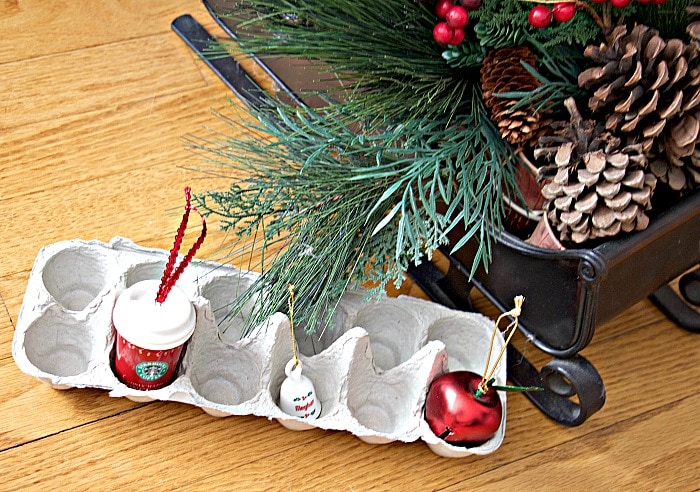 Egg Cartons
Another easy way to store smaller ornaments is to use egg cartons. I found that the egg cartons work well for odd-shaped ornaments like snowflakes or coffee cups!
Plus, you know that the carton is durable! I like to put the egg cartons on top of the boxes of ornaments in a large, plastic bin. Then you can keep all your ornaments together, instead of spread out in many bins!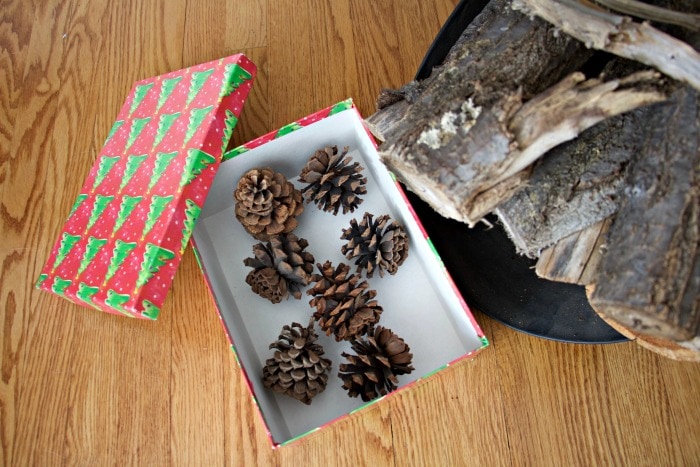 Small Boxes
I love using small boxes to store smaller decor, like pine cones, candles, and villages. I use many smaller boxes to store smaller items, then put them in a larger bin with like items. I try to put all decor items together in a bin. The villages should all go together. Ornaments should all go together, as well! Then, when it comes time to decorate next year, everything will be easy to find!
Shoe Box Lids
Extra garland, swag, or beads can easily be tamed by wrapping around a shoe box lid. Cut the shoe box lid to make an "H" shape. Then wrap the beads around the lid. Secure the beads or swag by poking a hole in the lid and sticking it through.
Then, stand the lids up in a large, plastic bin! It will help keep everything organized AND tidy!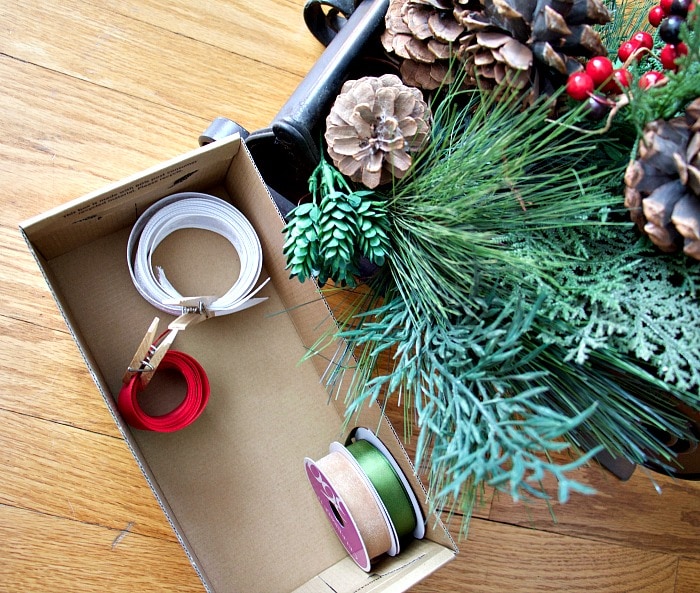 Clothespins
I use clothespins to hold together ribbon that is no longer on the spool. I try to keep all my Christmas ribbon with my Christmas wrapping paper. I do that by creating a gift wrapping station!
I recommend storing all holiday wrapping, ribbons, cards, etc. together.
Extension Cord Holder
Another trick I have found is to use extension cord holders to hold Christmas lights! Wrap them around the holder and it reduces tangles AND it a cheap option over the specialty light holders that are out there.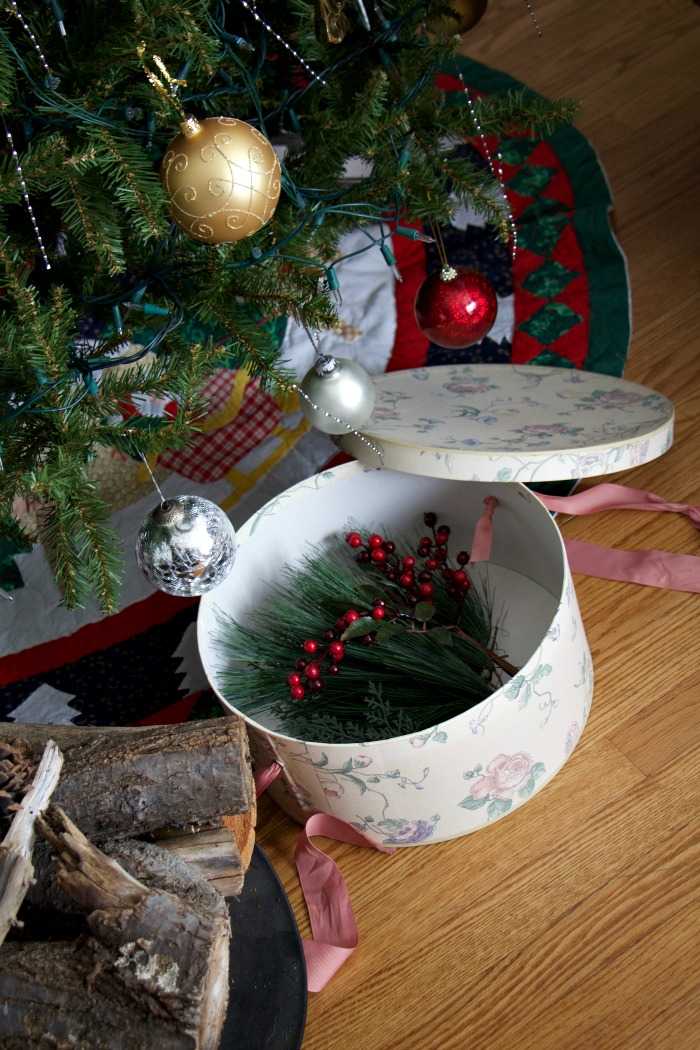 Edit Decor As You Go
Finally, my most important piece of organizing advice… Edit your Christmas stuff as you go!
Each year, as you pack your holiday items away, make sure everything you are keeping is what you love and use. If you have a broken ornament, either repair it or toss it. Anything you haven't used, ask yourself if you saw this in the store, how much would you pay for it now. If you wouldn't buy it, maybe it is time to let that item go!
By doing editing every year, you won't collect any unwanted Christmas decor because you will have kept the clutter at bay!
Now go and enjoy your holiday season! Once it is time to take down the tree, you will have many tools to help keep your Christmas items organized. And, for more organizing tips, head over to The Organized Mama!