The Mateer Residence – Kitchen Before + Plans
This post may contain affiliate links. Please read our disclosure policy.
Happy Monday friends! I wanted to share with you today my latest client project I am working on. D'Ann and Jeff are the nicest people and I love their home. It is a 1970's home that has not been updated in quite some time and I can't wait for us to begin. We are starting in the kitchen since the holidays are right around the corner. I suggested this area first since it will be the least amount of construction compared to the rest of the areas we will be touching and they will be able to enjoy something new in their home without having to wait until January.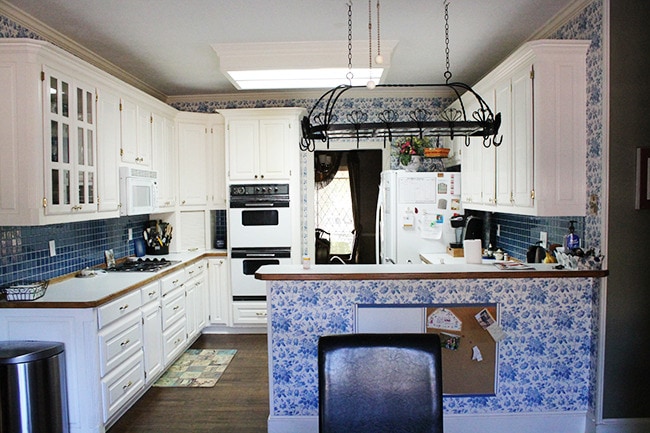 The kitchen has great bones. I mean really. Whoever designed it the first time around did a fantastic job. The layout, the cabinets and those gorgeous hardwood floors are all staying as well as the blue and white wallpaper. Don't even get me started on how beautiful that wallpaper is in person and in the best of shape.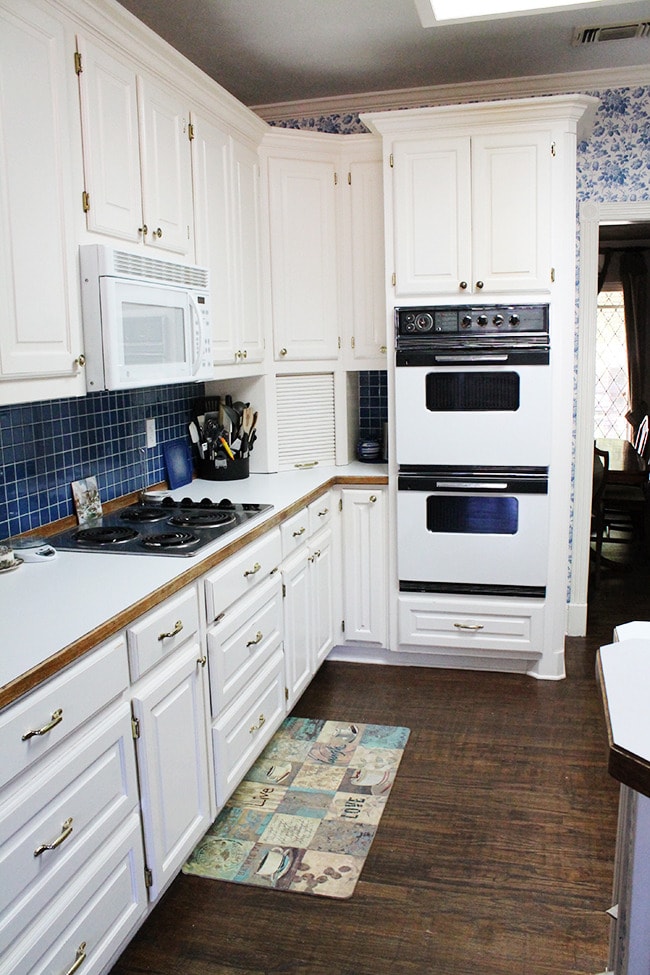 So I am sure you are asking what will we be touching then. Well we need to replace the fluorescent lights with some can lights, take out the black pot rack that is not being used, and add in some pendant lights above the breakfast bar and a new fixture above the breakfast table. All the appliances are super old except the dishwasher which they recently replaced in the last few years. Otherwise they are all going and will have a clean stainless steal look across the board.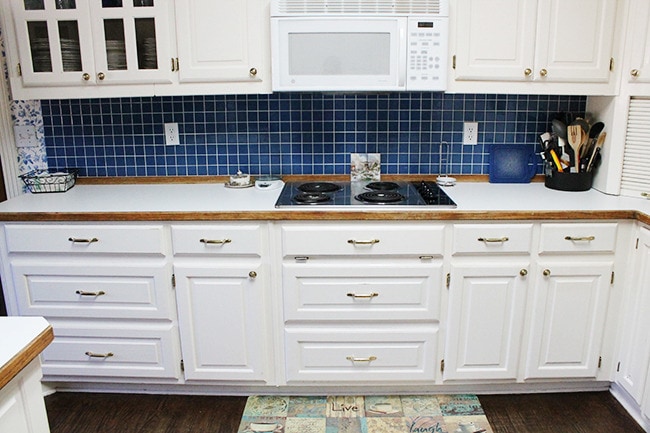 The counter tops are laminate right now with wood detail. At one time I am sure that was great. But we will be replacing that with a gorgeous stone top. I am thinking something in the lines of Carerra but maybe in a caesar stone. They are a little more durable. The cabinets have hardware in a gold finish and I think we should stay with that finish and just update them.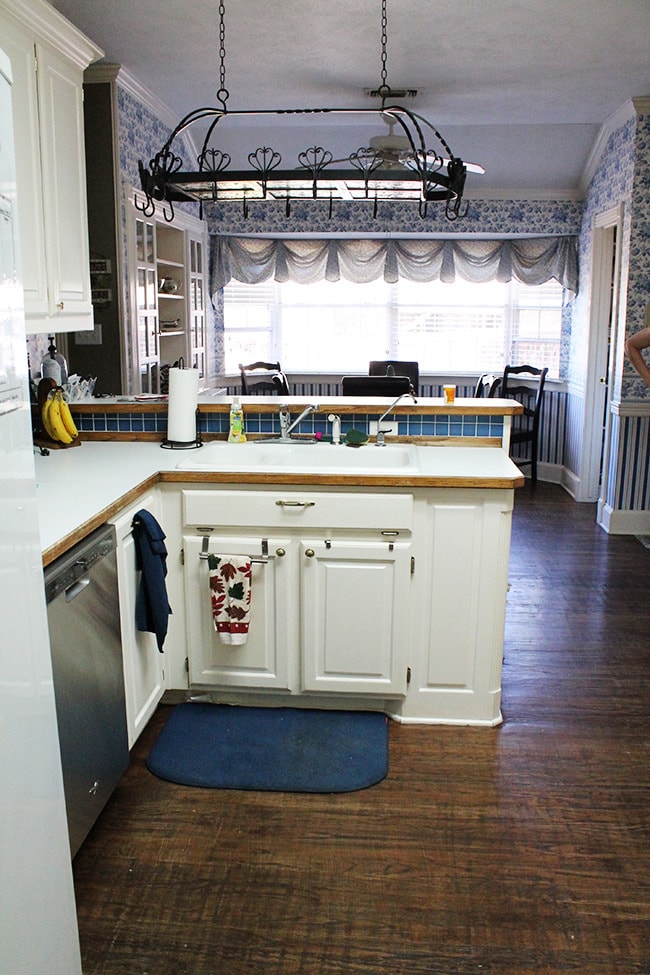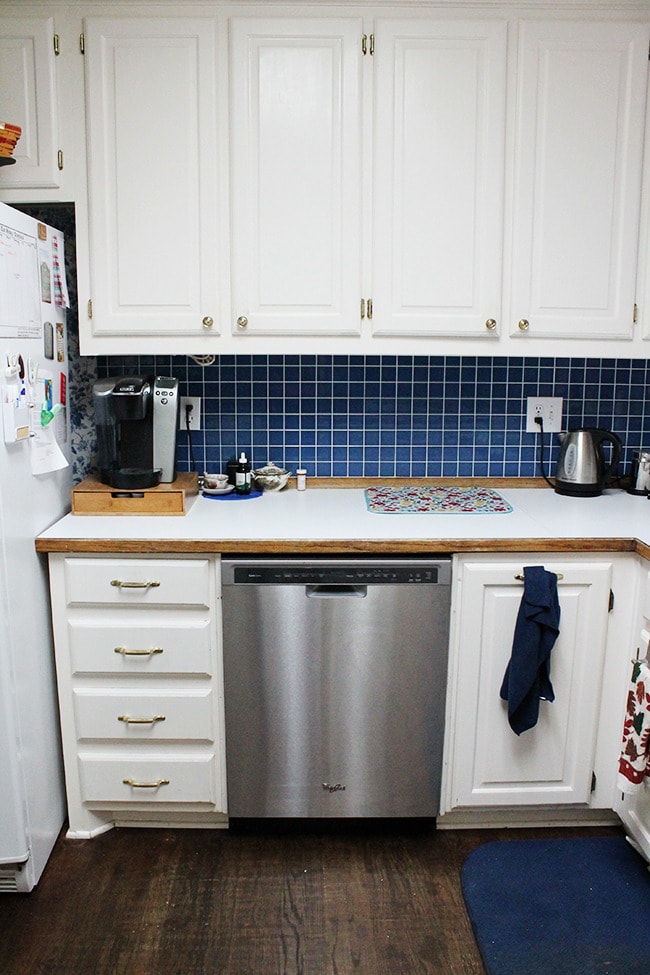 We have a few furniture pieces we need too. I am thinking 2 barstools for the breakfast bar and some lighter upholstered chairs to match the framed black chairs with their table. These will help soften the look of the black furniture and make it a little warmer feeling.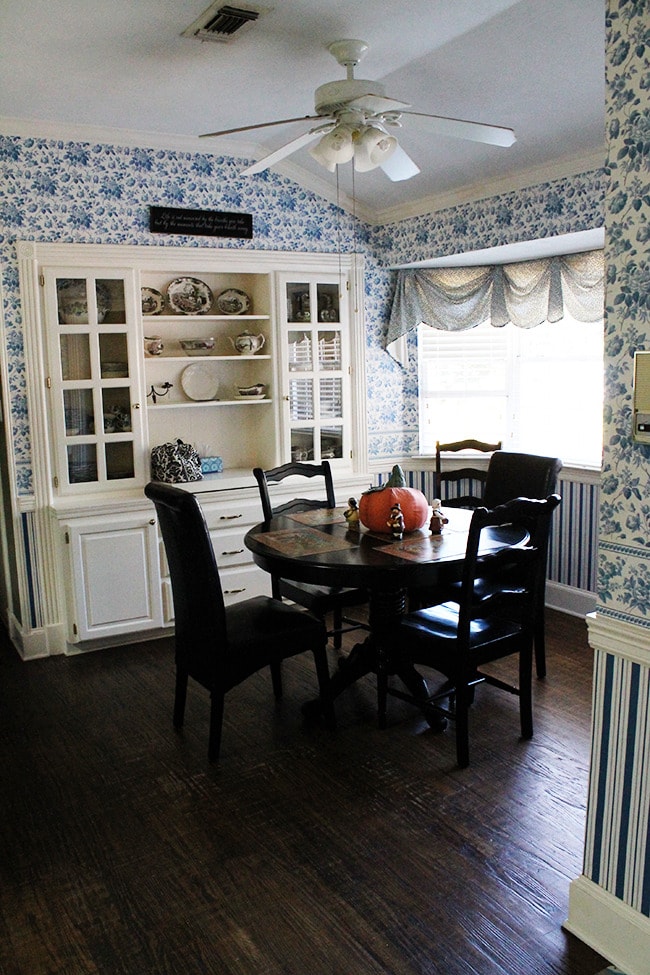 These built ins are just gorgeous and I can not wait to style them up with some of D'Ann's treasured dishes from her family.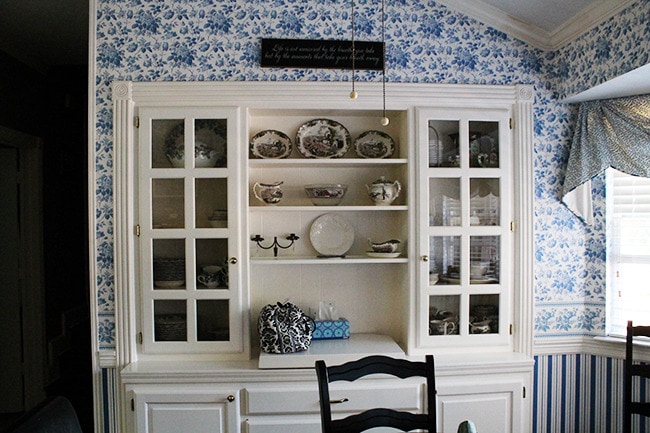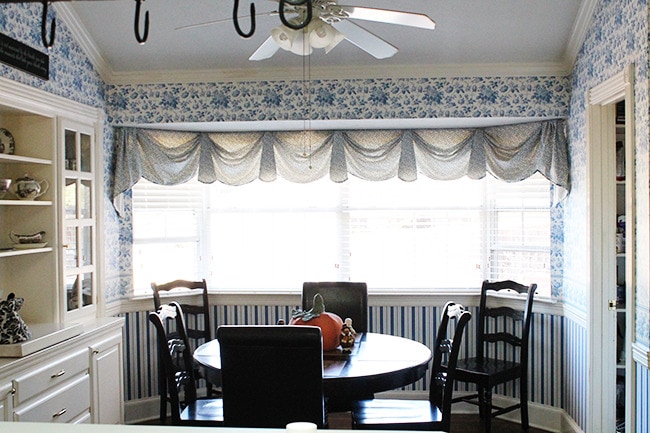 So here is the master plan. It may not seem like much but it will all make a big impact and I can't wait for them to enjoy a beautiful kitchen for the holidays! Stay tuned for their reveal in the next few months!