Beautiful & Affordable Summer Wreaths + Where to Buy Them
This post may contain affiliate links. Please read our disclosure policy.
Sharing a collection of summer wreaths for the season from floral to citrus options in beautiful colors. Affordable price ranges and online ordering make it easy to shop for these staples for the summer.
Well, it is officially summer and it's time to get that porch up to date for the season. Recently I added these faux florals to my front porch planters and I seriously get so many compliments on them. Let's be real. I could NEVER keep something looking like this if they were real so they were definitely an affordable solution to fixing up my planters long term.
I love to change my wreath out every season. It is like a breath of fresh air and just gets me excited for the new season. I've shown you how I store them and every so often I have to purge to make room for new ones. I like to look for affordable options since I change them out so much.
Here is a peek at what I have on my porch this summer.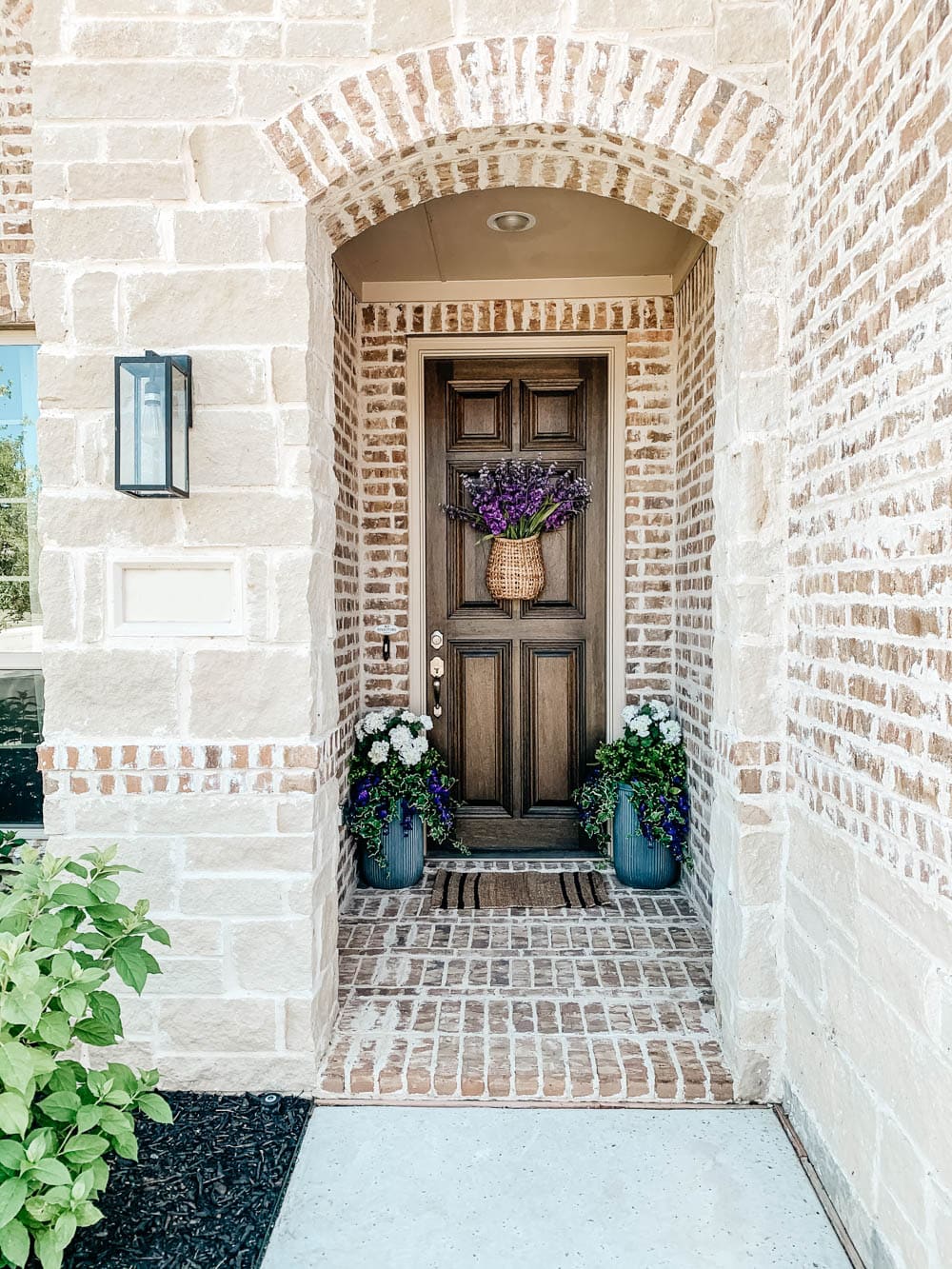 It is a simple basket that I filled with faux florals. If I typically like to spray my faux florals and wreaths with this spray before I put them out. It helps keep the color vibrant and weather proofs them. The weather in Texas is so unpredictable and even in the summer, we can get huge winds and downpours.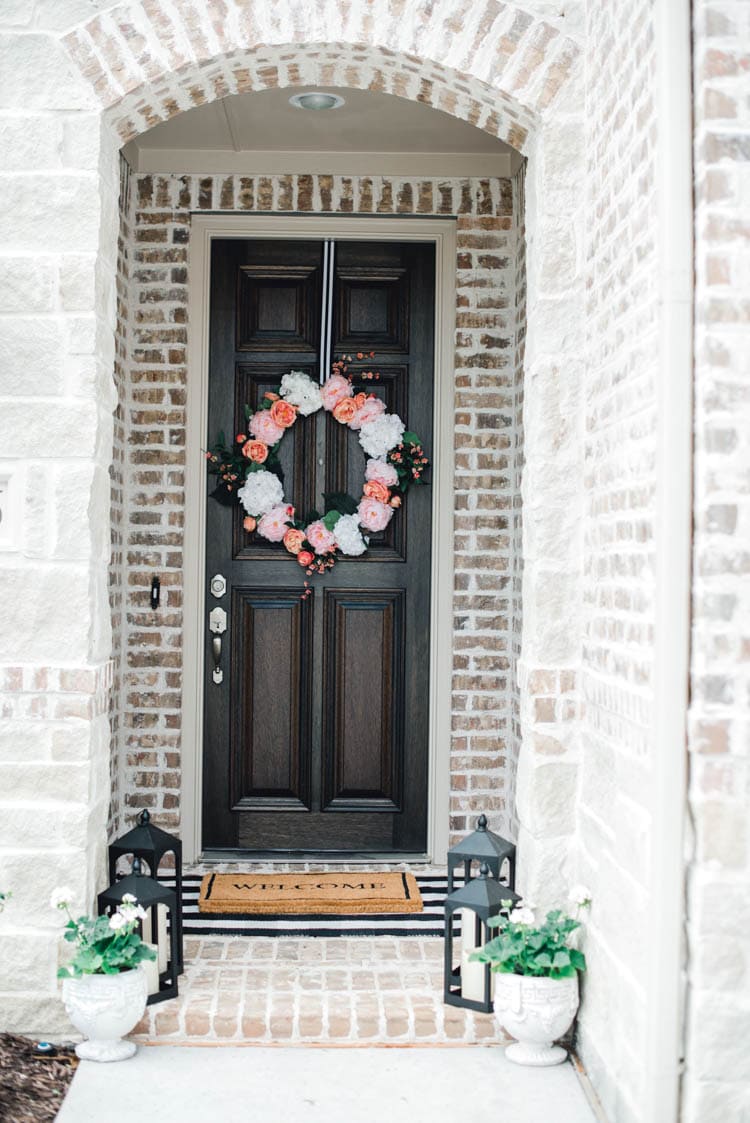 This was my porch a few years back when we first moved in and is a homemade peony wreath I made. It was so easy to make and if you want to go with a little simple DIY wreath then you can check out my tutorial HERE.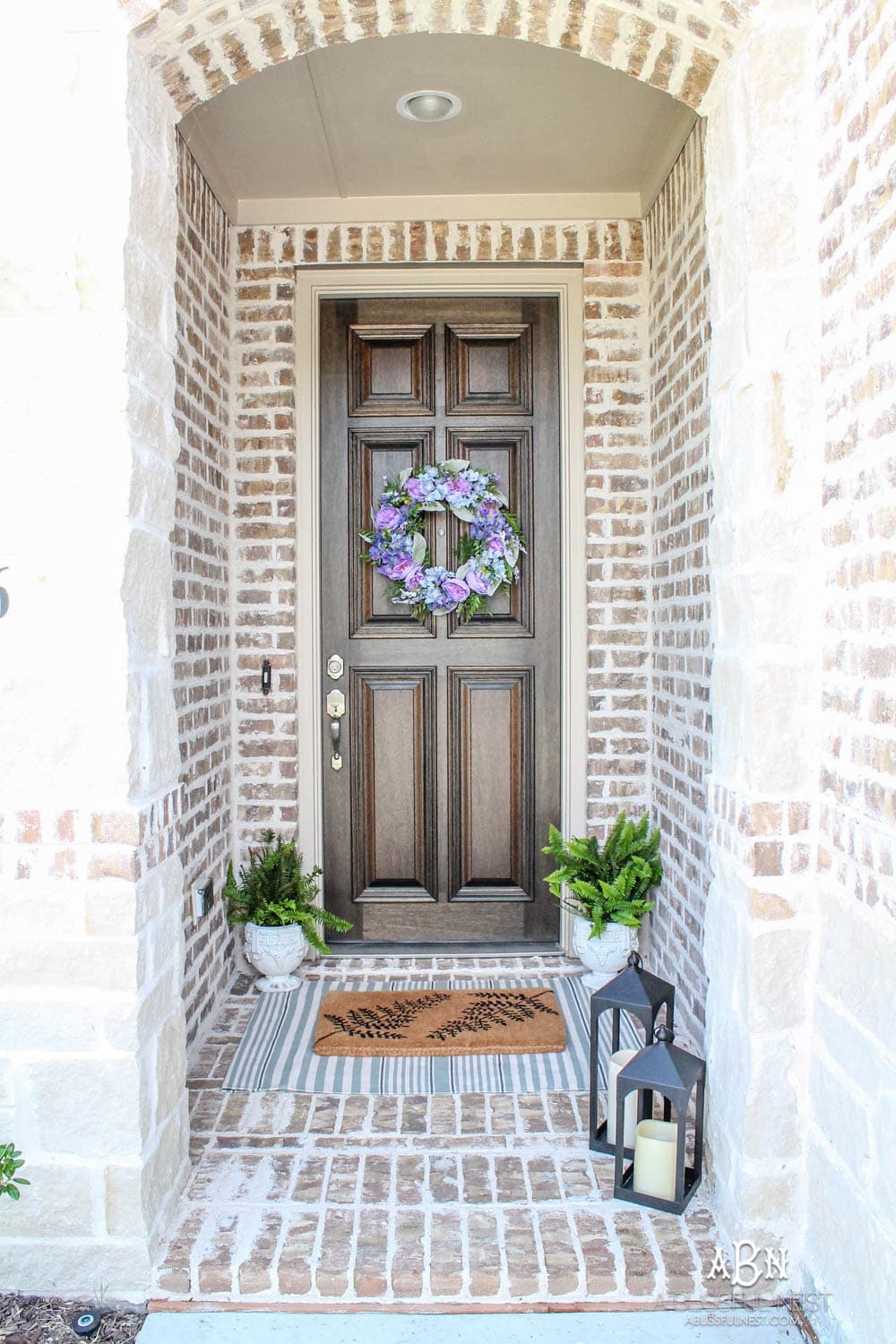 Now, this is my porch from last summer. As you can see I love purple for the summer months. It is such a happy color and it looks great with the landscaping we already have. I used ferns, lanterns, and layered doormats to complete the look.
So now that I've shown you some examples of what I've done with my own porch, I have curated my favorite affordable summer wreaths for you to choose one for your own porch.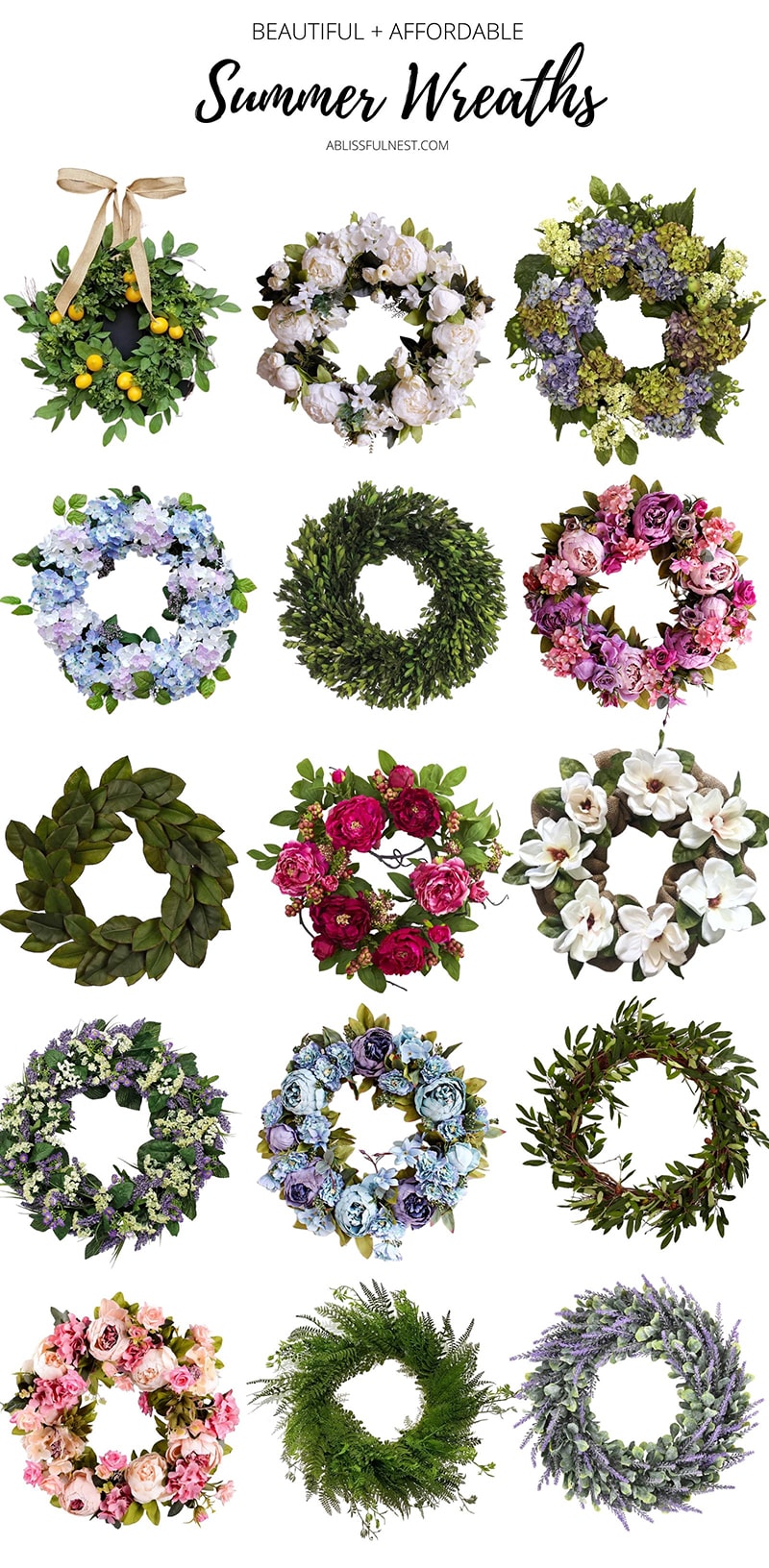 ALL SOURCES FOR THESE SUMMER WREATHS CAN BE FOUND BELOW
This post contains some affiliate links for your convenience. Click here to read my full disclosure policy.
My Favorite Wreath Trends for This Season:
Currently, I am loving citrus and blue, purple, and pink as trends for summer wreaths. I love that they feel fresh fun and add a pop of color to your front porch. The key is to look for something that goes with your landscaping as well. I have a lot of lavender and limelight hydrangeas in my front yard so sticking to blues and purples is the way to go for me. Whatever you choose, it should bring a smile to your face and welcome your guests with a colorful punch!
My Favorite Places to Shop for Summer Wreaths:
Of course, I have some favorite stores I always look at when shopping for budget-friendly and affordable summer wreaths and honestly I shop at these places for many other decor pieces as well. I bet you do too but just in case here is my list. Maybe there are some stores you did not think to look at.
Beautiful and Affordable Summer Wreath Options:
Here are the ones that I personally love. Many of these are fast shipping so you can get it fairly quickly.
JUST CLICK ANY OF THE PHOTOS TO GO RIGHT TO THE PRODUCTS

More front porch + summer decorating ideas you will love:
Just in case you want a little more summer decor inspiration for your front porch, here are some amazing and inspiring ideas to get you started!
I hope I helped you find the affordable perfect summer wreath for your home and you got some other ideas on how to decorate your front porch!
Follow along to get more of my tips on home decor, DIY and lifestyle on the following: