20 Beautiful Summer Front Porches
As the temperature rises and the sun shines brighter, it's time to start thinking about summer front porches!
Whether you have a sprawling front porch or a small balcony, there's no denying the joy of a little outdoor decorating for the warmer months coming.
A well-designed front porch not only adds to the curb appeal of your home but also serves as a perfect place to relax and unwind.
With a little inspiration and creativity, you can transform your front porch into a beautiful summer oasis that will be the envy of your neighbors.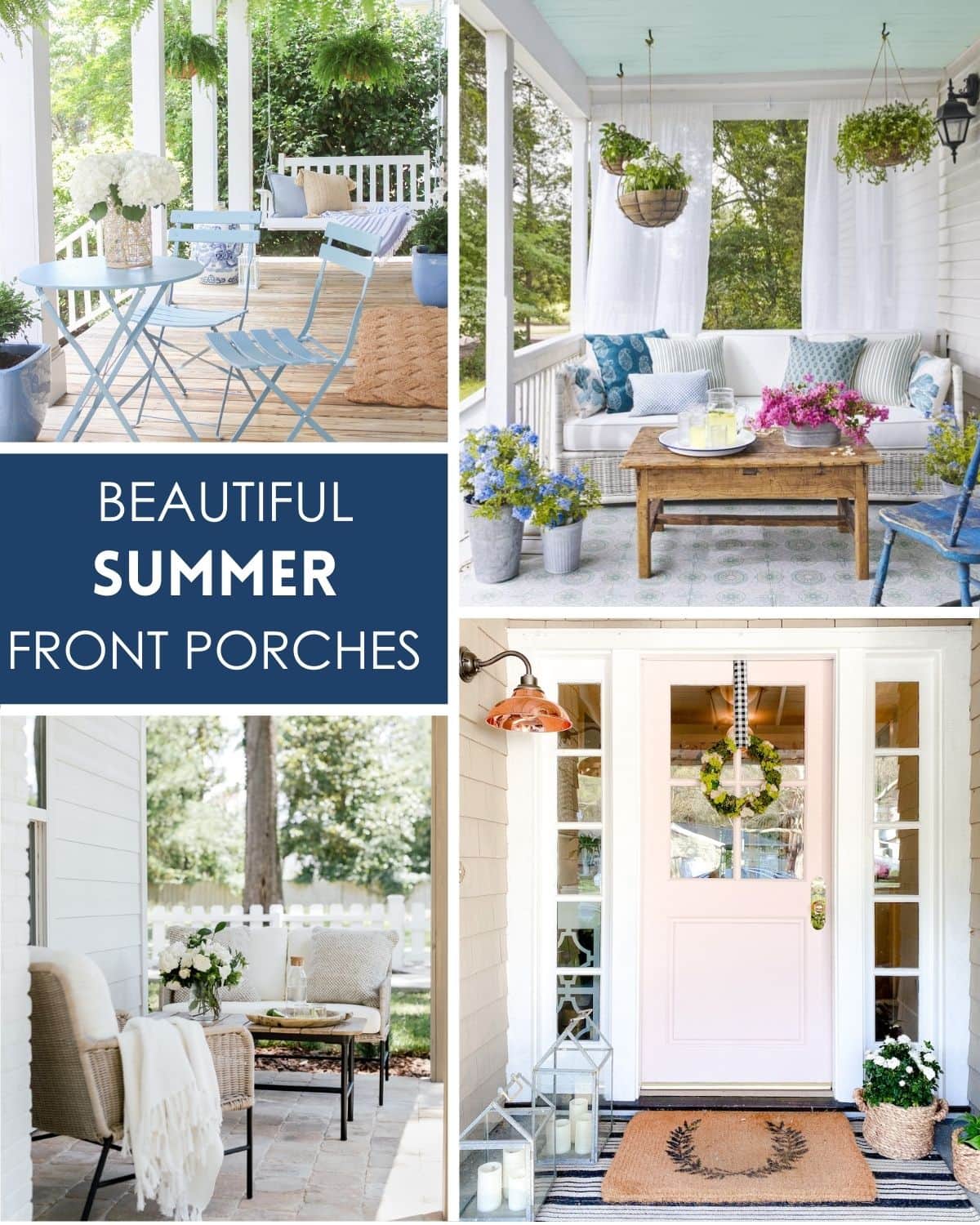 When you start feeling those warmer temps that's an indication to get your outdoor spaces ready to be used.
Sitting on the front porch during the summer is absolute bliss! But there are few things that you will need to get it ready.
Let these summer front porches help inspire you and get you motivated to decorate your porch and create a summer fresh vibe for your entryway.
This site contains affiliate links. Please read our disclosure policy. As an Amazon Associate, I earn from qualifying purchases.
When Should You Decorate Your Porch For Summer
The timing for decorating your porch for summer largely depends on your location and climate.
If you live in a region with mild weather, you can start decorating your porch as early as late spring. However, if you live in an area with harsh winters, it's best to wait until the threat of frost has passed and the weather has consistently warmed up.
In general, late May to early June is a good time to start preparing your porch for summer.
Another factor to consider is the type of plants you want to incorporate into your decor. If you plan on using annuals or tropical plants, it's best to wait until the danger of frost has passed and the soil has warmed up.
It's also worth noting that some summer porch decor items, such as outdoor rugs and pillows, can be added at any time.
These items can add a pop of color and texture to your porch, and can be easily switched out as the season progresses.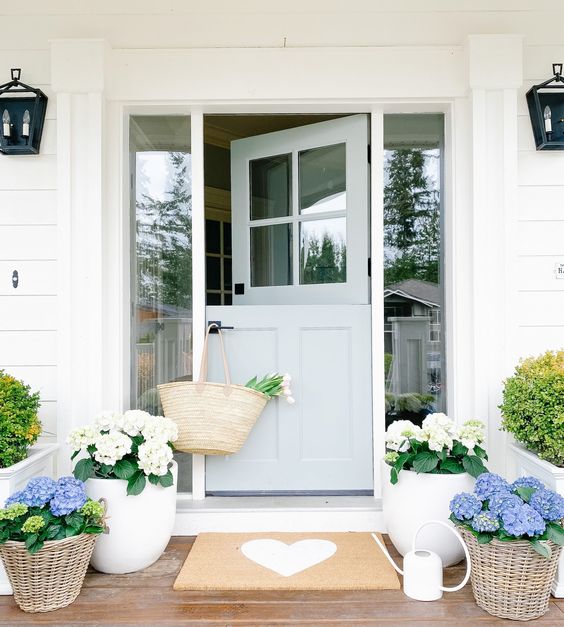 What Do You Put On A Summer Front Porch
A summer front porch is all about creating a comfortable and inviting space that's perfect for relaxing and enjoying the warm weather. Here are some popular items that you can put on your summer front porch to make it feel like a true oasis:
Comfortable seating

: Choose chairs, benches, or a porch swing that are comfortable to sit on for long periods of time. Outdoor cushions and pillows can also make your seating area cozier.

Plants

: Incorporate greenery into your porch decor with potted plants or hanging baskets. Consider using flowers and plants that thrive in the summer, such as petunias, impatiens, and geraniums.

Outdoor rug

: A colorful outdoor rug can add texture and warmth to your porch. Choose a rug that complements your decor and is made of durable materials that can withstand the elements.

Lighting

: String lights, lanterns, and candles can create a warm and inviting ambiance on your porch. Use them to add a soft glow to your seating area or to highlight your plants.

Decorative accents

: Add some personality to your porch with decorative accents, such as wall art, a welcome mat, or a decorative wreath. Choose items that reflect your personal style and add a pop of color to your space.
Tap Photos To Shop

How To Make Your Summer Porch More Welcoming
A welcoming summer porch can make your home feel inviting and create a positive first impression for guests.
A clean and organized porch can make it feel more welcoming. Sweep or hose down your porch regularly to keep it free of debris and clutter. Store items that are not in use, such as gardening tools or outdoor toys, out of sight.
Use lighting to create a warm and inviting atmosphere on your porch. String lights or lanterns can add a soft glow to your porch in the evening, while solar-powered lights can highlight your plants.
Incorporate plants into your porch decor to add a touch of nature and color and place cushions and pillows on the seating to make it more comfortable and inviting.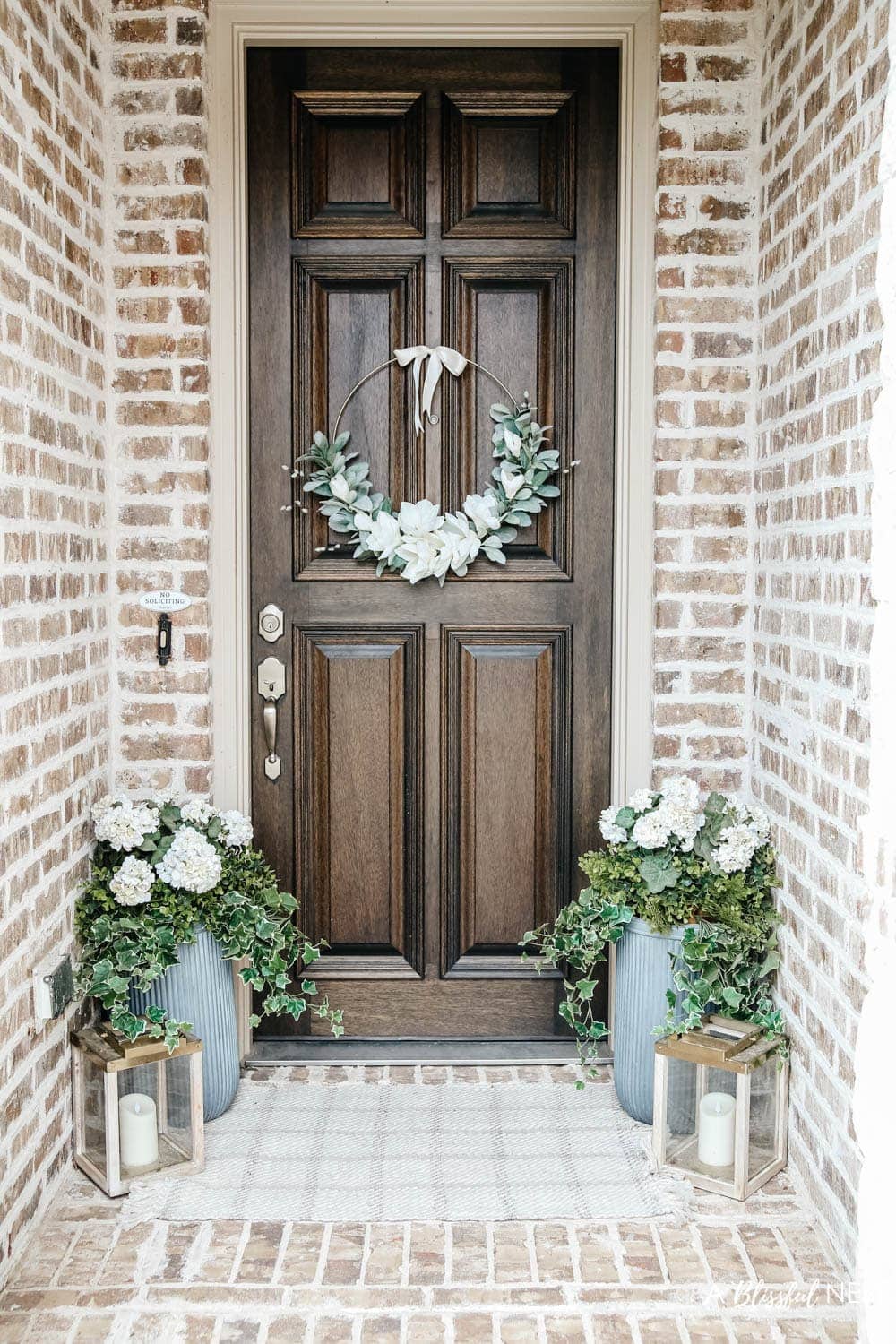 Beautiful Summer Porches To Get Inspired
Summer Front Porches
Enjoy and grab inspiration from these beautiful summer front porches so you can easily transition your porch decor for the season!