Outdoor Decor Finds for Spring
This post may contain affiliate links. Please read our disclosure policy.
We are finally into spring and if you're not already getting your patio ready for the spring and summer months, now is the time to do so! You're in luck if you're looking to spruce things up outdoors because I have been finding all of the most beautiful outdoor decor finds. Whether you just need to do some freshening up or want a whole new look for your patio or porch, there's something here you're bound to love.
No matter what your style, I found some of the most beautiful outdoor decor finds. From throw pillows to tableware and more, just scroll down to see all of the most beautiful patio decor for this spring and summer!
This post contains some affiliate links for your convenience. Click here to read my full disclosure policy.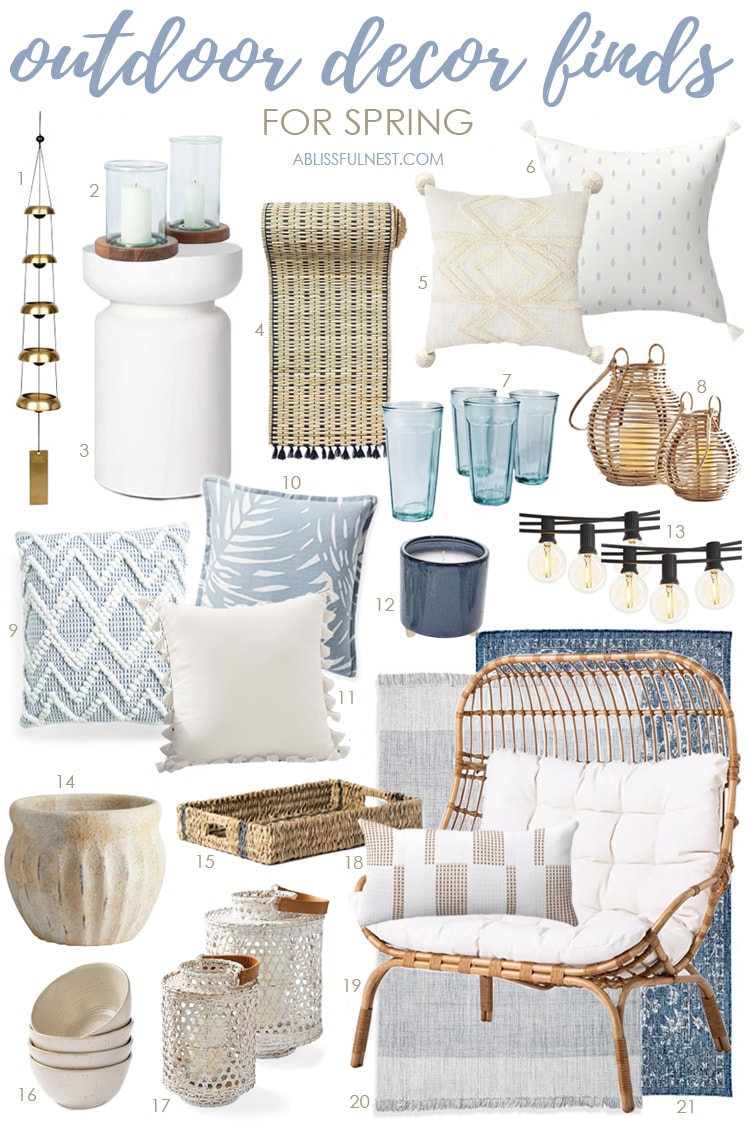 1 | 2 | 3 | 4 | 5 | 6 | 7 | 8 | 9 | 10 | 11 | 12 | 13 | 14 | 15 | 16 | 17 | 18 | 19 | 20 | 21
Outdoor Decor Finds for Spring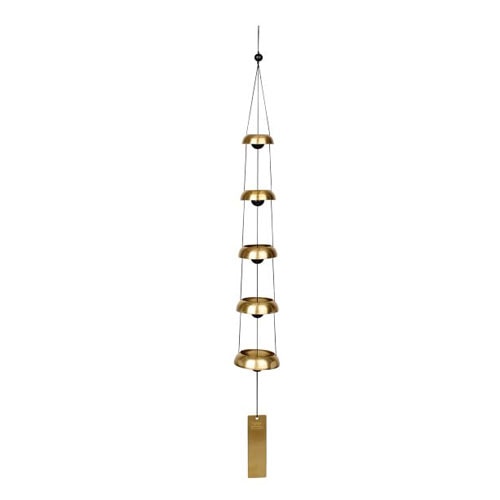 1. Gold Wind Chimes: there's nothing better than the sound of wind chimes blowing in the wind! This one is just so pretty, not too overdone and will look beautiful hanging in your patio or on your porch.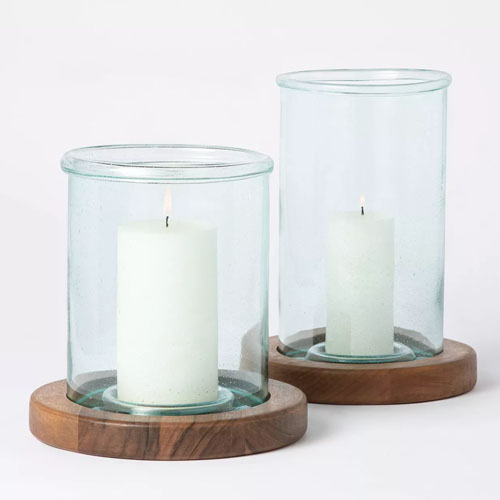 2. Glass and Wood Pillar Candleholders: these candleholders are absolutely stunning! I love the color of the glass and how pretty the two sizes that they come in look together. They are the perfect addition to your outdoor patio this spring!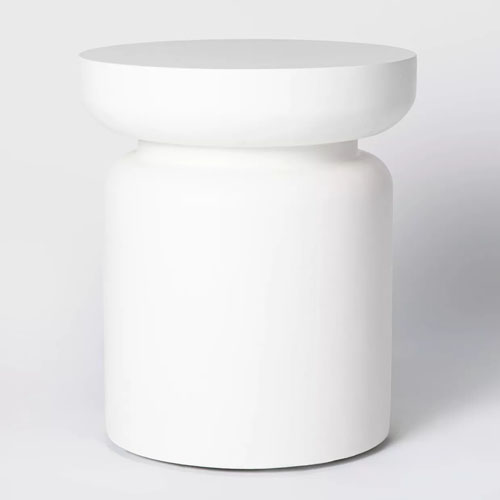 3. White Patio Accent Table: isn't the shape of this drum patio table so fun? I love how different it is than most and how well it matches every style of decor!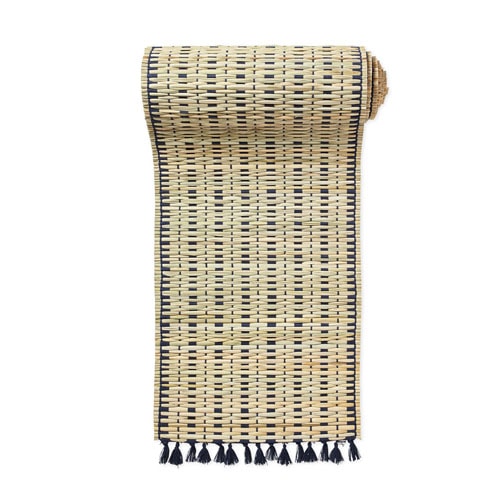 4. Woven Table Runner: I love the look of this woven table runner and how much texture it'll add to your outdoor dining table!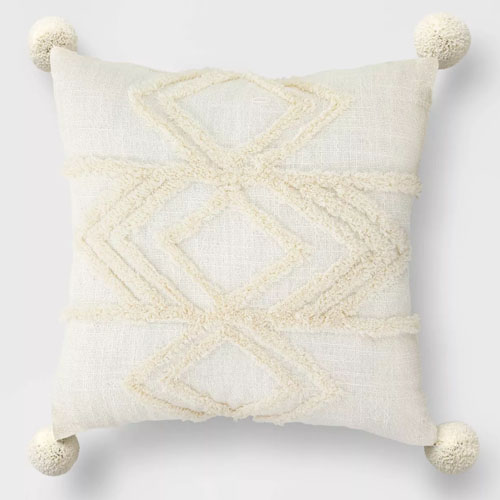 5. Textured Cream Throw Pillow: this neutral throw pillow is not only so pretty but also adds a little something cozy to your patio! It's the perfect neutral shade of cream that'll match every color palette.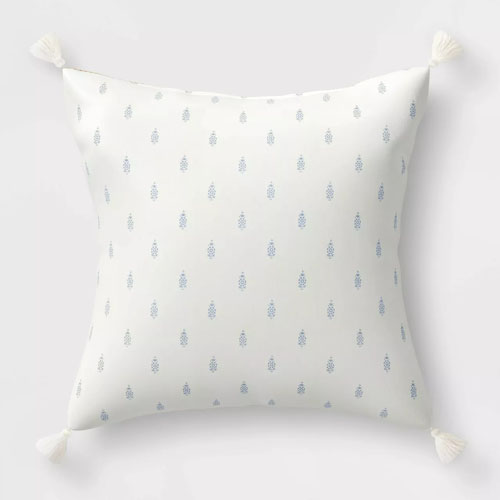 6. Outdoor Reversible Throw Pillow: this is one of my very favorite throw pillows I've ever found for my patio! I love both sides so much and how beautiful it is for your outdoor living space.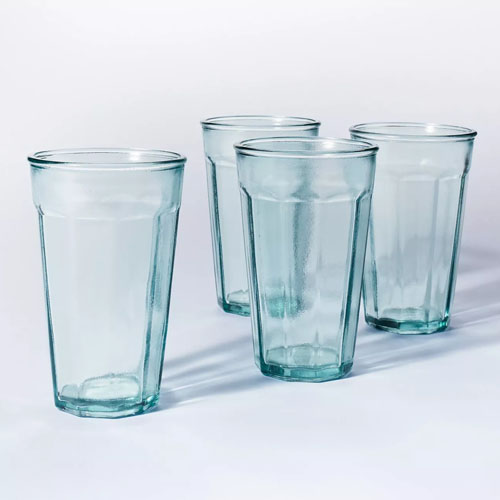 7. Turquoise Glass Tumblers: these glass tumblers are so pretty, so affordable and they're perfect for outdoor dining this spring and summer!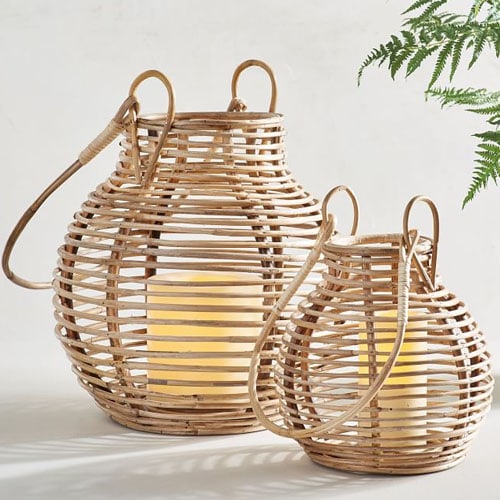 8. Rattan Lanterns: aren't these so pretty?! They're on major sale and will look so pretty on your patio! They have the perfect, handcrafted look to them too.
9. Blue Textured Throw Pillow: I LOVE this throw pillow! You can mix and match it with a bunch of your other throws on your patio this spring too.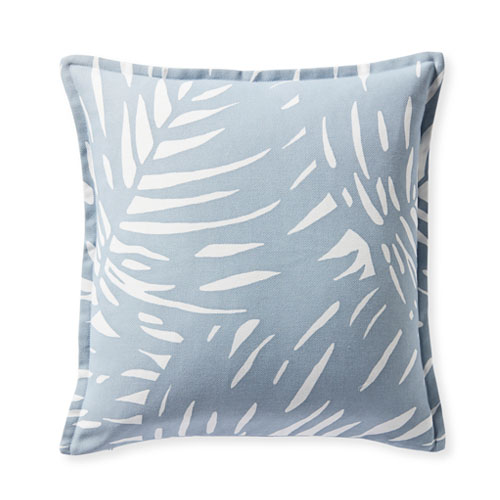 10. Blue Palm Printed Pillow Cover: this printed pillow cover will look equally as beautiful on your patio this spring as it does all summer long! Put it on lounge chairs by a pool or on your outdoor sofa – it's gorgeous no matter where you display it!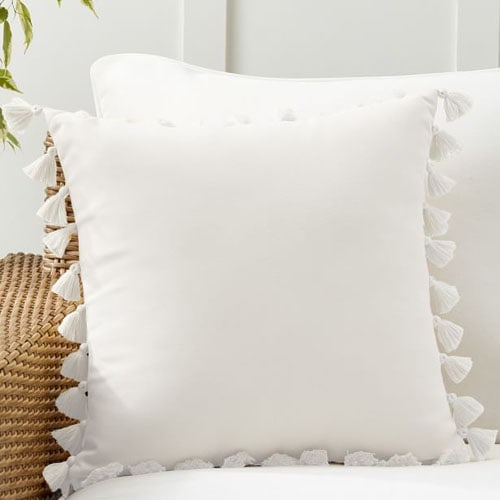 11. White Tassel Trim Throw Pillow: I am sooo glad that this throw pillow is back this season! It comes in a bunch of colors and it's one of my all time favorites. It's super simple but so pretty with the tassel trim!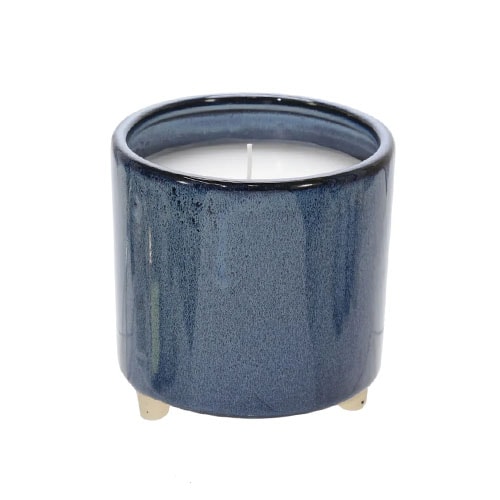 12. Citronella Candle: add a bunch of these to your patio to keep the bugs away and look really beautiful too! You can never have too many pretty candles on your patio, that's for sure!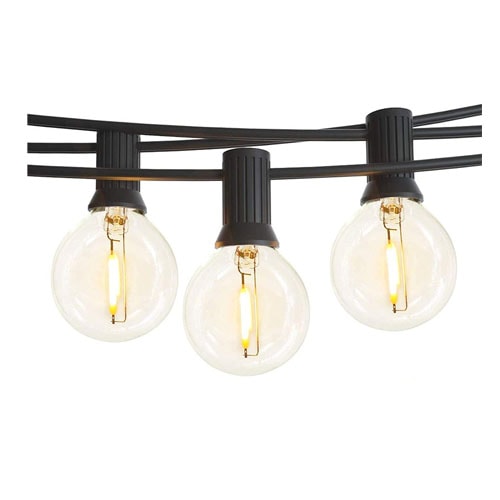 13. Outdoor String Lights: I LOVE the idea of filling your patio with these gorgeous globe lights! They add sooo much to your space and are just perfect for spending evenings outdoors this spring and summer.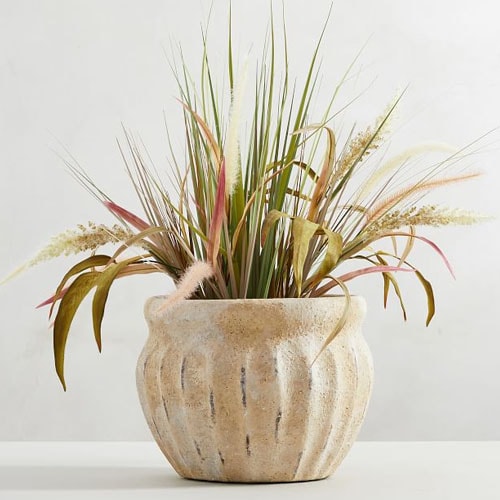 14. Weathered Terra Cotta Planter: this planter is on major sale for under $30 and it's perfect to add some colorful flowers to! It's a perfect planter for your porch or patio this spring and summer.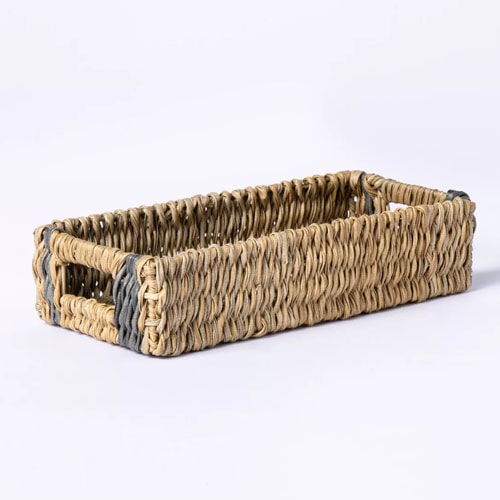 15. Wicker Tray: use this as decor on an outdoor dining table or as a serving tray for outdoor dining – or both! Display your favorite outdoor dinnerware on it, a plant or citronella candle.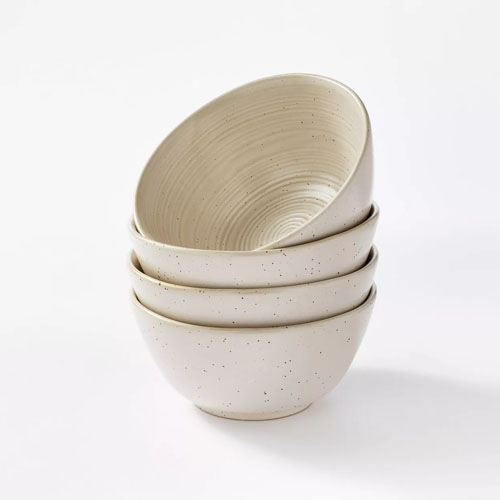 16. Stoneware Bowls: the perfect outdoor dining bowls this spring and summer! I love the color and look to them especially.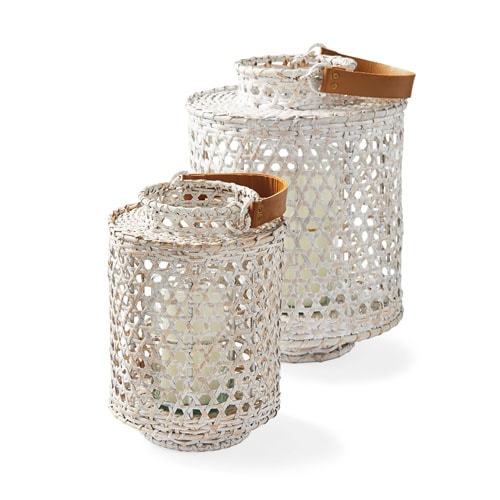 17. Whitewashed Rattan Hurricanes: aren't these so beautiful? Perfect candleholders that make for the most perfect outdoor decor this spring and summer.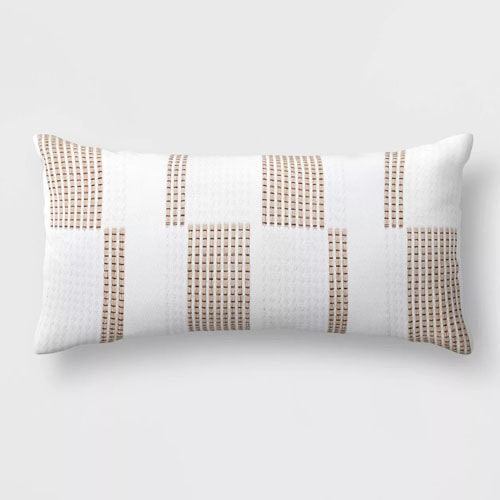 18. Woven Lumbar Pillow: I love how neutral this throw pillow is! It'll match any of your existing outdoor decor and all of the future pieces you buy too. It's such a fun piece for an accent chair!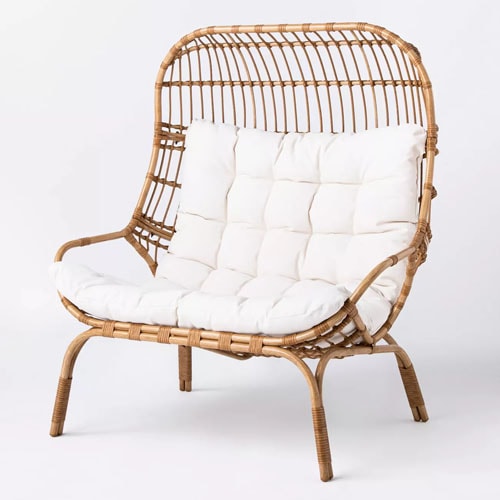 19. Wicker Egg Chair: last years oh-so-popular egg chair is back again this year in another fun style! This one is a bit bigger and a slightly different shape and it is SO cute. I love a good accent chair and talk about making a statement on your patio or porch!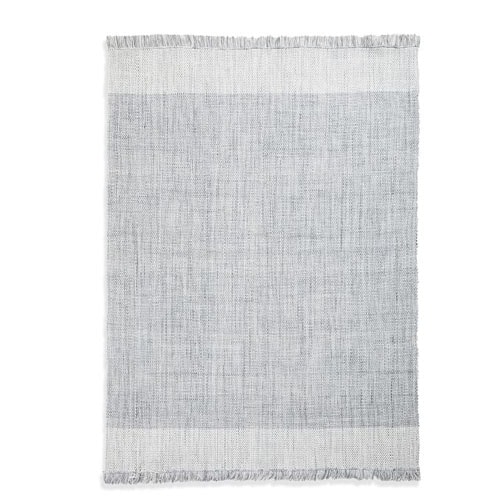 20. Blue Striped Outdoor Rug: I love the look to this rug and the mix of blues – it's still neutral enough to match a bunch of color combinations while still adding that beautiful pop of blue!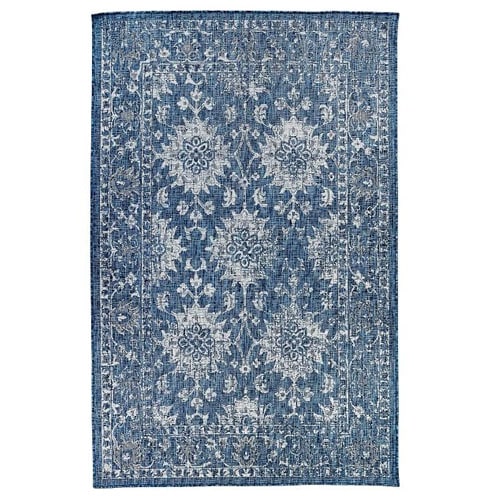 21. Blue Floral Outdoor Rug: the print on this outdoor rug drew me in and the bold statement it makes in this shade of navy is just perfect!
We hope these outdoor decor finds for spring help you to spruce up your outdoor living space this season!
Follow along to get more of my tips on home decor, DIY, and lifestyle on the following: