Stylish + Affordable Outdoor Decor Finds For Summer
This post may contain affiliate links. Please read our disclosure policy.
Sharing a collection of outdoor decor finds for summer that are stylish and affordable for summer. Also includes tips on how to refresh a space, where to shop for outdoor decor, andexamples on how to use these pieces in your home.
As summer is fast approaching and the weather is getting warmer, I am adjusting the quick fixes I did for spring on our back patio. You can check out all the changes I made earlier in spring here.
I am wanting to go more neutral out on our patio especially since our backyard is going to burst into blooms soon with all our landscaping.
So I did a little shopping and I thought I would share my finds and all some tips on how to refresh your outdoor space for summer.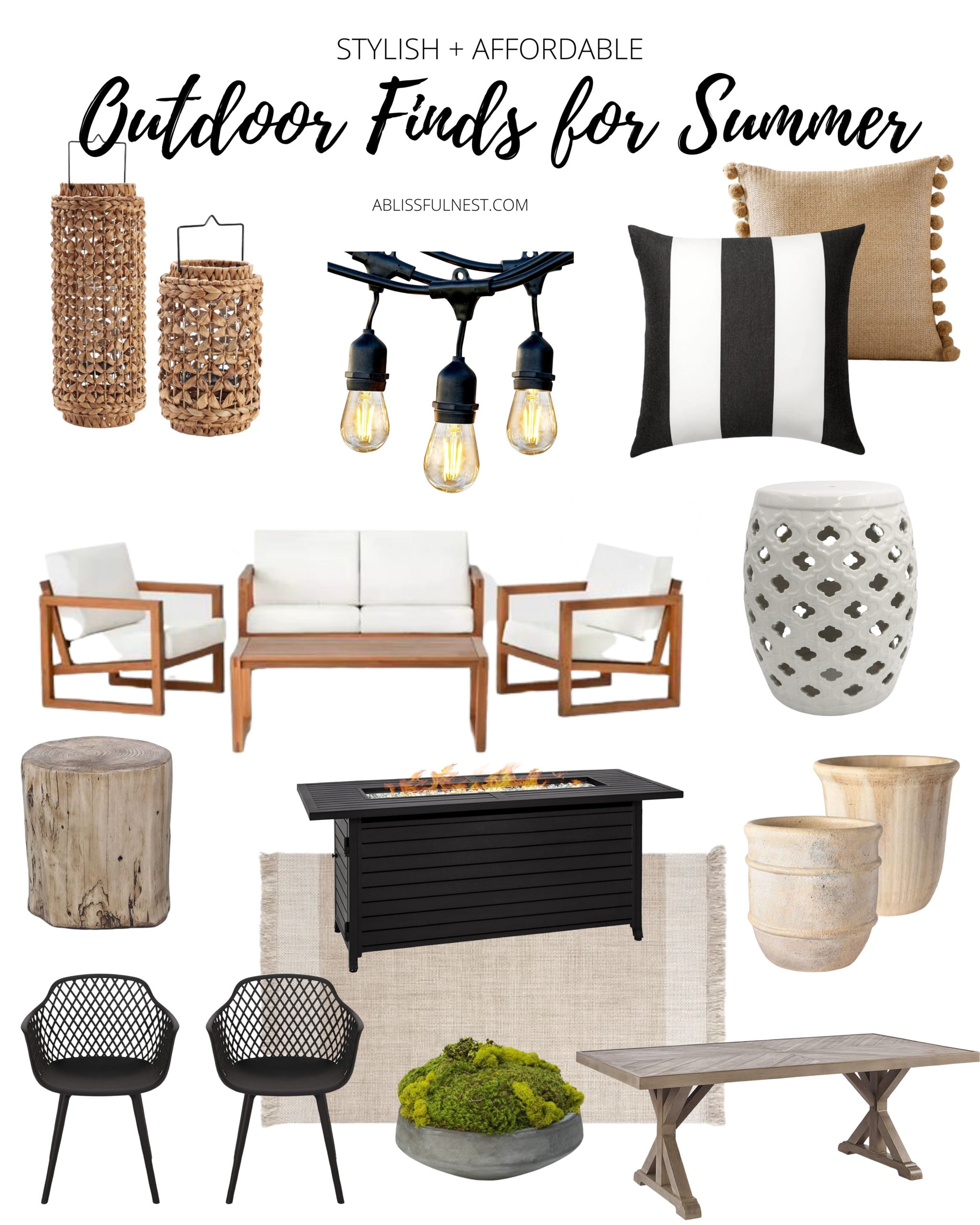 All sources for these outdoor decor pieces can be found below
This post contains some affiliate links for your convenience. Click here to read my full disclosure policy.
Outdoor Decor Finds for Summer:
Mixing and matching wood tones with matte black is the way to go to achieve a classic modern look for your outdoor space. This is a cohesive collection of items to either use a few to change out your patio decor or if you are looking to redecorate a whole space.
Just click any of the photos to go right to the products

Favorite places to shop for outdoor decor:
I get asked this question a lot and will be sharing not only items I love and have found but my favorite stores to specifically get what I am shopping for. I typically look for stores where I can get my bang for my buck and still get on-trend pieces.
How to decorate your porch and patio on a budget:
Decorating a space be it indoor or outdoors on a budget is a lot easier than you think. Typically there are two things I do to transform a space affordably. I switch up the color palette and accessories. That's it.
So first start with deciding on a color scheme to use. Above in my collage photo, I am going for a white and black theme to keep it neutral. Earlier in spring, I went with a blue and white theme. Deciding this first will help when you are shopping for items to make it look cohesive.
Next, you want to shop for new accessories that pull your new color palette together. I look for a new outdoor rug, pillows, vases, lanterns, and planters. Look for pillows made with UV protected fabric like sunbrella which will help them stand up to the elements outside. I find even on a covered patio like ours that the sun will still beat down on my pillows and cushions at different times of the day so this will protect them from fading.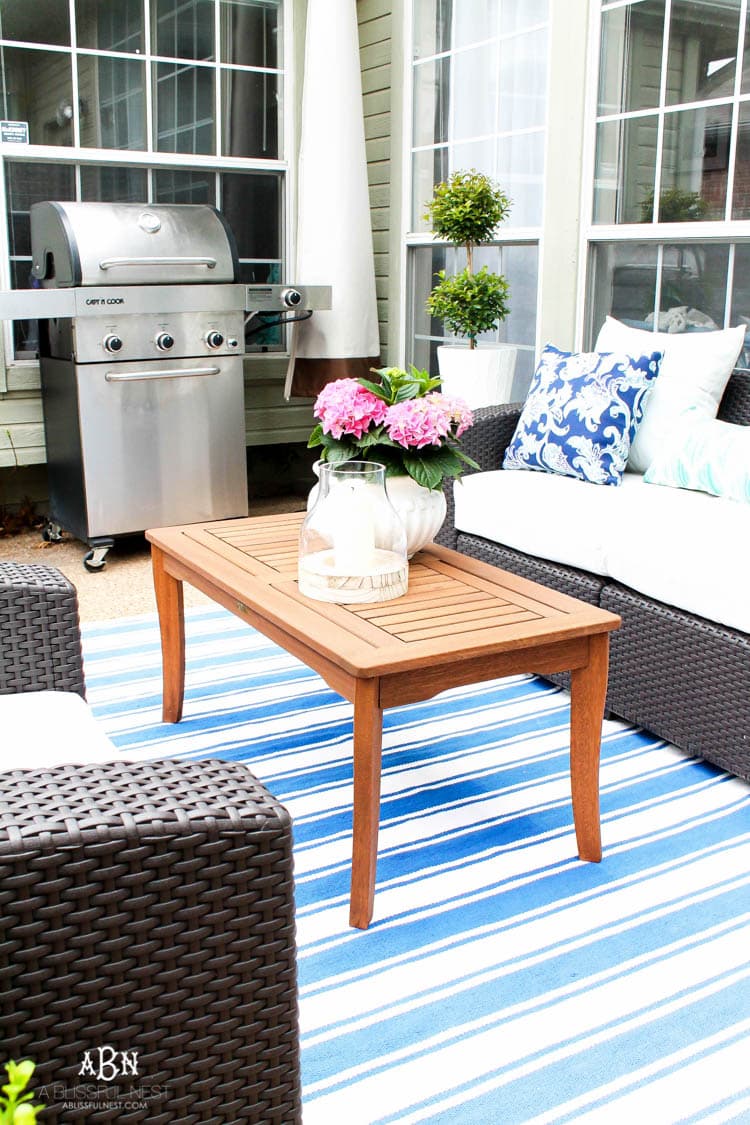 I love to find different lanterns and outdoor candles for the season. They add ambiance and help with bug control. You can get candles with citronella in them to help with the mosquitos at night. I love to sprinkle these around the patio on the side tables and coffee table. I swear this makes a big difference!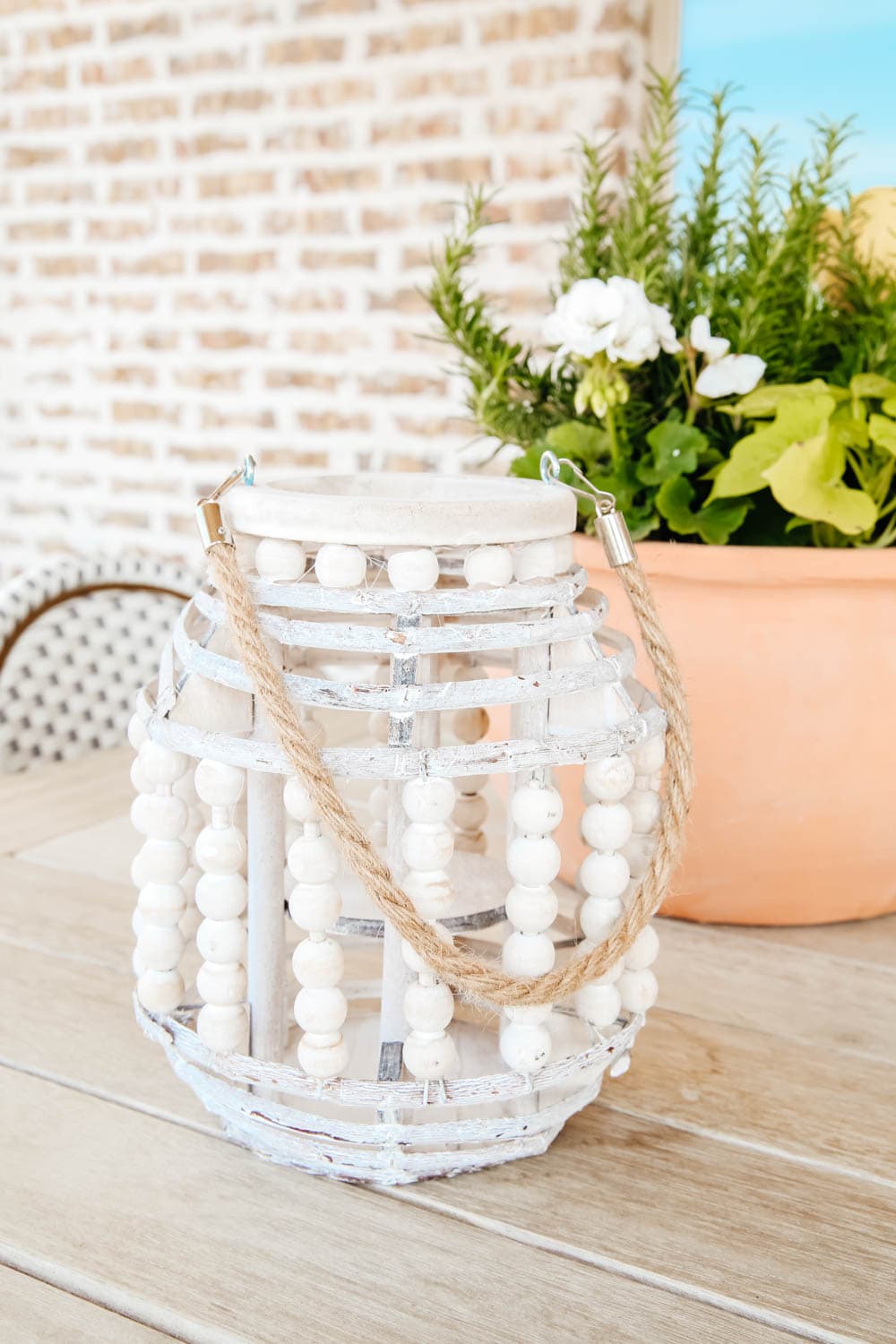 Over the last couple of years, I have really become a fan of updating my planters each season. For some reason or another, my planters get beat up each year with nicks and just look pretty worn by the end of the season. I love to go to Homegoods and At Home to find affordable ones for our back patio and front porch.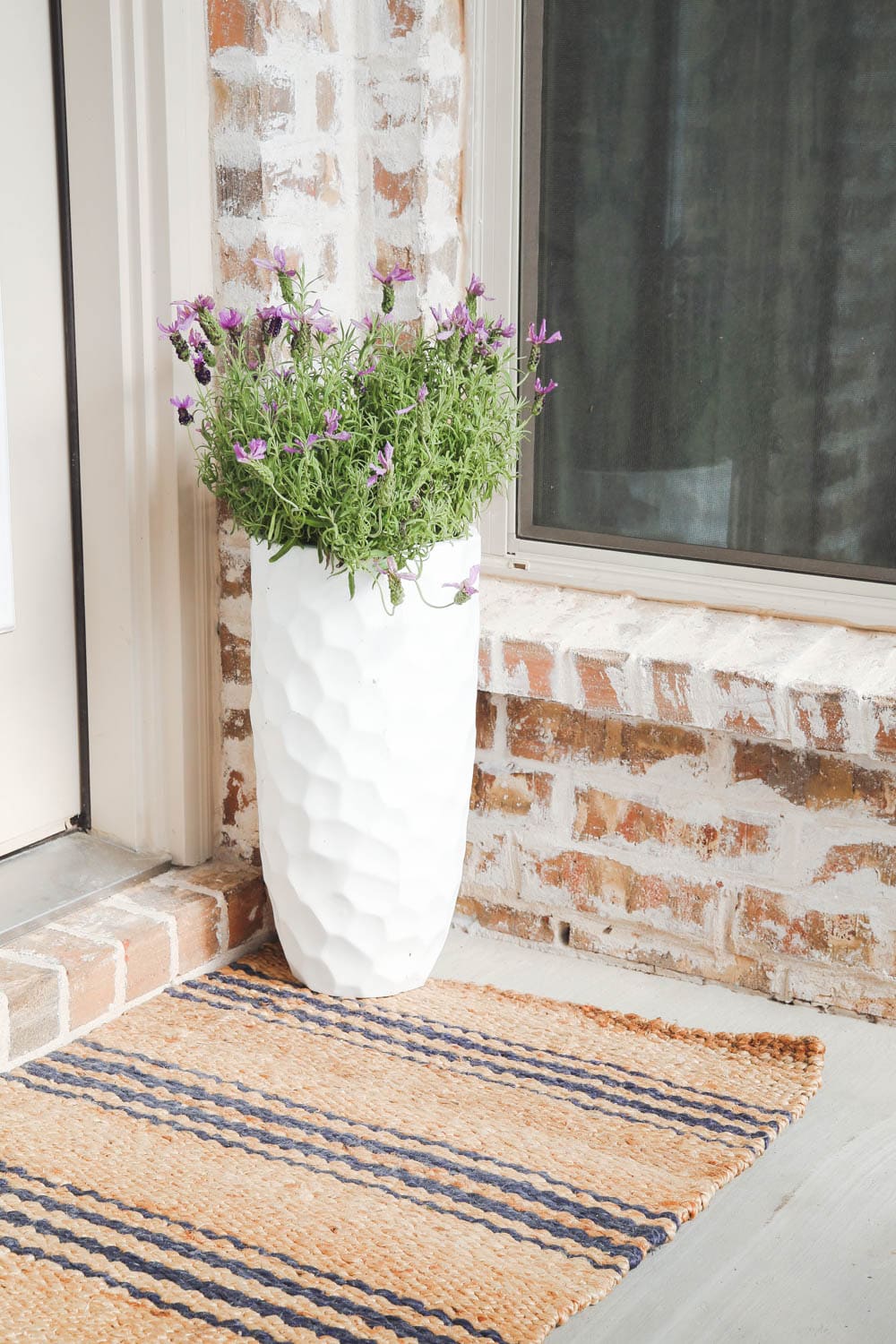 Ways to enjoy your outdoor patio for summer:
Now that you have a beautiful new patio all decorated for summer, here are some ideas on how to enjoy your new outdoor space.
More patio and outdoor decorating ideas:
Just in case you want a little more inspiration when decorating your outdoor space this season, here are some amazing and inspiring ideas to get you started!
Follow along to get more of my tips on home decor, DIY and lifestyle on the following: