Transforming Our Backyard for Spring
Sharing simple tips and tools to help in transforming your backyard for spring and creating a spring oasis. Love these inexpensive ideas that make a big impact.
We are loving our new house and it is truly feeling like home. We have so many things on our "to do" list to get done that it can seem a bit overwhelming.
But one of our top priorities is our yard.
We have an extended patio with a fireplace that we built and plan on spending the majority of our time on the weekends out here. It overlooks the lake and is so peaceful.
But the one thing we did not do in our yard was landscape except for the bare minimum from the builder. It really is just grass at this point.
This post contains some affiliate links for your convenience. Click here to read my full disclosure policy.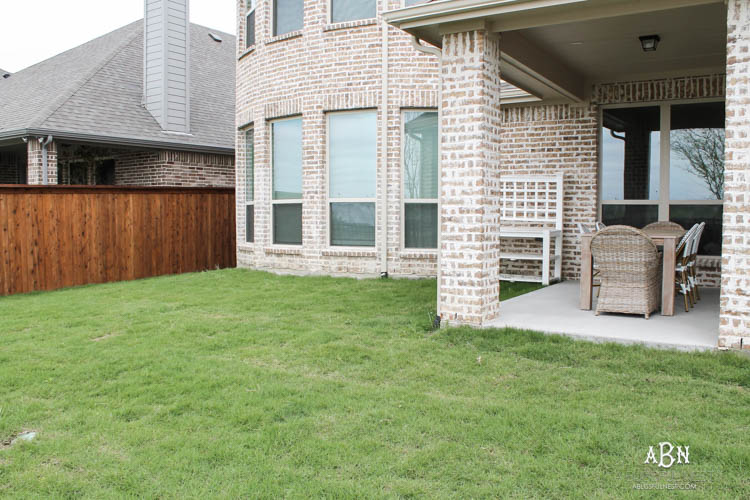 This site contains affiliate links. Please read our disclosure policy. As an Amazon Associate, I earn from qualifying purchases.
Transforming our Yard for Spring
As you can see there is not much back here.
The lawn is not in the best of shape since it was just laid a few months back and was in the dead of winter. It is patchy and has spots that are not grown together yet.
It is however starting to turn green since spring is here thankfully. We have been watering like crazy trying to encourage growth.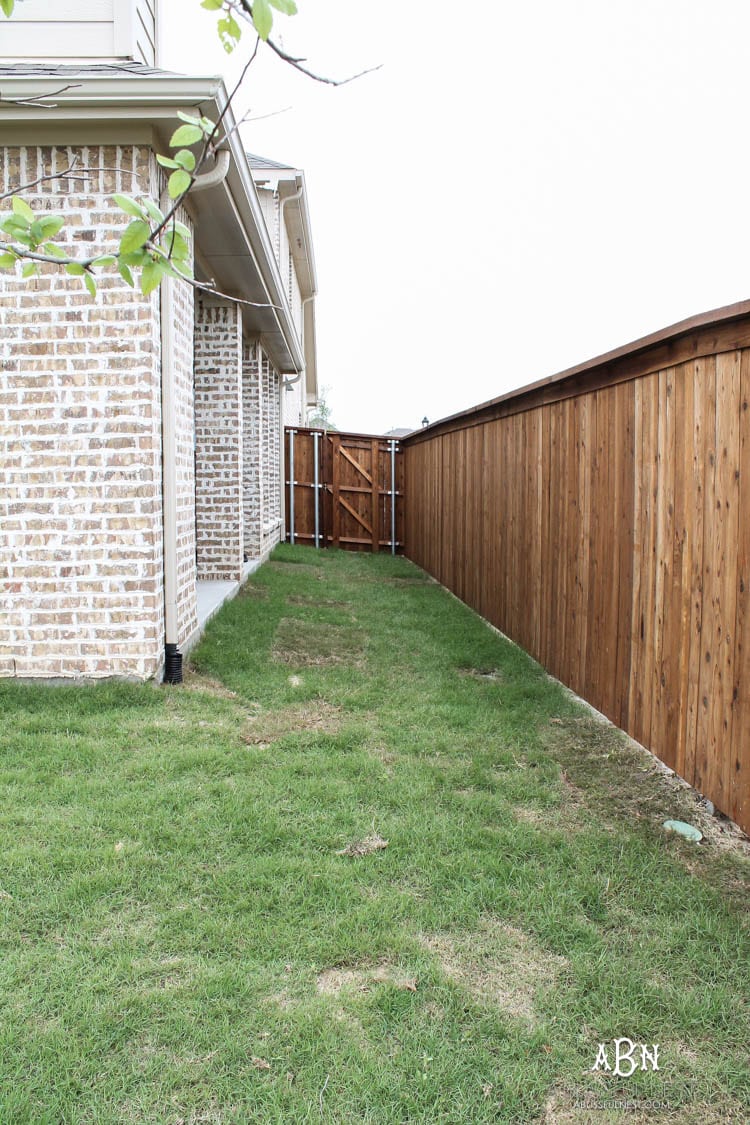 We have one tree in the yard and it is a baby! He looks so lonely and bare out there by himself.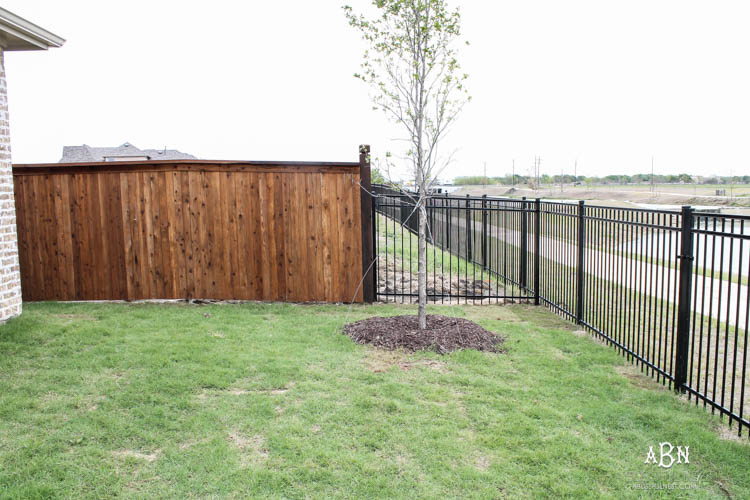 So here is what we have planned to turn this into our dream backyard for the spring season.
Add edging. We plan to add some boxwood bushes to define the yard a bit more. I think these are so pretty when they grow out and you can trim them into a low square shape.
Add floral bushes. I am looking at white hydrangea bushes mixed in with the boxwoods to soften it up a bit. Though I hear boxwoods sometimes take a few years to bloom. If you have planted these before then let me know in the comments what you thought of them. I have heard they are hearty and easy to grow.
Add mulch to new flower beds. This will help the soil stay in place and make the beds look neater.
Trim and care for the lawn to encourage new growth.
Thankfully I am armed and ready to take on this challenge to transform my yard for spring!
What to use to prepare your yard for spring:
Here are all the beauties I will be using.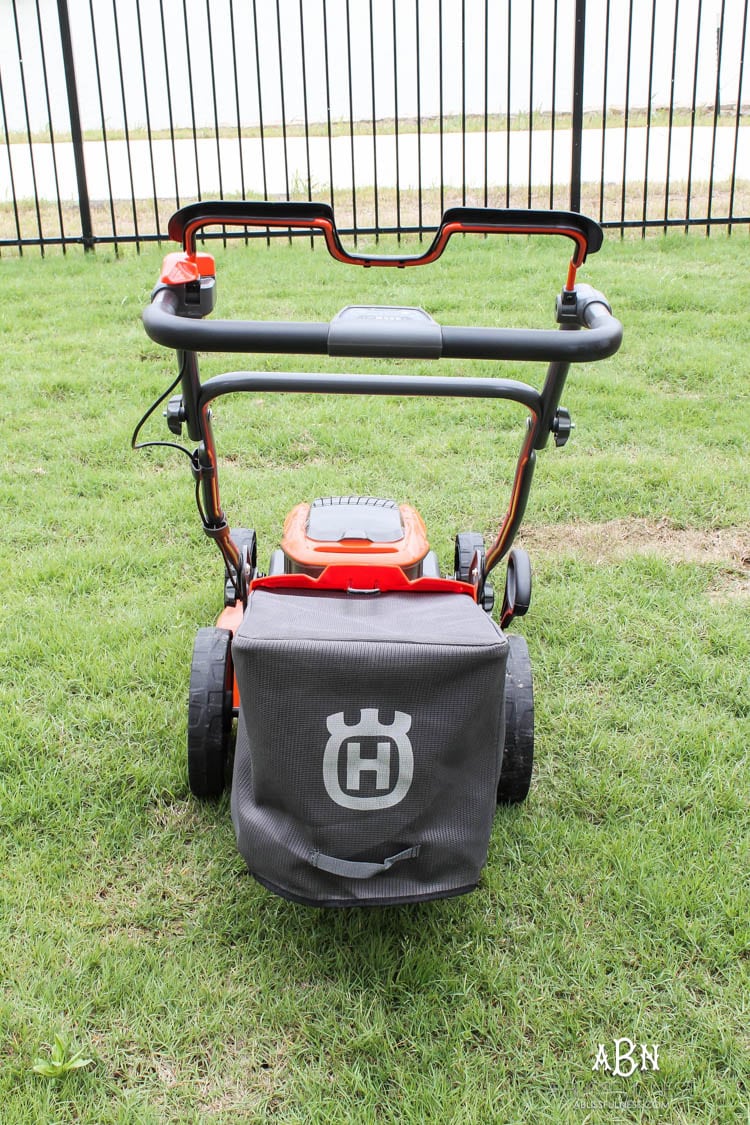 Battery Walker Mower
We are so excited to use this battery walker wower for many reasons. It is rear-wheel drive which we really need with how uneven our grass is.
This mower will help us get an even cut on our grass with all its peaks and valleys.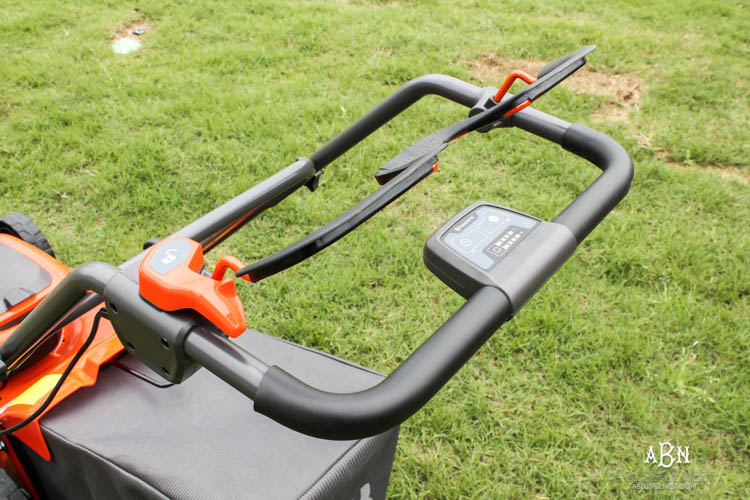 We love that it has singlestart. This will let us stop the cutting blade without turning off the engine for those moments when you need to abruptly stop.
We have a lot of debris left from the construction of our home and the ones around us on our lawn so this will really help to save the blades.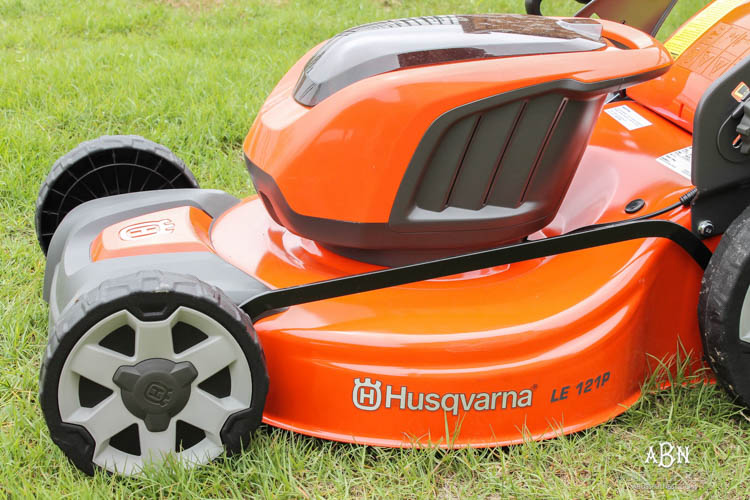 I am loving the compact design of it too. It is lightweight and easy for me to do the mowing.
In the past with our other mowers, I could never maneuver them. It is so easy for me to turn on and off and is not super loud, making it easy for me to mow our lawn quickly and quietly.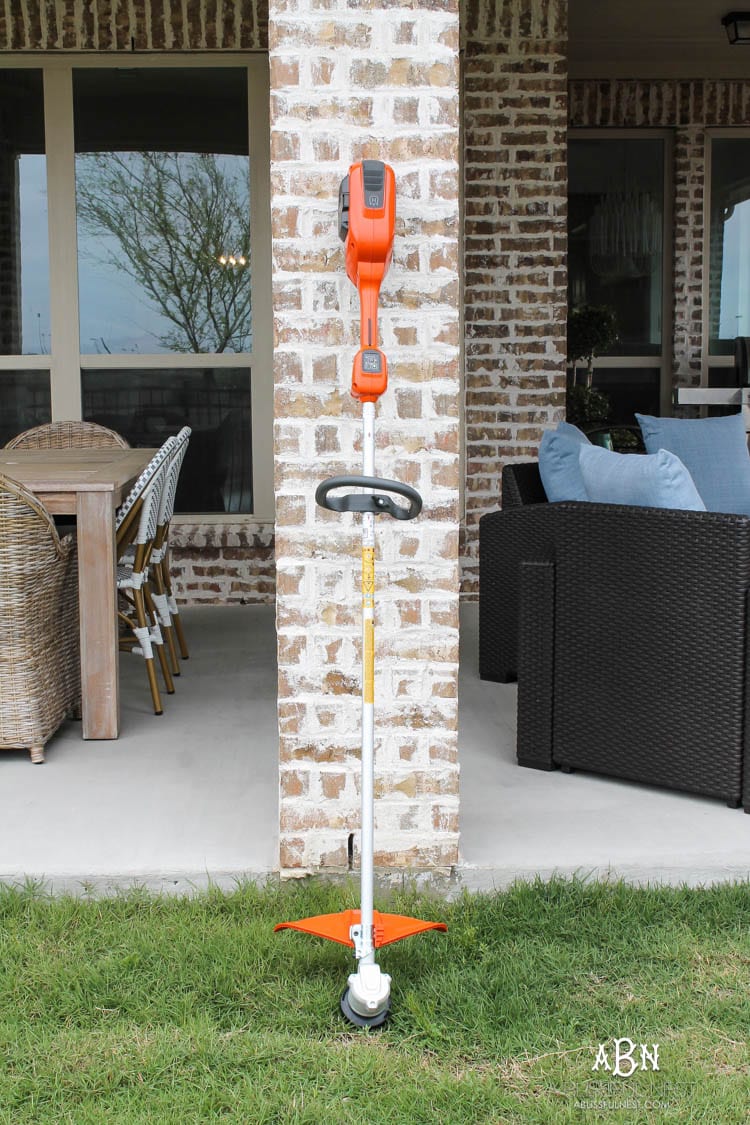 Line Trimmer
This might just be the one my husband is excited about the most. Ours was a hand-me-down and honestly did not get the job done.
This line trimmer will make our yard look cleaned up and manicured. It is tall and skinny so it is easy to store and has a long-lasting battery.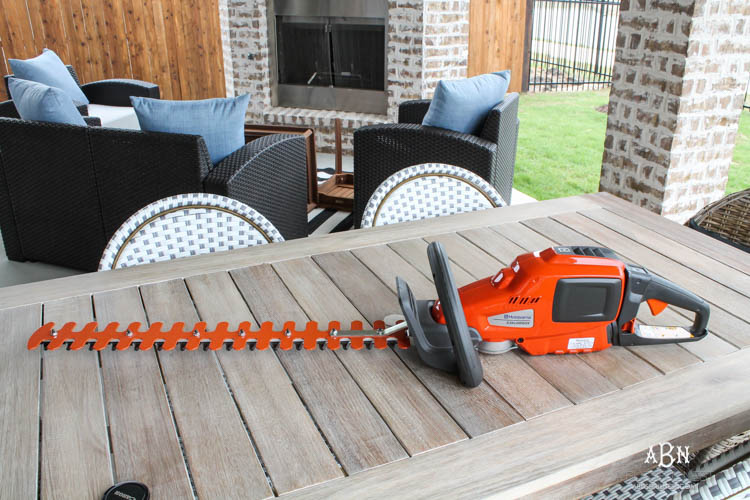 Hedge Trimmer
Believe it or not, a hedge trimmer is one of my favorite items to use outside. Yep, it is usually me doing this job and not my husband.
This one is not super heavy but is the perfect combination of weight, balance, and power and will be perfect to shape my new boxwoods.
I can't wait to get them planted and for them to grow together for a gorgeous hedge. This guy is going to be my new best friend for sure!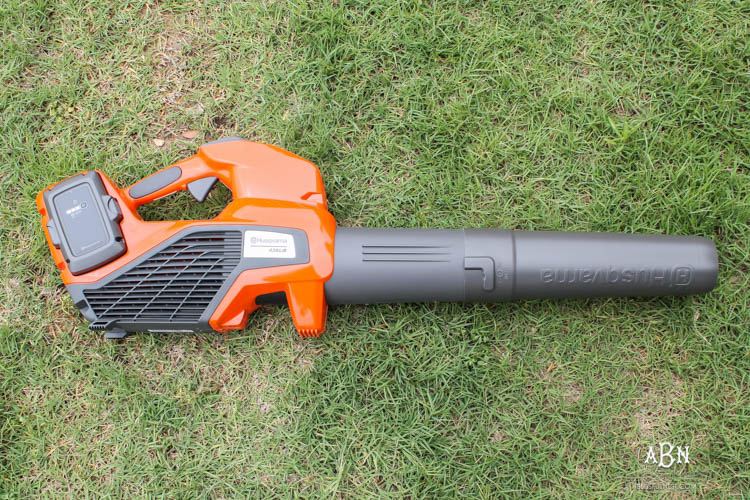 Battery Blower
Talk about power. I am in love with this blower. It was the first one I used after we got everything.
This blower is lightweight enough for me to use and is packed with power.
It is not oversized so it doesn't throw you off balance when you turn it on. It is easy to grip and maneuver.
How to prepare your yard for spring:
Clean the flower beds and pull all the weeds
Repair any fencing and garden edging materials
Trim trees and bushes
Replace soil that has been washed away by the winter weather and rains
Fertilize lawn and garden beds
Lay mulch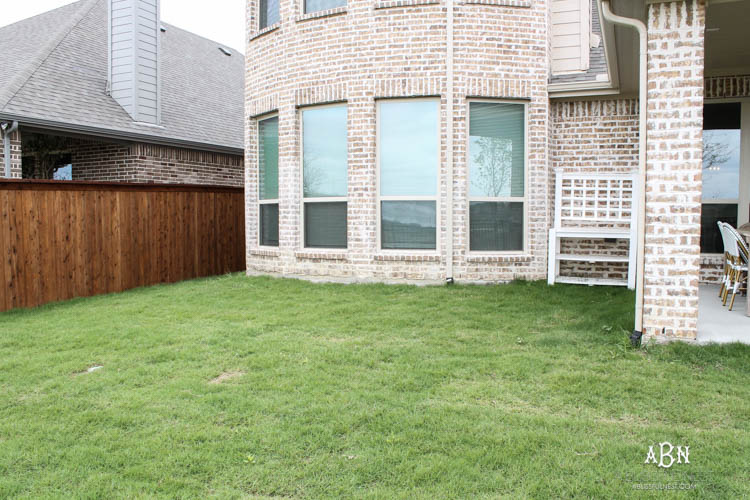 Want to see how it looks now?? Check out the reveal of our backyard makeover!
Gardening Posts You Will Love:
Follow along to get more of my tips on home decor, DIY, and lifestyle on the following: