Comprehensive Room-By-Room Spring Cleaning Checklist
This post may contain affiliate links. Please read our disclosure policy.
Sharing the ultimate spring cleaning checklist to get your home in tip-top shape this year! This cleaning checklist covers every room in the house plus has extra space for you to add additional rooms as needed.
With the sun shining and warmer temperatures coming, spring is here and you know what that means . . . it's spring cleaning time!
If you are like me then you might be a little overwhelmed to tackle this project so the best way I have found to overcome that is with a checklist. I love to cross things off. It makes me feel so accomplished!
Everyone's home has different rooms and spaces but this cleaning list covers it all.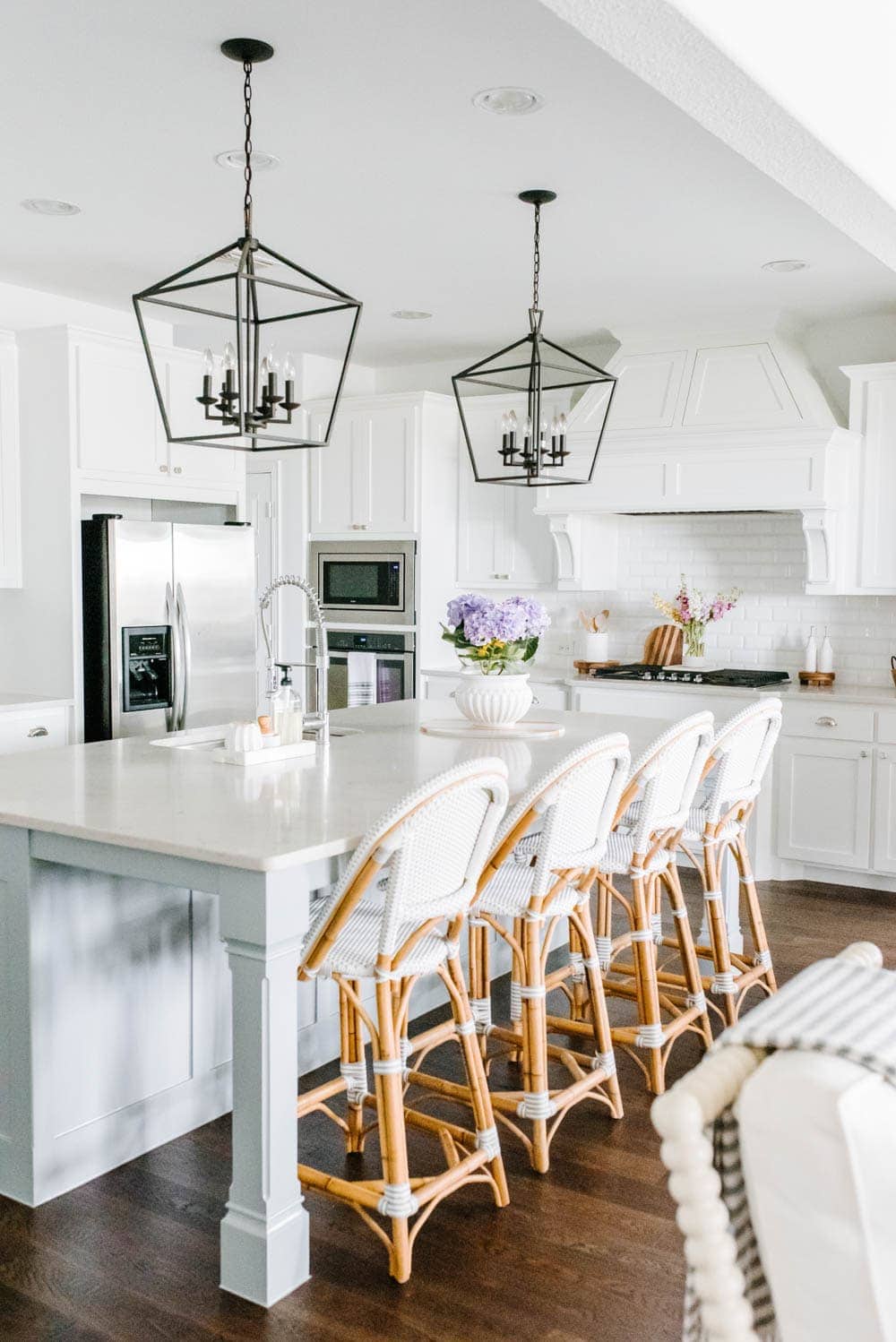 What months are spring cleaning
You may be asking yourself when should you start cleaning your home for spring. Typically you should start when you feel your home needs a good clean but usually, March is when spring is here.
If there is a rainy weekend in the forecast, then that would be the perfect time to plan to dive into all this. Especially with your family home with you to help!
But if you want to get started on some part of the spring decorating and cleaning process then one of the first places I tackle is our front porch. It is a great way to refresh your home and get it cleaned up from the winter months to kick off your deep clean.
Typically I will blow the porch out and get all the leaves and debris cleaned out. Then I will add a fresh spring wreath and a new doormat. It's amazing what those two things will do to your porch.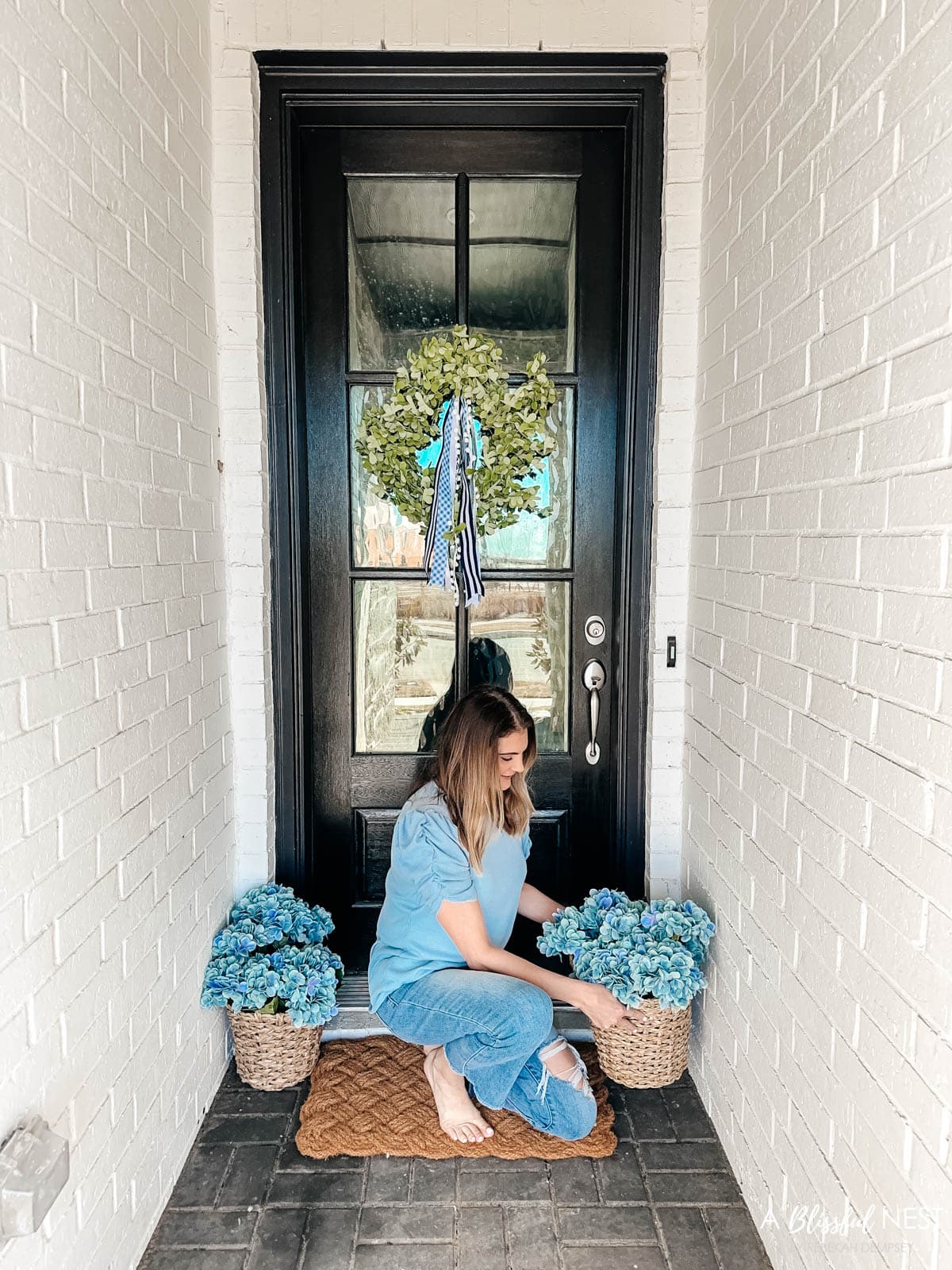 How do you prepare for spring cleaning
As in all things spring cleaning your home needs a little preparation. Make sure you have all the supplies you need ahead of time so you don't start and then don't have what you need. Also, have plenty of bins and storage pieces for closets, drawers, and tucking away things in the attic.
The worst is to start a project and not have everything you need.
What are three things you can get rid of for spring cleaning
There are three major things you can get rid of now before you start deep cleaning your home. Purging unworn clothes, unneeded paperwork, and expired kitchen items are the best place to start.
Seek out shelters and churches that are collecting these items for people in need. Usually, you can either drop them off or sometimes they will even come to your home and pick them up from your porch.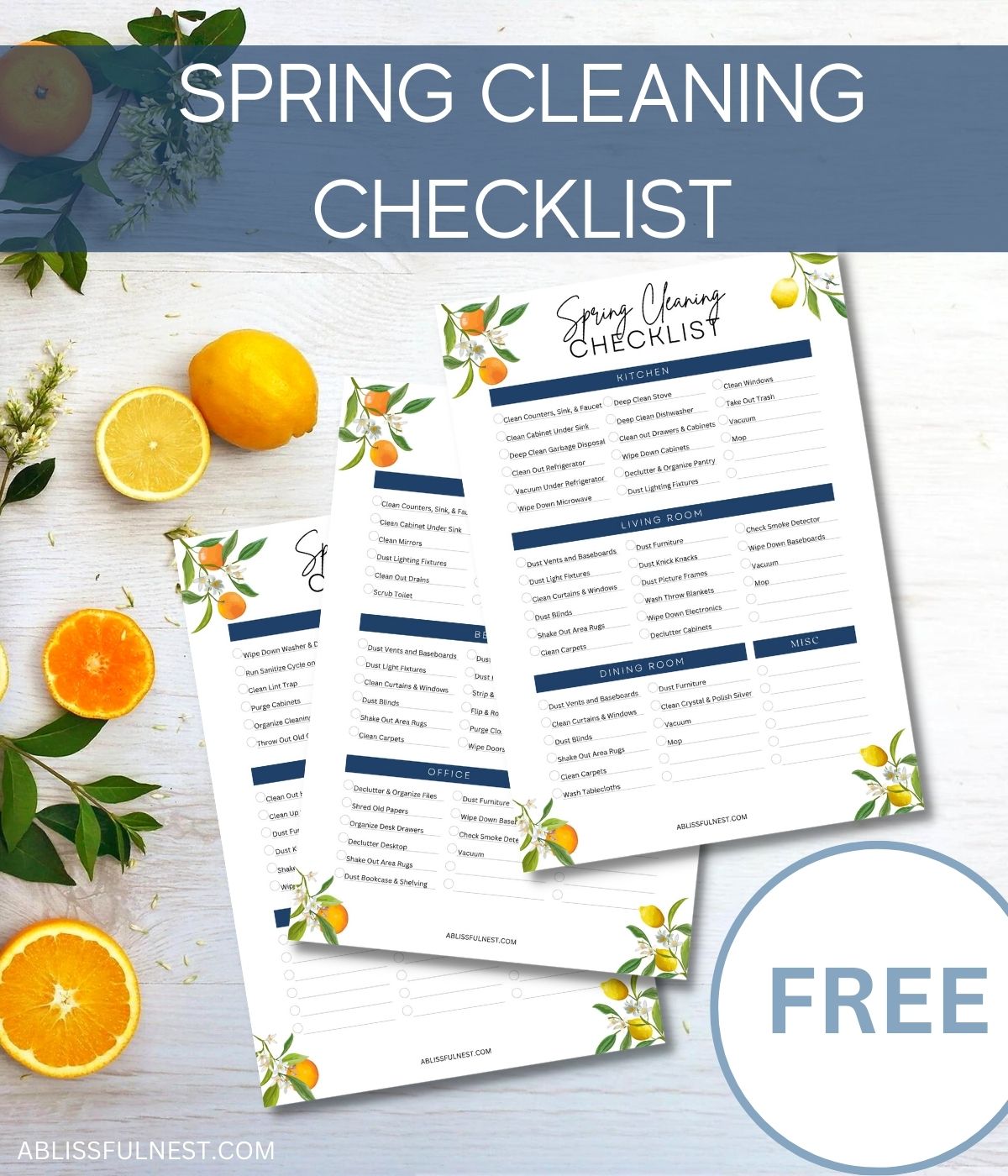 Is spring cleaning the same as deep cleaning
Deep cleaning and spring cleaning your home essentially are the same things except spring cleaning typically is just done during spring. They can include a lot of the same tasks and/or just things you want to tackle around your home once a year.
I am such a list person and have plenty of notepads with notes on what needs to be done around the house floating around. Which is why I created this spring cleaning list!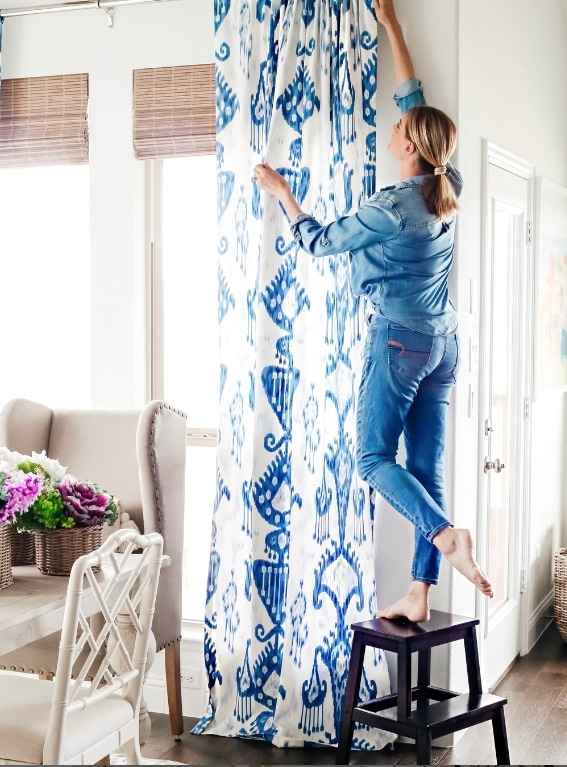 Printable Spring Cleaning Checklist
Once you have everything you need, then download my comprehensive list and you are set to go! I have included a full list of the supplies I use below.
Spring Cleaning Supplies
Where to start
My best advice when getting ready for spring cleaning is to get your cleaning items together first.
This may take a trip to the store or ordering everything online which is why I get everything together first so I don't stop once I get going.
Here is a list of what I usually clean with and I have linked the items I use:
Cleaning Items You Need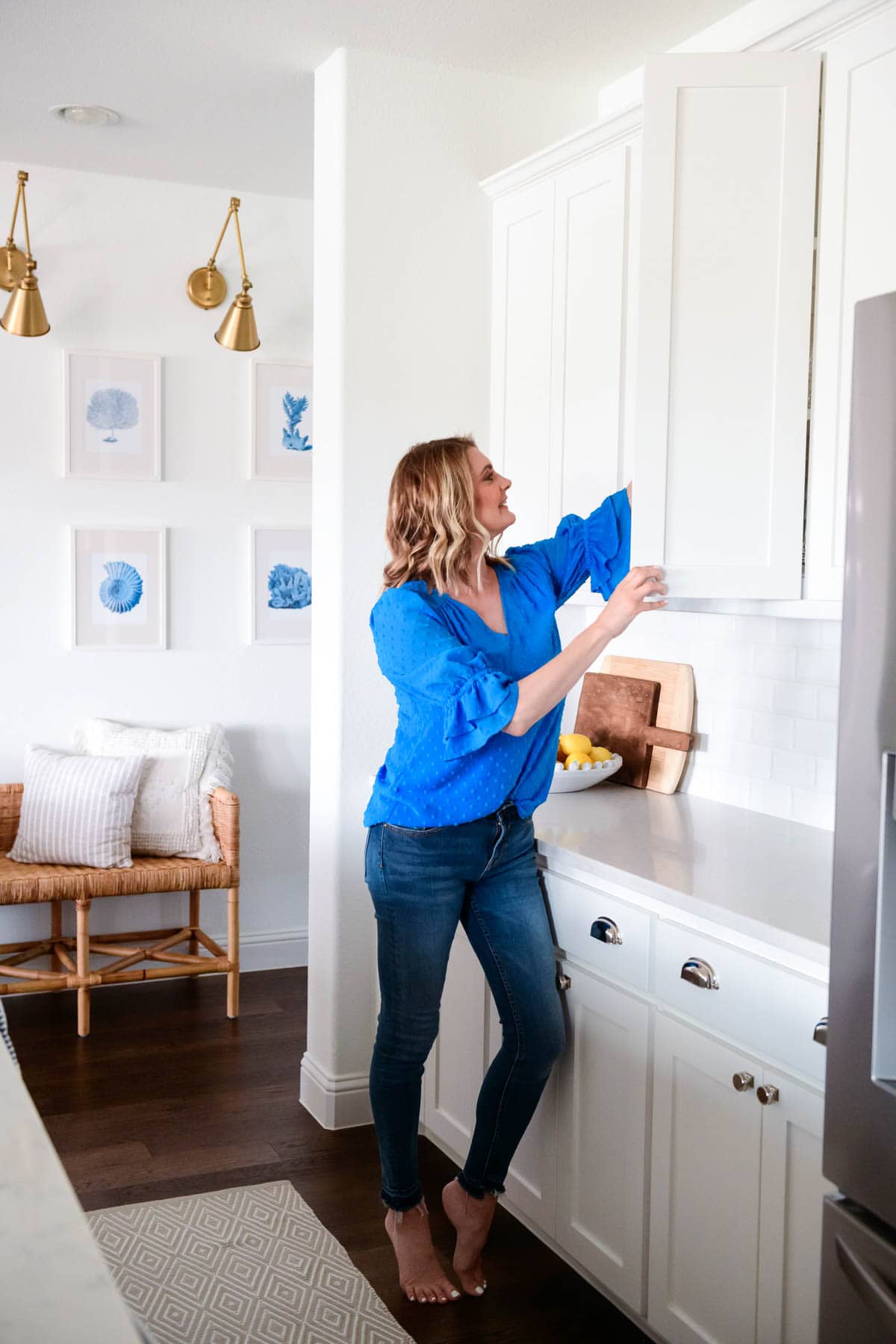 House Cleaning Checklist
Clean counters, sinks, and faucets
Clean window treatments and dust blinds
Wash windows
Wipe down cabinets – I use one of these microfiber cloths to do this. You can make it slightly damp if needed.
Shake out area rugs
Clean out drawers and cabinets – The best thing to do is pull everything out of all your cabinets, purge, and make piles of similar items. Then use my guide on the best kitchen organization ideas to put it all back in your cabinets. You will be shocked at how much room you actually have in your cabinets now.
Clean out the refrigerator and reorganize
Clean out the pantry and reorganize – It's amazing how much-outdated food you will find in your pantry. Pull all items out, check expiration dates, and purge. Then use these amazing pantry organization ideas to put it all back together.
Deep clean stove
Deep clean dishwasher – I love to use this dishwasher cleaner. It is a clean brand that I love and use for my everyday dishes.
Deep clean garbage disposal – I love to use this disposal cleaner and it is the same brand as my dish detergent.
Wipe down microwave
Dust light fixtures
Clean mirrors
Clean Carpets
Clean out drains in sinks, showers, and bathtubs
Wipe down doors and light switches
Wipe down baseboards
Check smoke detectors
Clean vents and change air filters
Wash throws and pillows
Dust knick-knacks
Dust furniture
Clean crystal and polish silver
Clean out the hall closet
Clean out bedroom closets – This in itself is a huge undertaking so I created a step-by-step guide to follow to make this a much easier process. This guide will also help you in staying organized going forward.
Stripe and wash all bedding
Rotate mattresses
Deep clean washer and dryer – I use this washing machine cleaner and it does an amazing job. You will not believe the difference it will make. I also make sure the lint tray for the dryer is cleaned really well. I then use a good all-purpose cleaner and wipe down the doors and top of the machines.
Whether you tackle these cleaning tasks during the spring or some other time during the year, this cleaning supply list and checklist will get you on top of it all. I personally love to clean and organize and turn on some good music to get me moving quicker.
Once you get this done it will be so much easier to keep your house clean throughout the year!
More Cleaning and Organizing Ideas