Coffee Bar Must Haves
This post may contain affiliate links. Please read our disclosure policy.
These are the top coffee bar must haves for any coffee lover!
Whether you're a coffee enthusiast, a home barista, or simply enjoy a comforting cup of joe, having a well-equipped coffee bar ensures that you can indulge in your favorite brews with ease.
These coffee bar ideas will help you decide where to put a coffee station in your home as well as decide all the essential pieces you will need.
There is nothing like having a well stocked coffee bar at your fingertips in the comfort of your home.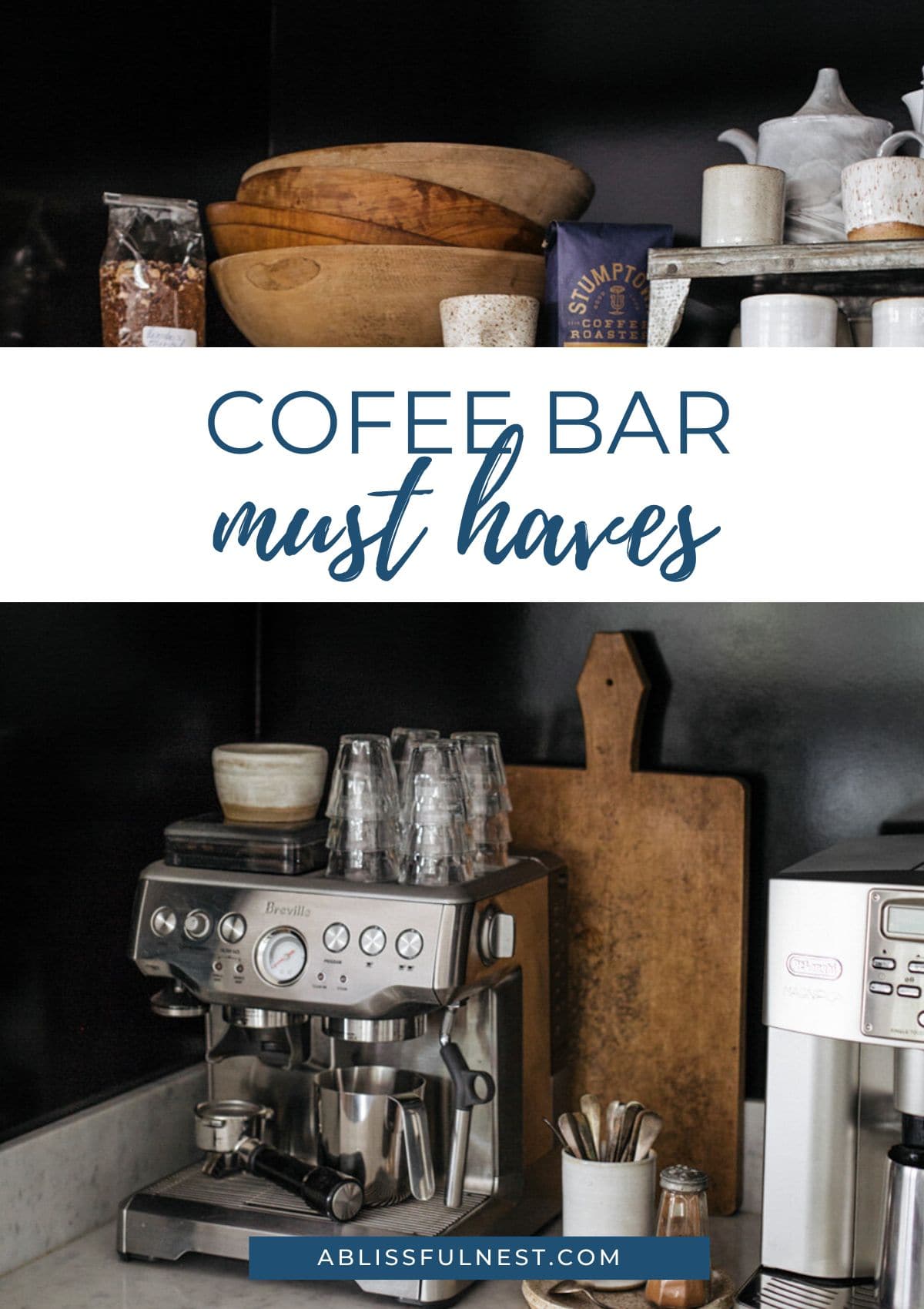 Whether you're a coffee connoisseur or simply enjoy a daily cup, these at-home coffee bar ideas will help you craft a space that transforms your coffee ritual into a delightful experience every time.
From coffee grinders, espresso machines, and beyond – I've got it all covered. So, grab a cup of your favorite brew, sit back, and let's dive in!
Where To Shop For Coffee Bar Items
Here are the best places to shop for all your coffee bar accessories from machines to the best coffee beans. I personally love these stores and shop them often for my own coffee bar.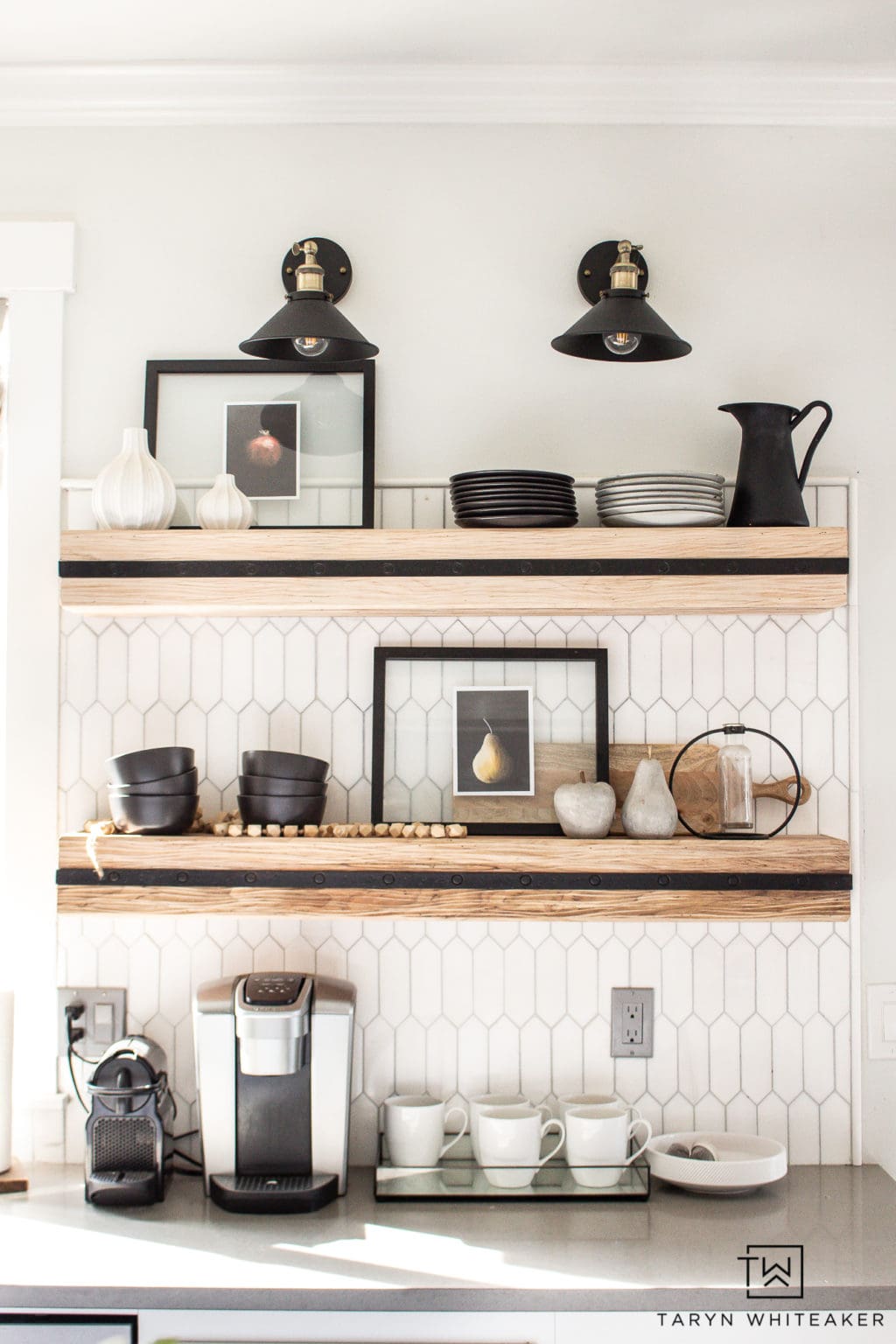 More Coffee Bar Ideas + Inspiration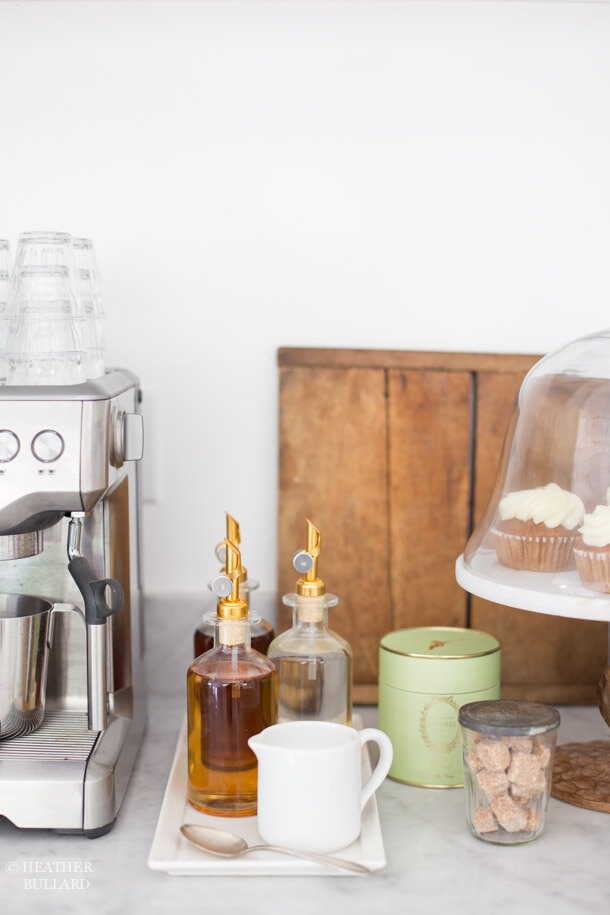 What Should You Put On Your Coffee Bar
With so many ideas floating around of what you should put on your coffee bar, the best thing to do is think about the kind of coffee drinks you like to make. From hot coffee to iced coffee, there are lots of items you can stock your coffee bar with.
Here are my favorite items that I have used for my own coffee bar and love.

Coffee Bar Must Haves Checklist
There are some must-have items to include on a coffee bar. Use this checklist below to make sure you are not missing anything.
So there you have it friends, the ultimate list of must-haves to set up a perfect coffee bar in your home.
From a quality espresso machine to a coffee grinder and a barista kit, each of these tools plays its own crucial role in making the perfect cup of coffee.
It can certainly be overwhelming to try to create a coffee bar from scratch, but with the right tools and a bit of determination, you can whip up your very own delicious coffee creations right at home.
And with so many different coffee drinks to experiment with, you'll never run out of ways to indulge in your caffeine cravings.