Coffee Nook Ideas
This post may contain affiliate links. Please read our disclosure policy.
If you are obsessed with coffee then you will love all these coffee nook ideas!
Coffee nooks are a place in your home where you can sip away, unwind, and relax, enjoying your favorite cup of coffee.
These spots are a recent trend, and there is no stopping it.
From cozy corners in living rooms to tiny spaces in kitchens, coffee nooks can be in any corner of the home.
Coffee bar ideas have gotten more creative over the years, and I am loving these smaller more dedicated spots in a home.
There is something incredibly satisfying about having a small space like this dedicated to enjoying a cup of coffee, and it is so easy to do.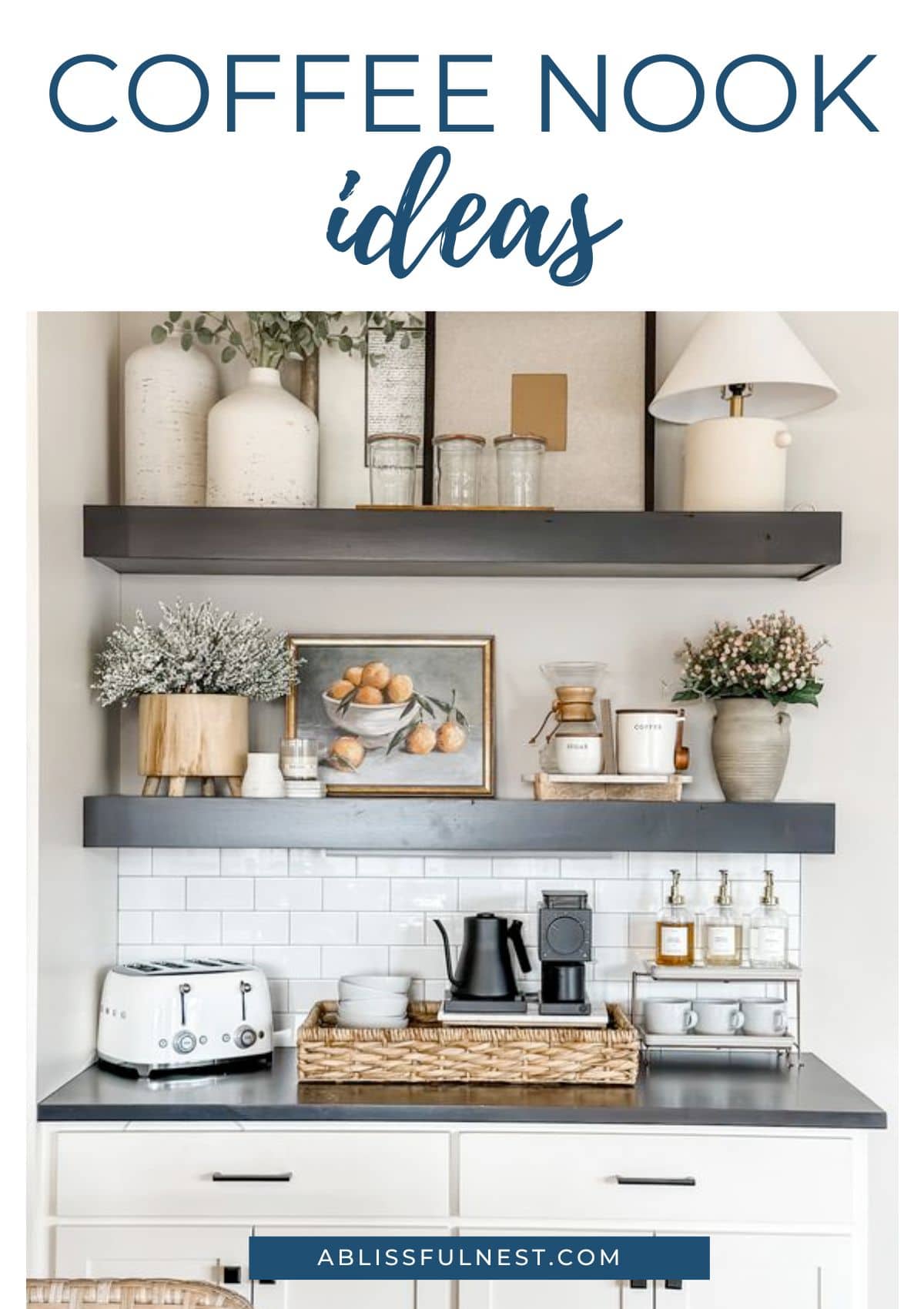 From minimalist designs to cozy corners, I've got you covered!
So, whether you're a coffee aficionado or a tea lover, take a look at these ideas to discover the best coffee nooks and transform your home into a cozy and relaxing retreat spot for you to enjoy a cup of coffee.
Where Can You Put A Coffee Nook
There are many different places to put a coffee nook in your home. While most people initially think of a little corner in the kitchen, there are a few other creative spots that can house a coffee station.
If you have a home office, you can use a rolling cart or a smaller dresser in the corner of the room for easy access during your work day.
If you have an underutilized space in your home, such as an alcove or a corner, you can convert it into a cute coffee nook with some floating shelves and a small table.
Also, a guest bedroom is a great spot for when you have guests stay over. It is a little luxury you can offer them while they stay at your home.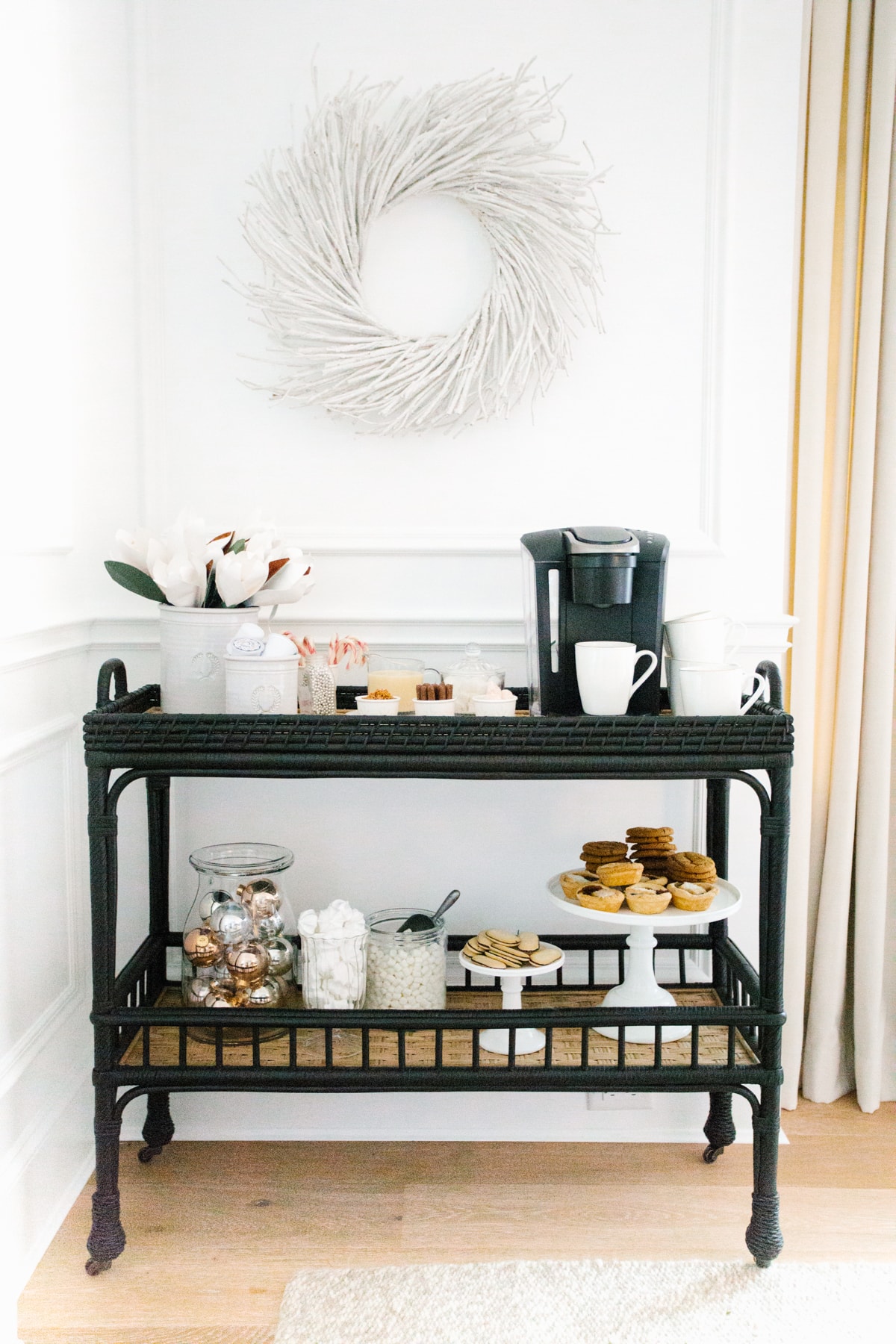 More Coffee Bar Ideas + Inspiration
What Do You Put In A Coffee Nook
There are some essential items to include in a coffee nook. Use this checklist below to make sure you are not missing anything.
Coffee Nook Accessories
Here are some of my favorite items to add to a coffee station. Mix and match to create a more personalized look!
Tap Photos To Shop

Creative Coffee Nook Ideas
Coffee Nook ideas and Inspiration
Coffee nooks are the perfect addition to any home or office.
With the right placement and accessories, you can create a cozy and functional space where you can enjoy your favorite coffee drink and unwind.
Think outside the box and add your own personal touch to make it truly unique.
A coffee nook is a great way to elevate your coffee-drinking experience and create a cozy and functional space.
With a little creativity and effort, you can create a space that reflects your personality and style. Happy coffee-making!