Something more I am going to do around here is show you some projects and aspects of my home more. My personal projects more so than the styled parties or real parties. I think it is fun to see the progression of interiors and entertaining than just the finished product.
So first up: my dining room.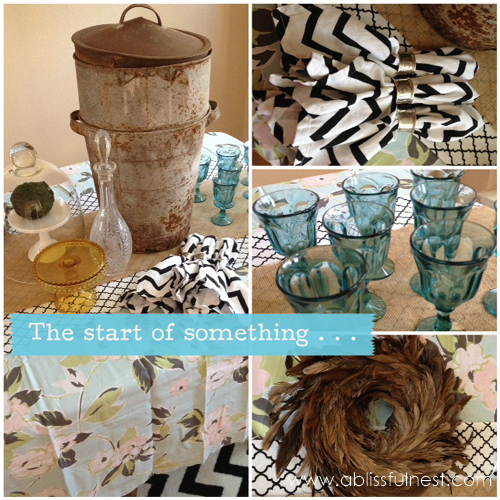 I have just a table! No chairs yet. I am scouring Craigslist for a deal. This is a very tiny room in our home and can not fit 10 seated. I think 6 chairs would be my max. So here is what I've got: 1 drop leaf table, chevron rug (we are loving chevron this week!) and some great fun accessories. I promise to share my finds and update you on the progress of this sweet little space!