Beautiful Christmas Decor Under $50
This post may contain affiliate links. Please read our disclosure policy.
Sharing a collection of affordable Christmas decor that is all under $50. Select from pieces in a traditional red and green holiday color scheme or pick and choose to mix with your own decor.
Since we are in full holiday decorating mode and into December now, I thought it'd be the perfect time to share some traditional, beautiful holiday decor pieces that are also super affordable for you to finish up (or start! LOL) your decorating with this year. These are all pieces you can weave into what you already have no matter what decor style you go with!
I thought it would be fun to share some traditional holiday decor that you could use from year to year that would get you bang for your buck.
You know I am all about affordable decor around here and love to share some killer finds that get you high style and you can even do this with season decor for the holidays. All of these pieces are under $50!
Just scroll down to see all of the beautiful under $50 holiday decor pieces that you can grab this holiday season to give your home an updated, fresh and new look to your Christmas setup.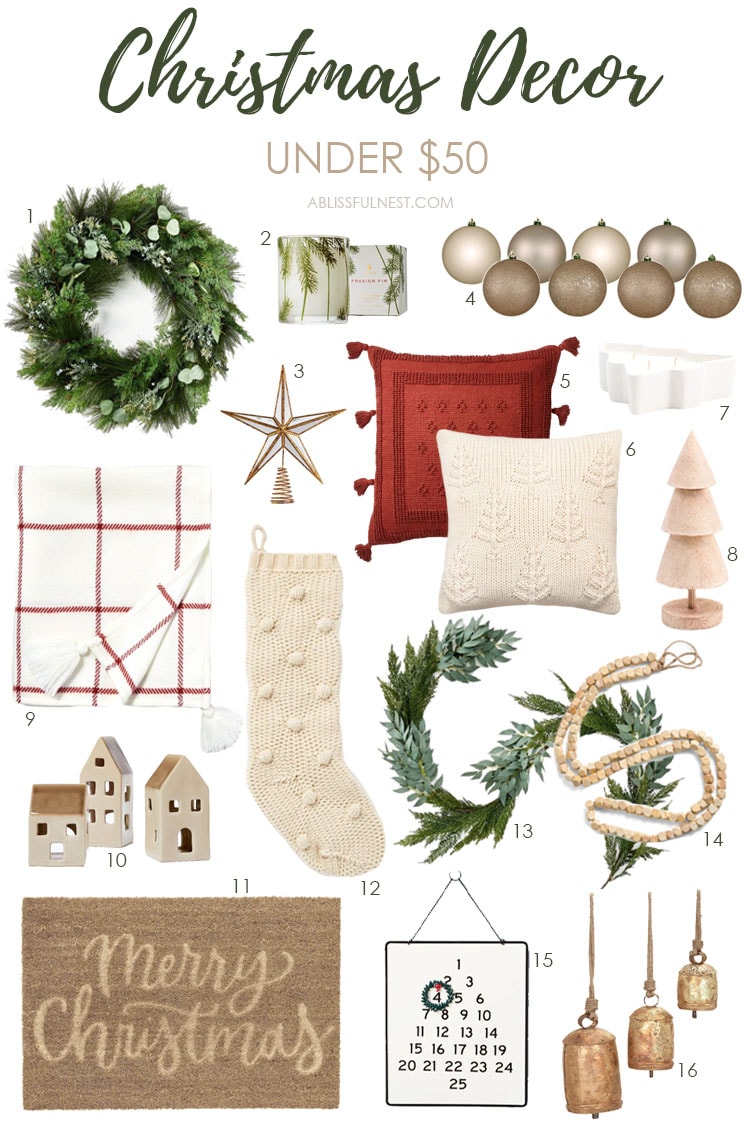 1 | 2 | 3 | 4 | 5 | 6 | 7 | 8 | 9 | 10 | 11 | 12 | 13 | 14 | 15 | 16
Beautiful + Traditional Christmas Decor Under $50: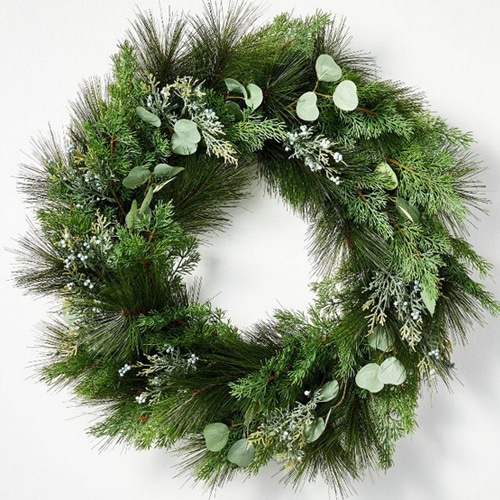 1. Long Needle Pine Wreath: this stunning wreath is so neutral and perfect for the holidays!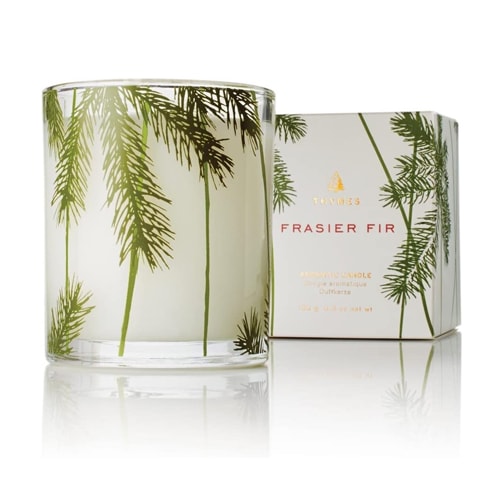 2. Frasier Fir Candle: year after year this is one of my FAVORITE holiday candles. The scent is unreal and it is so great to gift!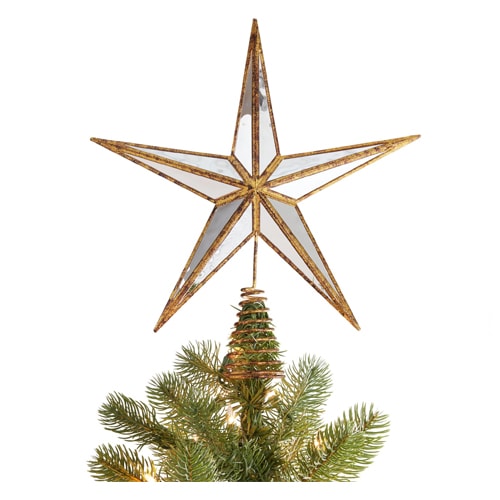 3. Gold Mirrored Star Tree Topper: this antiqued gold star is the perfect piece to add to the top of your Christmas tree!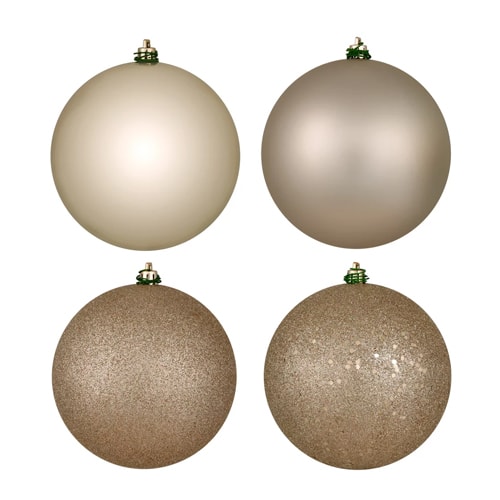 4. Assorted Gold Ball Ornaments: classic gold ornaments – you can't go wrong or ever have too many! This set of 20 is super affordable and I love the variety that comes in one set.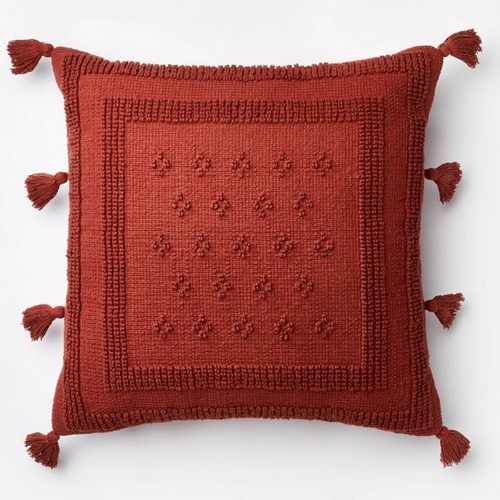 5. Red Tufted Square Throw Pillow: this shade of red is perfect – not too bright but still festive! It'd look so pretty paired with such a variety of other throw pillows in your living room this holiday season.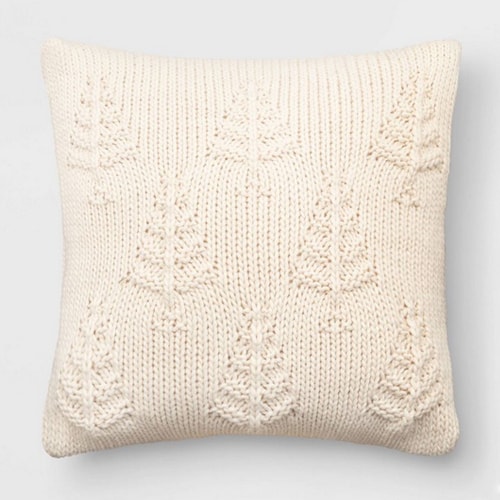 6. Christmas Tree Knit Throw Pillow: I love this pillow! It'll match all of your decor no matter what your color scheme is and it's understated yet festive for the holidays.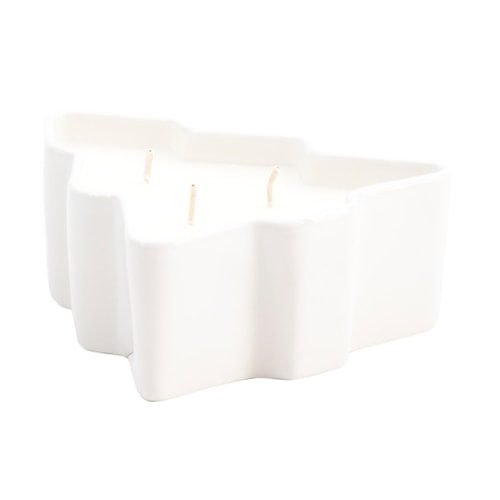 7. Ceramic Tree Candle: I love that this candle is tree-shaped! I'm thinking it'd look really pretty on a kitchen island or coffee table in your living room.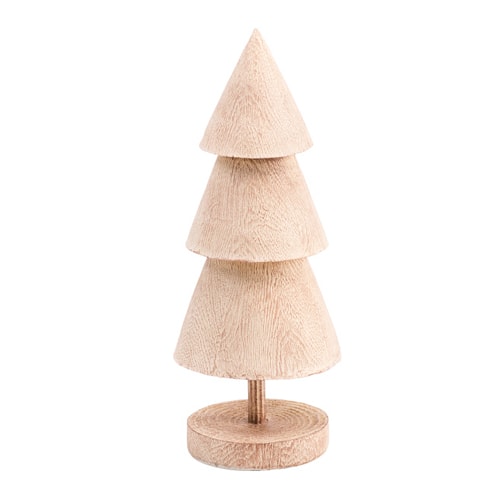 8. Wooden Tree Decoration: this tree is so cute! You could get a few of these and use them in a centerpiece, on your coffee table or just about any other spot in your home. They're so cute and only $15!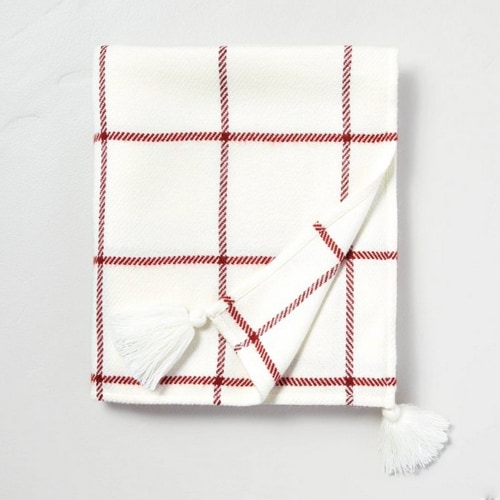 9. Cream and Red Tasseled Windowpane Throw Blanket: this pretty throw blanket adds a touch of red to your decor – plus it looks so cozy!
10. Ceramic House Tea Lights: I LOVE these cute little houses! They'd look so pretty on a mantle or coffee table. You can add little tea lights in them to light them up at night too – SO pretty.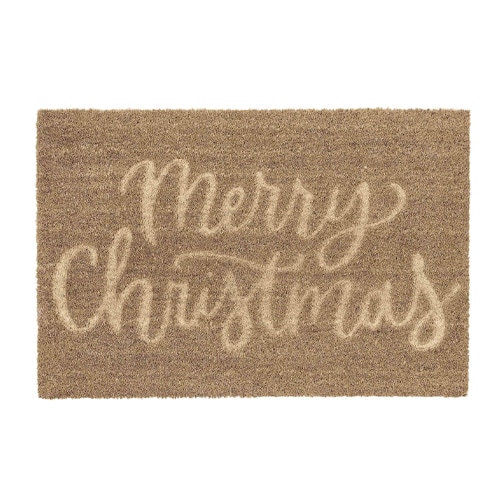 11. "Merry Christmas" Door Mat: this super neutral door mat is perfect if you don't want anything too flashy or in-your-face but still want something festive and classic!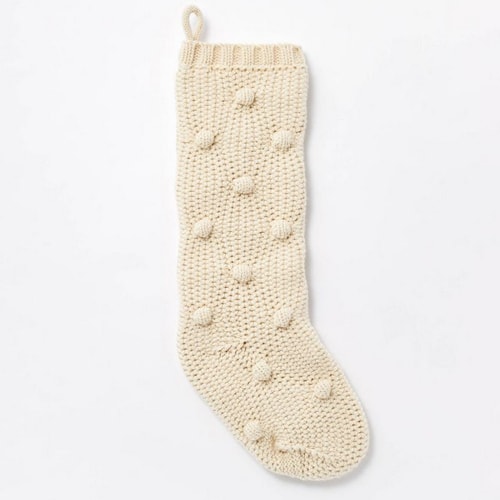 12. Bobble Knit Holiday Stocking: if you're looking for neutral Christmas stockings these are the cutest and I cannot believe the price!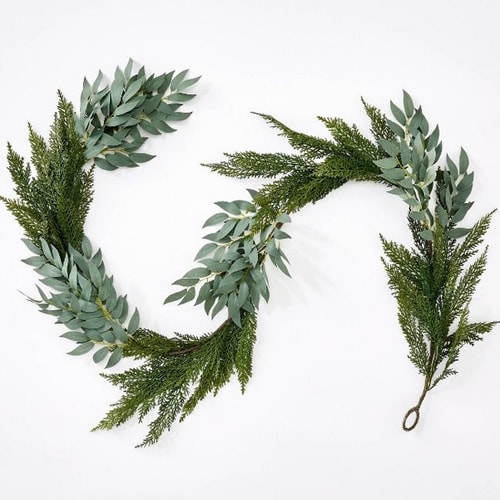 13. Artificial Cedar and Eucalyptus Garland: the mix of greenery in this garland caught my eye! It'd be so pretty for your mantle!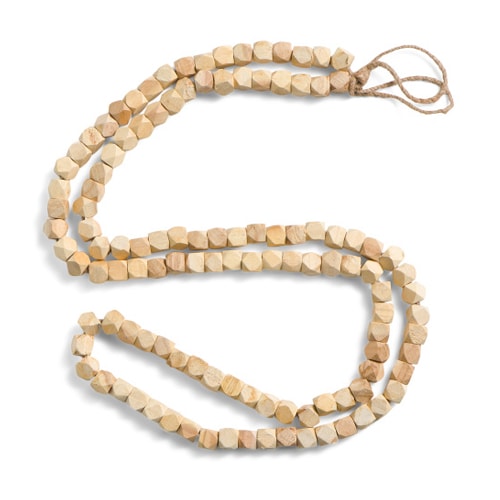 14. Wooden Bead Garland: there's something so classic and beautiful about weaving in wooden beaded garland in with greenery! I love this set and you could easily use it for more than just the holidays.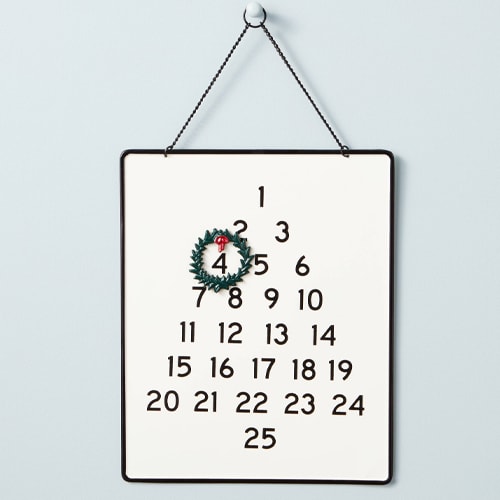 15. Metal Christmas Advent Calendar: this advent calendar is so cute and festive! It's a fun way to countdown to Christmas and adds to your decor beautifully.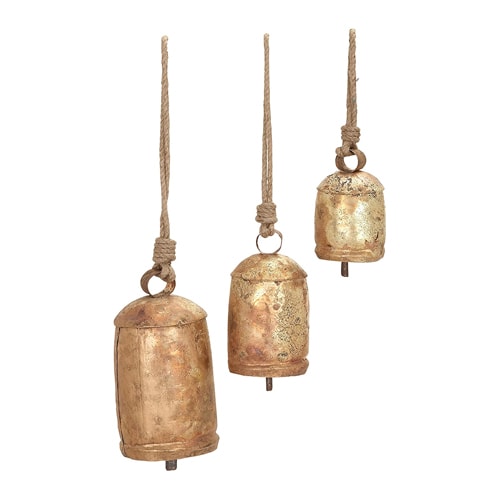 16. Decorative Gold Hanging Bells: these scream holidays to me and they are SO pretty. The set of 3 is so affordable and you could use these anywhere in your home!
I hope you love these holiday finds under $50 and they help you wrap up what you need for your Christmas decor this year!
Follow along to get more of my tips on home decor, DIY, and lifestyle on the following: