The summer is almost at the end, so don't miss the opportunity to create a date night for your spouse with these picnic ideas. Picnics are typically casual affairs enjoyed outdoors with family, friends or even an intimate occasion for two.  Planning a picnic?  You'll want to pack a bountiful picnic basket and a blanket to enjoy the simple pleasure of dining outdoors.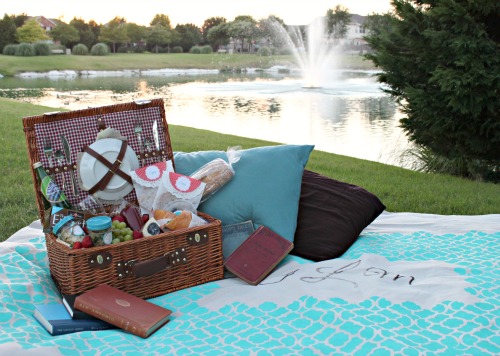 With this simple DIY project you can make your summer picnics memorable with your own one-of-a-kind picnic blanket and a delicious and bountiful basket.  Inspired by this blanket from Twig & Thistle I decided to create my own custom picnic blanket for a romantic date.
Materials Needed:
THIS POST CONTAINS SOME AFFILIATE LINKS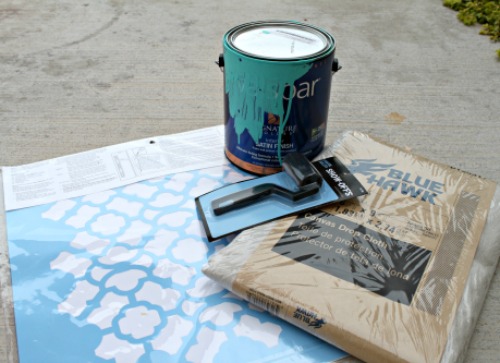 Directions:
Step 1: I purchased a large drop cloth from
Lowe's Home Improvement 
 for $7.98 (I recommend using one with a plastic liner on the back) and decided to use a wall stencil to create my desired pattern.  After measuring the area I wanted to paint (I wanted a border both on the outside and inside of the pattern) I placed the stencil on the drop cloth and secured each corner with painter's tape.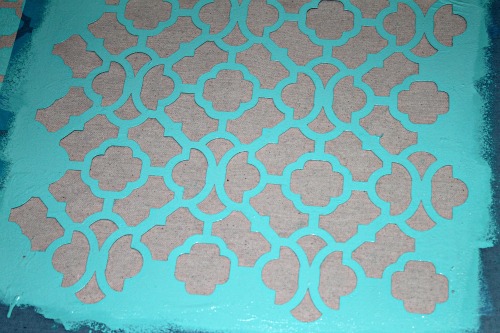 Step 2: Dip your roller in your desired paint color (I used paint a friend had leftover from another project) and carefully roll over your stencil.  Move the stencil until your entire area has been covered.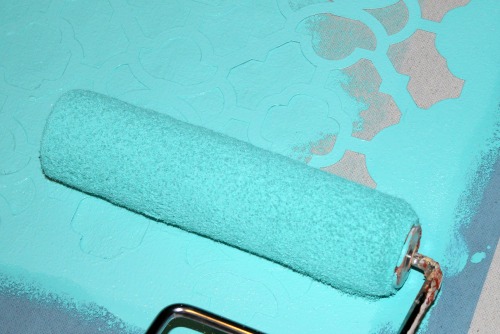 Step 3: I wanted to personalize my picnic blanket so I added our monogram to the center.  I cut out vinyl letters using my Cricut and then placed the template in the center and carefully painted the letters on.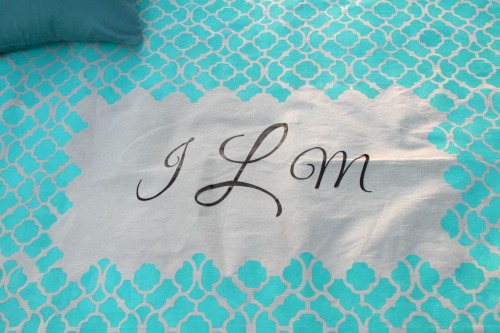 With a little paint and a few simple supplies I had a beautiful custom picnic blanket perfect for a date with my hubby!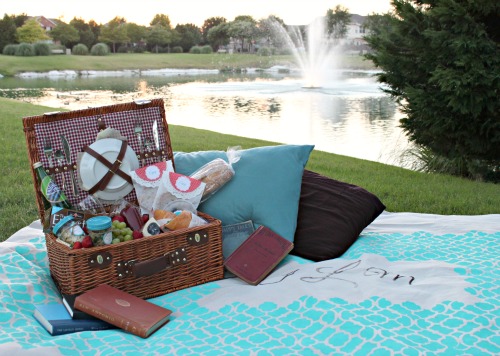 Date Night Picnic Ideas:
A picnic is a classic, economical way to spend a romantic meal with your partner.  It can easily be altered to suit almost any meal or location and with a few extra touches and details you and your loved one can enjoy a simple, romantic and relaxing summer evening outdoors.  I put together our picnic with some of our favorite summer recipes and simple store bought items I dressed up with a few extra details,  like the custom labels, twine and handmade treat bags.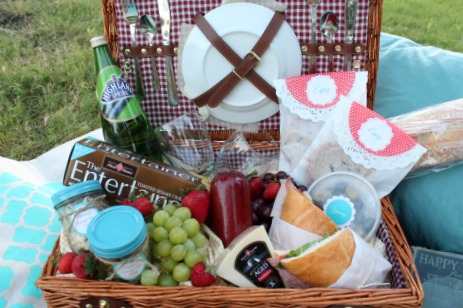 I bought sandwiches from our local deli and wrapped them in parchment paper and tied them with yellow twine.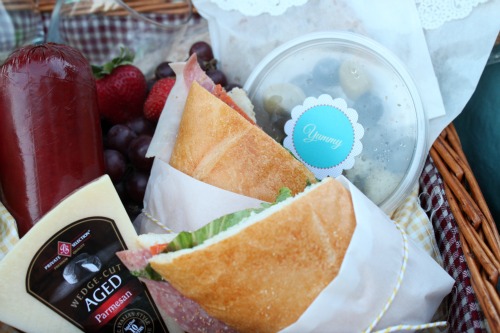 I made one of my favorite summer sides dishes,
Orzo Pasta with Artichokes & Asparagus
.  I made individual servings by placing them in jelly jars with lids spray painted to match my custom labels.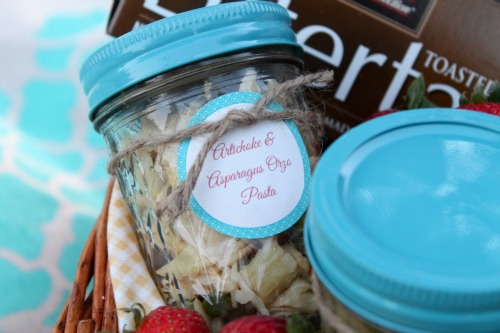 Along with our sandwiches and pasta salad we also had a variety of cheeses, crackers, salami, olives and fresh fruit.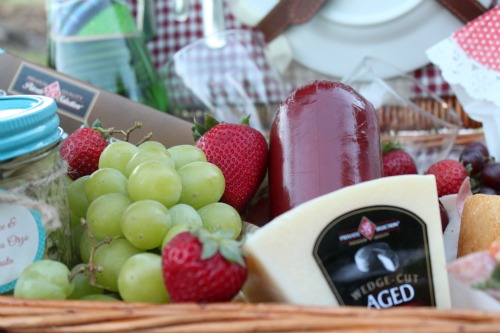 Finally, for a sweet treat I placed store bought chocolate chip cookies in wax glassine bags.  I used a small doily, cupcake liner and an enjoy sticker to embellish the top of the bag.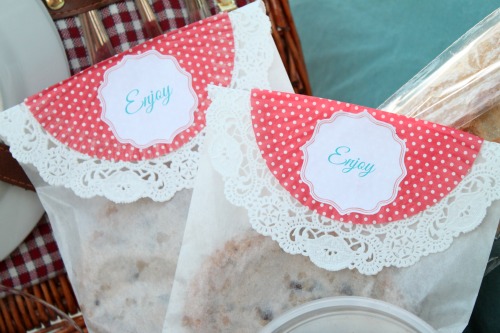 Pick a beautiful location and take a few pillows and books along with you for a relaxing evening with your date.