This last weekend we had the pleasure of hosting some business guests for my husband over at the house. It was a little hectic of a day since we had had a birthday party in the early afternoon too but there is nothing like running all day to burn some calories before a big dinner!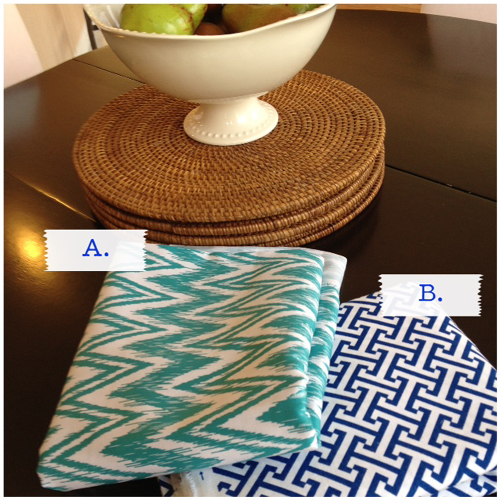 On Instagram I had shown my choices for a table runner and I choose the navy Greek key print (can't wait to use the other one for another party!). I think it was a good choice for an evening meal.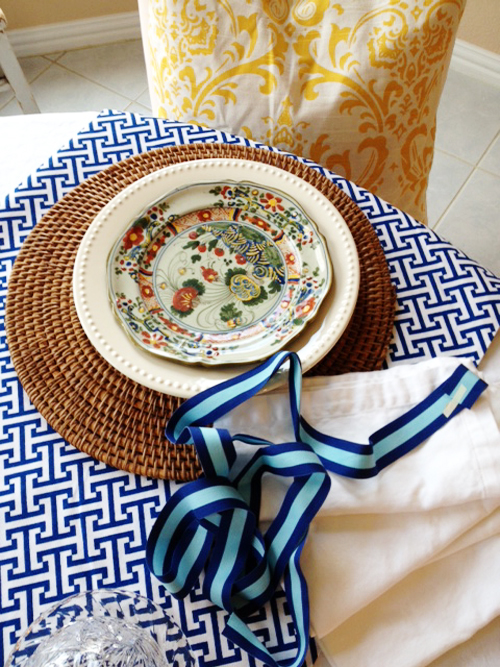 Since this was a more of a business casual meal we were not making it formal and decided to eat  in our breakfast room off the kitchen.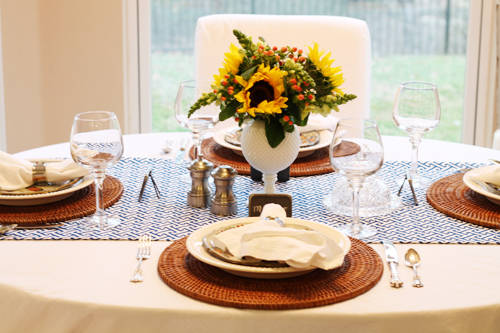 I set the table using our rattan place mattes and Emma plates from Pottery Barn (we use everyday!). Then I mixed in some antique pieces to give some sophistication and elegance. I seem to do this in all my table settings as seen here and here! My Italian salad plates date back to the early 1900's and my gorgeous vintage milk glass vase has an art deco look that was the perfect touch.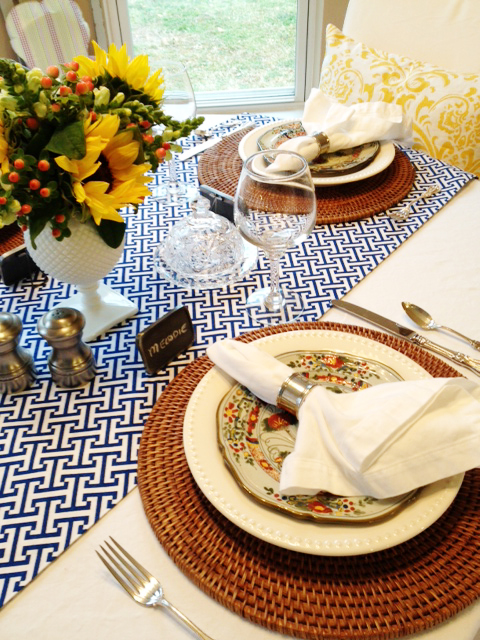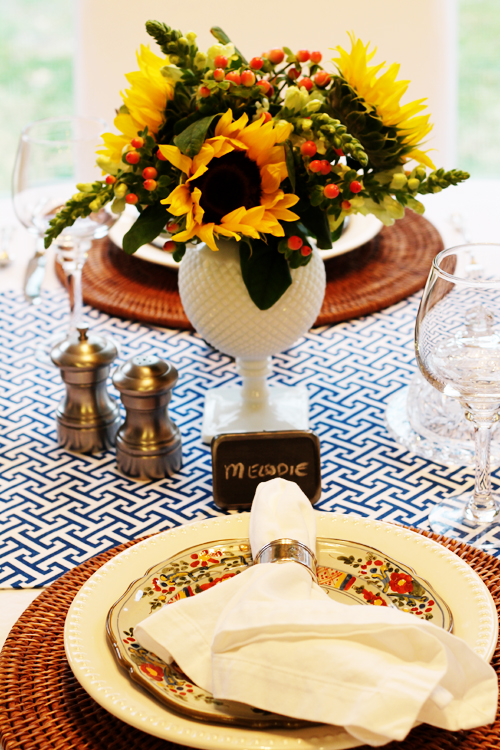 I created a short floral arrangement using store bought flowers. I love small arrangements on a table this size that can encourage conversation.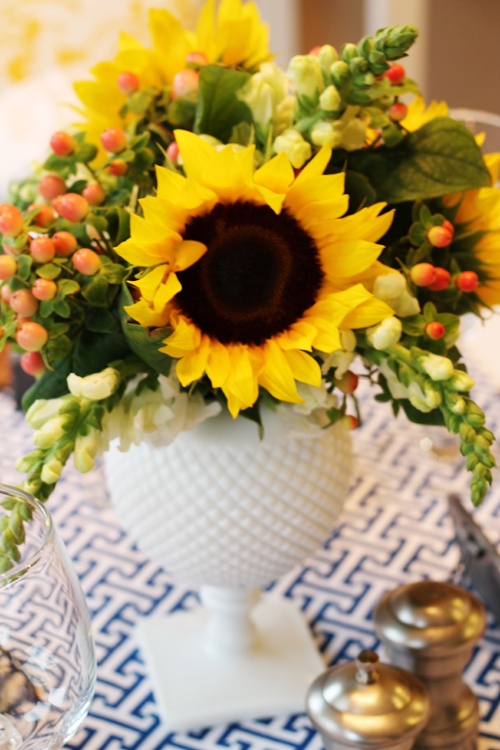 Pewter napkin rings and salt & pepper shakers are my staples for my dinner parties. I love the look of pewter!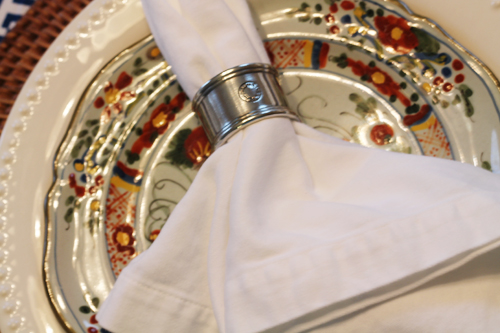 I served a salted caramel cake for dessert with vanilla bean ice cream to finish the night off.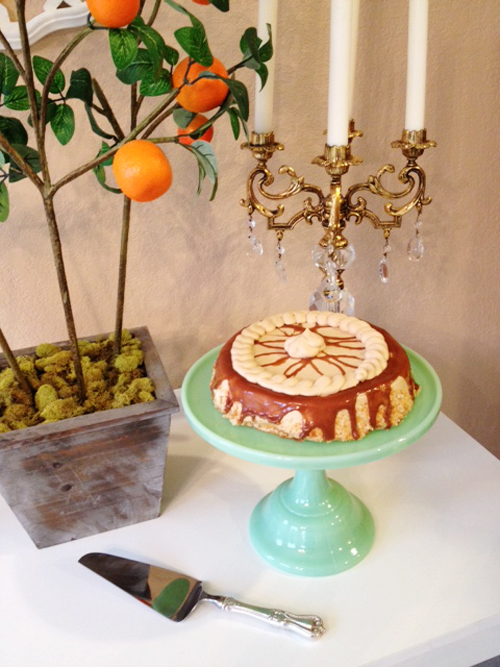 Needless to say we were all very full and tired!
I would like to thank Pottery Barn for reposting our dinner party picture on their site. I was extremely flattered and excited!!
You too can follow along in my daily life behind the scenes of ABN on Instagram. I am slightly addicted to this new form of social media!!