DIY Taper Candles and a Thanksgiving Mantel
Hey hey, it's Keki, from Home with Keki, and I am back with my DIY striped taper candles and painted votive candle holders as part of my Thanksgiving Mantel.
Every year I have a different color scheme for Thanksgiving and after having done the light/white themed Thanksgiving last year, I thought how could I completely change it up? Well, by going with darks and classic colors.
I also knew I wanted to use different color candles but, when I picked them out they looked so boring. I had seen many photos of black and white striped candles or white and gold striped candles, and I just loved them, but not the hefty price tag.
So, why couldn't I just paint my own stripes to make multicolored candles? Would it work for a Thanksgiving mantel? Take a peek, what do you think?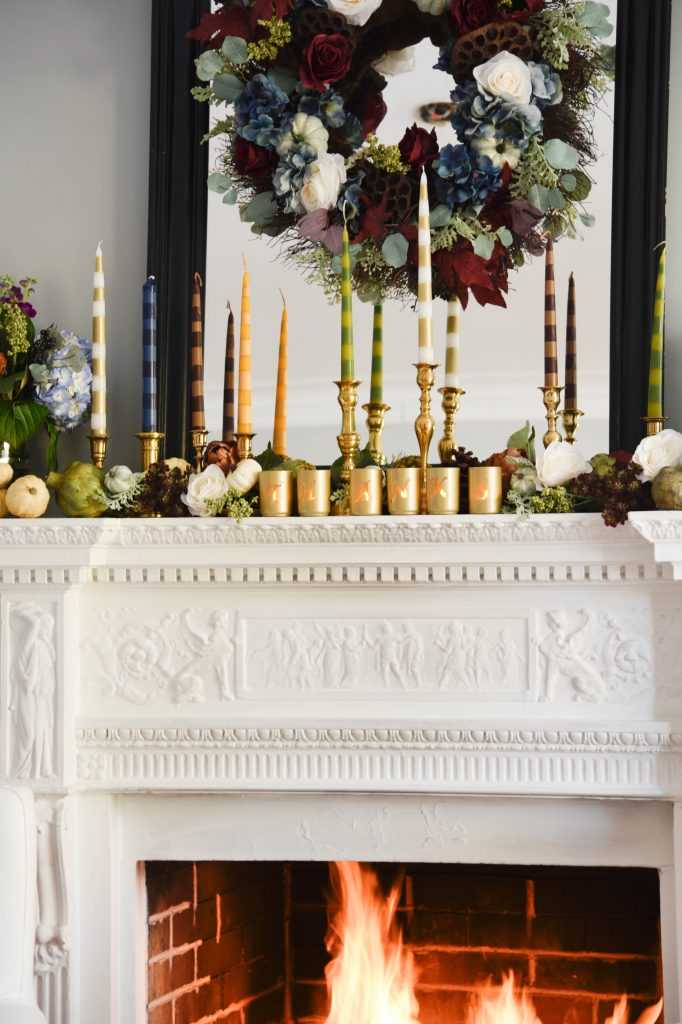 The first thing I did was pick out my main colors for this year: brown, gold or orange, olive greens, and I can't have a mantel without my favorite color, blue. When I told a neighbor I was going to have blue, they reminded me that blue isn't typically a Thanksgiving color. Hmmmm, thanks for the comment but blue can certainly makes it's way to the Thanksgiving mantel.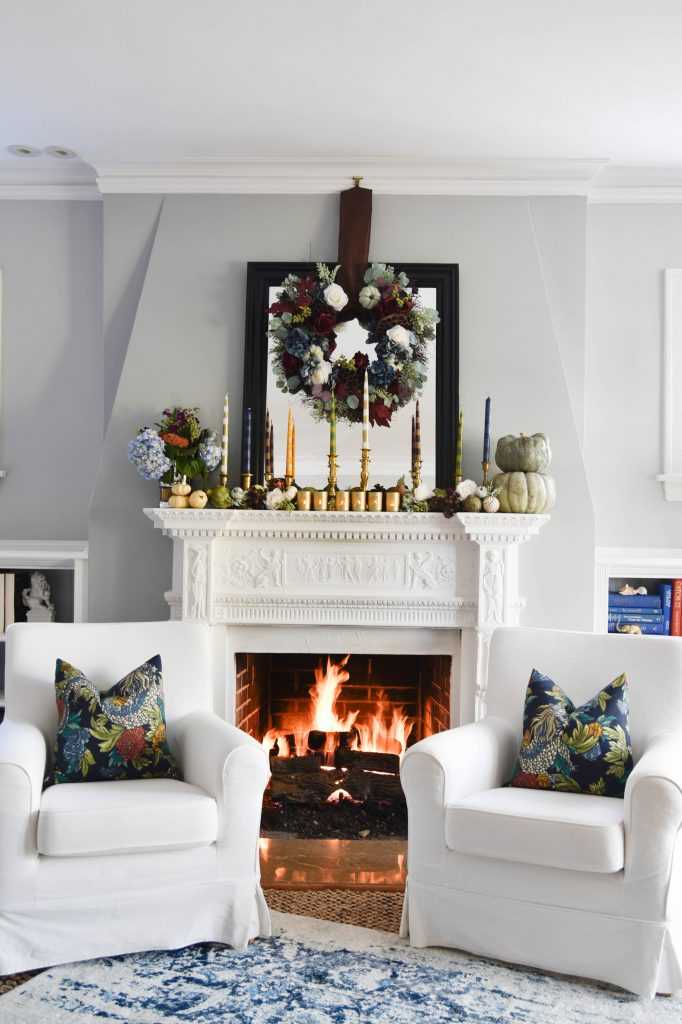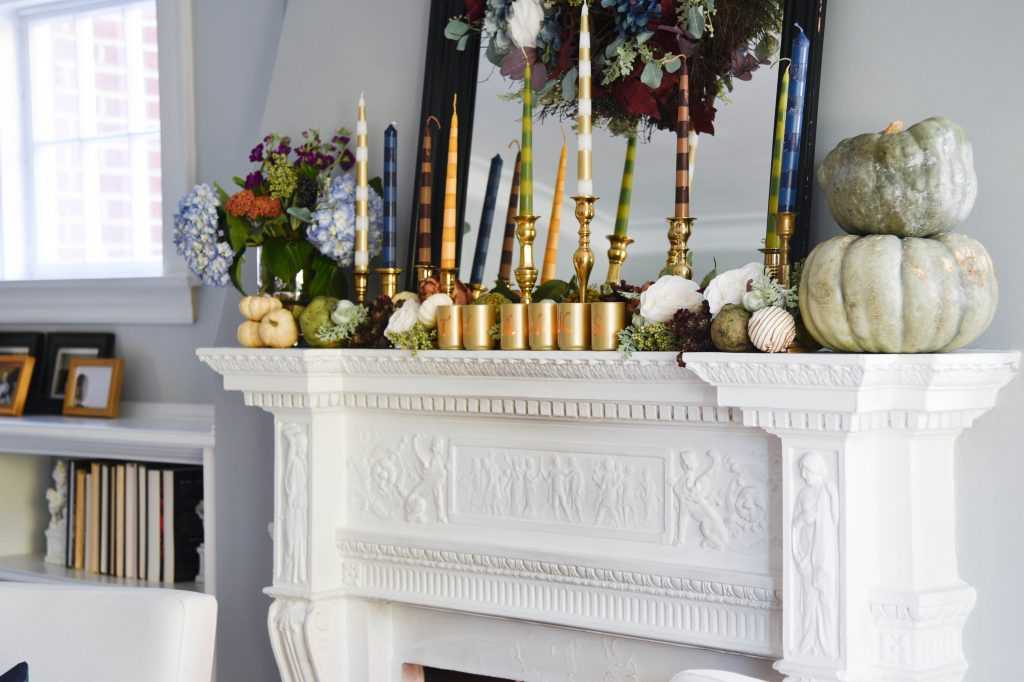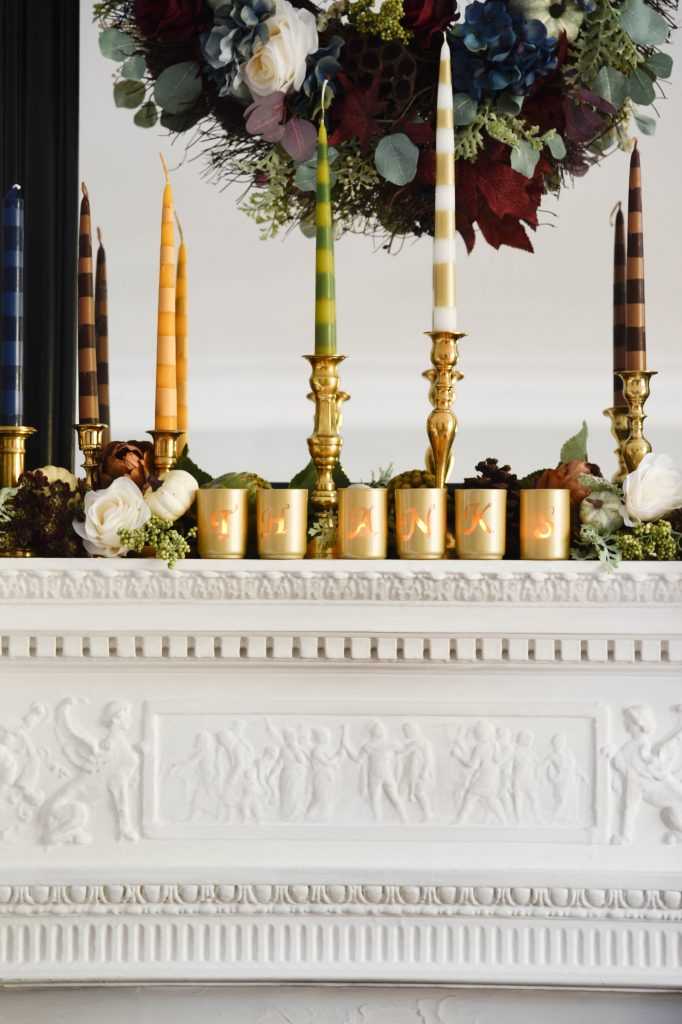 DIY Striped Taper Candles:
Okay, so I picked up 5 different colored candles and used those candles as my theme for the mantel. Now, I learned that not every taper candles takes to spray paint and not every spray paint adheres well to candles. And yes, I tried acrylic paint first and did NOT like how it worked with the candle when it was lit. The wax did not melt easily. And yes, I spray painted and lit one and watched it melt. Wondering how it would melt? Would it release any odors? Would it turn into a massive flame?
I am happy to say that after some trial and error, I found the best combination of spray paint and taper candles.
Supplies:
Blue Tape
Rust-oleum Spray Paint (I tried various brands, but

Rust-oleum Satin and Metallic

were the only ones that adhered well, plus, when burning candles there were no issues)
Taper Candles (loved the ones from

Cost Plus World Market

, great selection of colors, no issues with the spray paint dripping)
Directions:
Cover with blue tape the top part of your candle wick and then the bottom portion of the candle. Basically, the top and bottom are to not be spray painted. Then add 4 more pieces of blue tape between the top and bottom, equally spaced. After I completed one, I used that as my guide to match all the taped off candles. I did not want all the stripes at different intervals, I preferred to have them all taped off at the same points, see second photo below.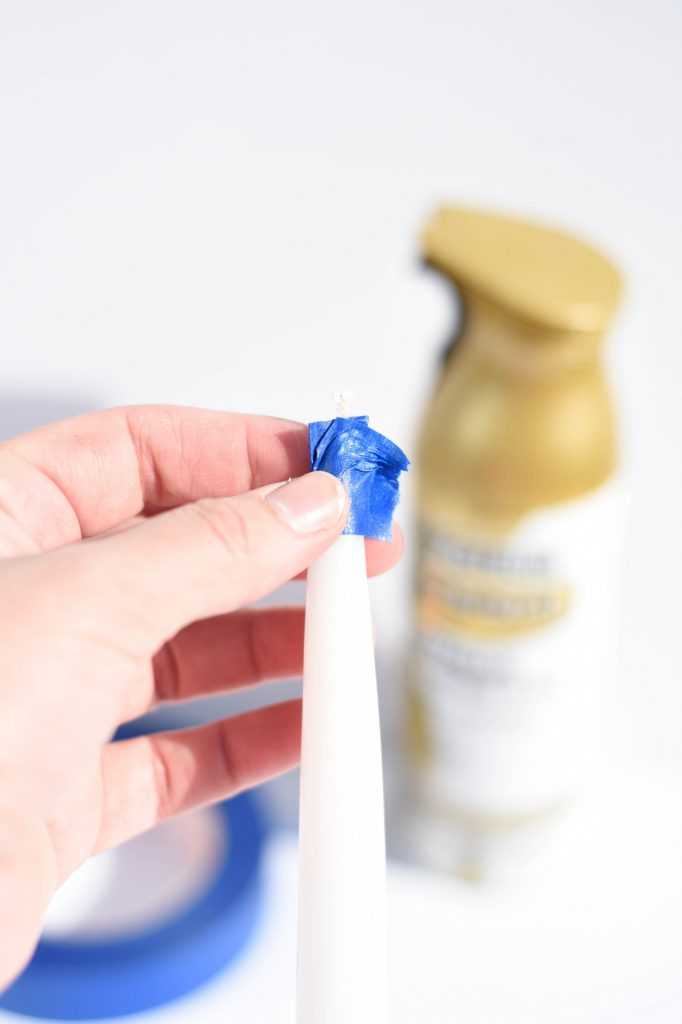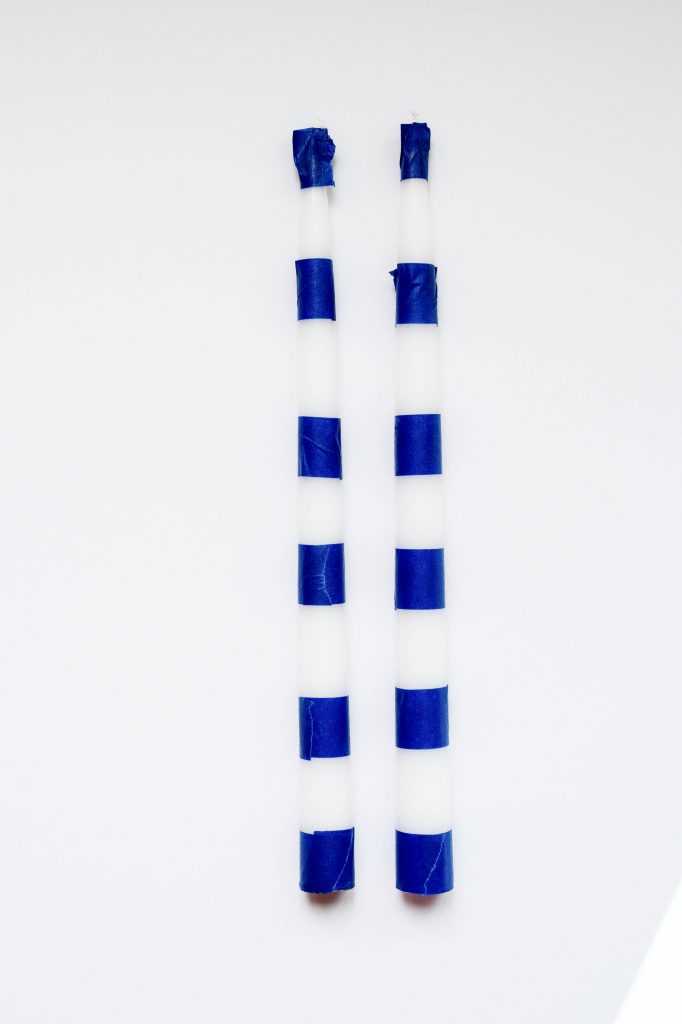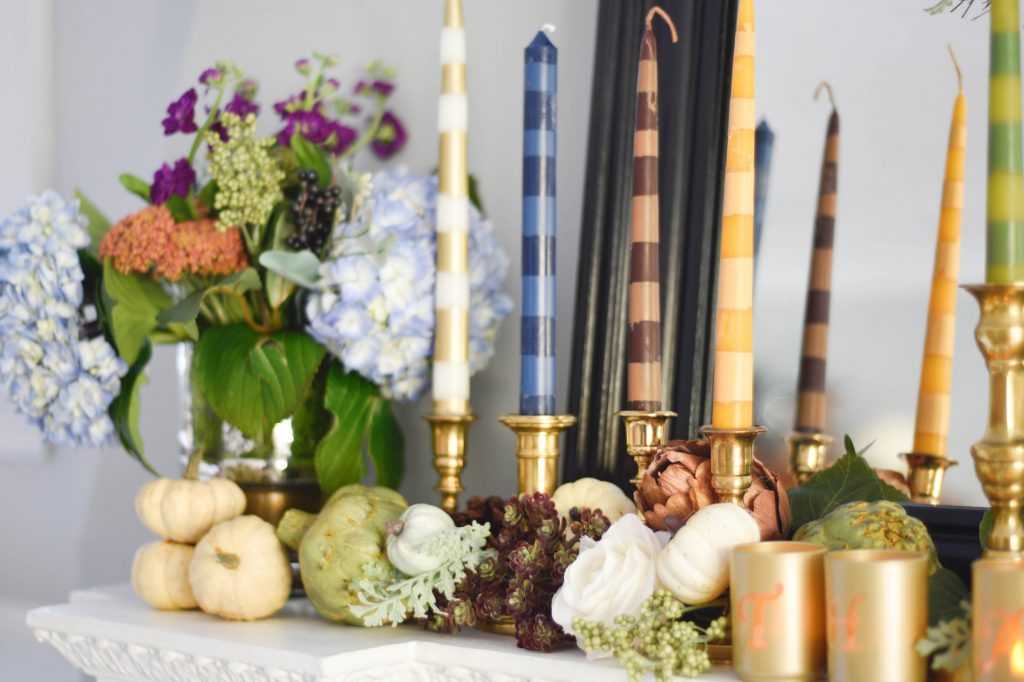 Painted Votive Candle Holders:
Okay, so once I finished, I was on a spray painting roll. You know when you start a spray paint project and you are in the groove, you just have to find more things to spray paint. I thought why not spray paint glass votive holders that spell out "thanks." It would balance the height of the taller brass candle holders as well.
Supplies:
Clear glass votive holders
Krylon Spray Paint (Krylon seemed to adhere great to the glass)
Black alphabet letter stickers
Directions

:

Add the stick on letters to your candle holders. Make sure they are on well enough so paint won't seep through, but not too tight that it would be hard to remove. Spray them evenly. Let dry and add a second coat. Once dry, remove the sticky letters.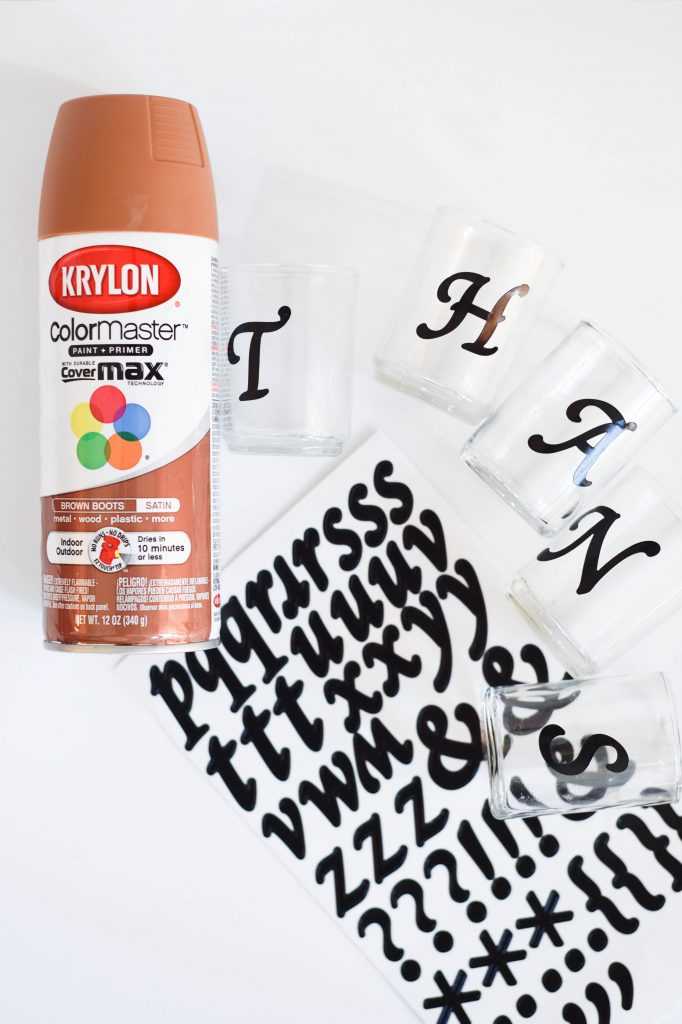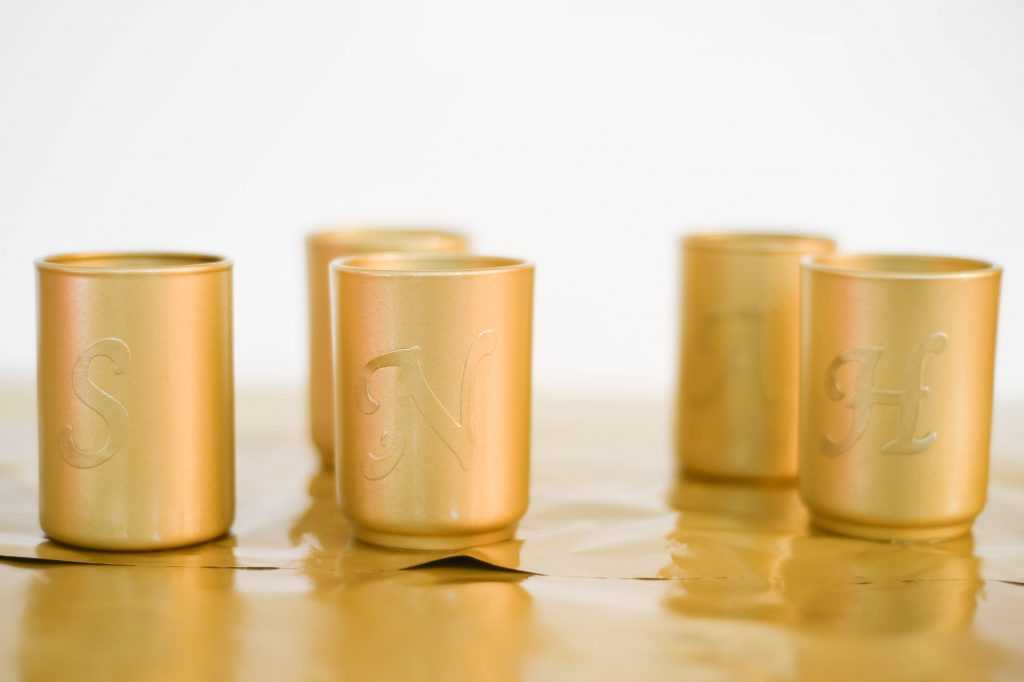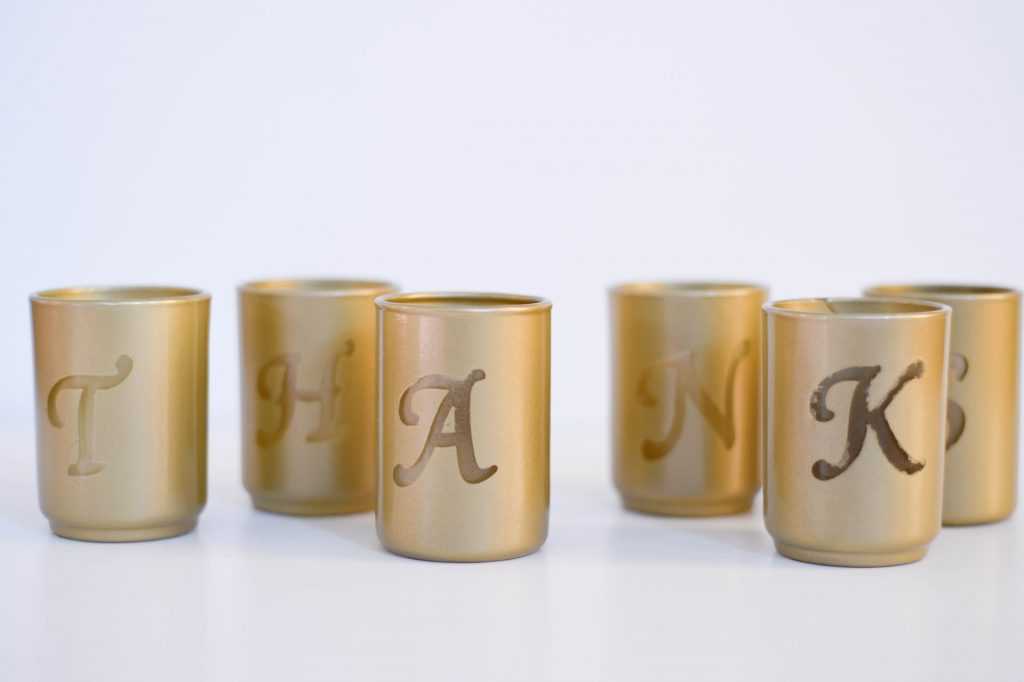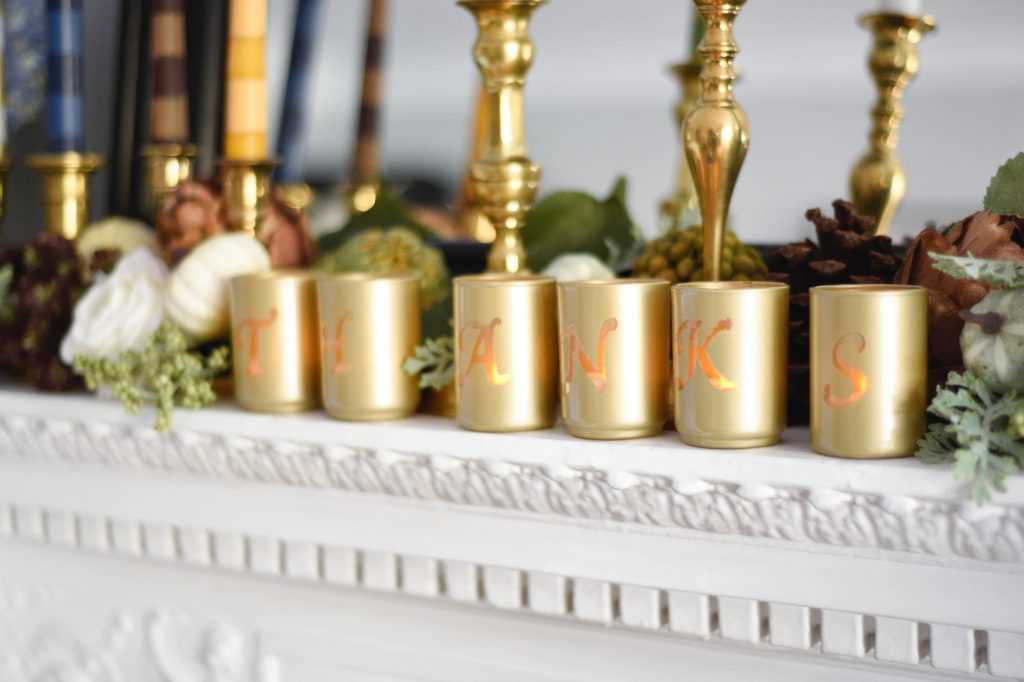 Once the striped taper candles and votive holders were ready, I placed those first on my mantel and then added around it. When styling your mantel, add the vase and larger items first, then the candle holders. They are your base. Then you build around it adding texture and volume. Now, I wish I could use all fresh florals and greenery but it would dry out before Thanksgiving, and I just don't have the budget to keep up with it. So I mix in fresh florals with faux, about 60/40, fresh greenery and faux greenery. If you look closely, you might have a hard time picking out the fresh versus the faux.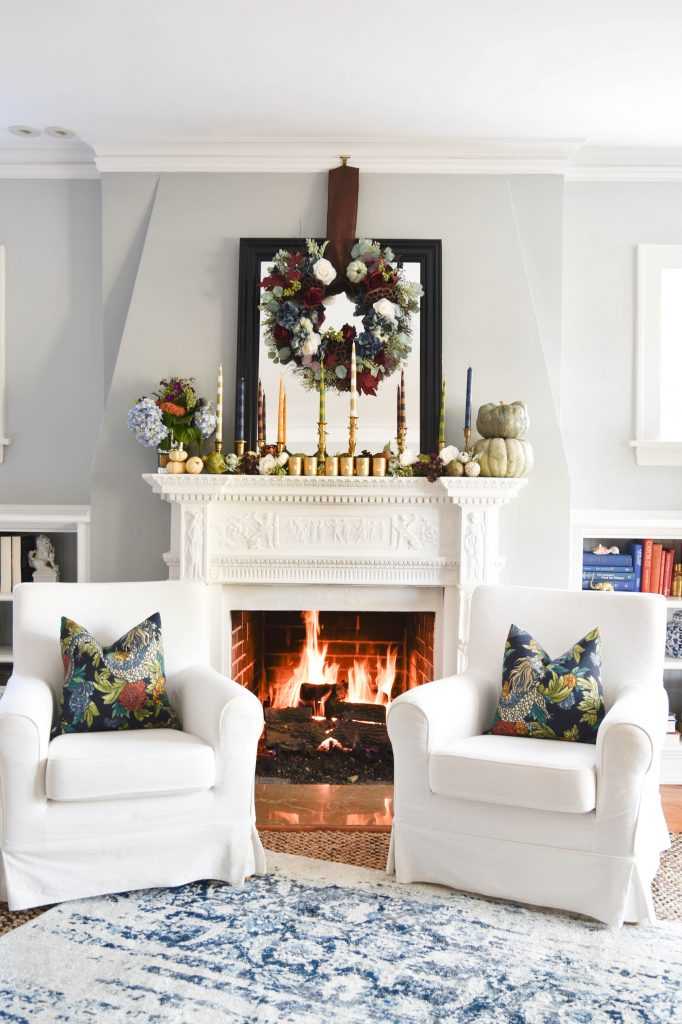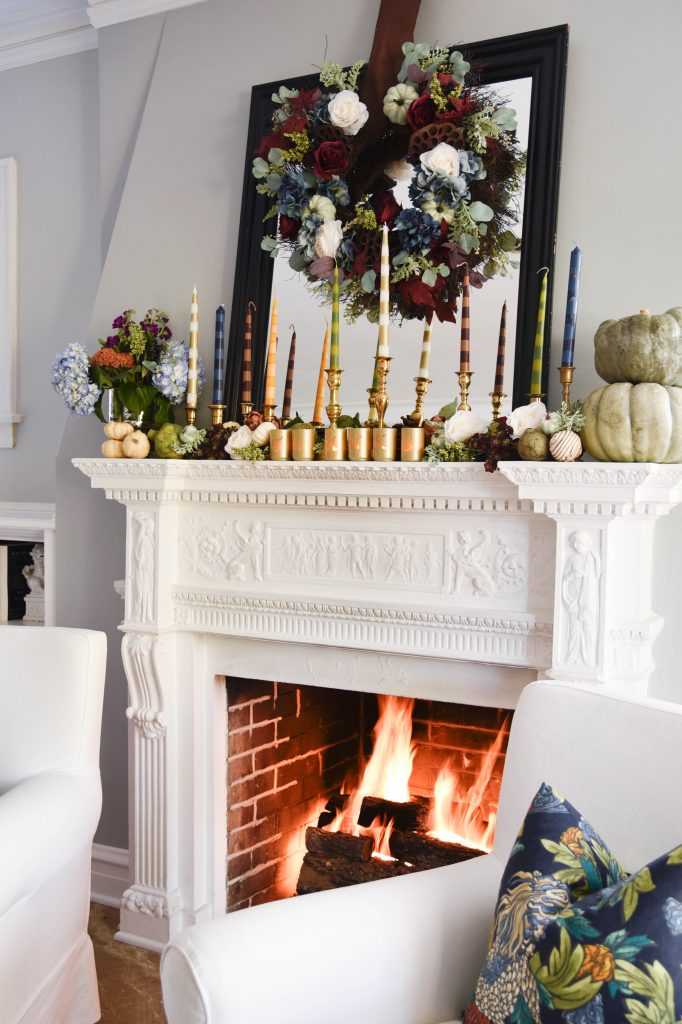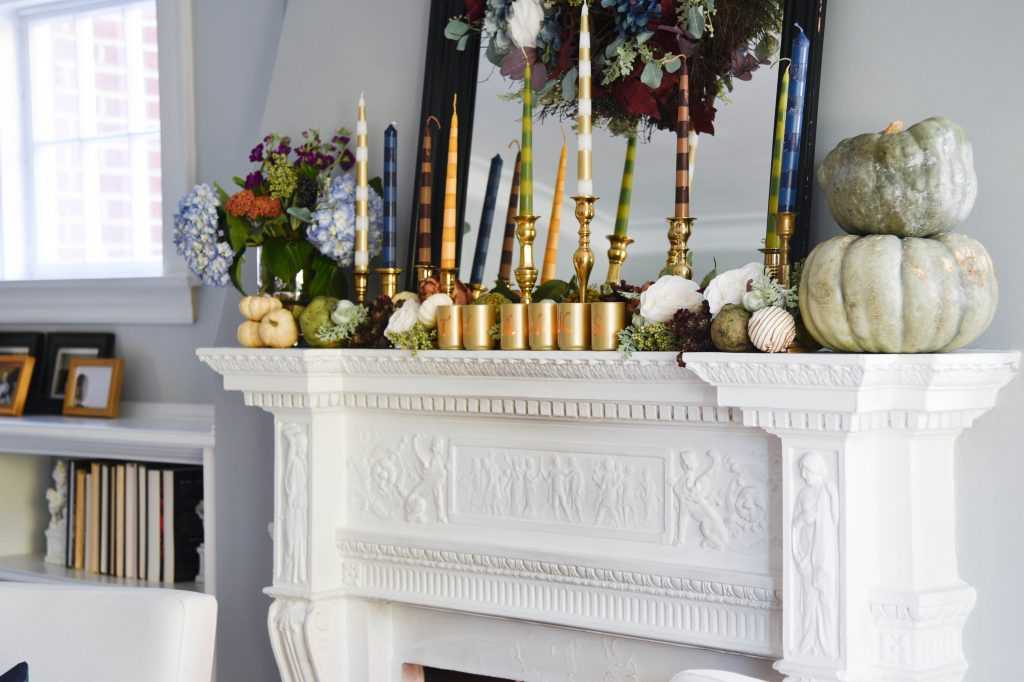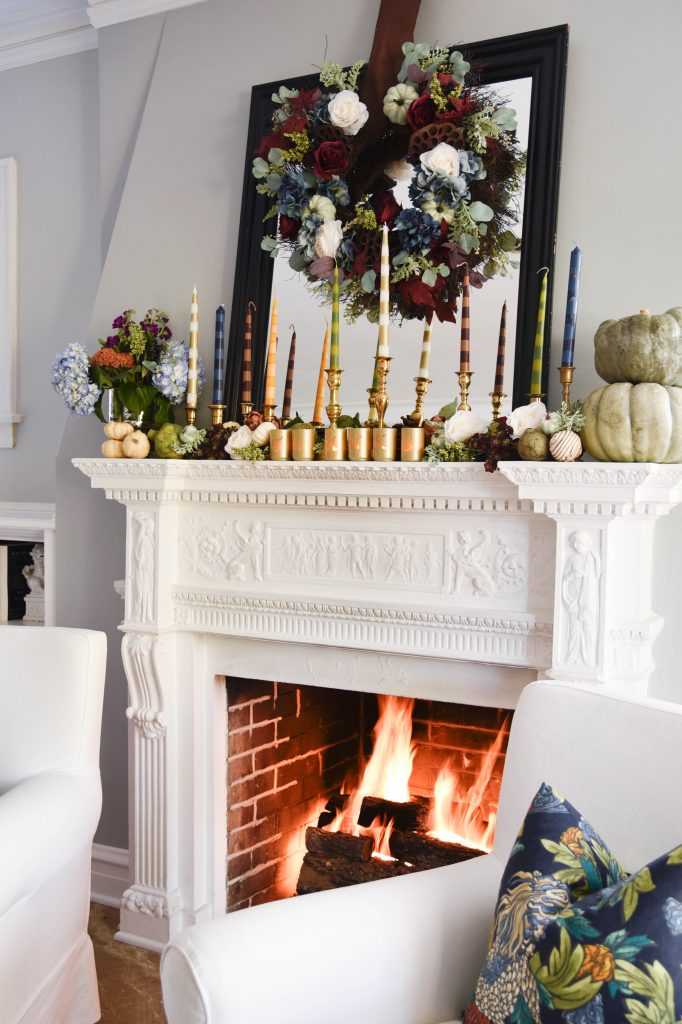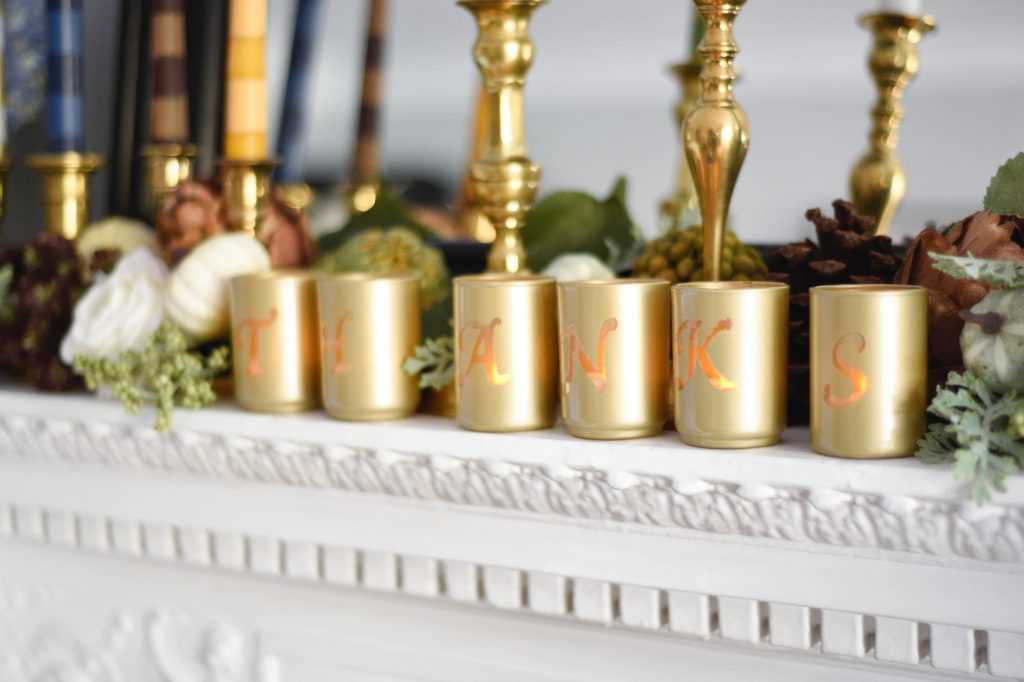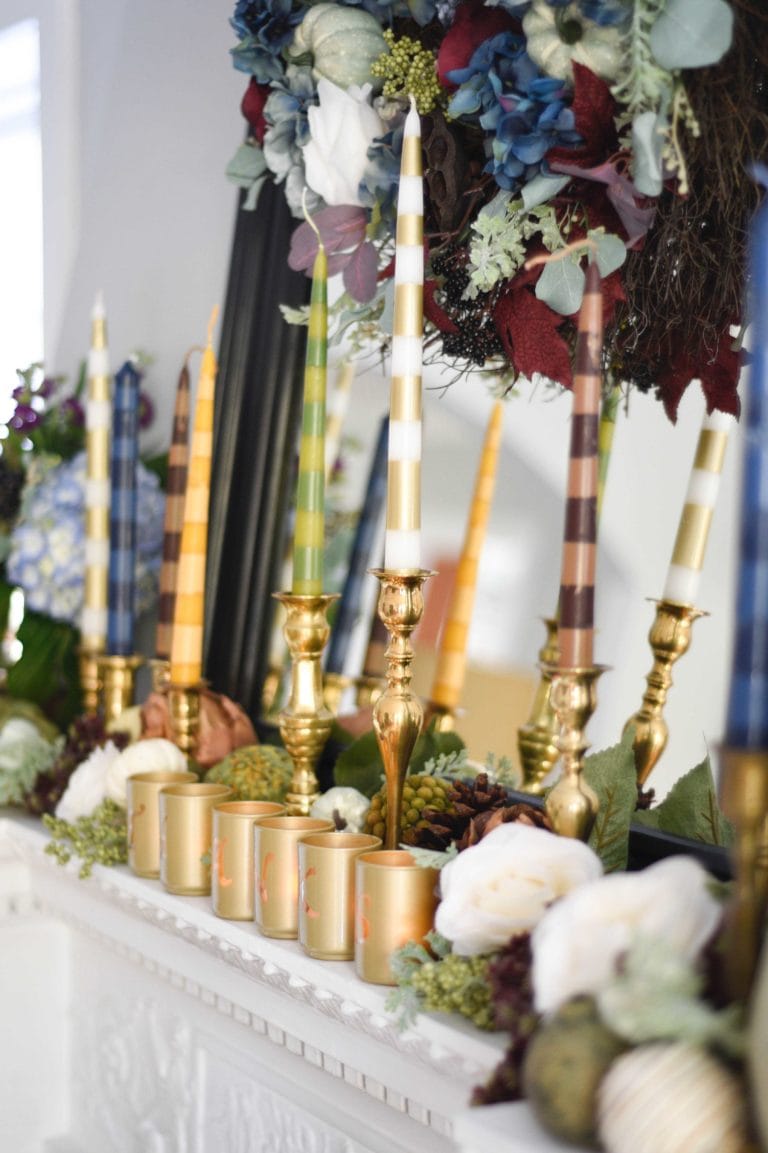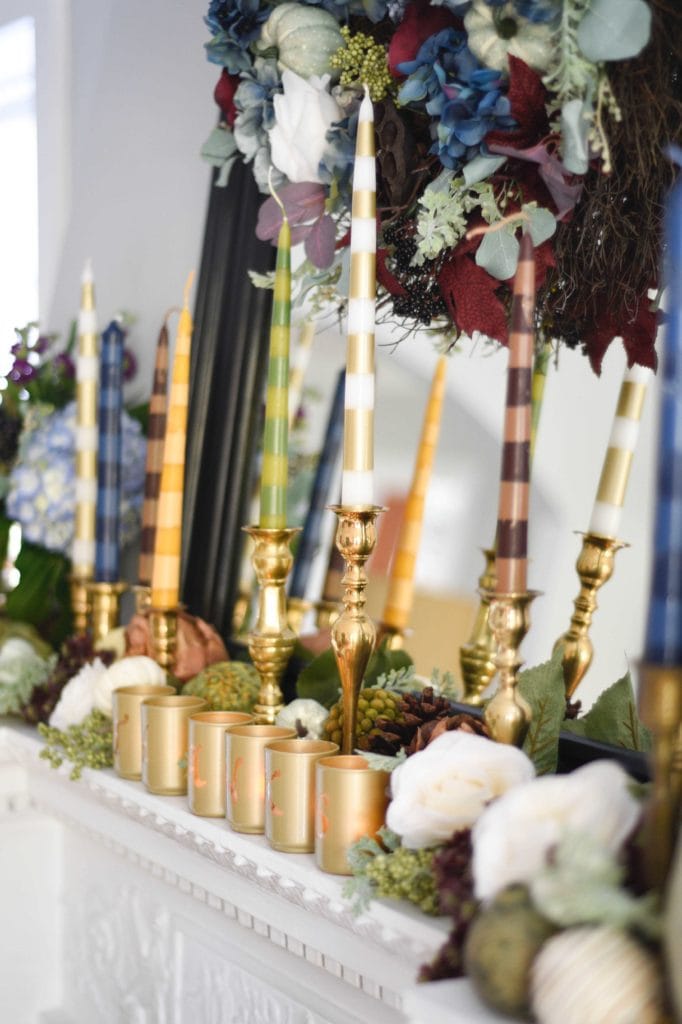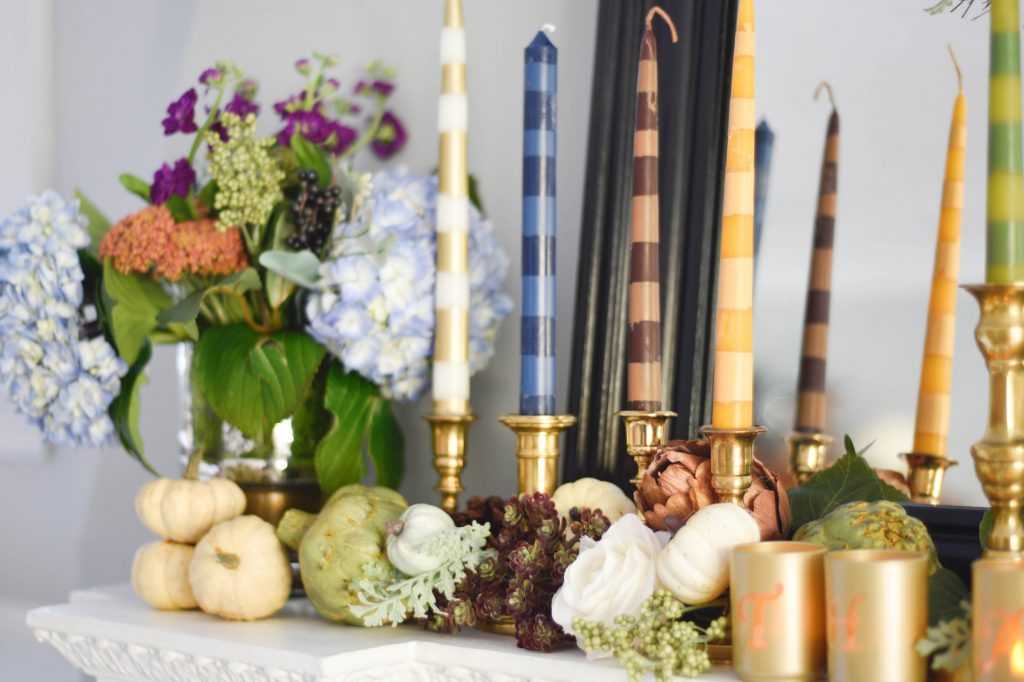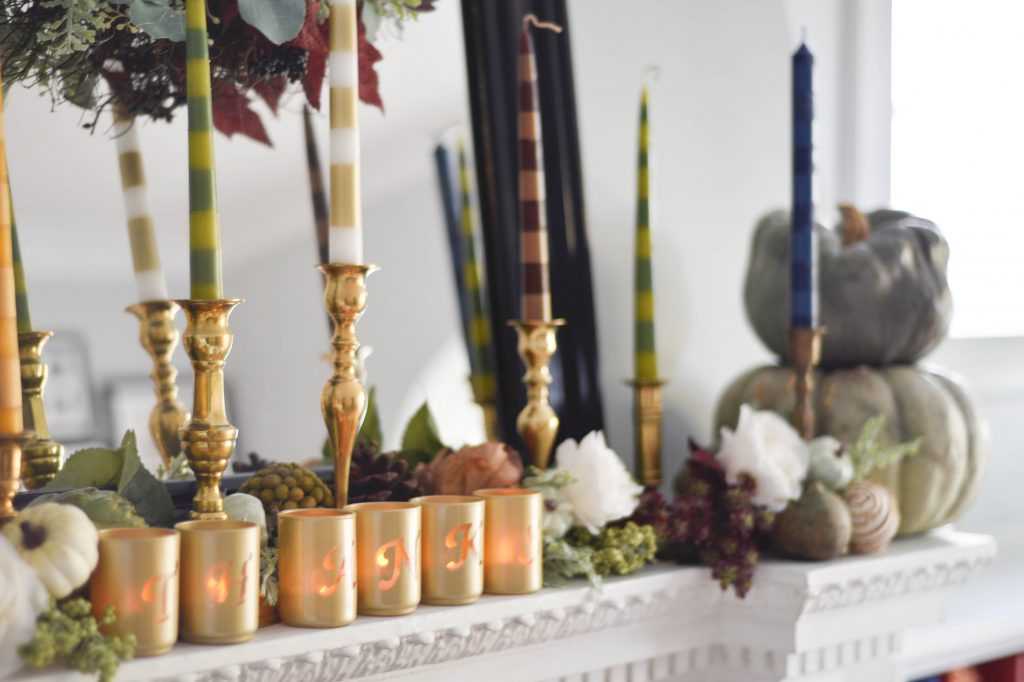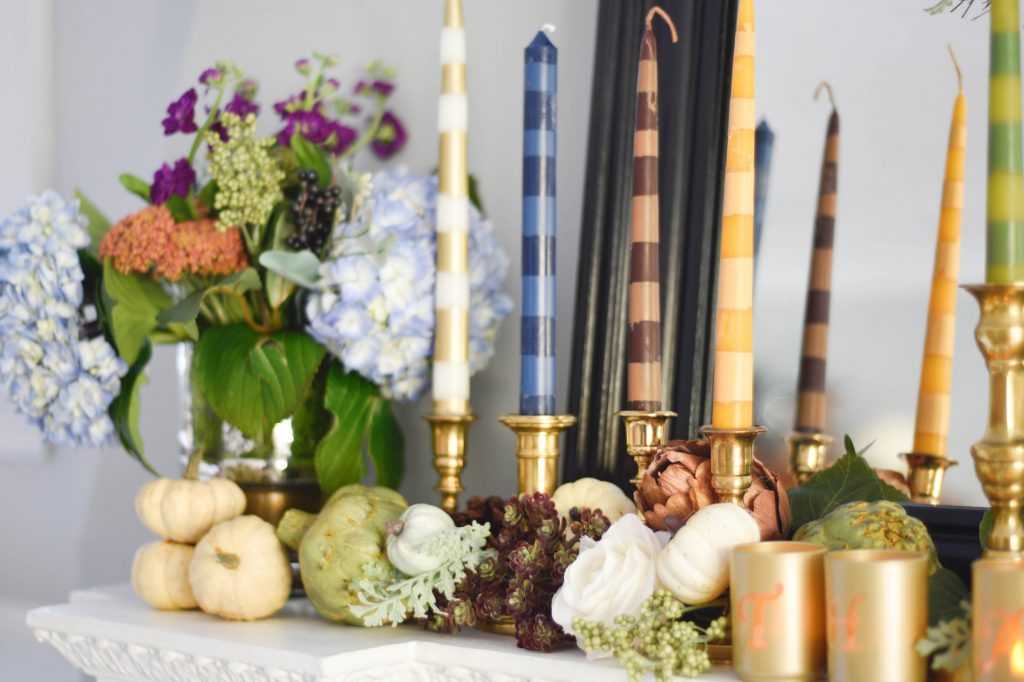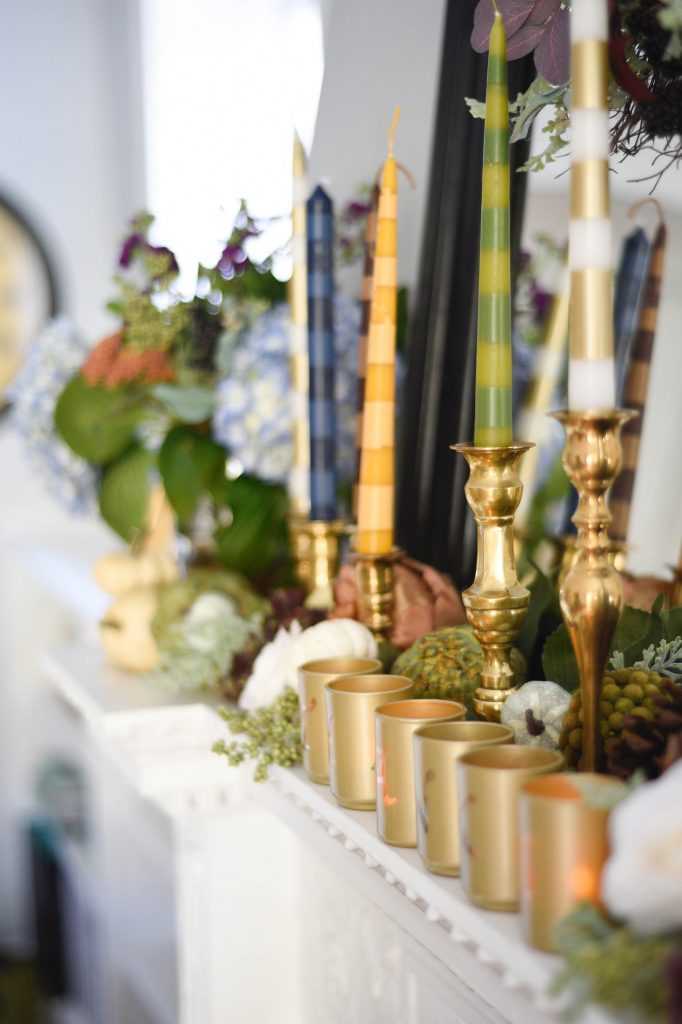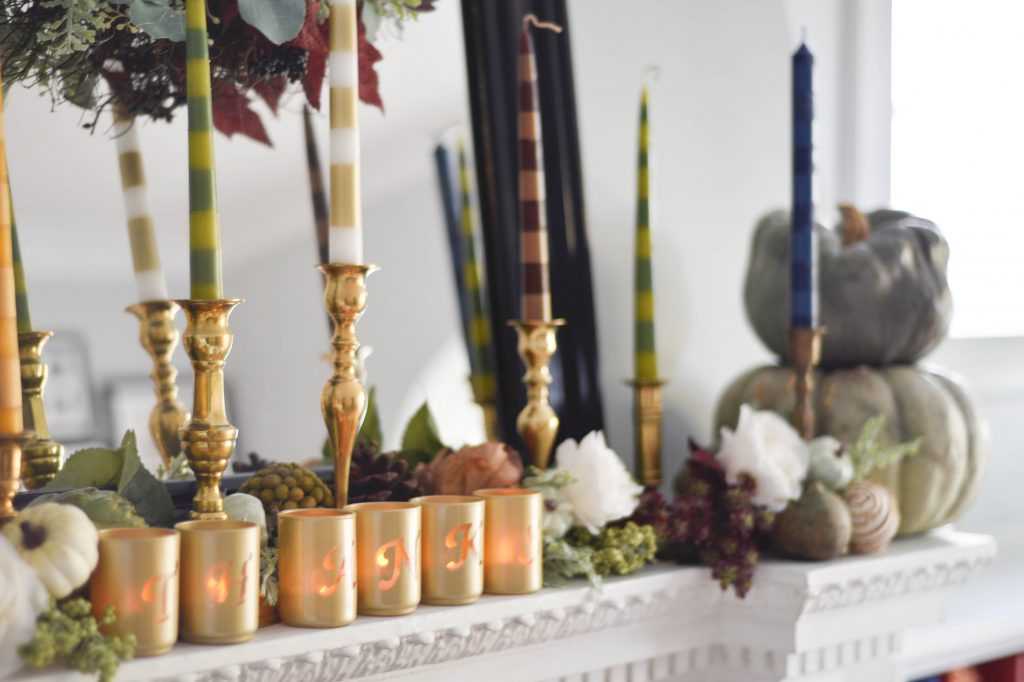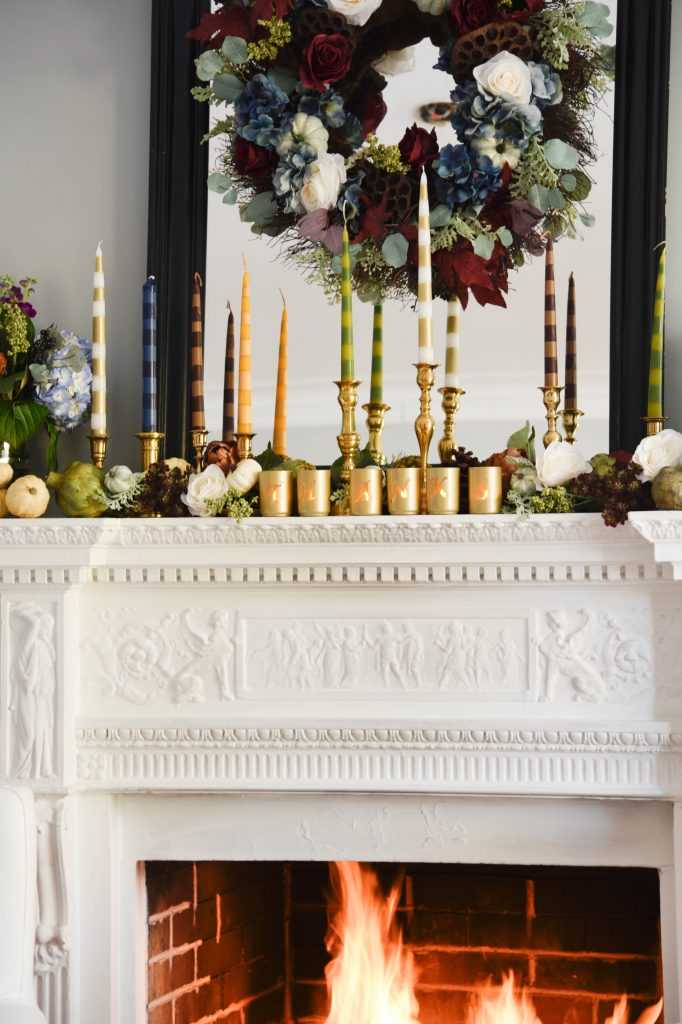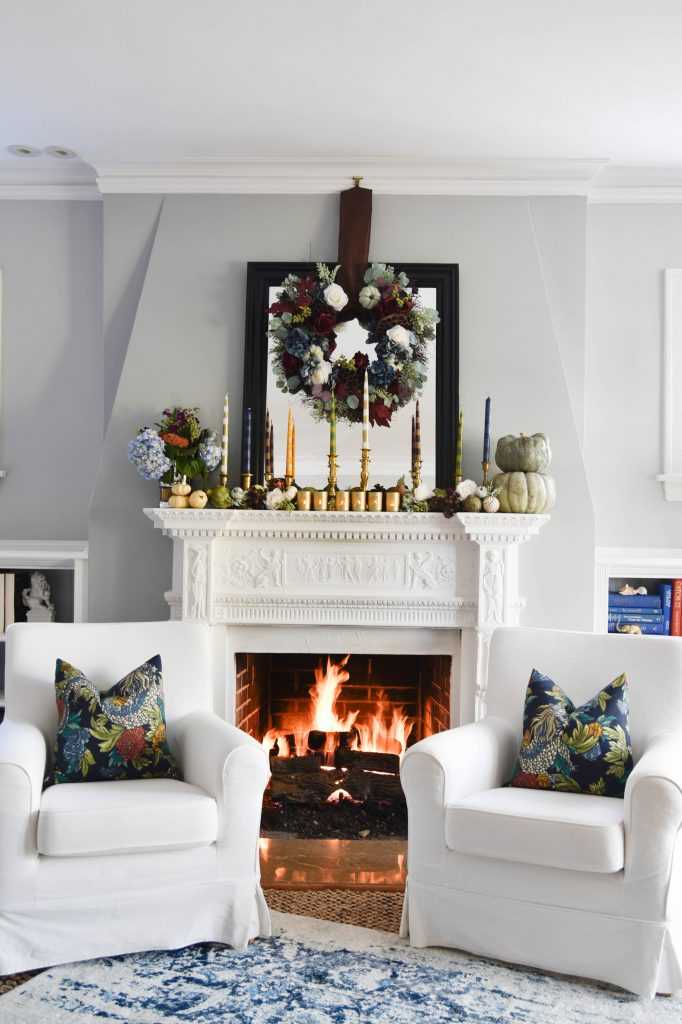 With Thanksgiving just around the corner, go ahead and grab supplies in your home, candles and paint. It is a quick and easy way to dress up your Thanksgiving table or mantel without spending too much.