How To Layer A Bed
This post may contain affiliate links. Please read our disclosure policy.
Welcome to the ultimate guide on how to layer a bed! There are a lot of design tips and tricks to achieving the perfect layered bed to keep in mind when you decorate your bedroom.
As an interior designer for over 20 years, I started A Blissful Nest to help you tackle the littlest to the largest design problems in your own home, so let me help you create the bedroom of your dreams!
Did you know that layering your bedding not only adds a decorative touch but also provides added warmth and comfort during those chilly nights?
Whether you are a fan of luxurious bedding or prefer a more minimalist look, I've got you covered with everything you need to know about layering your bed.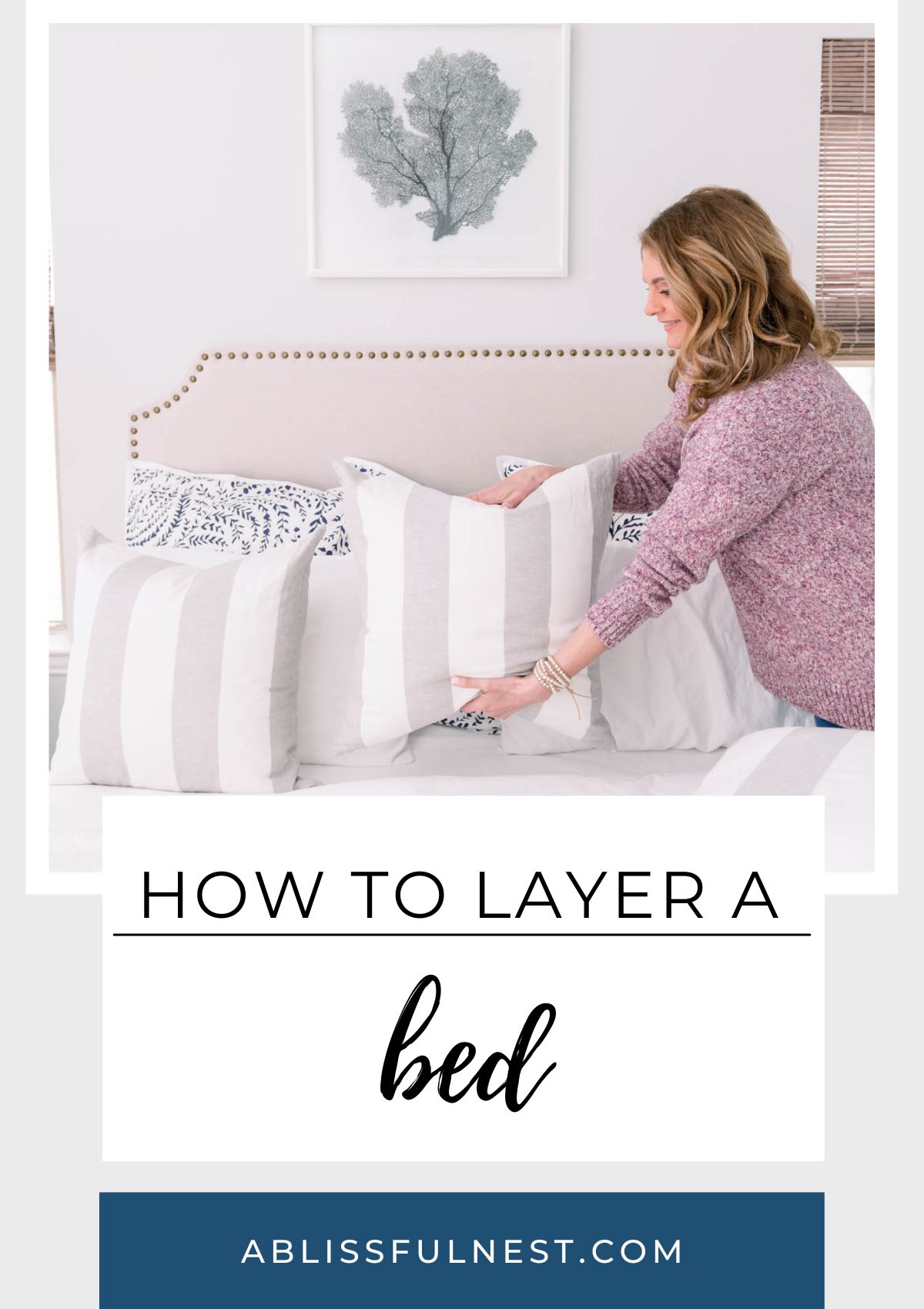 Your bedroom should be your haven. Where you go at the end of the day for total relaxation and rest.
With so many different bedding pieces you can add to your bed, various options of fabrics to choose from, and knowing how to add each bedding piece to your bed depending on the season, can be a very overwhelming process.
Maybe there are bedding pieces that you have never heard of or some you have no idea what they are.
Use the guides I have created to make educated decisions on what pieces are the best ones for you.
Bedding Layer Guides
With so many different pieces of bedding available on the market, it can be confusing what each one is.
Use these guides to help you understand what each bedding piece is, how they are used when layering a bed, and where to purchase the best pieces so you create the ultimate cozy bed.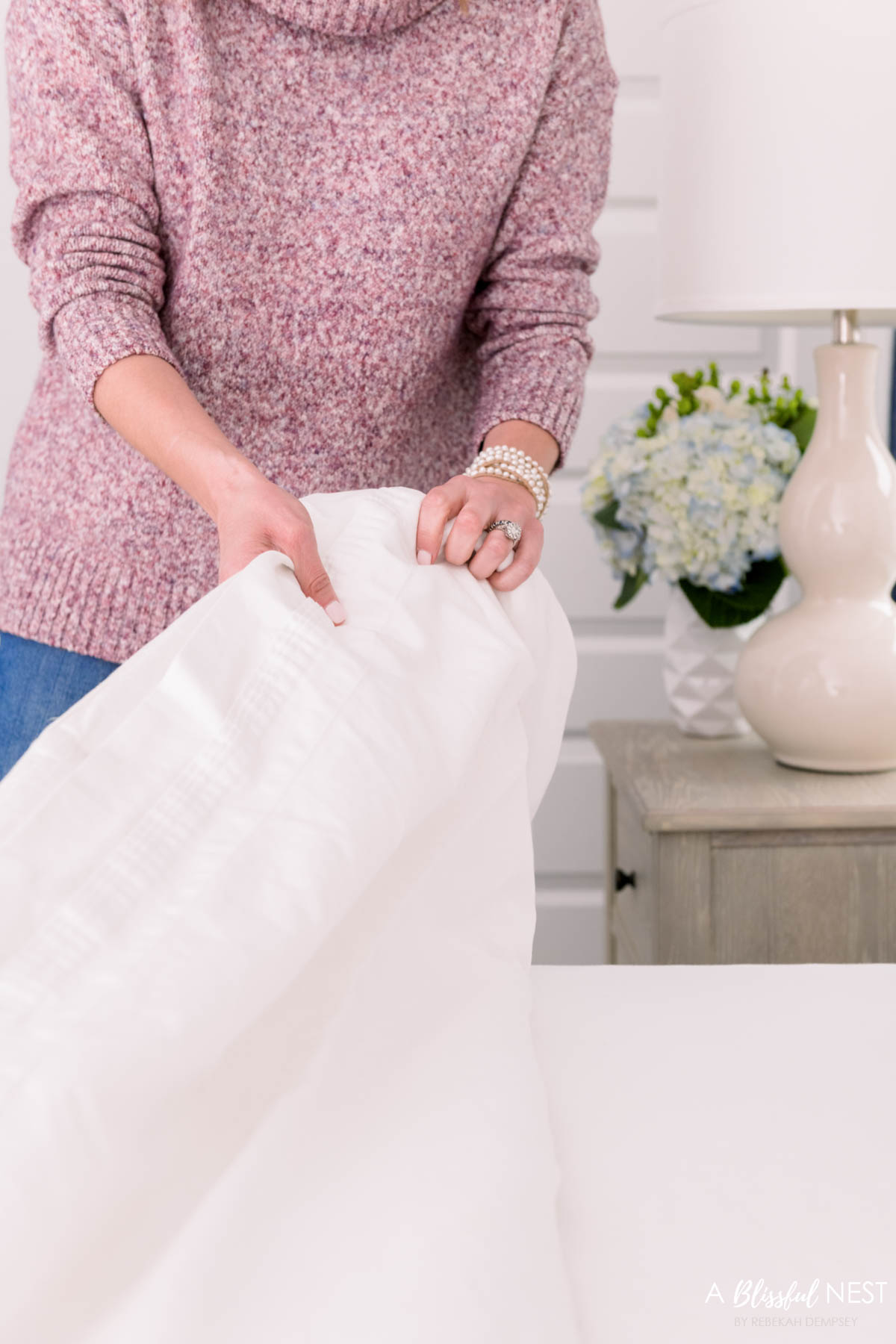 How To Layer A Bed By Bedding Type
Knowing how to layer a bed by bedding type can make all the difference in transforming your bedroom from a simple place to sleep to a luxurious sanctuary.
It's not just about the aesthetics either – proper layering can ensure a comfortable temperature and support for a good night's sleep.
But knowing which bedding piece is right for you will help you create the perfect sleeping experience just for you.
Use these bedding guides by bedding type to help you decide what ones to use and purchase along with how to use them.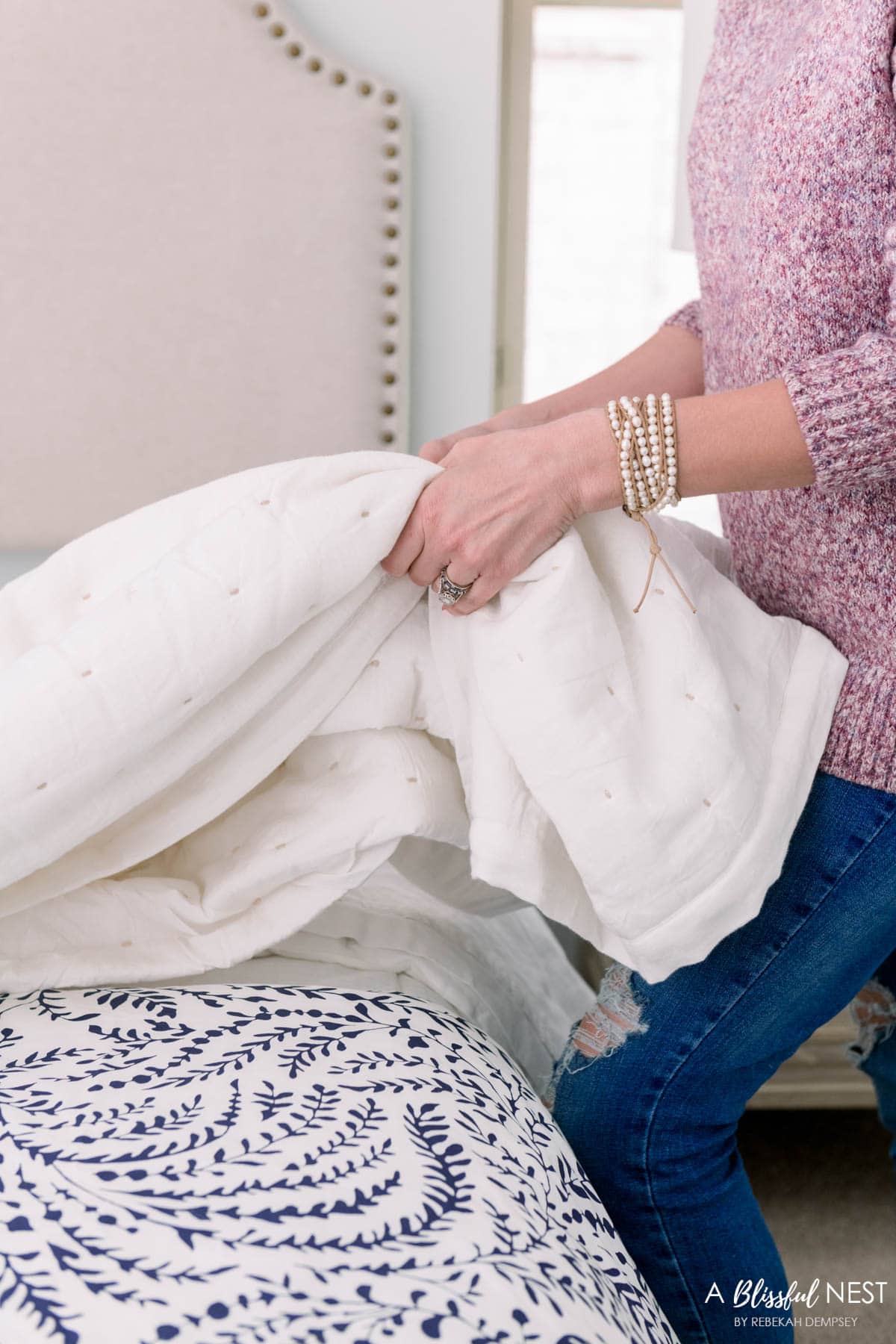 How To Layer A Bed By Season
Learning how to properly layer your bed by season is a game-changer.
Not only does it ensure that you stay comfortable throughout the year, but it also adds a stylish touch to your bedroom.
The key is to use different layers and textures depending on the weather.
Use these guides on how to layer a bed by season to help you decide what pieces you need and how to use them for maximum comfort.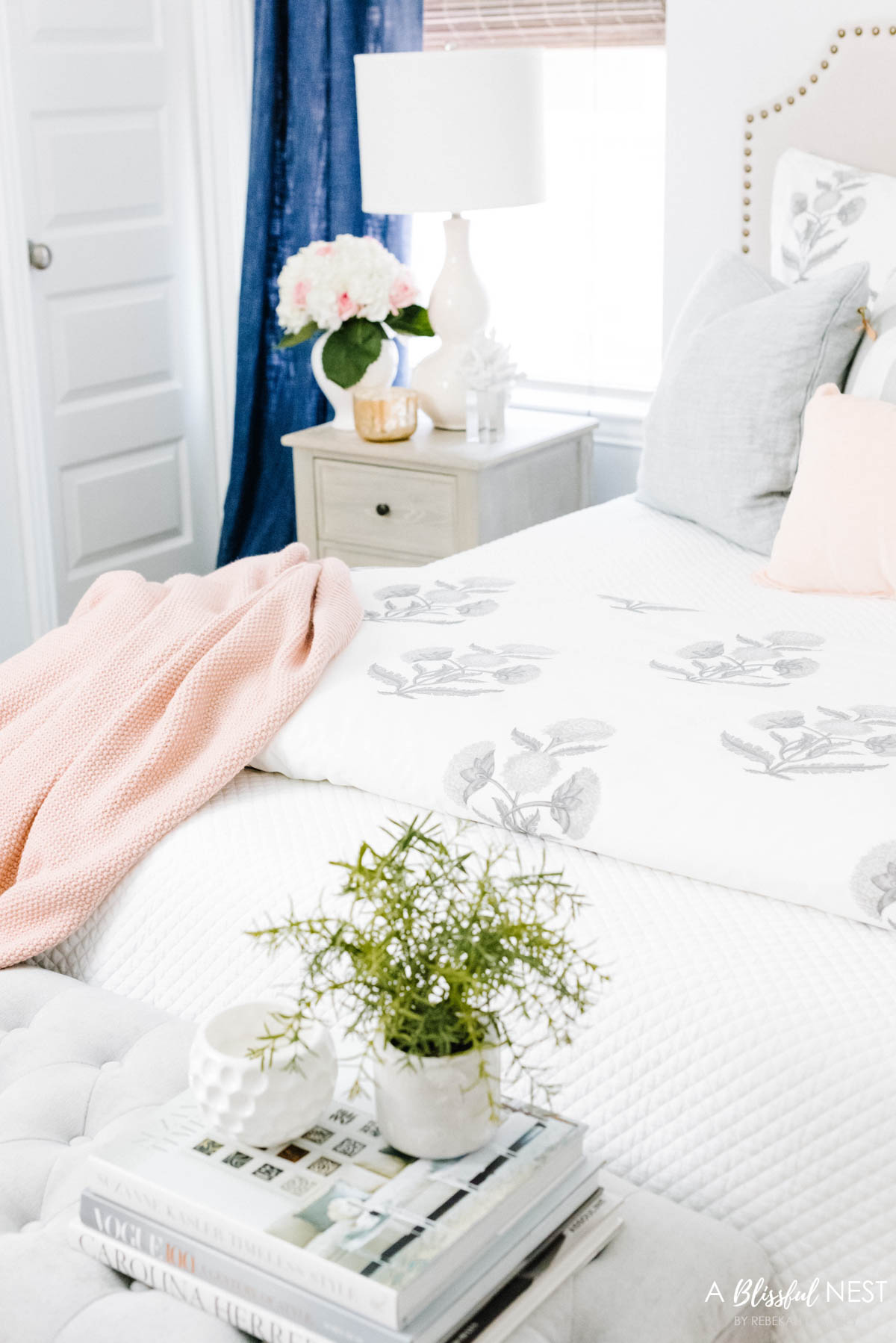 Designer Tips For How To Layer A Bed
Learning how to layer a bed like a designer not only elevates the visual appeal of your sleeping space but also ensures that you have a cozy and comfortable sanctuary to retreat to after a long day.
From combining different textures and fabrics to choosing the right colors and accessories, there's so much that goes into creating the perfect bed that feels just right.
It's all about finding the perfect balance between comfort and style.
Use these designer guides on how to layer a bed to get that elevated look for your bed.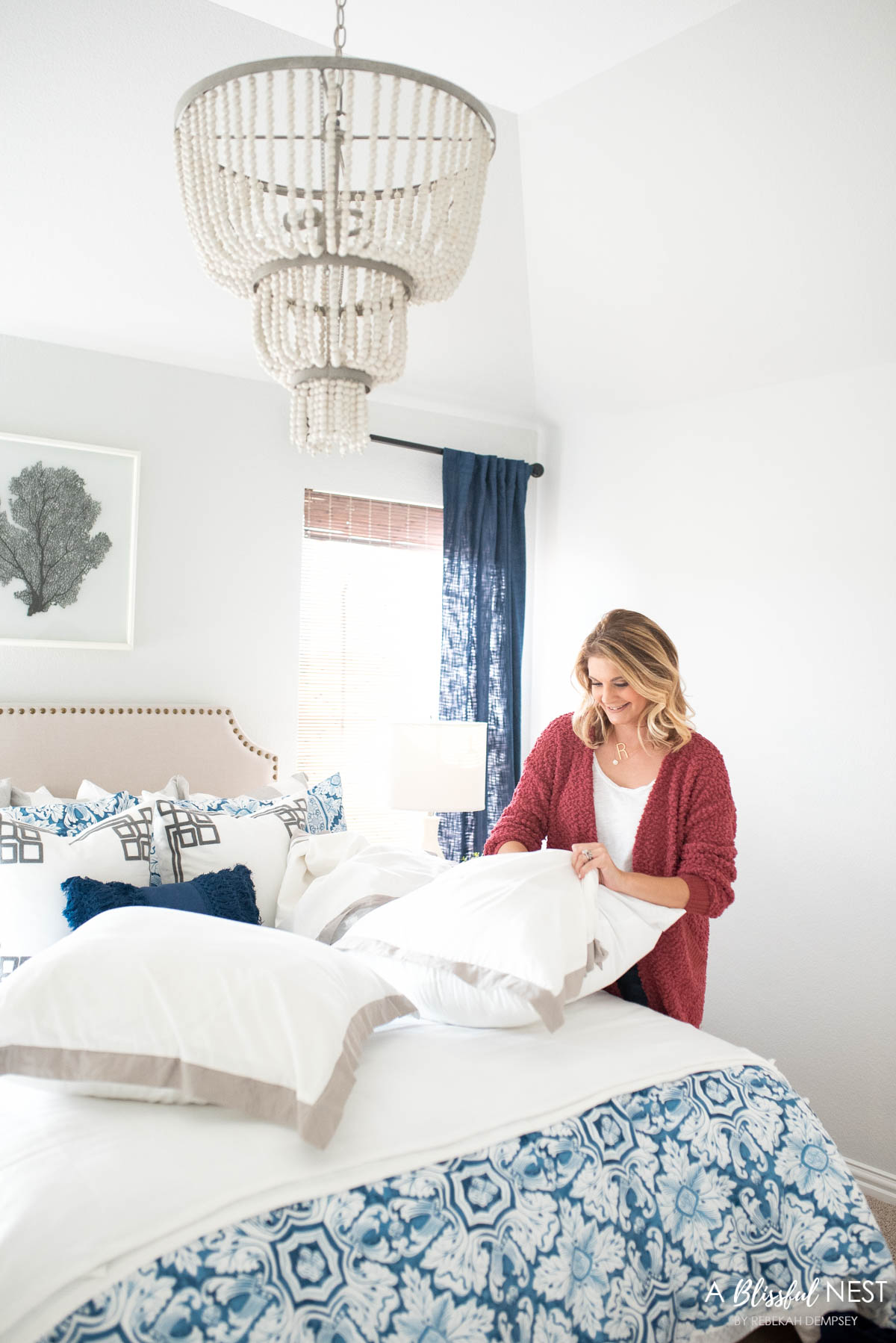 Best Places To Shop For Bedding
There are many great places to shop for bedding but here is where I shop personally for our family and my clients.
Tap Photos To Shop

How To Take Care Of Your Bedding
Taking care of your bedding properly is essential for maintaining its quality, comfort, and longevity. Here are some tips on how to take care of bedding so it will last longer and look it's best.
Wash your bedding regularly

: It is recommended to wash your bedding once a week. Use a mild detergent and follow the care instructions on the label.

Avoid using hot water

: Hot water can damage the fibers in your bedding, so use warm or cold water instead.

Use the right cycle

: Use a gentle cycle to prevent damage to your bedding.
Dry your bedding properly: Tumble dry your bedding on a low heat setting or hang it outside to air dry.

Iron if needed

: If you want a crisp, smooth look, iron your bedding on a low heat setting.
Store your bedding properly: Store your bedding in a cool, dry place to prevent mold and mildew.

Rotate your bedding:

Rotate your bedding every few weeks to prevent wear and tear in the same spots.

Use pillow protectors

: Use pillow protectors to prevent sweat, oils, and stains from damaging your pillows.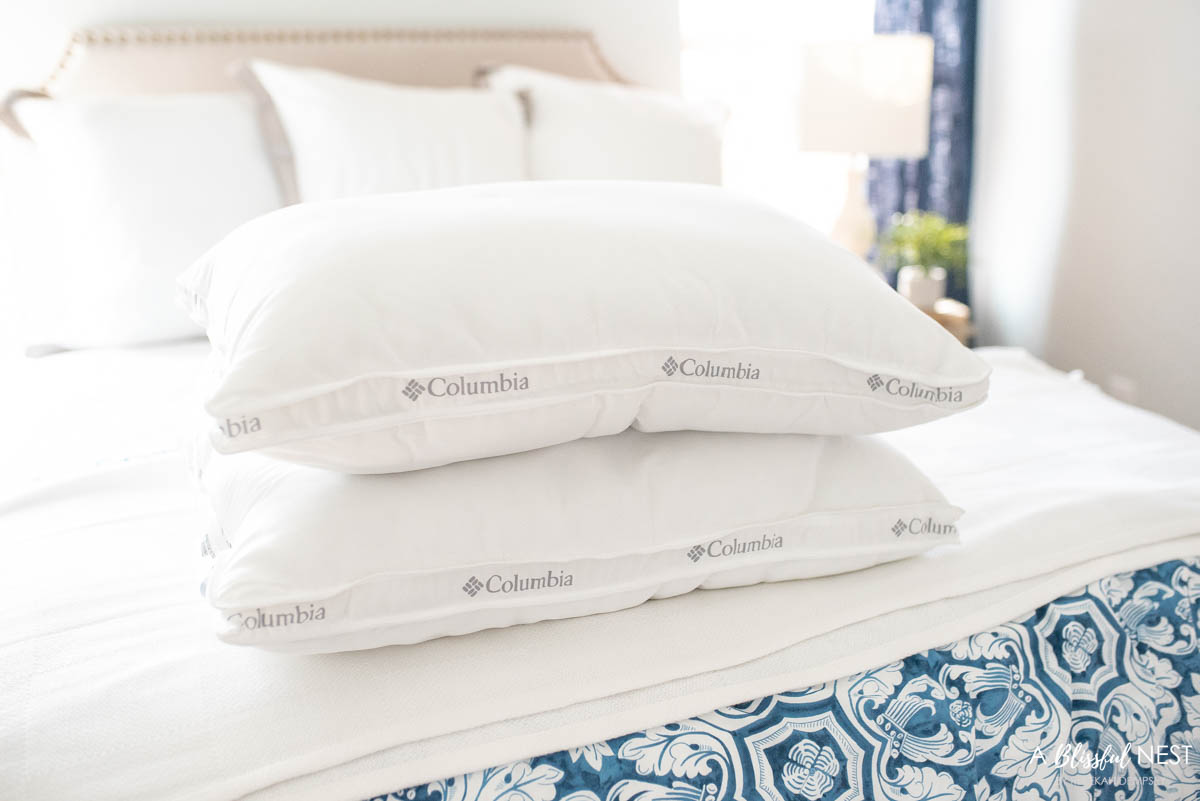 Layering a bed can transform your bedroom into a cozy and inviting sanctuary.
By using these guides to layer your bed, you can create a beautiful and comfortable bed that you'll love to sleep in every night.
Remember to choose quality bedding, start with a solid foundation, layer with different textures and patterns, and finish with pillows and throws.
And don't forget to take care of your bedding properly to maintain its quality and longevity.
With these tips in mind, you can create a layered bed that not only looks beautiful but also feels like a luxurious retreat.
So go ahead, experiment with different textures and colors, and have fun creating the bed of your dreams!