Elements of Rustic Christmas Decor
Hello new friends! It's Ashley here again from Little Glass Jar! With a few weeks left until Christmas I wanted to share a little of what has been going on at my home for the holidays! Every year I decide on a decor theme, and this year for the first time I chose to forego my favorite traditional Christmas reds, and go strictly neutral and rustic. I always look forward to using vibrant, bright colors because I normally don't use them in my decorating throughout the year, so it was hard at first for me to find Christmas decor that was more muted. Once I found things that kept with my rustic theme, I absolutely loved the change this season and thought I would share what I think are some good choices for rustic decor!
Elements for Rustic Christmas Decor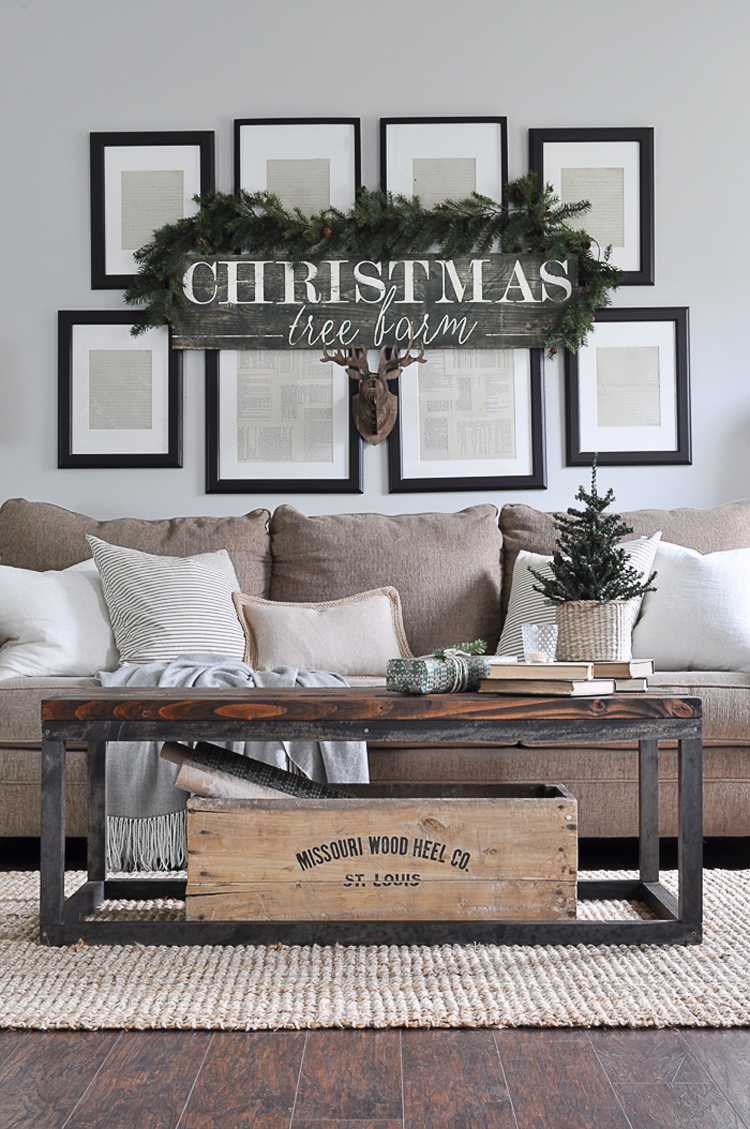 Use Muted Christmas Colors.
Most of my go-to Christmas colors include a ton of bright reds and greens, but this year I wanted to go with more natural, earthy tones to go along with my rustic theme. I decided that I would work in more of the dull, dark greens you would find in a Christmas tree, browns/tans,  and pops of white.  I actually was inspired to use this color scheme from some green and tan plaid and patterned wrapping paper I found! It's funny where you find inspiration!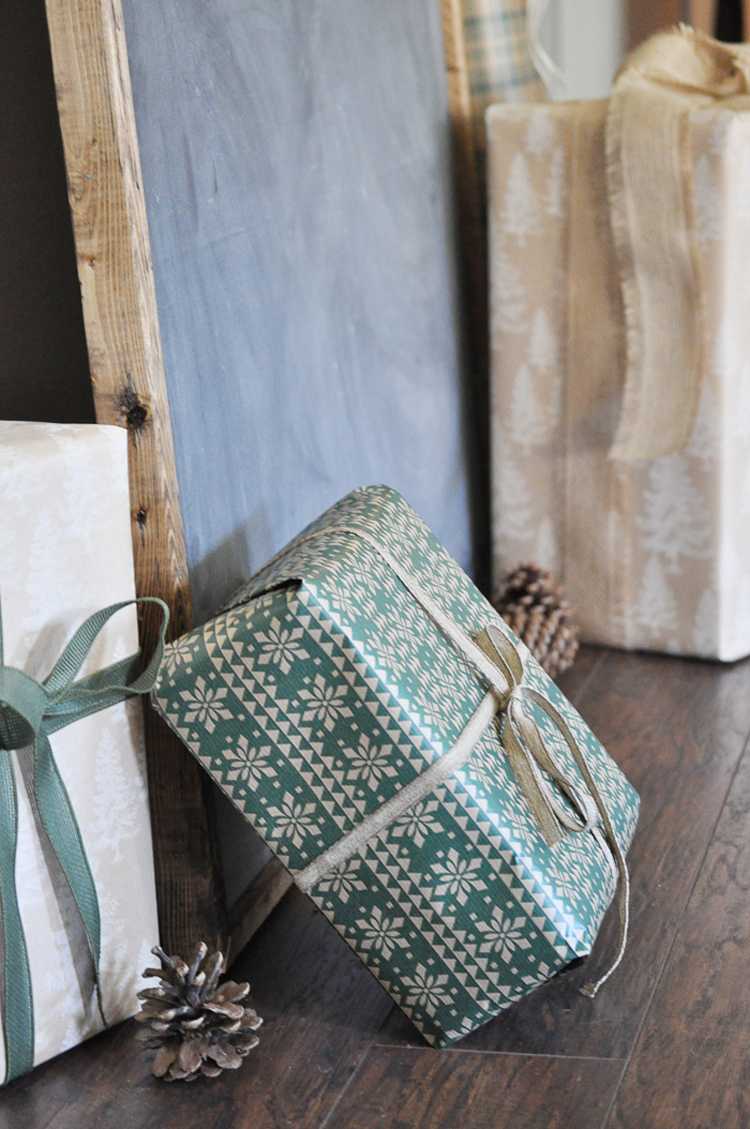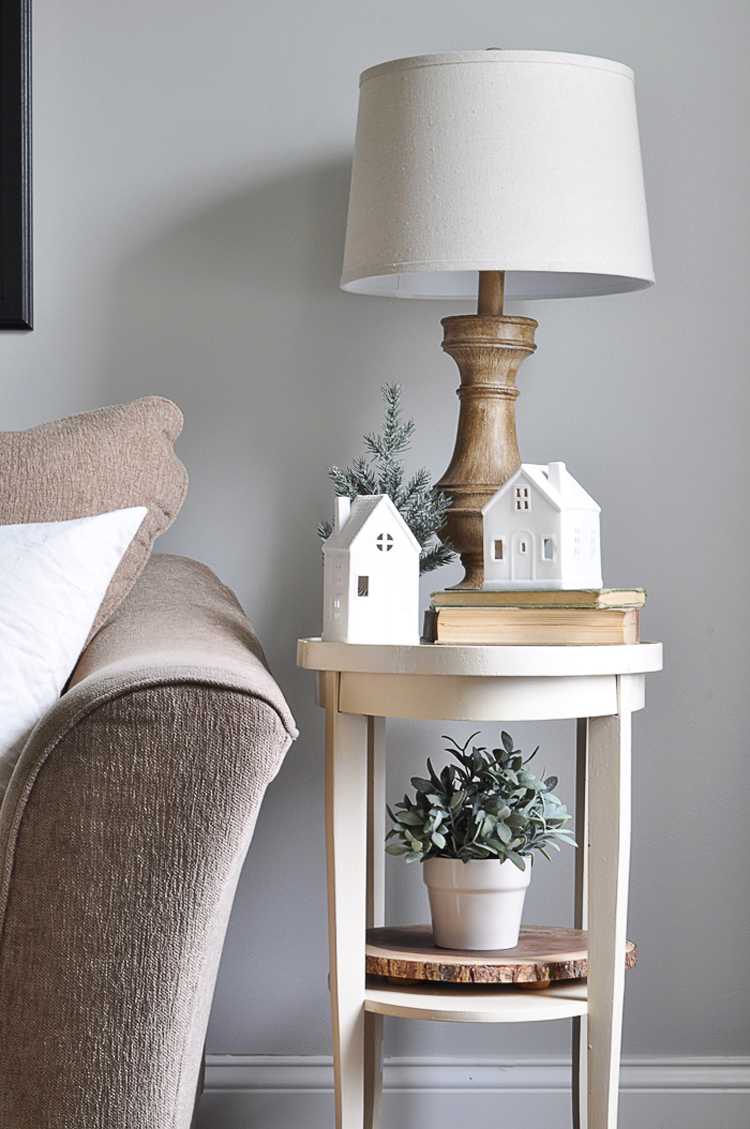 Greenery, Greenery, Greenery.
I am obsessed with using a ton of greenery around the holidays. I always grab faux pine wreaths or real ones from the local hardware store. I like to hang them on mirrors, windows, or even layer then on picture frames. I also love mini trees! Added to an old bucket and placed all around the house adds a little rustic charm. Also, a lot of places that sell real Christmas trees will let you take home any tree clippings you find for free! In my opinion, you can never have too much greenery in the winter!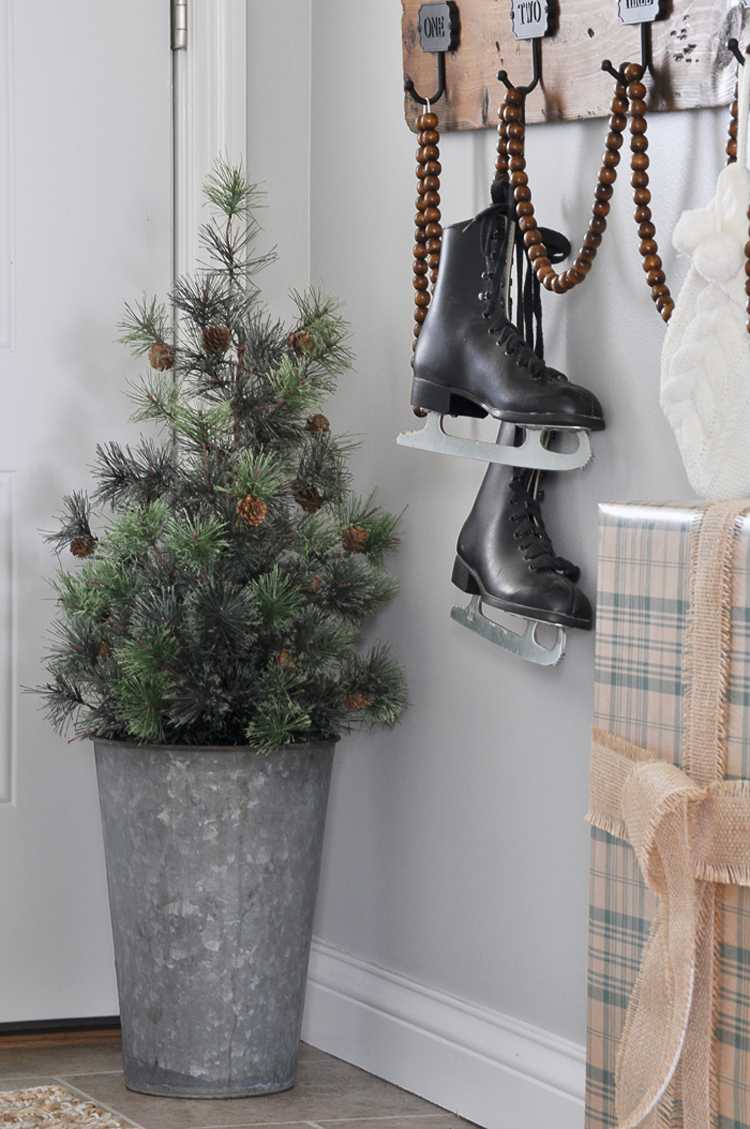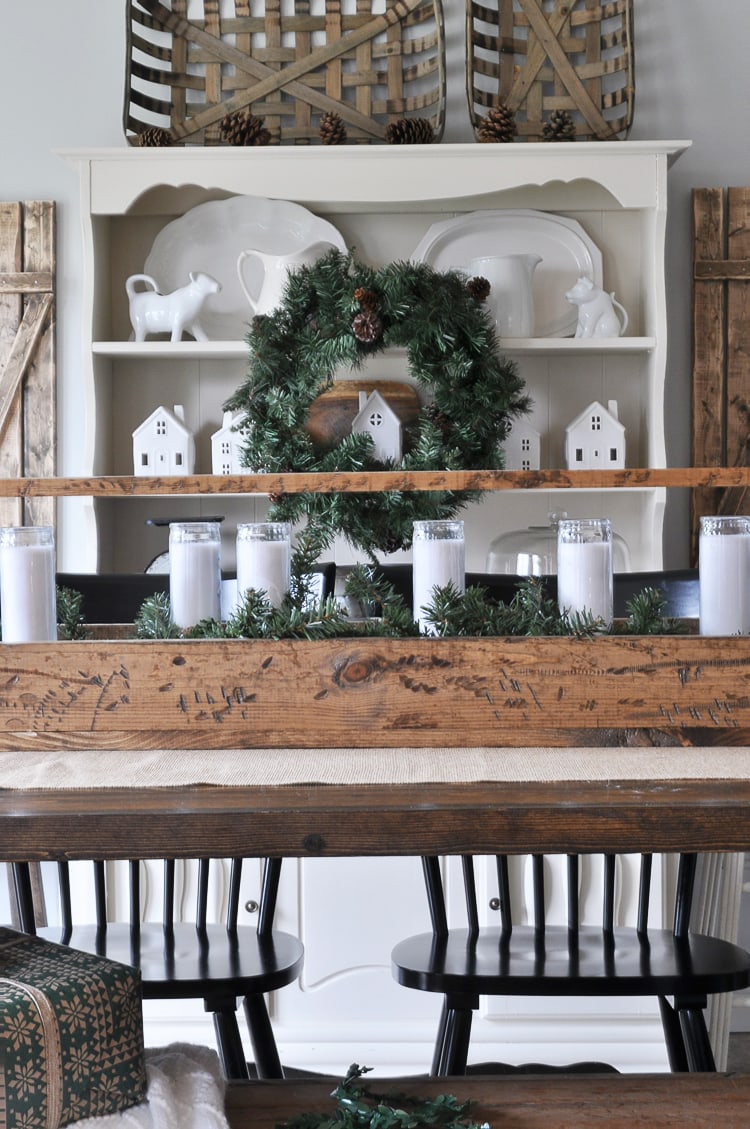 Add Natural Accents.
I'm a big fan of natural wood tones and stained pieces. I grabbed a bunch of raw wood ornaments that I just added wood stain to for our tree this year. I also used a bunch of pine cones, and wood slices too. I made an over-sized wood toolbox for our dining room table and filled it with candles and more greenery.  Overall I think the wood look brings a lot of natural Christmas elements from outside, inside.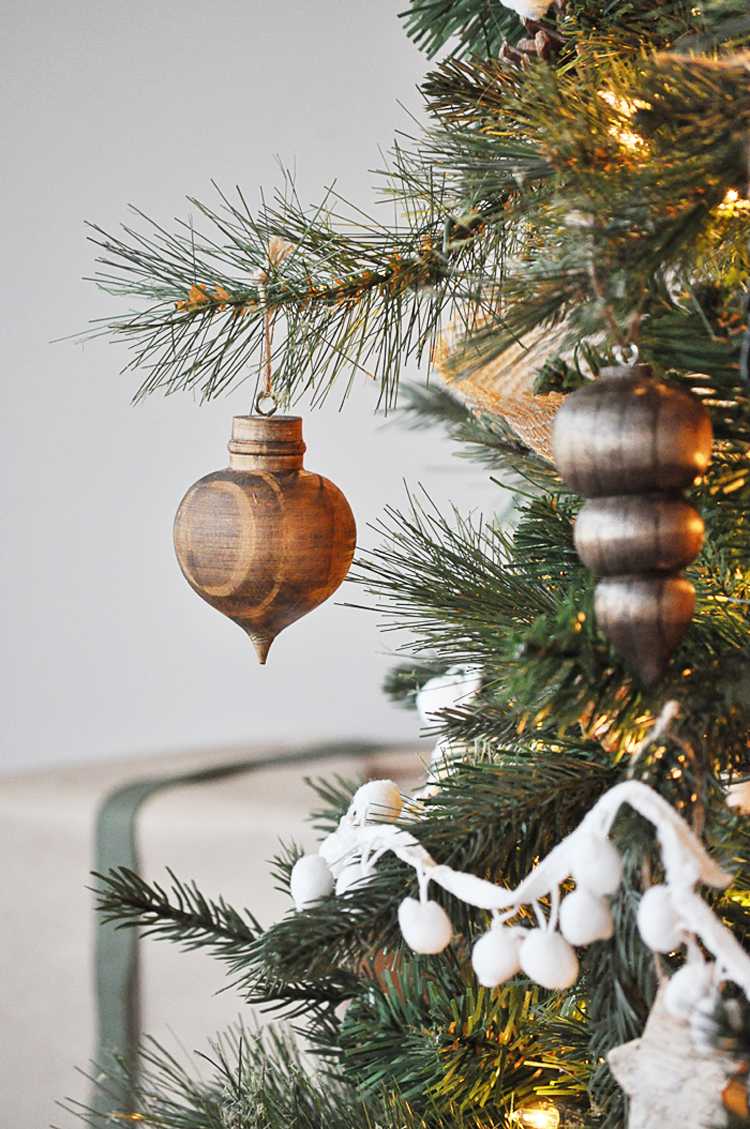 Thanks so much for following along with me the last few months as I share a bit of Little Glass Jar with you all!
A  huge thanks to Rebekah for having me, and I hope you all stop by to visit  sometime!